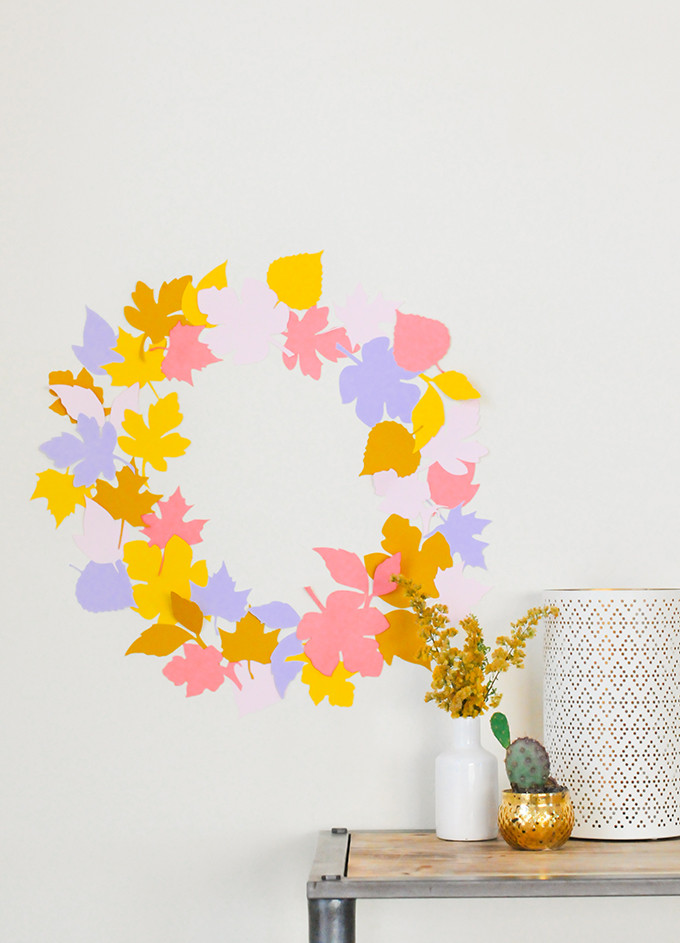 So listen. I feel torn. I feel torn between summer and fall. We're kind of in the "in-between" and so I am mixing my autumn decor with a summer twist. I'm bringing in a few other colors that are non-traditional fall and more late-summa.  I just feel the need to warm up to fall. Oh! That was a pun. Was that a pun? Paper is one of my favorite mediums to work with and this DIY paper leaf wreath is the perfect way to dip your toes into autumn! I created it to use in one of the photos from our Dunkin' Donuts Instagram takeover and we received so many emails asking about it, that I figured I should just share all the details here!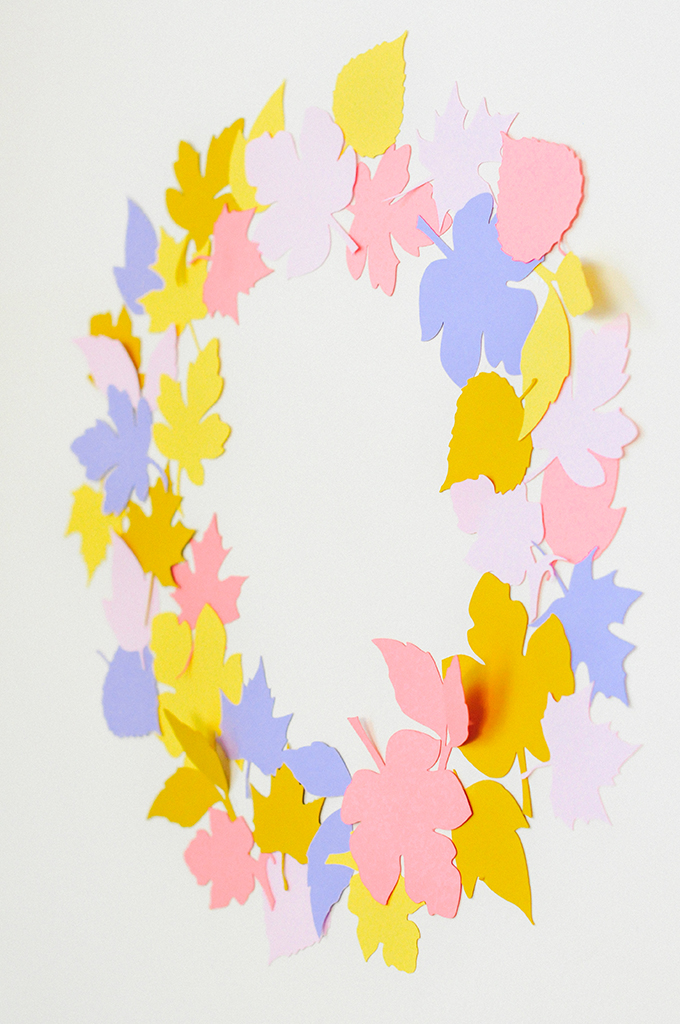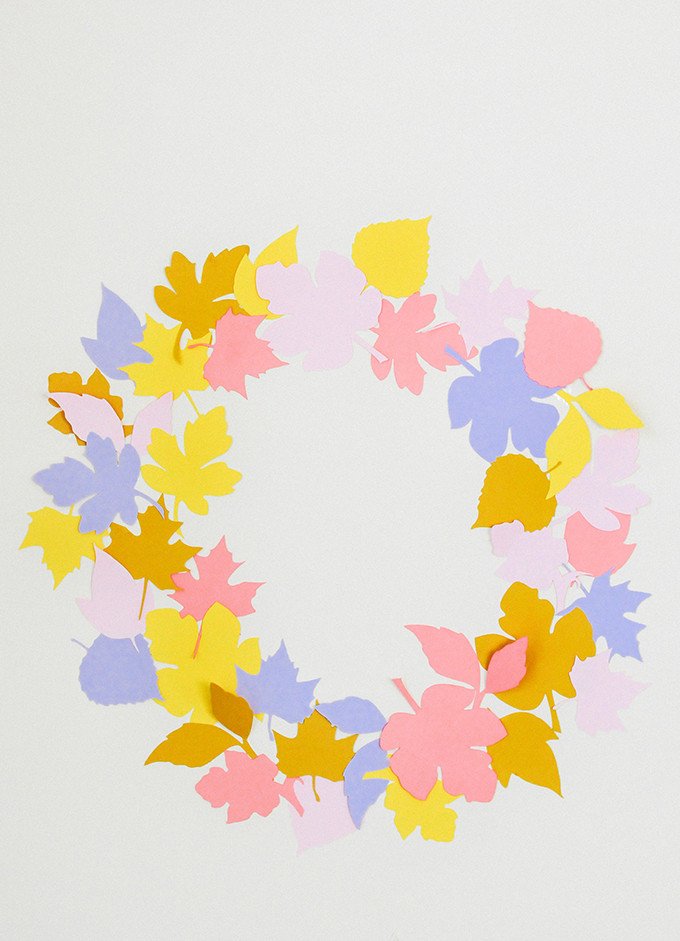 Materials needed:
paper leaf template (download here!)
cardstock in pastel colors
scissors
double-sided tape
Download the template and cut out all of your leaves. To make a wreath that is about 15″ wide, I used 6 sheets of 12″ x 12″cardstock and scaled the leaves to fit 9 to a page.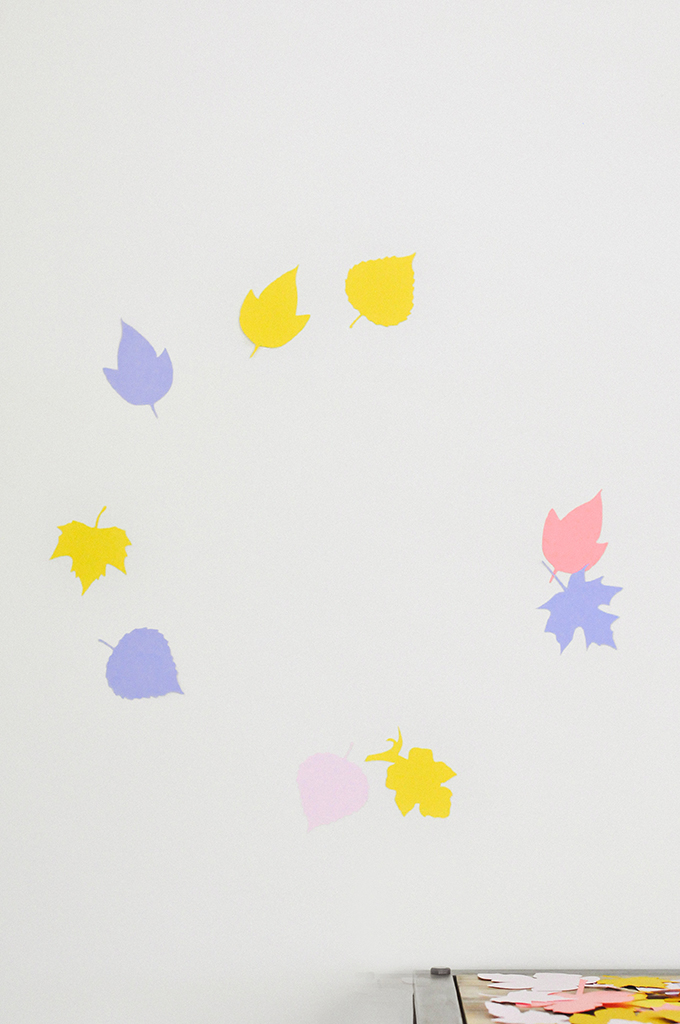 Using the double-sided tape, attach the leaves to the wall. Form a circle by spacing the leaves out to create the size you would like.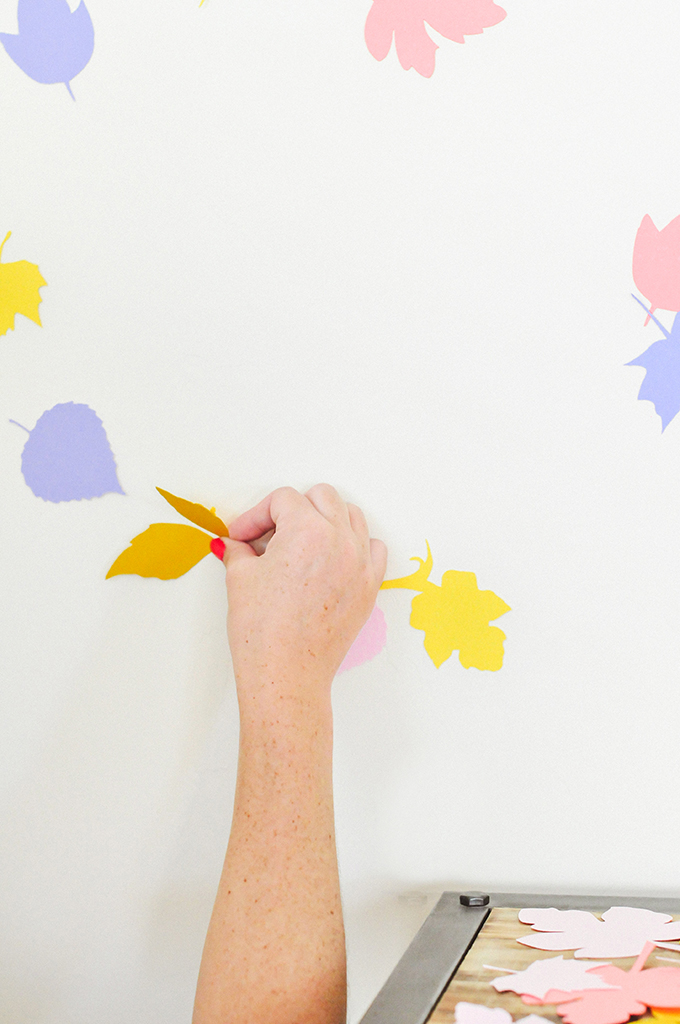 And slowly build the wreath by attaching leaves here and there. Keep it random, but make sure the colors are spread evenly!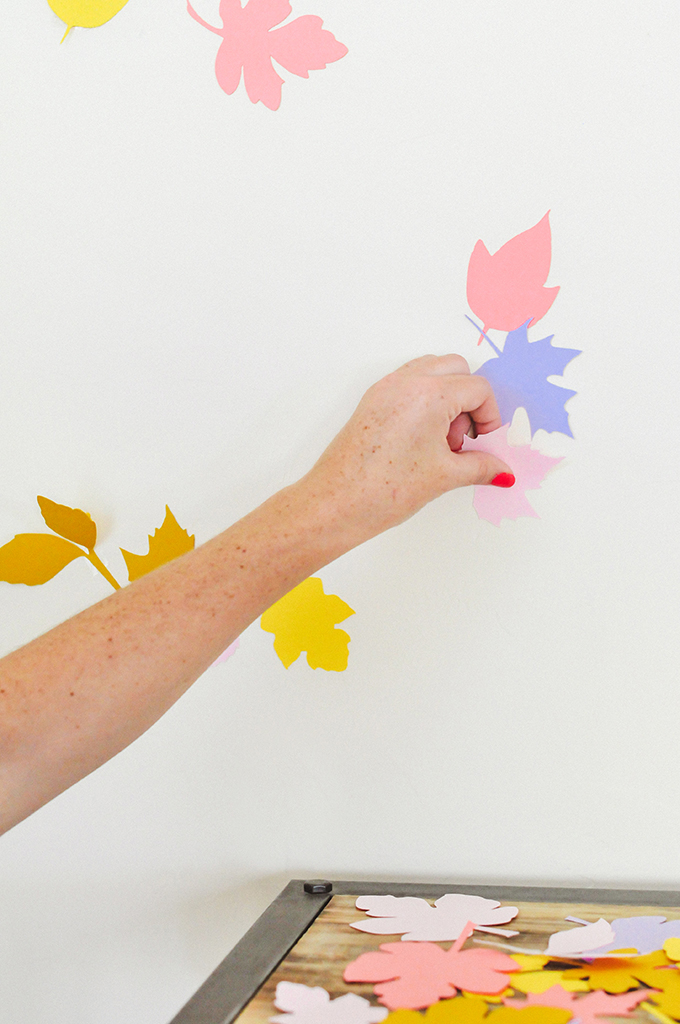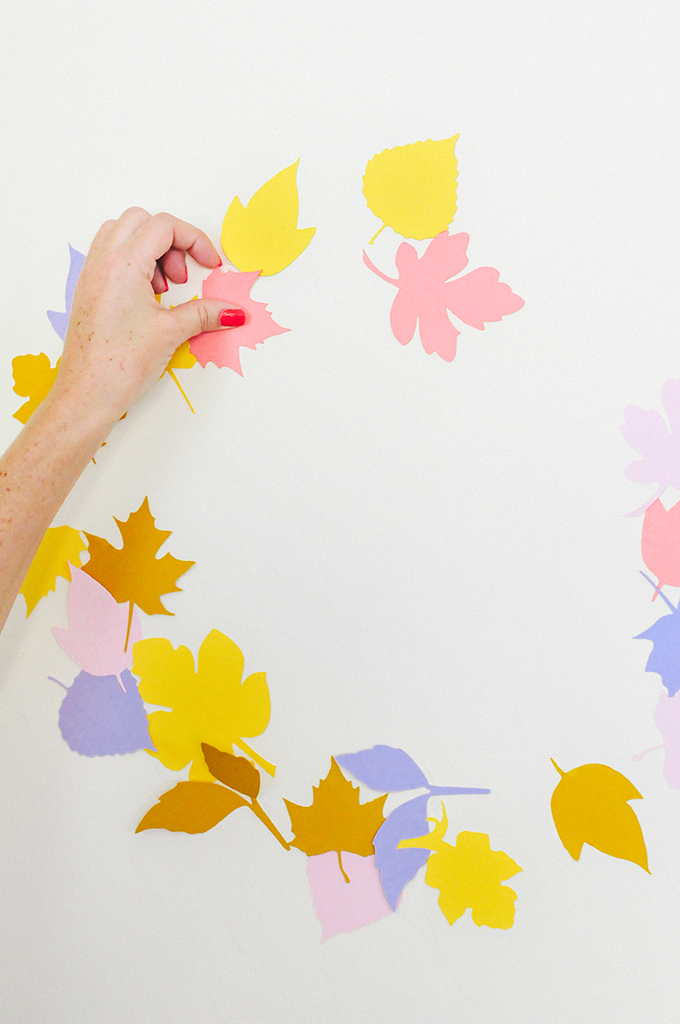 Keep building and working to continue the wreath form. Some of the leaves in the template will be flexible that you can bend them out to create a little dimension.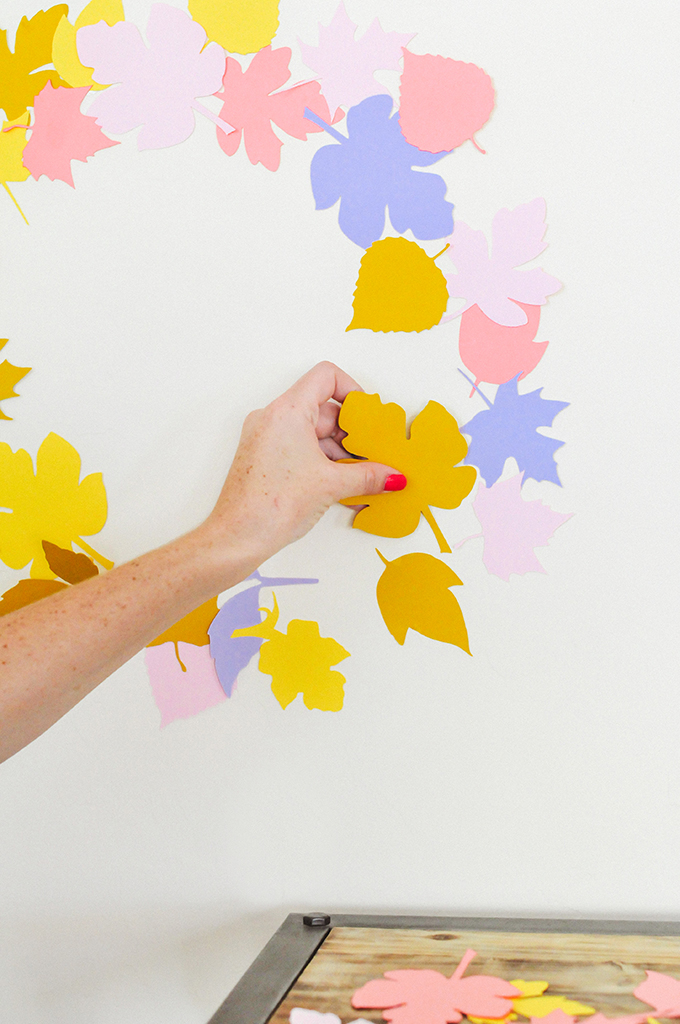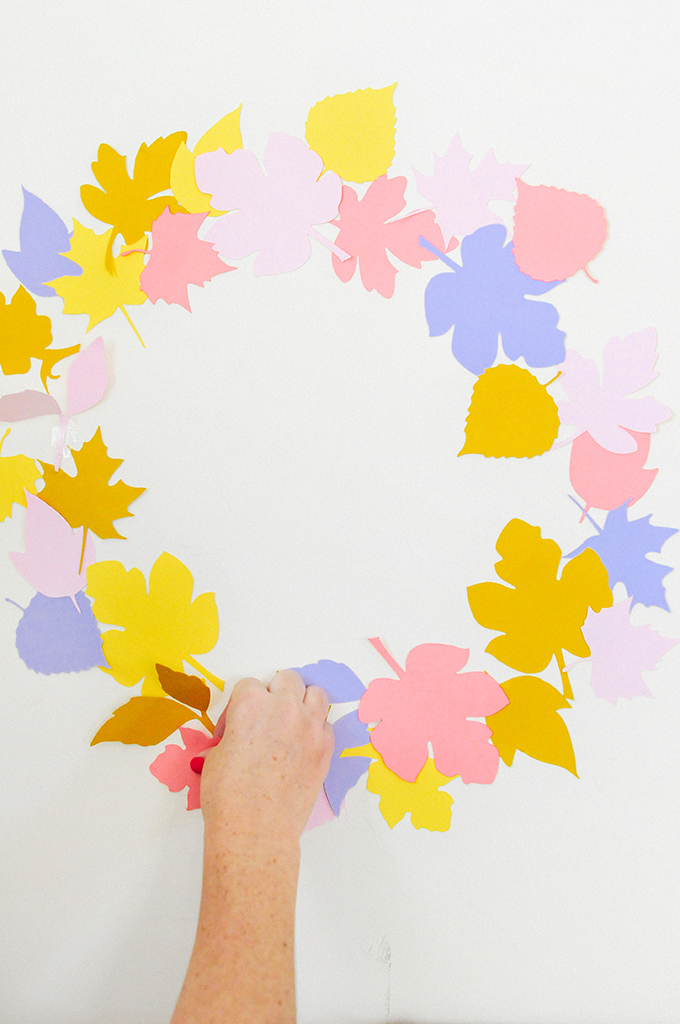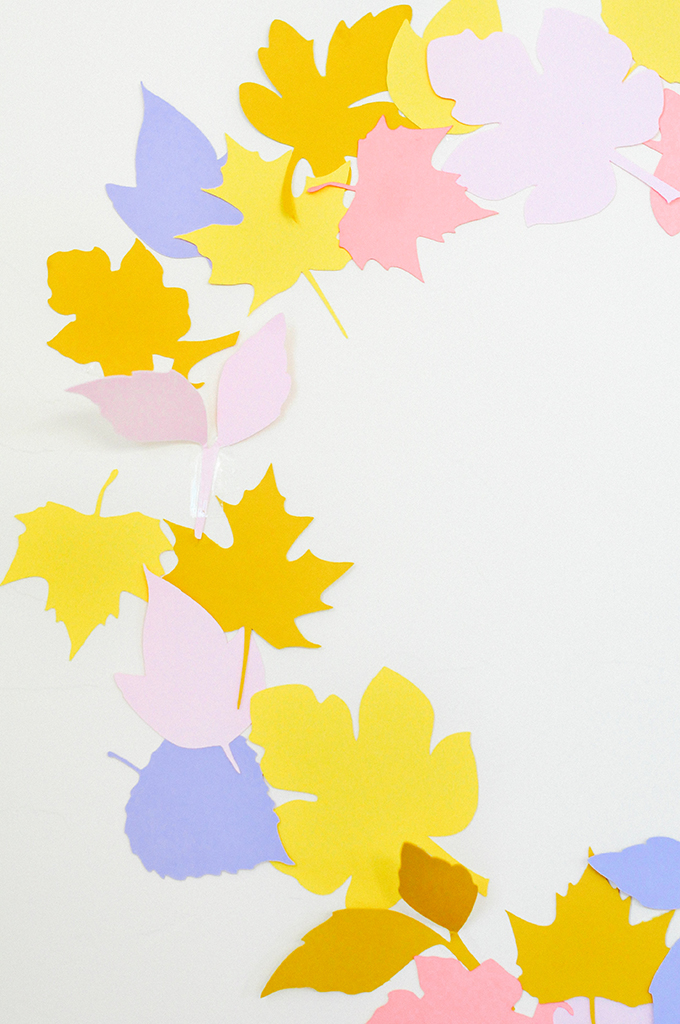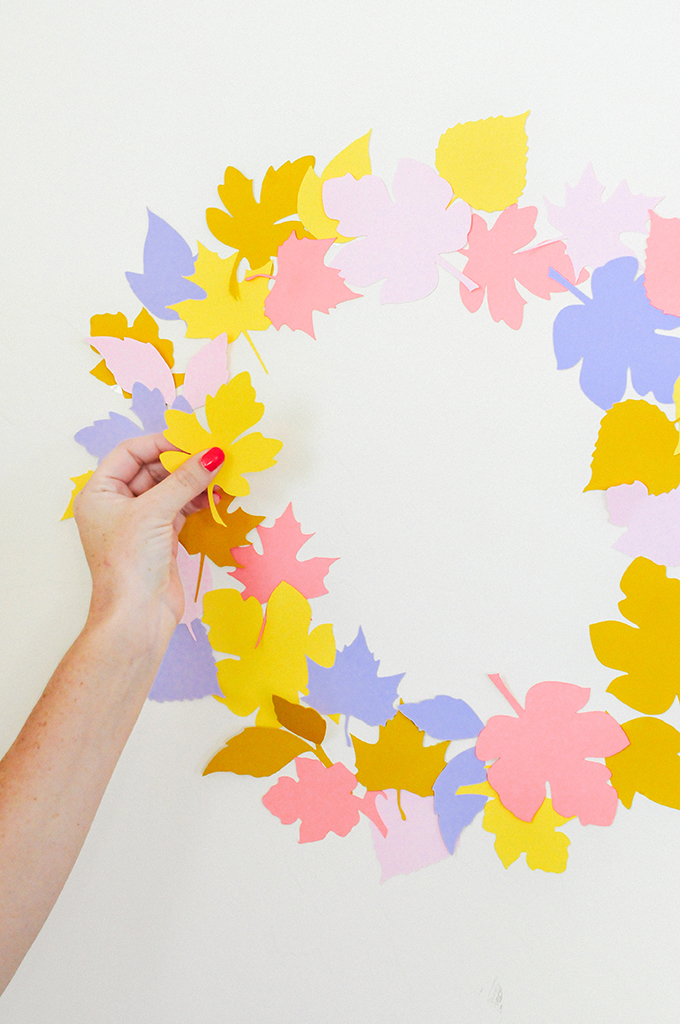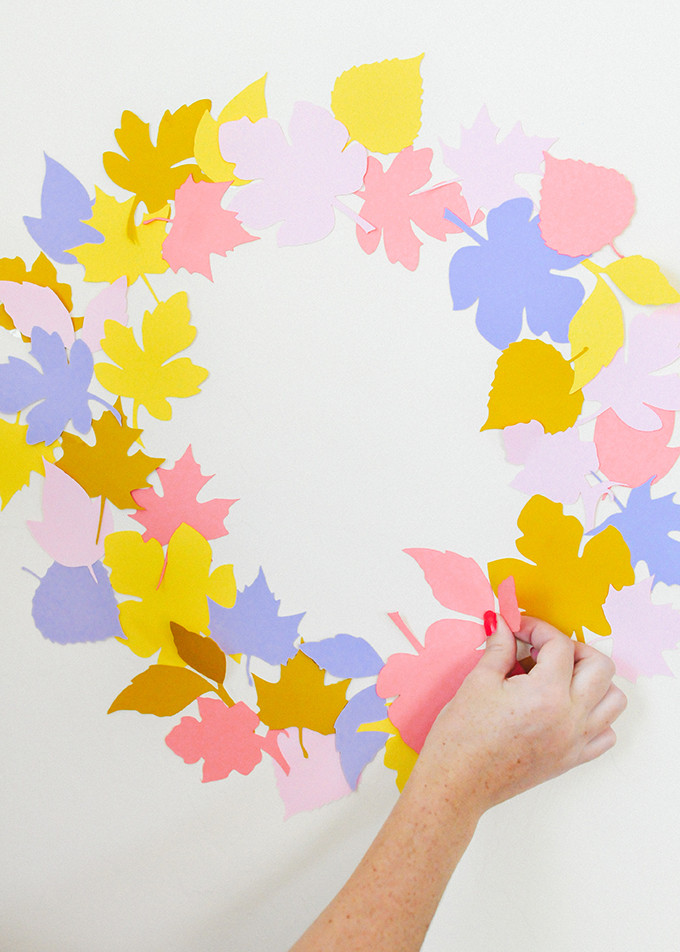 I call it the "bend and snap".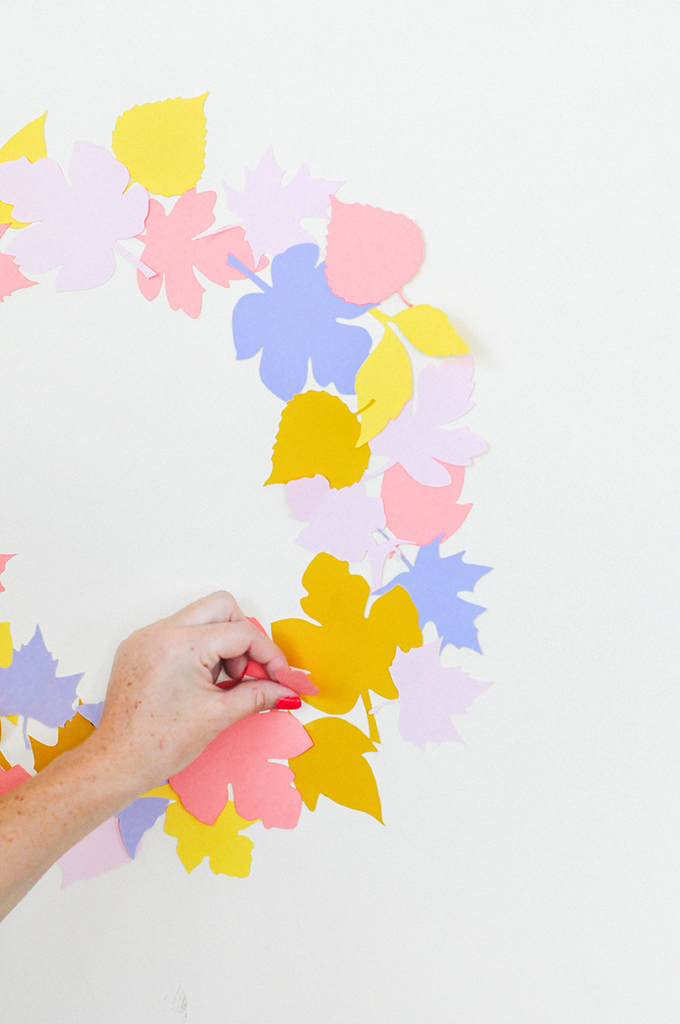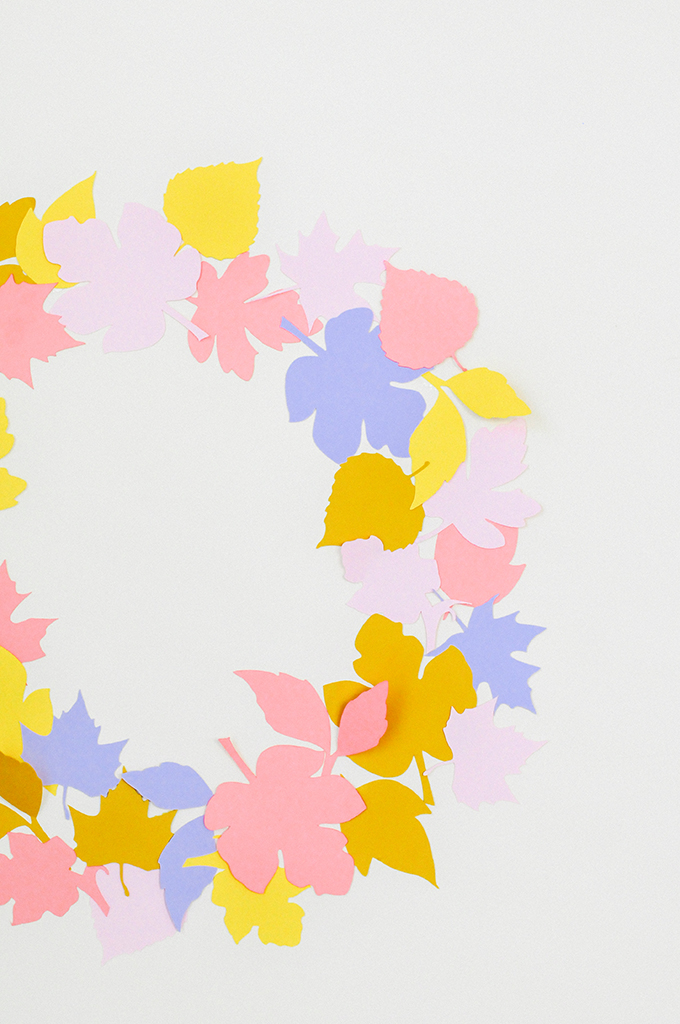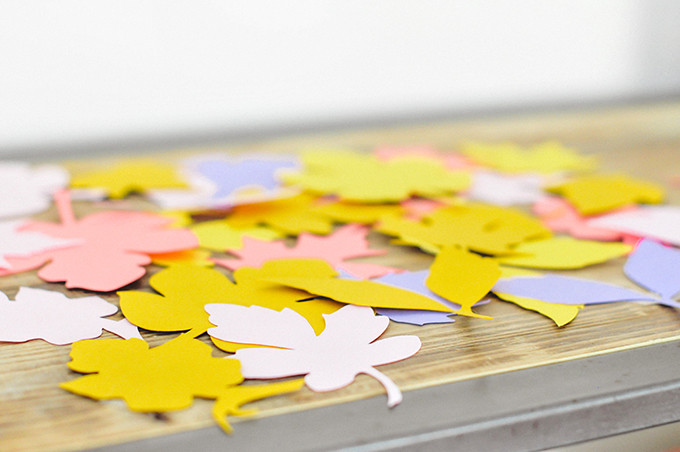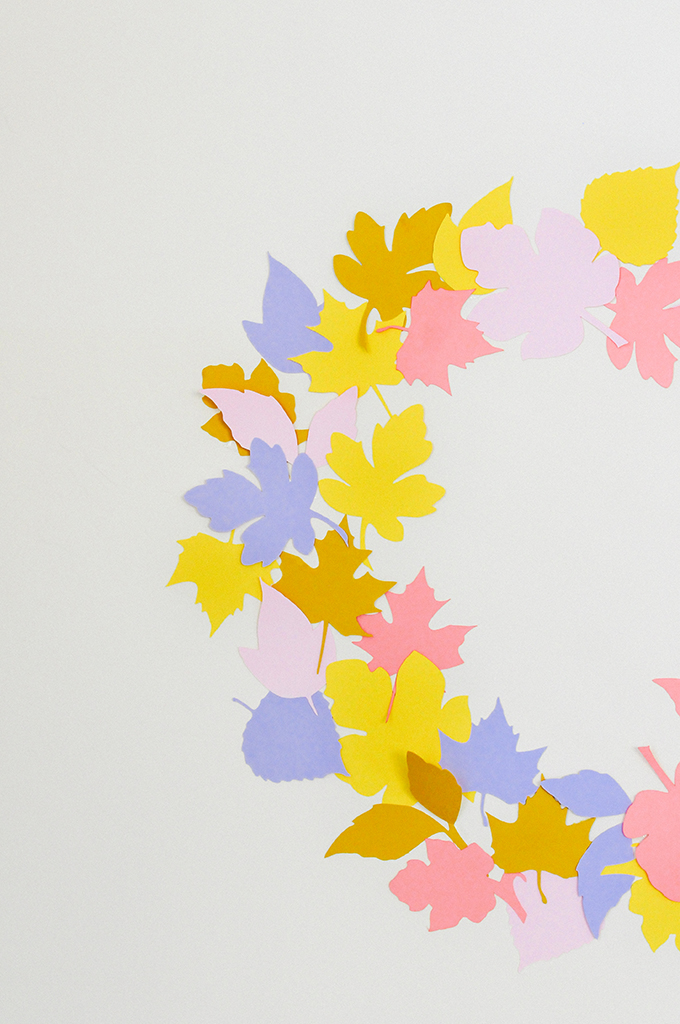 And boom! A paper wreath that won't wilt on you anytime soon!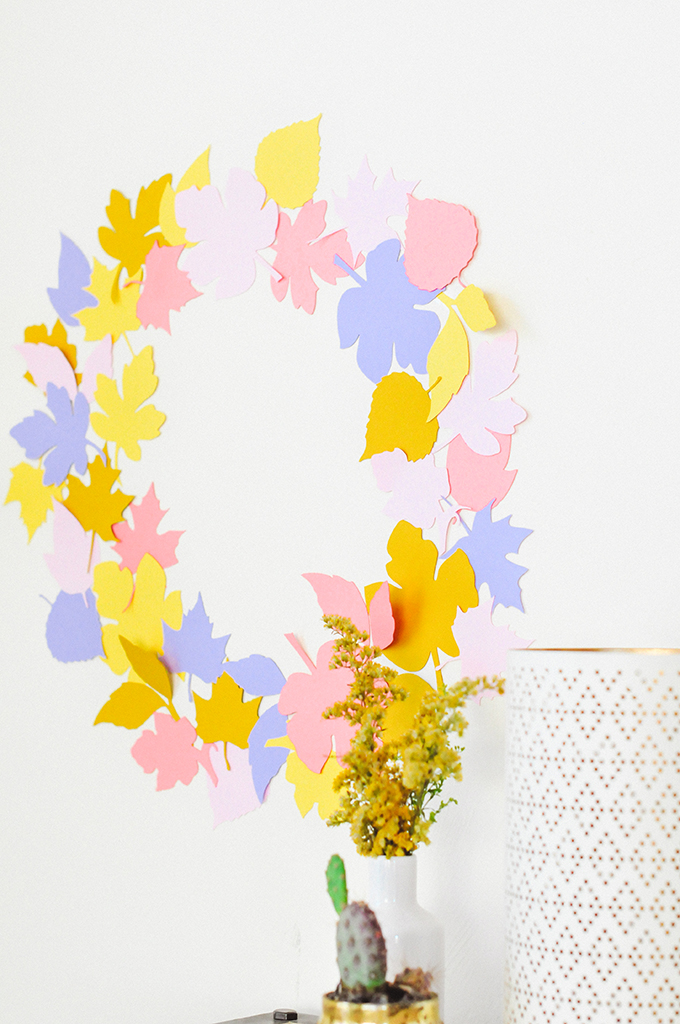 I'm thinking we need a paper wreath for every holiday, yes?! (Check out this poinsettia version for Christmas!) What colors are you planning to use?! You're going to make your own, right?! RIGHT?!
styling & photography \\ Lexy Ward