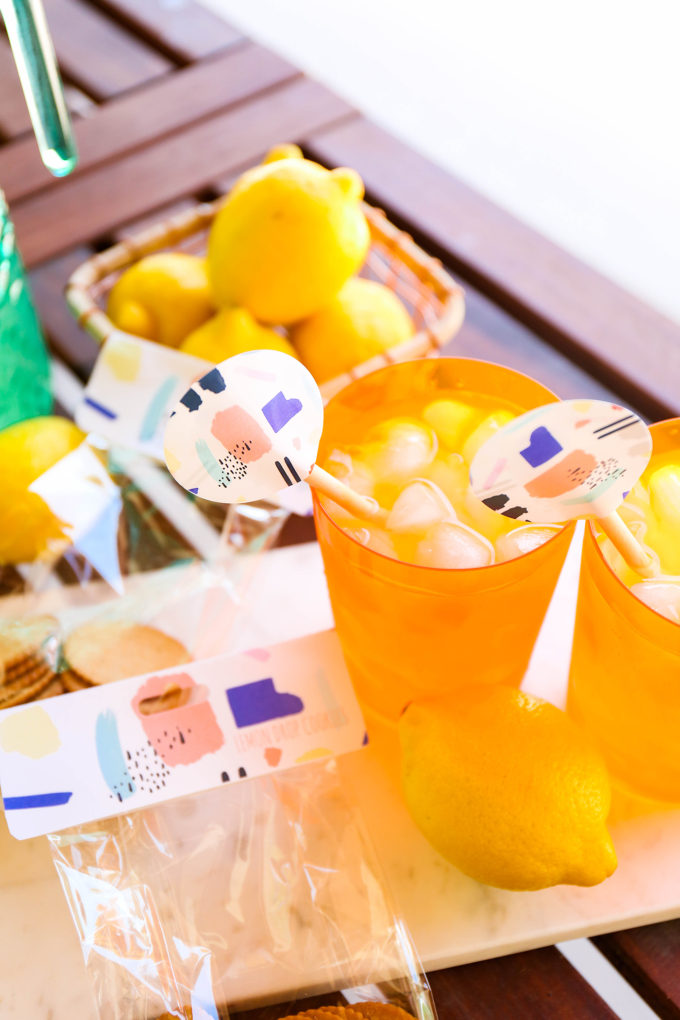 So we're currently braving the hot hot Arizona heat this summer. And we've been working outside A LOT. And you know how in the movies, whenever the kids (or the grown men) are working outside and the moms come out and offer them some lemonade? THAT'S BECAUSE IT IS SUPER REFRESHING WHEN IT'S OVER 100 DEGREES OUT. I wasn't a believer. I do love lemonade, but mine typically requires a lot of sugar to avoid the tartness. With this pregnancy, I've been into all things lemon-related and that includes lemonade and these delicious lemon sugar cookie thins that I found at Marshalls! I'm currently on my 6th can. No judging. Because I'm in a lemony mood, I thought I'd create TWO different printables for you this month! These abstract lemonade drink stirrers & cookie bags are just the thing to up your lemonade stand game this summer. They have those for adults, right?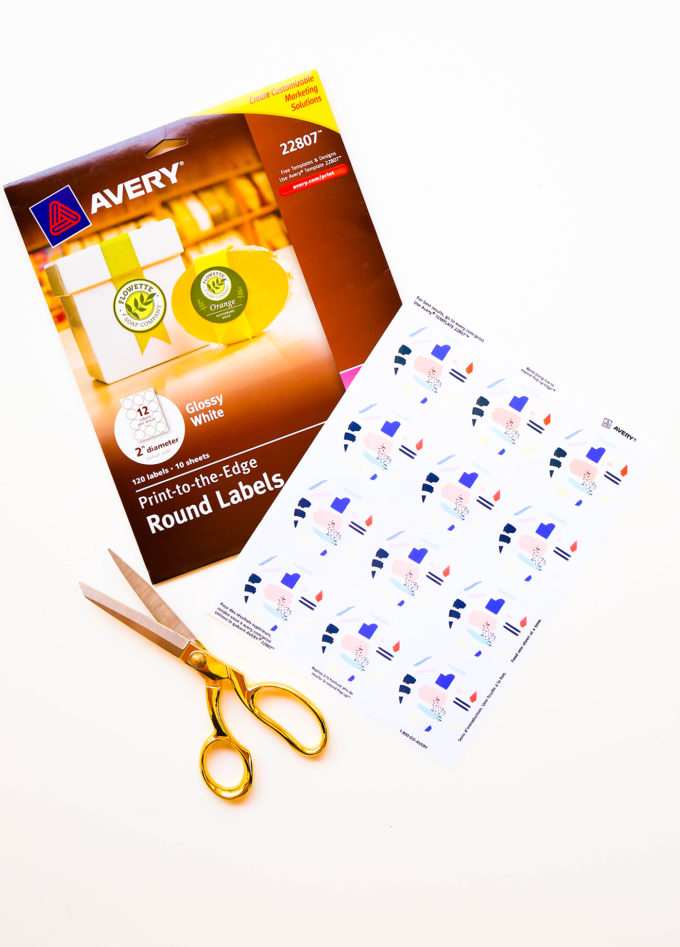 For the printable Abstract Lemonade Drink Stirrers & Cookie Bags, you'll need:
Inkjet Printer
Scissors
downloads (available at the bottom of this post!)
cellophane bags
skinny wooden dowel
lemon-flavored treats (think lemonade and cookies or taffy!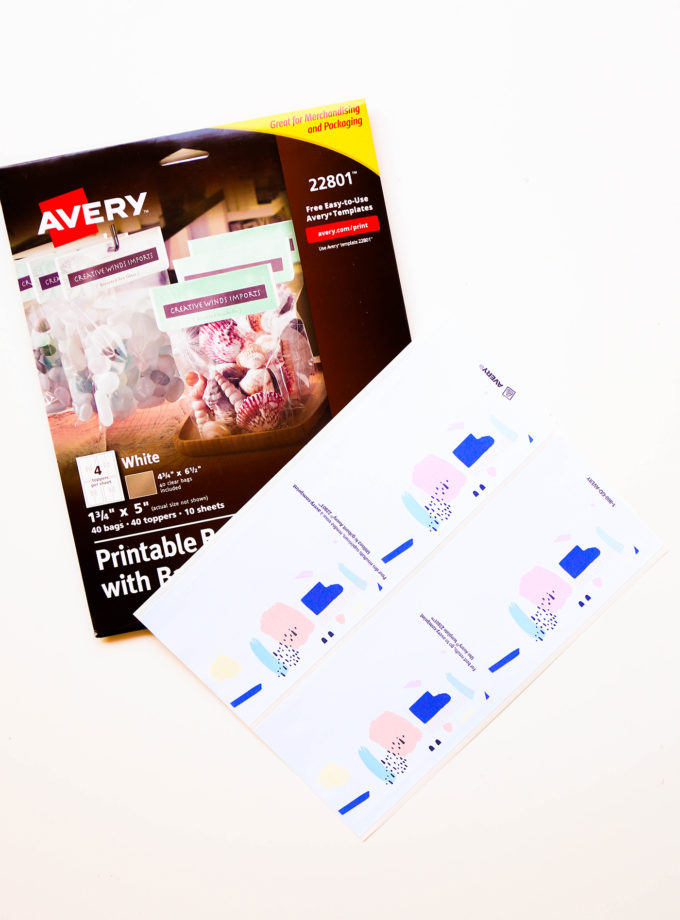 These bag toppers print right out and are ready to go! You just have to peel and stick them to baggies filled with your treats! I created the abstract pattern and then used Avery Design & Print Online to add some matching text "LEMON DROP COOKIES"! You can choose from tons of different fonts and any color on the spectrum! Adding and editing text is super simple.
I mean, don't you feel like you would be everyone's favorite friend if you handed out a bunch of these to your pals at the next pool hangout?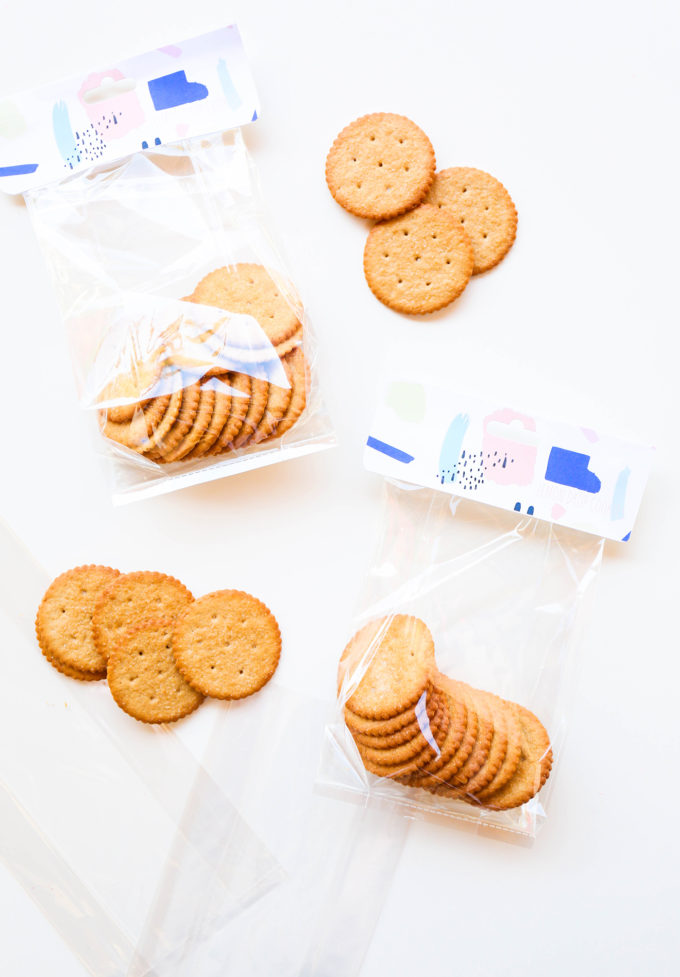 But we can't stop just at bag toppers. No. We have to have matching stickers to use for a million different things like drink stirrers! All you need is two stickers and a skinny wooden dowel! Cut the dowel in half and add the stickers to wrap and hide the uneven end!
You can find me by the pool with a lemony assortment for the rest of the summer.
To print out the bag toppers & stickers, simply click the link below. The designs can be enlarged or shrunk to fit your needs, so if you want to add the design to a different Avery label, go for it! Both designs are downloadable .Avery files. Download them, and then go to www.avery.com/print to open the files using Avery Design & Print Online. **Because they're .Avery files, it may seem like they're broken or didn't work if you try to open them in another editing program, but the design will open up if you go to www.avery.com/print to "open a saved project from your computer". Open everything up (it's all sized and ready for ya!), keep the text or delete it and add your own, and then save and print on Avery Printable Bag Toppers with Bags (#22801) and Avery Easy Peel Print-to-the-Edge Glossy Round Labels (#22807)!
Check out some of our past printable collaborations with Avery right here! **Please remember that this download was designed for non-commercial use and may not be redistributed or sold in any way. So happy if you share it, but please link to the original post. Thanks mucho!**
**This post is in partnership with Avery, a company that believes in bringing beautiful labels to the masses. Thank you for supporting the brands that help Proper create fun and inspiring content!
concept, design, & photography \\ Lexy Ward