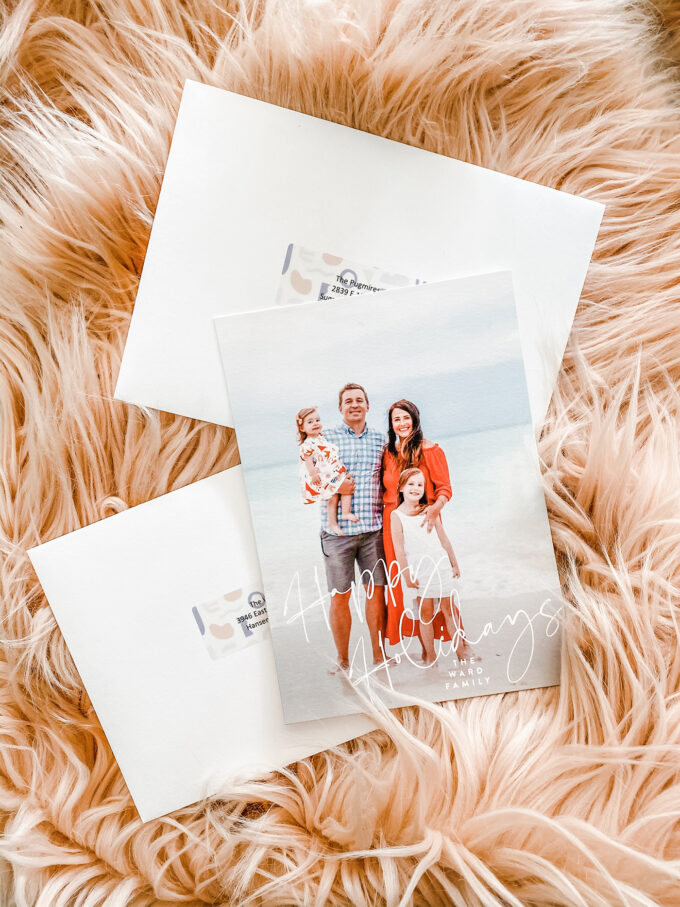 Somehow, December is flying by and I can barely keep track of everything we have going on. There seems to be an endless to-do list filled with tasks like wrapping gifts, prepping our house for winter, getting client gifts mailed out, and staying on top of every holiday activity at Vita's school. Guys, kindergarten just might kill me. On top of all of the many to-dos we all have, there's the giant HUGE task of mailing holiday cards. I look forward to doing this every year, but for some reason, I drag my feet on actually stuffing, stamping, and getting the envelopes in the freaking mail box. EVERY. YEAR. We ordered our cards from Minted a few weeks ago and they've just been chilling in a box on my counter since then. In the hopes of getting my butt in gear, I designed these printable mailing labels with abstract patterns. Pretty mail might just be the ticket. Yes?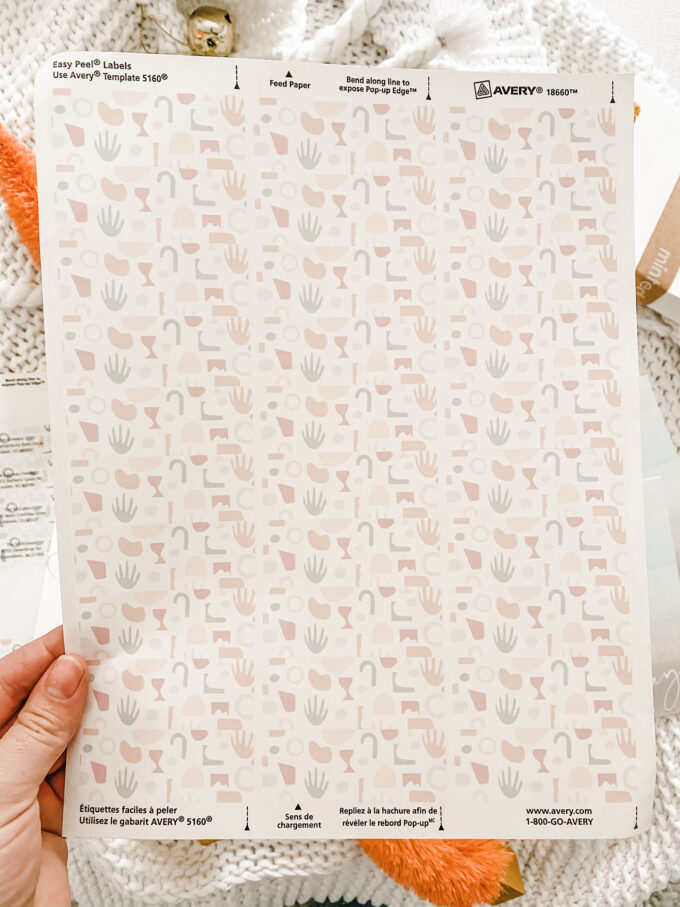 There are two designs – a neutral blue/gray/tan one and a more holiday-esque red/green version. I've included the downloads at the bottom of this post. I use Avery's mailing labels for projects like this, so the downloads are printable PDFs to fit their mailing labels for product 18660. There are also .avery file versions if you want to plug them in and use special fonts for your labels with Avery's Design & Print Online program. If you don't have an account, it's easy and FREE to create one and you could have access to allllll of our past project collabs with Avery.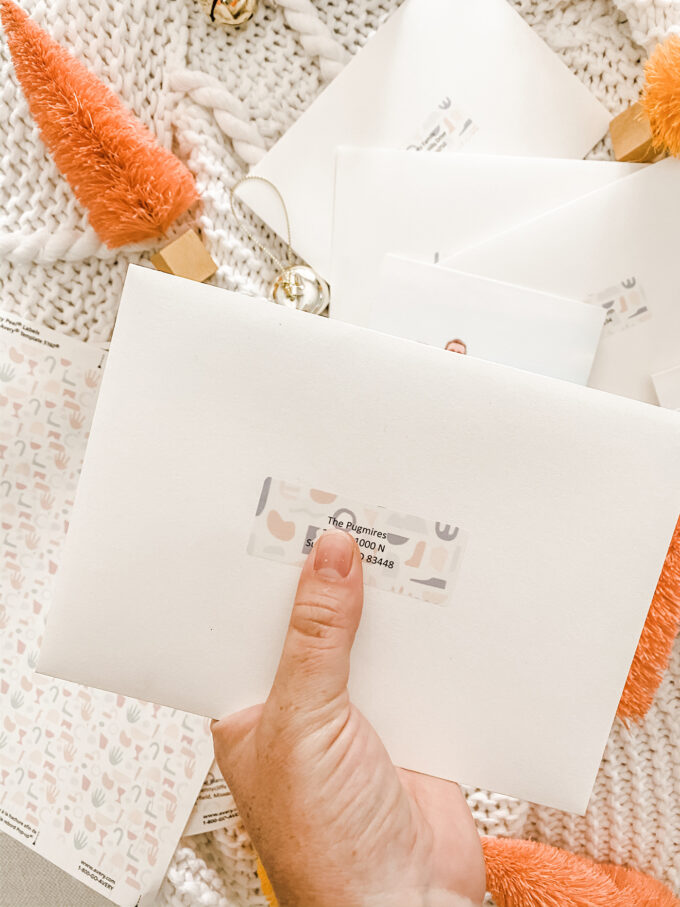 I printed these out on the clear labels and the colors are a little muted as a result and I love it. I'm super excited to pop these in the mail!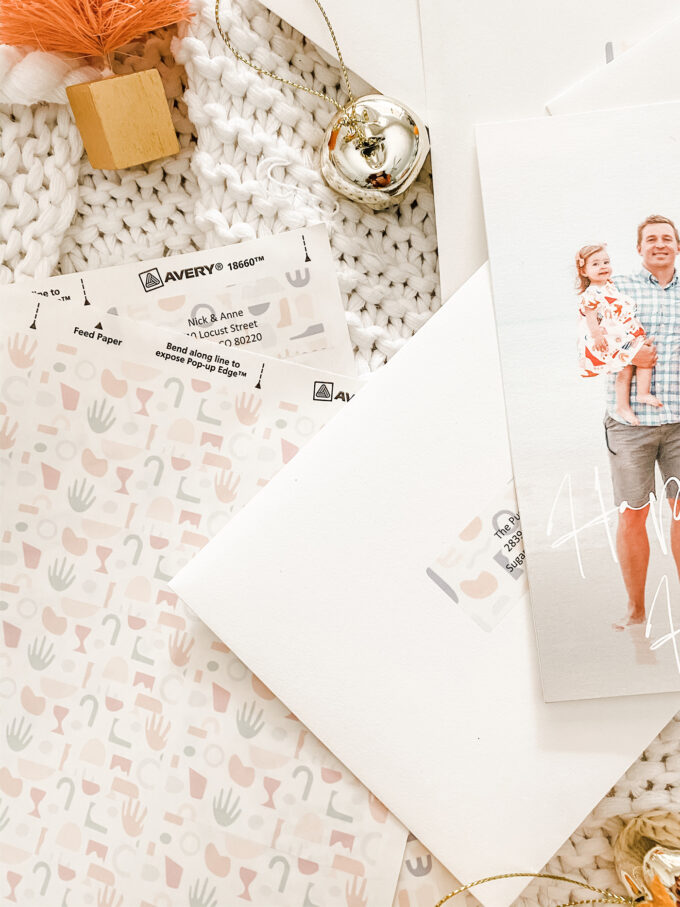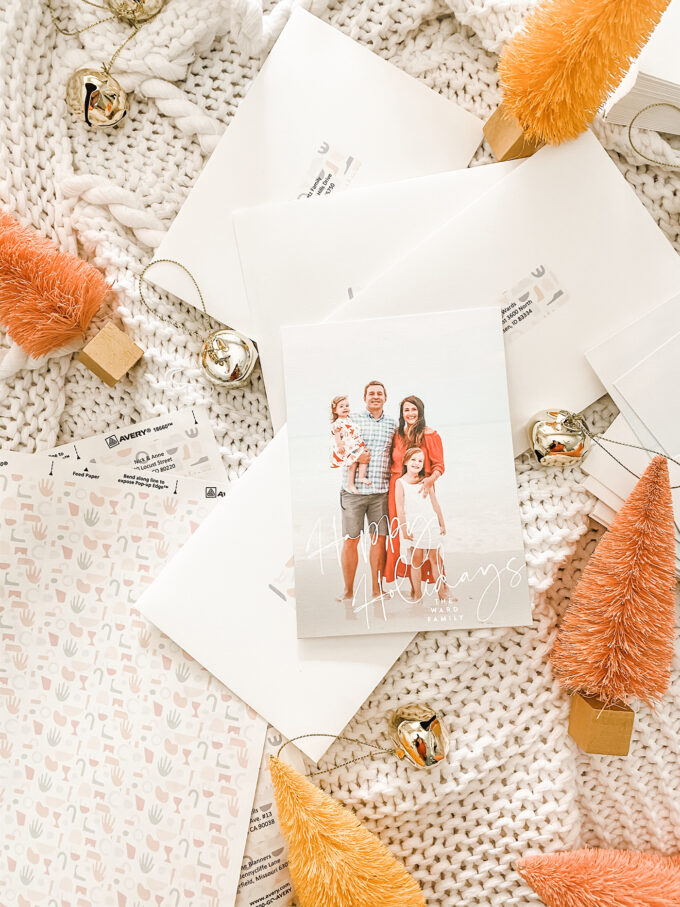 We were going to have some photos taken of our family (I do it myself every year and was a little too tired this round.), but we just couldn't find the time to fit in a photo shoot. Luckily, our pal Jeff snapped this of us on our trip to Turks and Caicos earlier this year. It works. It also makes me wish I was on a beach.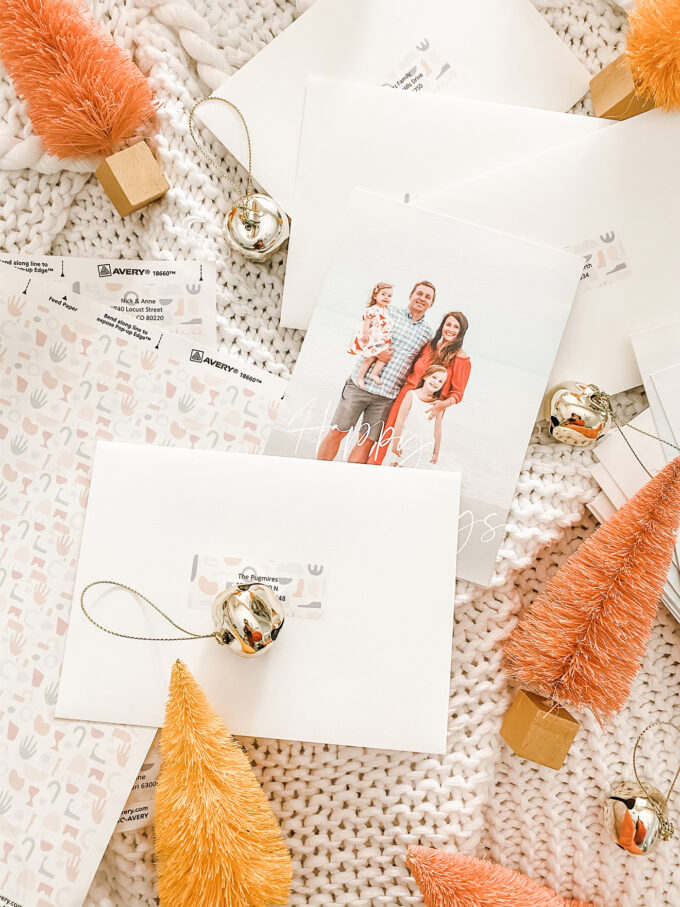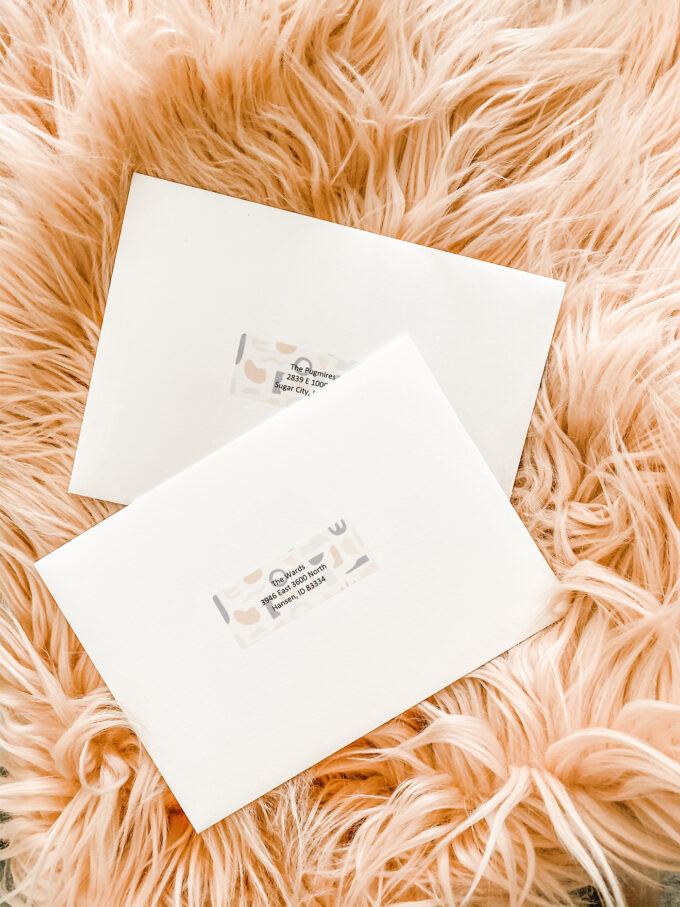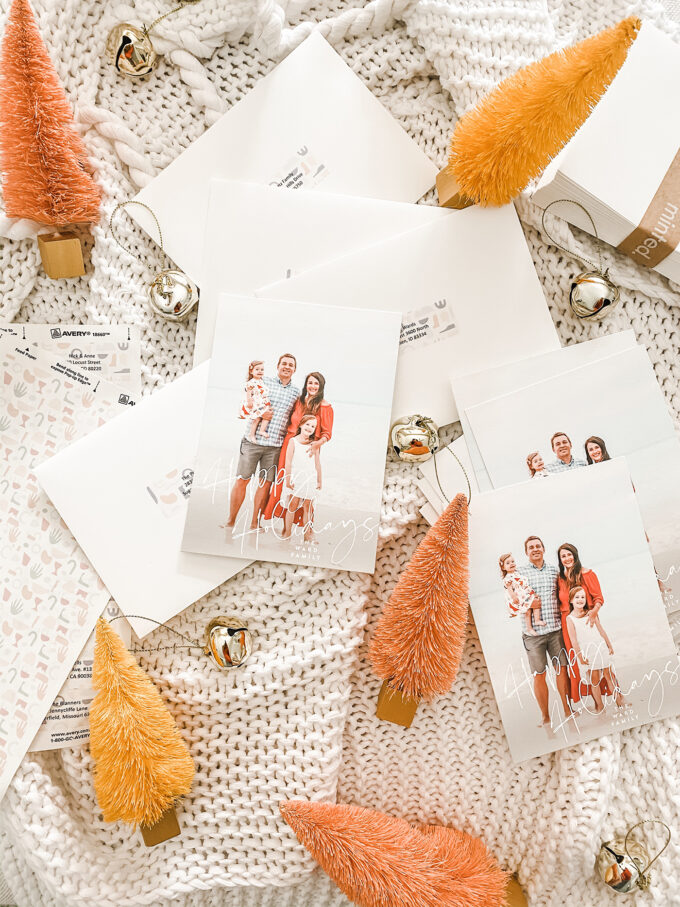 To download, simply click the link below to be taken to the folder with the downloads and printing instructions. Fingers crossed I get these out before December 25th. Maybe you'll have better luck than me. 😉
Check out some of our past printables right here! I'm really partial to these treat labels from a few years ago or this pink tree gift wrap with matching gift tags! 
**Please remember that this download was designed for non-commercial use and may not be redistributed or sold in any way. So happy if you share it, but please link to the original post. Thanks mucho!**