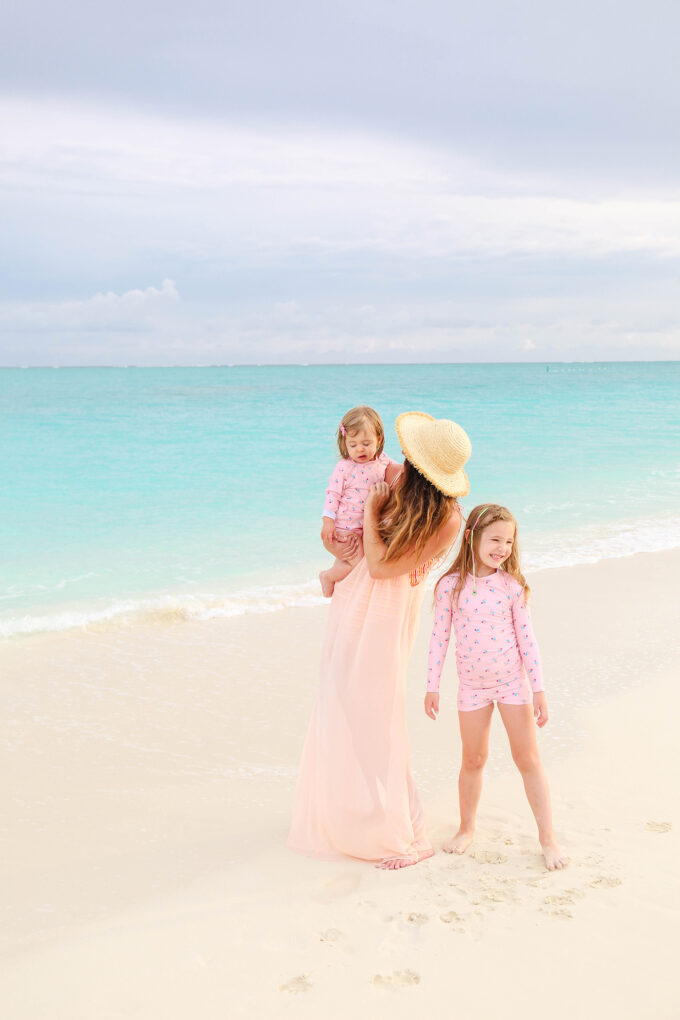 If you're reading this, it means we have returned from our trip to Beaches Turks & Caicos. Which means that I've slipped slowly into a dark place and am so so sad. This trip was such a high for our family and I can't tell you how needed it was! It took me a while to gather all of the photos from our trip, and I received a LOT of questions about this property from you guys! So I've tried my best to compile all the tips and tricks we learned while traveling to Beaches Turks & Caicos with our two littles. Turks is tops. That's what I always say! Keep reading to see the ins and outs of this beautiful spot!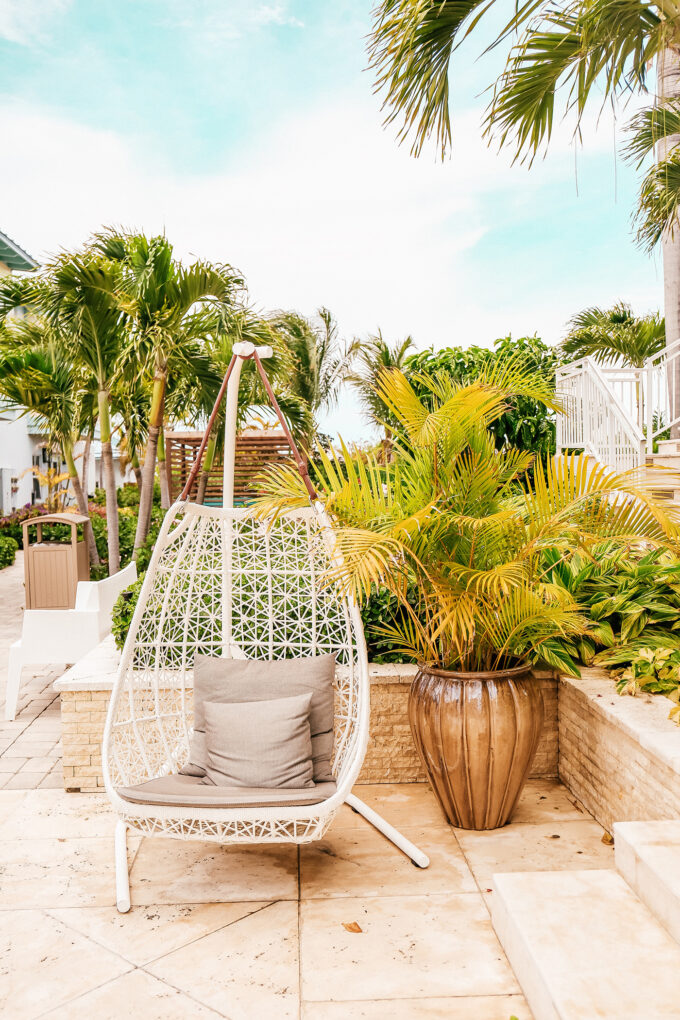 From the moment we arrived, we couldn't have felt more welcome. The staff was ready to greet my children (who had been on the longest flight of their lives and were restless, btw) and immediately started playing with them! You know Vita. She loves everyone and I usually get worried that she might be irritating the grownup(s) she's chatting with, but the people who work at Beaches couldn't have been more genuinely interested in my girls. They were so kind! And they colored and played while we were able to check in without the stress of chasing our kids around the lobby. So we were off to a great start.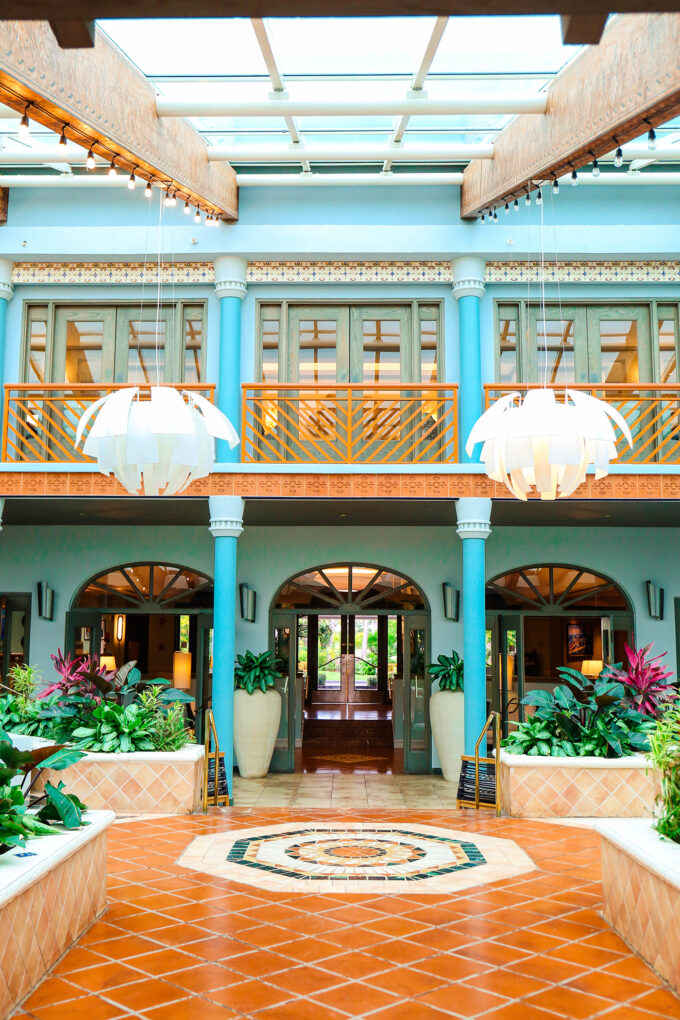 About Beaches Turks & Caicos
The Beaches Turks and Caicos property is broken down into four separate themed villages, each reflecting the aesthetic of: France, Italy, the Caribbean, and Key West (where we stayed!). The resort has a 45,000 square foot waterpark, a 12 mile beach, and partners with Sesame Street so you can see those characters walking around the property throughout the day for visits and photo ops. There are multiple property types from hotel-type rooms to oceanside villas with their own private pool. Someday I'll return and will throw all my money at one of those private villas. 😉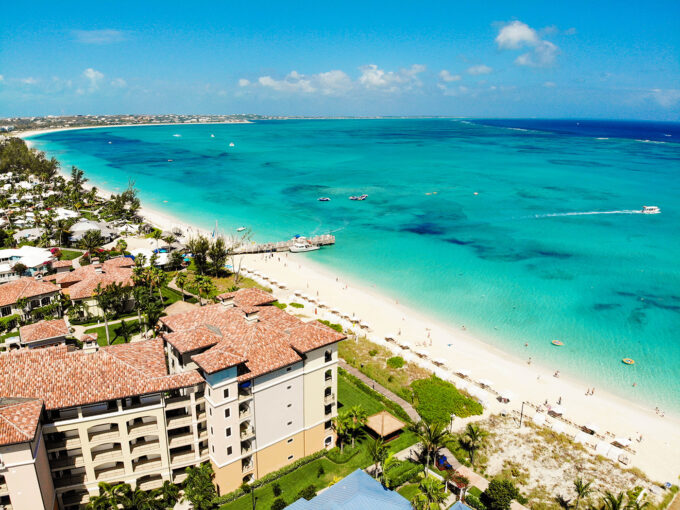 There are laundry services available throughout the resort, and there are even washer/dryer sets in most of the rooms, suites, and villas. You don't need to pack too much though, because you'll most likely spend the days in your swimsuit, but it's nice to be able to pack less and wash your clothes/underwear/pajamas, etc. when you need to!
If you happen to forget something, there are multiple gift shops throughout the Beaches Turks and Caicos property that have the necessities like toiletries and baby items like diapers. There is also a grocery store a few minutes away if you can't find what you need. The staff will happily call a cab for you and they're very thorough about who enters and leaves the property!

WHERE TO EAT
The beauty of an all-inclusive resort like this Beaches Turks and Caicos is the fact that you've already paid for everything before you arrive! Essentially, you can eat 4-5x what you paid! (Probably more than that, but I'm being conservative here. lol.) There are 22 dining options. 15 bars. And a handful of snack spots including the cutest food trucks! I cannot stress enough how perfect an all-inclusive trip is for those times you're traveling with friends or a large group.
No unnecessary math or bill-splitting. No figuring out who owes what to whom. It's just the best way to do things. The resort is "gratuities included" and they will reject the money if you try to tip. However, you'll still want to make sure you have cash on hand for the extras like airport transfers, excursions, etc.
Curls 'n Swirls Ice Cream Truck – This was a daily stop for us and usually more than once! Vita loved getting to order her own shakes and the strawberry was my personal favorite! This truck was right by the lazy river, so we were able to chill (literally) while watching our friends and family play in the water.
Mr. Mac Food Truck – Okay. So all you need to know is that they have mac-n-cheese balls. Just get them. Devour. Repeat.
Barefoot By The Sea – We had breakfast here almost every morning! It's right by the ocean boardwalk at the edge of the property so you can finish your yogurt bowl and then go take a stroll on the beach! The restaurant tables sit directly in the sand, making this a super casual place to grab a bite.

The Cricketer's Pub

– We stopped here within hours of checking in. I am a huge fan of pub food and totally recommend the burger!
Bayside – In addition to having dinner here a few times, we stopped by every night on our way back to our rooms for last minute treats. (I kept rocking the excuse that I needed a plate of cookies in my room in case my blood sugar got low during the night.) This restaurant is very open and has a gorgeous view of the ocean on one side, and looks out on a beautiful green lawn on the other.
Sky Lounge – Sky is the restaurant above Bayside and is for adults only in the evenings. We had ocean-view breakfast up here a few times, and had an adults-only dinner (We even got babysitters! Keep reading!) one of the nights. This is where the all-inclusive perks went to work for us. Logan had three entrees and didn't apologize about it. I'd recommend making a reservation here, but it's not necessary!
Bobby Dee's – Probably Vita's fave spot on the whole property. They serve ice cream, pizza, hot dogs, and popcorn and cotton candy in the afternoons! Bobby Dee's is located in Pirate Island so you'll find a lot of families and young children here. It's also right next to the arcade/X-box Play Lounge so even the older kids will have a good time.
Le Petit Chateau – We had a special breakfast with the Sesame Street Characters here. You'll need to make a reservation and it does cost extra! Mara is OBSESSED with Elmo, so this couldn't have been a better activity for her!
What To Do
Gosh, this could get really long. What ISN'T there to do?! We spent a good chunk of time just relaxing on the beach and chilling in the room when the kids were tired and needed naps. Also, Logan and I were able to find a way to stream season 8 of Game of Thrones (you know what a big deal that was!) and the internet was plenty fast for what we needed!
Be sure to check the event calendar daily to see what activities/events the Beaches Turks and Caicos resort has planned. The evening parade was a favorite of ours!
Activities for Kids
Character Visits and Breakfast – We had breakfast with some of the cast of Sesame Street one morning. There was a dance party and my kids couldn't have been happier during this time!
Craft Time – A craft station is located near the Caribbean Village stocked up with pottery, paint, and other supplies for a good time! I may have gone back to buy some of the little pottery just because it was so cute. It's not just for kids!
Snorkel – The water is literally PERFECT. I've never swam in a prettier and more clear ocean. Grab the snorkel gear and show your kids the beauty under the ocean's surface.
Pirate's Island – Guys. The water slides are so fun. Marz is our little brave baby and she and I just flew down the slides whenever we rode. There's also a lazy river and splash pad if you want things to be a little more chill.
Xbox Lounge – If you've got some older kids, there's a play lounge and kids club for the older tweens and teens who might be too cool for the kiddy pool.
Kids Day Camp – This was my saving grace with Vita. They have different activities throughout the day that include nature walks, scavenger hunts, craft activities, snack time (also includes lunch!), and more. They'll also cool off in the kid pool area, and are sure to put life jackets on those that might need the extra swimming security.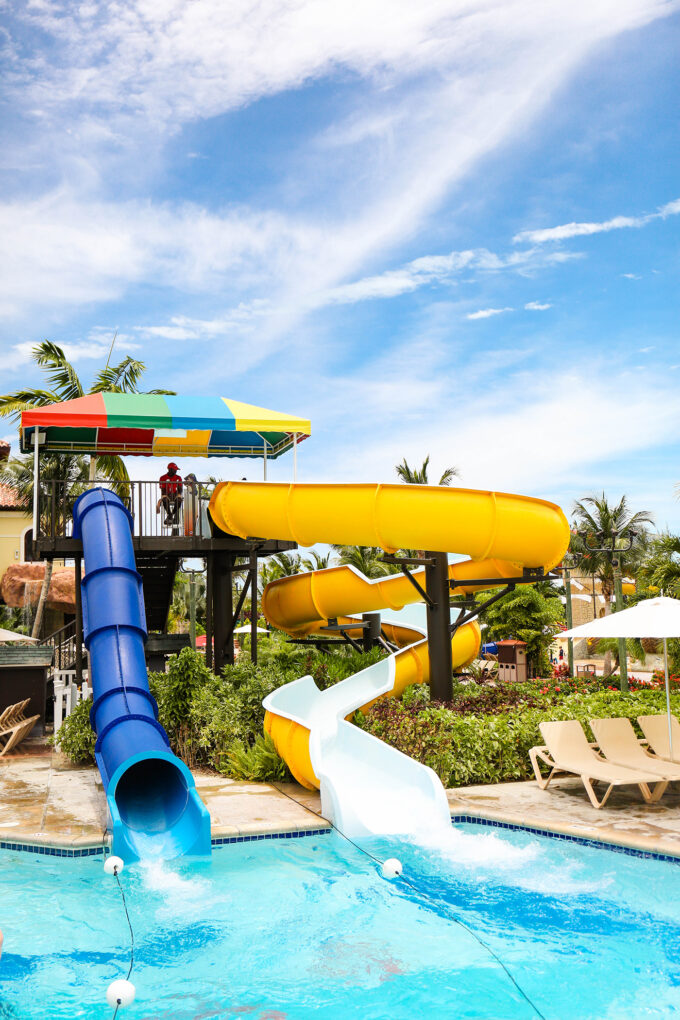 Beachside Bonuses – Hair braids, temporary tattoos, and swimming rings are just a few of the extras you can enjoy throughout the Beaches Turks and Caicos property.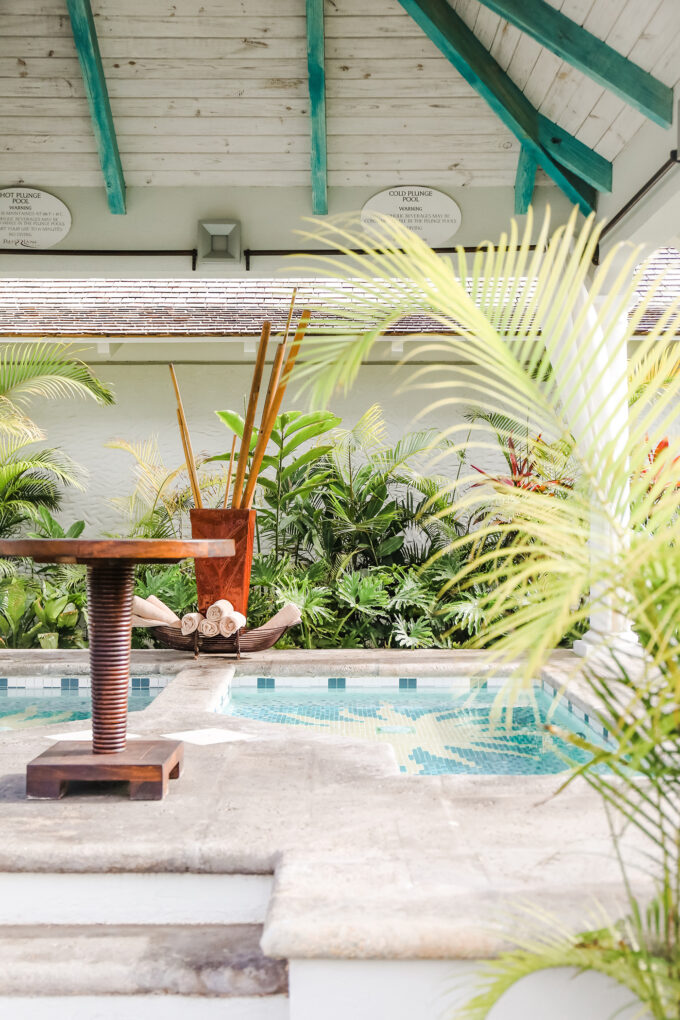 Activities for Adults
Red Lane Spa – Raise your hand if you're the mom that needs some quality time to yourself! You can book individual services or just head over there to enjoy the soaking pools and calming environment.
Island Routes Tours – If you want to be a little extra, try one of the island tours! The guys headed out on an ATV tour of the island and loved getting to see the other beaches and beautiful properties.
Ocean Toy Rental – This is included in the all-inclusive price, and you can go and book kayaks, hydro bikes, hobie cats and more.
Scuba Diving – If you're already certified, you can just head on over and book a dive! They also offer scuba certification for a fee so you can do it right there when you're ready!
Did I mention the spa?
Sky Lounge – This restaurant/bar is only open to adults at night and is a great place to decompress after a busy day at the beach. Also, the view!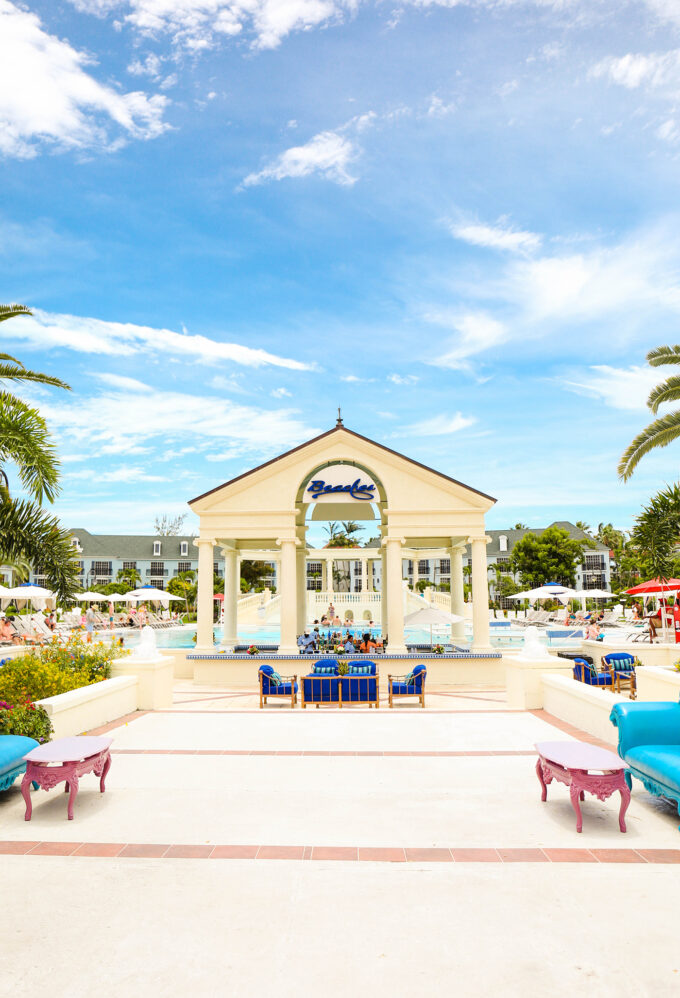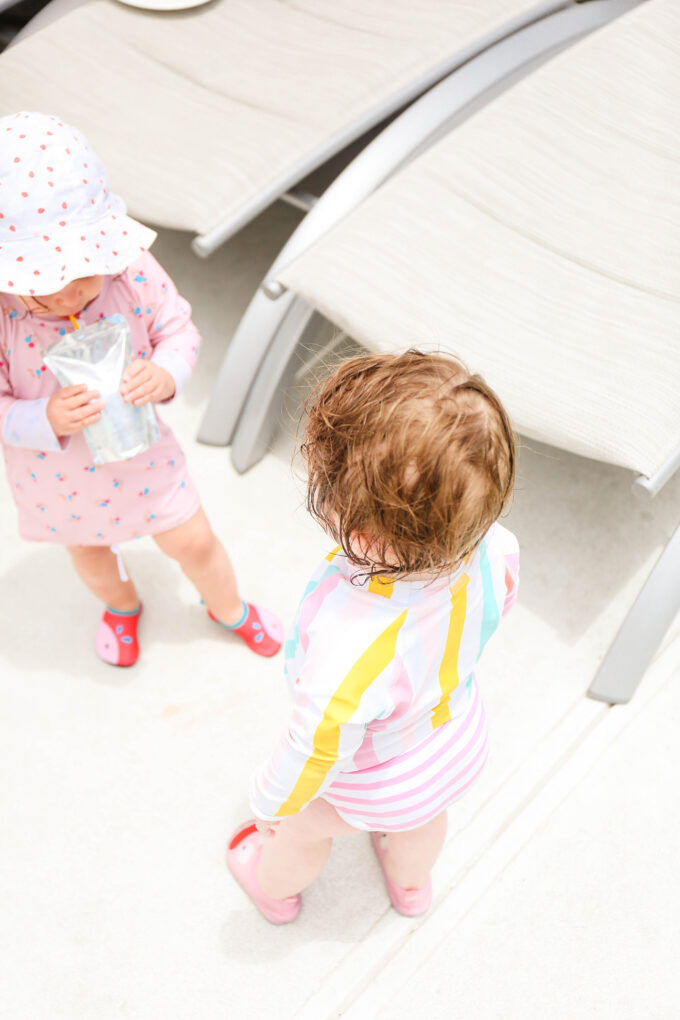 We really loved hanging out at the French village pool thanks to the beach entry and swim up bar with non-alcoholic beverages that Vita took advantage of. We were traveling with more toddlers in our group than ever before and this was a perfect option for us to get in some pool time without the worry.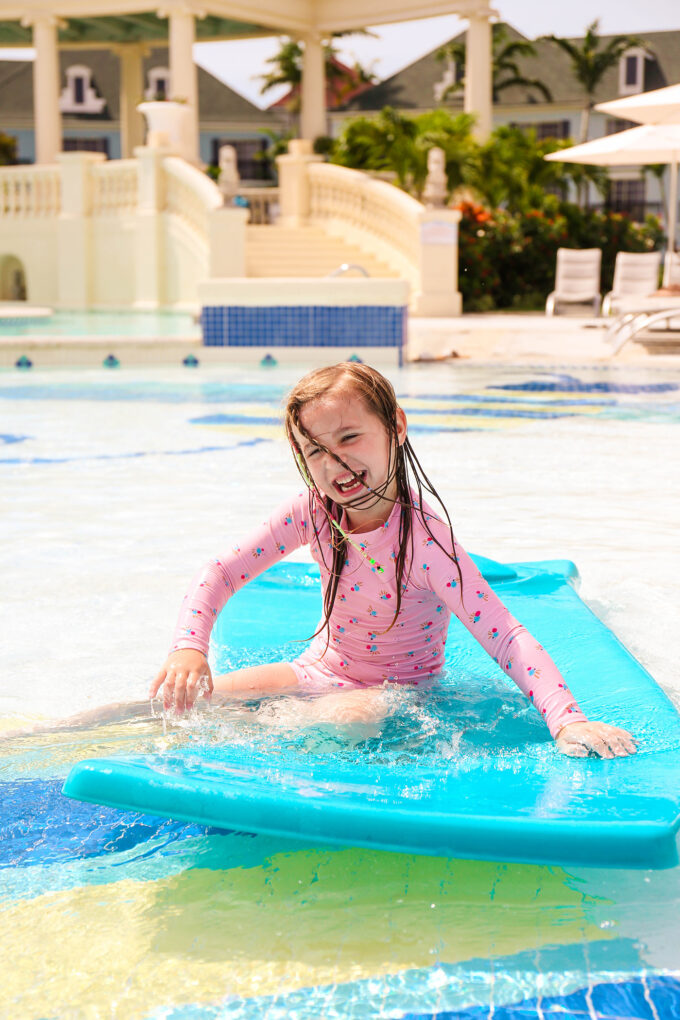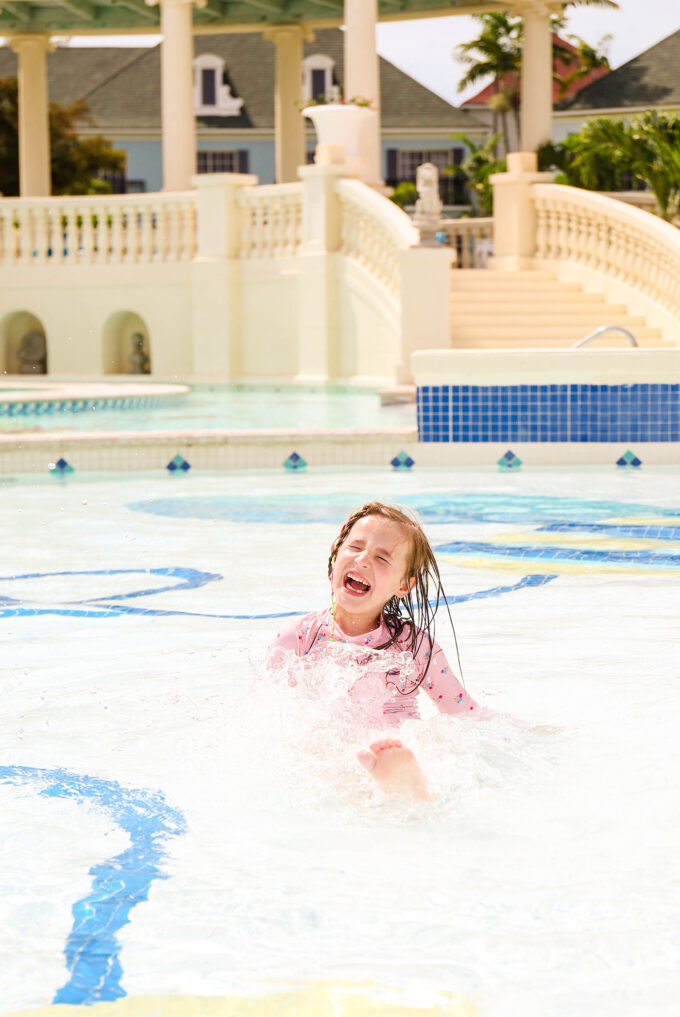 I mean, this is PURE JOY, people.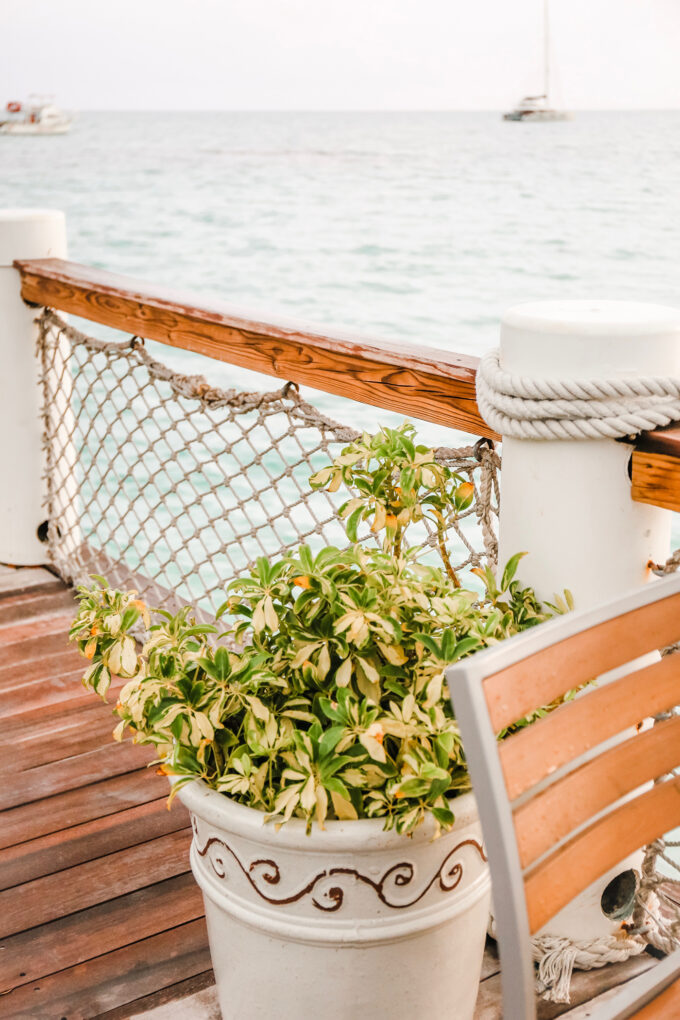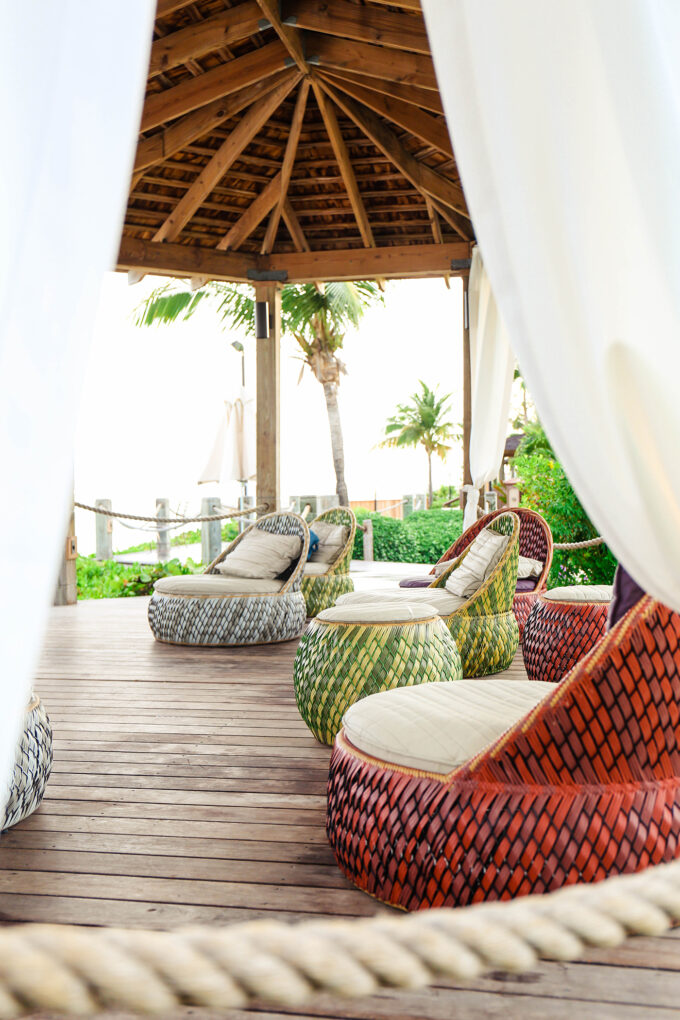 Childcare
This is where things really won me over. Aside from the day camp for the older kids, there is childcare for the little ones under age 3 (with the CUTEST mini poolside chairs!), and even private nannies and sitters for those who want things a little more relaxed with a service that works for them. We were able to schedule private nannies to come to our rooms  for an additional fee and watch the kids after hours so we could enjoy a night out with our friends. This is a SUPER family-friendly resort and they've thought of everything to help you at every comfort level! I cannot recommend it enough.
We packed our stroller not realizing that the property has all sorts of baby gear available to you upon request. Need a stroller? Crib? Check there first! This will be helpful to remember in the future so we don't waste precious luggage space!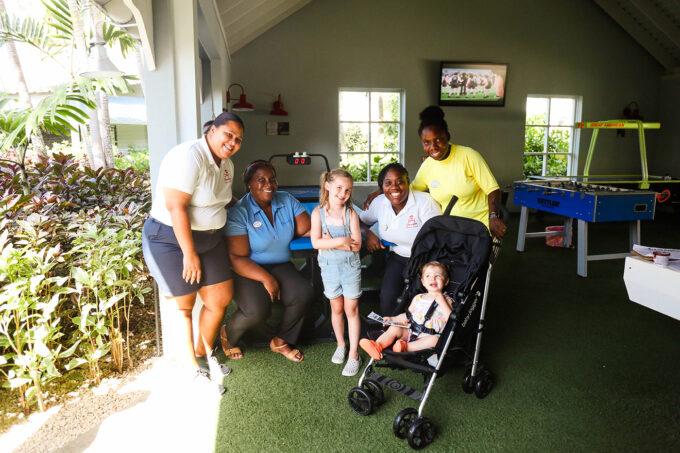 Vita did 2.5 days of the day camp and just fell in love with the staff in charge! On our last day there, they called to tell me that some of the staff had gone down to the beach and collected special seashells just for Vita to take back home with her. My heart obviously melted.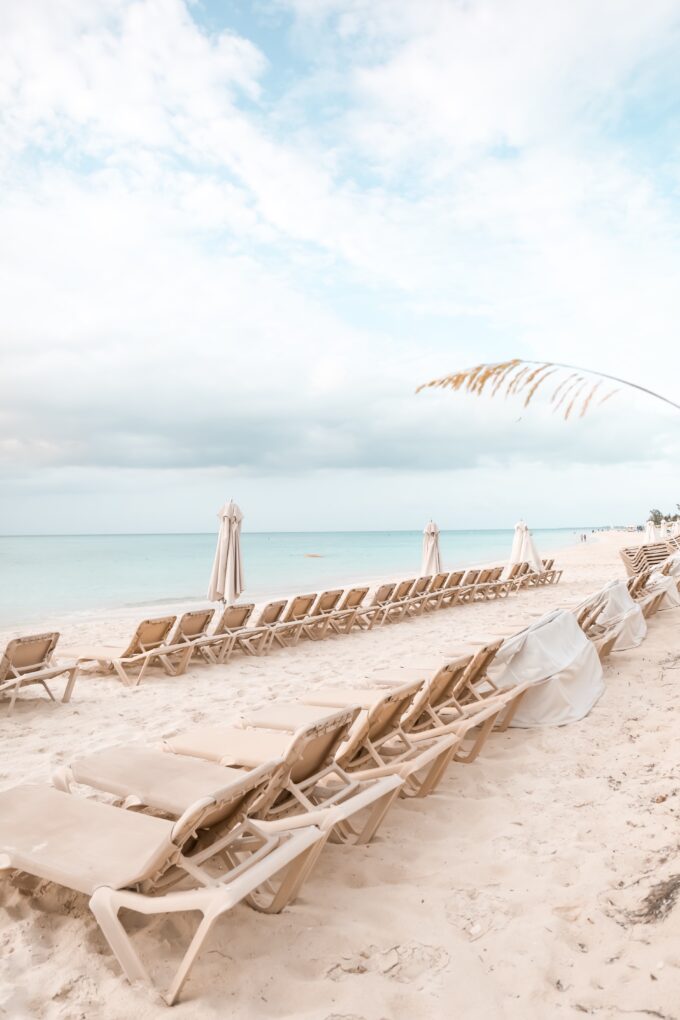 The beaches and the water in Turks and Caicos were really indescribable. I don't really love sand as it gets EVERYWHERE, but I was willing to throw caution to the wind for this. We woke up early each morning to take walks around the resort and check things out when it was more calm. Not that the resort every felt like it was crazy busy and packed with people. Because the property is so large, we never felt like it was crowded.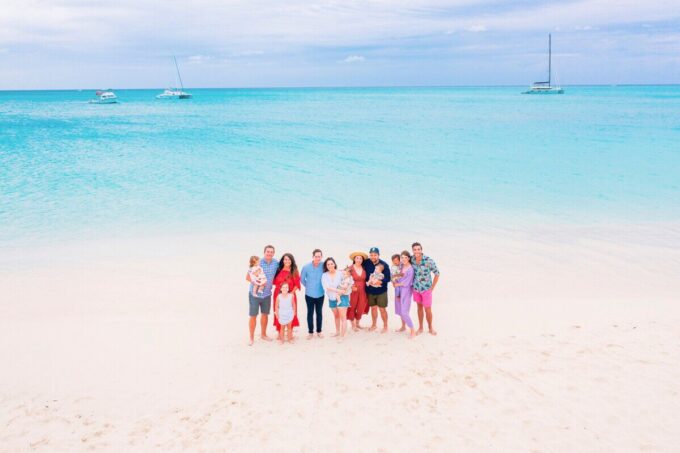 When traveling with friends, it's customary for beachside photoshoots to occur.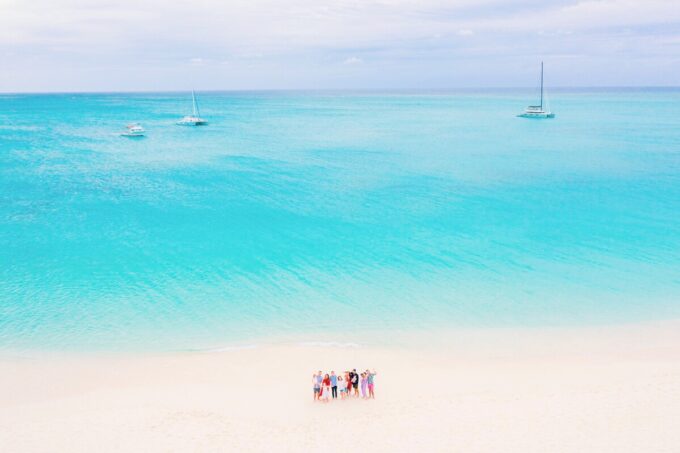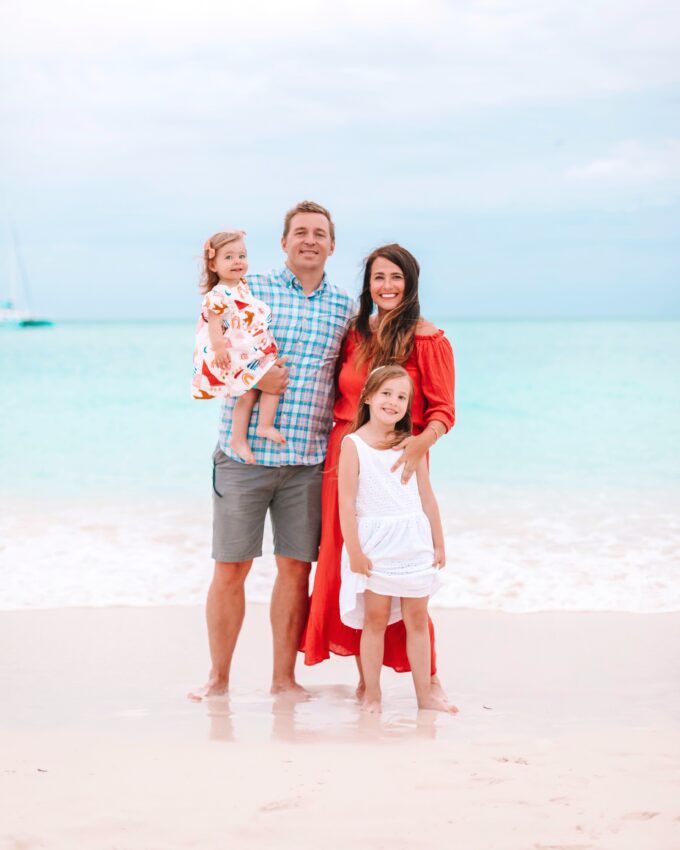 Our family photo for our card this year. I feel like it's gonna happen. Thanks, Jeff, for the photo!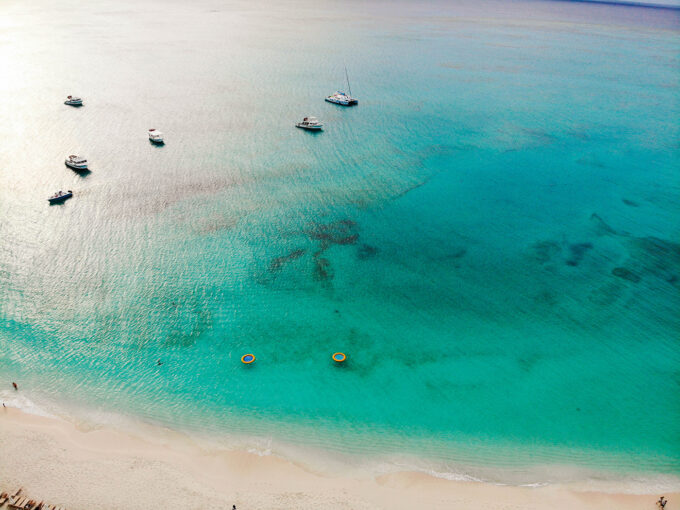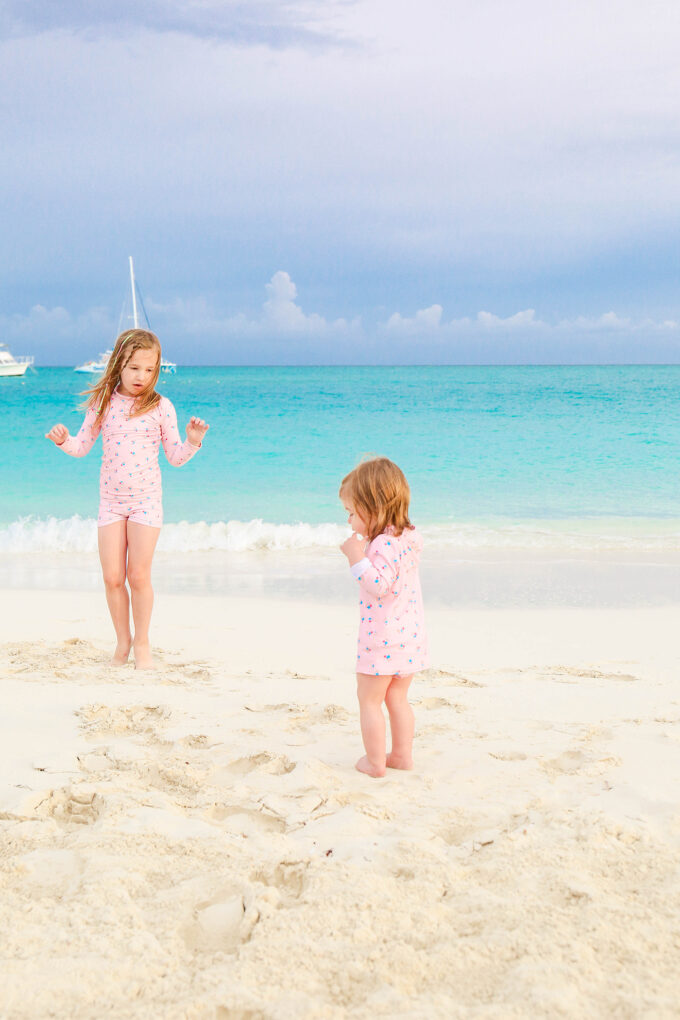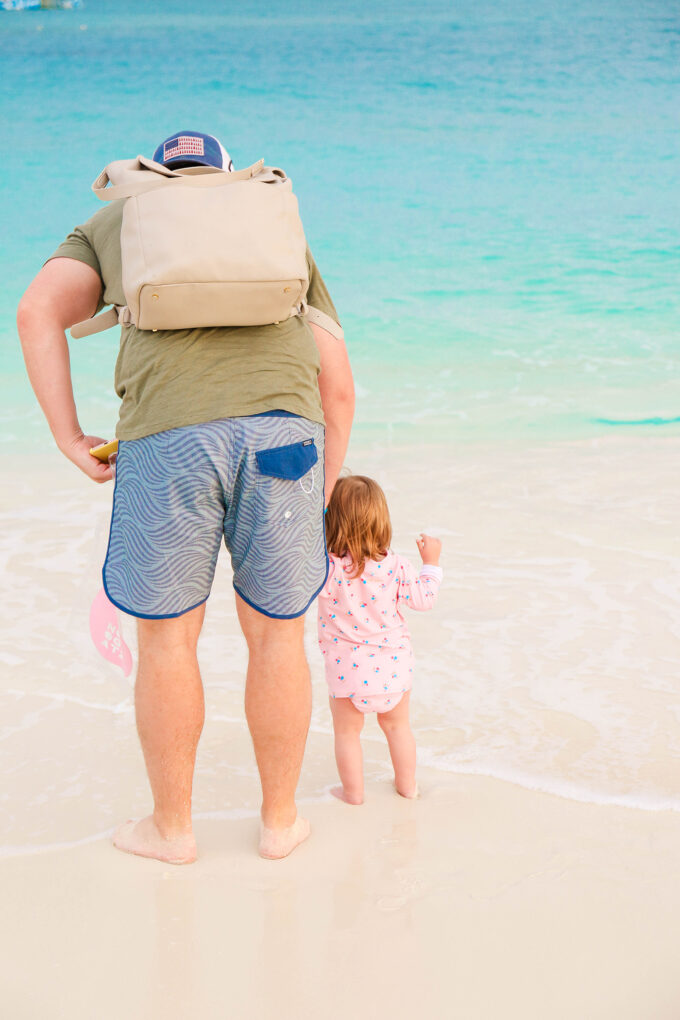 This was Mara's first experience with the ocean (I think? I'm really trying to remember if there was another time), and it felt so special to just be able to relax and soak it all in.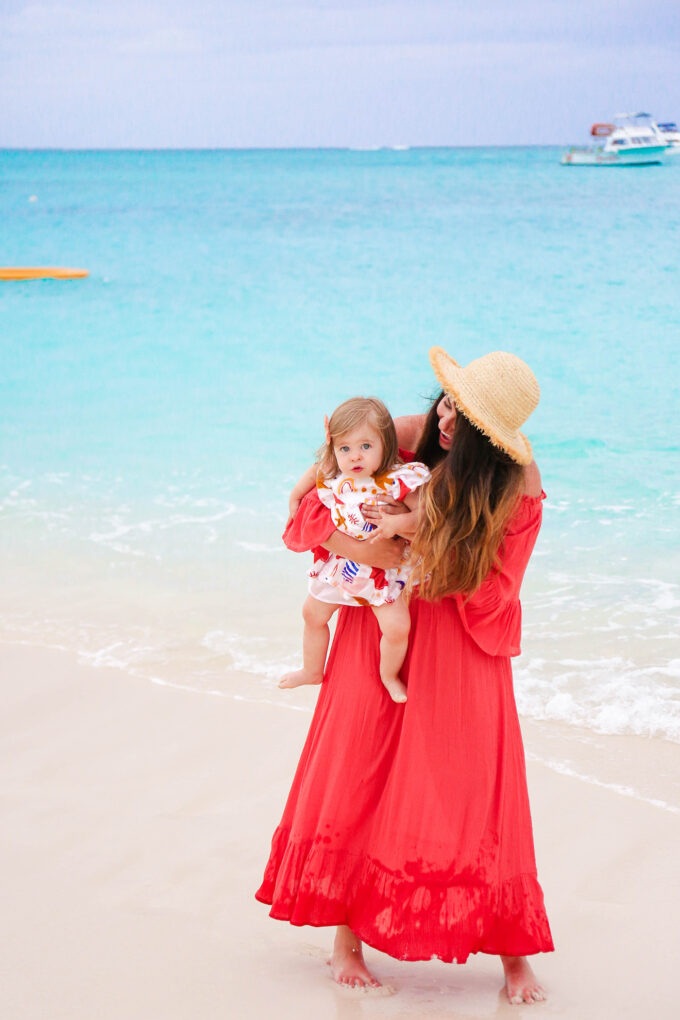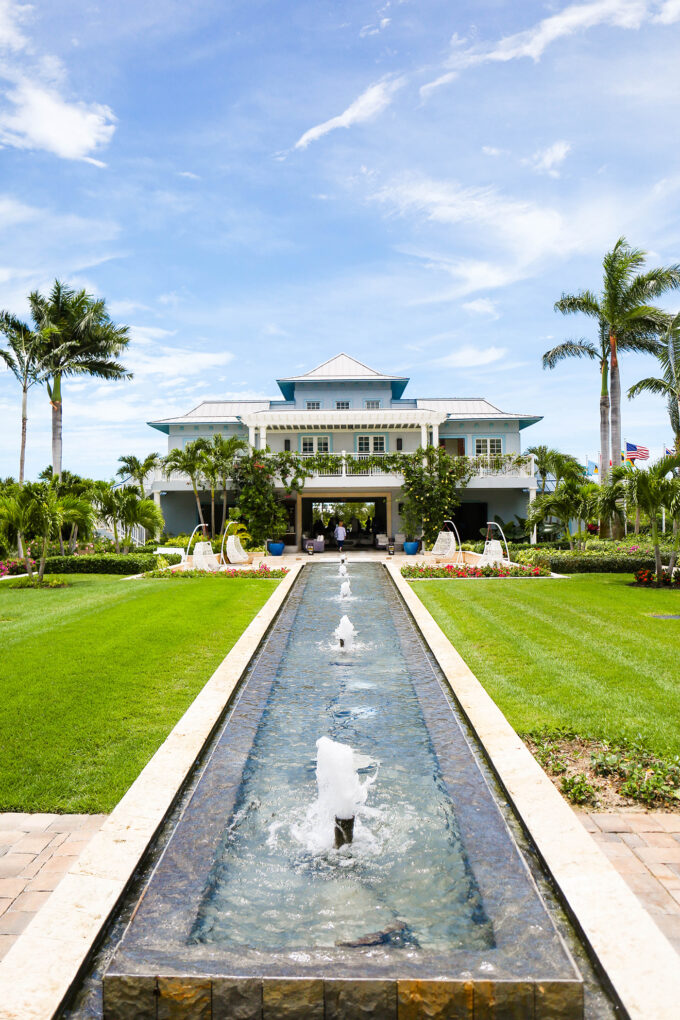 We stayed in the Key West Village. It's their newest addition to the property and we felt right at home!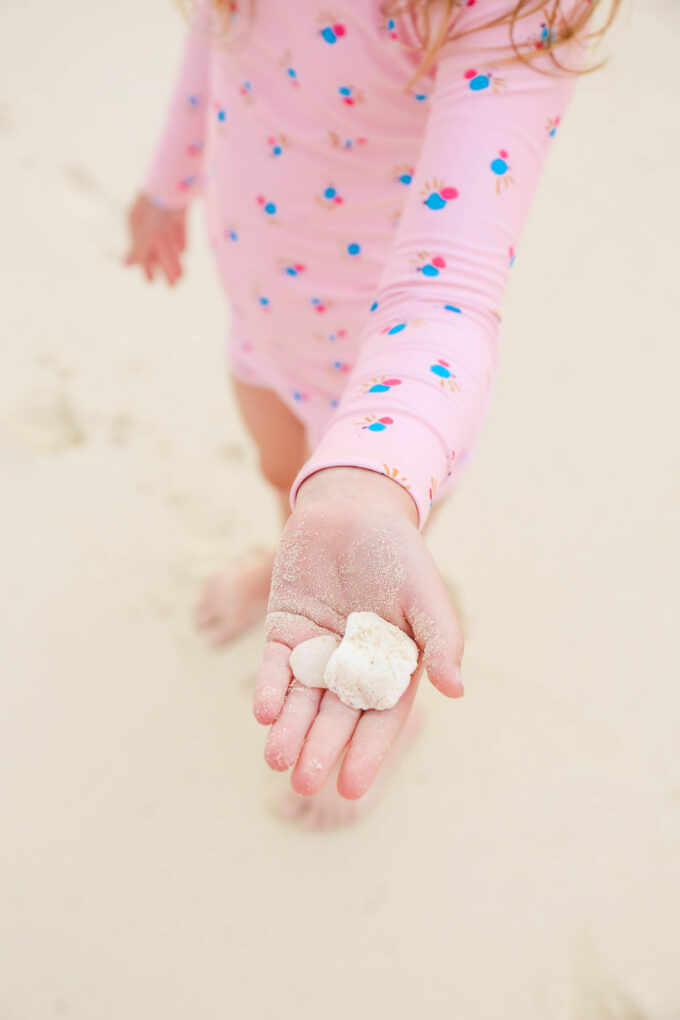 We came home with two grocery bags full of seashells. I protested, but lost. Vita was so excited to share all about our trip at school and she literally brought back a seashell for every classmate, teacher, dance teacher, member of dance class, etc. This list goes on and on. We're still giving out shells…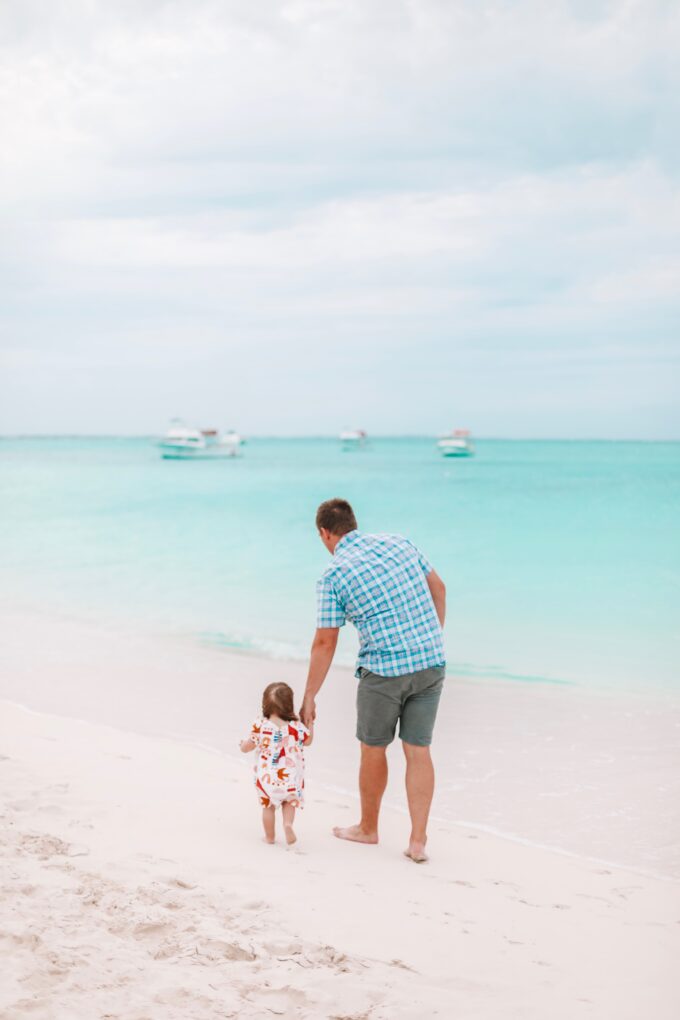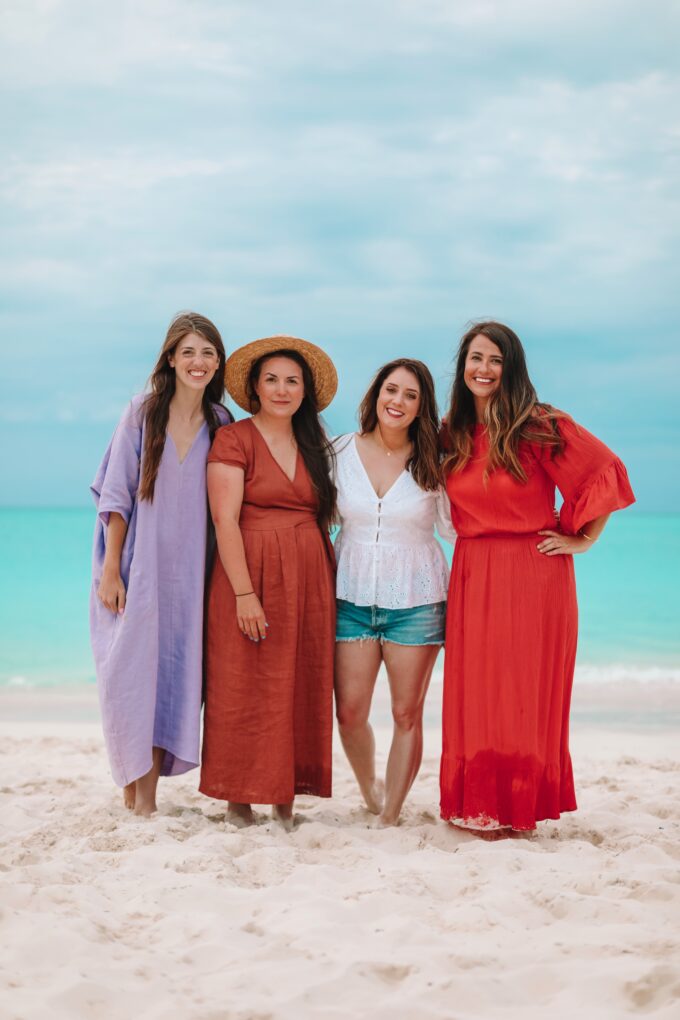 These three women. We've been friends for almost a decade and have been on countless adventures (both good and bad!) together. I love taking these trips as our group continues to grow in size. And I love their families and can't wait for our next vacation together! Too bad things like this can't happen monthly! Head over to Studio DIY, Paper & Stitch, and Sugar & Cloth to read about their experience!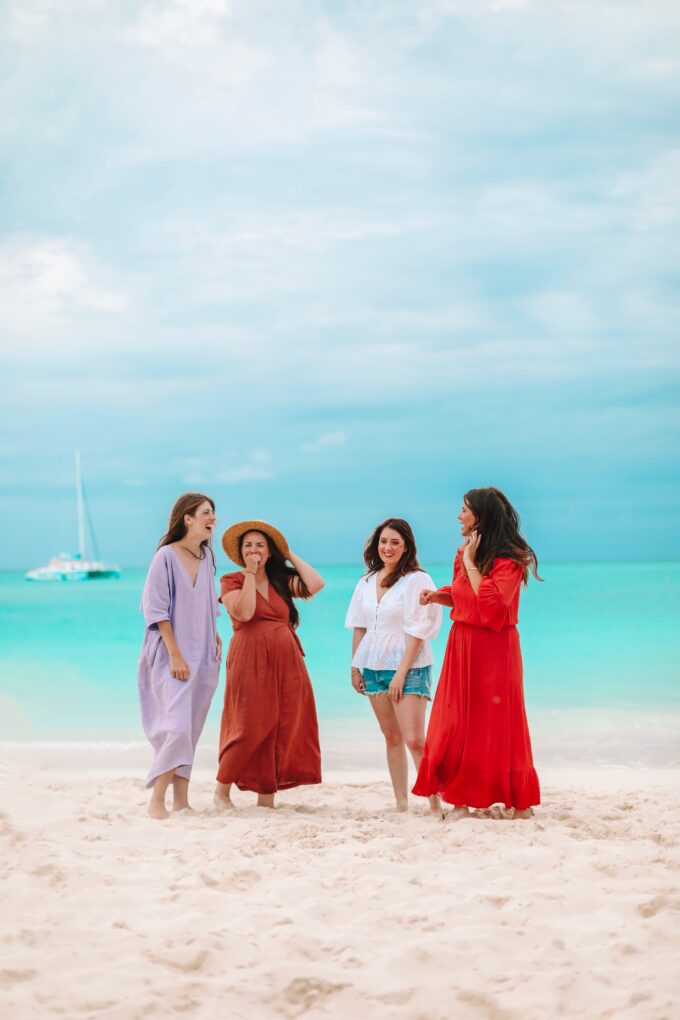 So many giggles when we're together.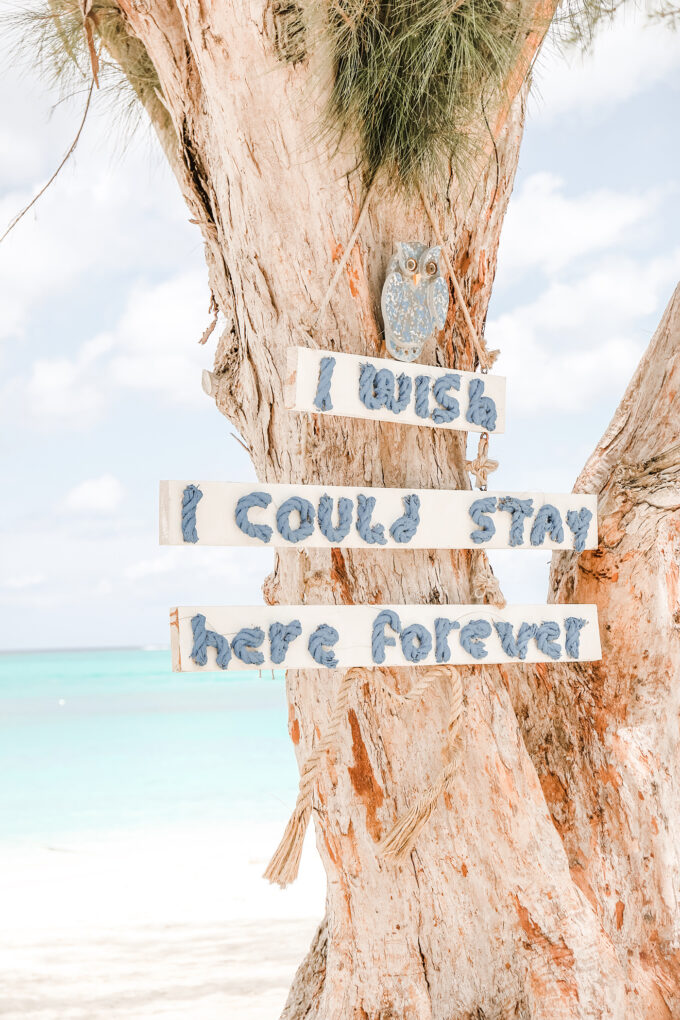 The biggest thank you to the Sandals team and all of our family at Beaches Turks and Caicos! We couldn't have had a better experience and this was the trip of a lifetime. We'll be back! Can we make this an annual thing?
Want to see more of our travel posts? Click here! And you can follow the hashtag #ProperOnTheRoad to see where we've been and where we're headed!