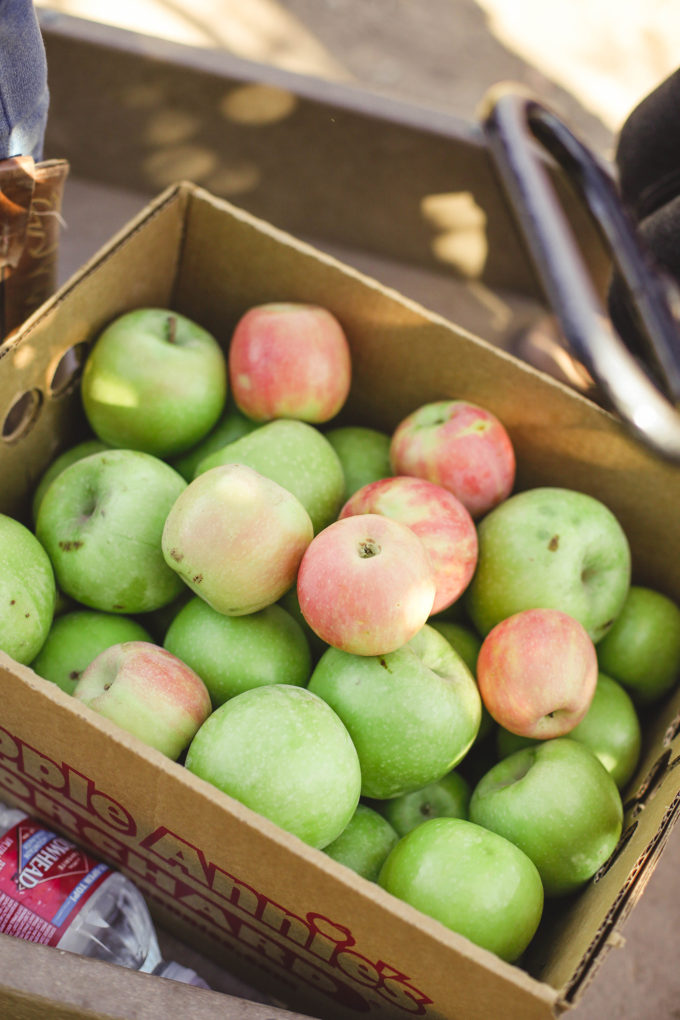 On Sunday, we took the girls down to Wilcox, Arizona and hit up Apple Annie's Orchard. It's quite a spread of land that has orchards for tons of different apples, as well as a pumpkin patch, corn field, and various fruit orchards. We made a day of it and did some apple picking and picked ourselves an obscene amount of apples to make some caramel apples for our neighbors and friends before Halloween. Snapped a few photos from the trip and love having this memory of my two girls riding in the wagon and tasting the apples.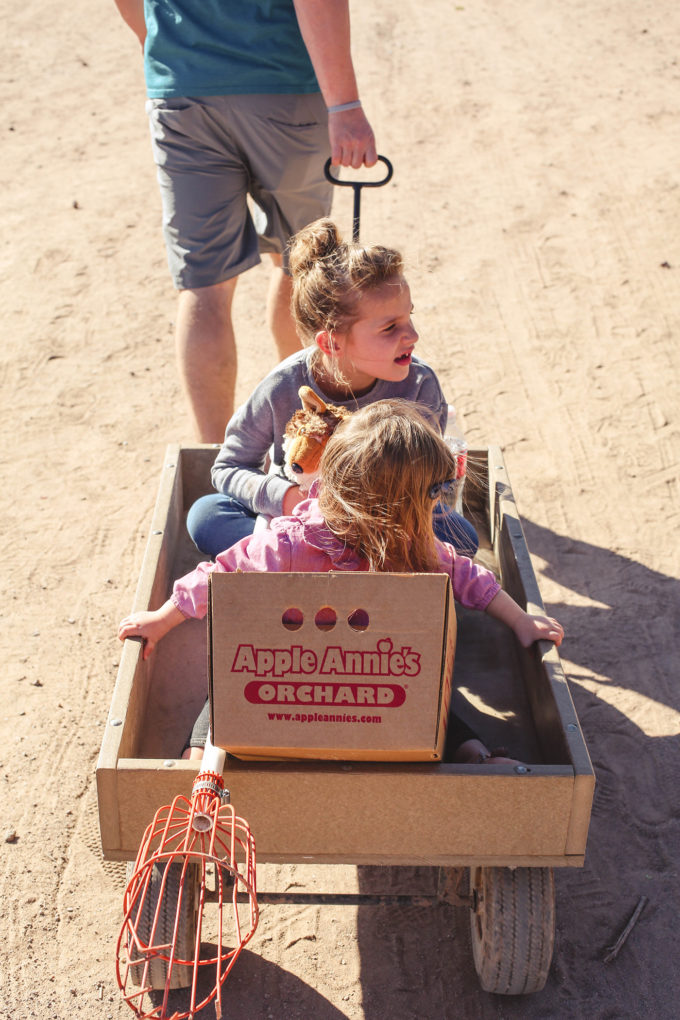 Cutest, right? V's tooth gap kills me. 🙂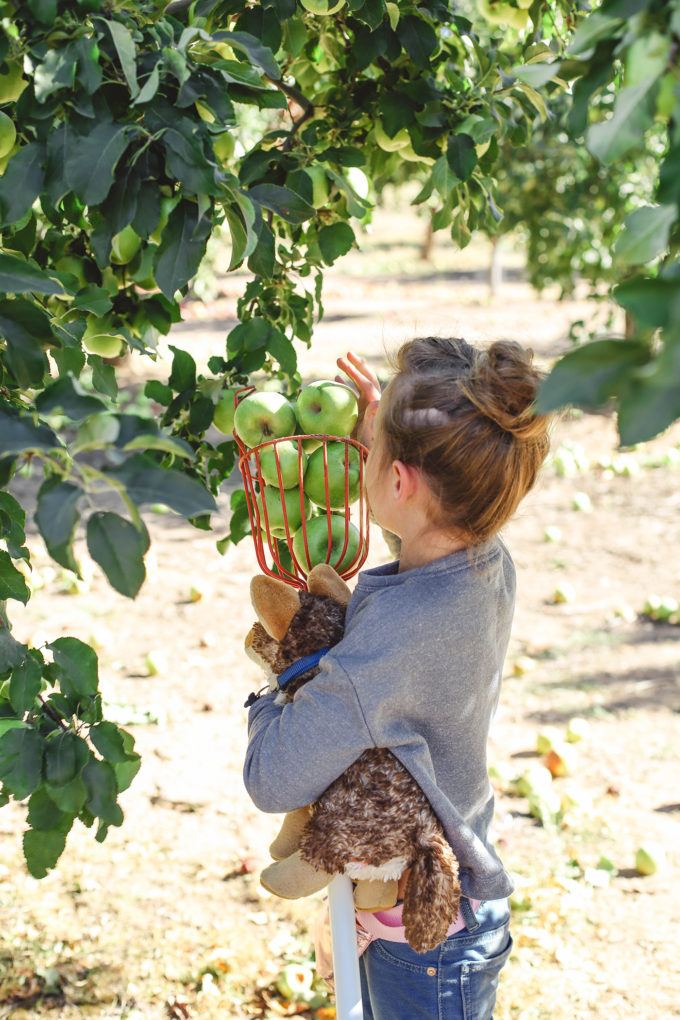 A word about that stuffed coyote. That's Ace. He's the class pet of Vita's kindergarten class. Each week, he goes home with a different student and we were lucky enough to get him this week. He'll be spending Halloween with us. And he seems to tag along everywhere we go. But don't worry, he took a quick bath in the washing machine the minute he came through our door on his first day. I'm that mom.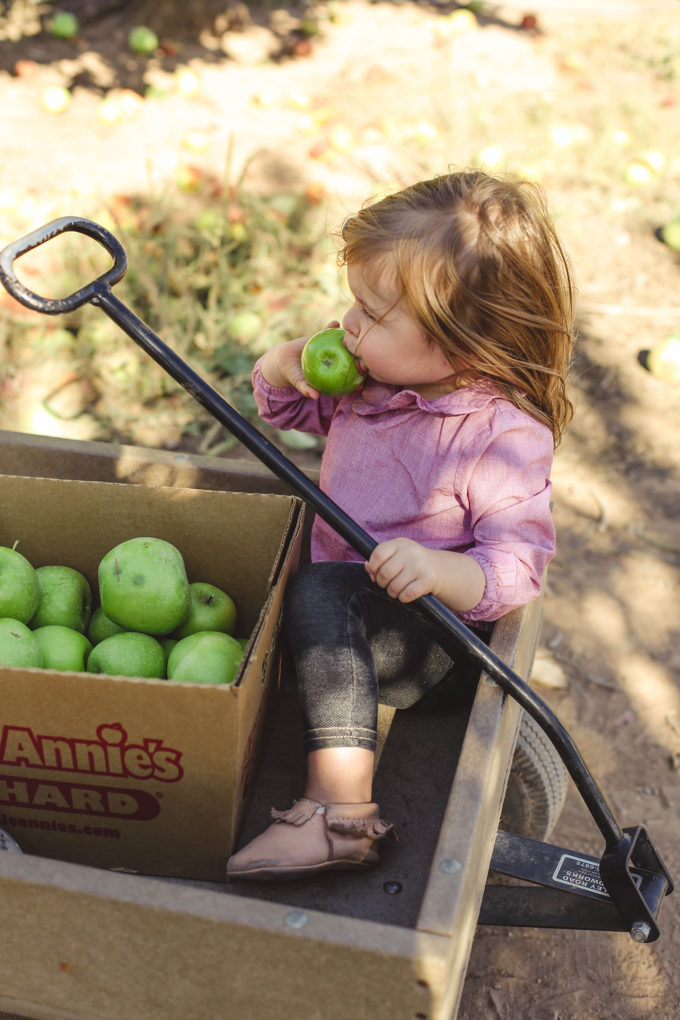 I have to say that I'm super stressed by this photo. She's merely kissing the apple, but she snuck in a bite or five while we were apple picking. Her surgeon has cleared her to eat almost everything in small pieces. But the idea of an apple just makes me extremely nervous. However, I'm happy to report that she ate an entire tiny Granny Smith Apple (minus the core and a bit of the peel) all by herself. I watched her the whole time and she didn't seem to struggle. She basically gets a trophy.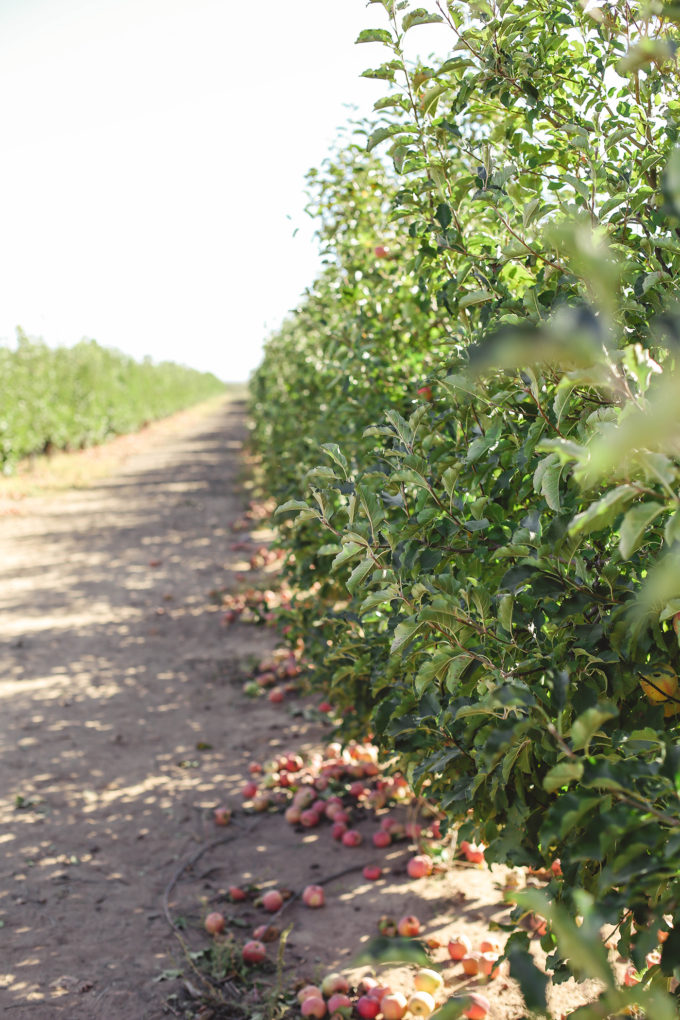 We came at the end of the season so the only apples left for picking were Pink Lady, Fuji, and Granny Smith. We usually go earlier in the season, but it's so dang hot if we do. This was a nice reprieve from the heat! And it is my opinion that Granny Smith beauties make the greatest caramel apples. So this was totally in our favor.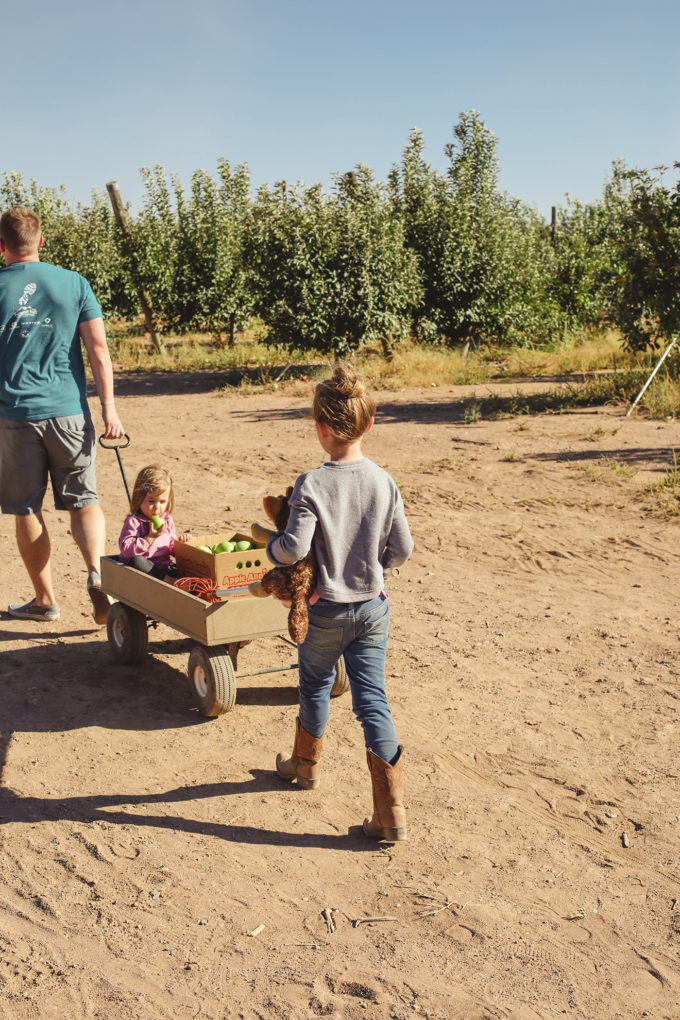 That damn coyote and those adorable cowboy boots.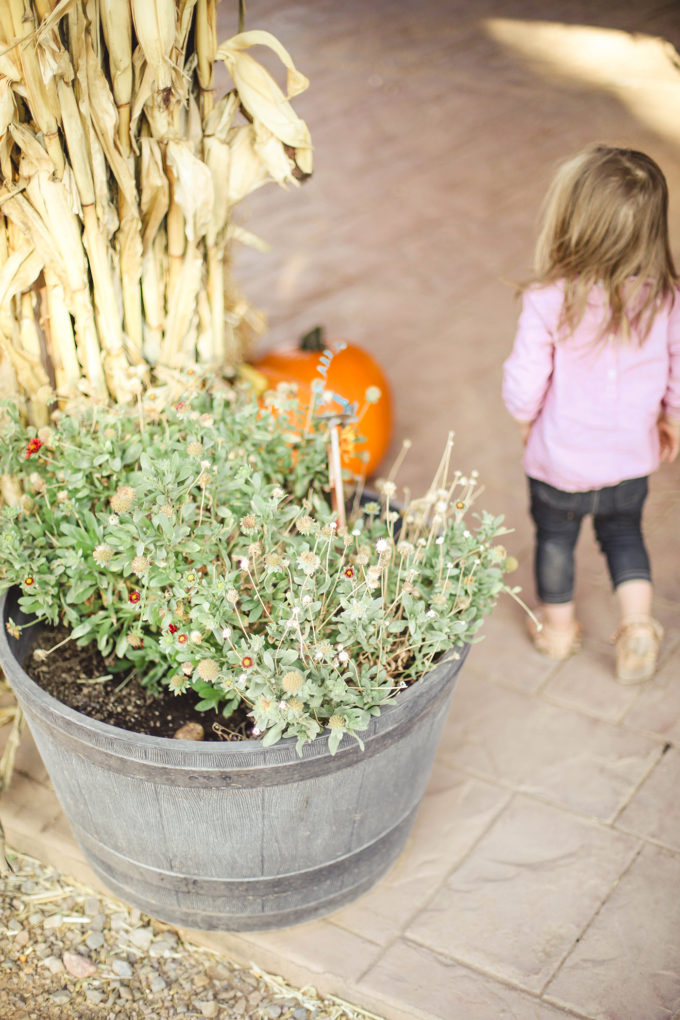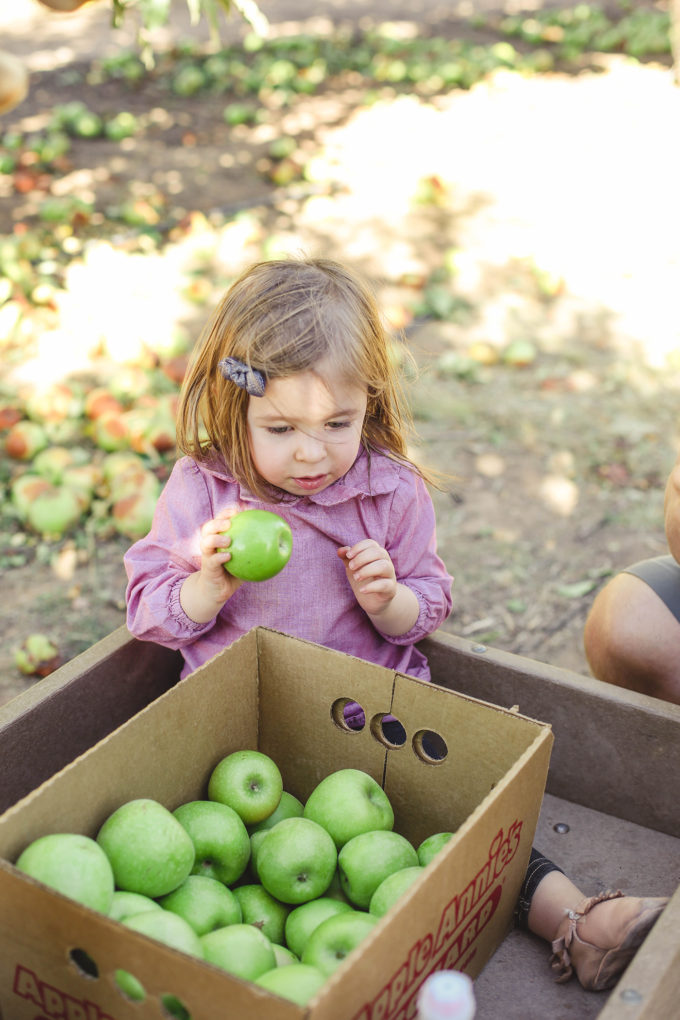 We finished apple picking and headed over to the pumpkin patch to see if we could throw our money at some gourds. It's not like we have enough on the front porch. (evidence here.)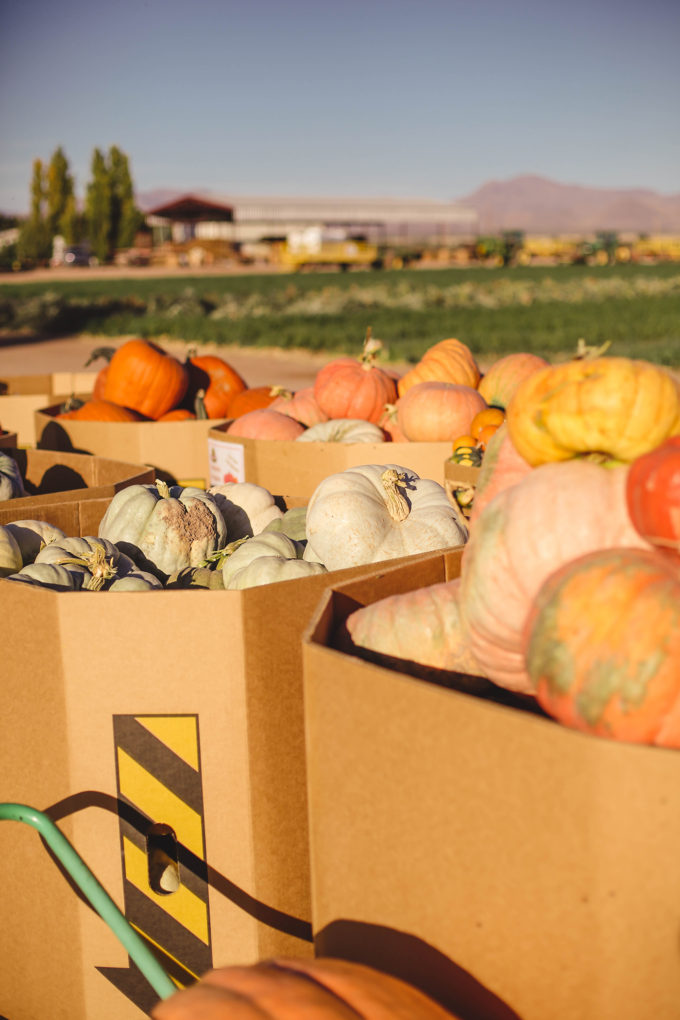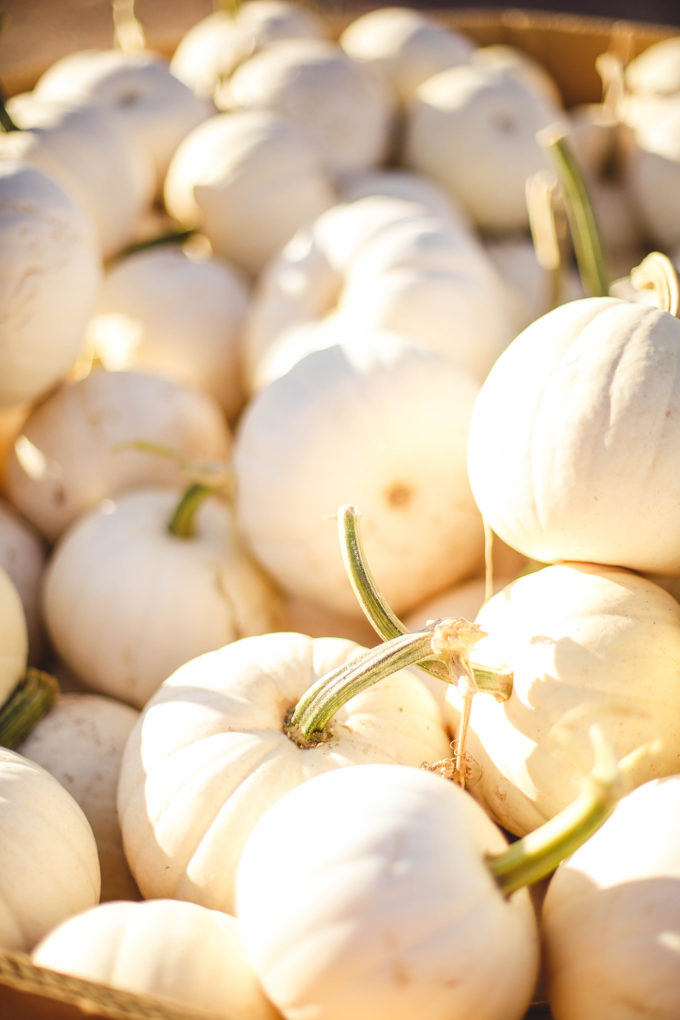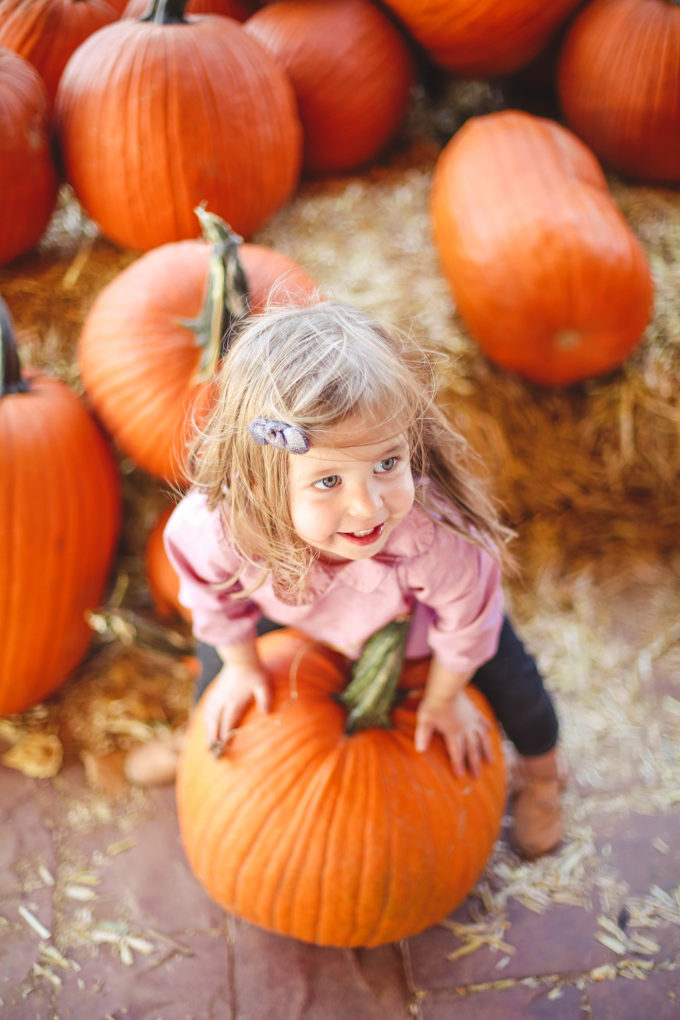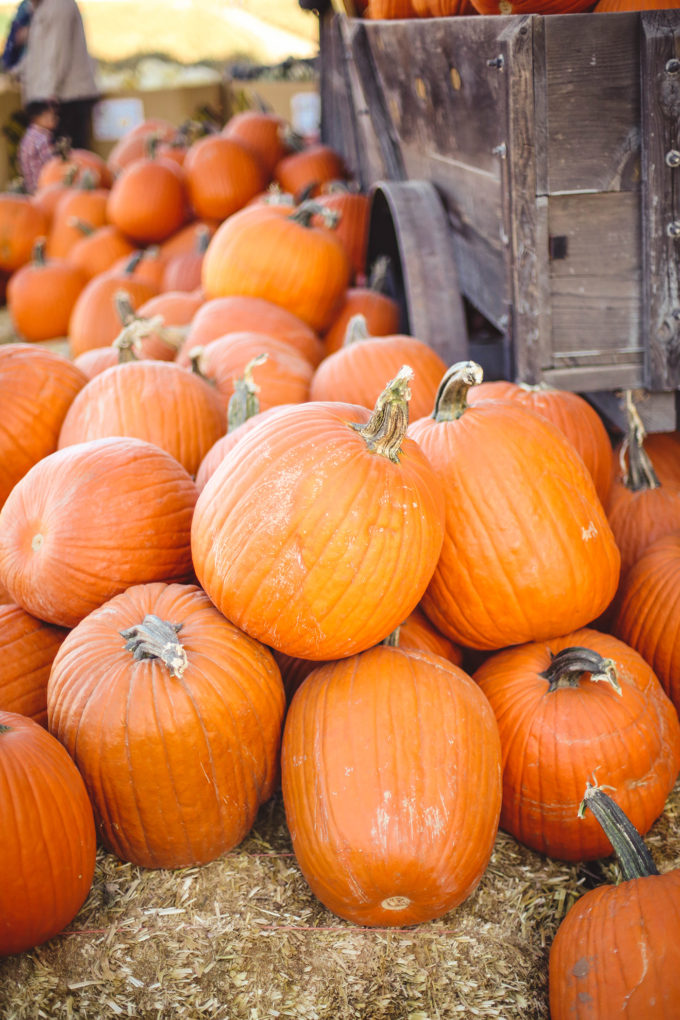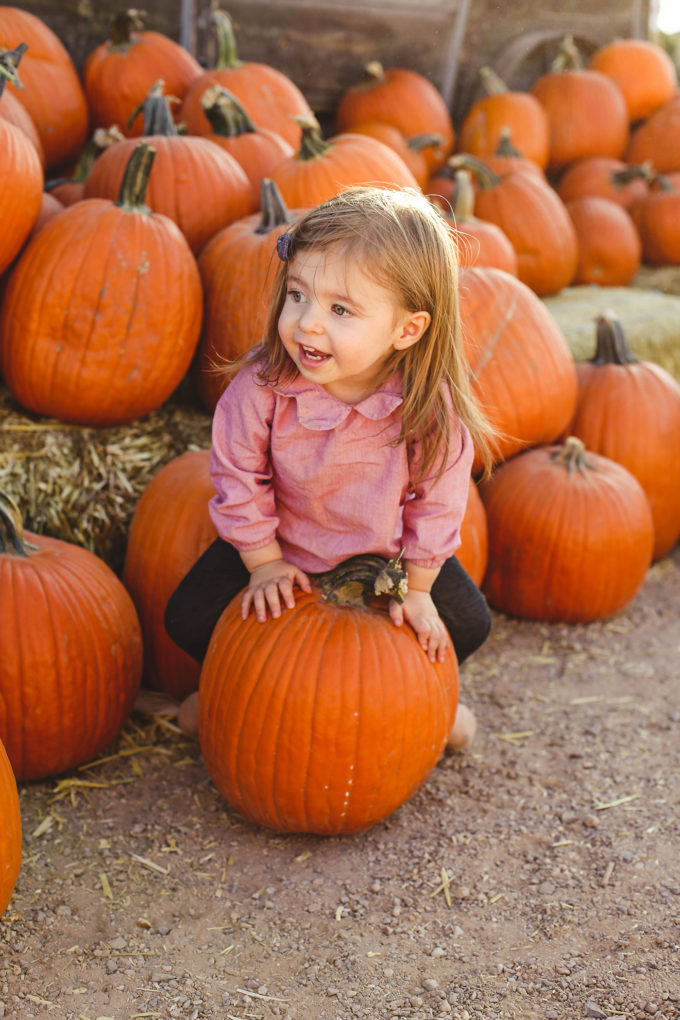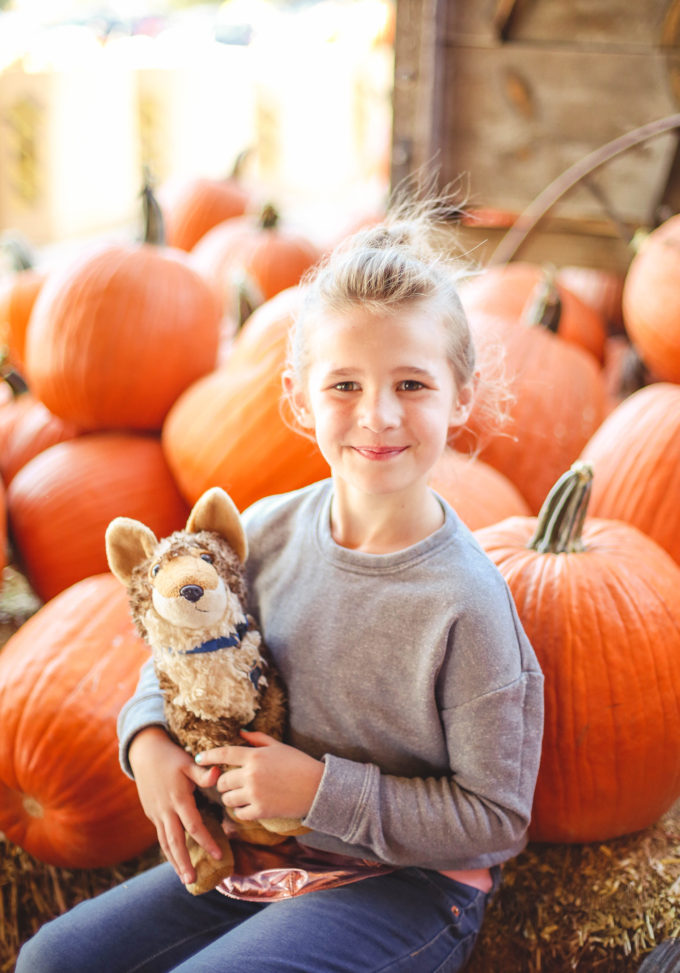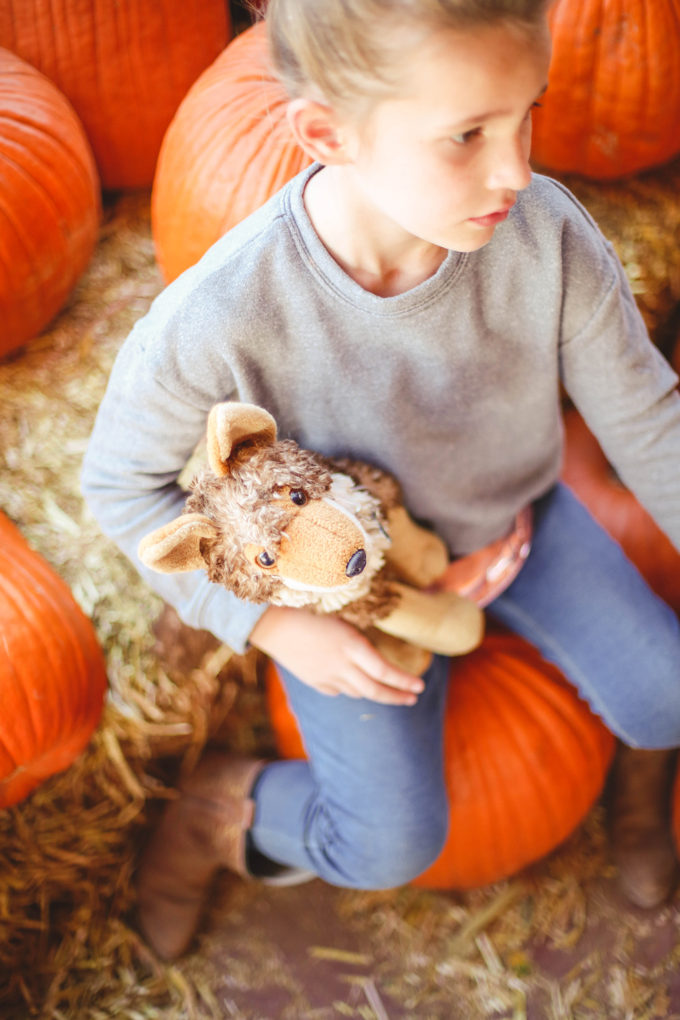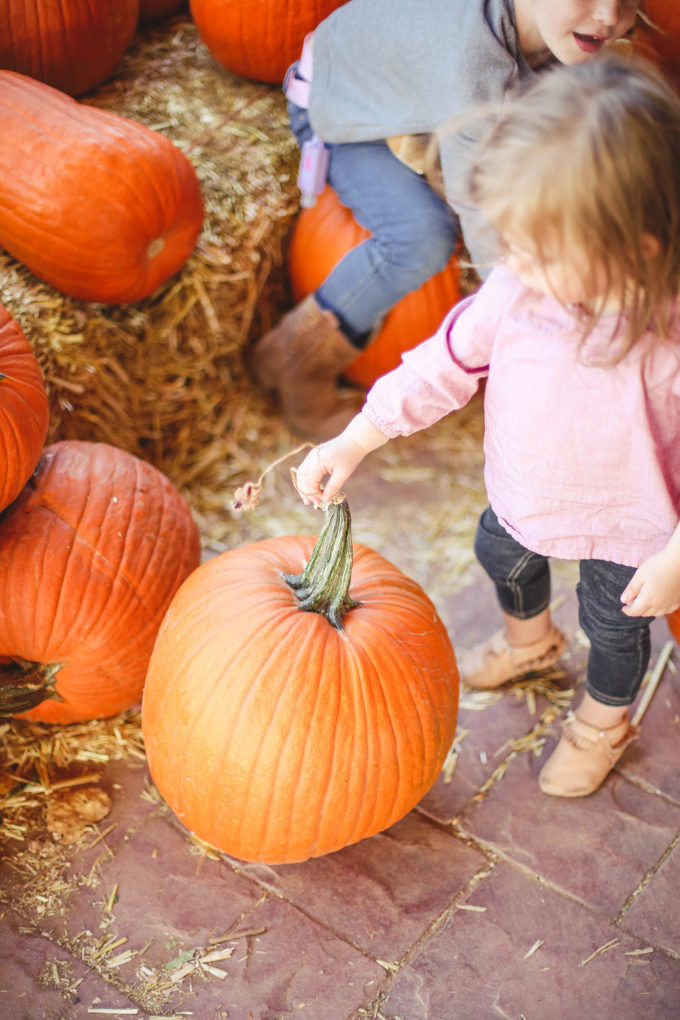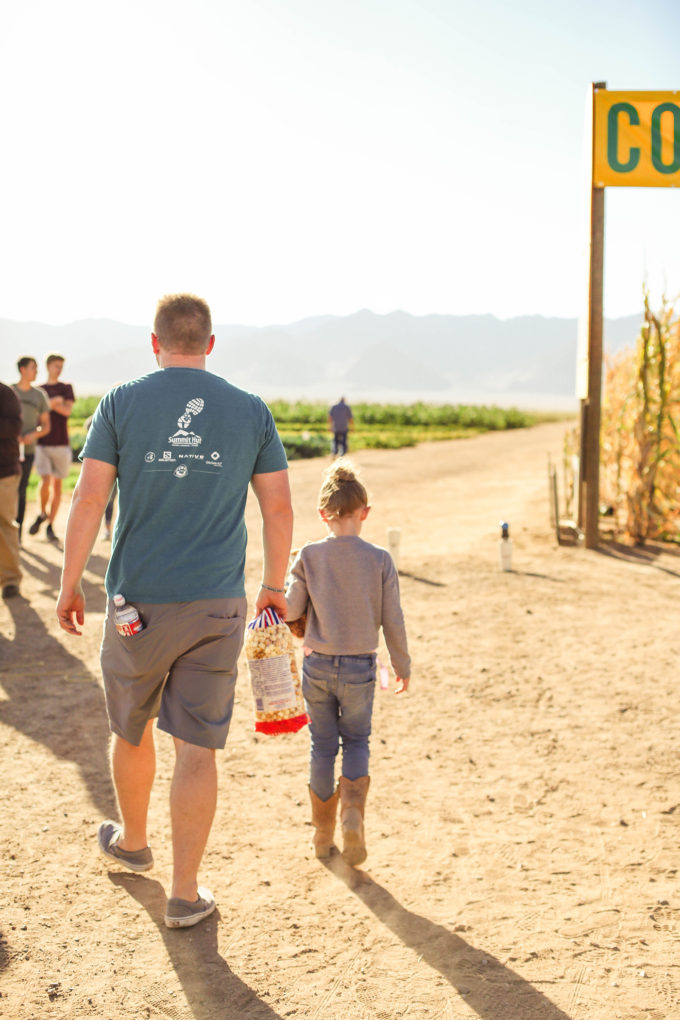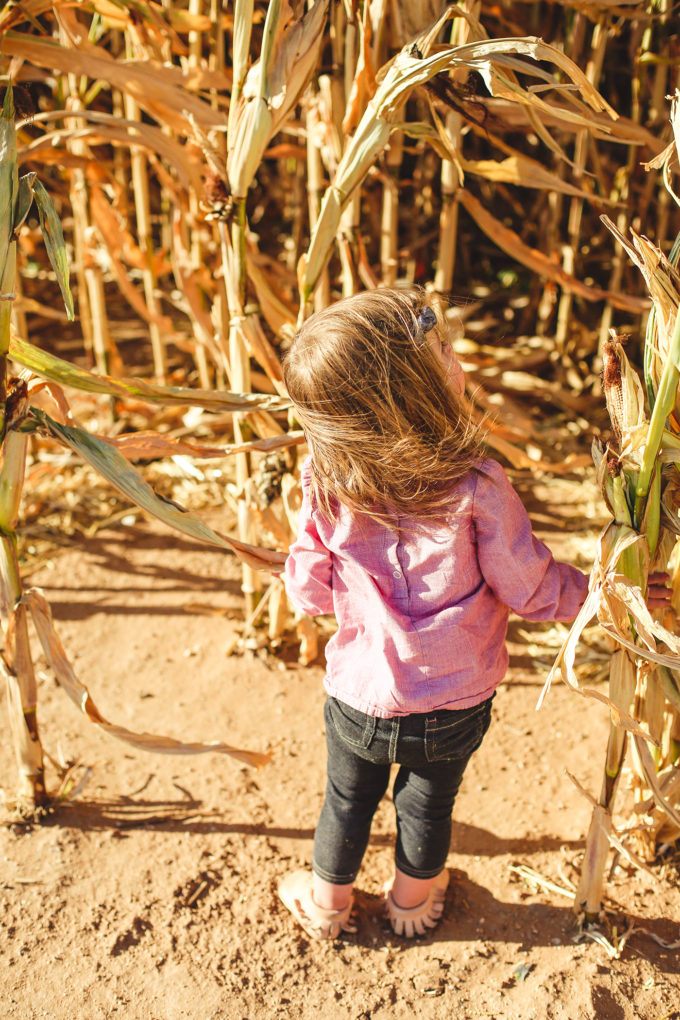 After we were done apple picking and pumpkin-posing, Logan and V headed on over to solve the corn maze. Marz hadn't napped the whole day, and she was a real peach at this point so we opted for something a little less taxing on our brains – a frolic in the sunflowers.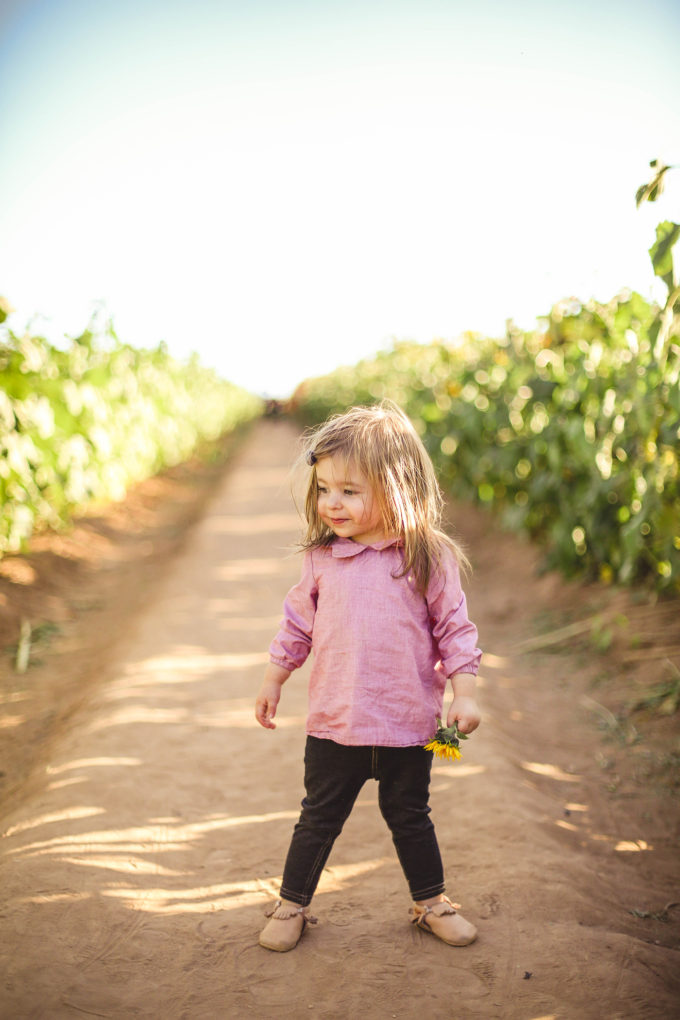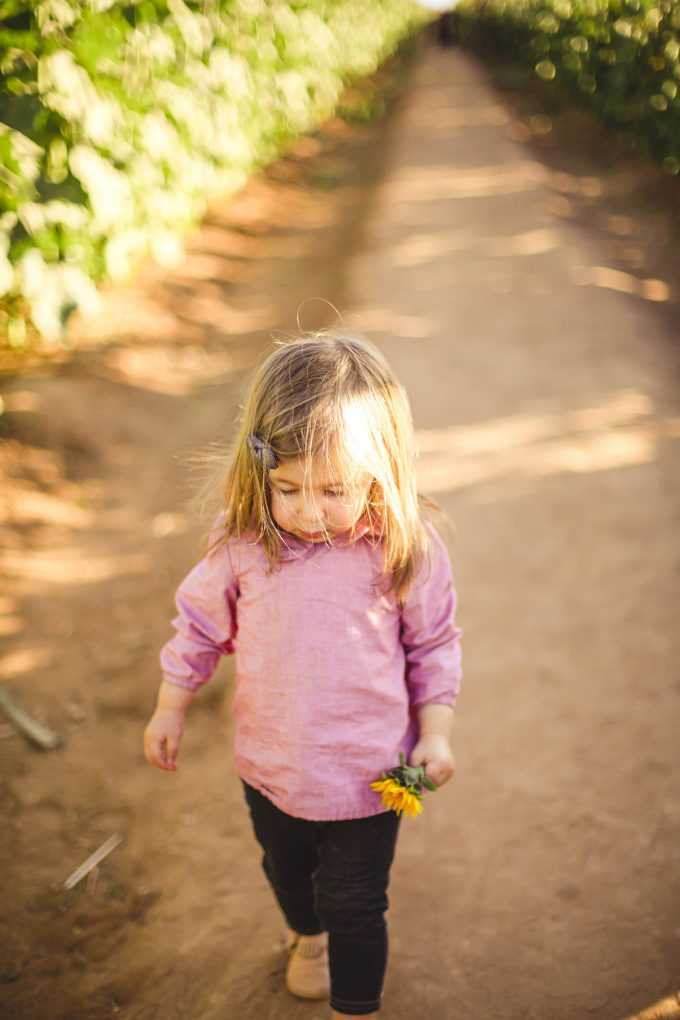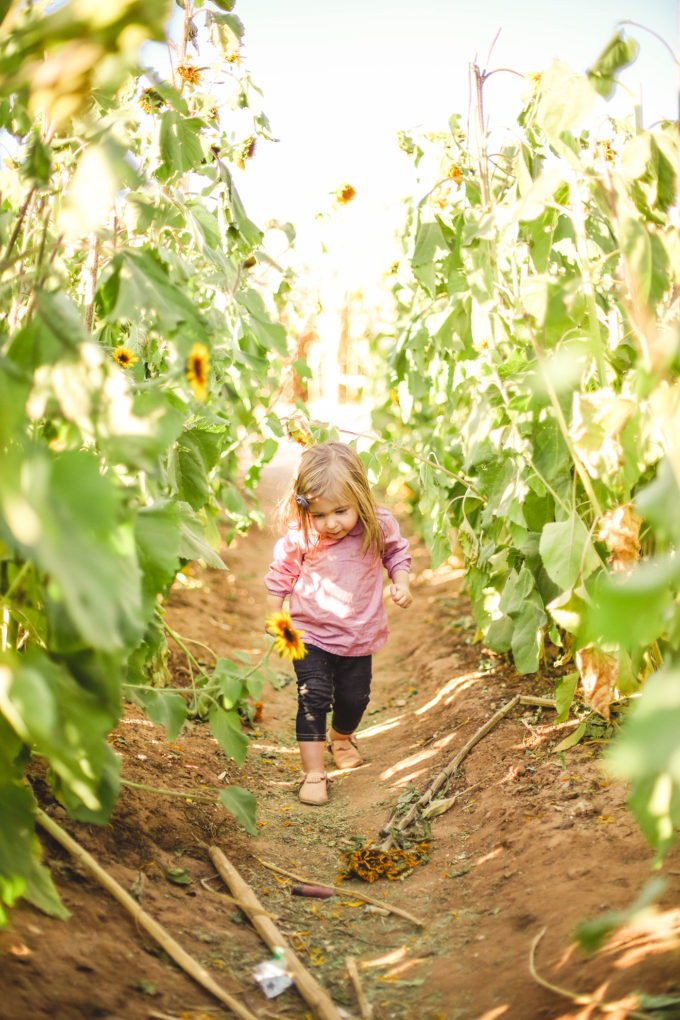 Until next year, Apple Annie's!
If you need me, I'll be dipping all the apples and licking all the caramel.