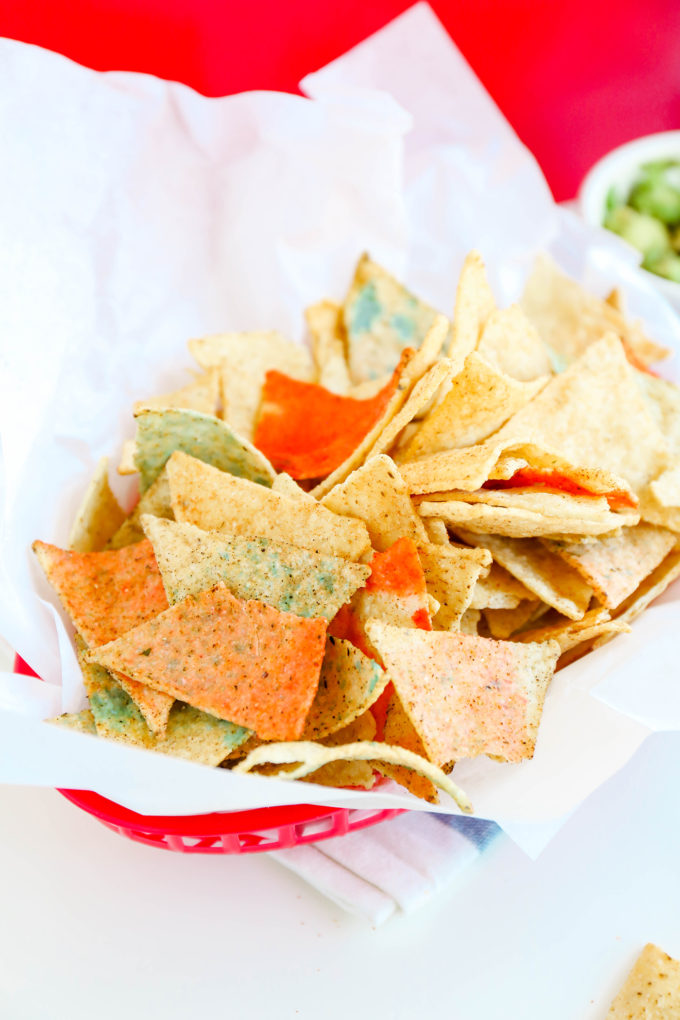 GUYS! We are nearing the Fourth. The 4th of July! It's one of my all-time favorite holidays. It's just a good old fashioned American holiday. It is THE old fashioned American holiday! Every summer, no matter where we are, we throw a little shindig to celebrate. Whether we are with family or friends, this gives me an excuse to whip out the obscenely colorful decorations. (In the past, there have been giant colorful lobsters all over tablecloths, napkins, hanging in the air, you get the picture…) I like to add the ol' red, white, and blue to anything I can (like this iPhone wallpaper download or these iron-on pouches for those pop-its!) and that's exactly what we're doing today! If you don't have time (or the desire!) to decorate or do anything else, just make these edible patriotic chips and you'll be set for the day. I swear. Red, white, and blue chips are THE WAY this summer!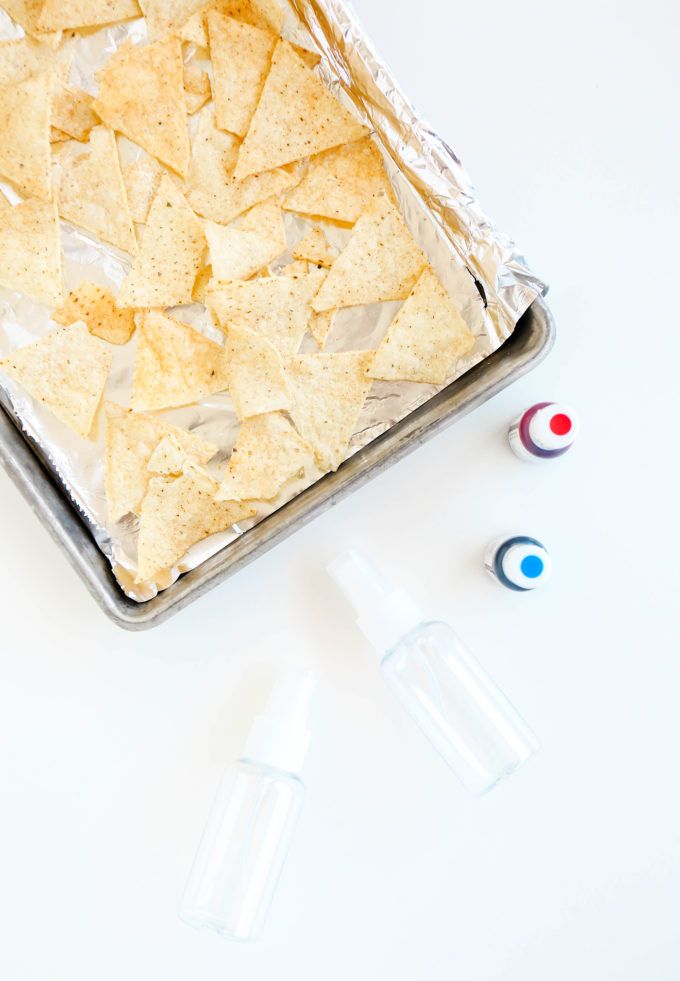 Supplies needed for Edible Patriotic Chips
tortilla chips (store-bought for simplicity, y'all)

miniature spray bottles filled with water
red food coloring
blue food coloring
oven
foil-lined baking sheet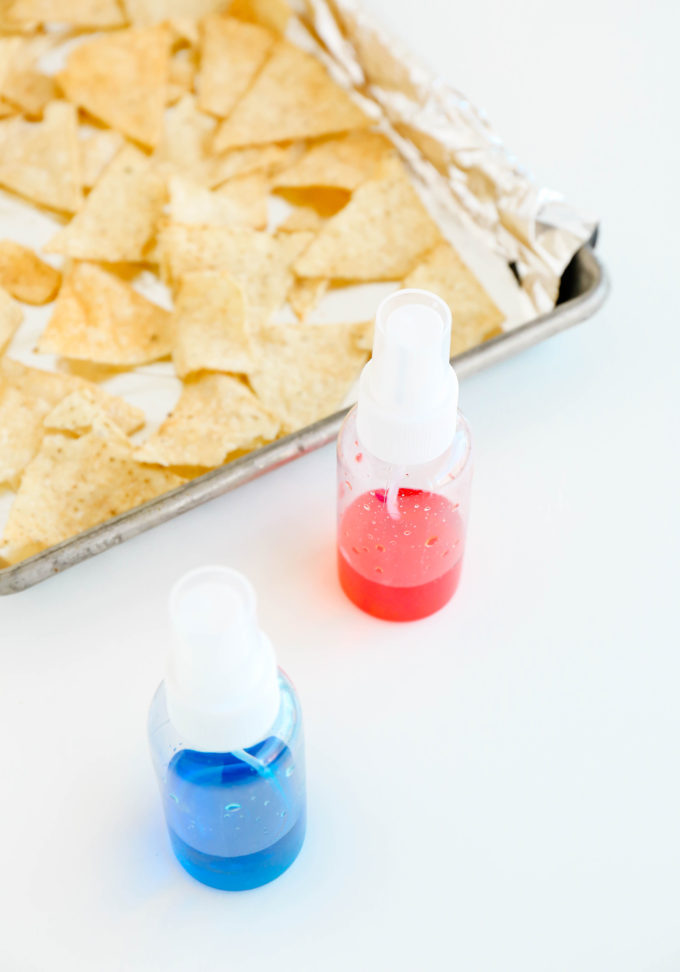 Step 1: Spread the tortilla chips out on the baking sheet.
Step 2. Fill those bottles with water and add a little food coloring to each bottle.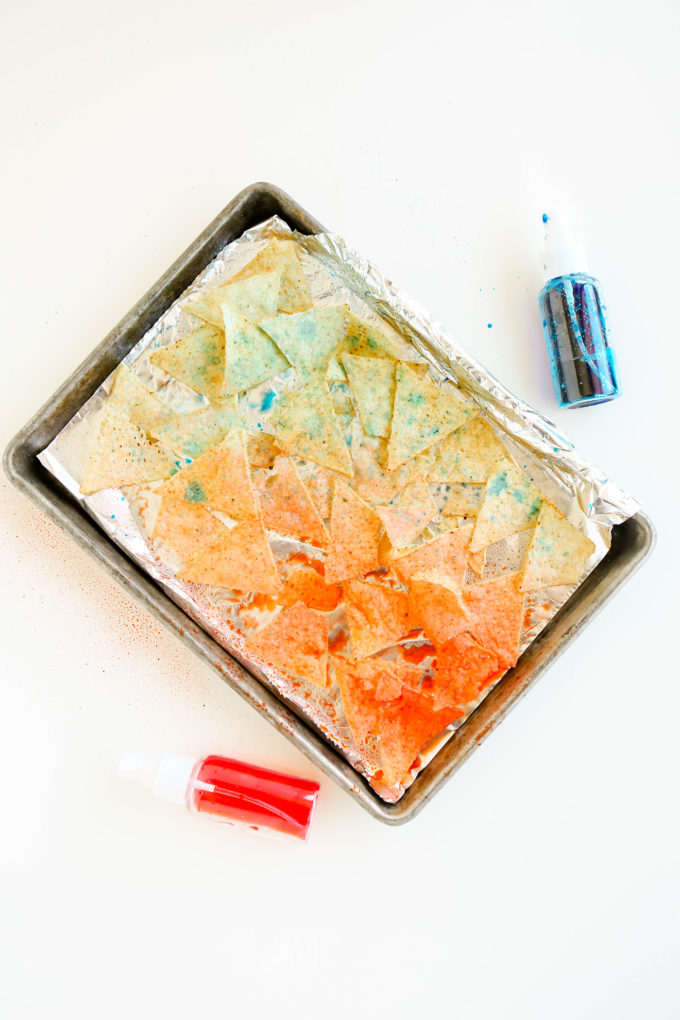 Step 3. Spritz the chips with color! Red on one side and blue on the other!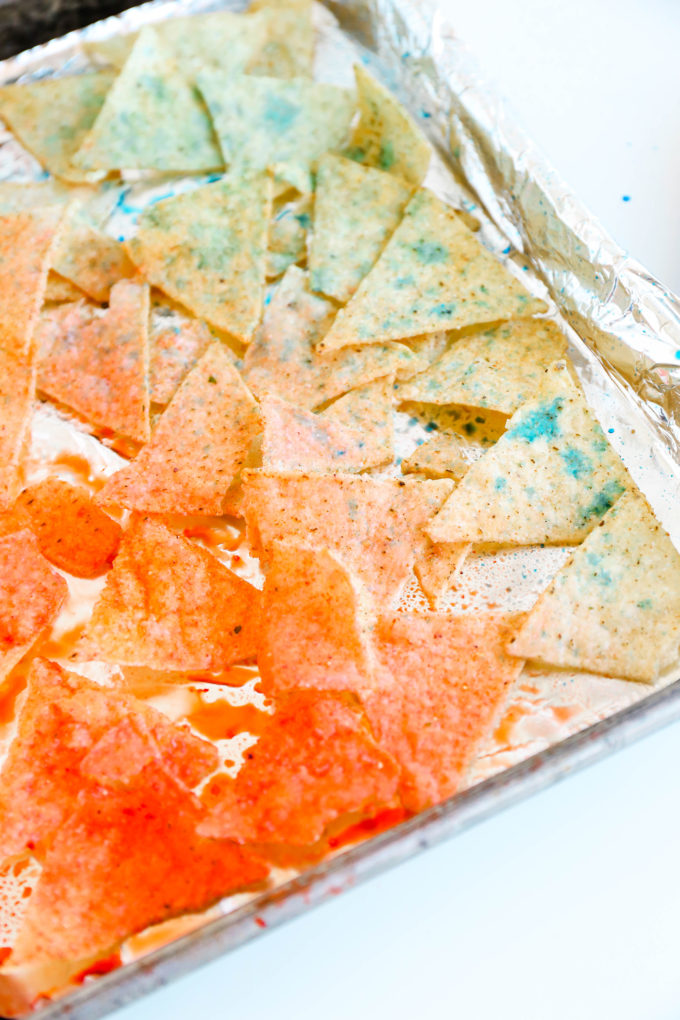 Step 4. Preheat the oven to 400 degrees Fahrenheit and then bake these chips for 7 minutes to allow them to harden back up with the food coloring.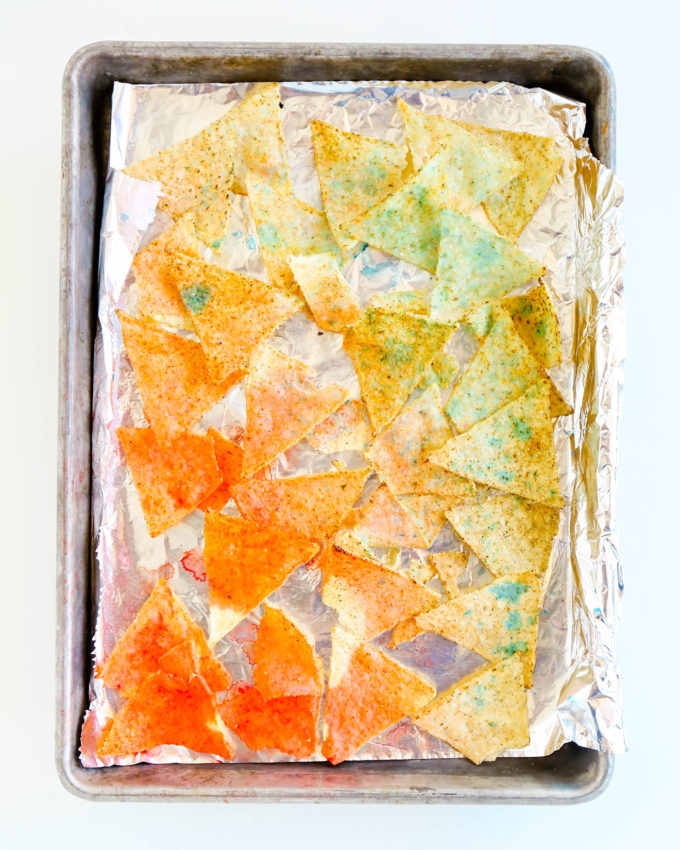 Step 5. Remove from the oven and let them cool for a minute! And voilà!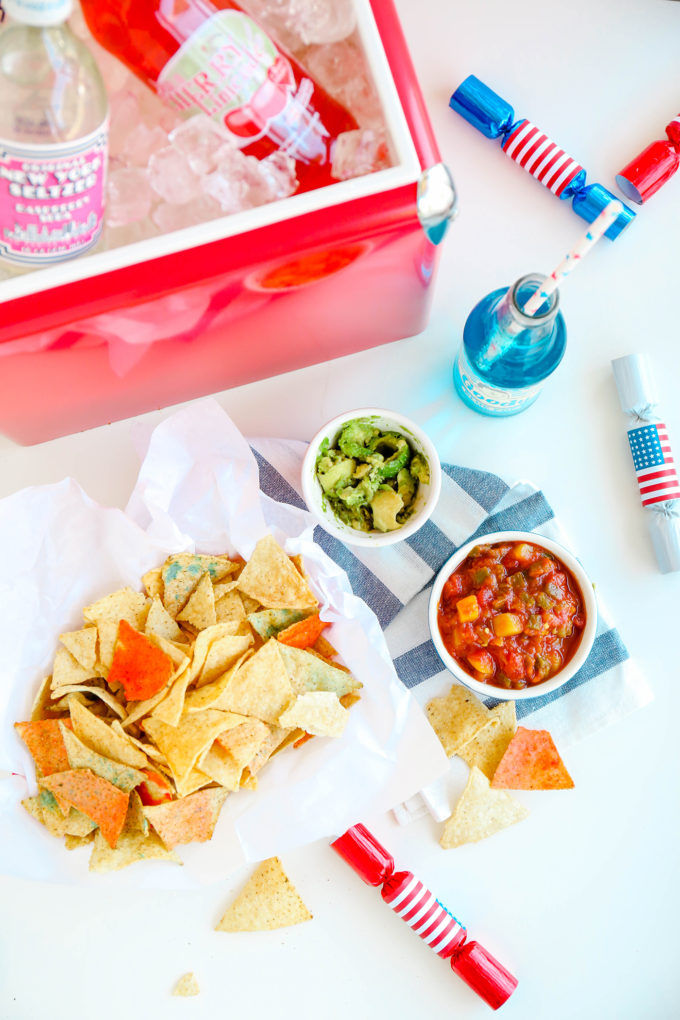 Serve them up warm or cool in a lined basket with all your favorite 4th of July goodies!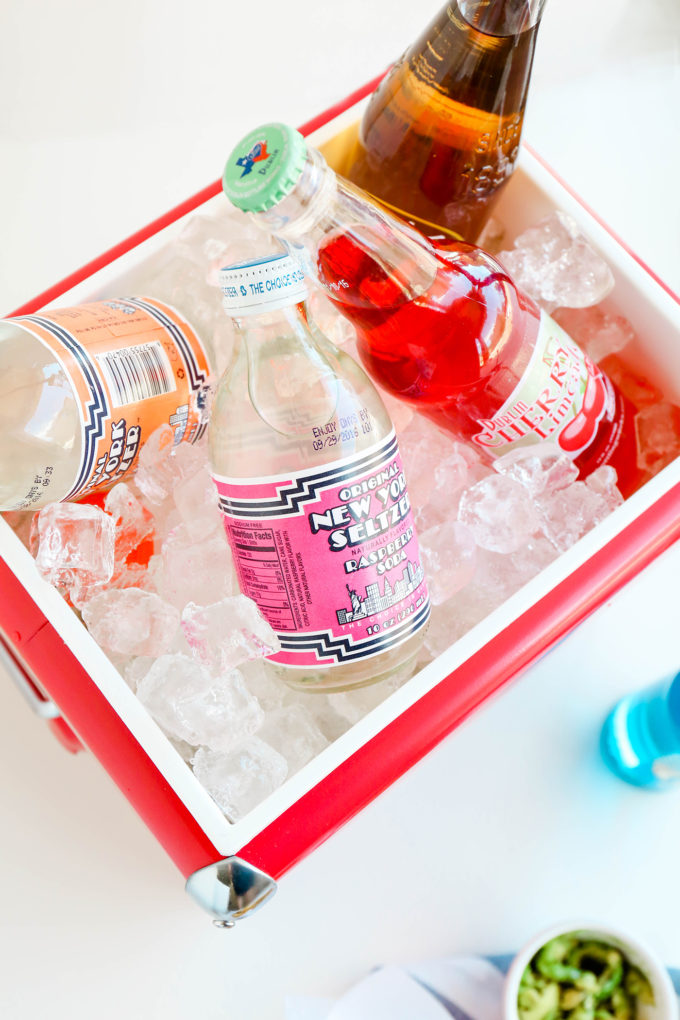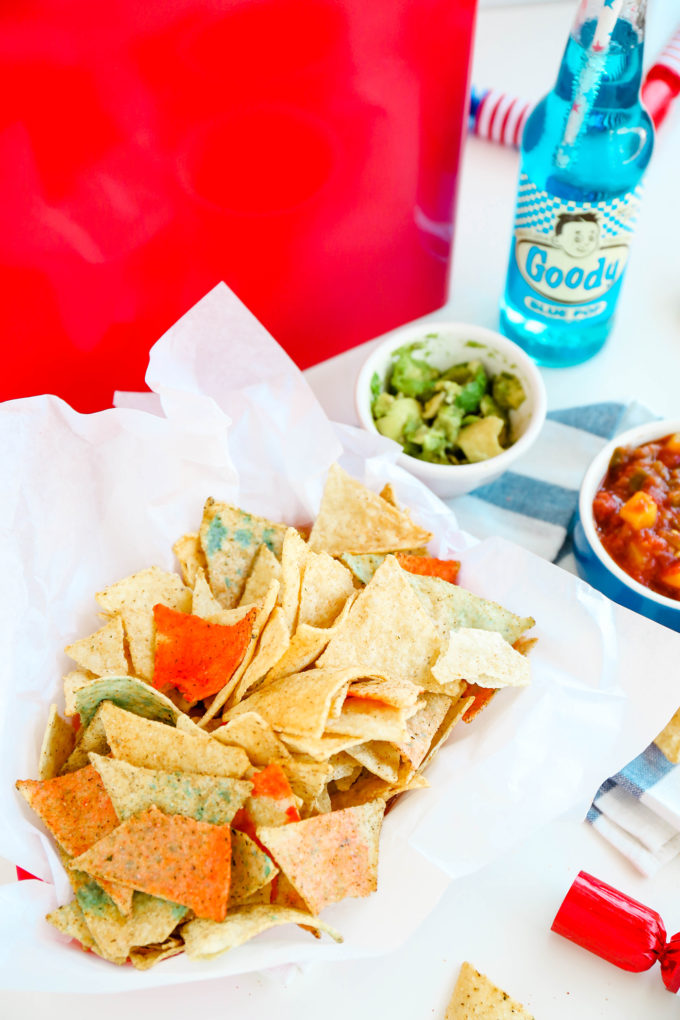 I mean, honestly. Who doesn't love the RWB?! Give me firecrackers and bottled sodas any day.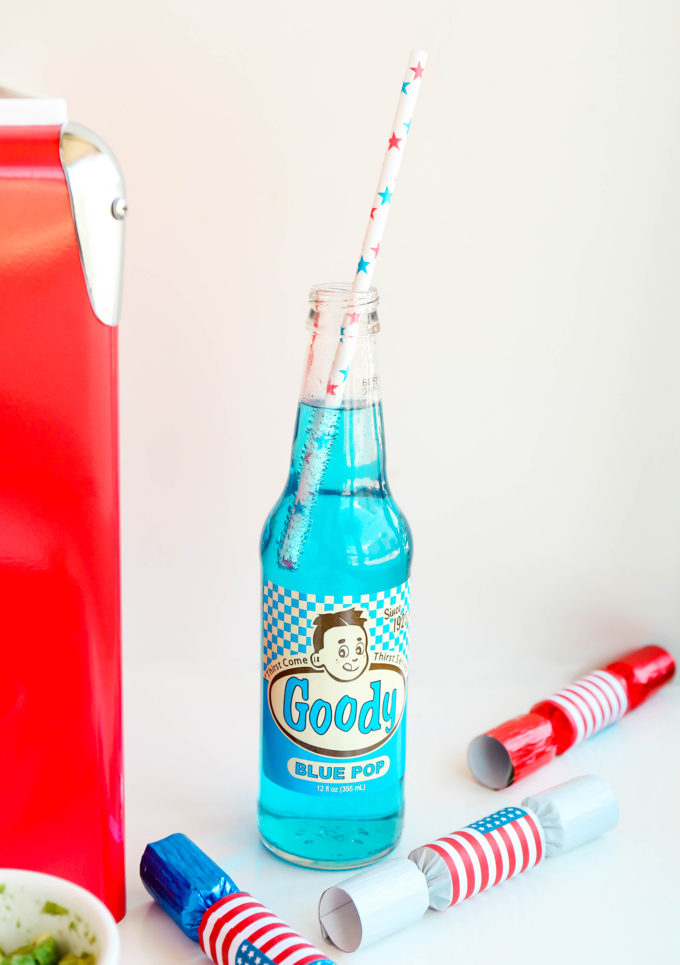 Break out those patriotic straws!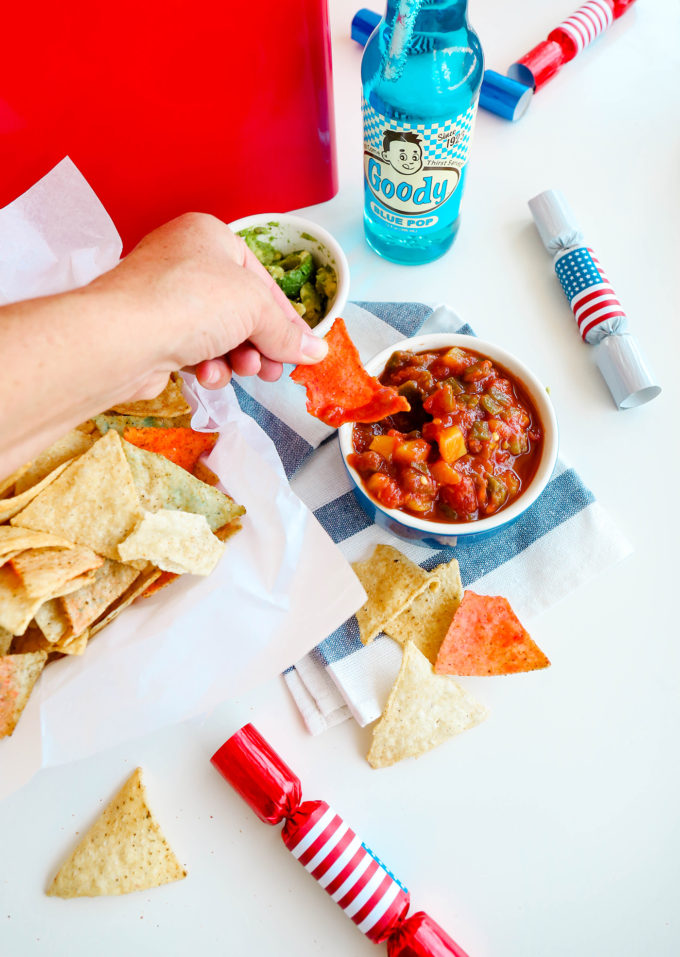 The food coloring leaves zero flavor behind on the chips so you can salt and season them to your heart's desire. They're super tasty when served with guacamole and that homemade salsa you bring to all the barbecues! Me? My salsa is store-bought. Because I spend my time dyeing my chips. And if you're thinking, "WHO DOES THIS?! Who makes red, white, and blue chips?!" Me. I do this. I'm a bit extra when it comes to summer holidays all about 'Merica.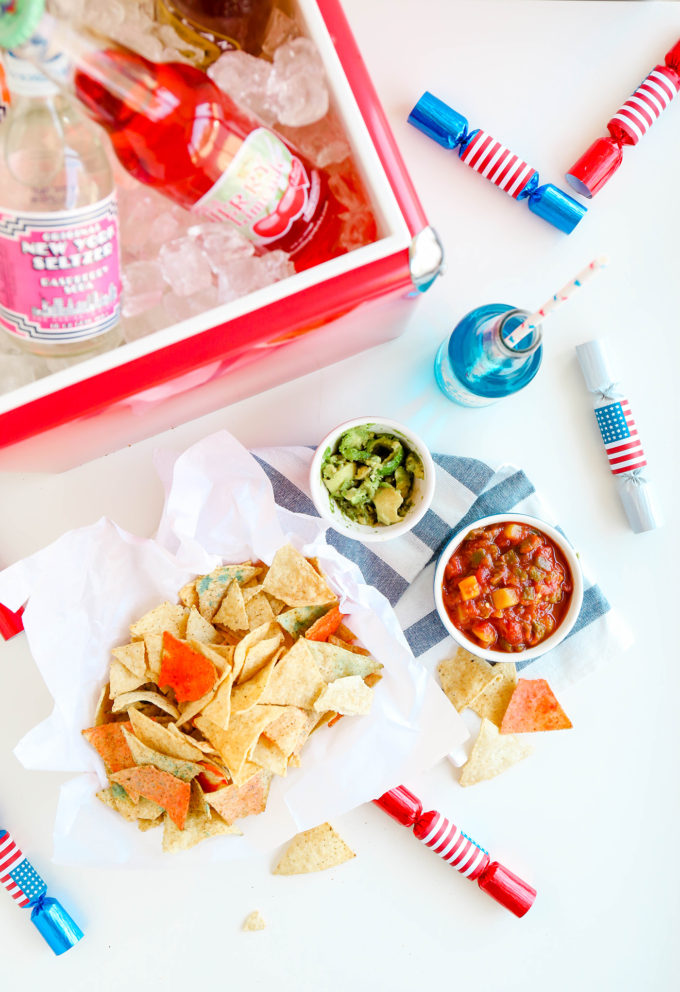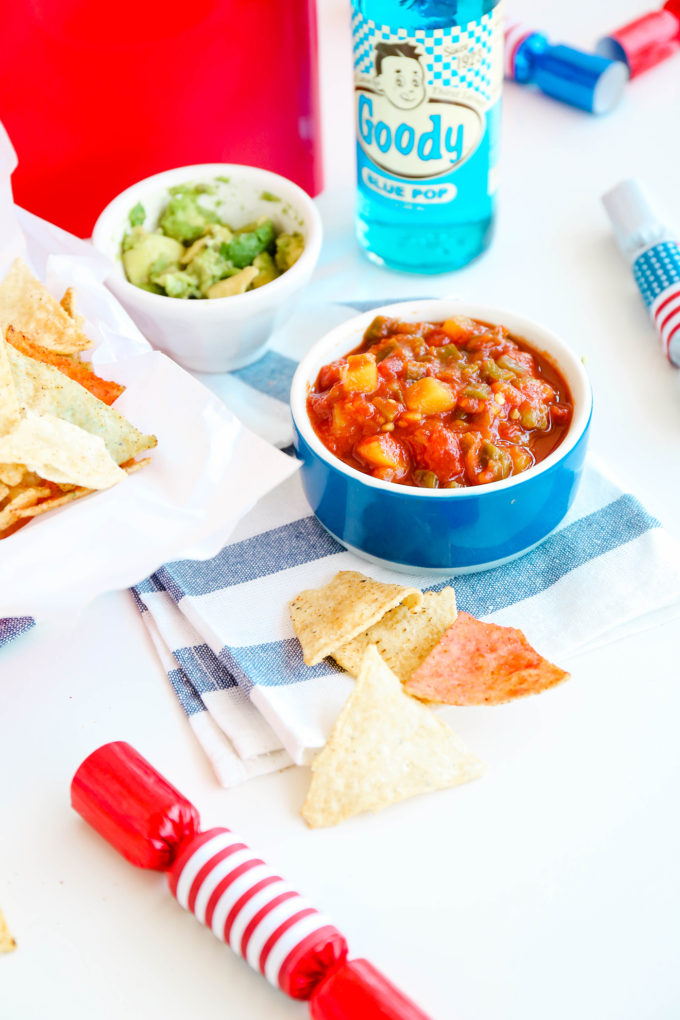 This technique would work for all sorts of holidays! Black and orange chips for halloween! Pink or blue chips for a baby shower! Red chips and roses for your viewing parties of The Bachelorette! (Who watched last night??? Is anyone as bored with this season as I am?)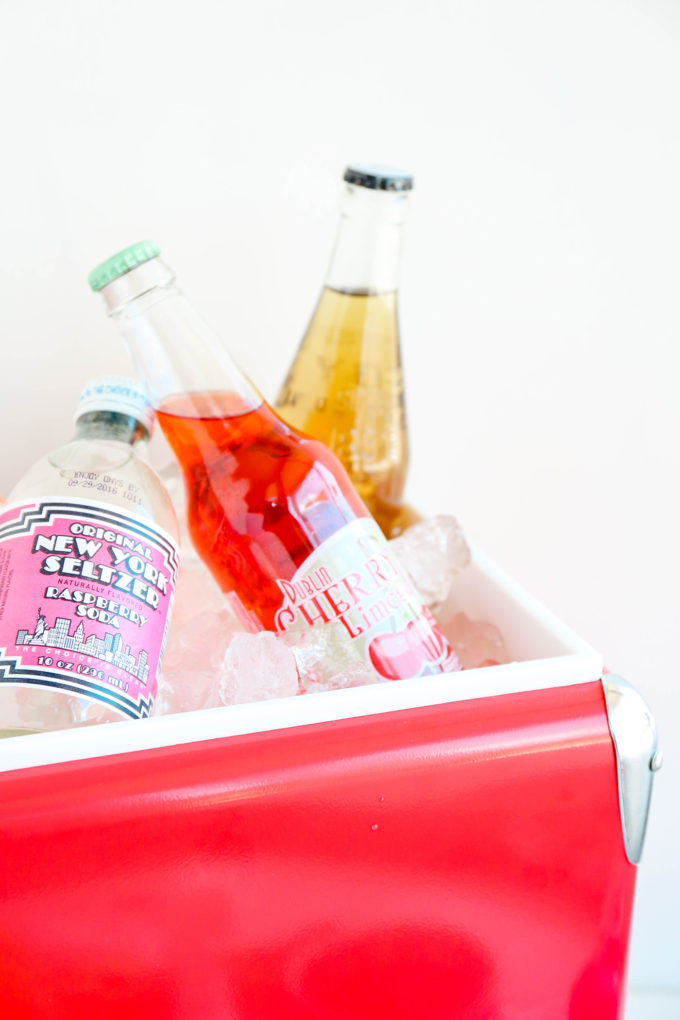 I may be diabetic, but I will take all the insulin so I can enjoy old fashioned sodas every year on the 4th of July. You just can't not have a bottle in your hand when you're lighting sparklers and watching fireworks! It's impossible!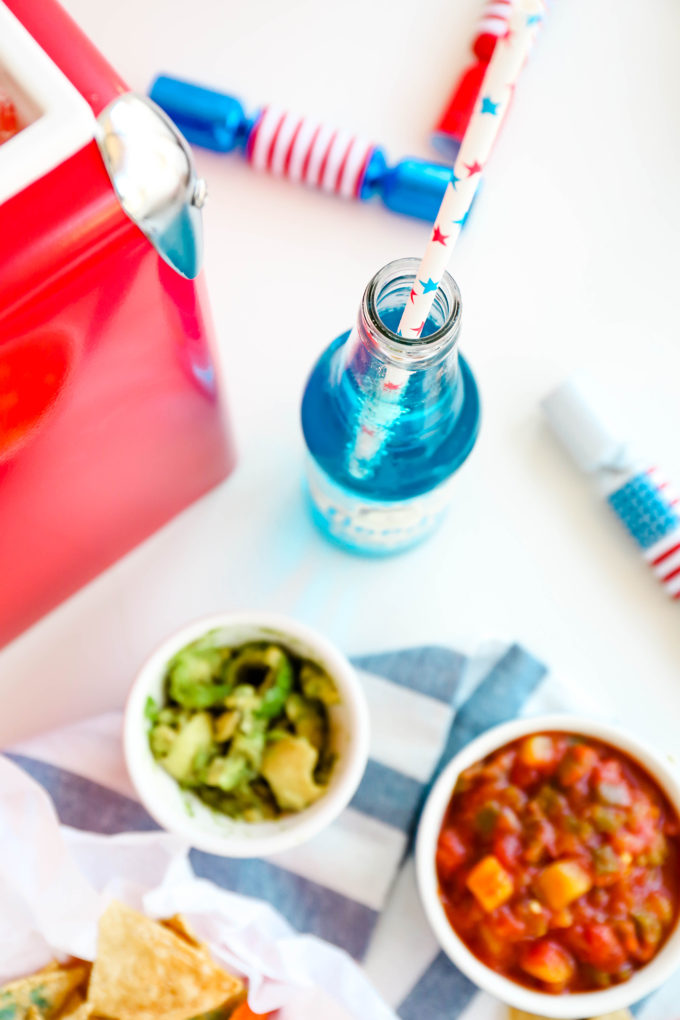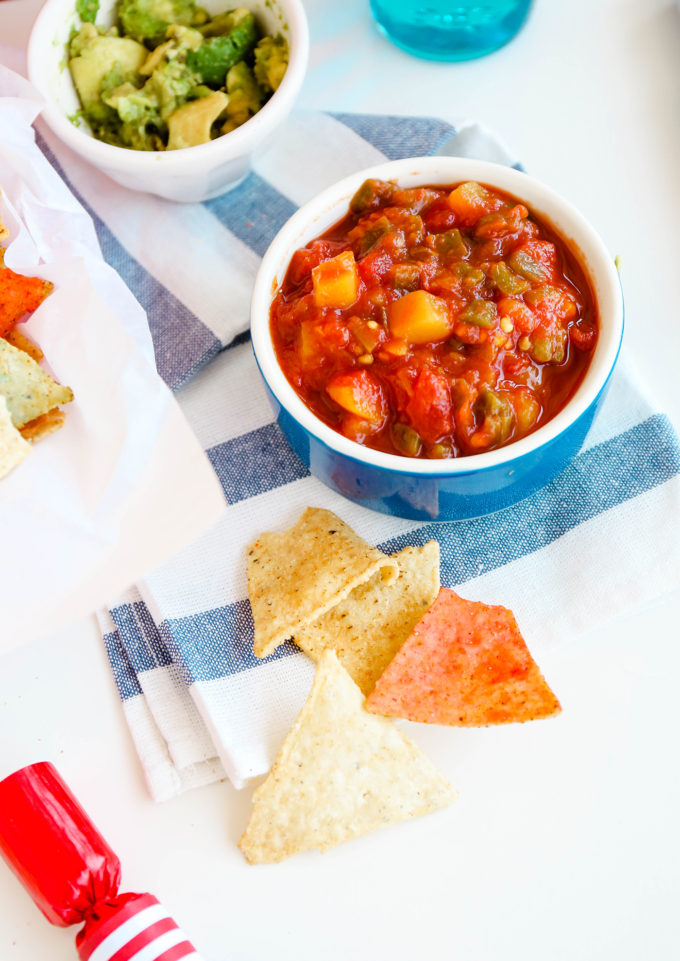 These edible patriotic chips will definitely up the class-factor at your shindigs next week, so do it! The reds are more saturated as I added more food coloring to that bottle and spritzed the heck outta those chips! It's the easiest little update and your friends will dye (get it?! DYE?!) at your awesomeness and patriotism! 'Murica!
Check out some of my other fave fourth ideas right here!
styling & photography \\ Lexy Ward