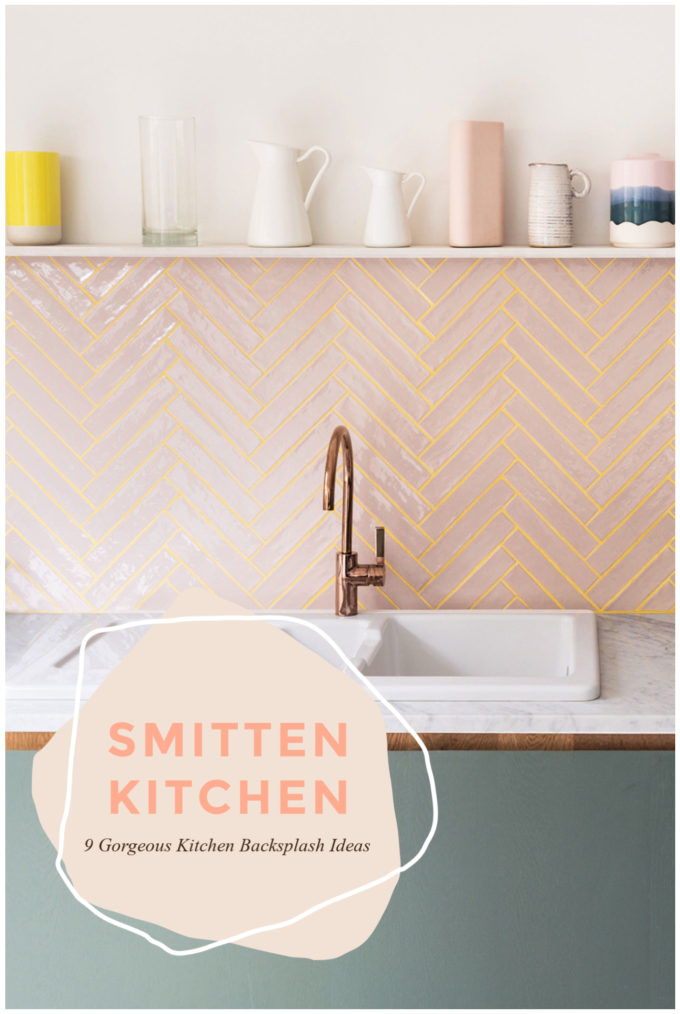 One of the projects I'm hoping to tackle this year is the kitchen. If I'm being honest, it probably won't start until December 31st, but that's okay! I can now appreciate the time I am being given to design our own dream kitchen to cook (and forever clean!) and hangout in. While I'm sitting here scheming up designs, I thought I'd share a few gorgeous kitchen backsplash ideas that I just can't get over. There is so much good stuff to be found on the web, and this is just the tip of the iceberg, my friends!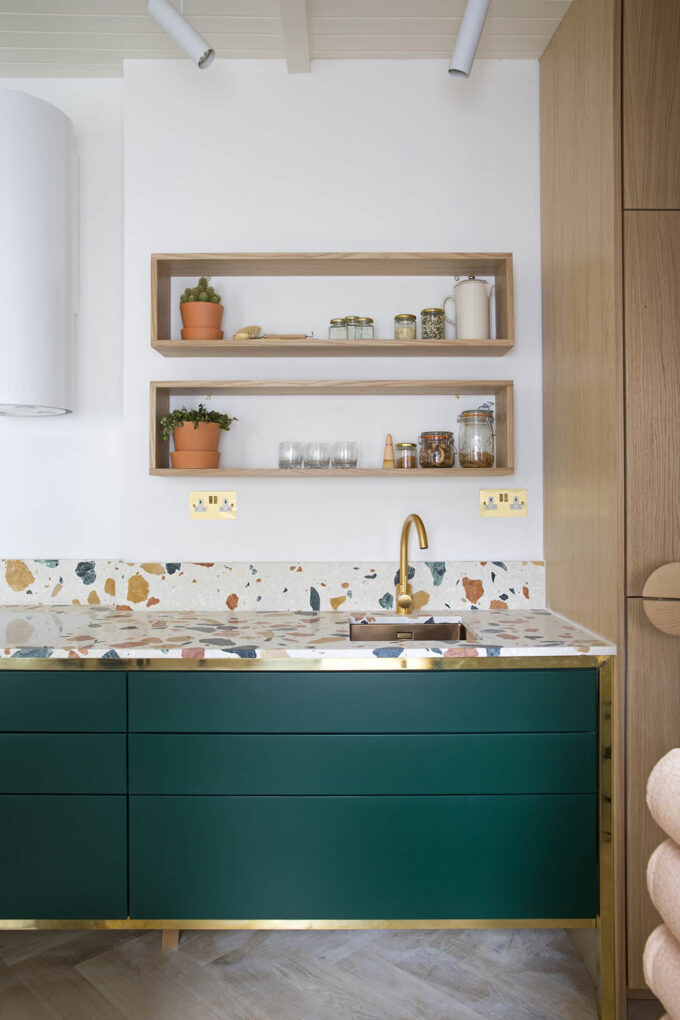 1 \\ I love the boldness that comes with this Marmoreal Terrazzo tile. It is the countertop, but raises slightly up the wall and looks gorgeous with some green cabinets and gold hardware! via Dzek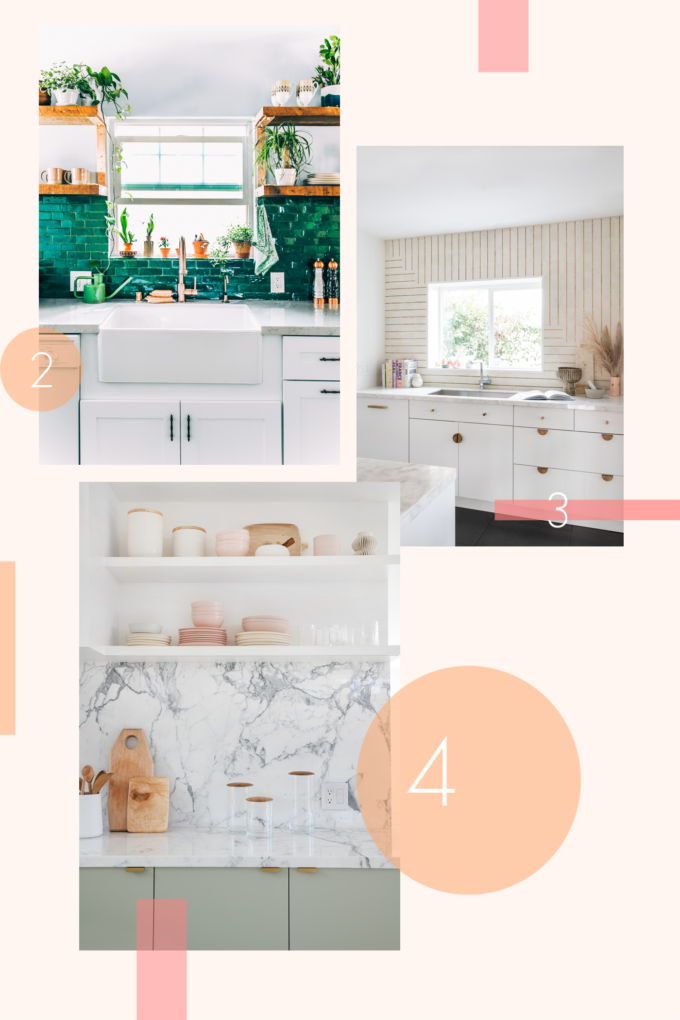 2 \\ Justina Blakeney's botanical spin has me giving my current kitchen the stank eye. I want the green! I want the plants! And you should see her tile floor! via Jungalow
3 \\ Bri Emery of DesignLoveFest has the kitchen of my dreams and it has everything to do with this unique backsplash. The alternating direction of the tile to create these gorgeous lines is an idea I'm keeping in my back pocket for when the day our kitchen renovation begins. via DesignLoveFest
4 \\ Marble isn't new to the kitchen game, but these giant slabs make such a statement. I love the continued vein throughout. via Sarah Sherman Samuel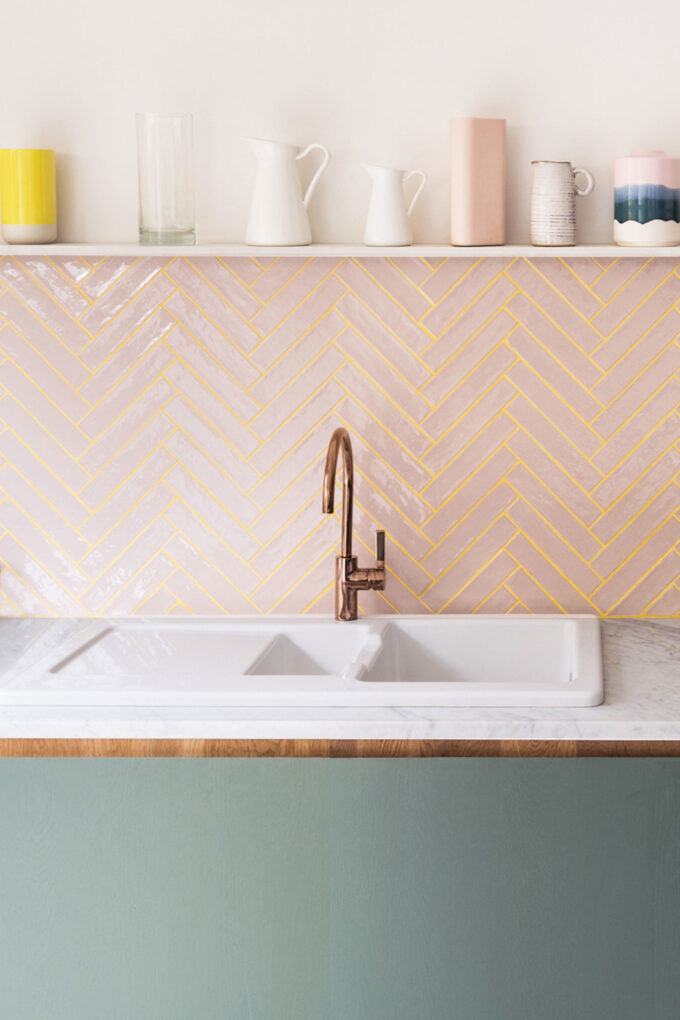 5 \\ Is there anything better than a uniquely-colored grout? (Is that a funny sentence?) This happy backsplash is so fun and so is the rest of the charming London home! via Architectural Digest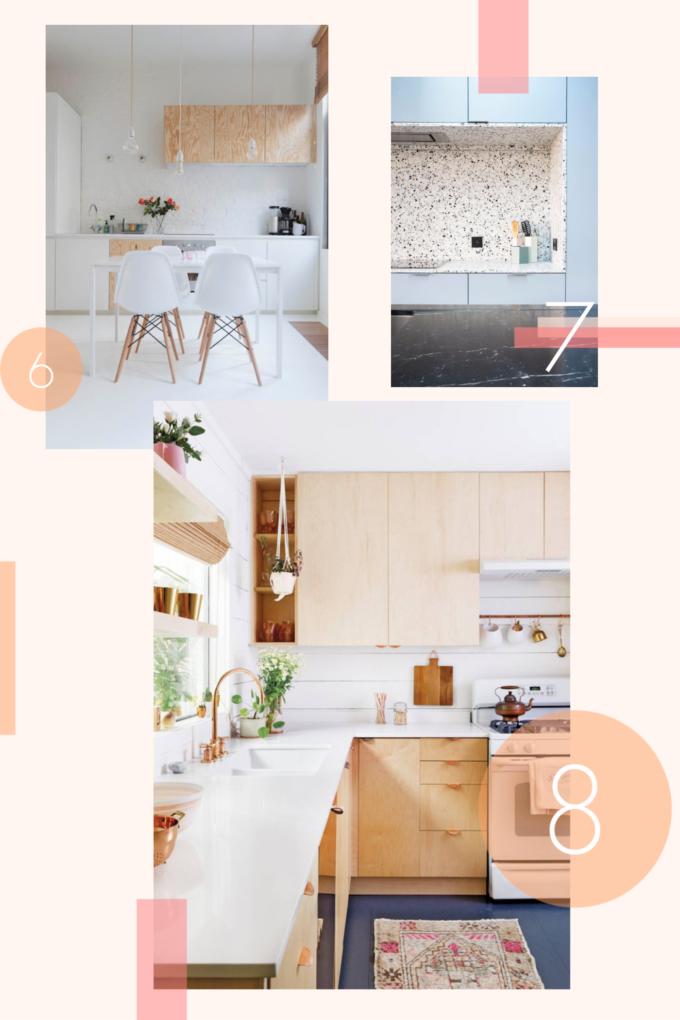 6 \\ This is sort of sans backsplash because the entire back wall is made from stone. We have a similar stone throughout our house, and I love the idea of adding it to the kitchen somehow! Also, those plywood cabinets, mmmkay?? via Komaan Architecture
7 \\ "One more for the cheap seats in the back!" Please tell me you recognized that quote from SATC. I will crush on terrazzo for all of my days. via Naturali Stone
8 \\ Claire Zinnecker! I love everything about this lady and her style is one I've admired for years. Her shiplap backsplash in the kitchen is a unique take on the trend! I've always been on the fence with shiplap, but this works! via Domino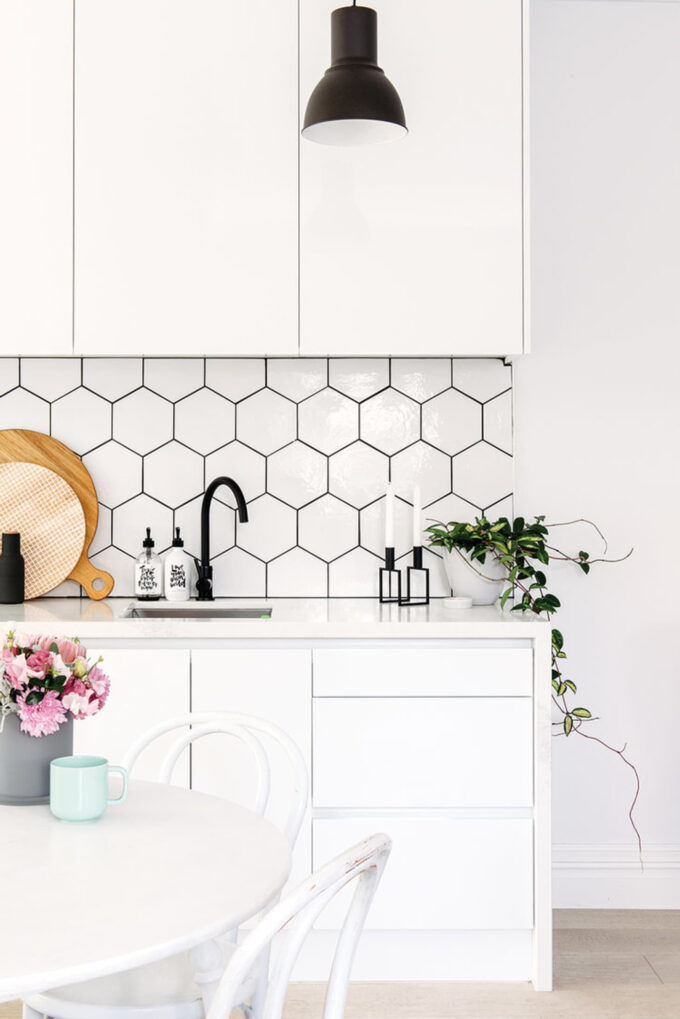 9 \\ Ever since we made our faux fireplace years ago, I've had a special place in my heart for dark grout. And it looks great with these giant hex tiles! via Adore Home
So I'll just hang out in my current kitchen crushing on all the kitchen backsplash ideas out there. So many beauties. And maybe I'll make up my mind and figure out which direction I want to go (hint: lots!). For now, keep up with my favorite interior designs by following along on Pinterest!