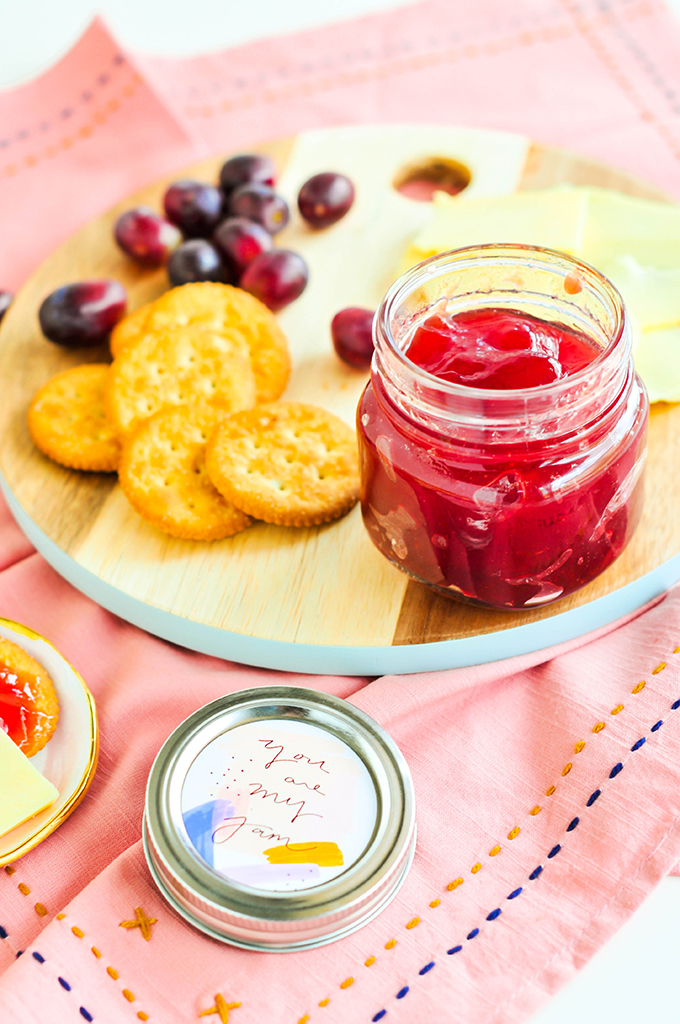 We're channeling our inner Martha today. Don't you ever just want to be that friend? That neighbor? The one who gives ridiculously tasty homemade treats with ridiculously cute labels? It's easier than you think. And these painterly printable jam labels are going to make you want to get up and make some jam! Or bread! Or at the very least, go to the store, buy some jam, and repackage it into cute mini jars… Your secret's safe with me!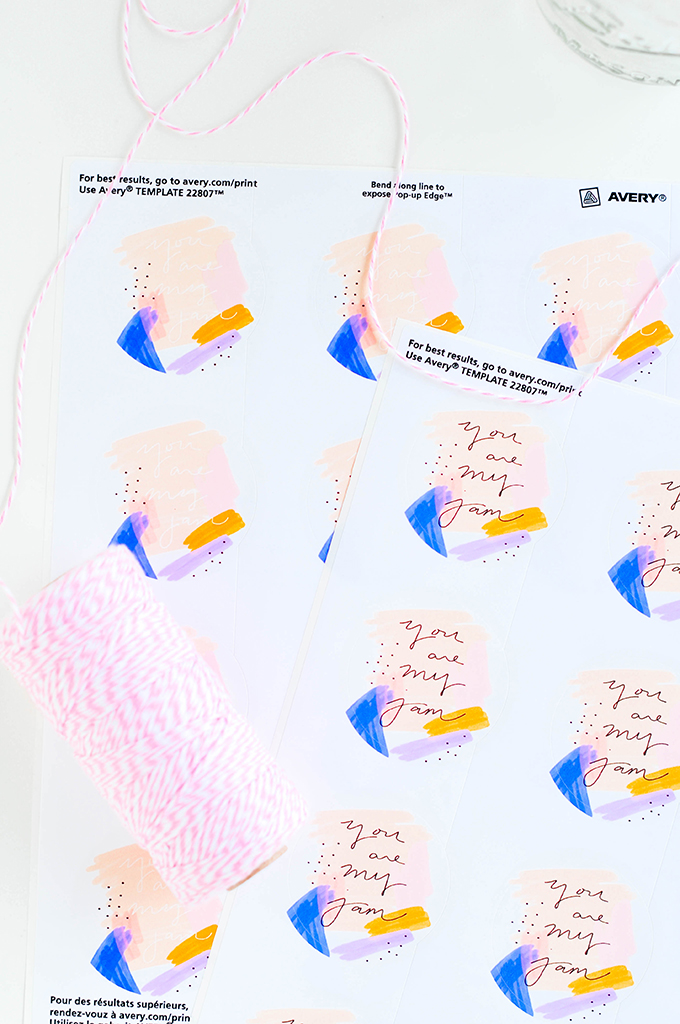 Snag your own painterly printable jam labels
mason jars filled with your favorite flavor of jam

painterly labels download (file at the bottom of this post!)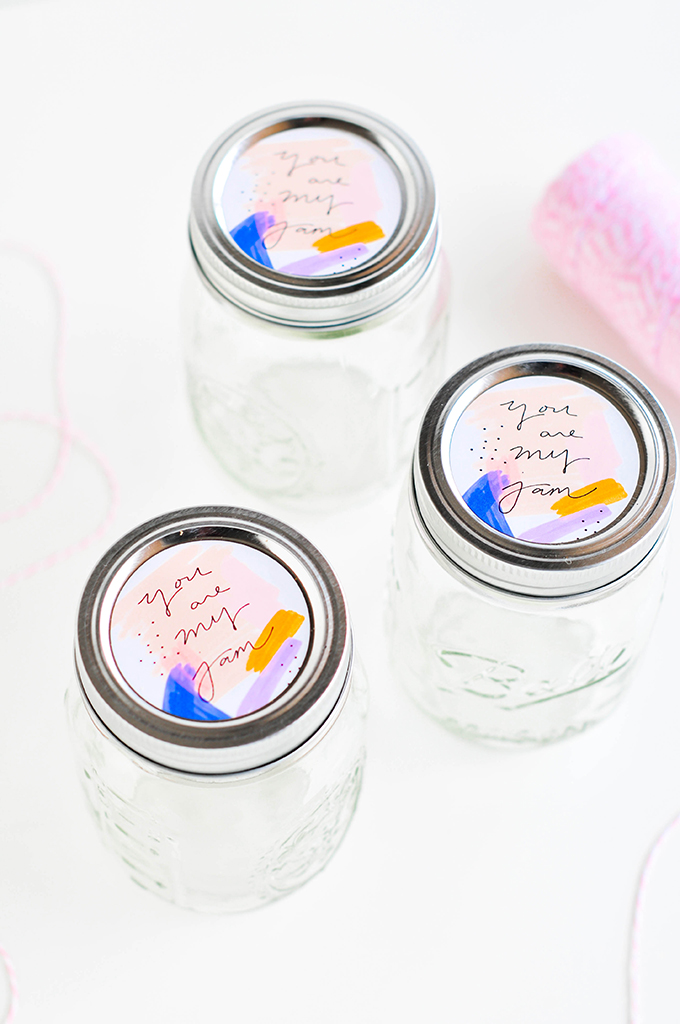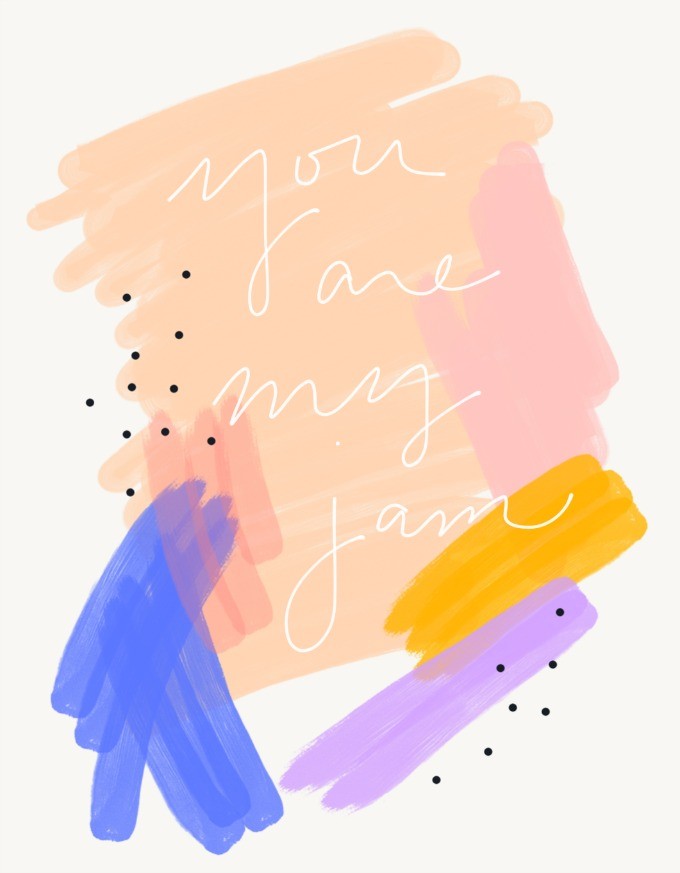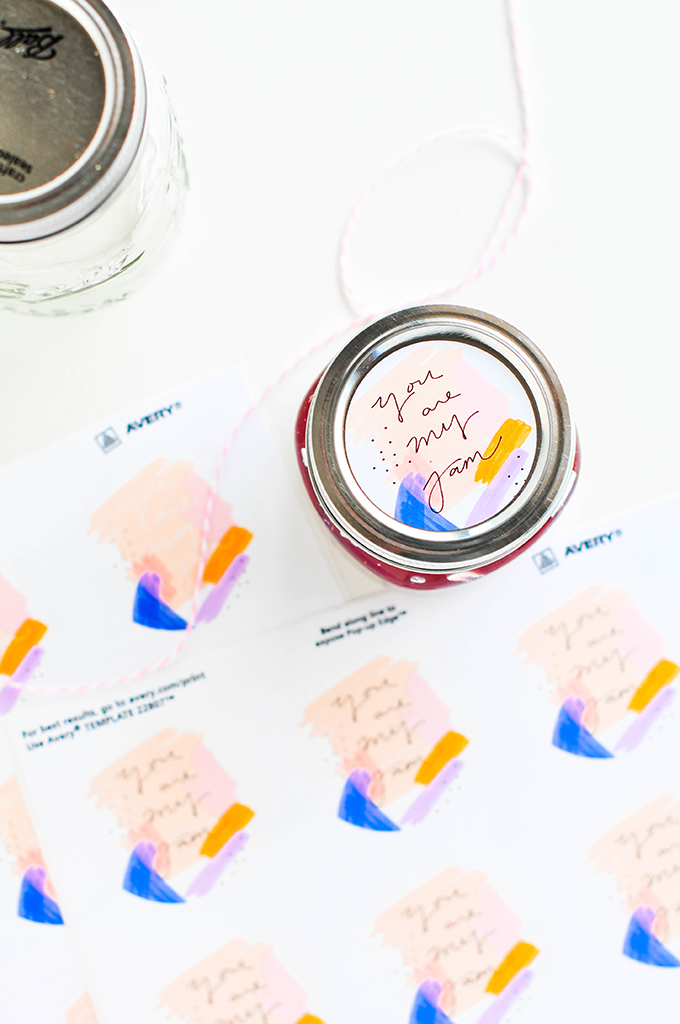 These labels fit perfectly on top of a normal size mason jar lid. And they're the perfect way to show your pals you really love 'em.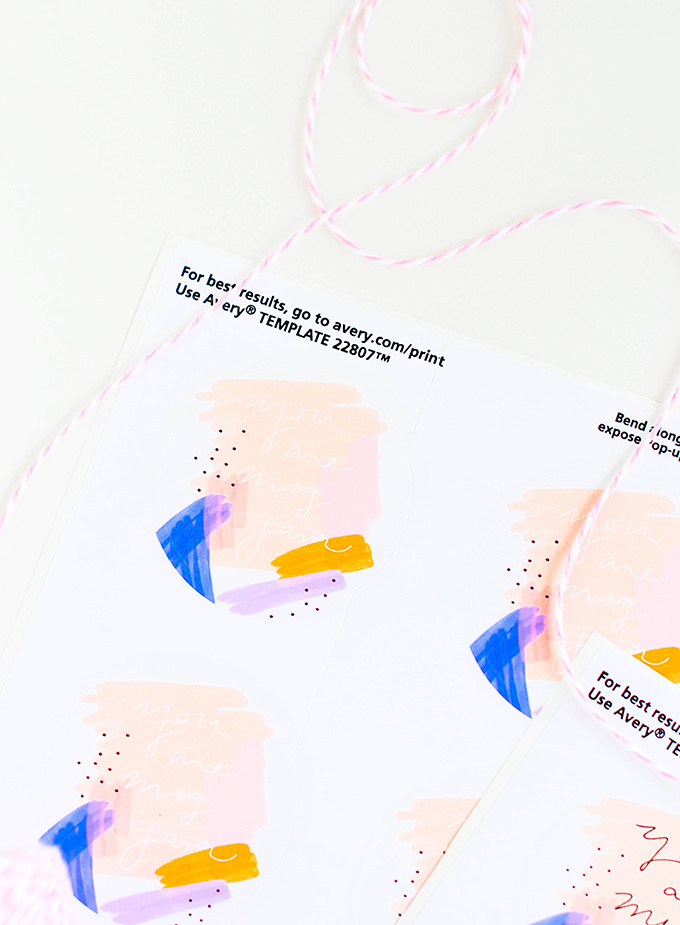 There are two versions of the label – a white and black! I'm partial to the white, though it shows up really faint in these photos!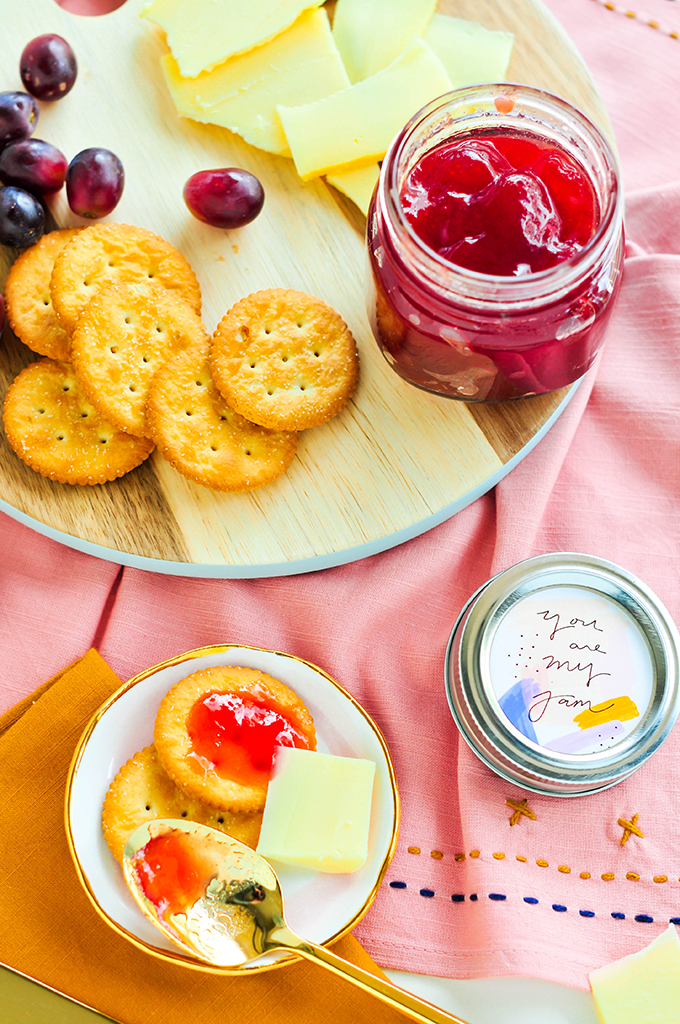 Give an assortment of jams alone or in a basket with other goodies and deliver to someone in need of a good charcuterie. Oh, people like that are out there. (raising my hand!)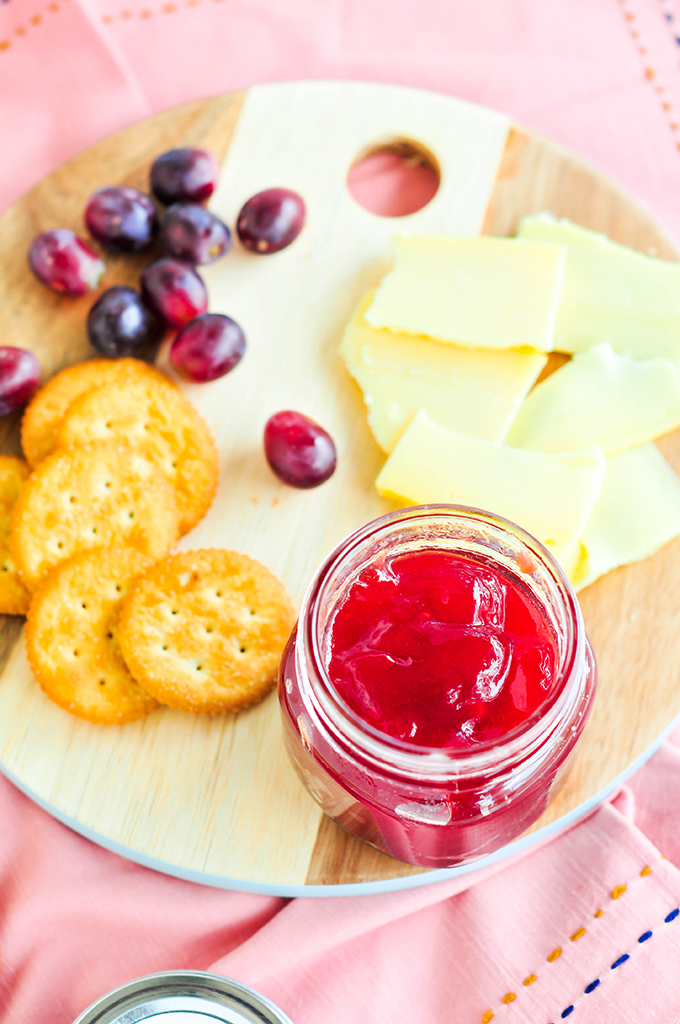 You should probably know something about me and that is the fact that I'm a bit of a jam snob. It has to be homemade. And I'm particular about the texture. My strawberry jam has to have almost no chunks of fruit. The jam used here is a super duper mashed grape with a few strawberries thrown into the mix. Pretty delish, if I do say so myself.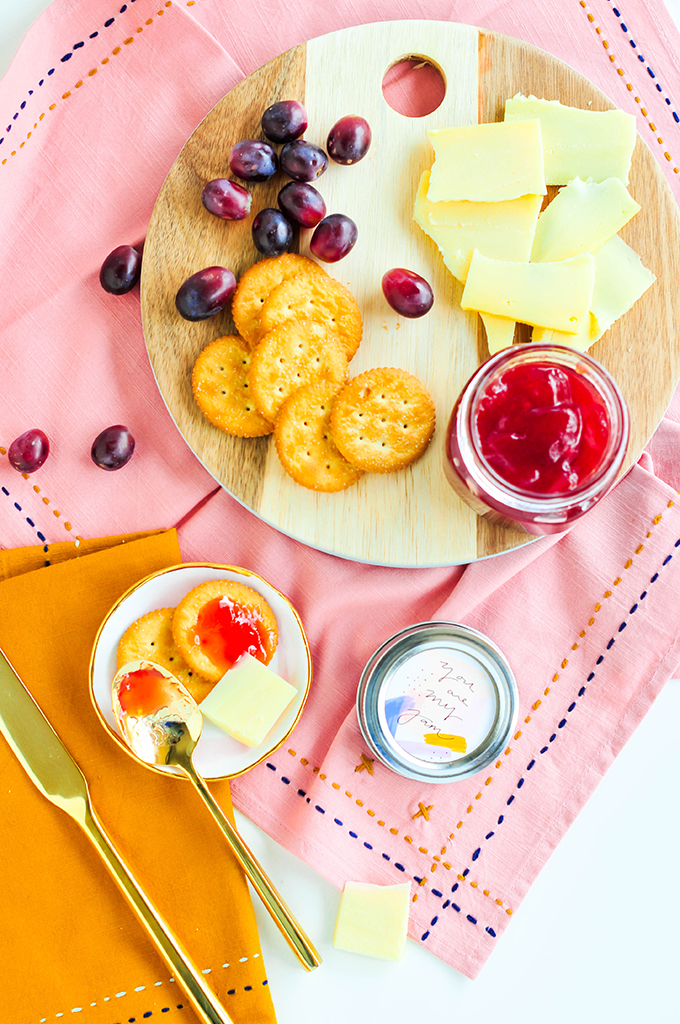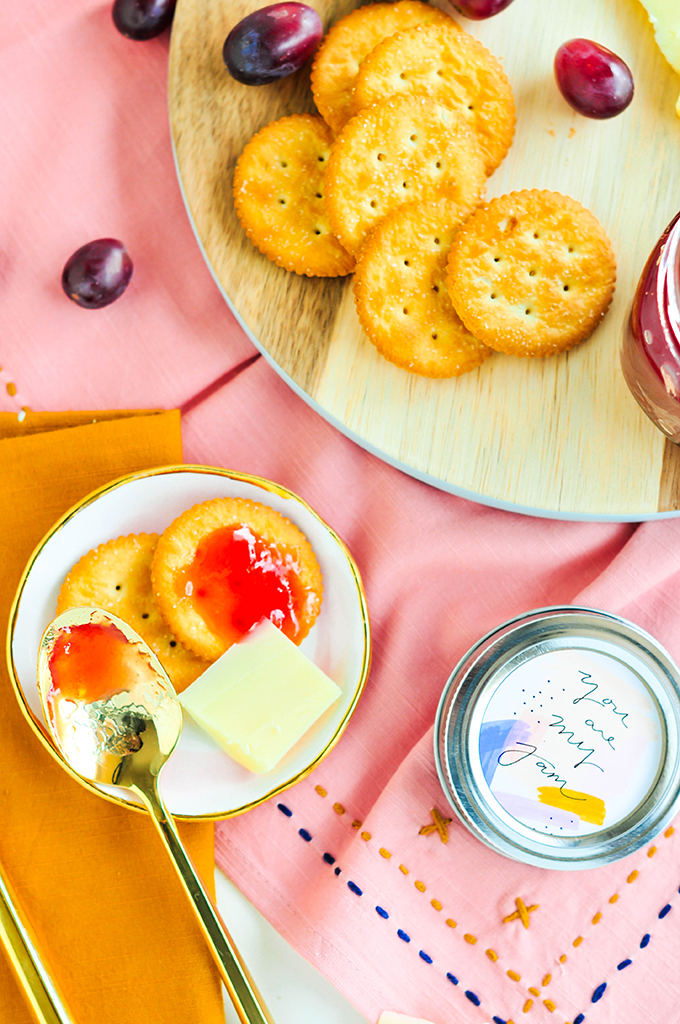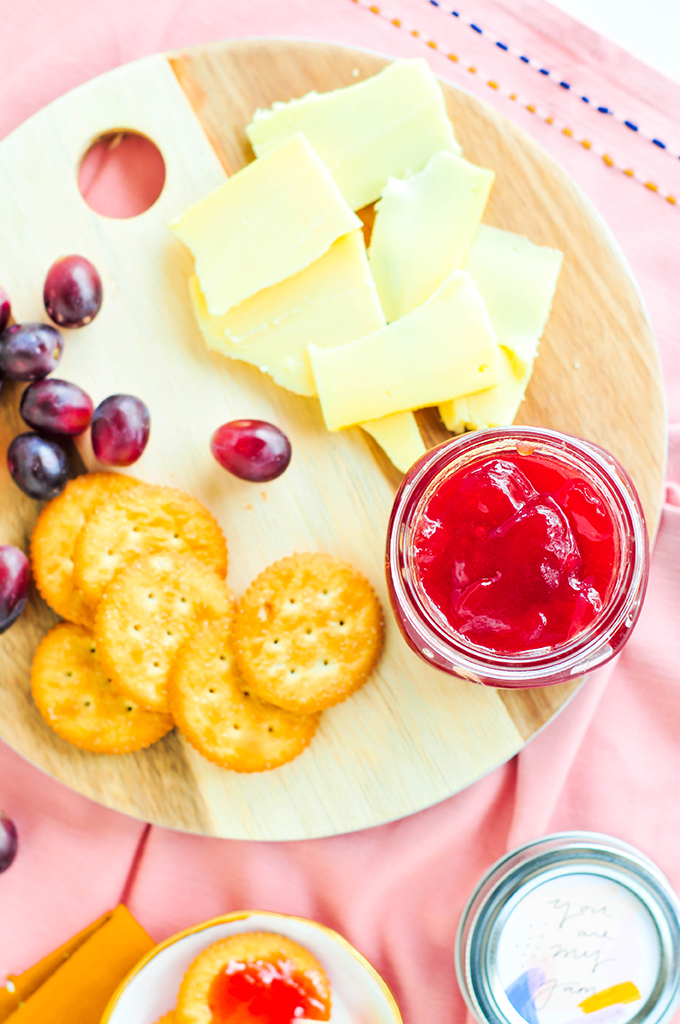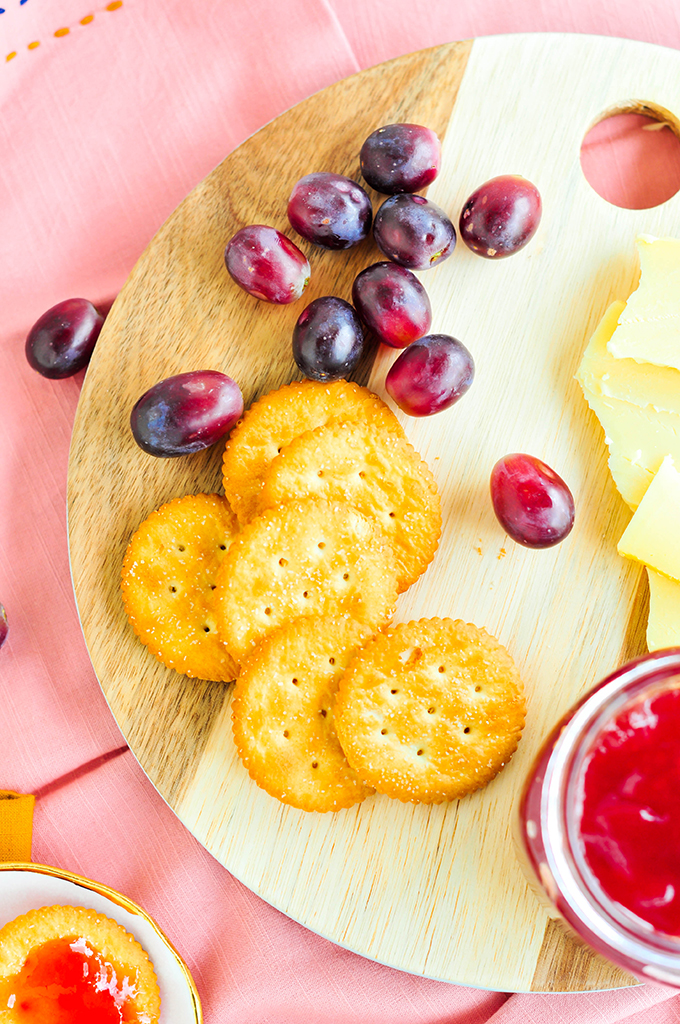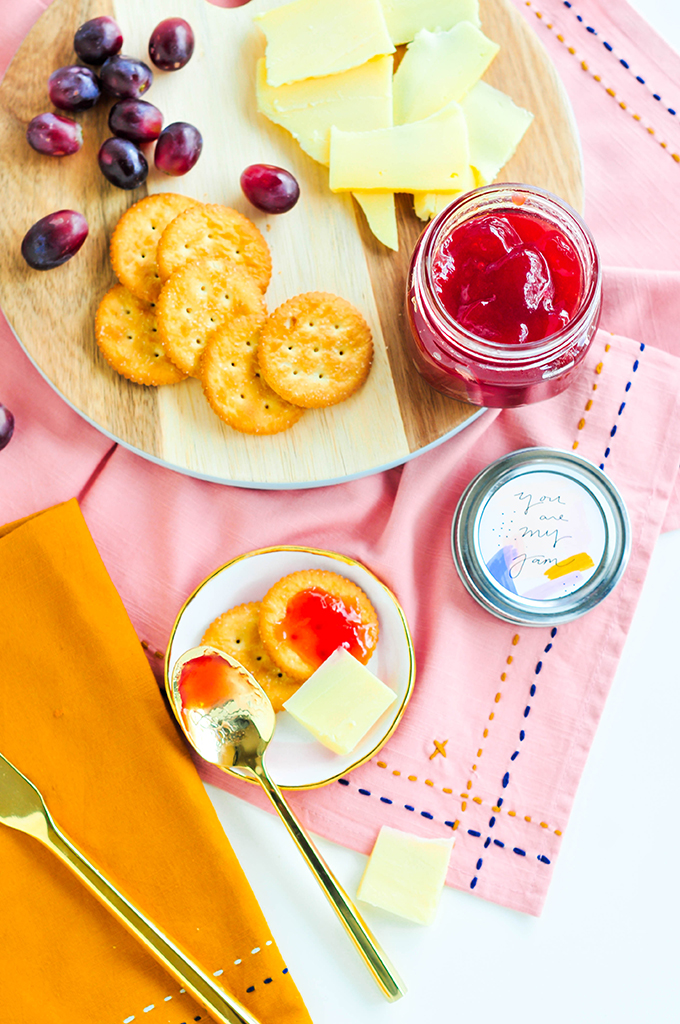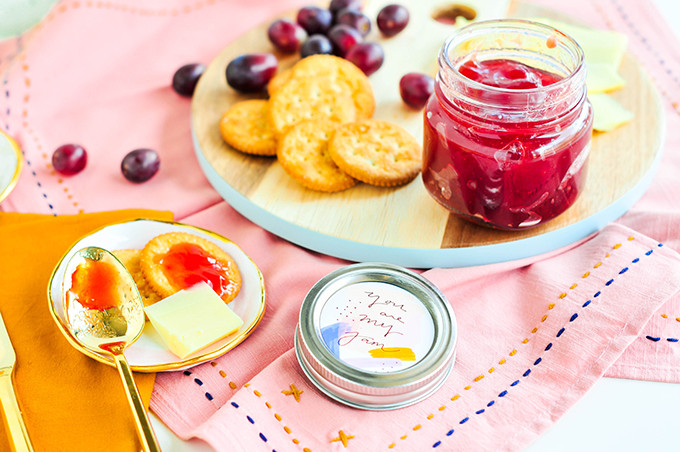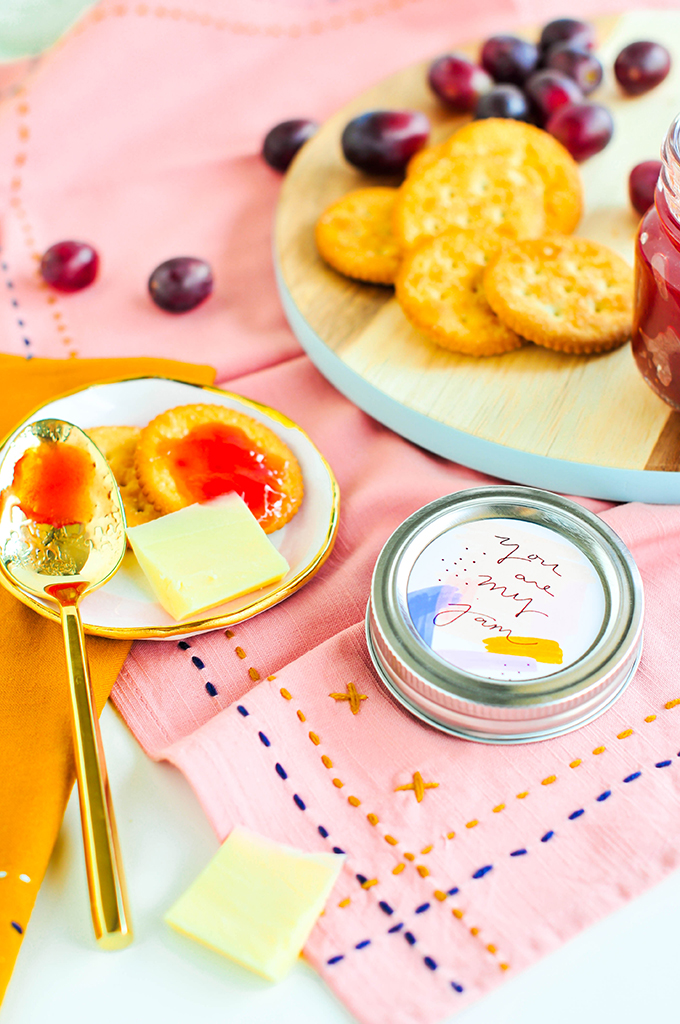 You're sure to be everyone's favorite friend when you pull up (in your car, bus, bike, scooter, or segway) with a jar of jam!
To print out, simply click the link below. Download the design and save it to your computer. Then go to www.avery.com/open to open the file using Avery Design & Print Online. **Because this is an Avery file, it may seem like the file is broken or didn't work, but it will open up if you go to www.avery.com/open to open the file using Avery Design & Print Online. Open everything up and then save and print on Avery Print-To-The-Edge Round Labels (22807)!
DOWNLOAD \\ Painterly Printable Jam Labels
Check out some of our past printable collaborations with Avery right here!
**This post is in partnership with Avery, a company that believes in bringing beautiful labels to the masses. Thank you for supporting the brands that help Proper create fun and inspiring content!
design, styling, & photography \\ Lexy Ward