In the heat of the summer, aside from the usual ice cream and other frozen treats I devour, I am hooked on the salad. I don't know. Maybe it's the diabetes and the fact that the doctors tell me that salads are my new BFF, but I'm really feelin' the salads these days! Pay no attention to the fact that I douse them in dressing. For reals. You could swim in the vinaigrette on my plates and my bowls. I don't mess around. But if you're feeling like a healthy lunch, dinner, or snack this weekend, I've rounded up six healthy summertime salads that will just change your life. Or change the way you view green foods! They sound too delicious that I may need to stop typing right now. Sweet and savory ahead! Pay attention!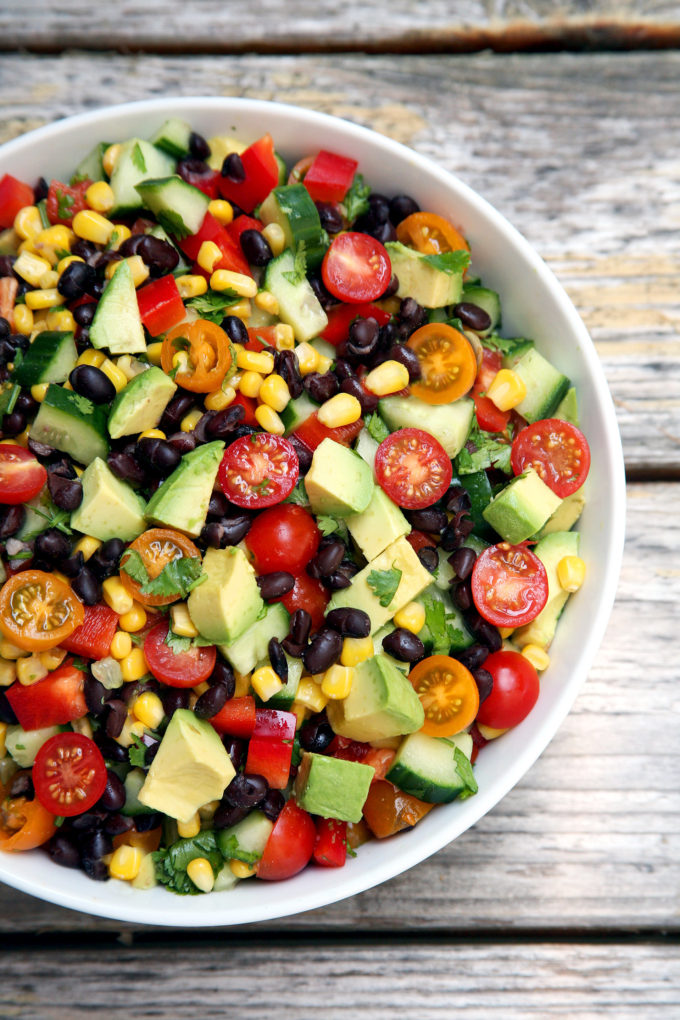 Give me corn and avocado any day. via POPSUGAR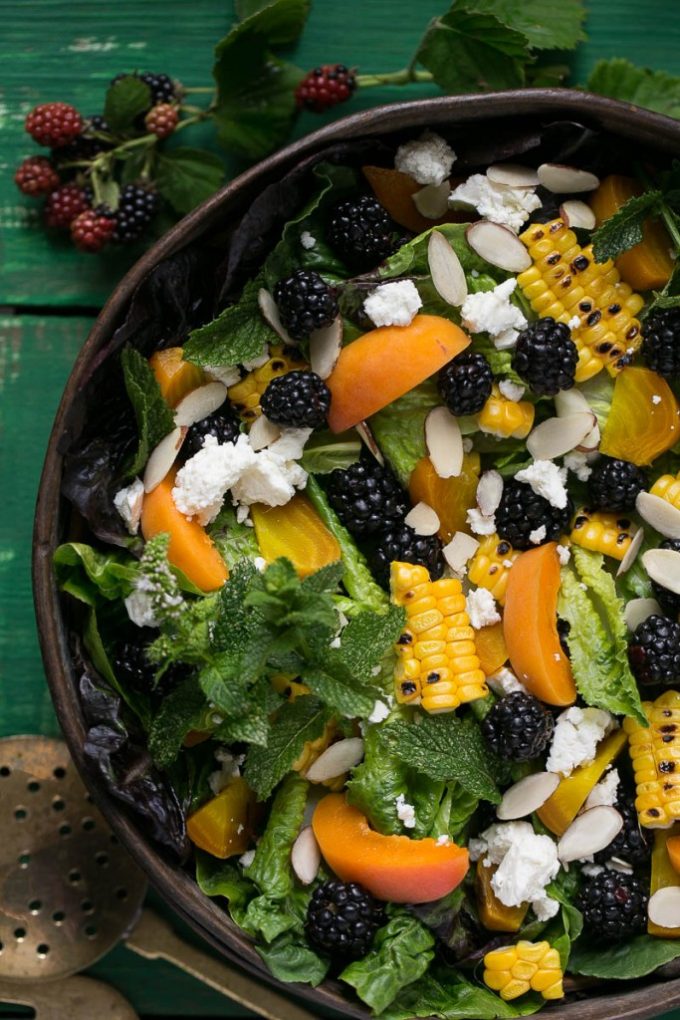 Blackberries, apricots, and corn?! Yum! via Dinner At The Zoo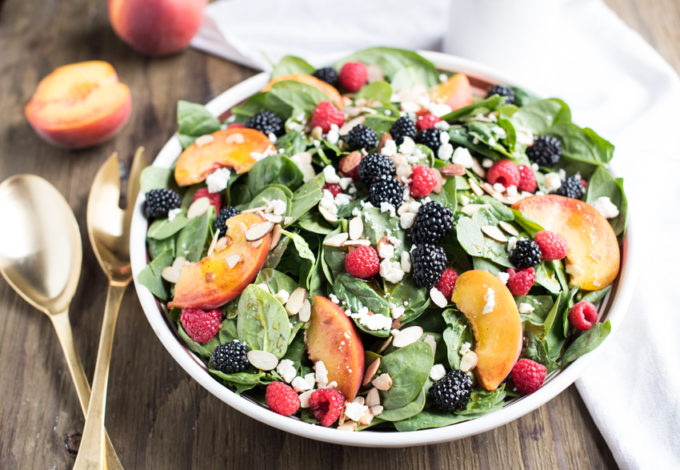 Would you just look at those blackberries?!?!?! via Brazilian Flair In The USA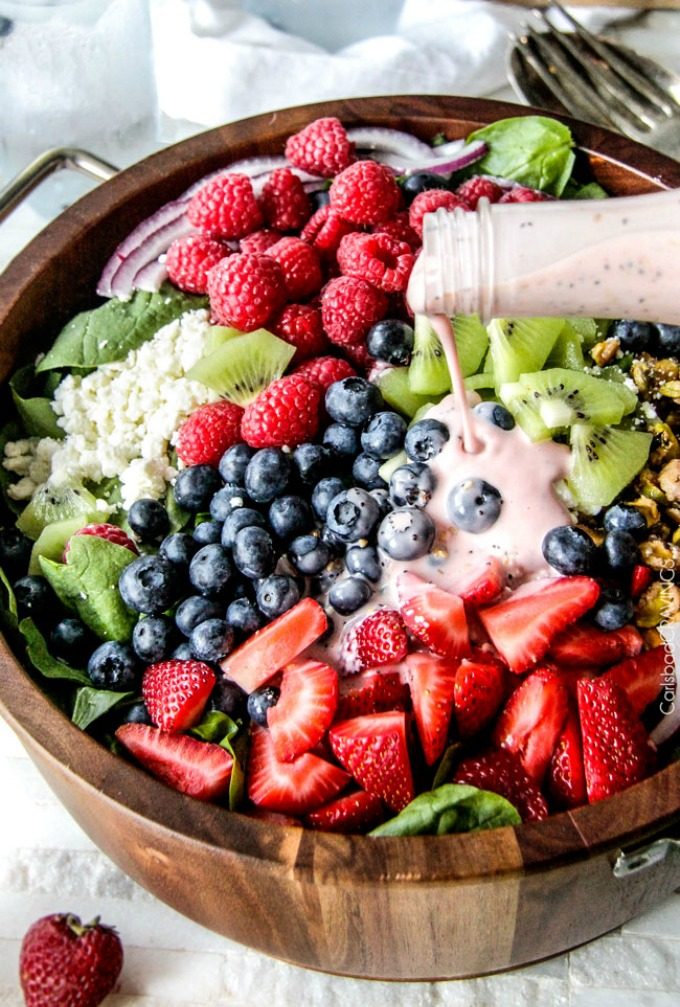 Let's talk about fruity dressings. There are few things as tasty! via Carlsbad Cravings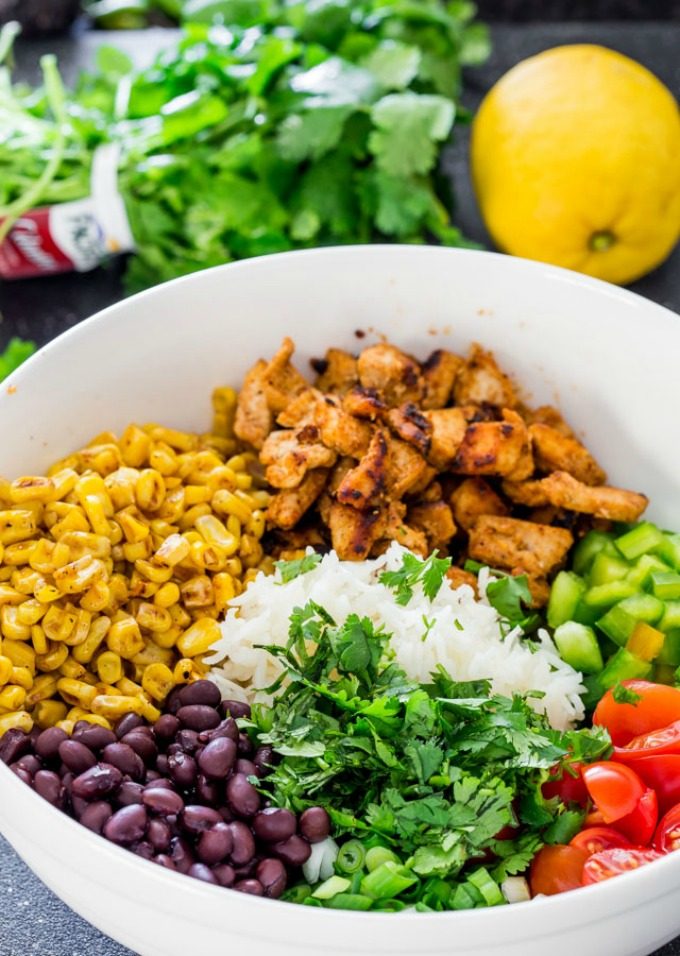 I'm always partial to the savory salads and this Mexican chicken and rice version has got me salivating. via Jo Cooks
And if you're like, "what do I serve these in?!"
"Surely, I can't serve them in just bowls!"
"Not in just regular bowls!"
Well then, hollow out some melons and serve those salads in there instead! Watermelon salad bowls via yours truly!
**happy weekend**