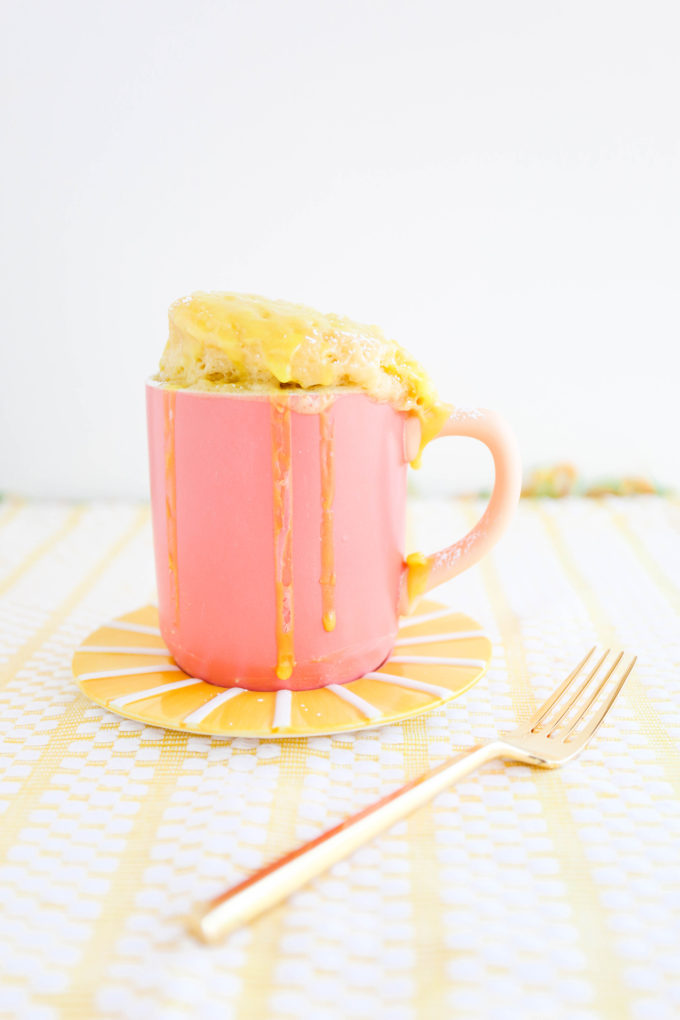 Confession: I've never been a lemon lover. If it's a sorbet flavor and it's 100 degrees out, okay, sure. I'll eat it. But I have never been one to seek the lemon. I've always passed on the lemon bars, lemon cookies, lemon cakes, all of it. UNTIL a few months ago when I ate at Flower Child in Phoenix when I spent the weekend with my fave gals up there. I decided to order a Lemon Olive Oil Cake because it just sounded like the right choice to make. And everything in my life changed after that point, I tell you. Now, I want all the lemon cakes! Because I can't make it to Flower Child day in and day out, I came up with this simple Lemon Olive Oil Mug Cake and it is the real deal, y'all! 90 seconds and a serving for just Y-O-U.



LEMON OLIVE OIL MUG CAKE
1 Tablespoon butter
1 1/2 Tablespoons Lemon-infused olive oil (trust me. get the oil! If you don't have it, 1 Tablespoon of lemon zest will do.)
1 egg
4 Tablespoons caster (fine) sugar
4 teaspoons heavy cream
1/2 teaspoon vanilla
1/2 teaspoon baking powder
6 Tablespoons flour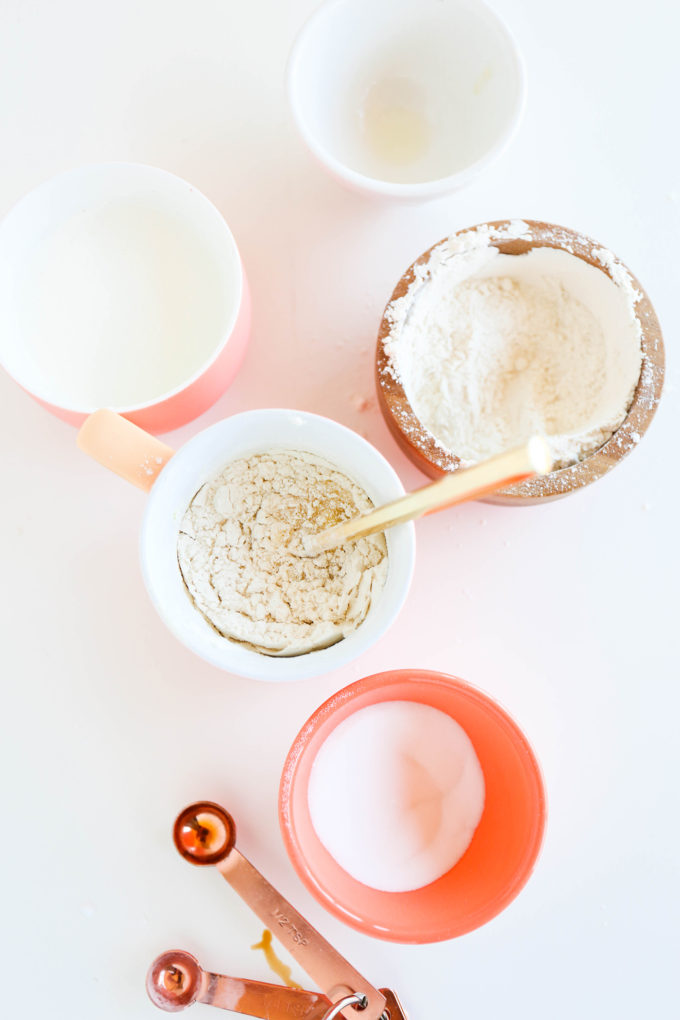 Start by melting the butter in a microwave safe mug. It takes about 30 seconds.
After the butter has melted, stir in the oil, egg, sugar, cream, vanilla, and baking powder. Once that is all well-mixed, finally add the flour. Stir, stir, stir until it resembles a cake batter!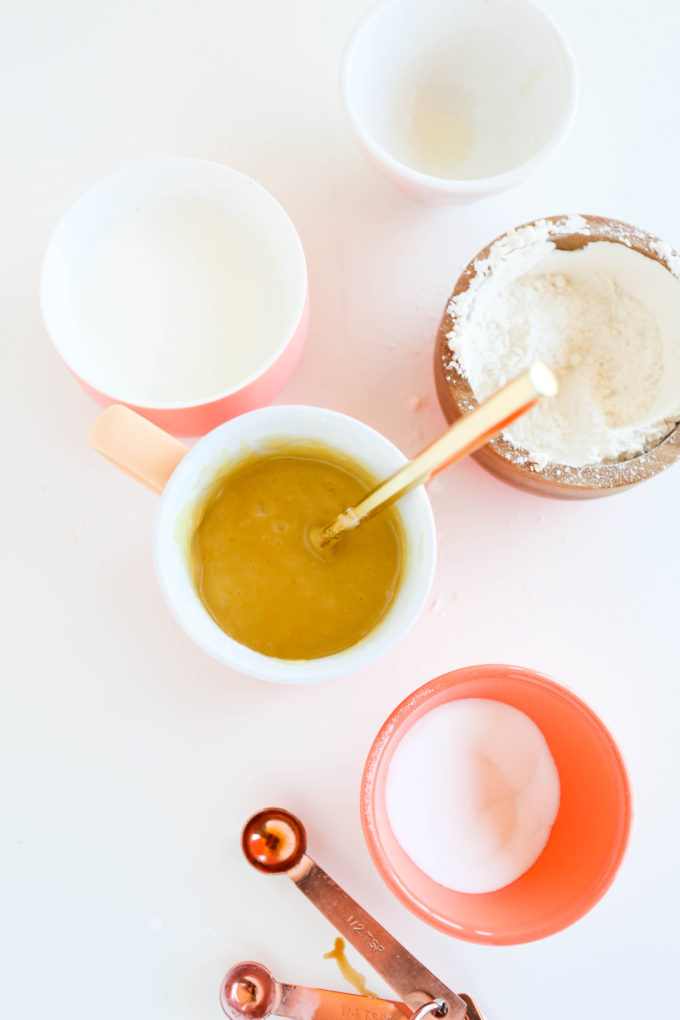 I seriously contemplated just eating the batter. It's so good. And not at all too lemony. I worry about things like that.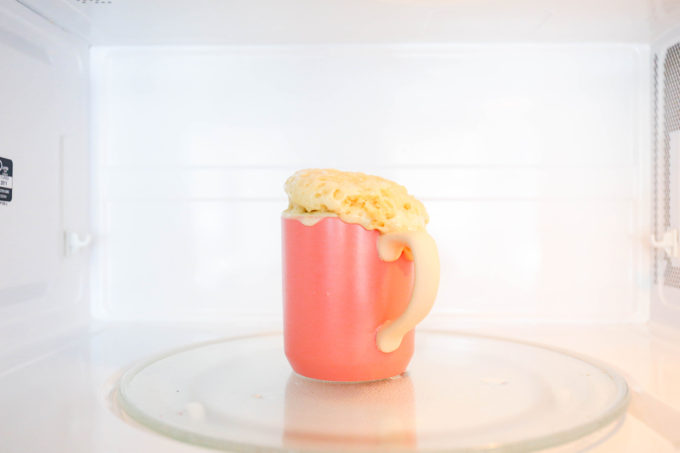 Place the mug in the microwave and cook the batter for 90 seconds, but check at 60 to be sure it doesn't burn! I used a skinny mug so that the cake would overflow around the mug's edges.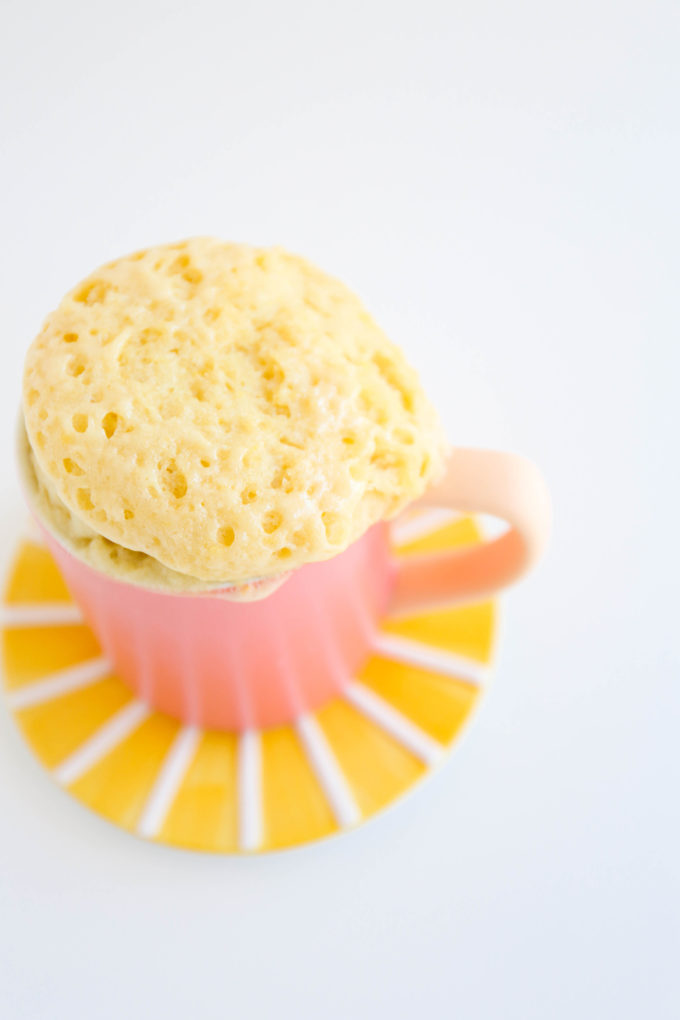 Oh yum!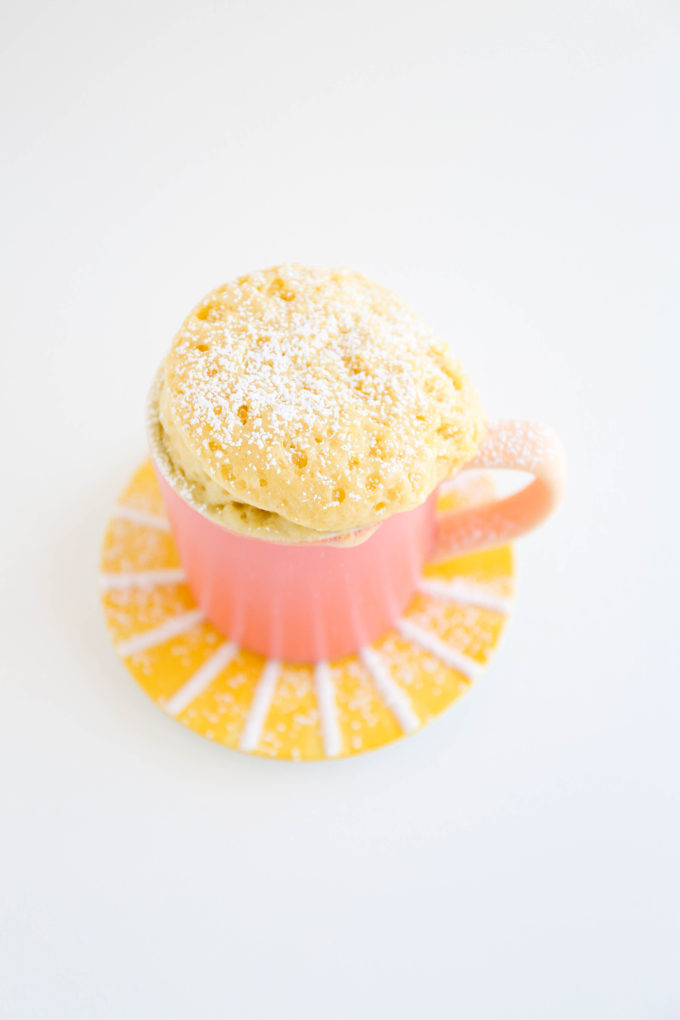 Now, you can just dust the top with powdered sugar and call it a day. I won't judge you. But I need a frosting. I like a frosting.

TO MAKE THE ICING
2 Tablespoons powdered sugar
1/4 teaspoon water
yellow food coloring
lemon zest (optional)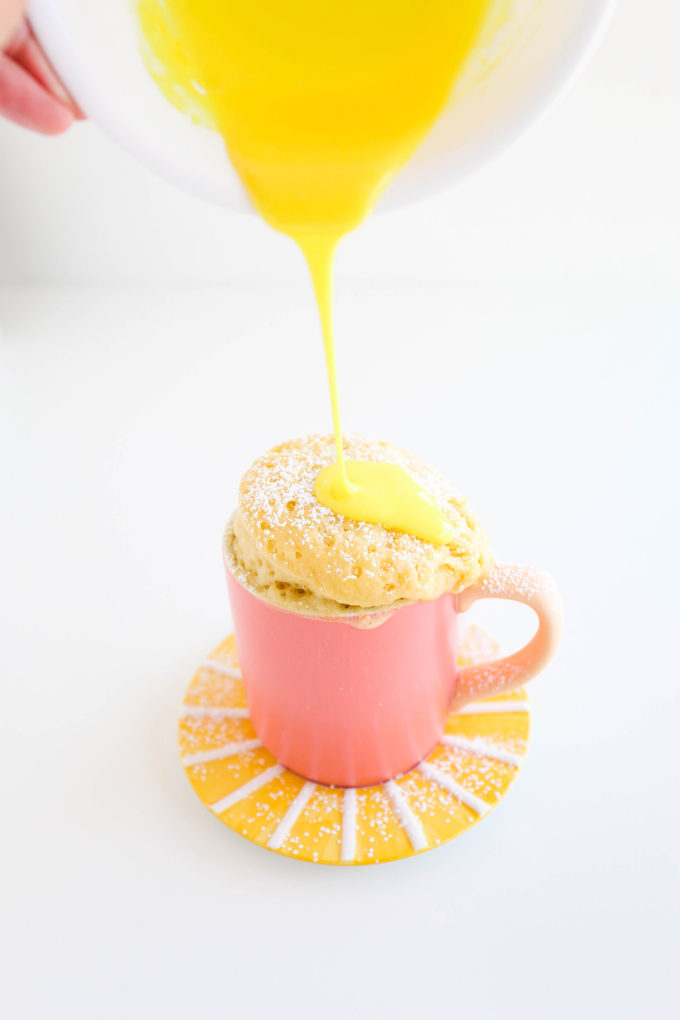 Mix up the powdered sugar, water, and food coloring and drizzle over the cake! ALL over the cake.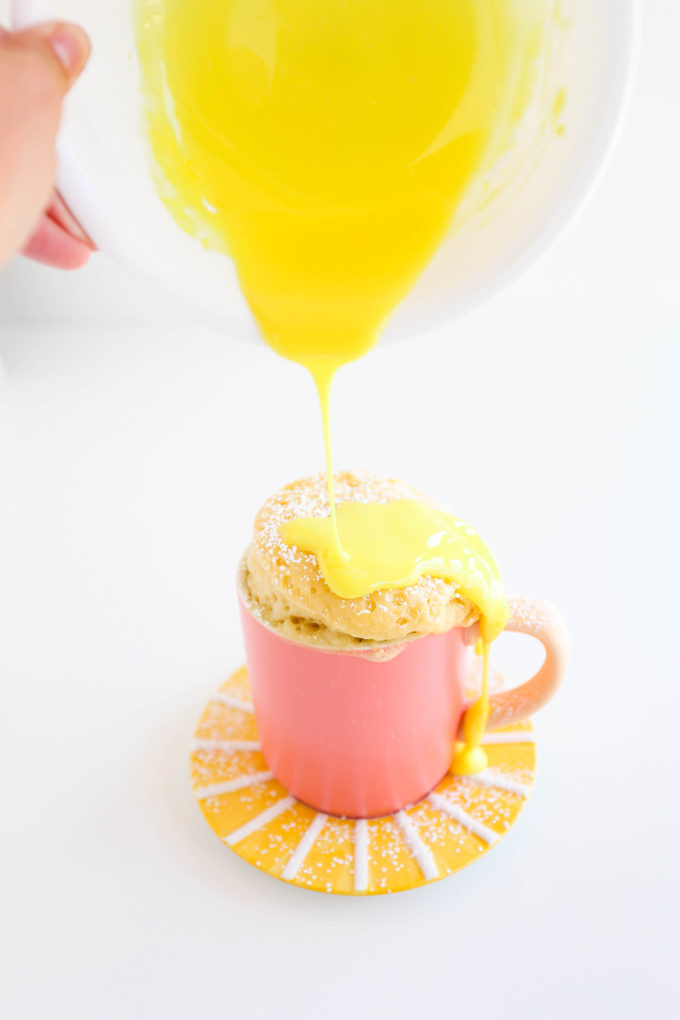 If it's not dripping down the sides, you ain't living.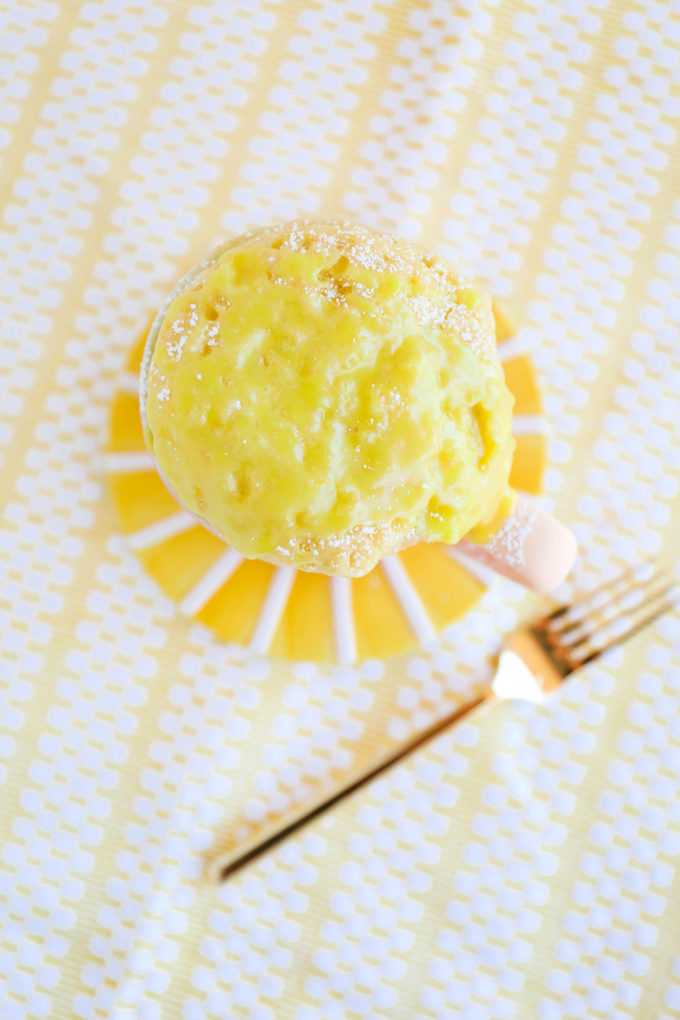 And now it's ready for you to devour! Hide yo' kids. Hide yo' wife.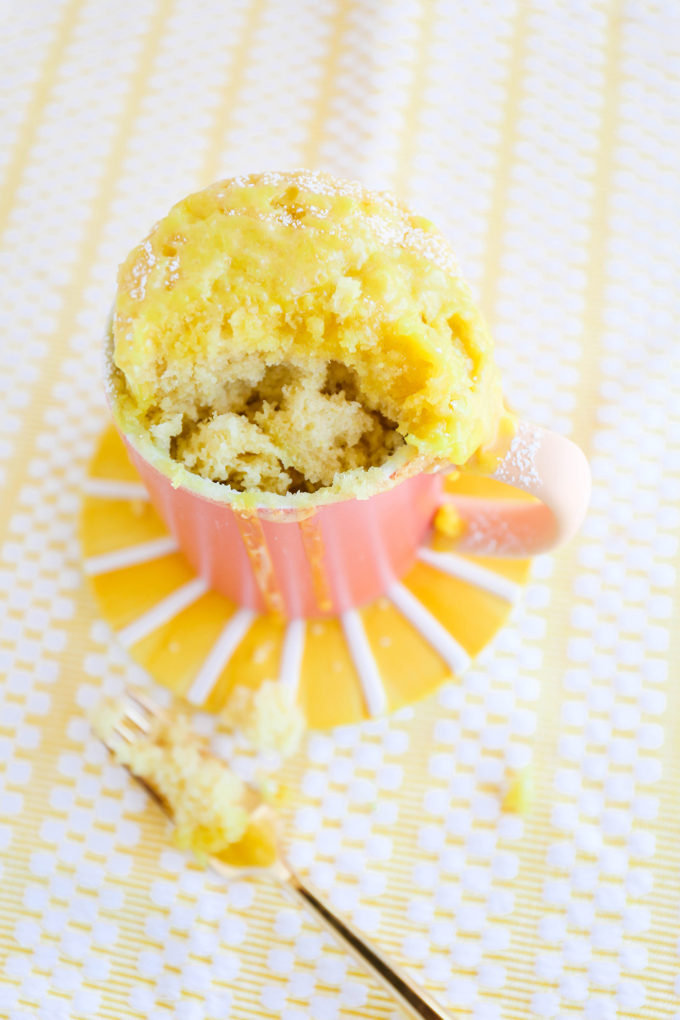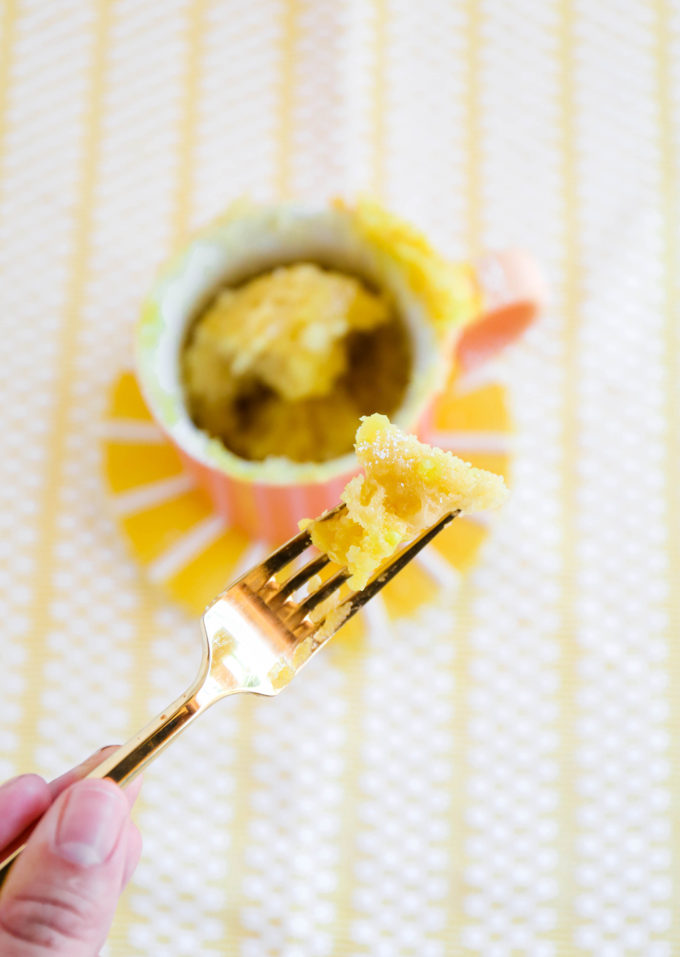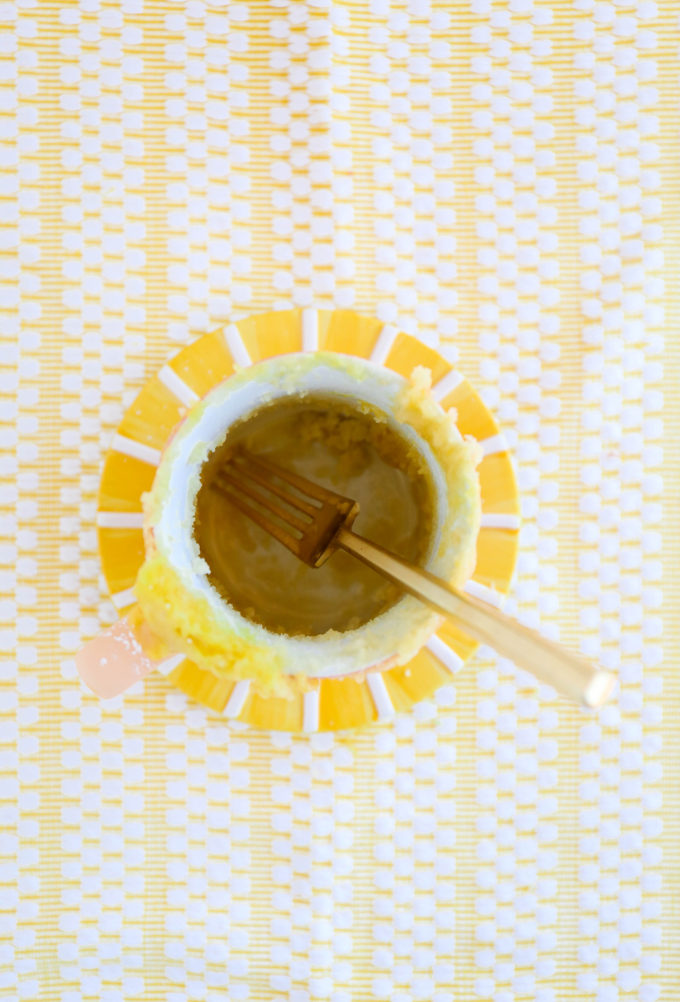 Good to the last bite, folks.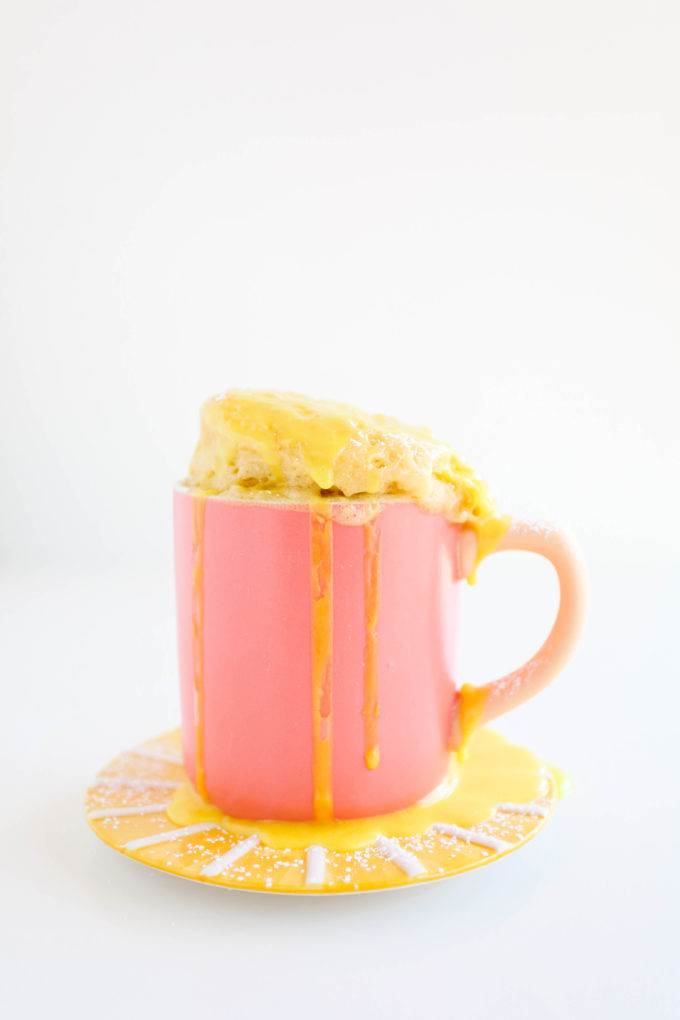 You could totally play around and add some fruit to the batter. Raspberries are delicious when paired with lemon and it could be a sort of lemonade cake! Either way, I'm converted. And if you're on the fence about lemon like I once was, I encourage you: Come to the yellow side.
Check out some of our other tasty treats right here! 
recipe, styling, & photography \\ Lexy Ward