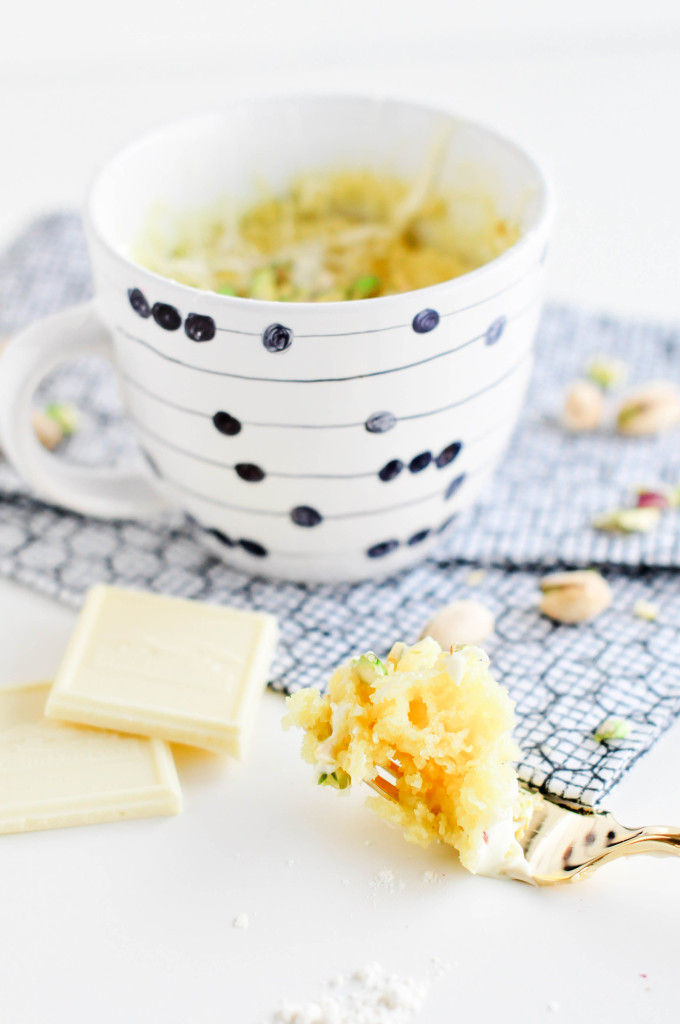 Please excuse me while I go through this mug cake phase. I just want sweets, but don't want to make an enormous cake that will tempt me throughout the day. So instead, I'll just make twelve mug cakes. That's logical. This white chocolate & pistachio mug cake is super easy, super decadent, and super important. And it can be made in under three minutes! That's a definite win.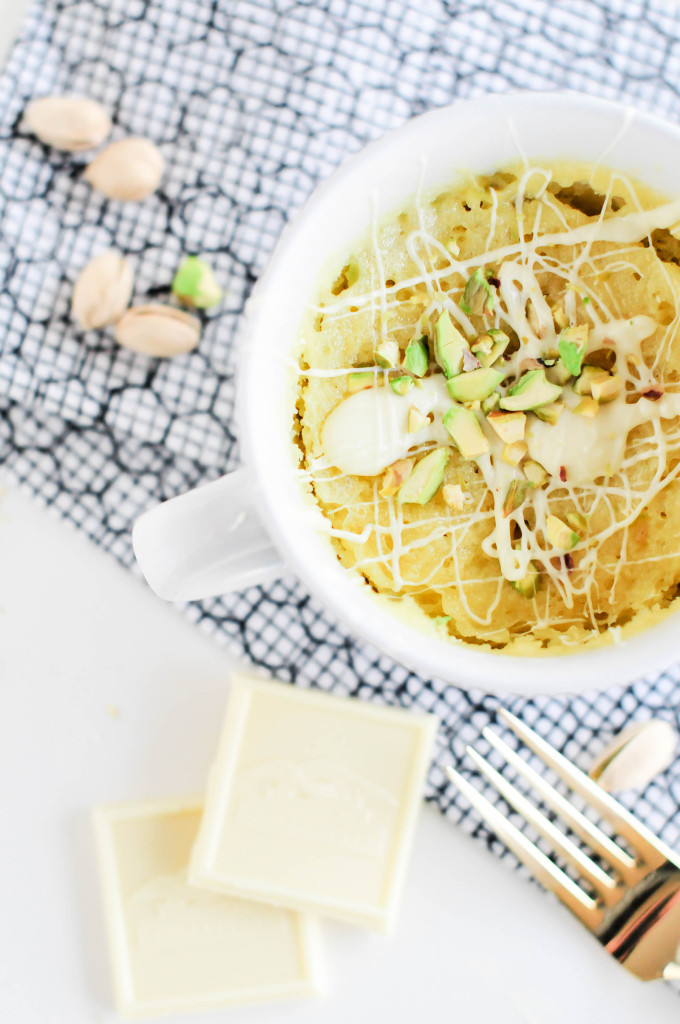 And can we talk about pistachios? They're a highly underrated nut. Salted. Raw. I like 'em both, and these tend to be a go-to snack when I'm pregnant. Don't worry. That wasn't a pregnancy announcement. This isn't a pregnancy cake. 
The beauty of the mug cake is that it's a cake for one. So you can really have your cake and eat it too. And you don't have to share!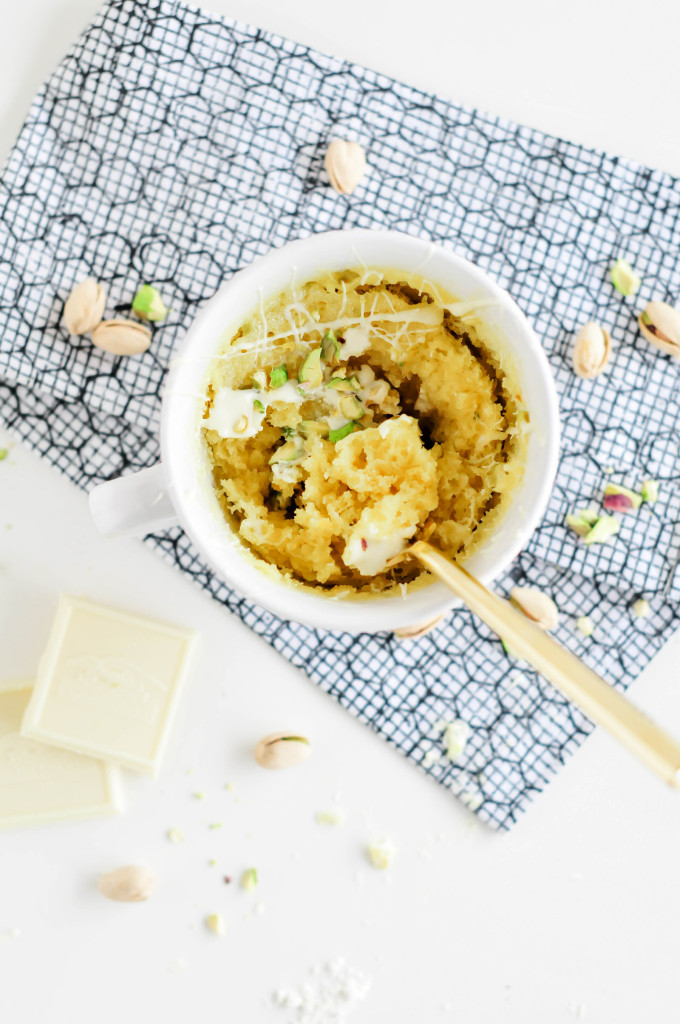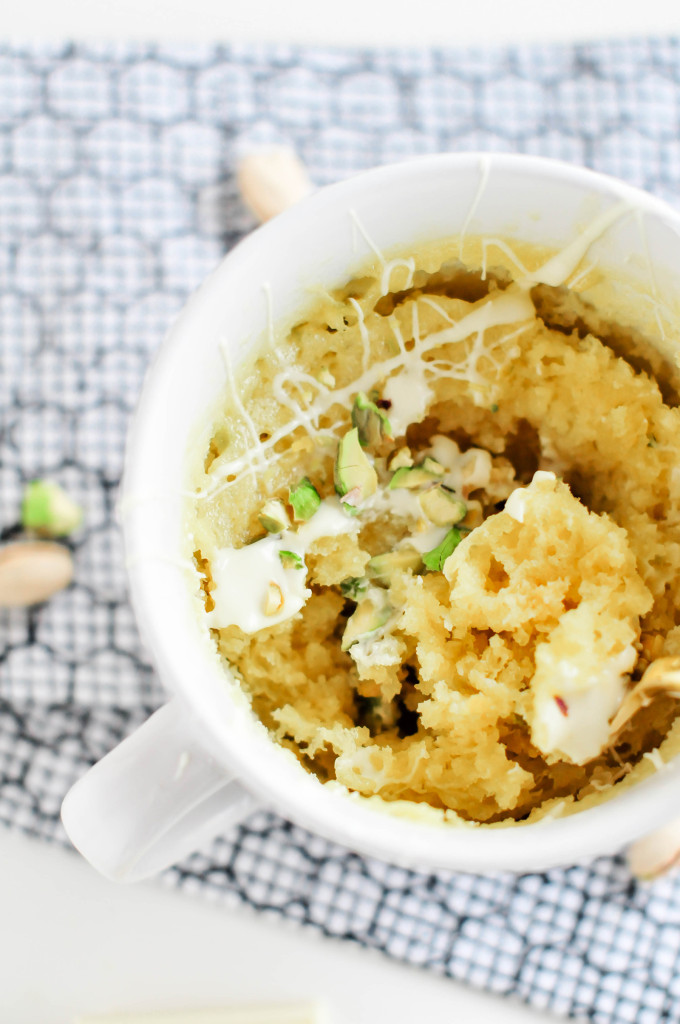 Unless you have a really big mug. And then people might give you some looks. I've shared the recipe over on Style Me Pretty Living today! So hop over there and jot this one down! I see a pistachio mug cake in your future. 😉
photography \\ Lexy Ward