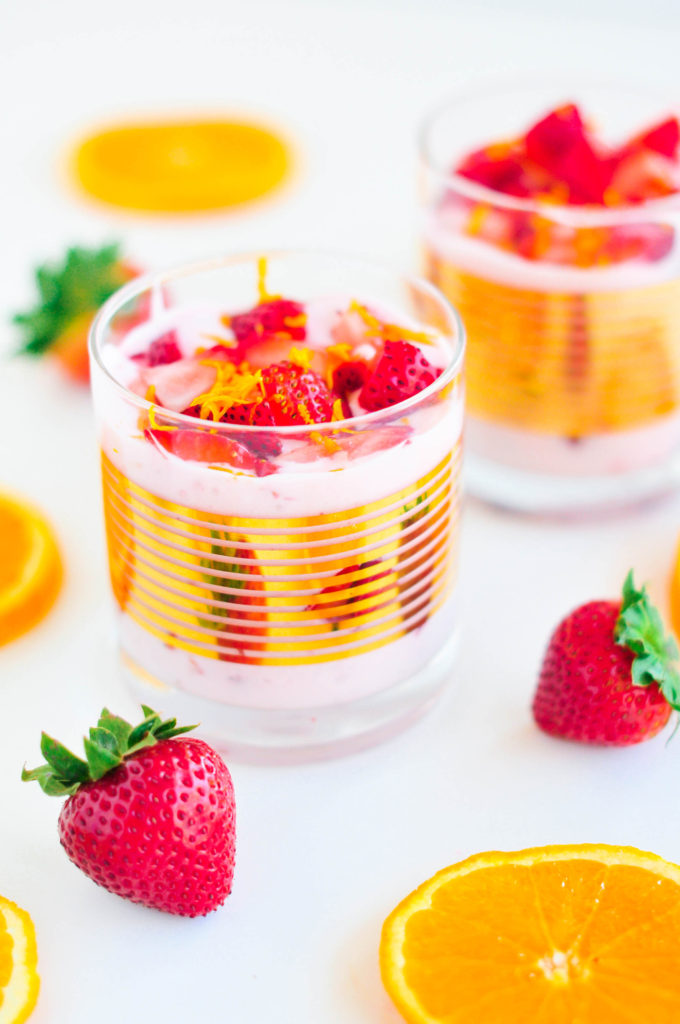 So this is one of those recipes that is so easy to make, a child could do it. Really truly. I could go get Vita right now and she could do everything minus the egg and the beater. I believe in treats. I believe in treats FAST. We all need that instant gratification when we're on the hunt of sugar in our house. This strawberry orange fluff is one that can be whipped up in a jiffy, and I'm willing to bet my last Diet Coke that you have all the ingredients in your kitchen right now! (cough cough, assuming you're a cream cheese fan…)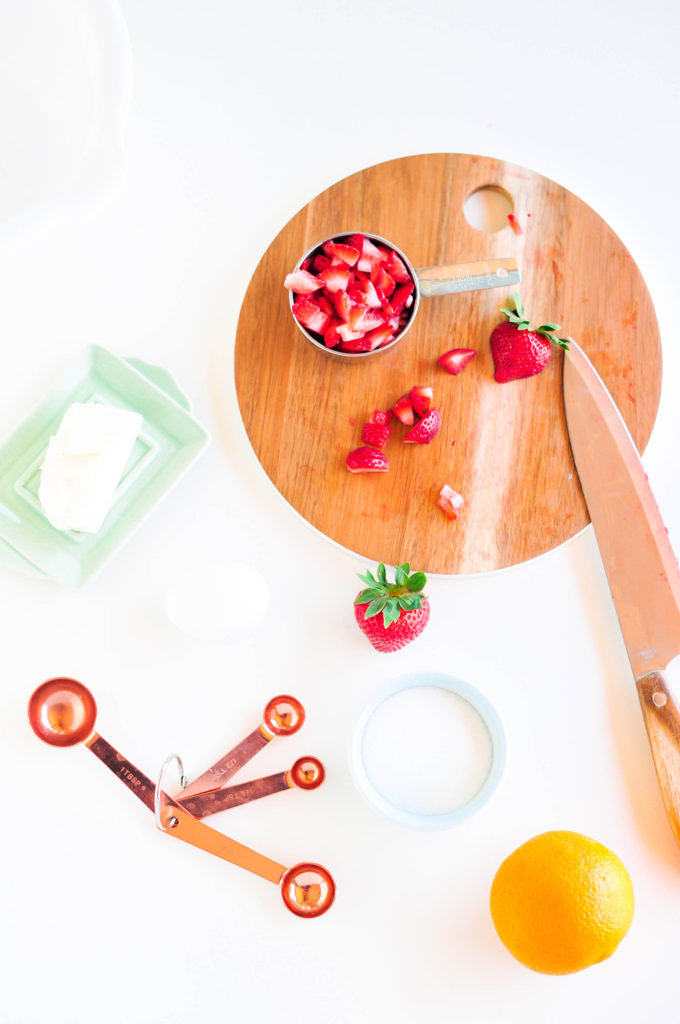 Strawberry Orange Fluff Recipe
INGREDIENTS
1/2 cup strawberries (you can sub any fruit here!)
1/3 of an 8oz bar of cream cheese
1/2 tablespoon orange zest
1 egg white
3 tablespoons sugar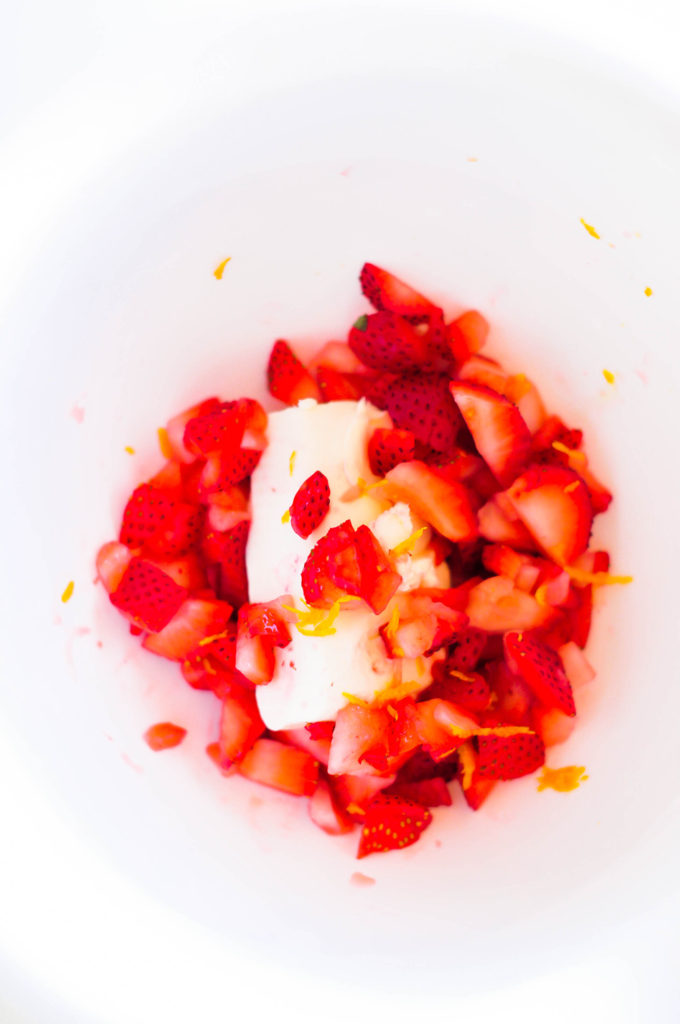 In a large mixing bowl, combine the fruit, cream cheese, and orange zest. Mix well with a hand beater!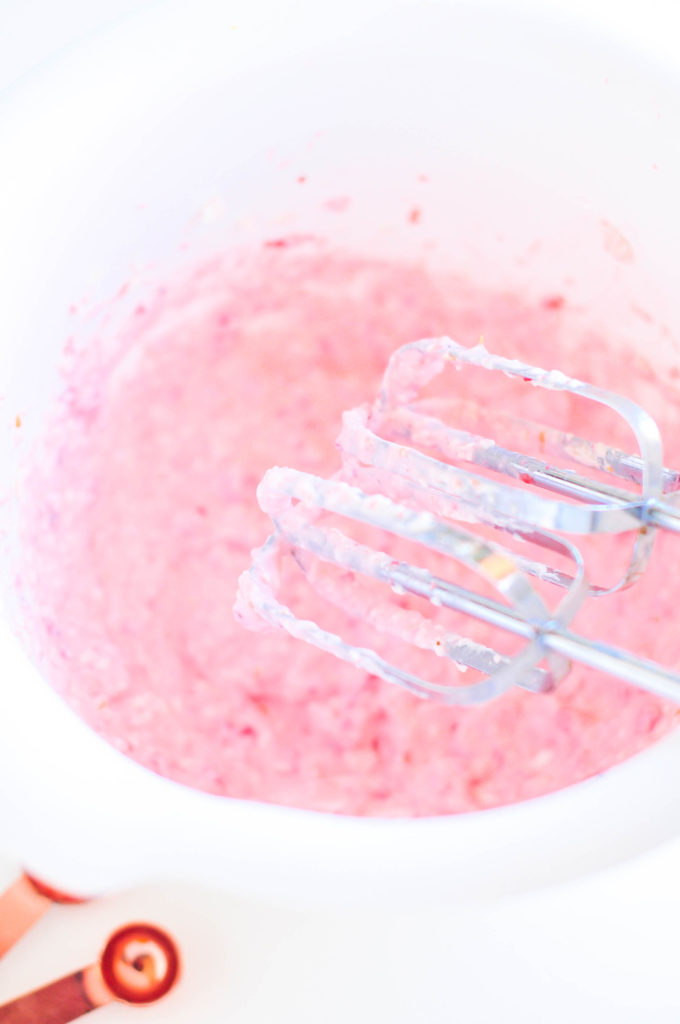 I could just stop right here and eat this. But I'll go on. I'll go on.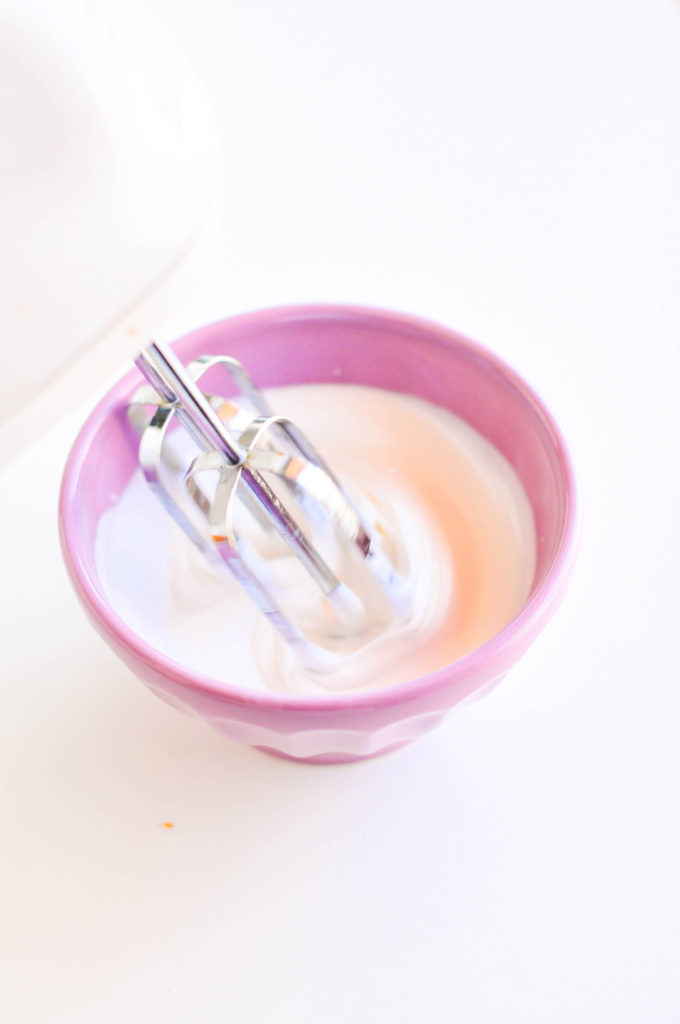 In a separate bowl, beat the egg white for a few minutes until it's bright white and foamy. Add in the 3 tablespoons of sugar and beat for a 1-2 more minutes until it's a light and creamy consistency.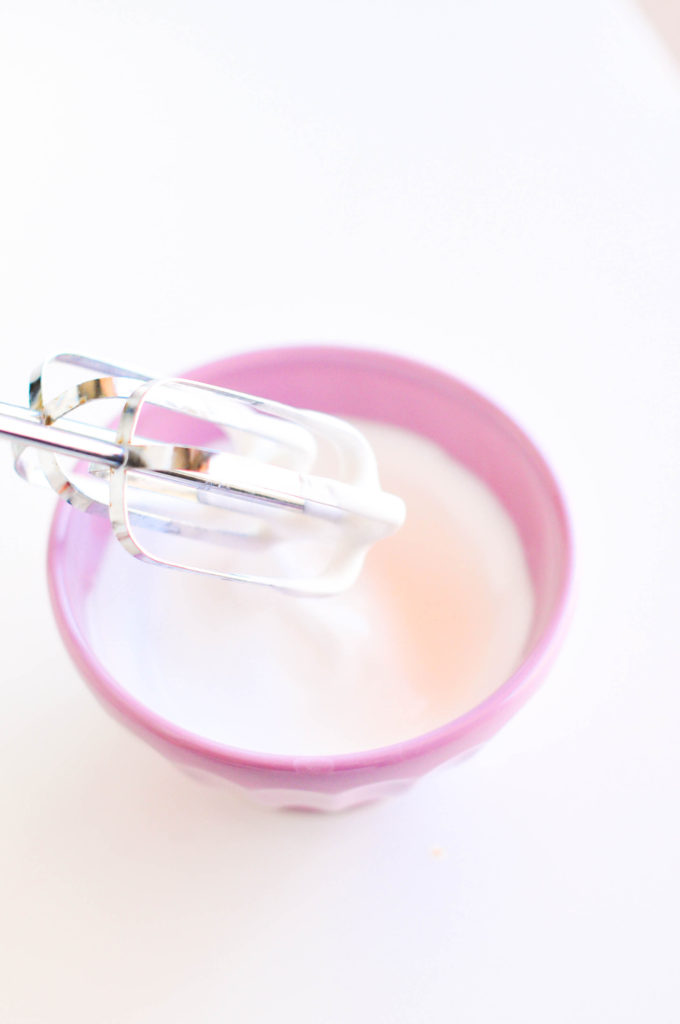 Combine the egg and sugar mixture with the fruit mixture and beat until completely incorporated. The fruit chunks will start to dissipate and the mixture will start to look like a creamy pudding!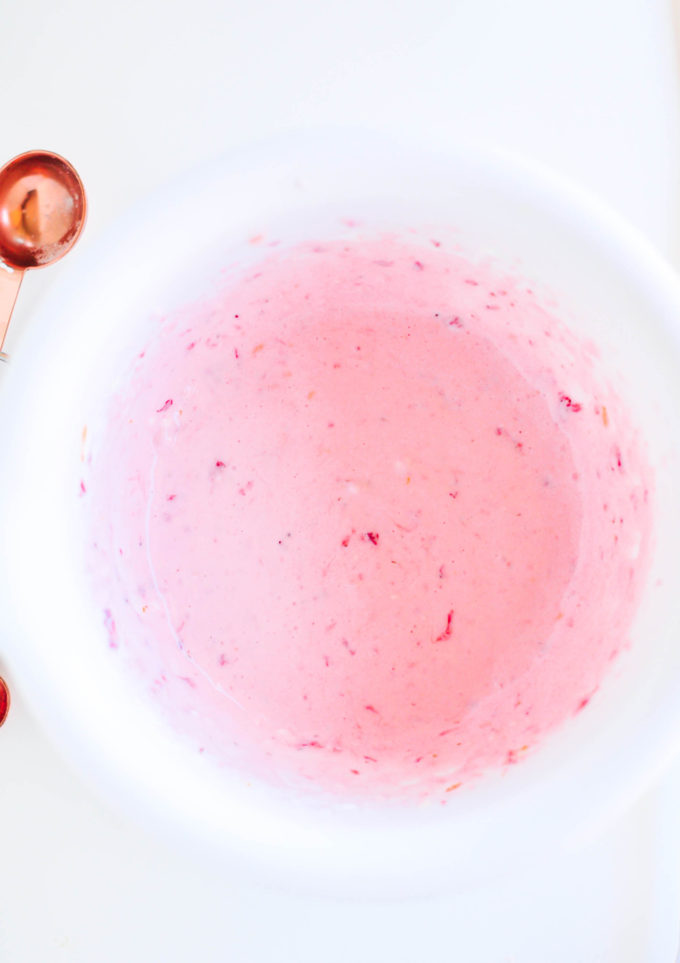 I mean yum. Walk away for about 30 minutes to let it set up a bit.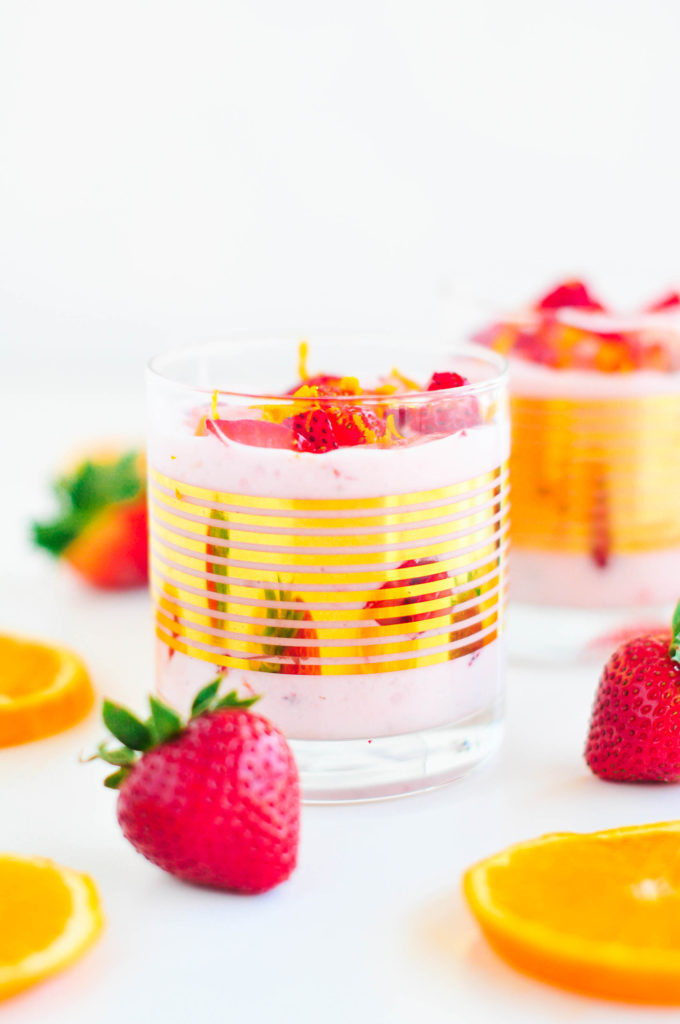 And get ready to serve! I sliced up some more strawberries and layer them in with the fluff in some glasses! Pour a little fluff in the bottom of the glass, sprinkle some strawberries, more fluff, more fruit, more fluff, more fruit, etc.! You get the idea here.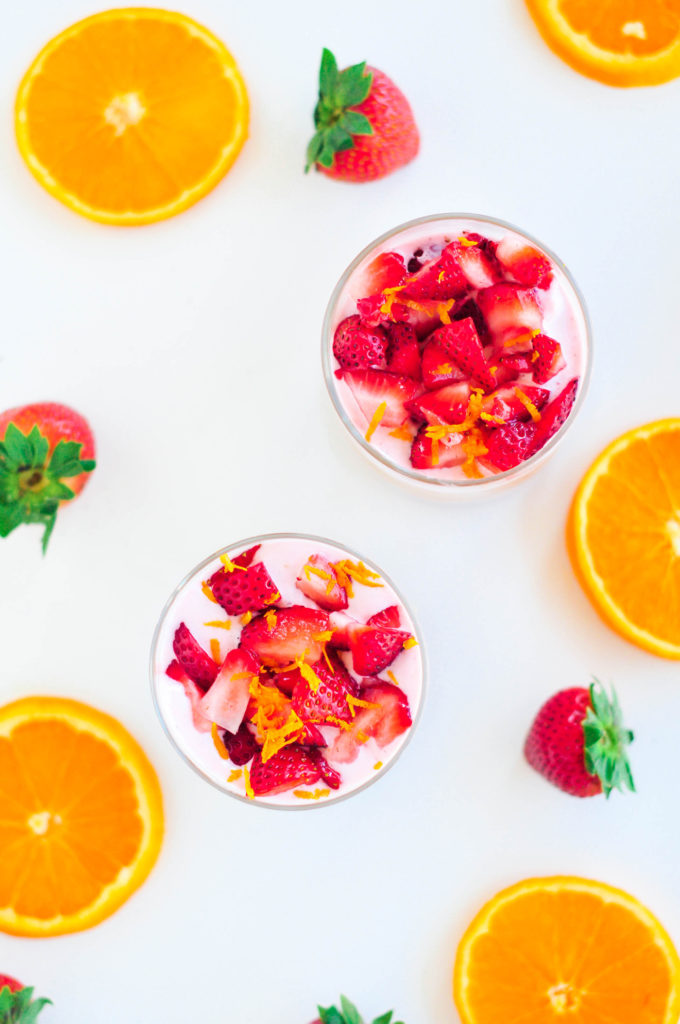 This recipe serves two when using regular lowball glasses. It's quite a large portion so you could divvy these up into smaller glasses to share with more, or just hoard the fluff for you and the apple of your eye.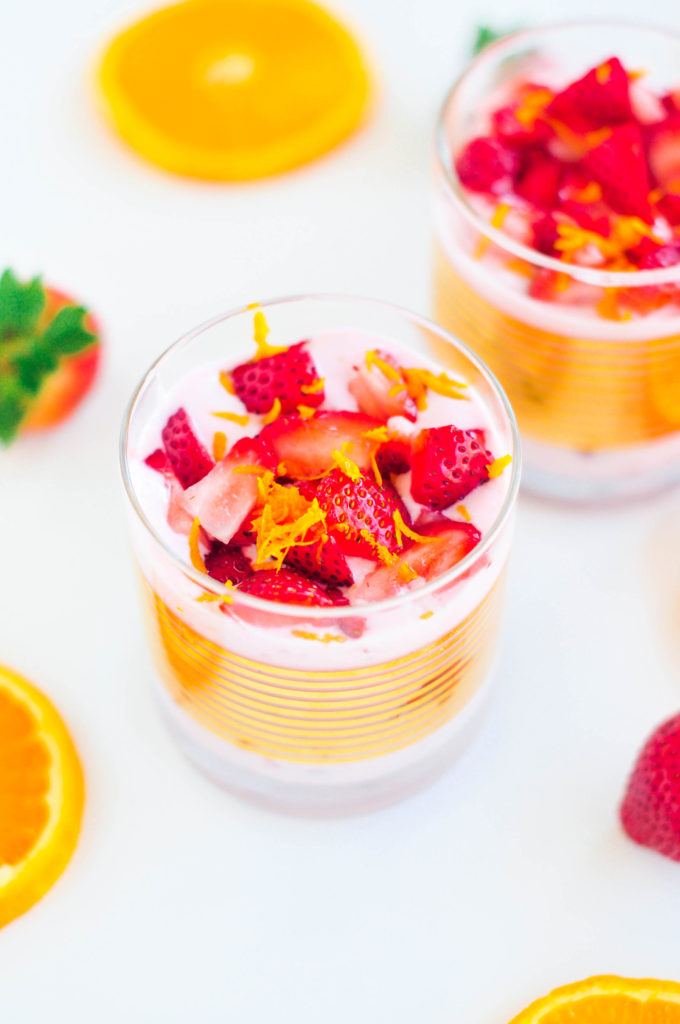 Or don't share at all. I won't judge.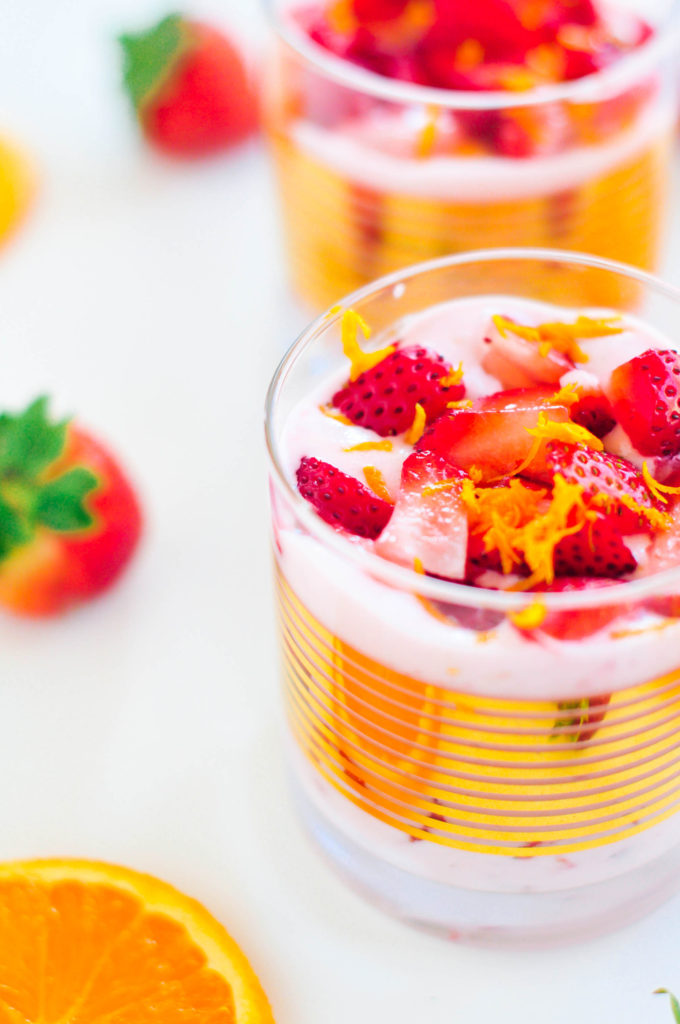 Top each glass with a little more fruit and sprinkle some orange zest over the top. Chill these for 30-60 minutes before serving to let them set up even more! Parfait-style! You can totally eat them immediately after layering. The possibilities are endless!
Except they're not. You can either eat now or eat later…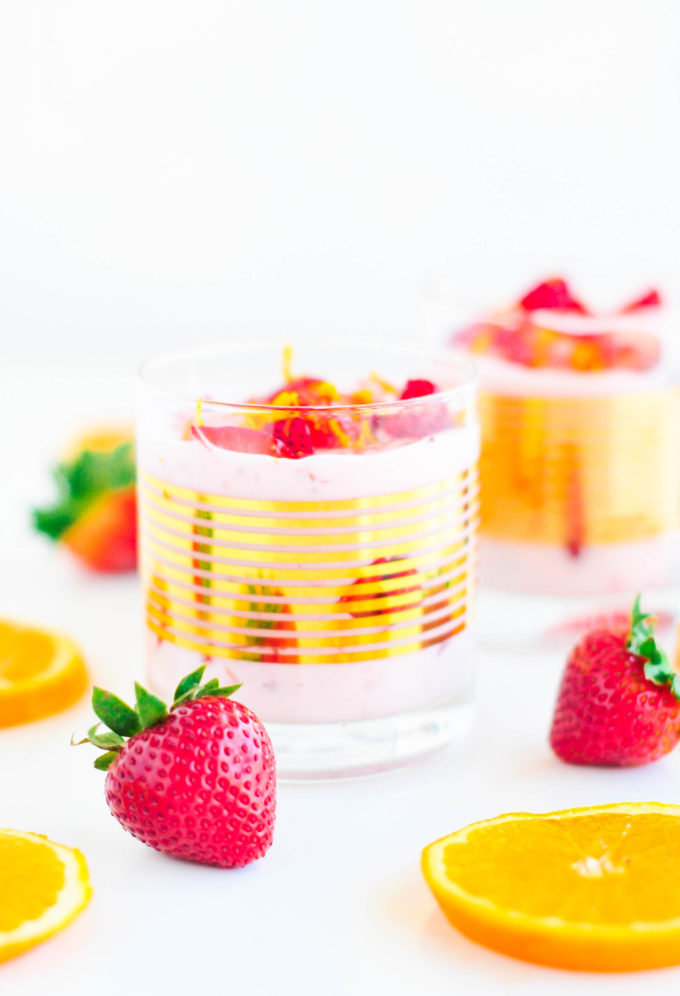 You can also pour them into some plastic cups and freeze them! The fluff takes on an ice cream consistency when frozen and it's even more delicious and refreshing! I know. I didn't think it was possible. Now go! Go and get your fluff on. Let us all fluff. Cheers to summer!
If you liked this, check out some of our other recipes like these fruit-infused sugars or our rainbow crepes with key lime whipped cream! More recipes right here in the "Taste It" archives!
recipe, styling, & photography \\ Lexy Ward