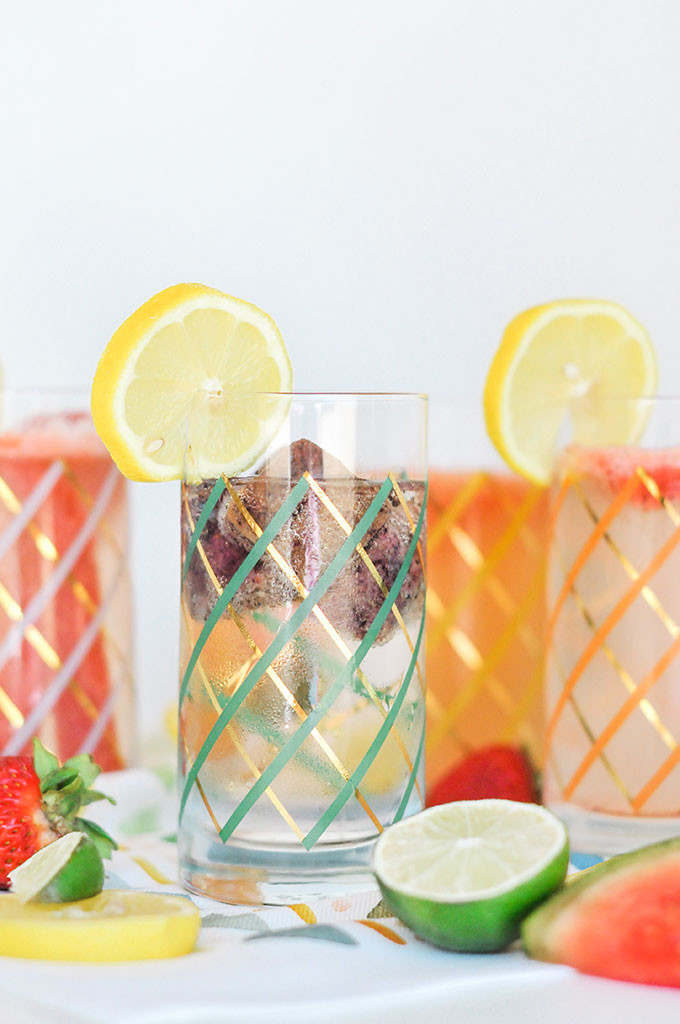 I know. I know what you're going to say. Most of my most recent posts have been about food, drink, or something else that you can consume. And I just can't help myself! I love to eat. I love to drink. And I know that, deep down, you do too. We are coming up with all sorts of ways to stay refreshed this summer and it should't take a million and one extra steps. And these fruit infused ice cubes don't! They take minutes to make, a few hours to freeze, and they'll last you all summer long! Adults love 'em. Kids love 'em. Everybody wins!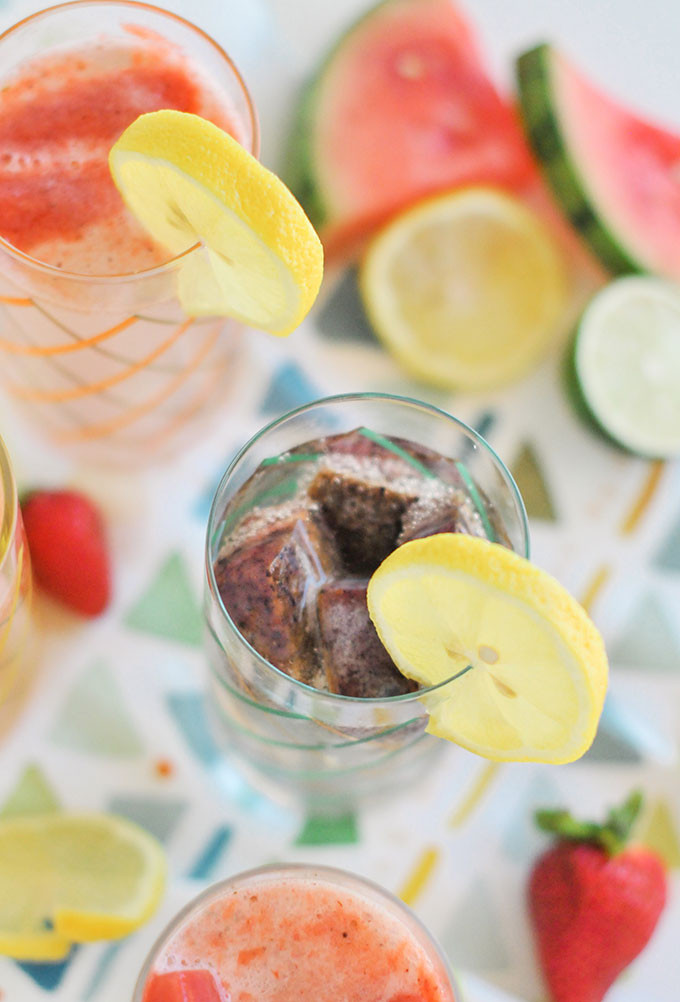 There are lots of ways out there to make fruity ice cubes. And there's really no right or wrong way to do it. At my house, we not only require tasty flavor, but I like it to be pretty. Sue me! 😉 We've got three different recipes for three different fruit cube combos below!
Strawberry Kiwi Fruit Cubes
1 1/2 cups strawberries

1/2 cup kiwi
3 tablespoons of orange juice or white grape juice
Simply add the ingredients into a blender, pulverize, and then pour into shape-y ice molds.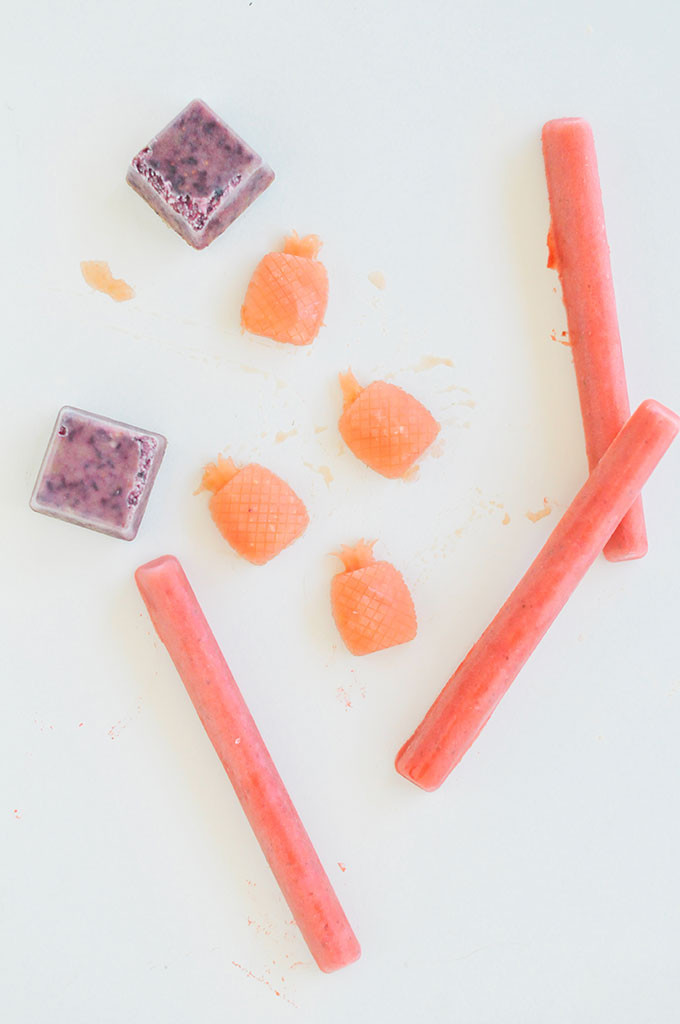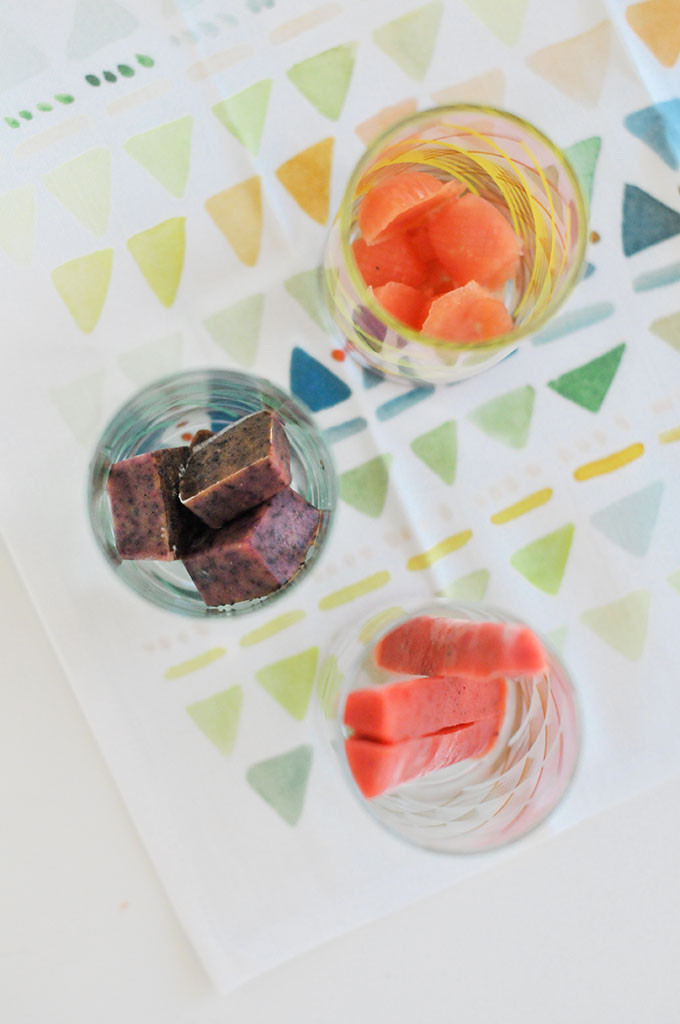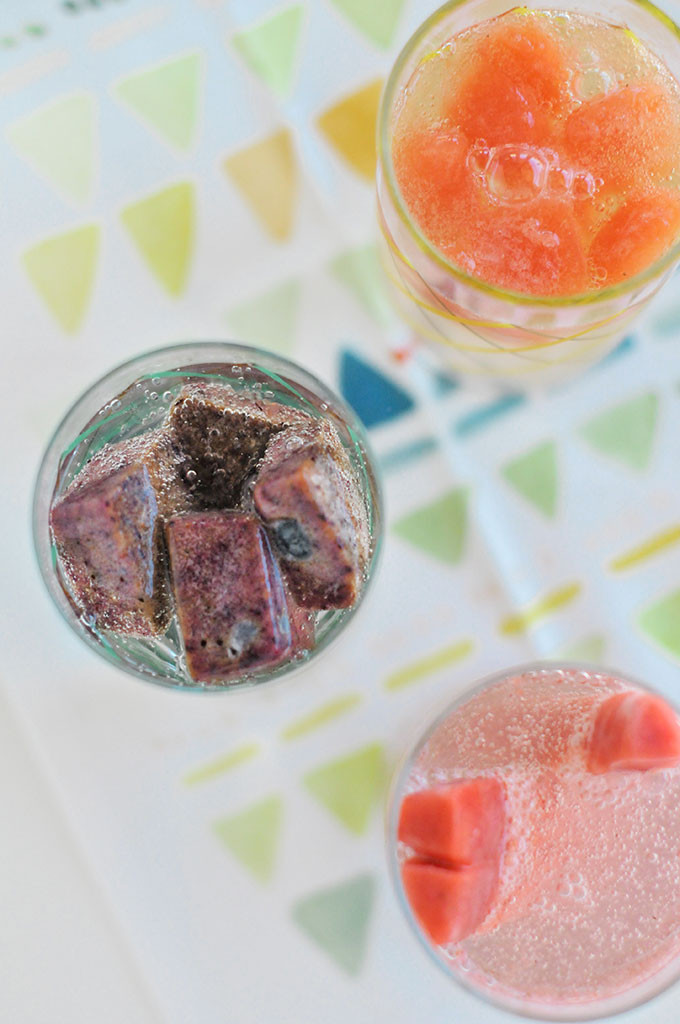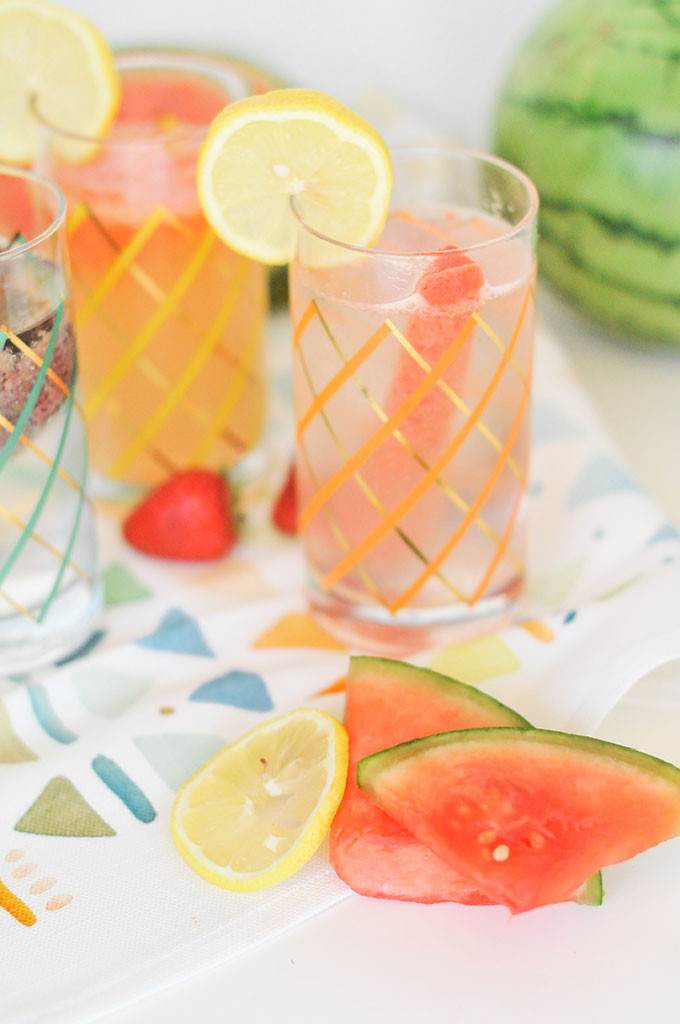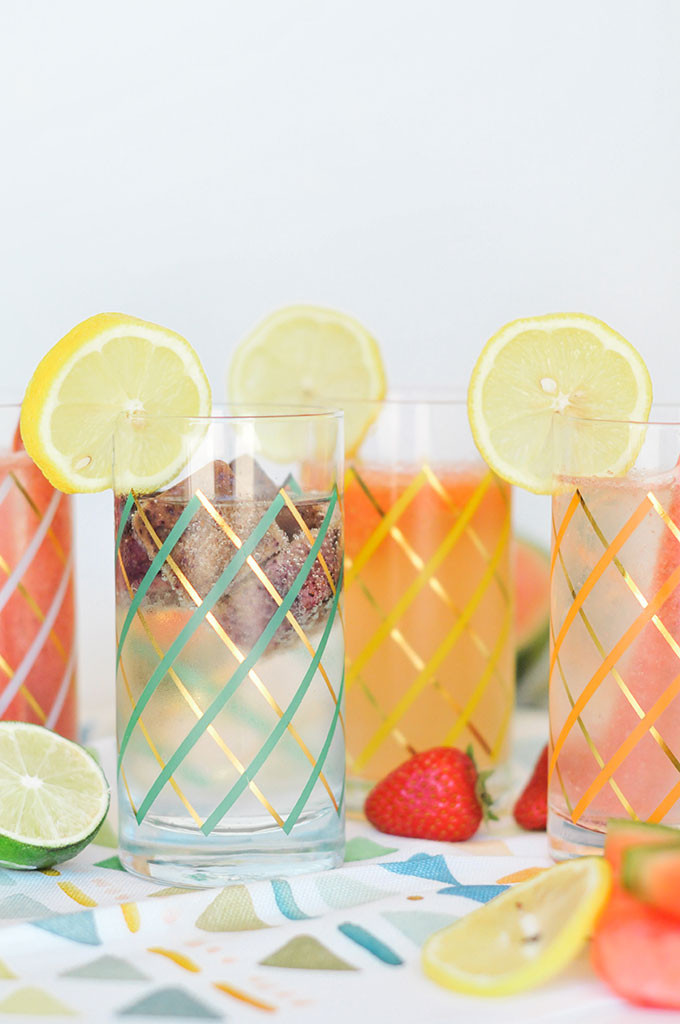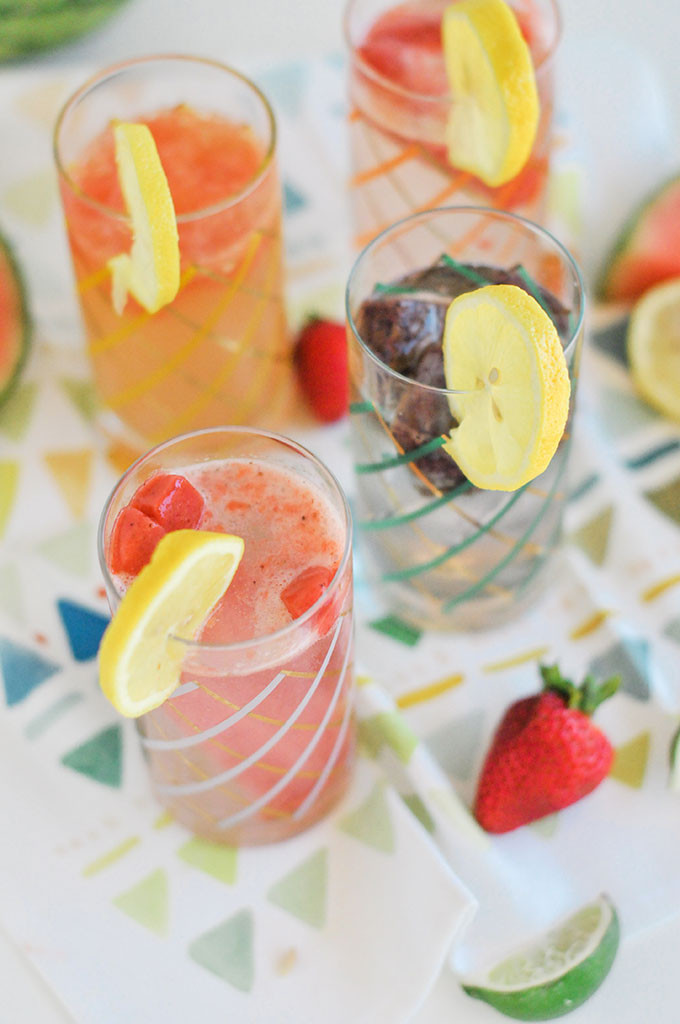 Blueberry Lemon Fruit Cubes
1 1/2 cups blueberries

juice of 1/2 lemon
2 tablespoons white grape juice
Again, add these to the blender and mix it up. Pour into a different cube mold. Maybe something citrus-y?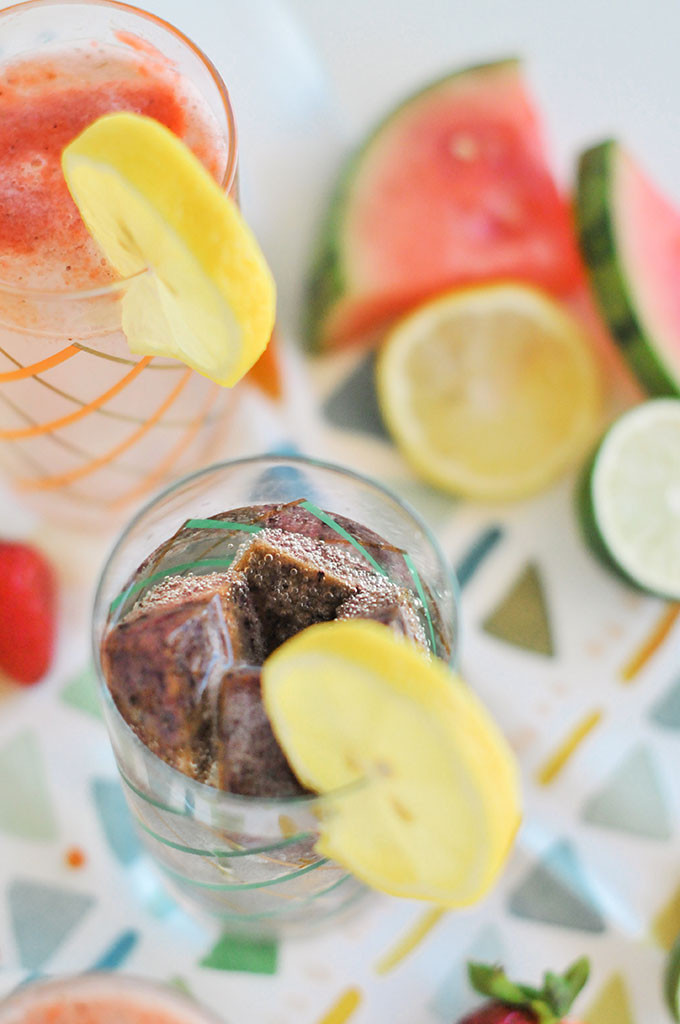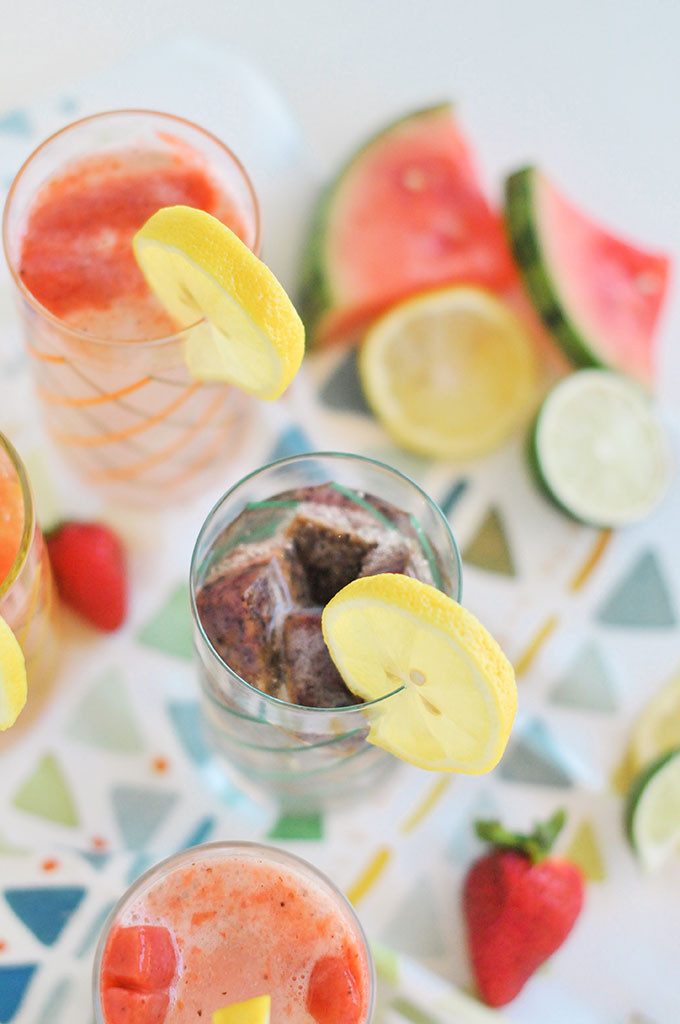 I'm an ice mold tray collector. I have about 14 different ice trays with assorted shapes. I can make cactus ice, you guys. I'm just saving that one for a special occasion, you know? The dollar store is a guh-reat place to pick up silicone molds for all those special ice cube occasions we have.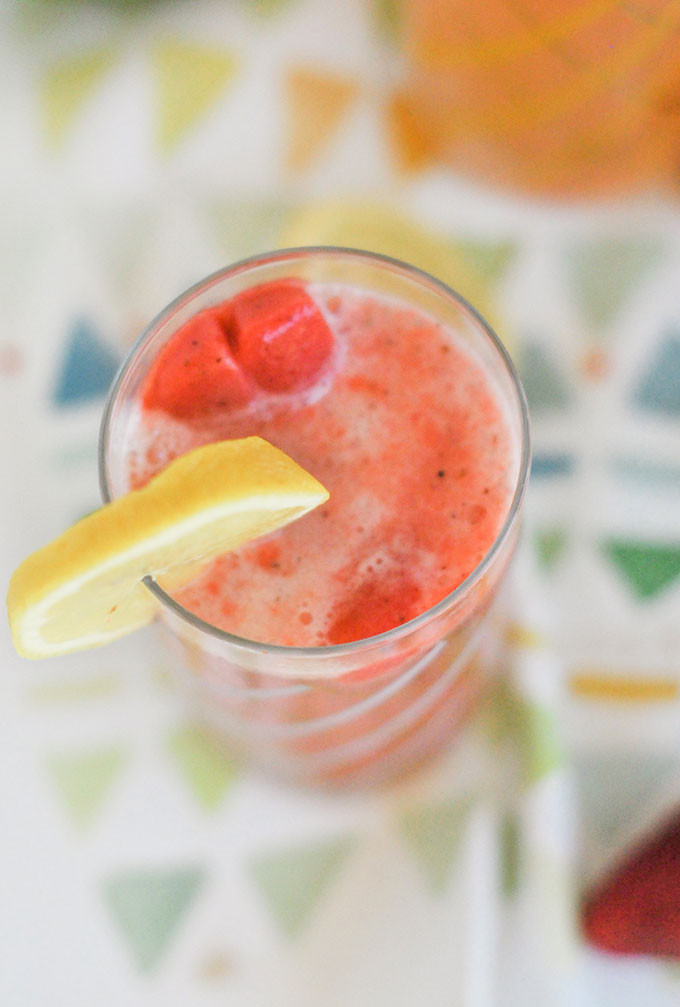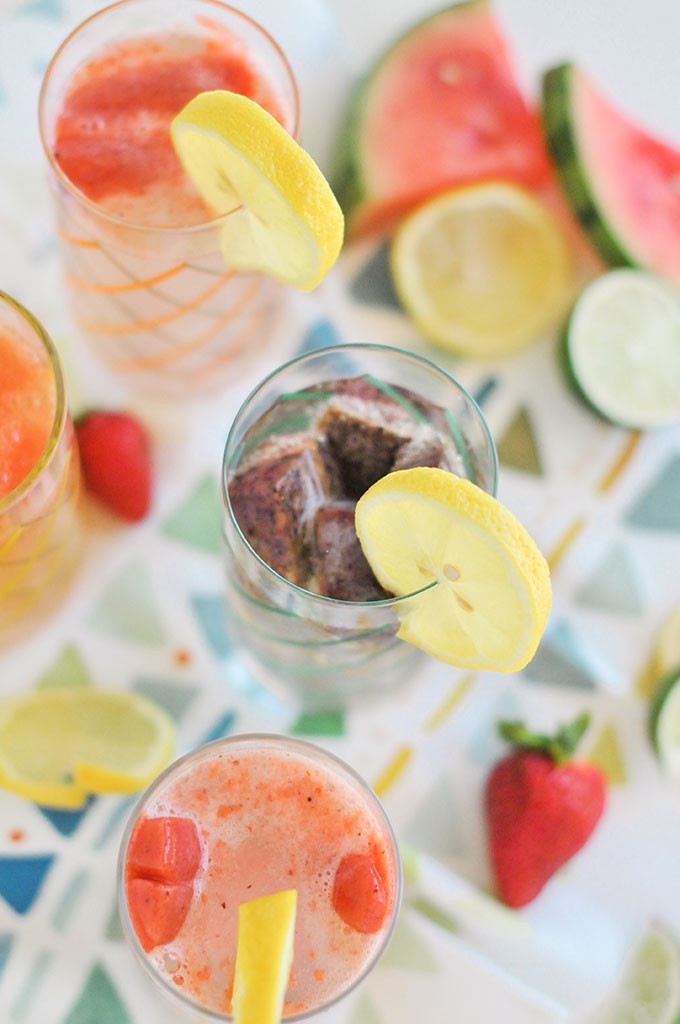 Watermelon Orange Fruit Cubes
3/4 cup chopped watermelon (seeds or no seeds, it's all good)
3 tablespoons orange juice
Last time I'll say it.I just really want you to get it. Blend, blend, blend.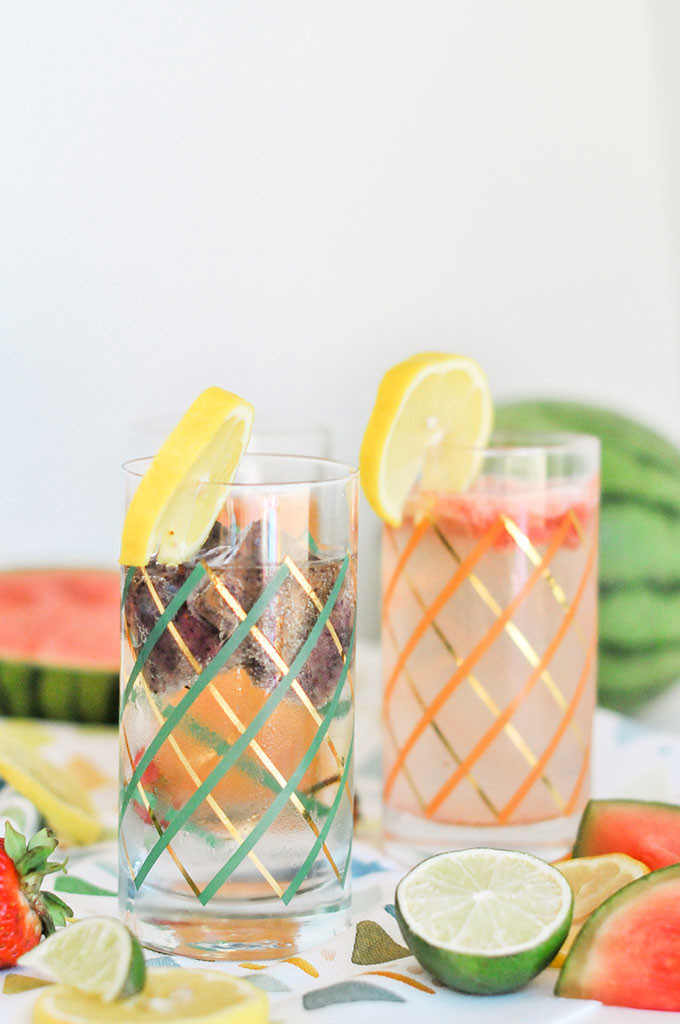 Once you've poured your fruit mixture into the ice mold, allow it to set for at least 4 hours. I let these freeze overnight to guarantee that they're truly frozen and will hold their shape once I pop 'em out and into the glass.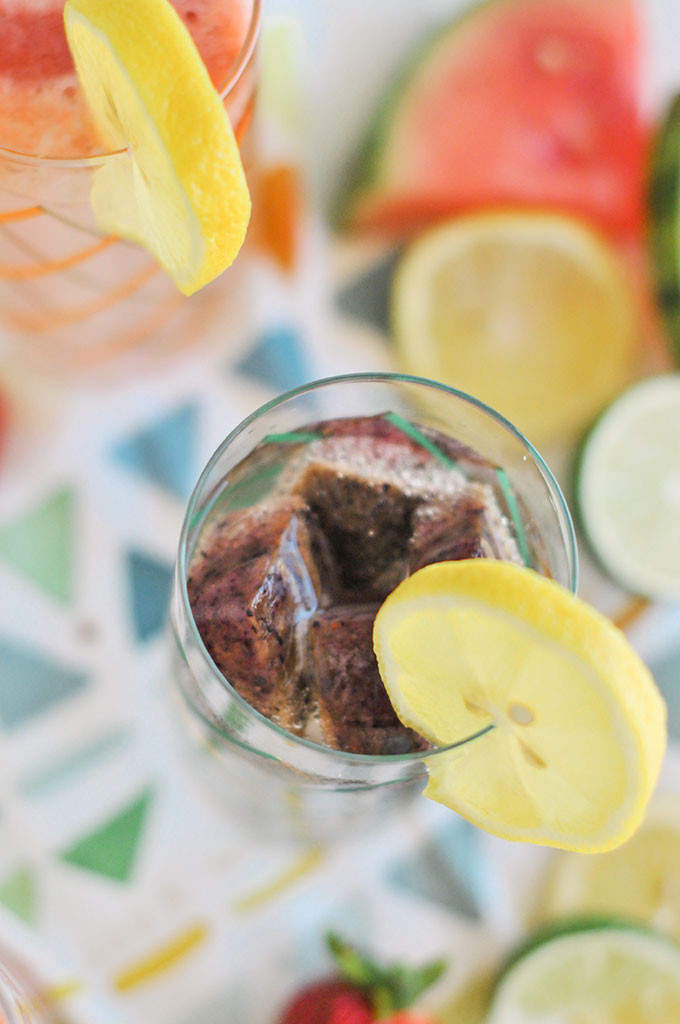 Top each off with some Sprite and enjoy! If you want to be adult about it, forego the Sprite and just use sparkling water. It won't be as sweet, but you'll still get the pretty fruity taste that I hear adults really go for.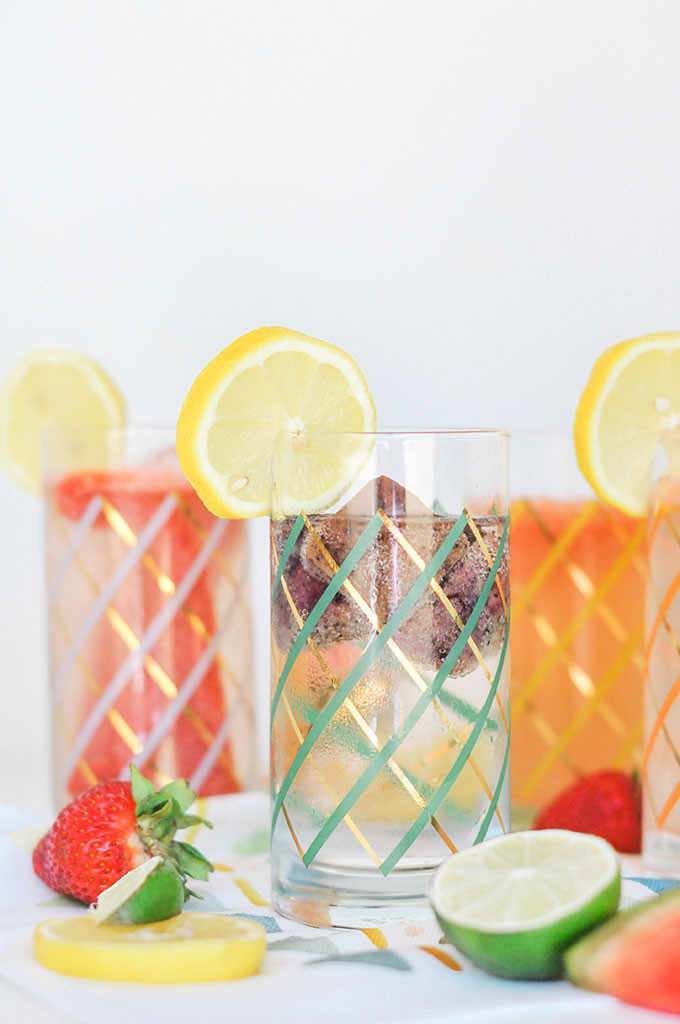 Bada-bing! Summer is off to a great start, don't ya think?! I think it has something to do with the new glassware from West Elm in these photos, the fact that pools are now open, or that I'm currently in Hawaii chilling on the beach and getting sand in places. Who knows? There's lots to be happy about! What are you cheery about these days?! I'd love to hear what your Summa plans are!
recipes, photography, & styling \\ Lexy Ward