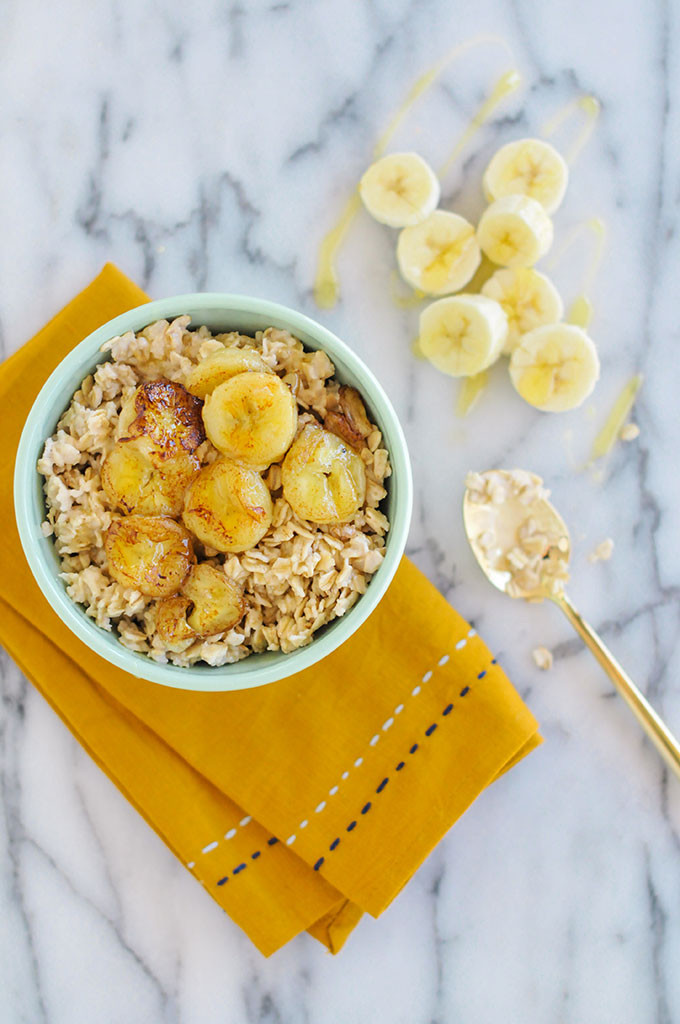 In preparation for our trip to Hawaii, I have been eating a bit healthier. We're talkin' protein shakes, avocado toast, and I've even started to like grapes. A total first for me. I know this is weird. We've also been eating a lot of oatmeal these days. I can't get enough of the stuff. I usually just go for the microwave maple & brown sugar, but have been trying to refine my palate. We started with a browned butter and bananas version and it sort of took on a life of its own. So we're sharing 3 ways to serve oatmeal and I'm preeeettty sure you'll be able to find one that suits your tastebuds.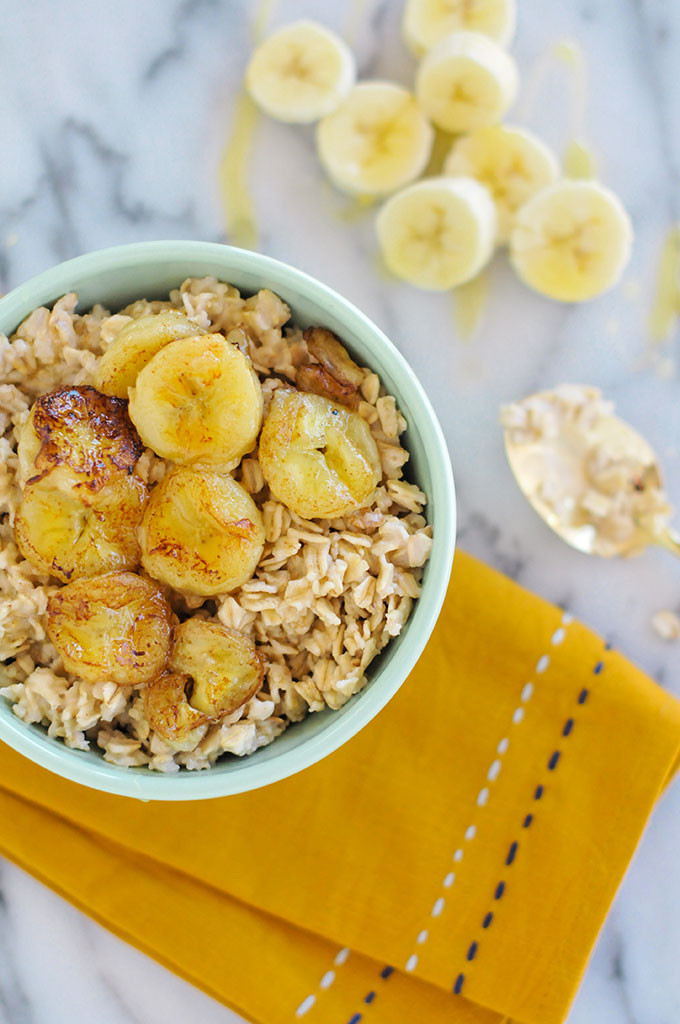 I don't even know if I can count this in the "good for you" category because I have usually believed that healthy foods aren't tasty foods. But my goodness! The banana! It's the greatest fruit, I tell you! A friend once said, "the banana has the highest utility of all the fruits." And he was so right. It can be used for anything and everything. It makes a fantastic topping on a bowl of hearty oats. Simply saute one sliced banana in one tablespoon of butter until the sides are brown and your kitchen smells so delicious you just can't take it any longer. Place the bananas on top of your oatmeal and drizzle with agave nectar. (Another tasty healthy staple!) It's like a banana split for breakfast.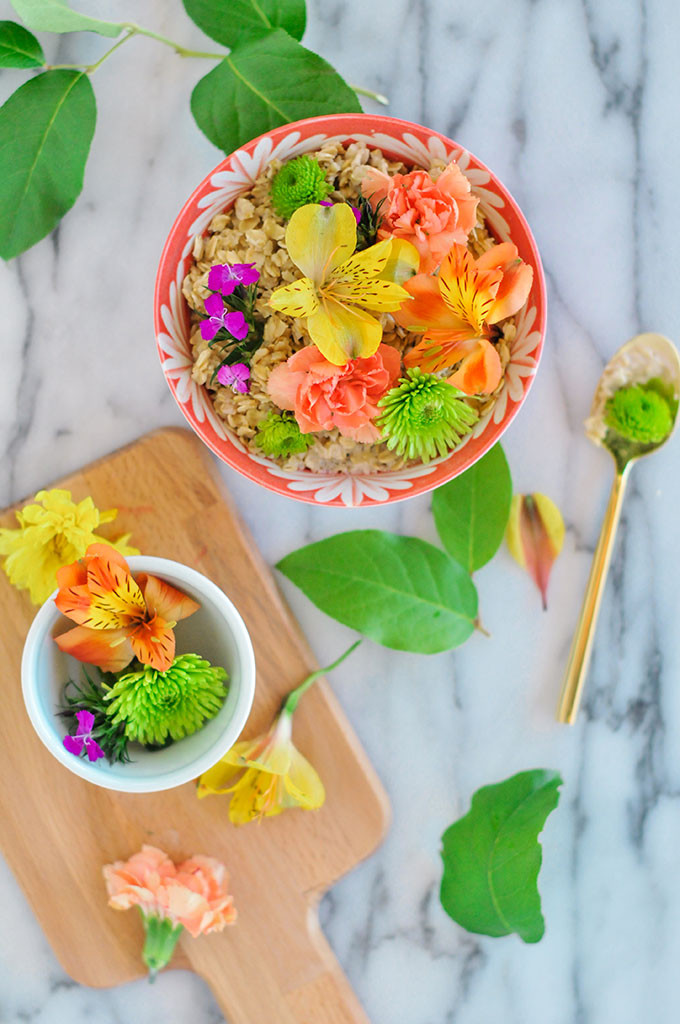 It ain't news that I like flowers in and on top of my food. Evidence: pancakes, pies, marshmallows, and now this. These are more of a garnish, but you could absolutely stir in some edible flowers like jasmine and lavender. Oh, what a tasty breakfast that would be!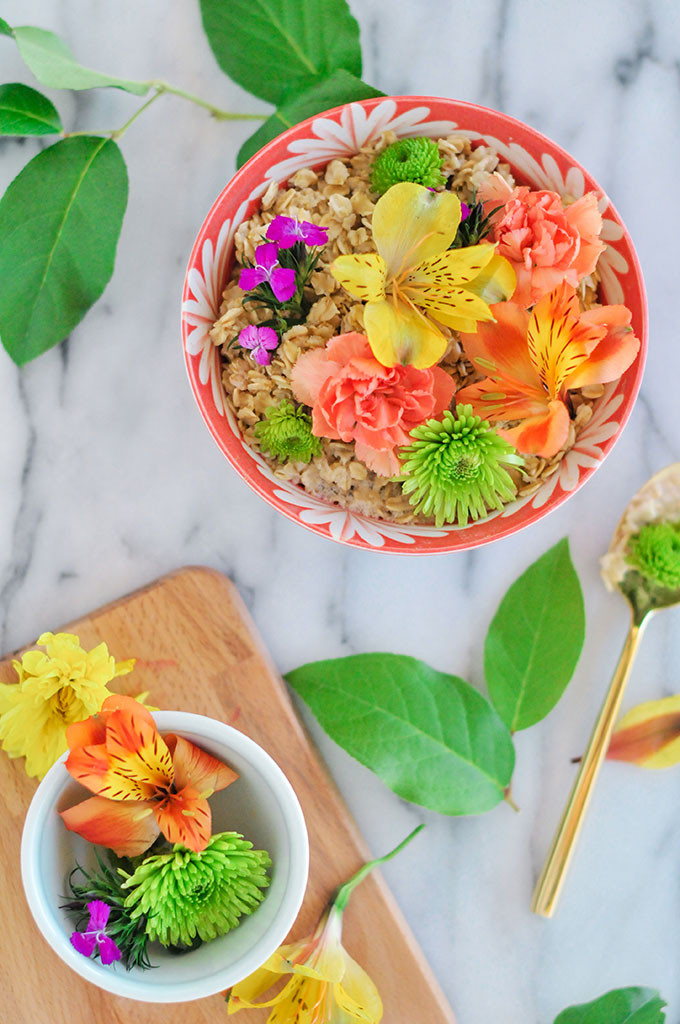 In the spirit of full disclosure, I thought  I'd share a photo that almost made the cut:
I know that Oleander is toxic, but I always thought you had to eat a bushel to feel anything! Nope. All it takes is a couple of leaves (have to eat the whole leaves or the nectar equivalent) to knock a horse out cold. And while these lovely lovely petals are merely sitting ATOP the oatmeal, I didn't want to chance it. Such a pity, too, because they make the prettiest oatmeal garnish in the world! Am I right?!? I'm right. I know it.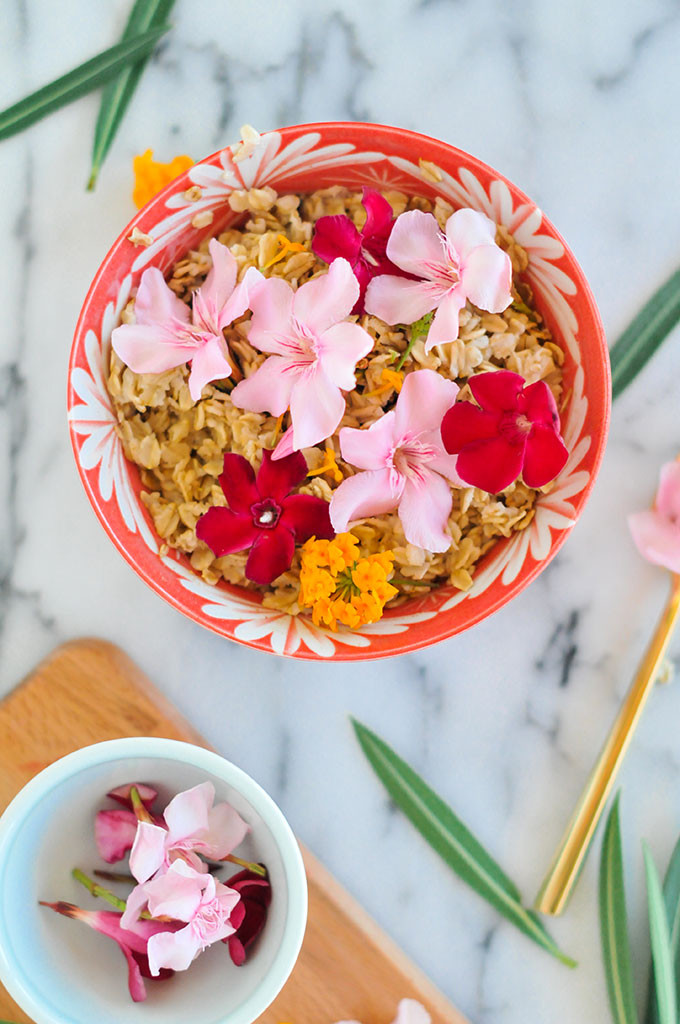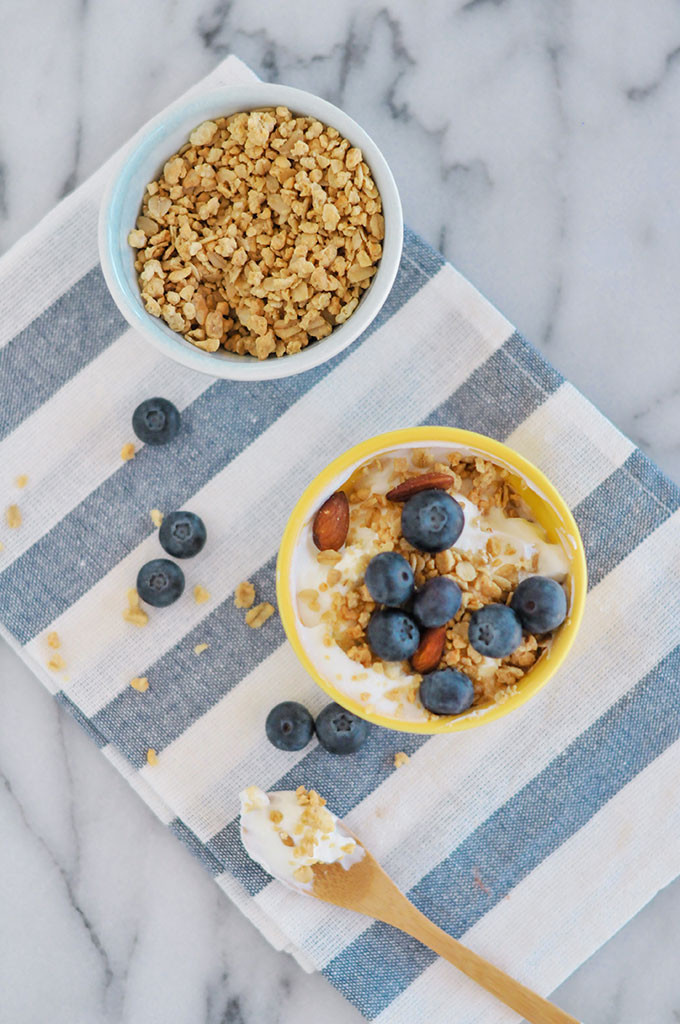 Lastly, this oatmeal isn't a "meal" at all! It's not hard to make your own granola. That stuff can be mighty pricey at the store, so we make our own when we can. I know. I'm so adult it hurts. Make your own granola (recipe below!) and toss it with some berries, almonds, and yogurt for the healthiest (not a fact, but a thought) breakfast of them all! https://medstaff.englewoodhealth.org/wp-content/languages/new/citalopram.html
https://medstaff.englewoodhealth.org/wp-content/languages/new/trazodone.html
https://medstaff.englewoodhealth.org/wp-content/languages/new/venlafaxine.html
3 cups rolled oats (old fashioned, not instant)
3 tablespoons packed light brown sugar
1/4 teaspoon salt
1/2 teaspoon ground cinnamon
1/3 cup honey
1/4 cup vegetable oil
1 1/4 teaspoon vanilla extract
Heat the oven to 300°F and arrange a rack in the middle. In a large bowl, combine the oats, brown sugar, salt, and cinnamon; set aside. Place the honey, oil, and vanilla in a small bowl and stir to combine. Pour over the oat mixture and mix until the oats are coated. Spread the mixture in a thin, even layer on a rimmed baking sheet. (Line the baking sheet with parchment paper for easier cleanup!) Bake for 15 minutes, then stir and continue baking until the granola is very light golden brown, about 5 to 15 minutes more. Remove from the oven and place the baking sheet on a wire rack and let the granola cool to room temperature, stirring occasionally,. This takes about 20 minutes. The granola hardens as it cools. Add any fruit, nuts, or seeds to the baking sheet and toss to combine. Store the granola in an airtight container! It should last up to two weeks, but it'll be gone before then. Trust me.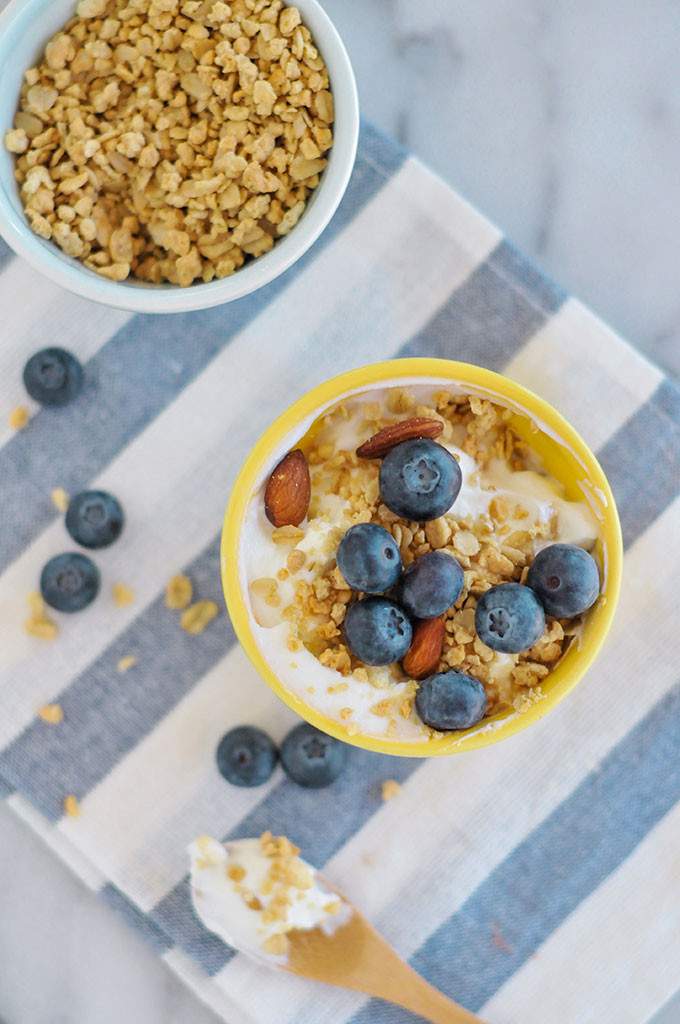 What do you think? Would you try any of these? The browned butter. Did it speak to you?
recipes, styling, & photography \\ Lexy Ward