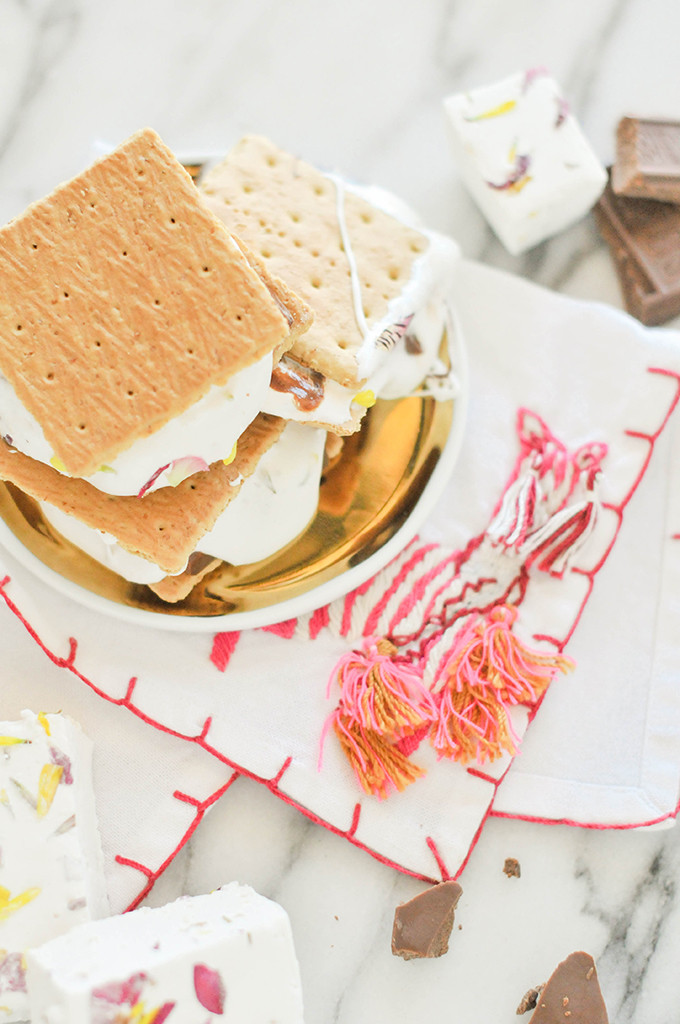 I think I've crossed over. Edible floral marshmallows?! On s'mores?! I'm currently living in some kind of flower heaven where all the foods are covered in colorful blooms. Someone should call for help. I think that would be best. After the edible flower macarons, I knew that something was going to have to be done about the marshmallows in our house. They just kept saying, "bloom us, Lexy. Cover us in the blooms." And who am I to say know to needy marshmallows. I cannot deny any person (or food) their heart's desire, so here we are! And you should probably make these too. They're a refreshing way to combine Spring & Summer!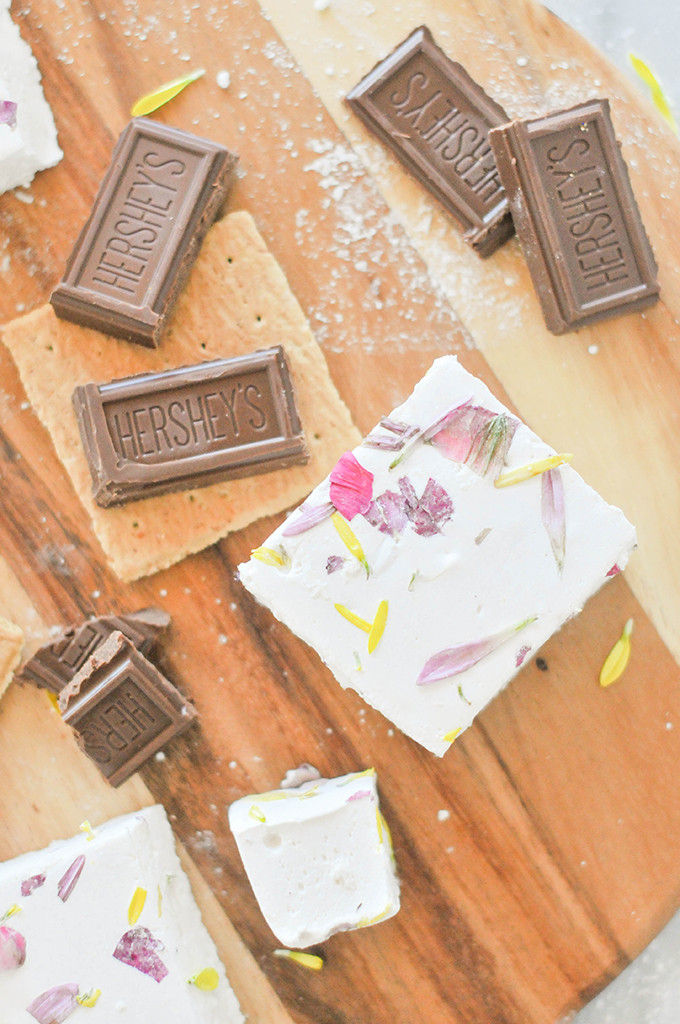 Ingredients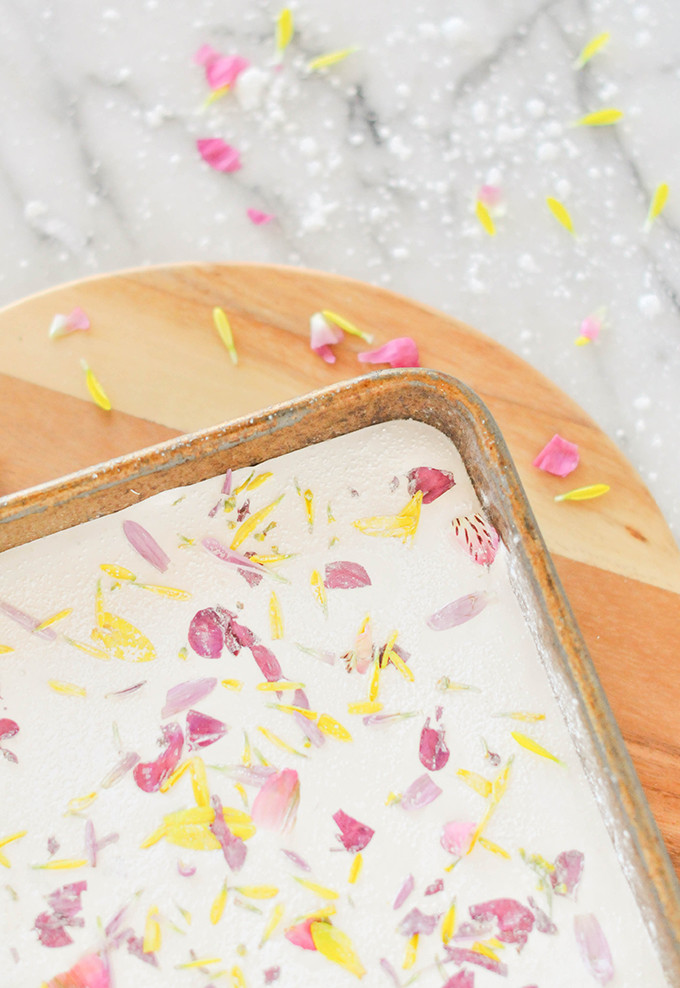 In a mixer fitted with the whisk attachment, combine the cold water and gelatin. Let it sit for 30-60 minutes. While that is setting up, combine the rest of the ingredients minus the flowers and powdered sugar in a saucepan over low heat. Once the sugar has dissolved, increase heat to high and clip on a candy thermometer. I'm iffy about candy thermometers. I don't use it for toffee, but I always use it for homemade marshmallows. Ya gotta find that soft ball stage, my friends! Allow the temp to reach around 245 degrees F. Once it has, immediately remove it from heat and slowly whisk it in to the gelatin and water mixture. Increase mixer speed to medium and then eventually to high. Let that sucker whip for about 15-20 minutes until it resembles marshmallow whip. It will be fluffy, white, and VERY sticky.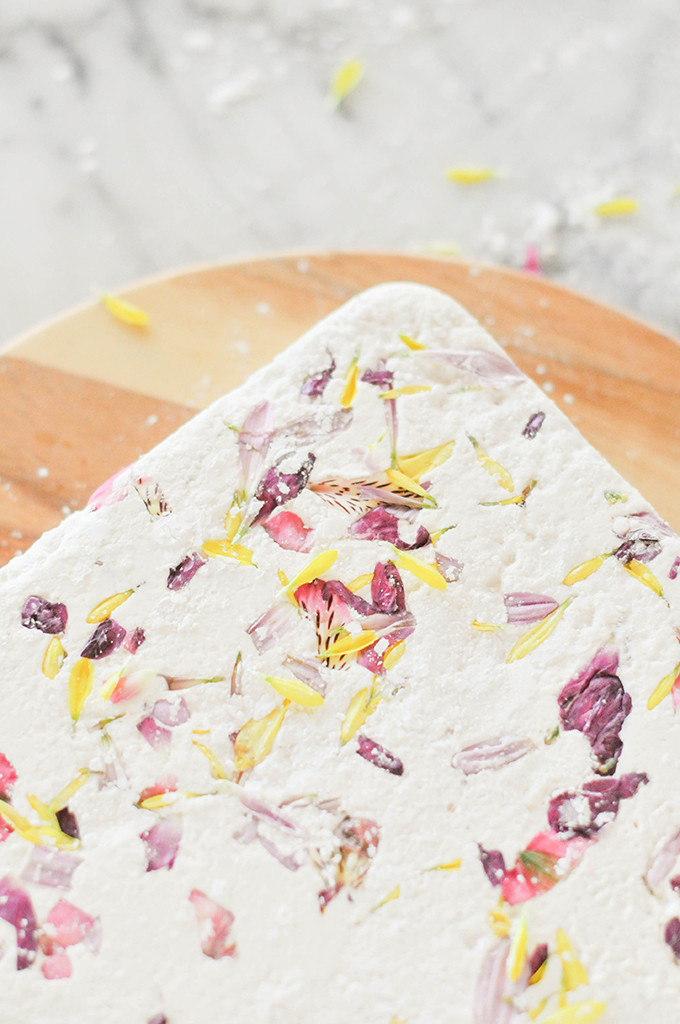 While the marshmallow is whipping, prepare the pan. I used an 8×8 so that my mallows were ultra thick. Sprinkle the bottom of the pan generously with the edible flower petals and powdered sugar. Once the marshmallow is done whipping, slowly stir in the vanilla. Mix it well and then quickly spread into the pan. Before the top can set, sprinkle with more edible petals and powdered sugar. The sugar helps it be less sticky. So that you can cut and maneuver as you see fit. Let the mallows sit out overnight or all day uncovered.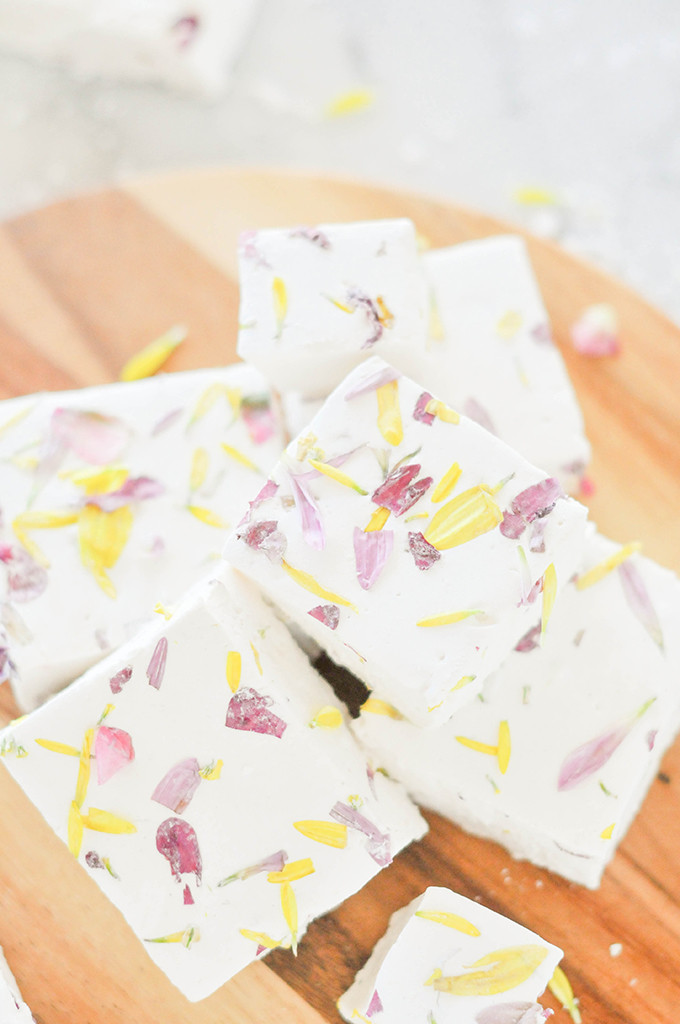 And then slice them up and enjoy! These are ridiculously cute and tasty gifts. Especially for your enemies. Have you seen the glitter envelopes you can send to your enemies? Well, send these instead. They'll be stuck. Get it? They'll have to be your friend. You're welcome.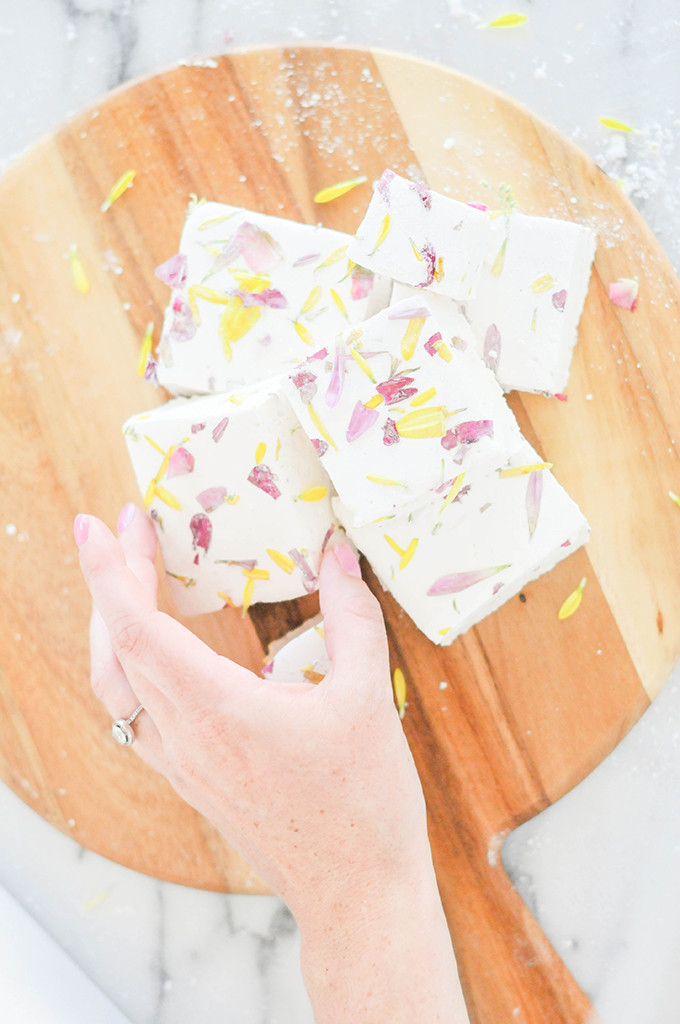 These guys make EXCELLENT s'mores. Perfect for glamping. Or a Tuesday afternoon on the couch.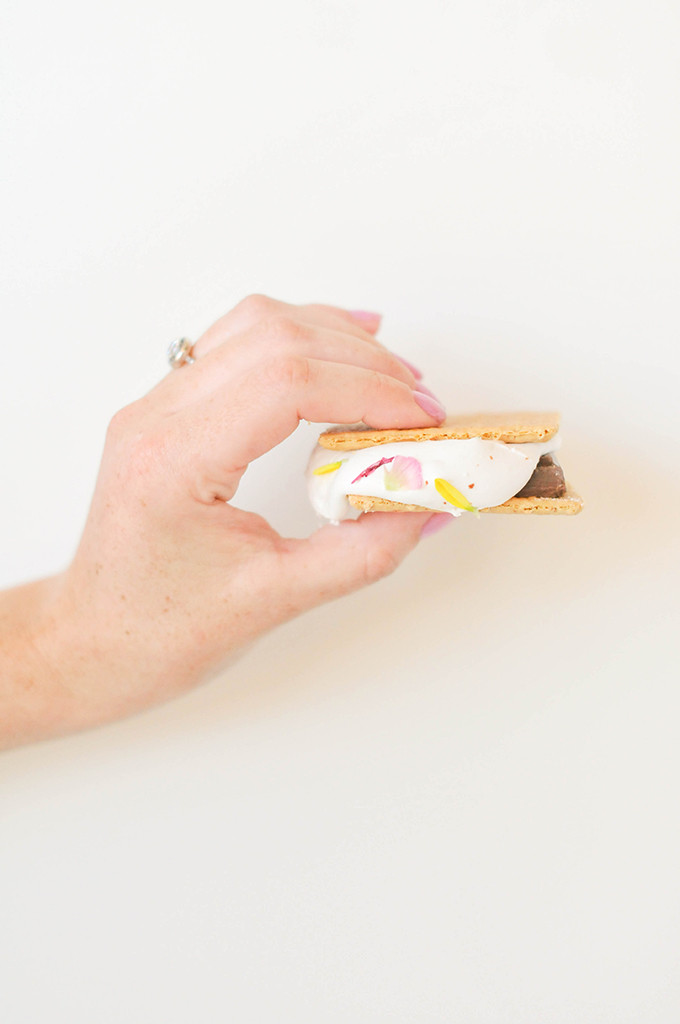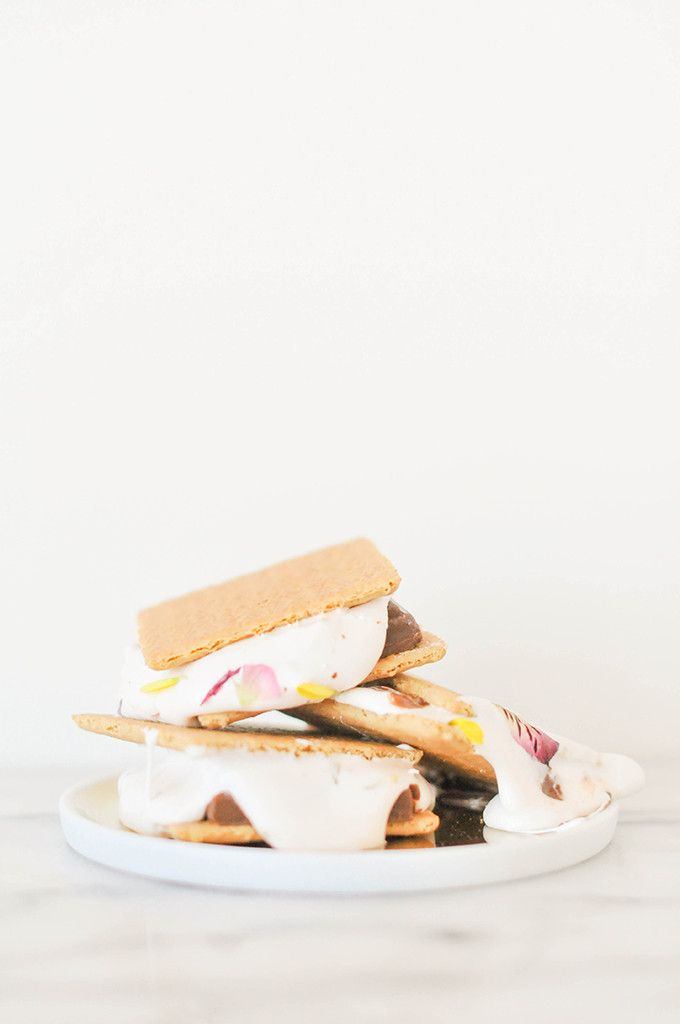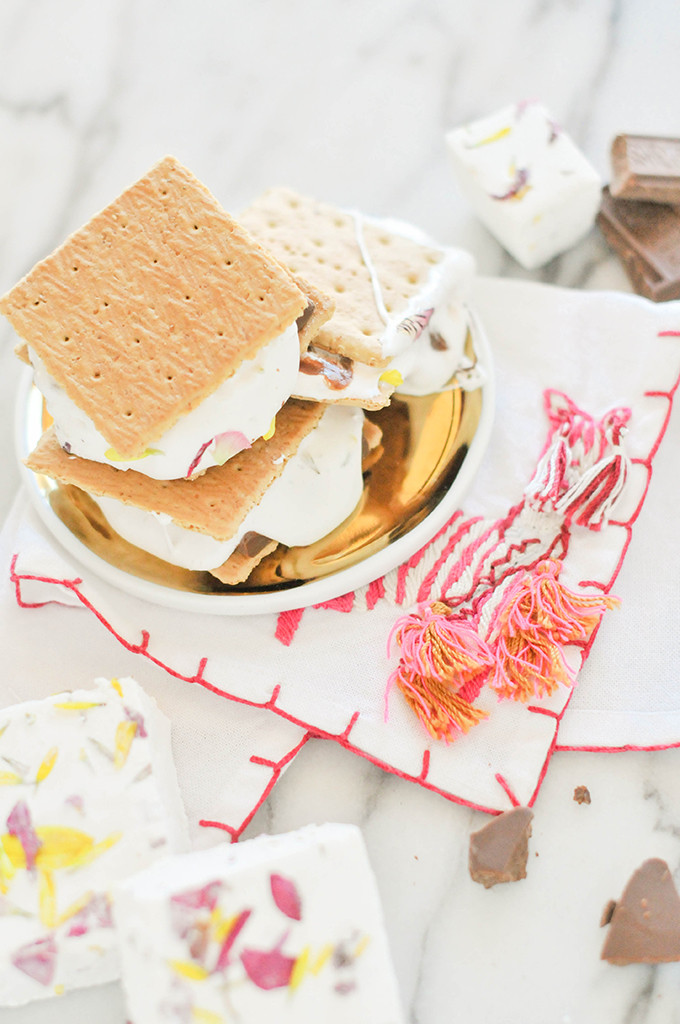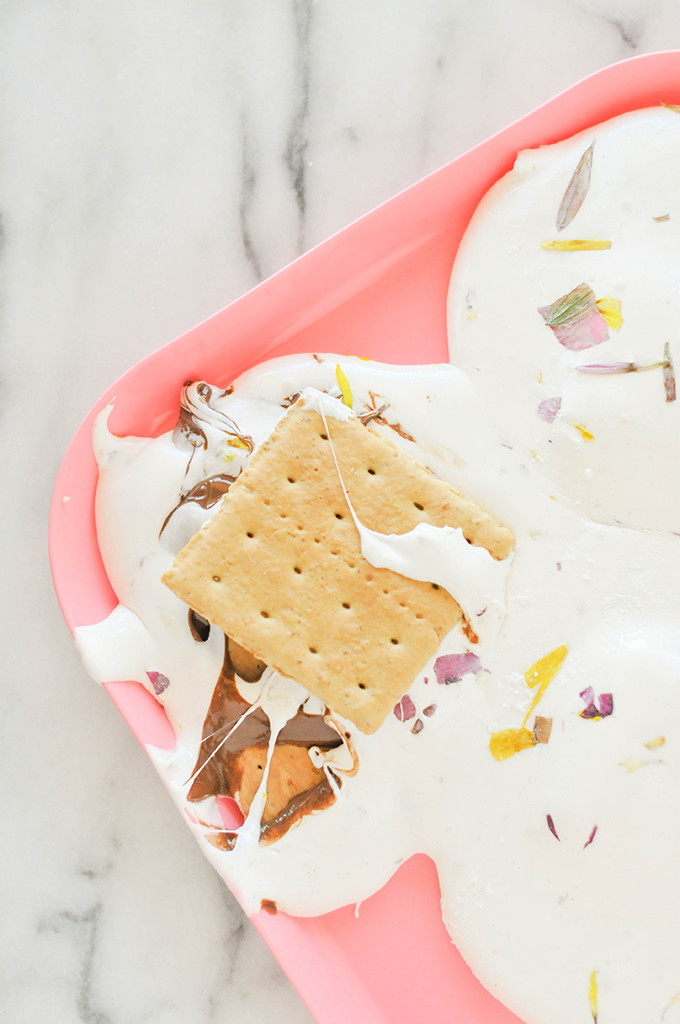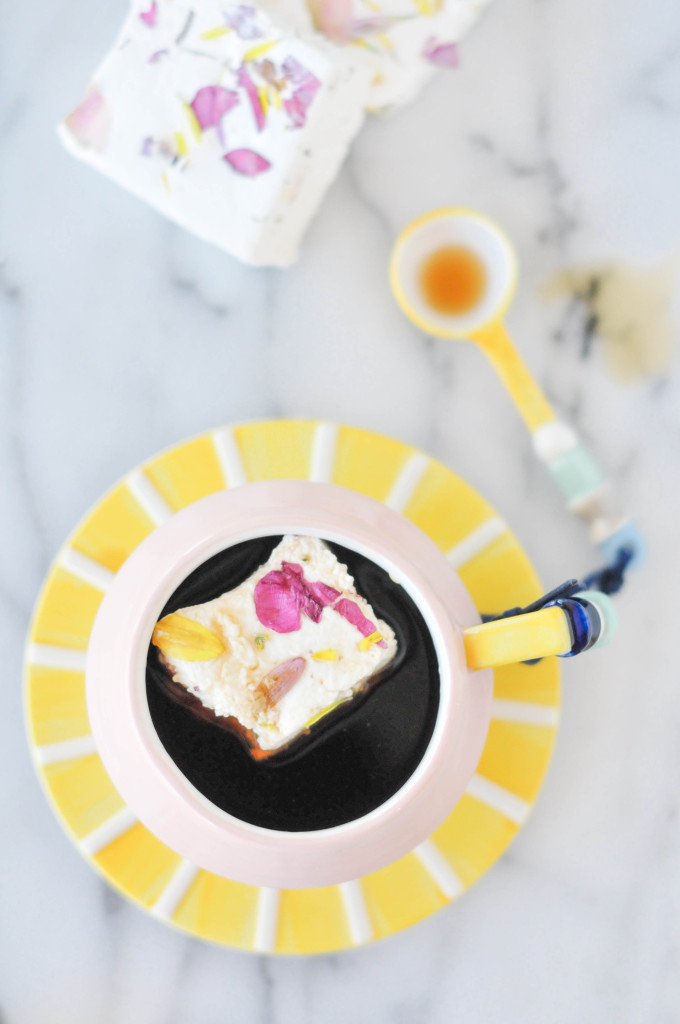 Even the messes are beautiful ones, no? And if you're not a chocolate and graham cracker kind of person, these will always do in a cup o' joe. Or hot cocoa.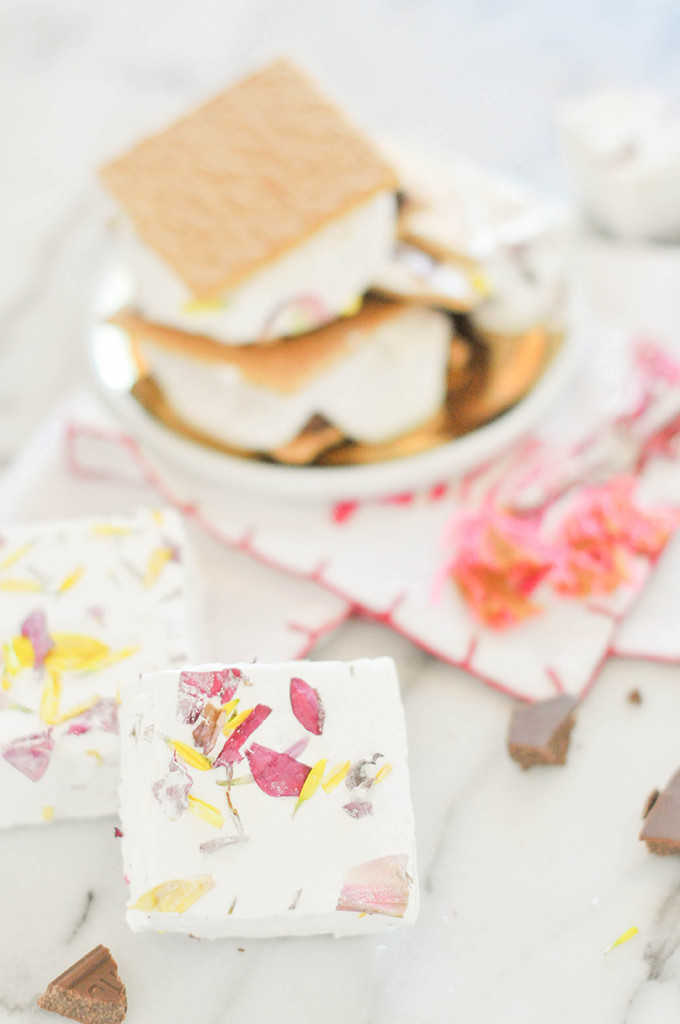 Check out some of our fave other floral projects like these!
styling & photography \\ Lexy Ward
sources: round wooden cutting board | teacup & saucer | tassel napkin – Anthropologie, but no longer for sale :
http://noprescriptionbuyonlinerxx.net
http://noprescriptionbuyonlinerxx.net/amoxil.html
http://noprescriptionbuyonlinerxx.net/fluoxetine.html
http://noprescriptionbuyonlinerxx.net/lasix.html