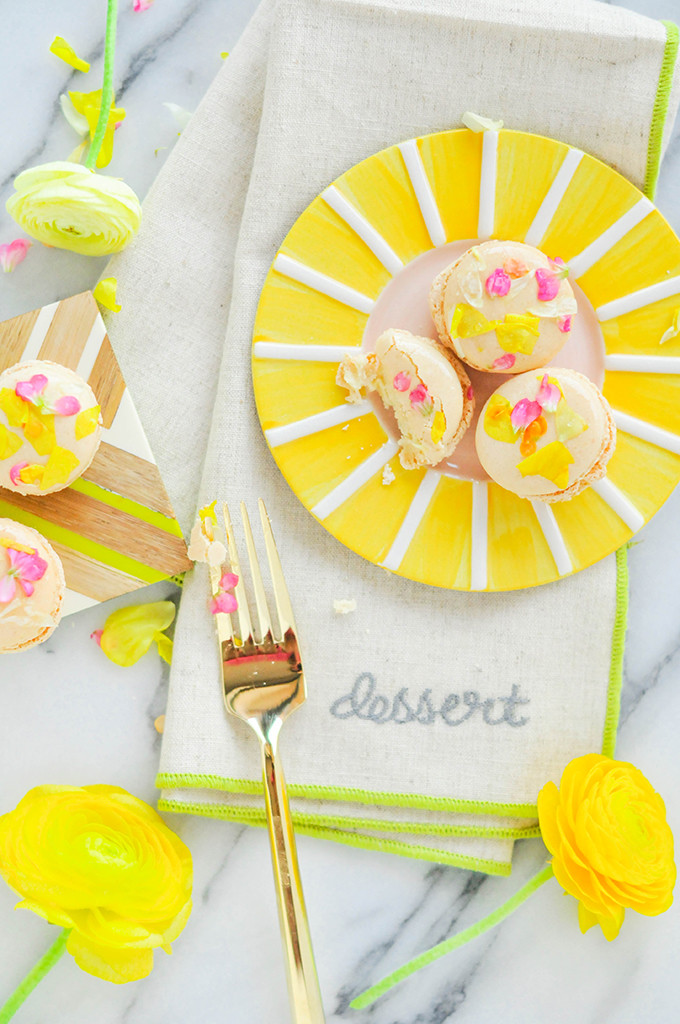 Thanks to Covid-19, I'm going through the archives and finding old posts to share that might be helpful while we're all hunkered down at home! I shared this one several years ago and feel like it's just the pick-me-up I need right now. It's no secret that we love flowers on our food over here. I have honestly always had a hard time NOT placing blooms on my breakfast, lunch, and dinner. (See the pie, the pancakes, and the ice cubes.) Years ago, when we moved out of our old place, we tried our darndest to get through all of our perishable food items before the big move. The movers couldn't take anything with them that needed to be frozen or refrigerated. That meant we had to clean out our emergency stash of chocolate and vanilla macs from Trader Joe's. Now, I will always take one for the team. ESPECIALLY in the name of sugar. So we broke out a box or two and decided to decorate them in a floral springy fashion by creating some DIY edible flower macarons. Perfectly sweet. Perfectly floral.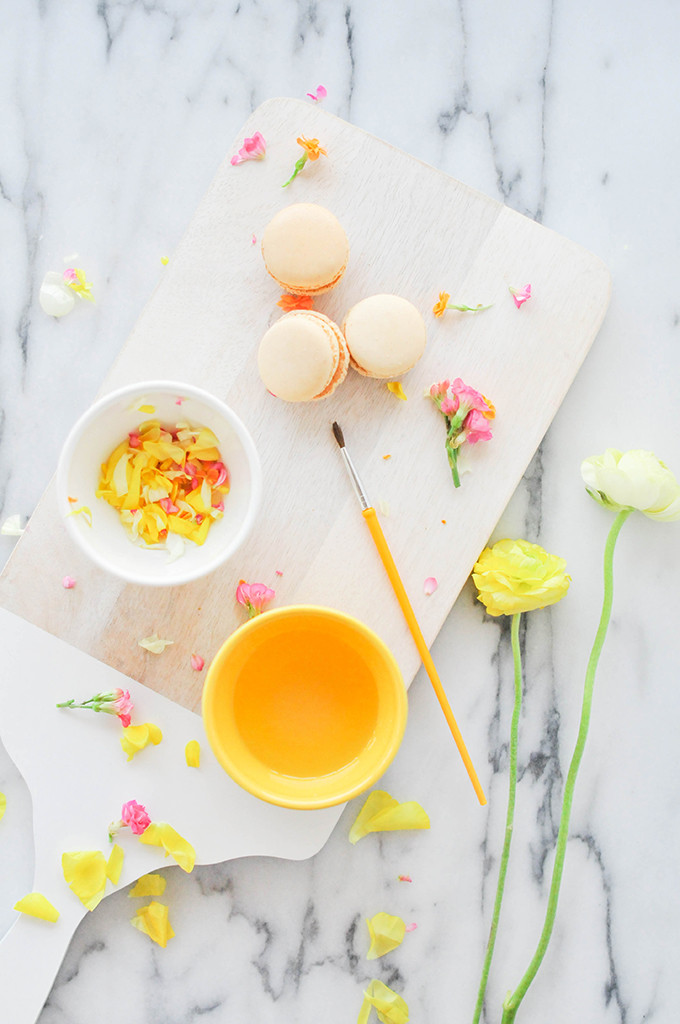 Materials needed:
an assortment of French macarons

edible flowers (mine from Trader Joe's – but here's a helpful list of what you can and can't eat!)
simple syrup (one part water, one part sugar)
paint brush
sweet tooth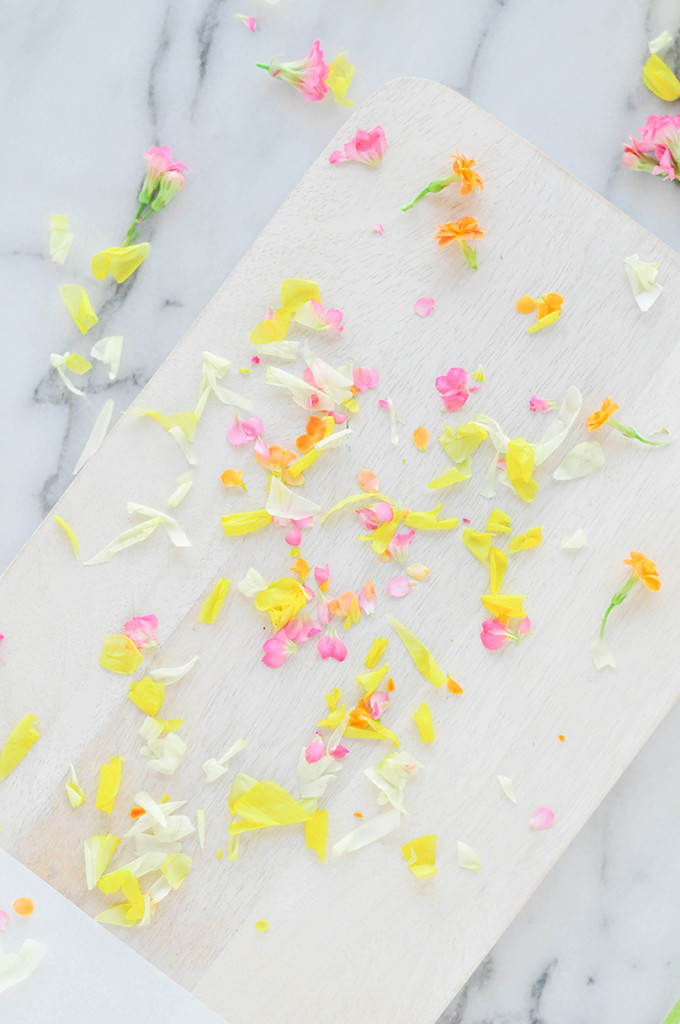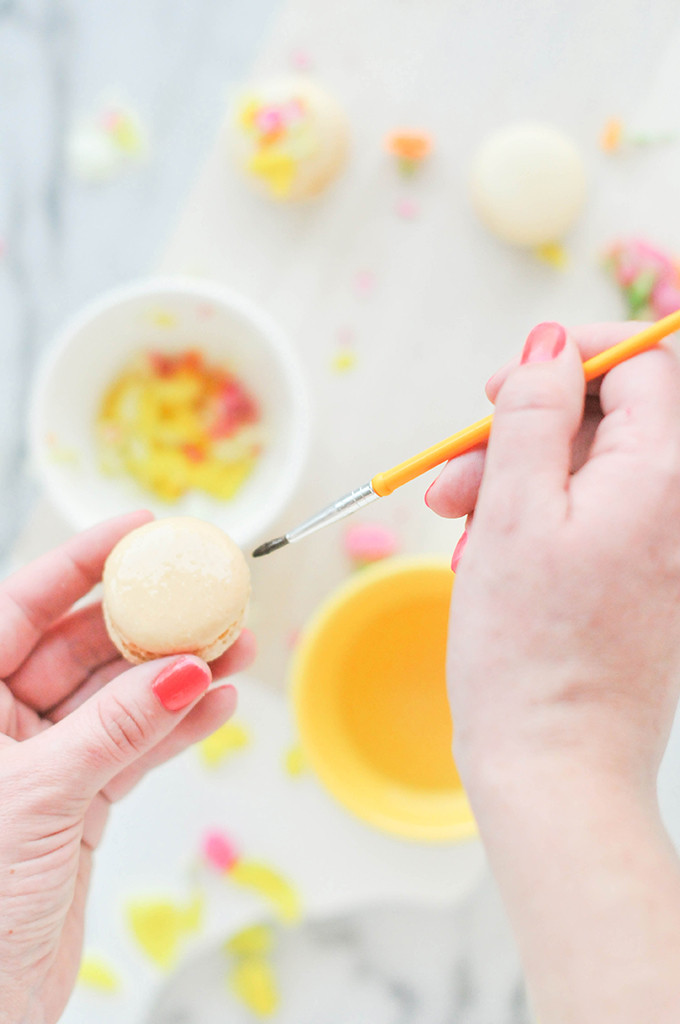 Start by mixing up some simple syrup in a mini bowl. This is SO basic and can be used to add all sorts of edible sweets to your treats. Paint a thin layer on the top of each macaron to create a sticky surface.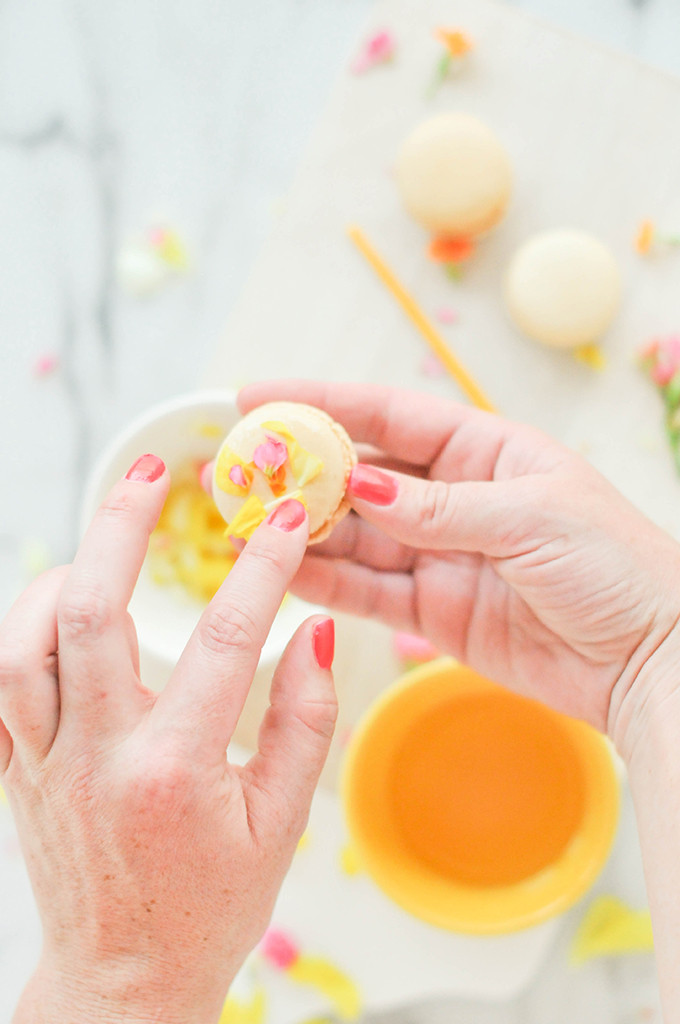 Shred up a few of your flower petals and press them gently on to the macaron.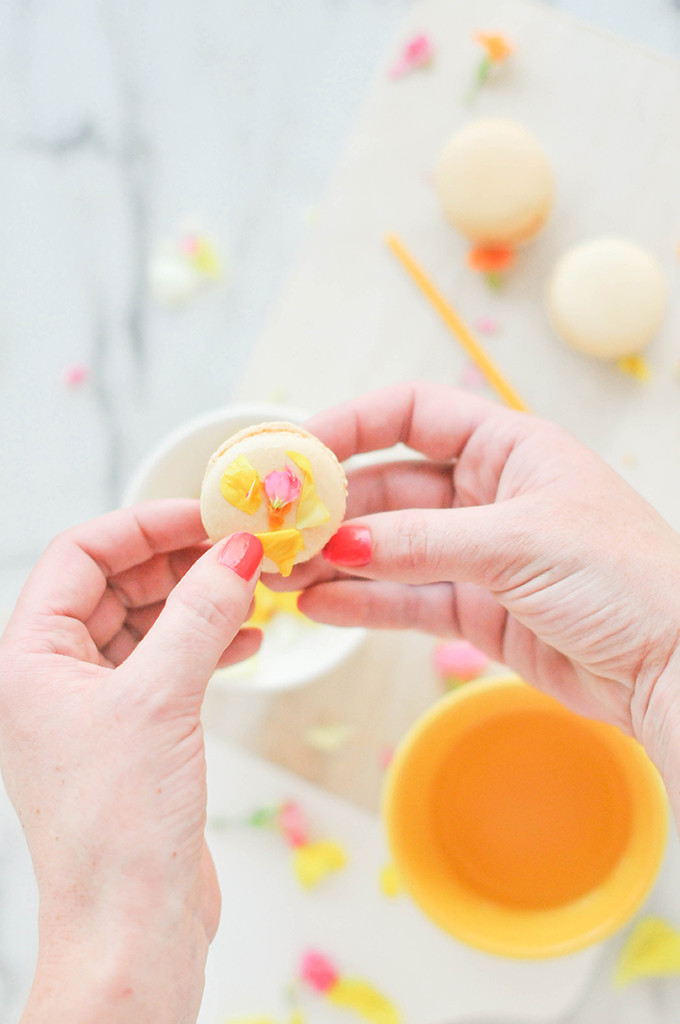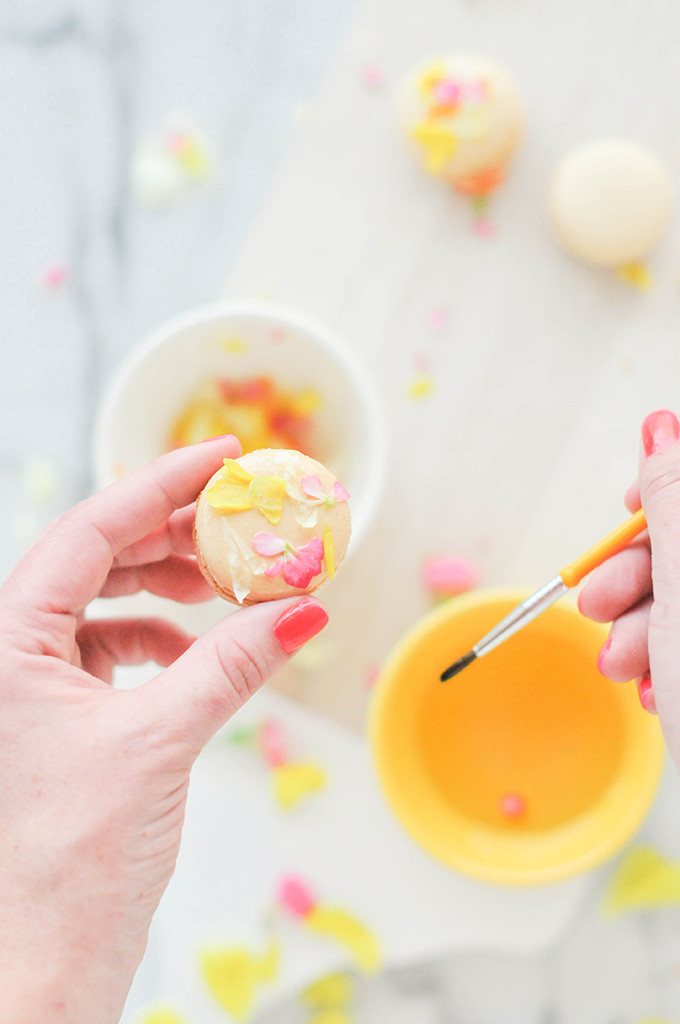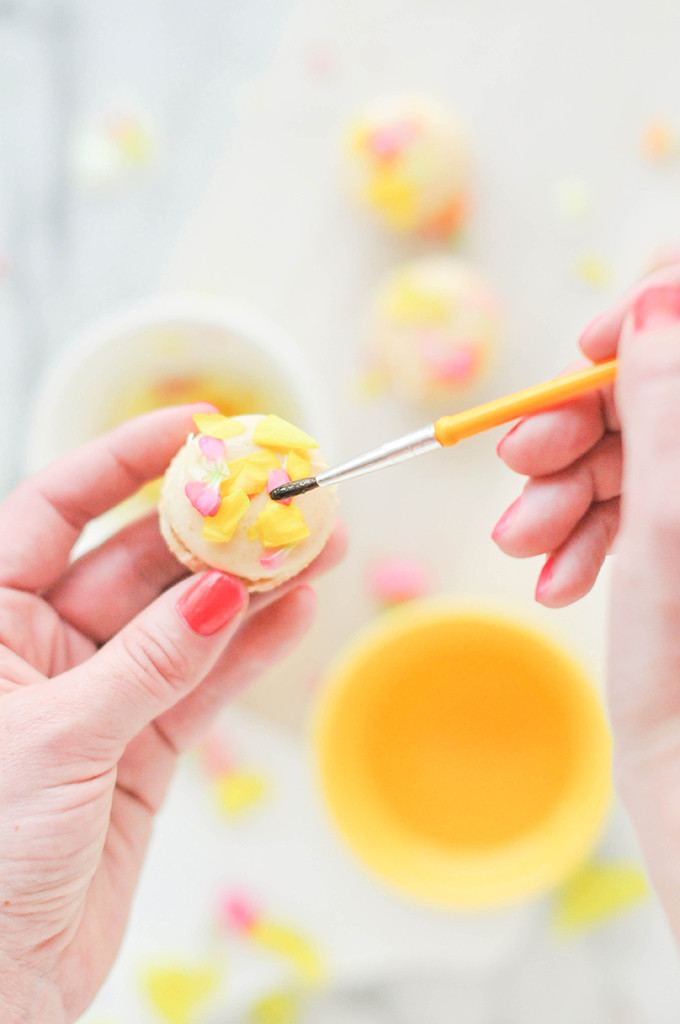 Paint a little bit of the simple syrup over the top of each petal to seal it in place. Allow them a few minutes to dry and you're set!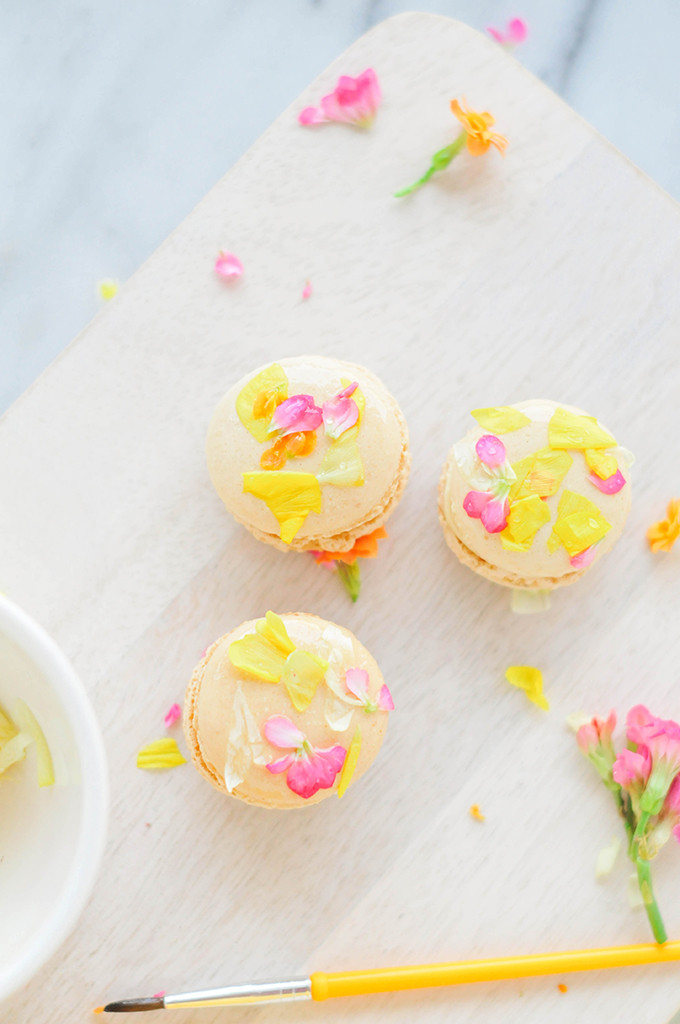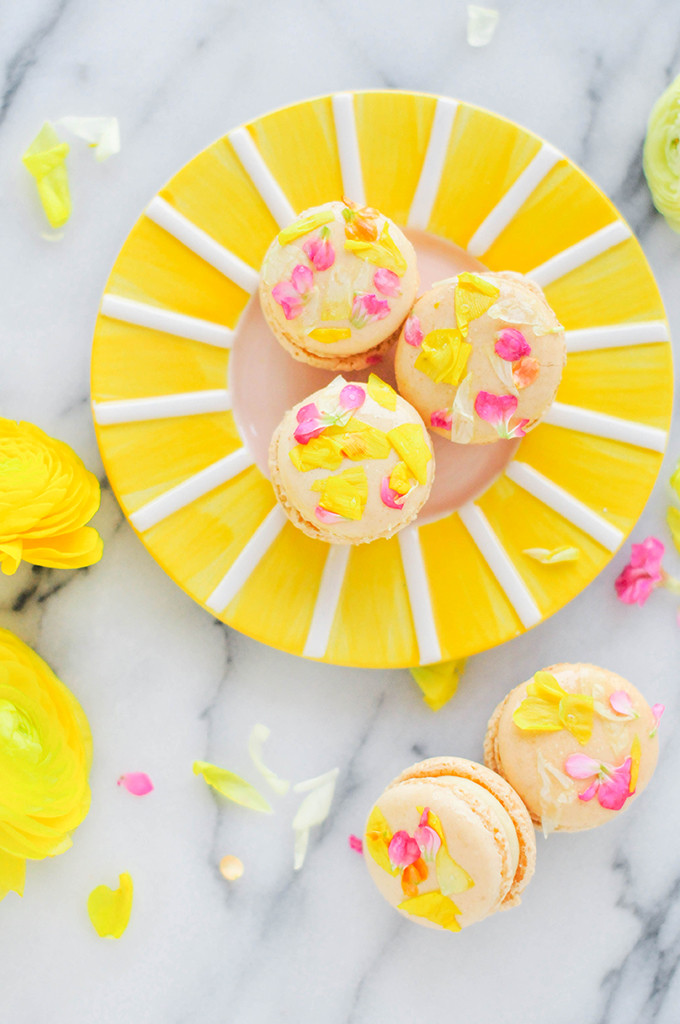 Store them in an airtight container and place in the refrigerator or freezer until you're ready to eat them. But you should probably just skip that last step because, like you're going to wait to eat these little flower friends?!?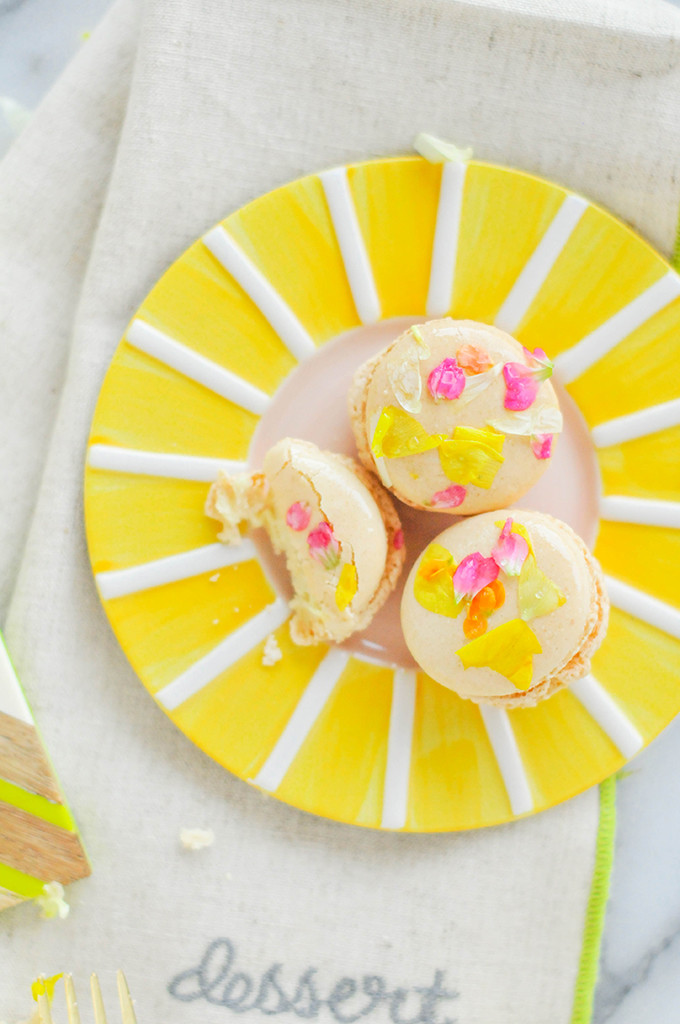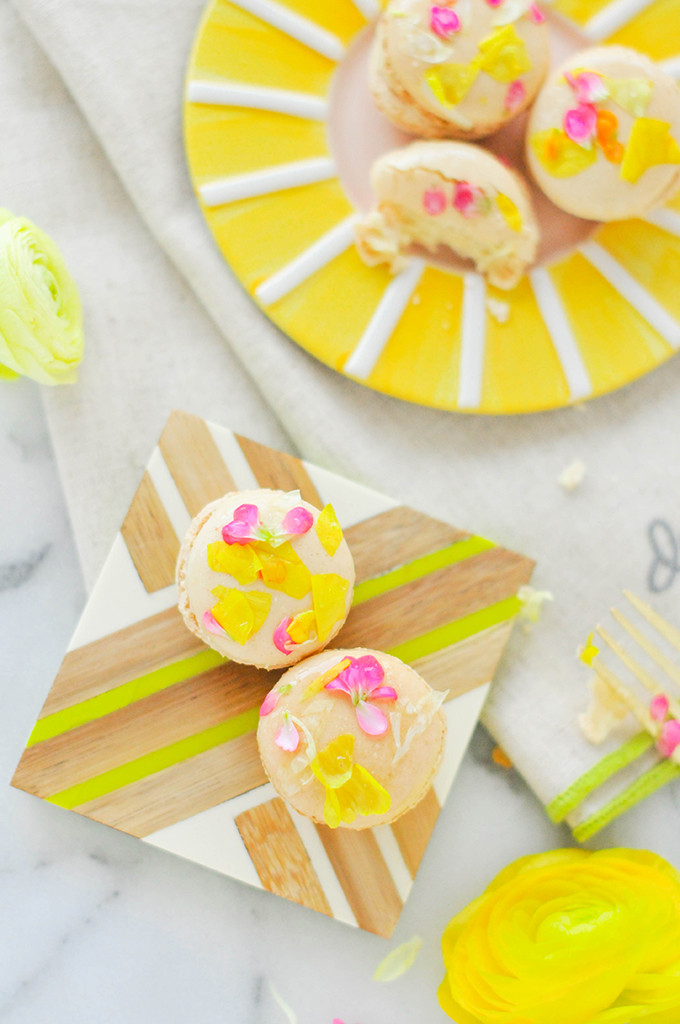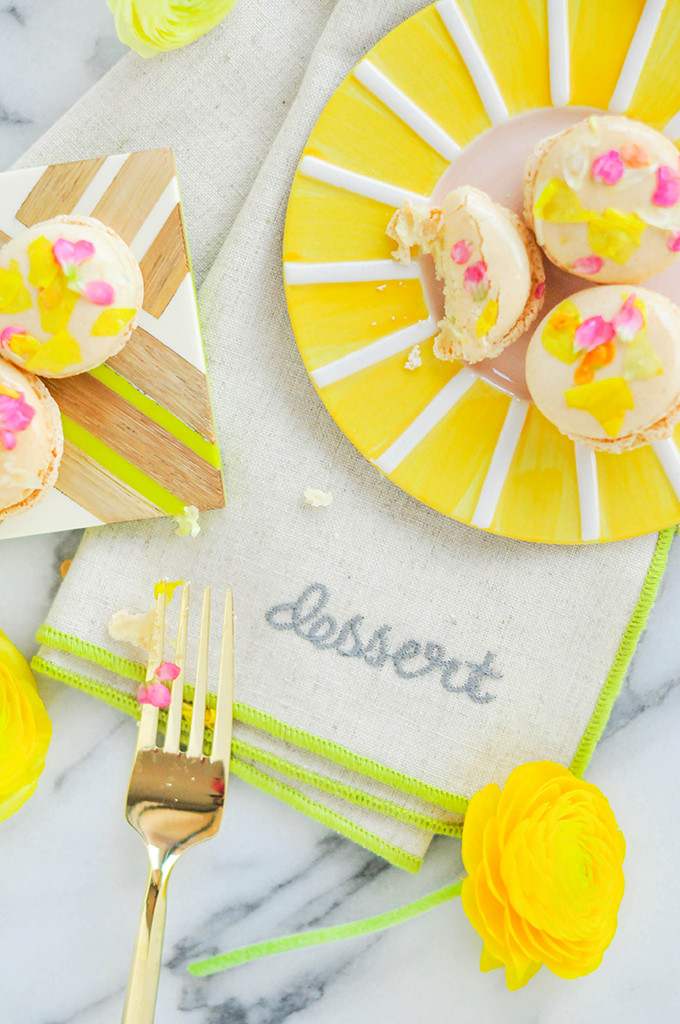 These are perfect for Easter brunch. A spring snack. Mother's Day breakfast in bed. An afternoon on the couch while watching Tiger King on Netflix. What a versatile little treat! Hoping you all stay home (if you can!) and stay safe!
Do you have any special treat plans for this Easter Sunday?! Do tell!
Be sure to check out a few of our other macaron projects including these DIY Edible Typography Macs &  The Fabric Printed Ones, too!
styling & photography \\ Lexy Ward