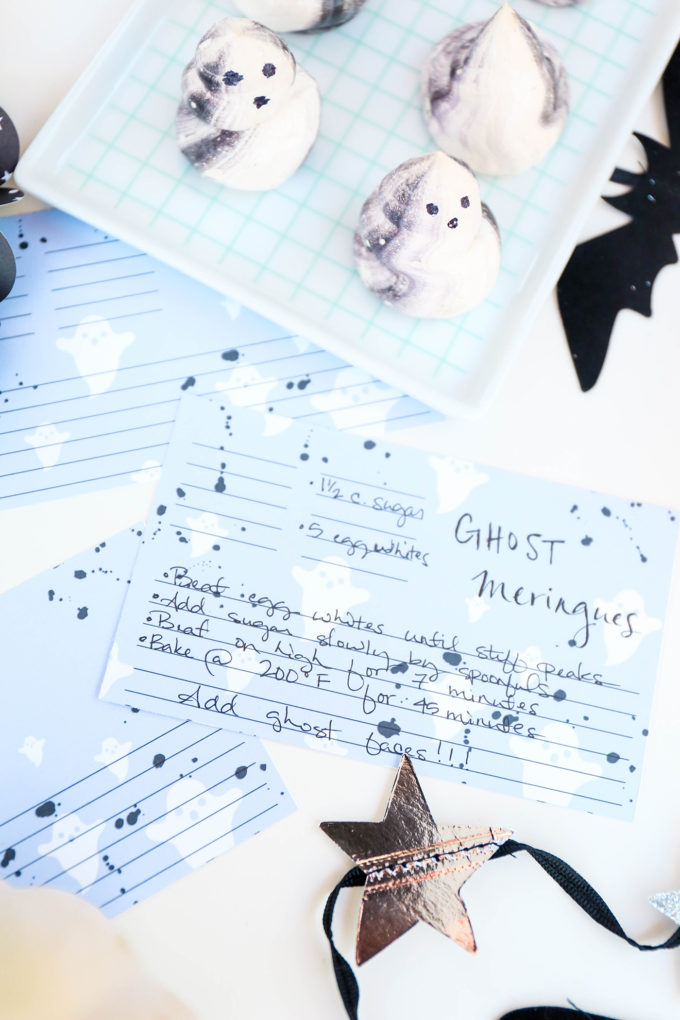 Wowza! October is just flying by, you guys! It's my second favorite month out of the year (hey-o, December!), and I've been a little preoccupied with little miss Mara. I can't wait to share more about her here, and I plan to do that very soon, but in the meantime, let's talk about meringues. Meringues and Halloween. Maybe it's not obvious, but the two really go hand-in-hand. Meringues are these tasty little morsels made from two ingredients and they make the perfect little shape once baked. The shape of ghosts! I want you to have some ghosty meringues and I'm sharing the recipe today along with these ghosty printable recipe cards so you can make a bunch and hand them out with the recipe at your local trunk-or-treat. Because you're attending a trunk-or-treat, right??? I used to be against them, but as a parent, they've grown on me! But that's a story for another day. Let's talk meringues!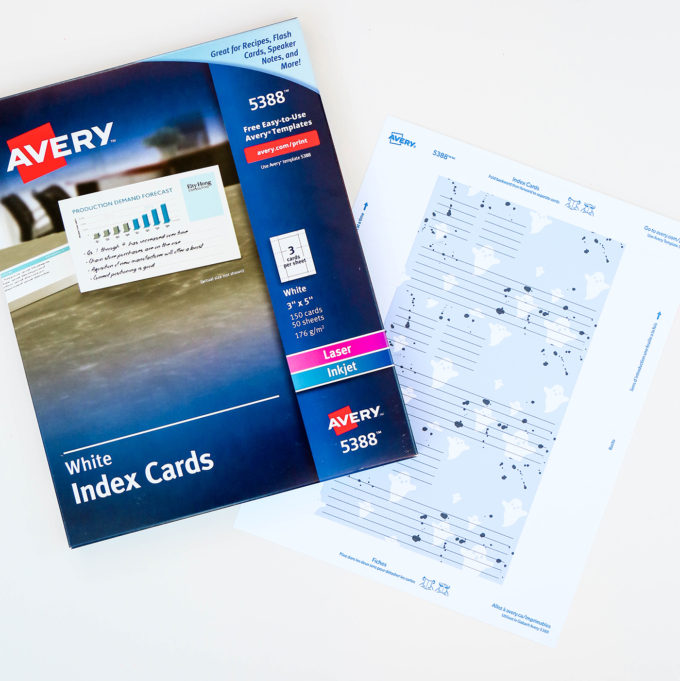 For the Ghosty Printable Recipe Cards
Inkjet printer
ghosty template download (at the bottom of this post)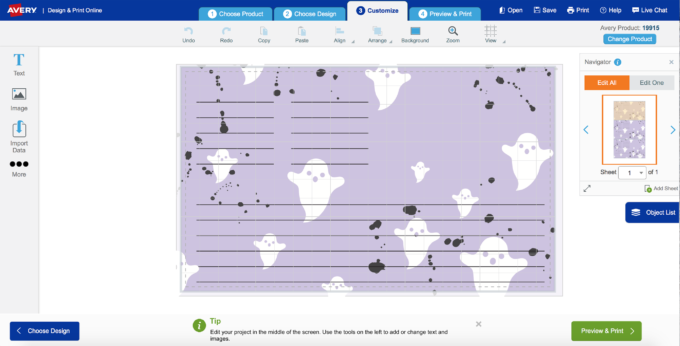 When printed , these are a fun pastel purple! The ghosts are behind the lines so you can write the recipe and it will be easy to read! The upper righthand corner is blank so you can either write the name of the recipe by hand, or use Avery Design & Print Online to add some digital text.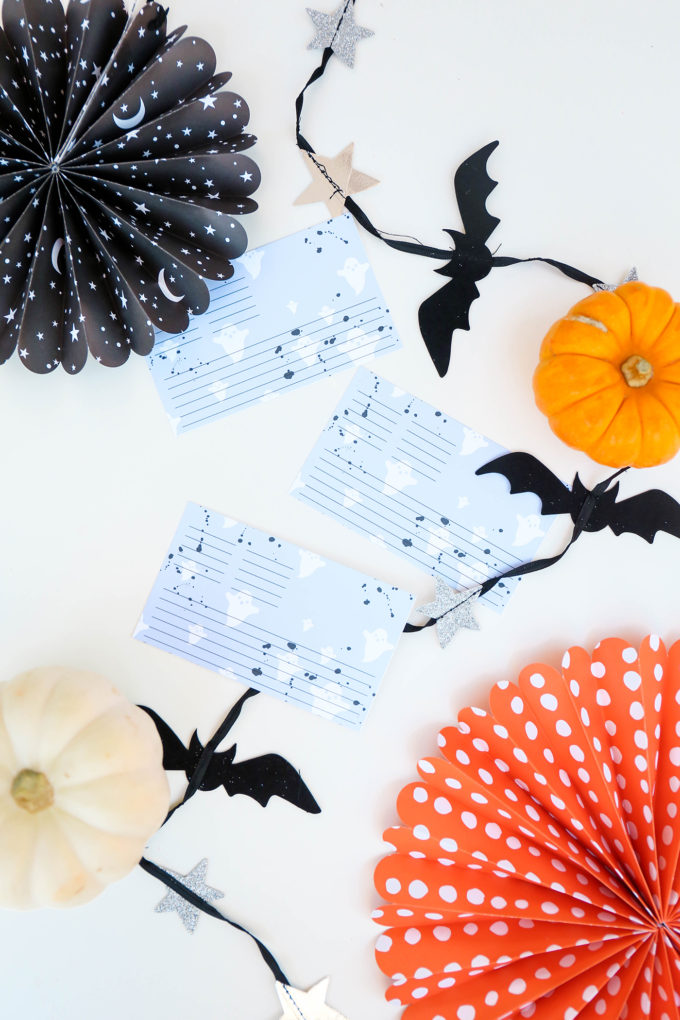 Print them out and pop them free along the perforated lines! They come three to a page so you can make a bunch of recipe cards rather quickly.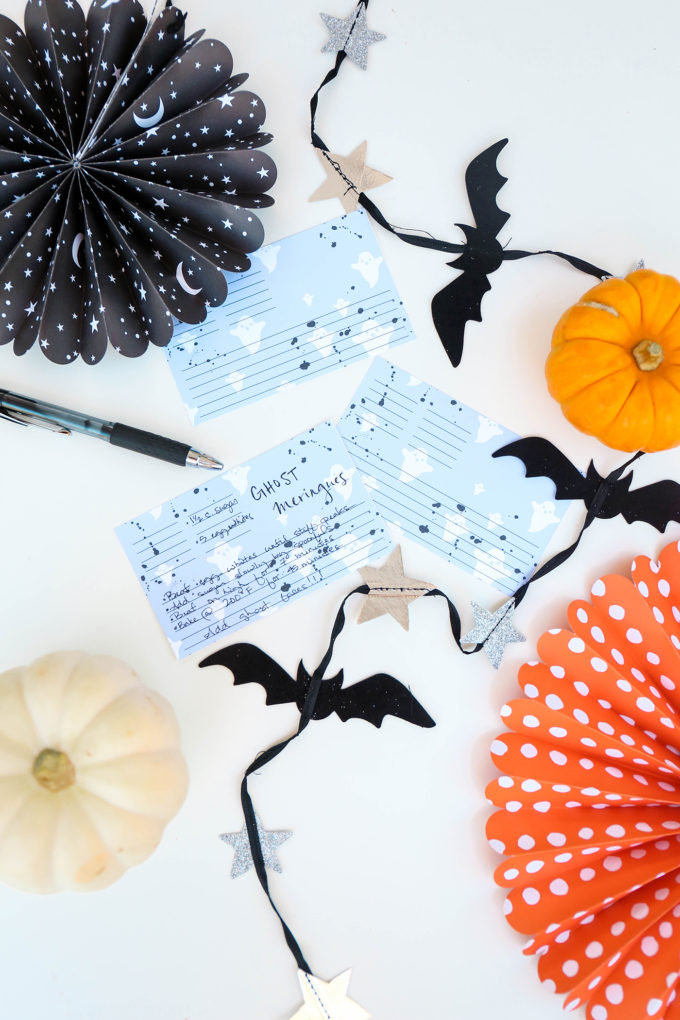 And then simply add your recipe!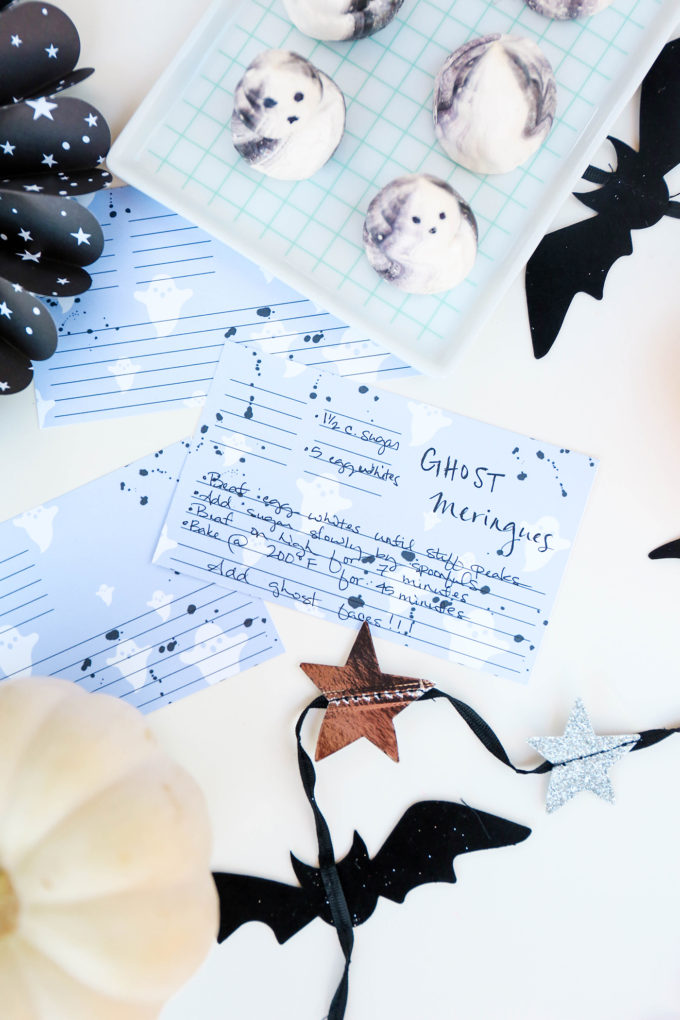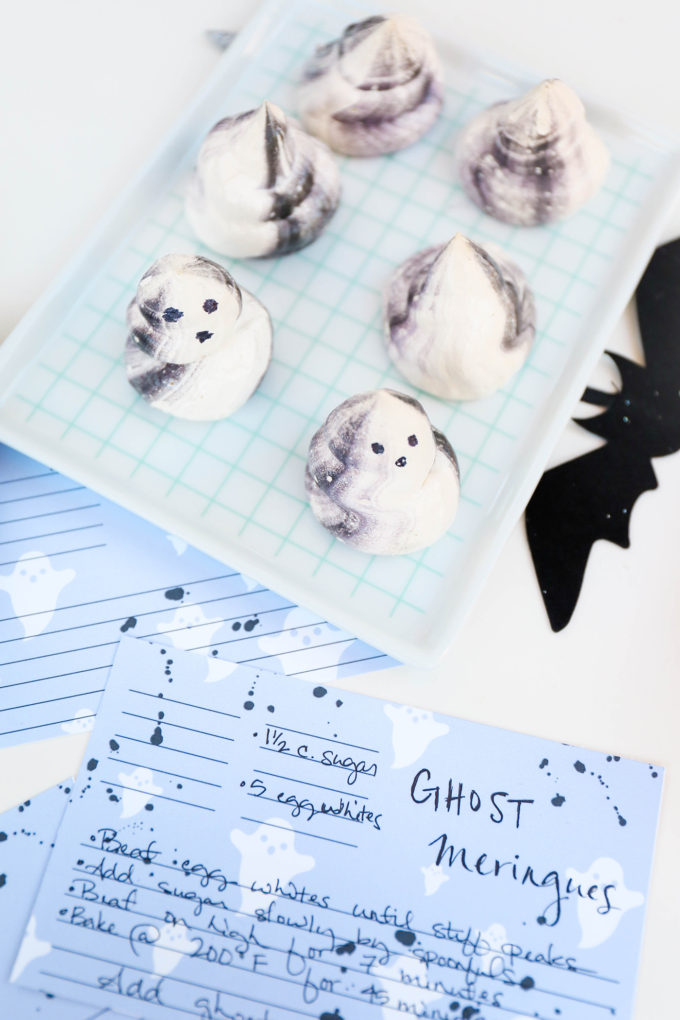 For The Ghost Meringues
1 1/2 cups superfine sugar (it's sometimes called Baker's Sugar!)
5 egg whites
Preheat oven to 300 degrees Fahrenheit. In a large mixing bowl, start by beating the egg whites on low speed to get most of the air bubbles out. After 2-3 minutes, beat on high until stiff peaks form. You'll know the whites are ready when you can tilt the bowl upside down and nothing spills out. Once stiff peaks are formed, slowly add the sugar spoonful by spoonful. Beat on high for about 7 minutes. The mixture will look super glossy at this point!
Fill a piping bag with the mixture and cut off the tip. Pipe mini meringue drops onto a parchment-lined baking sheet. To add color, simply paint stripes on the inside of the piping bag before filling. Bake the meringues for about 45 minutes until you can lift them and the bottoms stay intact. Let cool completely and then add little ghosty faces with a black food marker! If you don't have a food marker, use a little black food coloring and let it dry.
DEVOUR. Or share. It's up to you.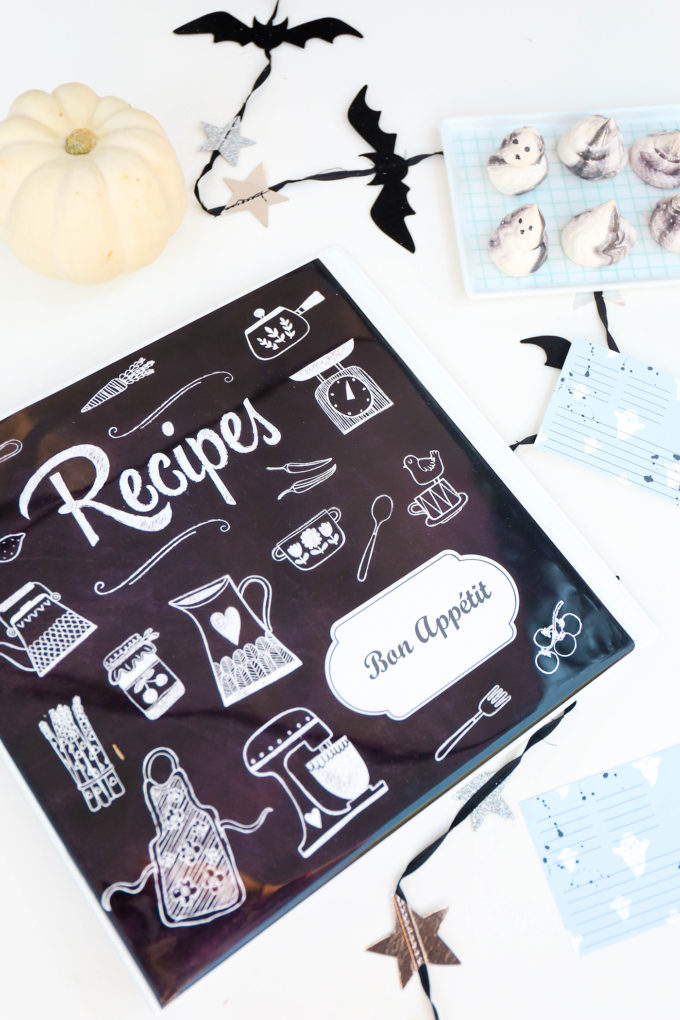 We went with a black and white theme in honor of Avery's recipe binders! The starter kit comes with clear sleeves to hold all your recipes. You can choose from a few different design options and it's easy to add a new recipe to the collection whenever you're ready!
To print out the to do list, simply click the link below. The design can be enlarged or shrunk to fit your needs, so if you want to add the design to a different Avery label, go for it! The design is a downloadable .Avery file. Download it, and then go to www.avery.com/print to open the file using Avery Design & Print Online. **Because it's an .Avery file, it may seem like it's broken or didn't work if you try to open it in another editing program, but the design will open up if you go to www.avery.com/print to "open a saved project from your computer". Open everything up (it's all sized and ready for ya!), keep the text or delete it and add your own, and then save and print on Avery White Index Cards (#5388)!
Check out some of our past printable collaborations with Avery right here! With Halloween around the corner, these boo labels & trick or treat bags might be right up your alley! **Please remember that this download was designed for non-commercial use and may not be redistributed or sold in any way. So happy if you share it, but please link to the original post. Thanks mucho!**
**This post is in partnership with Avery, a company that believes in bringing beautiful labels to the masses. Thank you for supporting the brands that help Proper create fun and inspiring content!
concept, design, & photography \\ Lexy Ward