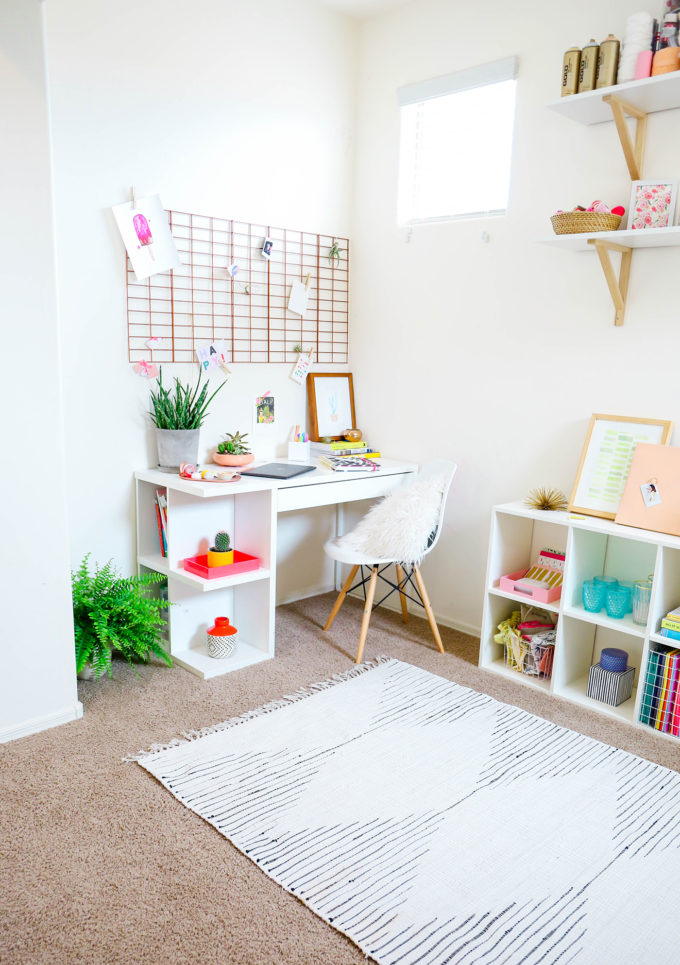 So I'm going to be honest with y'all. I have two workspaces in our home. The first is our guest bedroom (that I put a desk in), and the second is this little office/nook off of the master bedroom in our home. I'd really love to work in the office/nook off of the master bedroom in our home, but I usually have it filled to the brim with clutter that you can't even find the desk! You know what they say about cluttered workspaces, right? (hashtag geniusness) I decided to clean up the ol' space and give it a quick facelift with a bunch of copper goodness inspired by the new HP Spectre! For the design-obsessed, this computer is a sleek as they come. HASHTAG COPPER IS AWESOME! This DIY Copper Inspiration Board is a piece of cake to make and is a great place to stash all of your favorite inspirational things! Let's do this.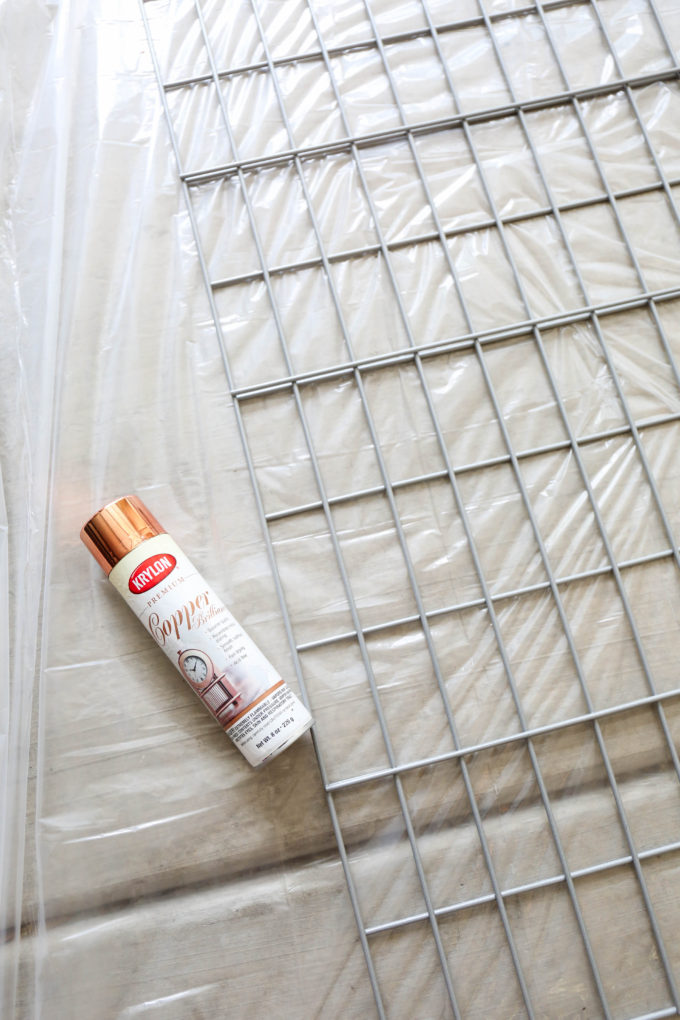 Make your own DIY Copper Inspiration Board
you'll need:
wire racking (found in the storage section of your local hardware store)
pencil, leveler, and screws to hang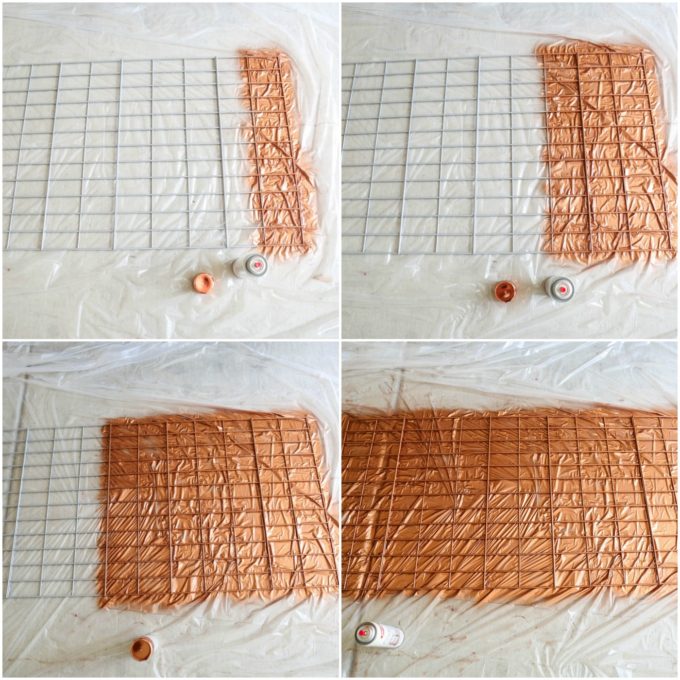 Simply lay out a plastic drop cloth, place the racking down and paint several coats of the copper spray paint! It dries in about 15 minutes. Once dry, flip over and spray the other side. Allow a second dry period and then go over any spots that didn't get covered with paint. Allow 24 hours to dry before handling!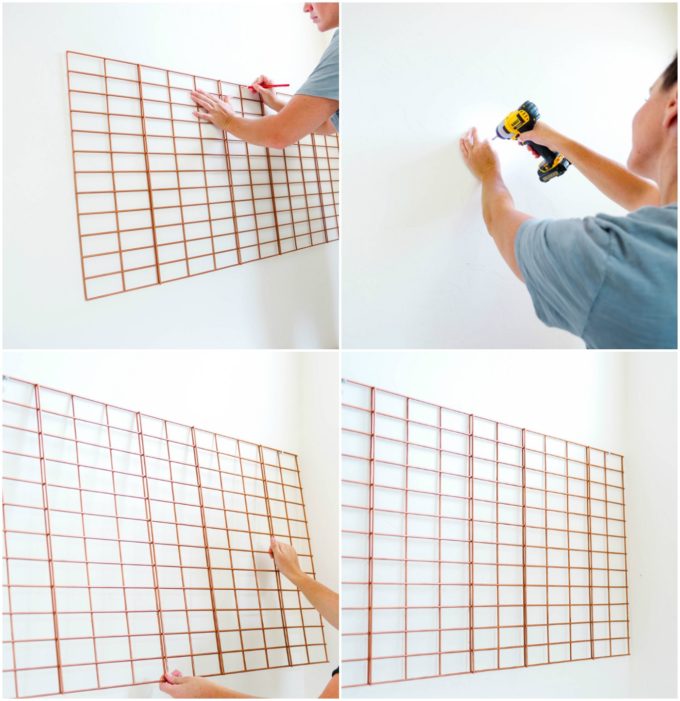 It's time to add it to the office! Using a level (did you know that there is a level on your iPhone? Just swipe right in the compass app!), make a mark on the wall when you've decided where the screws are going to go. I used 2 screws to hang this. It's not that heavy, and I drill right into the wall stud, so this guy is staying put!
If you are screwing into drywall, be sure to use the appropriate size anchors to help the board stay secure!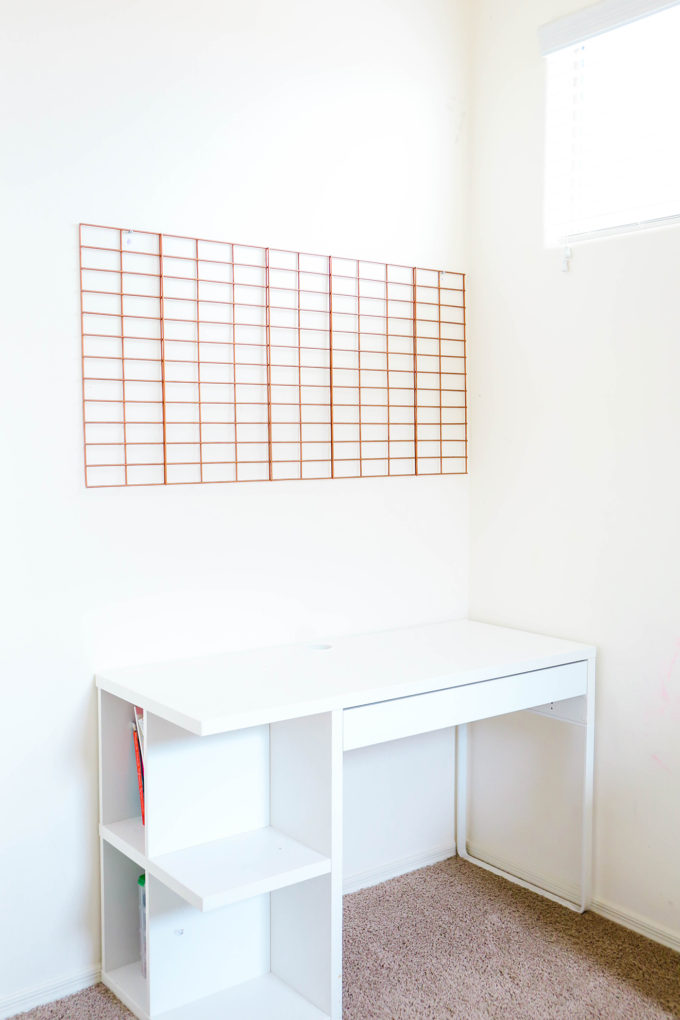 Time to decorate!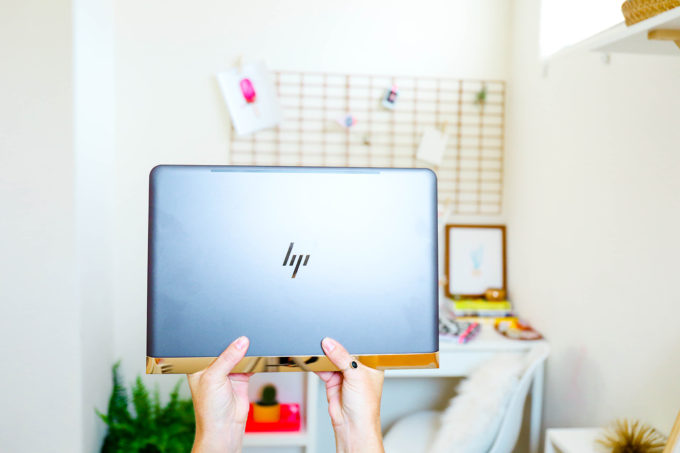 I've always loved gold, but have secretly always been obsessed with copper. The HP Spectre has a beautiful copper trim that just oozes style. Being the world's thinnest laptop (for reals!), it fits nicely on my desk and doesn't take up that much space. No sacrificing the style here! And I can easily carry it in my purse for those days when I'm working outside the house.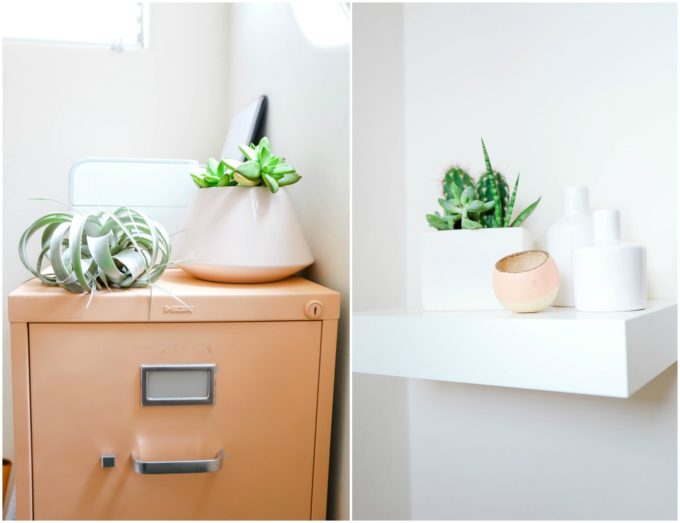 I decided to update the color palette of a few other items in my office to match the warm tones of copper. I even painted the filing cabinet to match that part of the color spectrum! Shrimp Pastel for the win!
Copper wire baskets, copper tape, copper accessories. Gang's all here!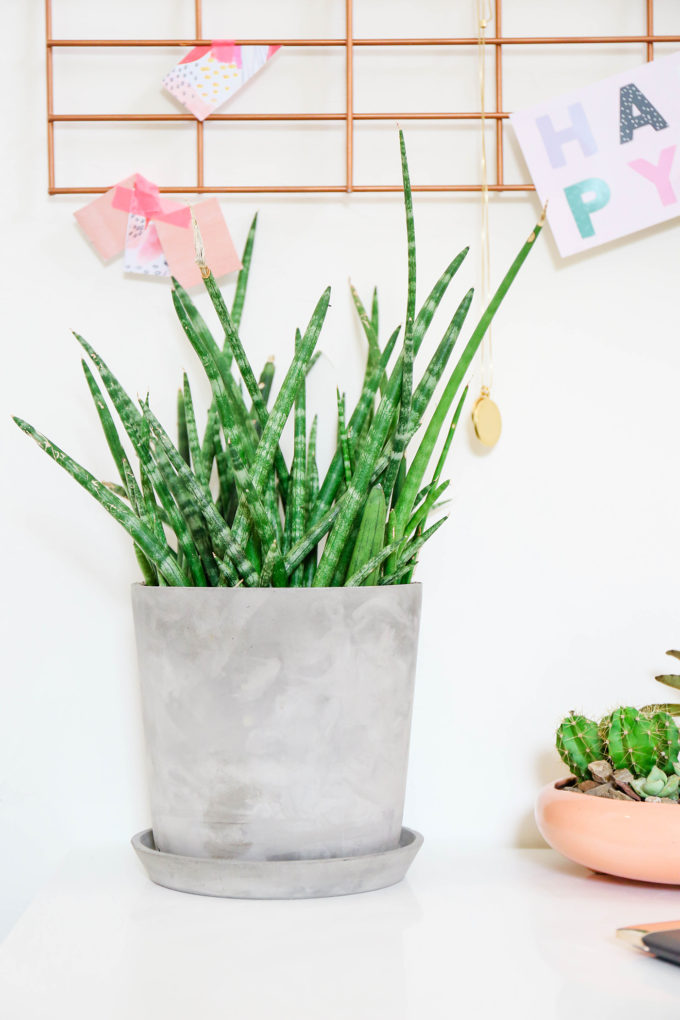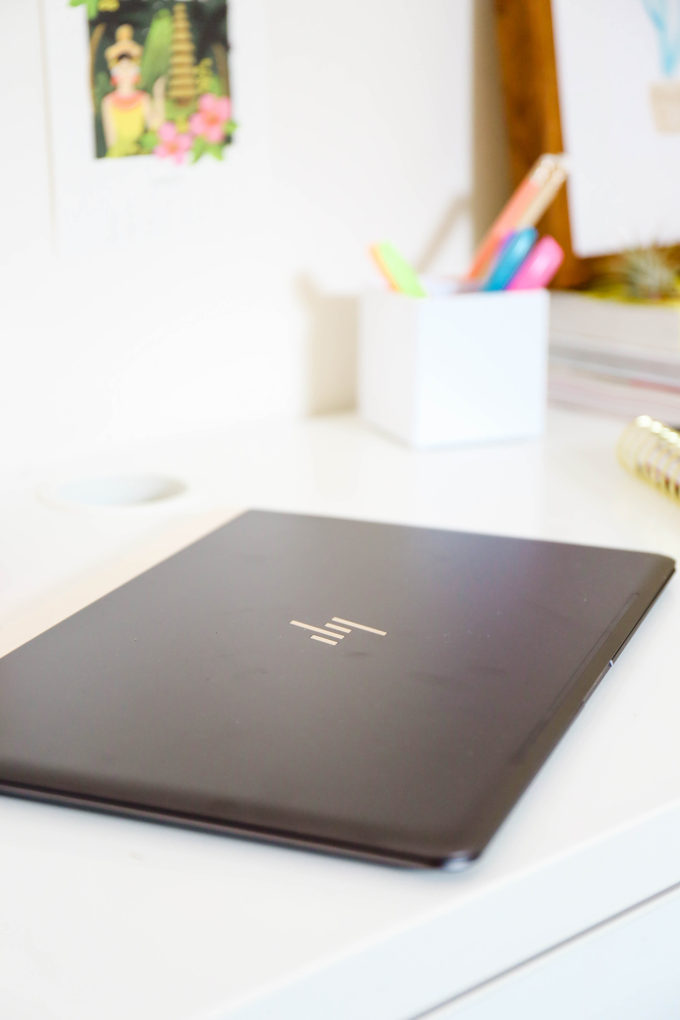 It's honestly like lifting a paper clip.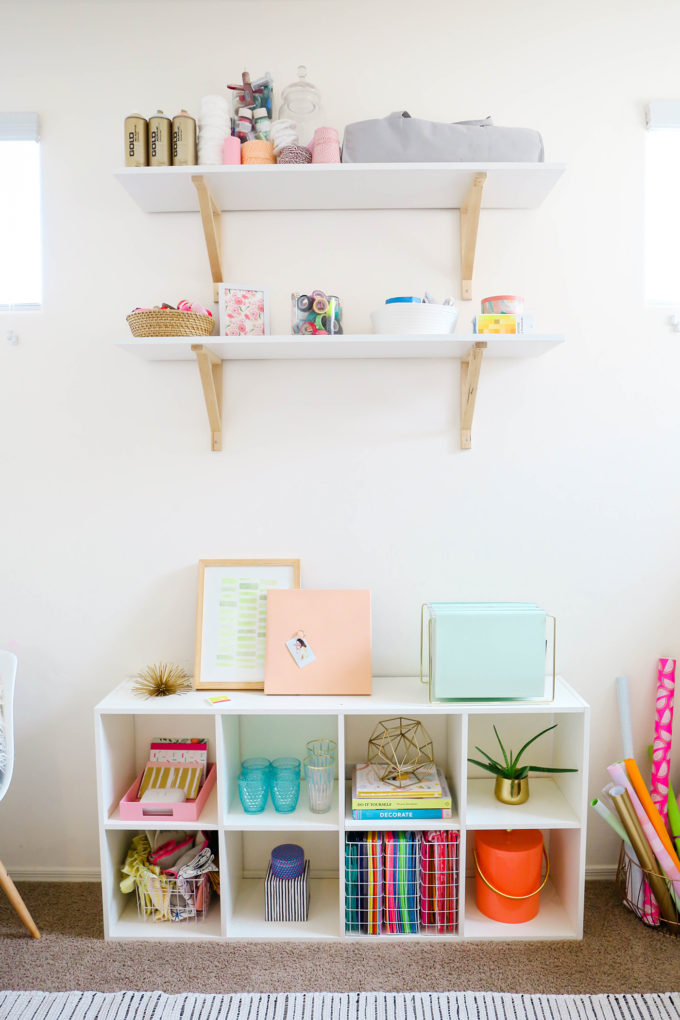 Finally. A place for everything!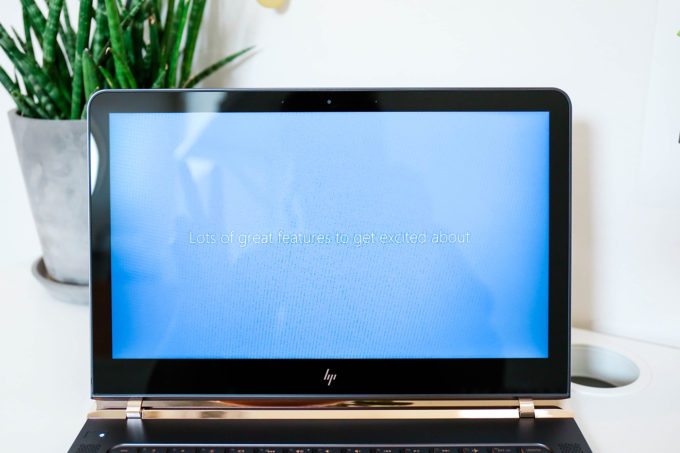 Can you see the reflection?! Good times had while shooting!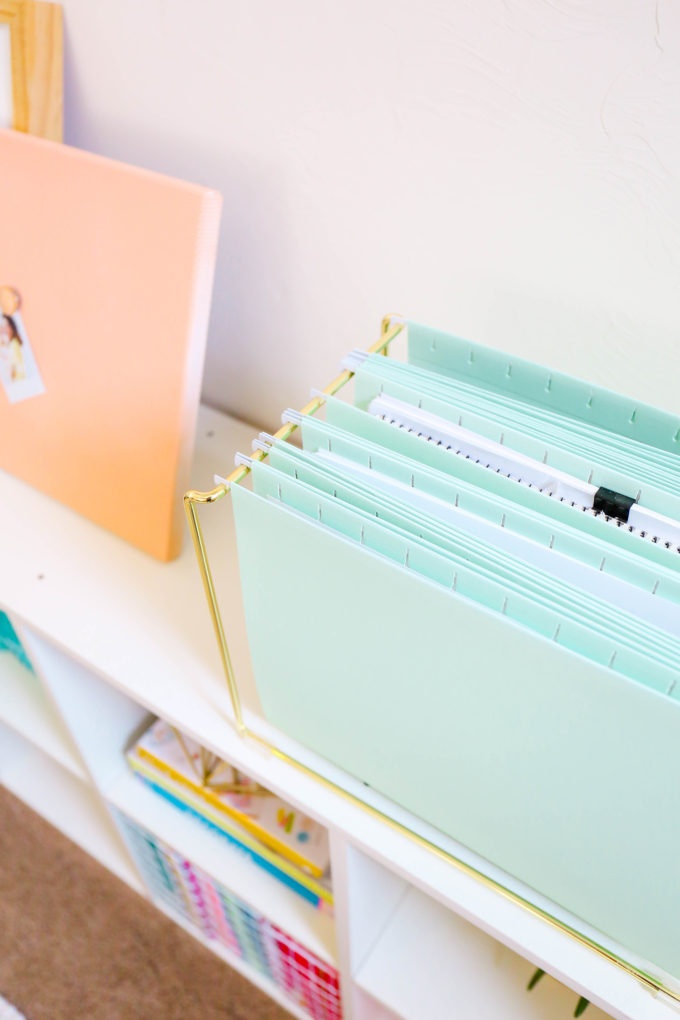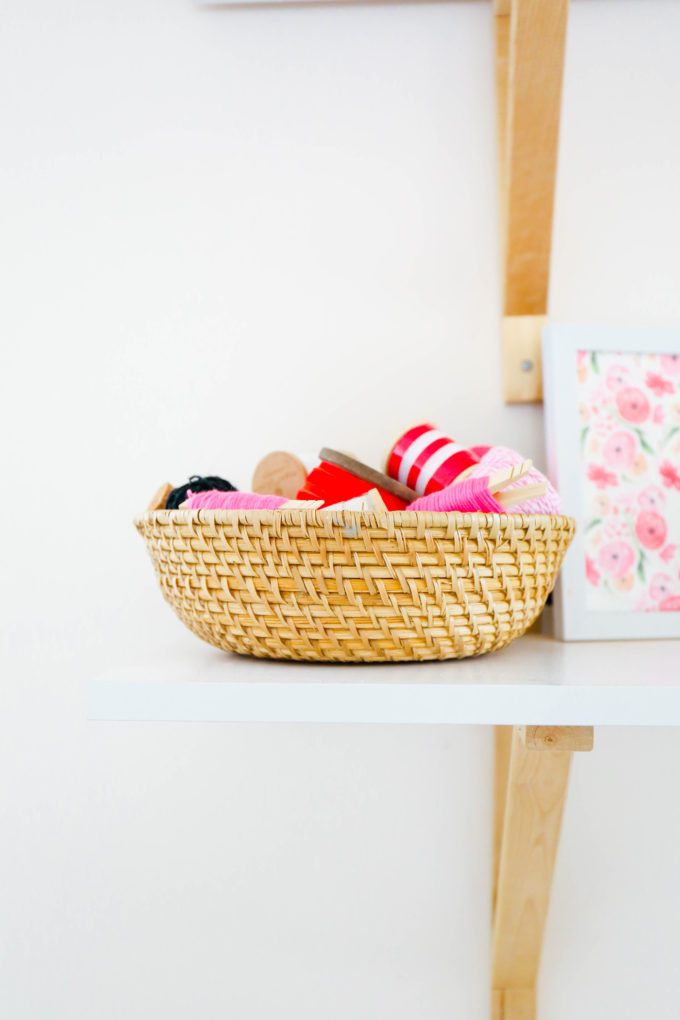 I decided to bring in lots of that other thing I'm obsessed with – CACTI! This whole space just became a thing of obsession. Cactus and succulents everywhere!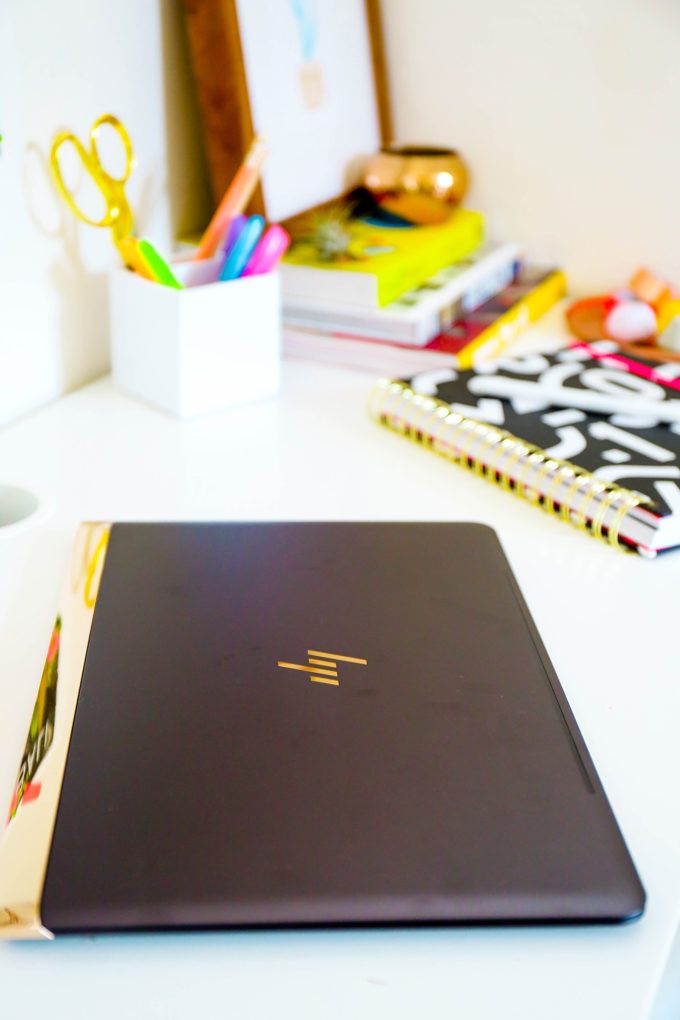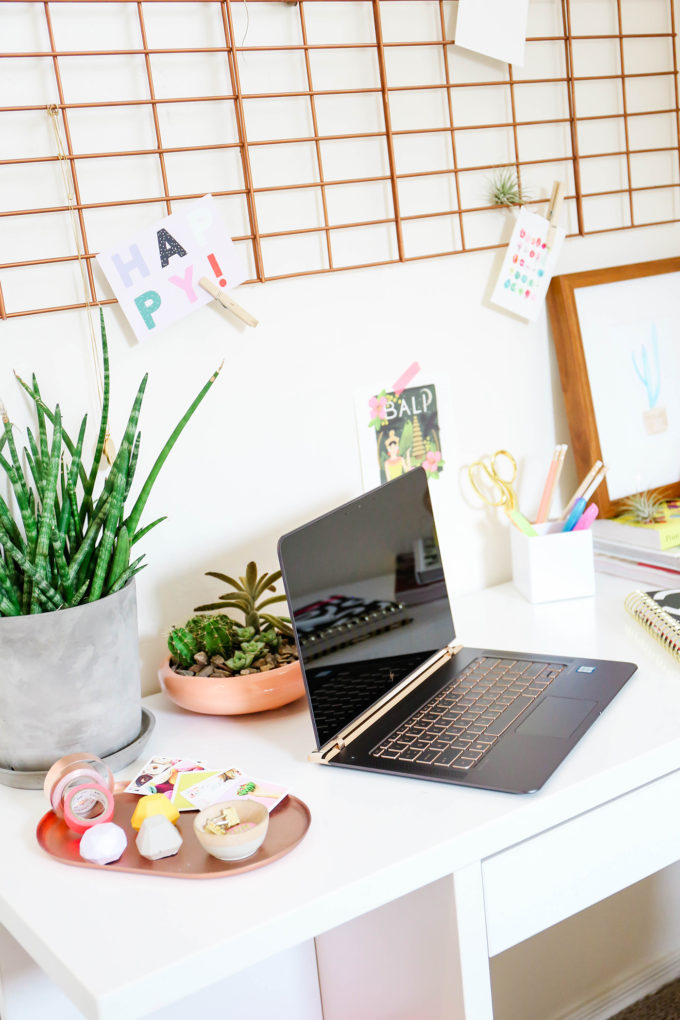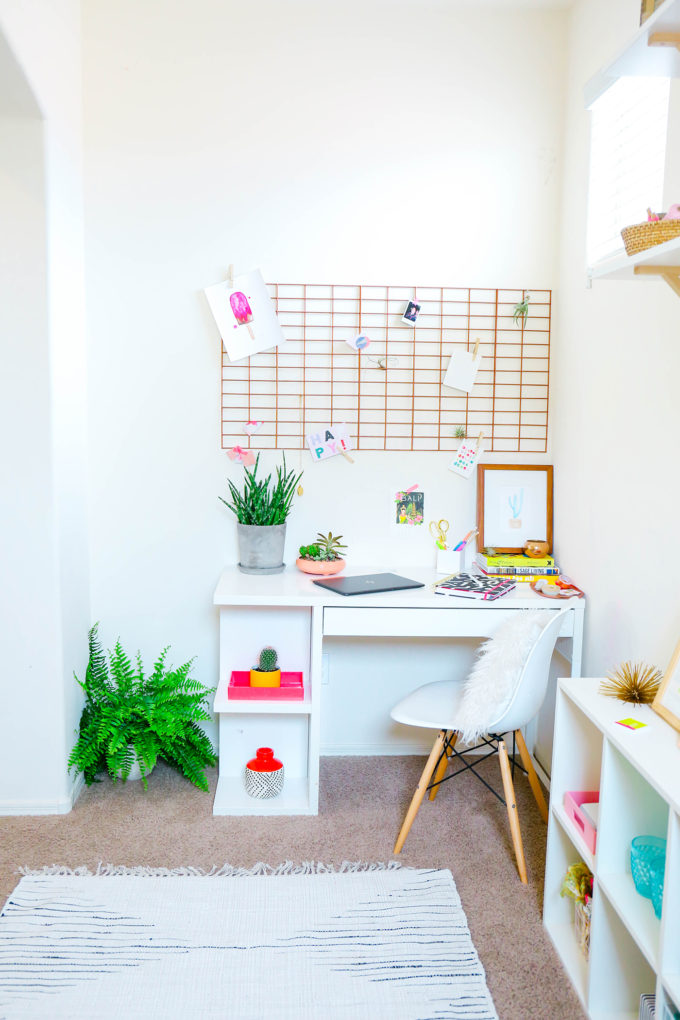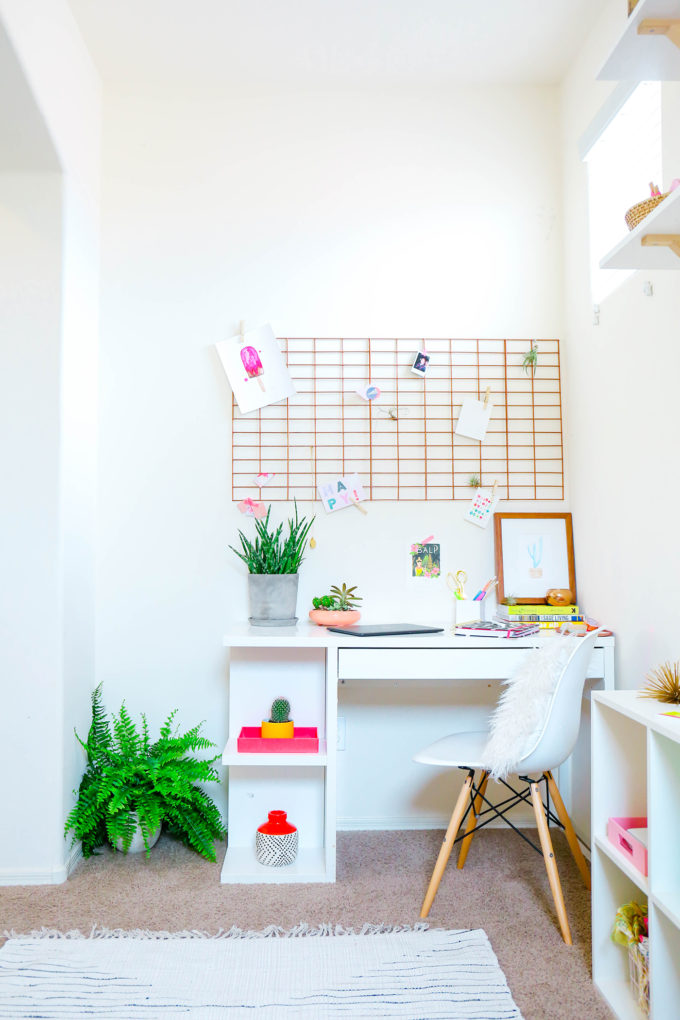 The copper inspiration board fits well atop the desk! And there's plenty of space to attach all my favorite things. Just use clothespins or washi tape! I see a very productive workspace in my future.
Check out some of our other fun office DIY projects like this DIY textured bowl and these concrete gem planters that double as paperweights!
** This post is in partnership with HP and the release of their newest jaw-dropper, the Spectre. Check out all of it's cuh-razy stylish features right here! Thank you for supporting the brands that allow Proper to keep creating fun and unique content! 
styling & photography \\ Lexy Ward