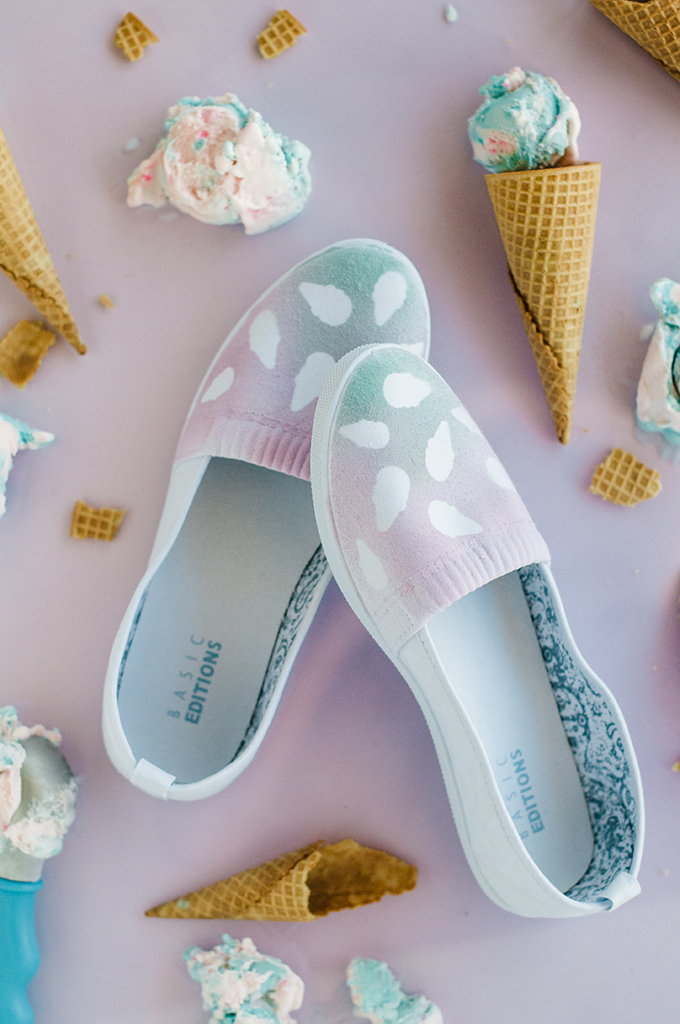 This might be jumping the gun here, but after making this easy project, I don't think I'll buy shoes ever again. I mean, have you BEEN to the shoe section at Kmart?! Hashtag winning. There are loads of blank canvases just waiting to be painted, dipped, and drawn on, my friends! Because it's summer, and it's also National Ice Cream Month, these DIY ombre ice cream cone shoes are just the thing you should be sportin' on your feet. Bonus: Hello Kitty can help. Buy plavix 75mg
Make your own DIY ombre ice cream cone shoes
white slip-on shoes 

purple & aqua spray paint (I used Montana Cans Luminouse Green & Shiva Violet)
Hello Kitty ice cream stickers (currently in ALL the Target dollar bins)
painter's tape
Use the tape and cover the front sections of both shoes. Cover the sole, and tape up the inside if you're worried about any spray getting inside. Place the assorted ice cream cone stickers randomly over the front half of the shoe. Make sure they're secure. To give the shoe more form, you can place a rolled up paper towel inside. And then paint! Paint your heart out!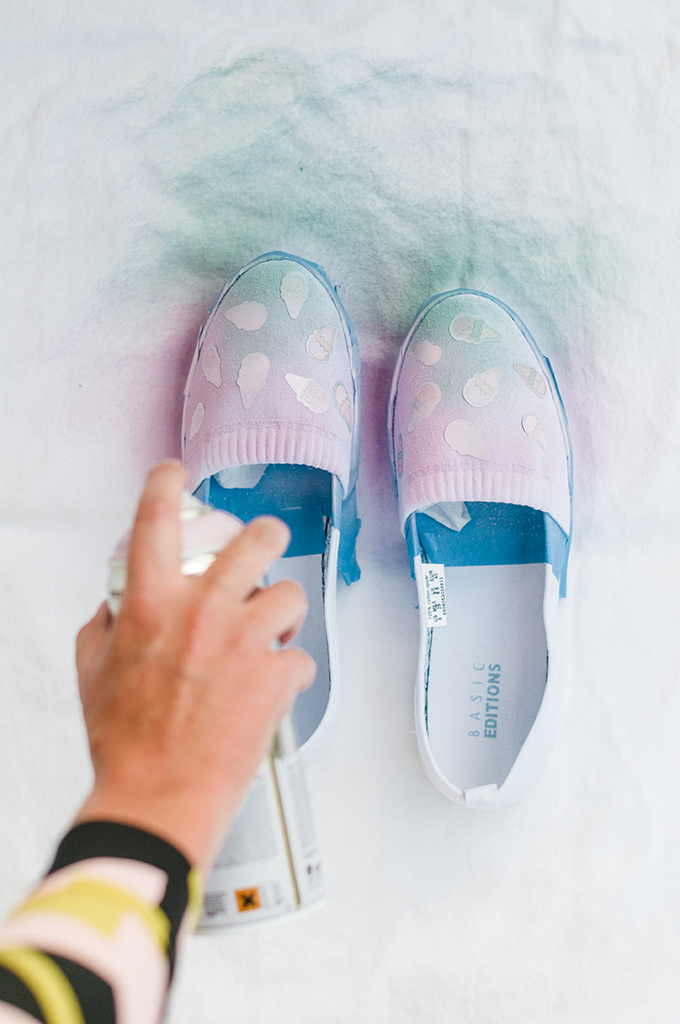 Paint a small burst of the aqua near the front/top of the shoe. Wait a minute, and then add the purple over the rest. The thing I love about these Montana Cans is they're a low-pressure paint so the ombre effect is crazy simple to achieve.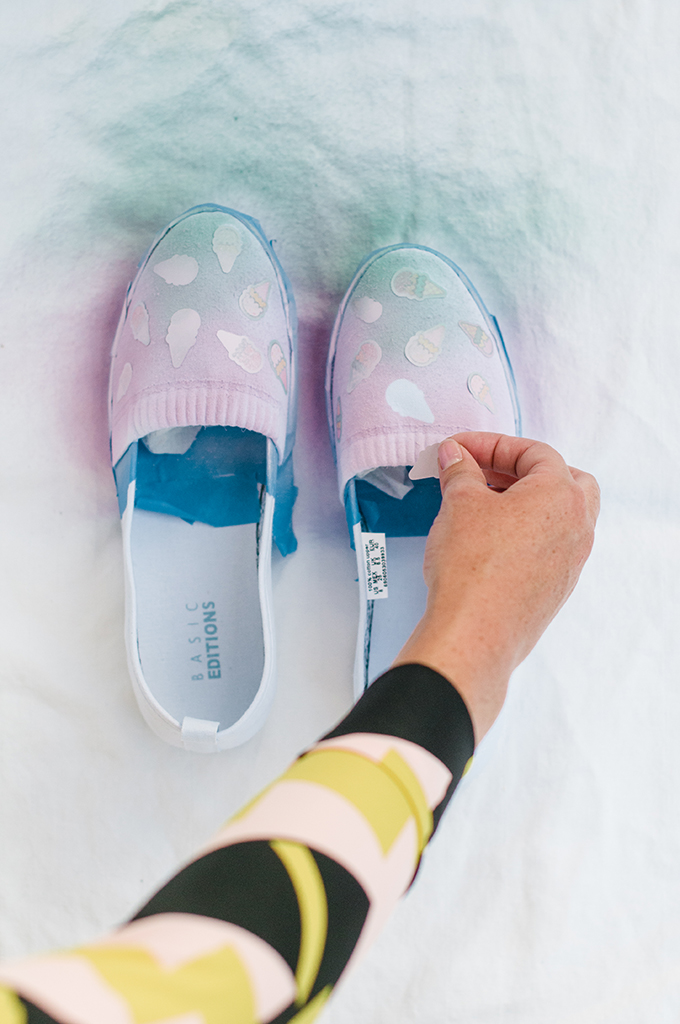 Peel the stickers away and wait for the paint to dry. It's dry in, like, five seconds. So I hope you can be patient.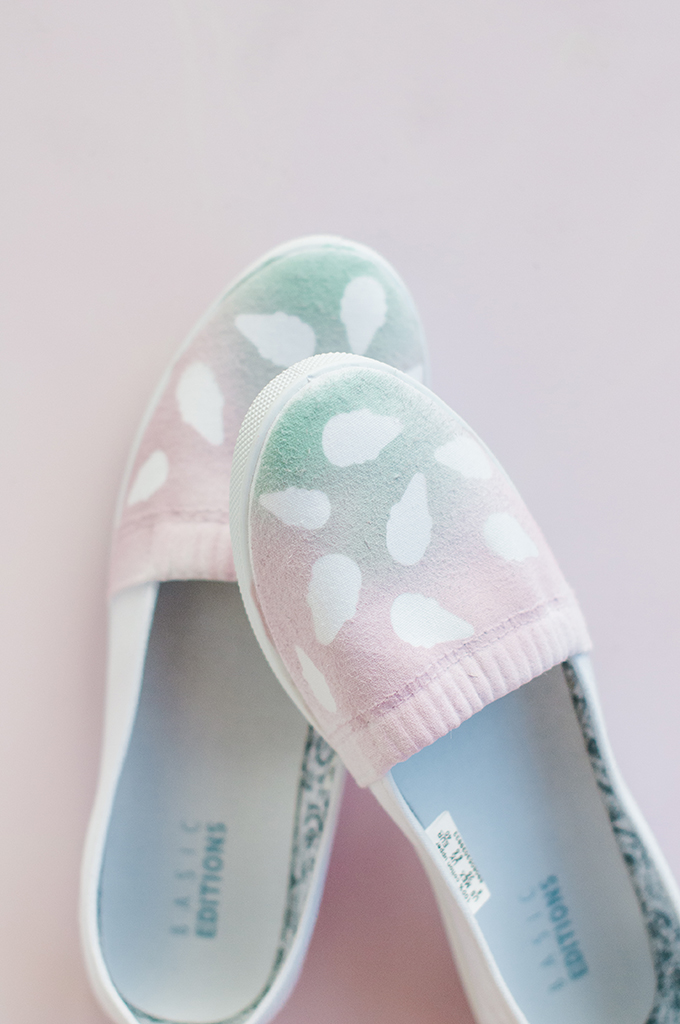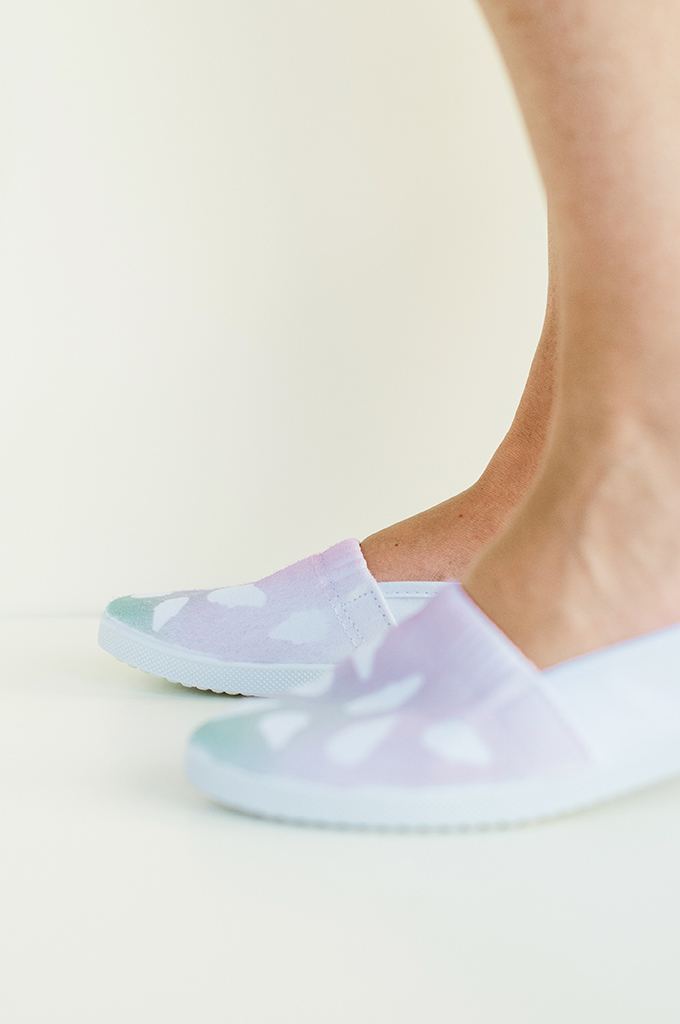 And enjoy your new kicks! Yay for ice cream feet!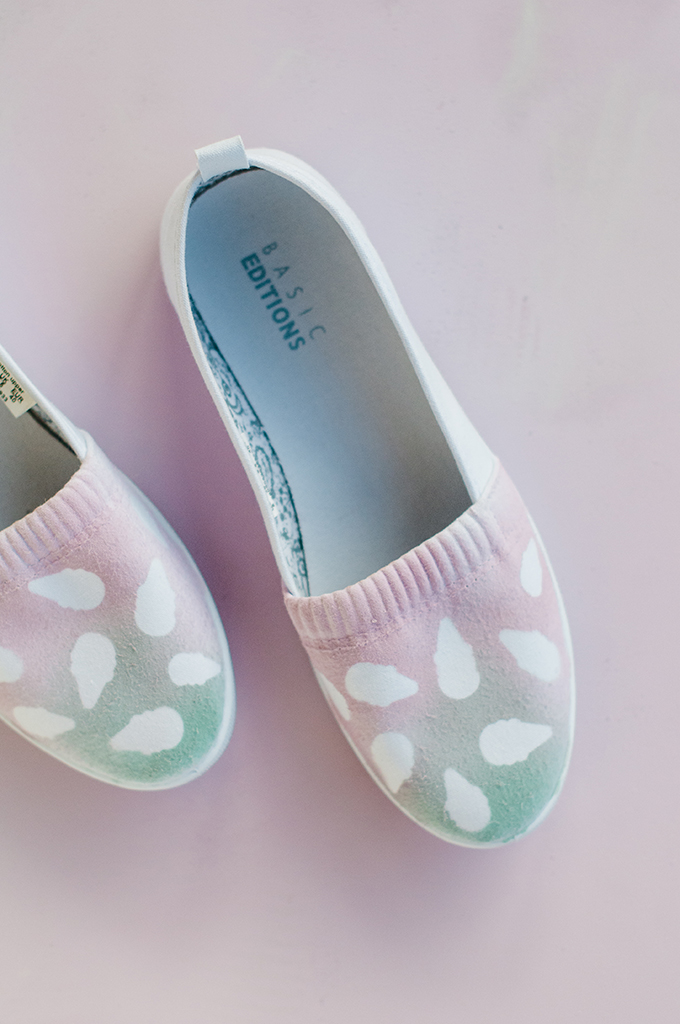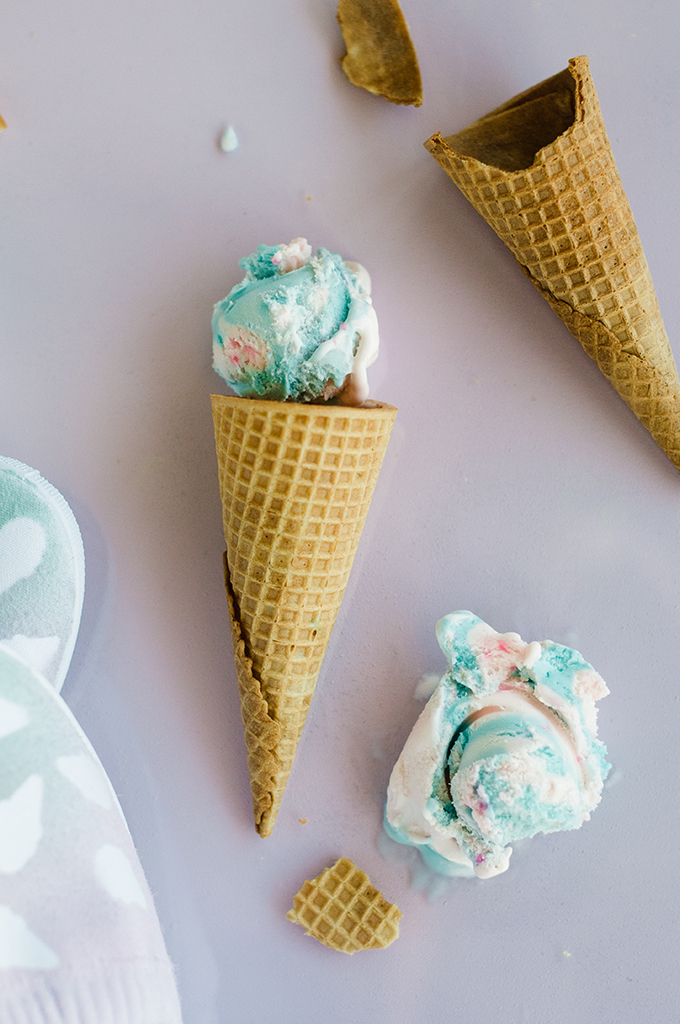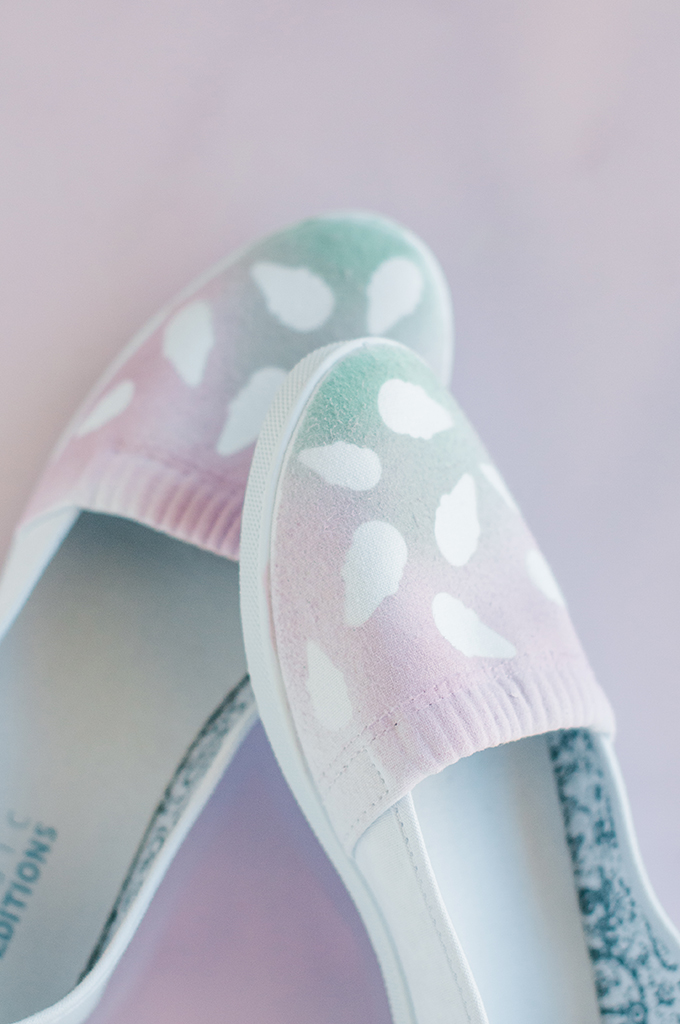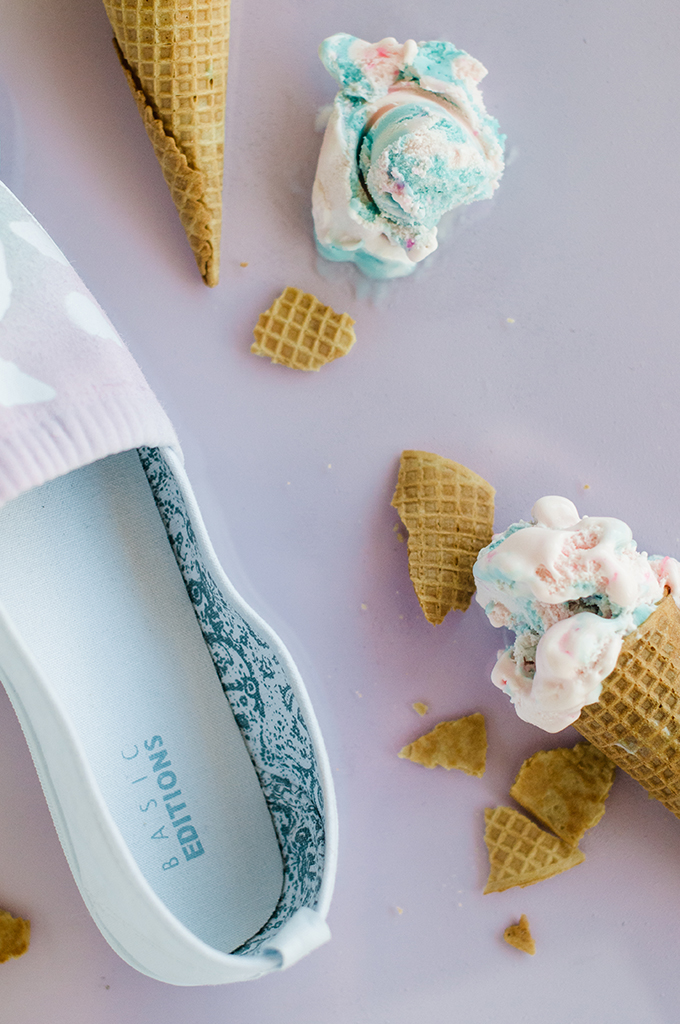 Can we take a minute and talk about cotton candy ice cream? Cotton candy in general?! I love the stuff, but I especially love it (at the moment) in ice cream. Looking to make your own? Try our easy peasy recipe for some right here! And if you don't fancy making some? Guys, I have it on good authority that the cotton candy flavor made by Great Value at Walmart is on point. Just a tip.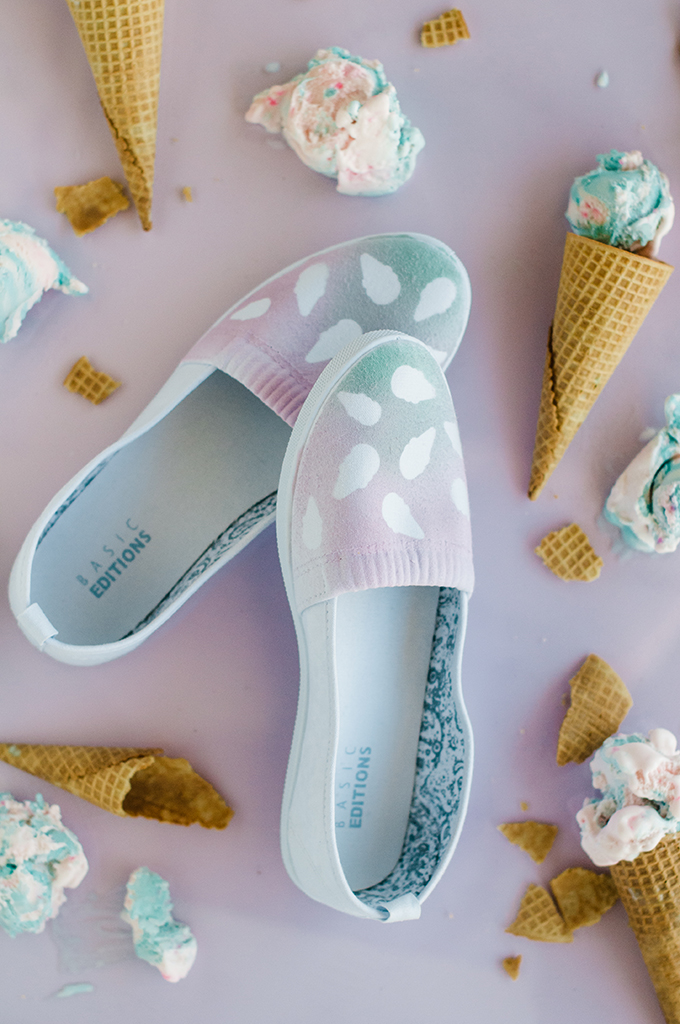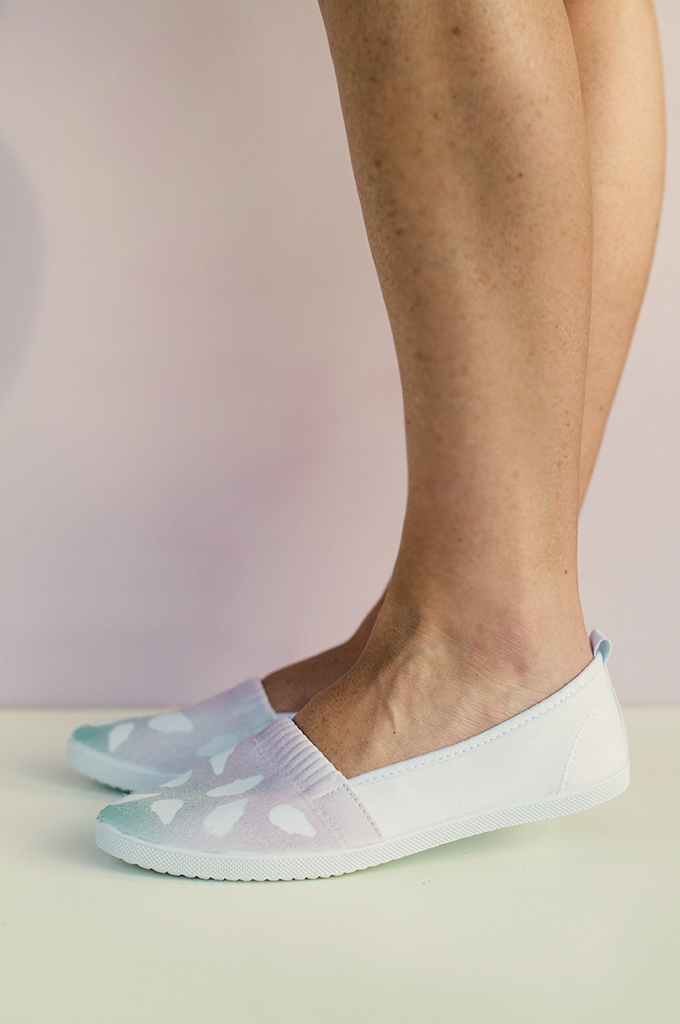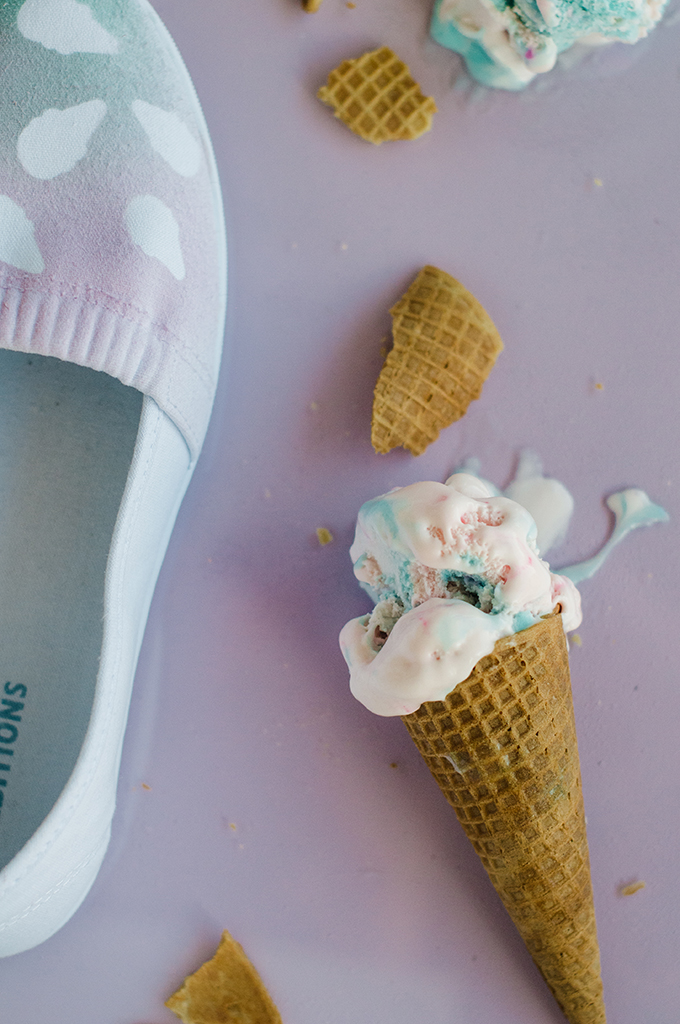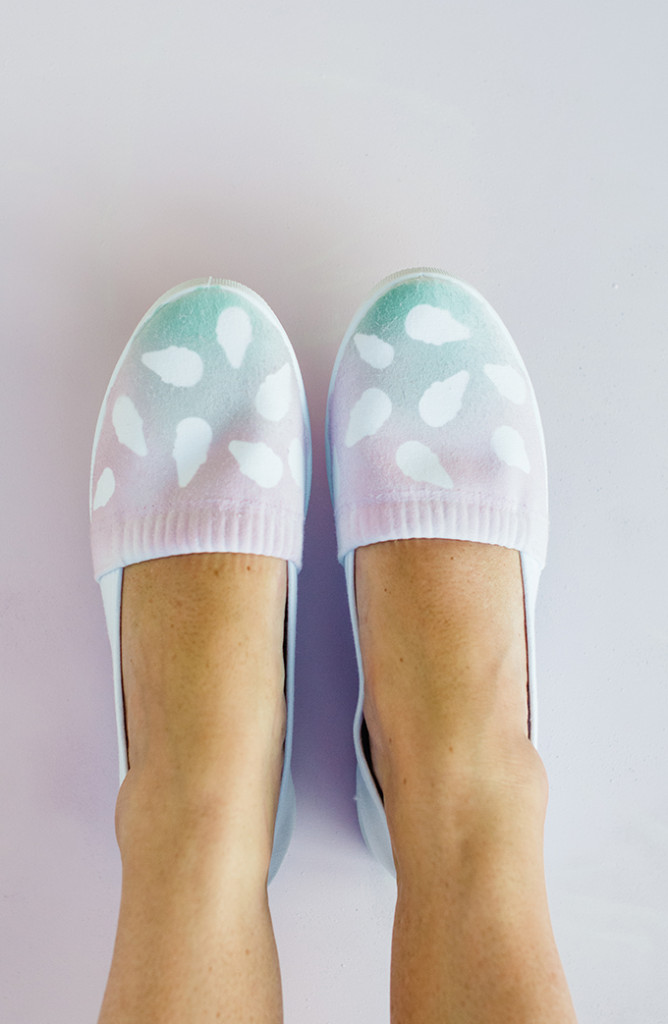 I'll be wearing these allllll summer long. Shall we be twinners? This technique would work for so many sticker shapes! Pineapples? Do it. Flamingos? Why the heck not?!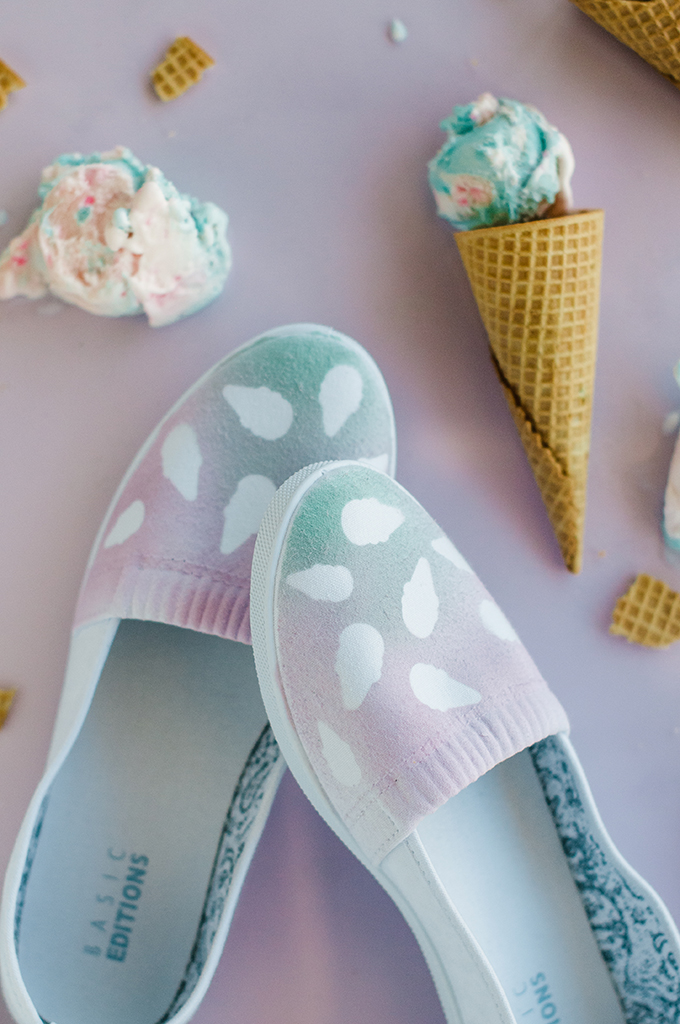 Kmart never looked so good, am I right???? I'm actually wearing these now and will be posting about these shoes and other ice cream-y things so keep up with me over there – @theproperblog!
Be sure to check back tomorrow because we've got a whole bunch of purple-y, summery projects comin' atchya! Buy nexium 20mg
concept, styling, & photography \\ Lexy Ward