Guys. It's no secret that I love Friends. I've watched that series a million times over and can honestly quote most episodes beginning to end. The other day, I was reading the mini series and it said it was a show about "6 twenty-somethings". And remember the one where they all turned 30? Remember how each of them couldn't deal? Well, I recently turned 30 back in February. I don't know how, but that birthday just snuck up on me. That's a huge milestone of a birthday that a lot of women have a hard time accepting. I don't know why, but it seems to be something that's a bit taboo. But we shouldn't be afraid to talk about it OR to celebrate it!
I always had a running list of things in the back of my mind that I wanted to accomplish by the time 30 came around. And some of those things were checked off the list, but most of them weren't. I partnered with Olay to embrace all milestones including my thirtieth year and help me create a bucket list for things I'm going to try my best to accomplish this year. Gotta get 'er done before 31! Should that be a t-shirt? Probably.
Olay's mission is to empower women through all their milestones and I'm all about the girl power! Thirty is the intro to a new decade that I'm sure is filled with fabulousness. I'm muttering that to myself every morning.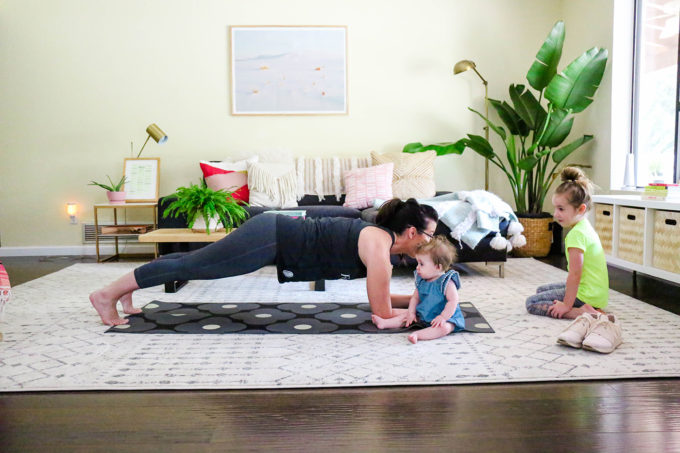 Pregnancy is different for me in that I usually lose weight when I'm pregnant and then gain and gain and gain when I'm nursing the baby afterward. And that is certainly the case with baby #2. Mars is sweet, but feeding her has made me ravenous! I've made it my mission to live a healthier lifestyle even if I'm not exactly losing the "baby weight". I want my girls to be active and healthy from an early age. They've been chilling around me during those morning workouts. What a chore, y'all.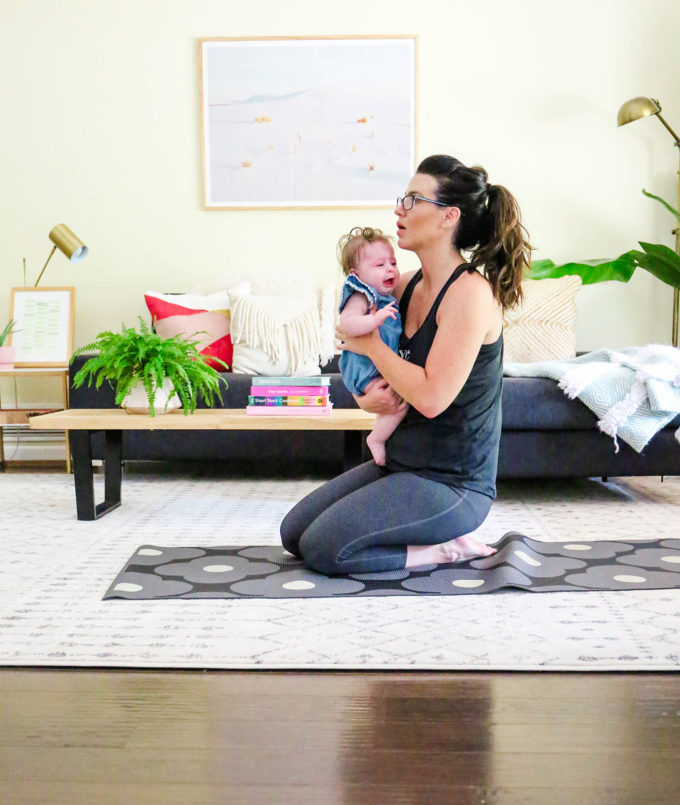 Vita-babe and Mars-bars are so cute, but they definitely make me break a sweat in other ways! Check out a few of the workout outtakes below. This constitutes an actual workout, right?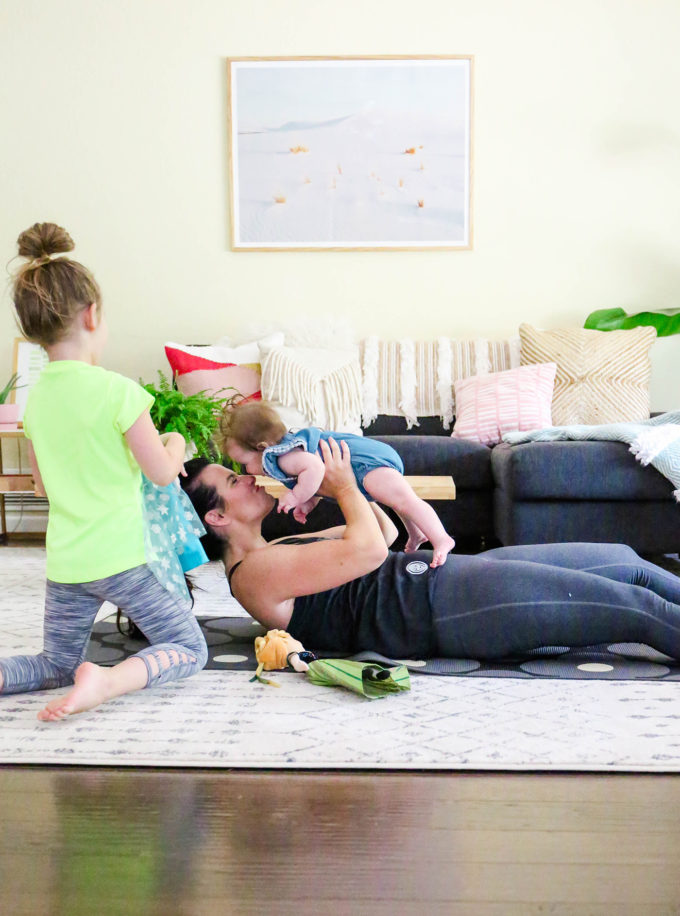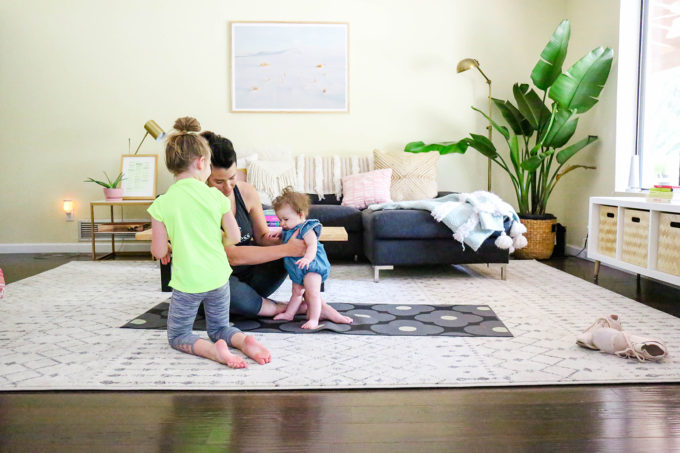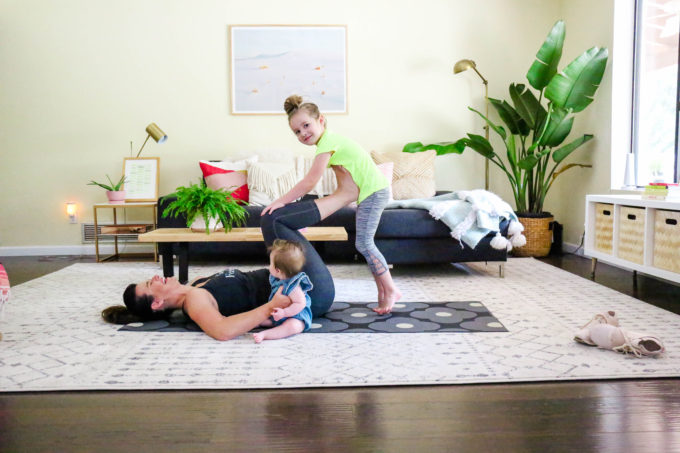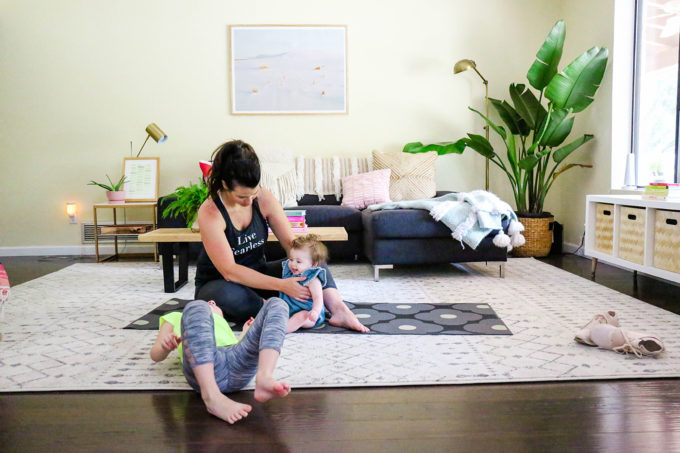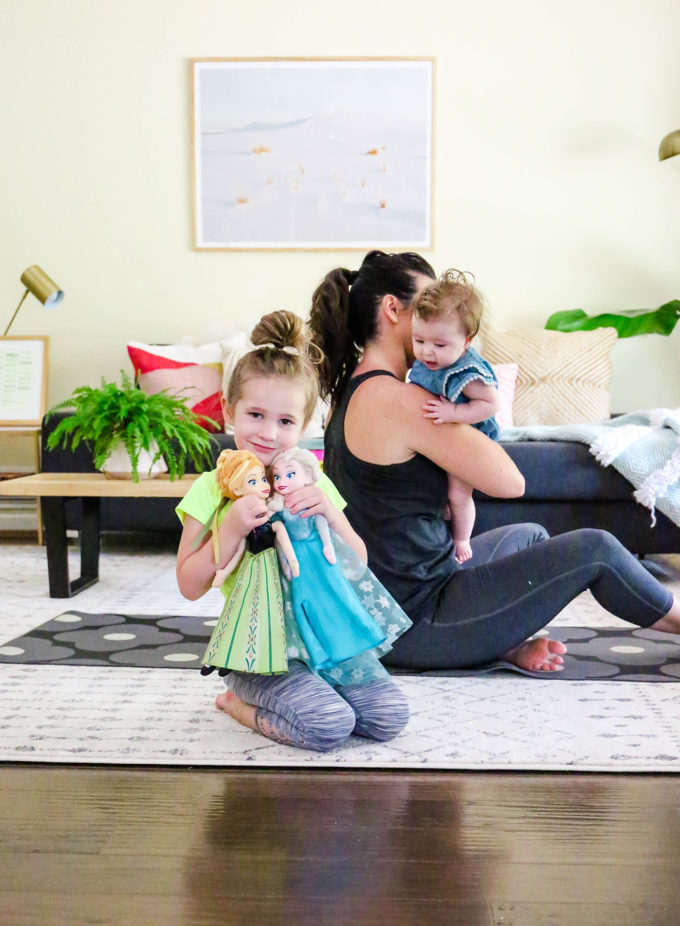 I've always heard if you put stuff out there, it's sure to happen. So here I am. Putting my list out there. These are a few things that I've wanted to accomplish, and I feel like this is the year to do it. Some are small changes that you'd think I would be able to check off my list but haven't been able to! And a few others include more travel. Much more! With kids! I'm feeling fearless! Maybe a little crazy. 😉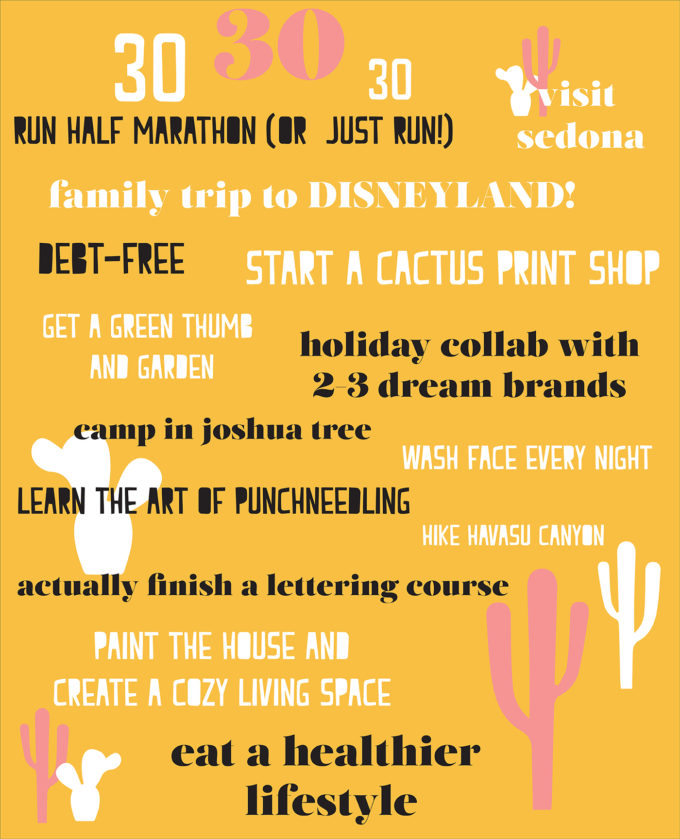 One thing I've noticed as I continue to age is that my skin isn't bouncing back quite as quickly as it used to. Could be all the Diet Coke I'm drinking, but I can't quite quit that. So, I'm really trying to focus on fitness.
We have a trip to Disneyland coming up this fall and I'm doing my best to put aside my fears (Mara. In the happiest place on earth. And also surrounded by all those people and their GERMS.) and embrace the fun memories headed our way.
I'm also wanting to do a few things to improve MYSELF. Take some time for me! And that included finishing a lettering course I've been putting off for years. It's time! And I have a collection of cactus photos that I've been storing up and dying to share and I'm finally going to make those available to all of you! And I'm giving myself a deadline to make sure all of this happens.
Other things include better skincare. Hi. My name is Lexy and I hate washing my face at night. But I know that's a necessity if I want to combat what's in store as I get older! So, makeup wipes have been a game-changer! Can I get an amen?!
Olay wants you to live your best life and kick butt at all the things you want to do! We're working together to bring 30 of you your own celebratory box filled with goodies to make you feel super fly!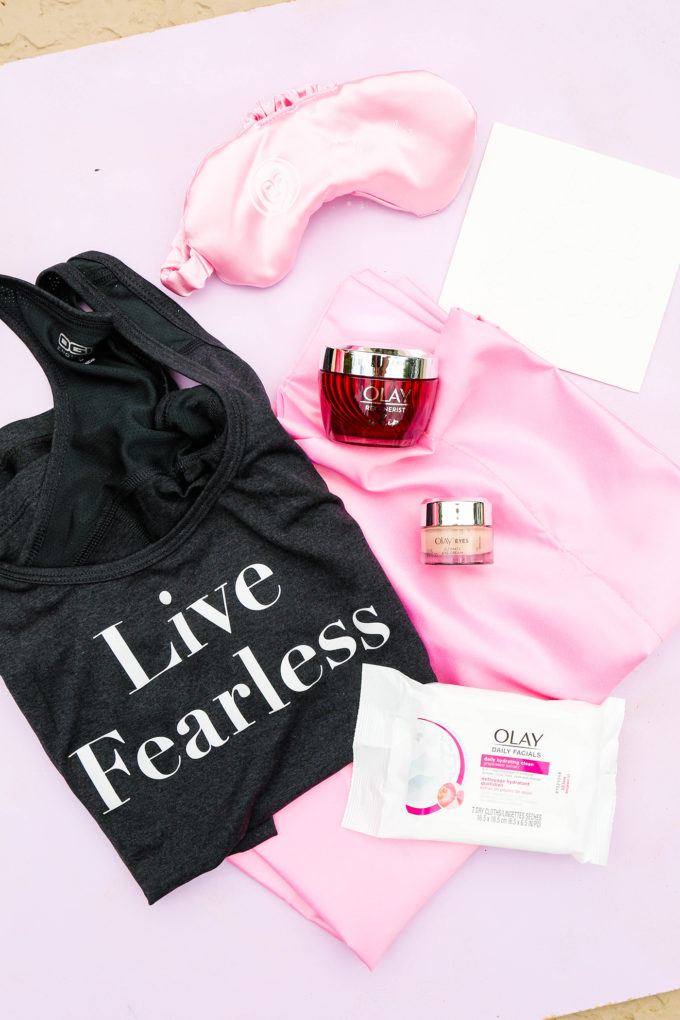 Want your own box of awesome 30 goodness? Head on over to Instagram later today(12pm pacific!) to enter to win! Just tag a pal and say a prayer!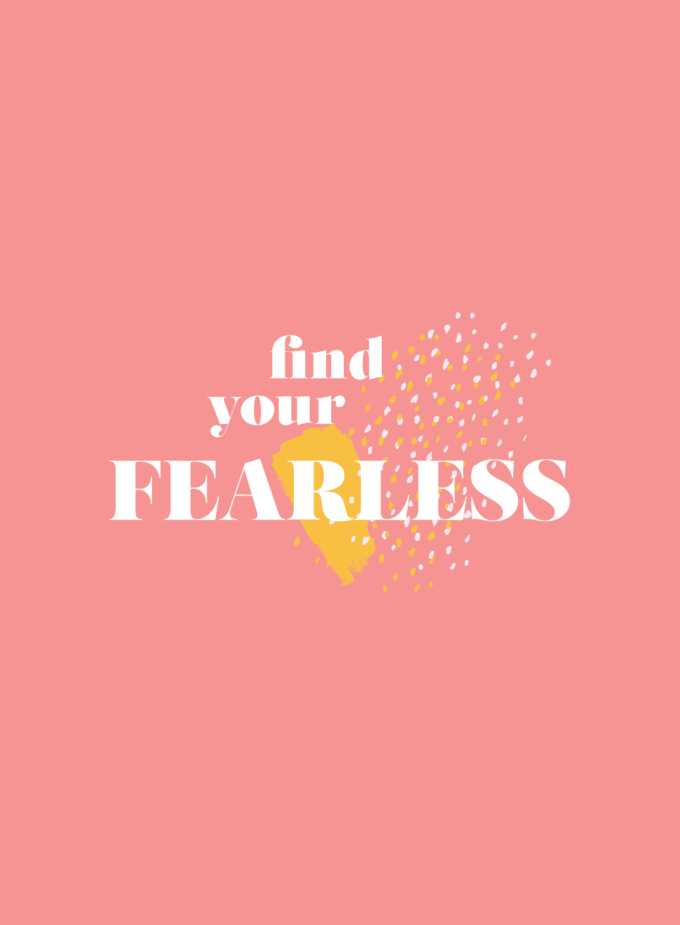 And to remind you to "Find Your Fearless" as Olay's campaign suggests, I've created this fun and colorful wallpaper download for your iPhone! It's perfect to dress up your phones this summer and will keep you feeling motivated to tackle your own bucket list!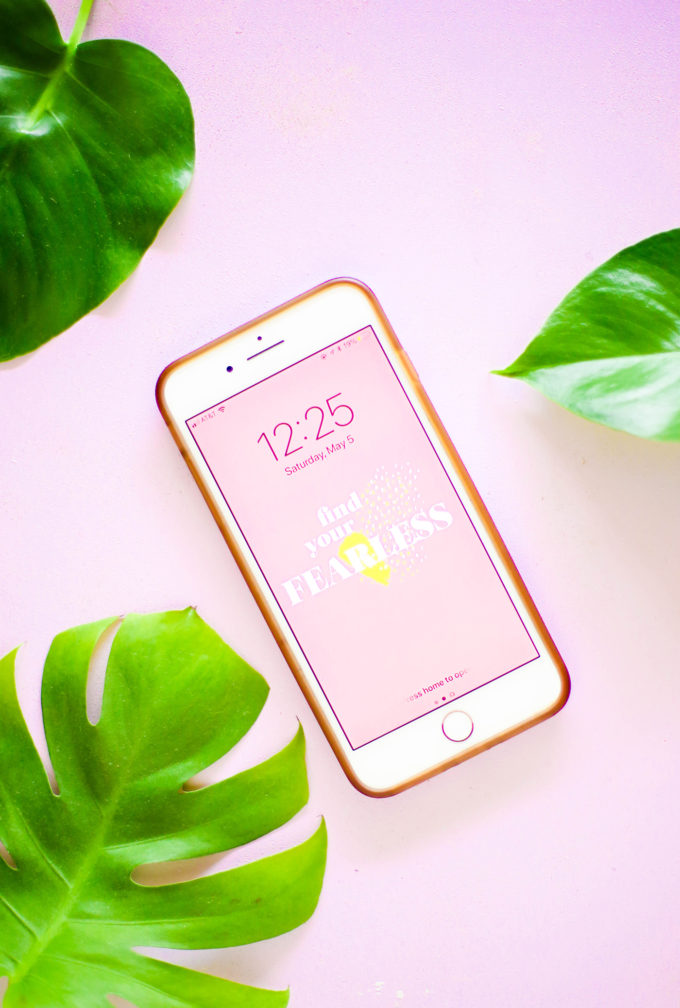 What kinds of things did you hope to accomplish by your thirtieth birthday? In your thirties? Did you embrace that birthday or pull a "Rachel" and refuse to wake up? I'd love to hear!
**This post is in partnership with Olay and their #FindYourFearless Campaign. Embrace your thirties, folks! Thank you for supporting the brands that help PROPER keep creating!
SaveSave
SaveSave
SaveSave
SaveSave
SaveSaveSaveSave
SaveSave
SaveSave
SaveSave
SaveSave
This is a sponsored conversation written by me on behalf of Olay. The opinions and text are all mine.
SaveSave