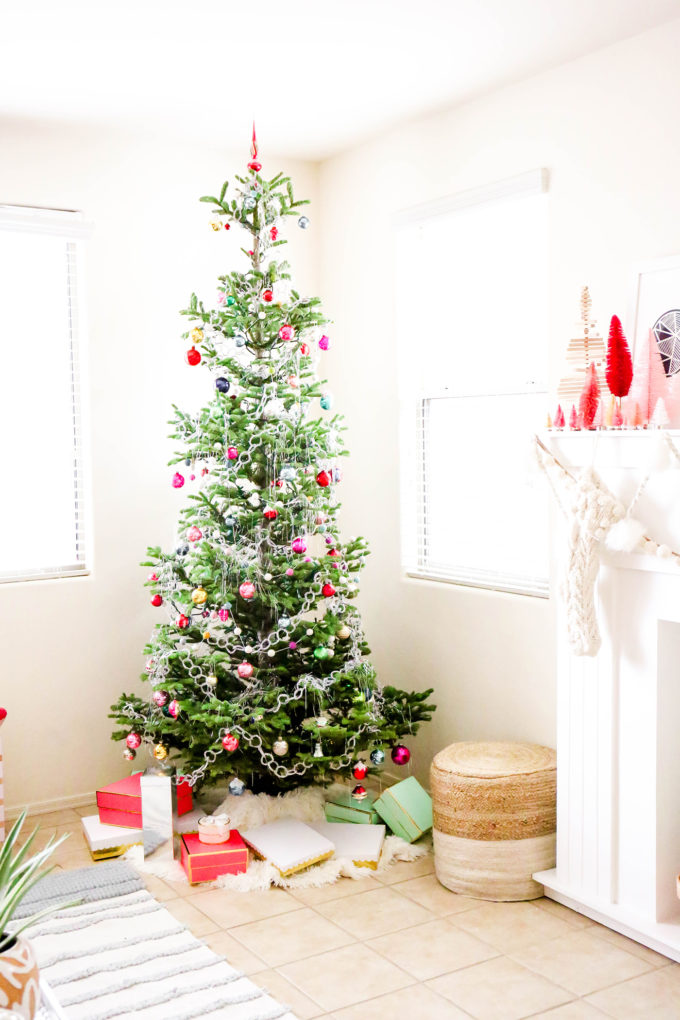 I can't believe that it's the end of December and Christmas has almost come and gone! It's my favorite time of year and I always have a hard time parting with the holiday season. I enjoy taking photos of our home each December to remember how much fun we have here each December. We get a live tree each year and sometimes they're short and fat, and other times they're tall and skinny (like this guy above!).  I thought I'd share a little holiday house tour and when I say "tour", I mean "look at this room" and wish y'all the merriest of holidays today, tomorrow, and all next week!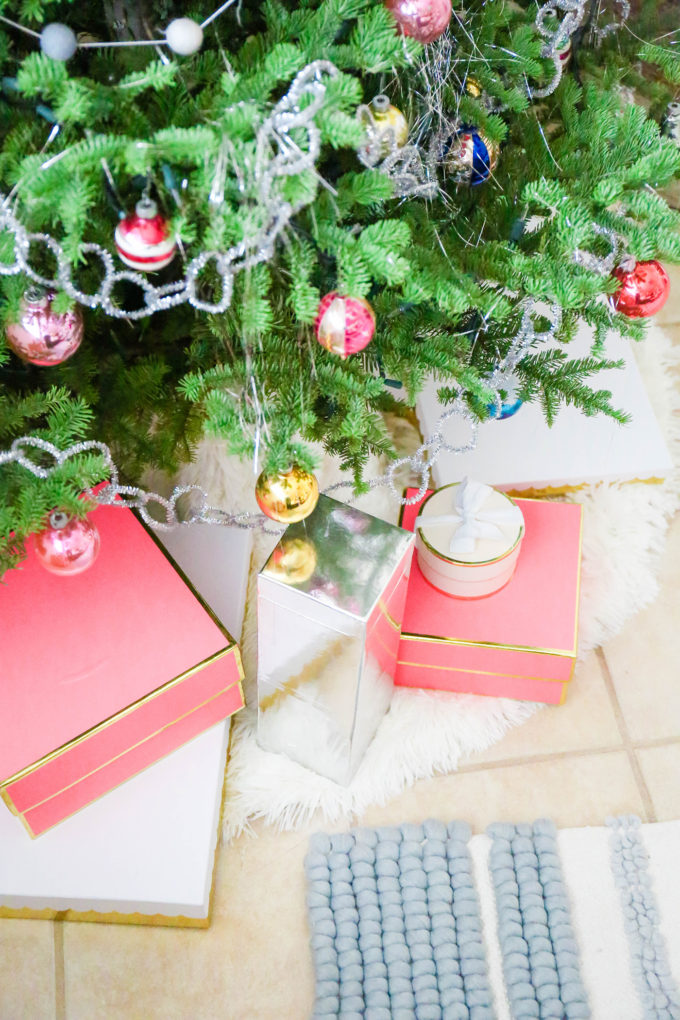 I always joke that the best part of the holidays is presents. And it's only partly true. Gifting is definitely one of my love languages and I always get so excited to buy, make, and share gifts with loved ones. Have you ever read the love language book? Could I get away with having them all be my love languages?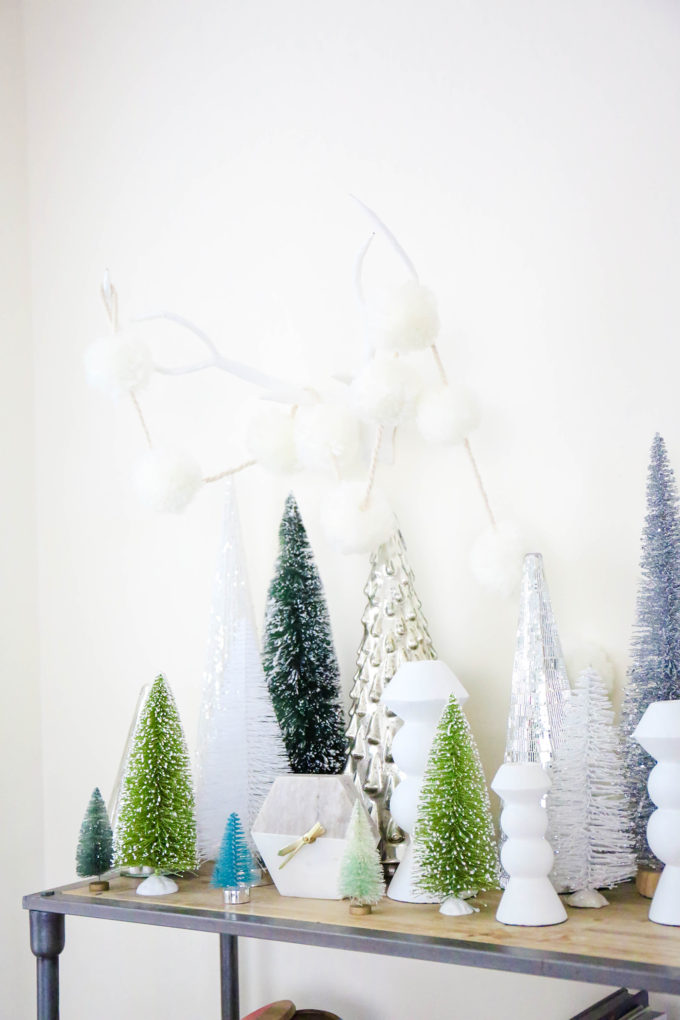 The Tree Collection. It grows every year thanks to Target's clearance and the local antique shops who put their bottle brush trees on display and I can't help but beeline it for the checkout with about 20 trees in my arms.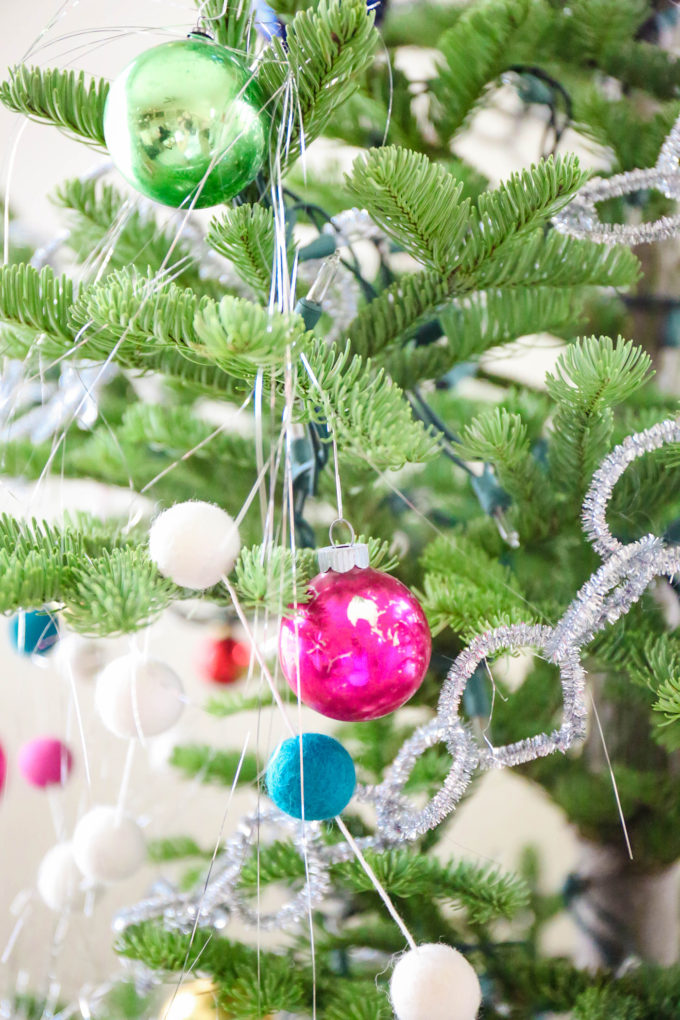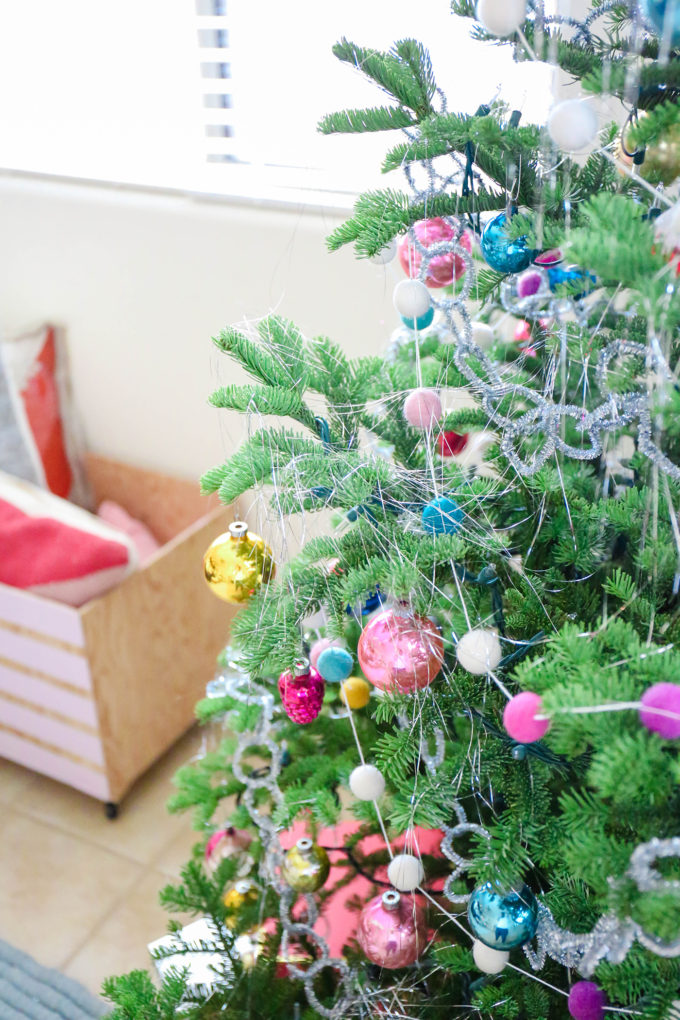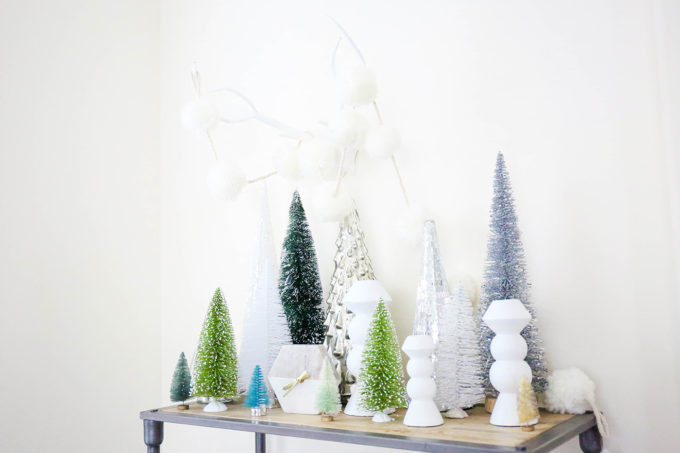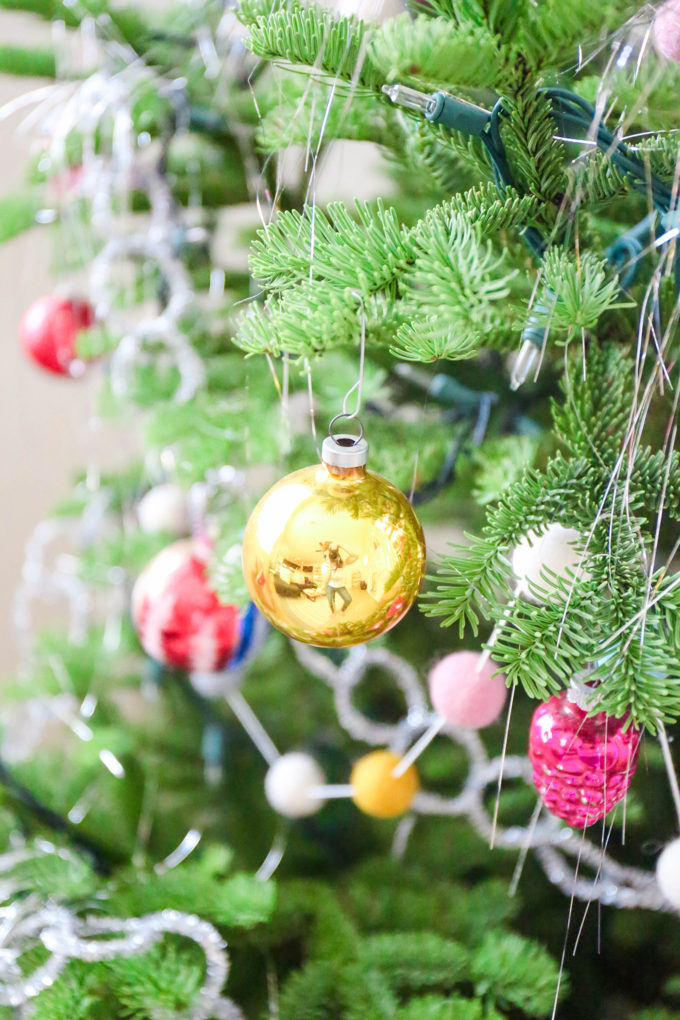 Ornament selfie! I promise I don't usually stand like that. I actually don't know what is going on there. I'm doing a little jig, I guess? You're welcome.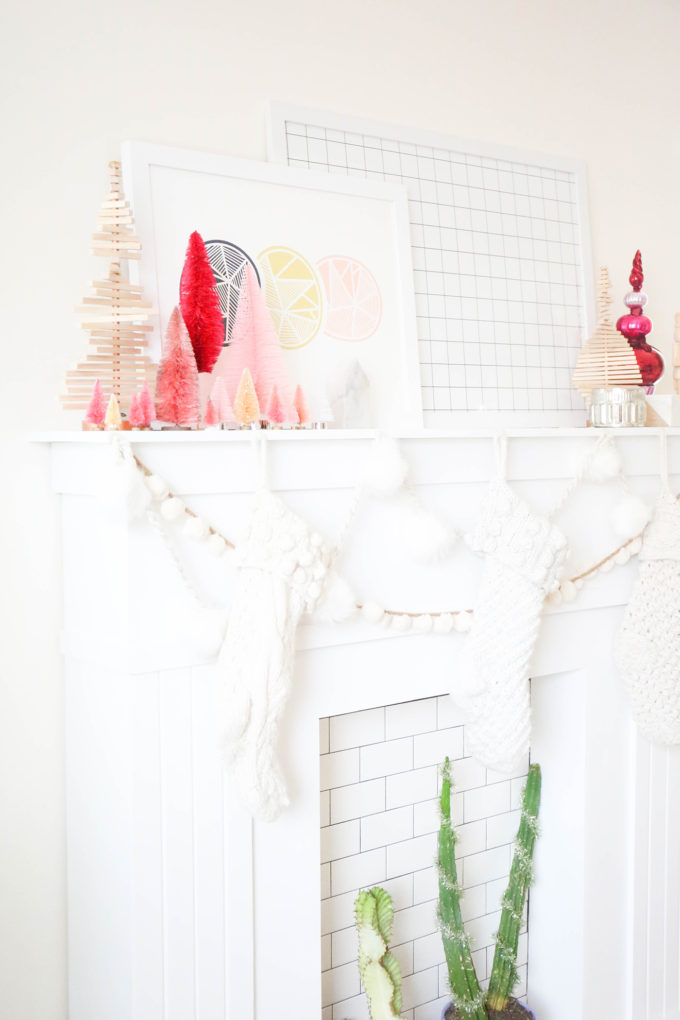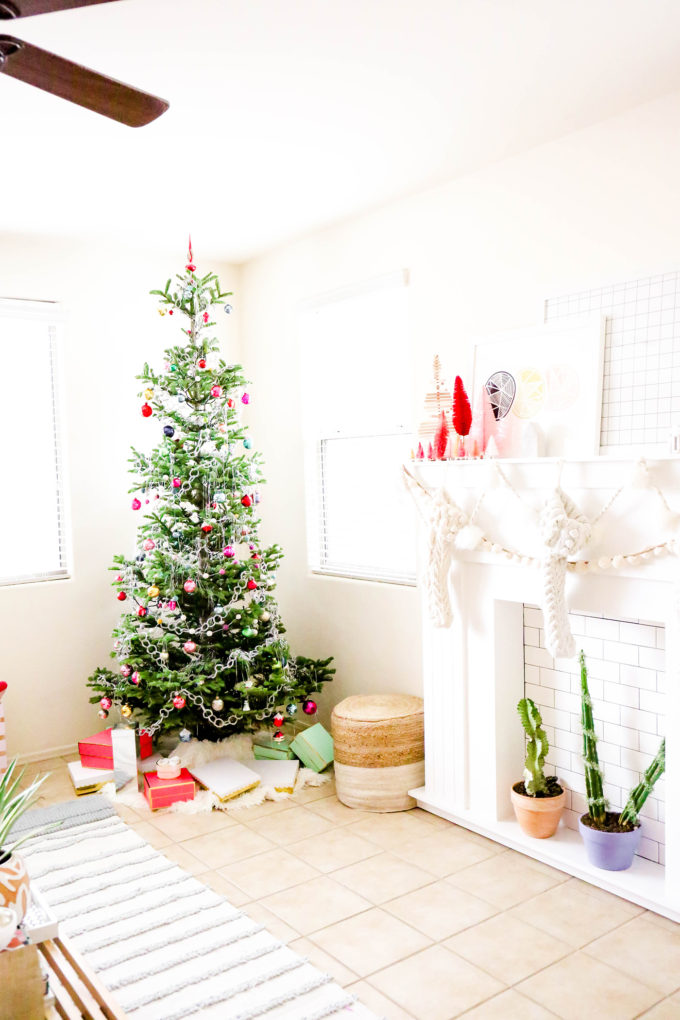 This room really does become my favorite in the house during the holidays. I love having a reason to whip out all the vintage ornaments and if I could, I would keep the stockings up all year long. I'd actually keep everything just as it is, but maybe add more presents under the tree. Or just cash. Who knows.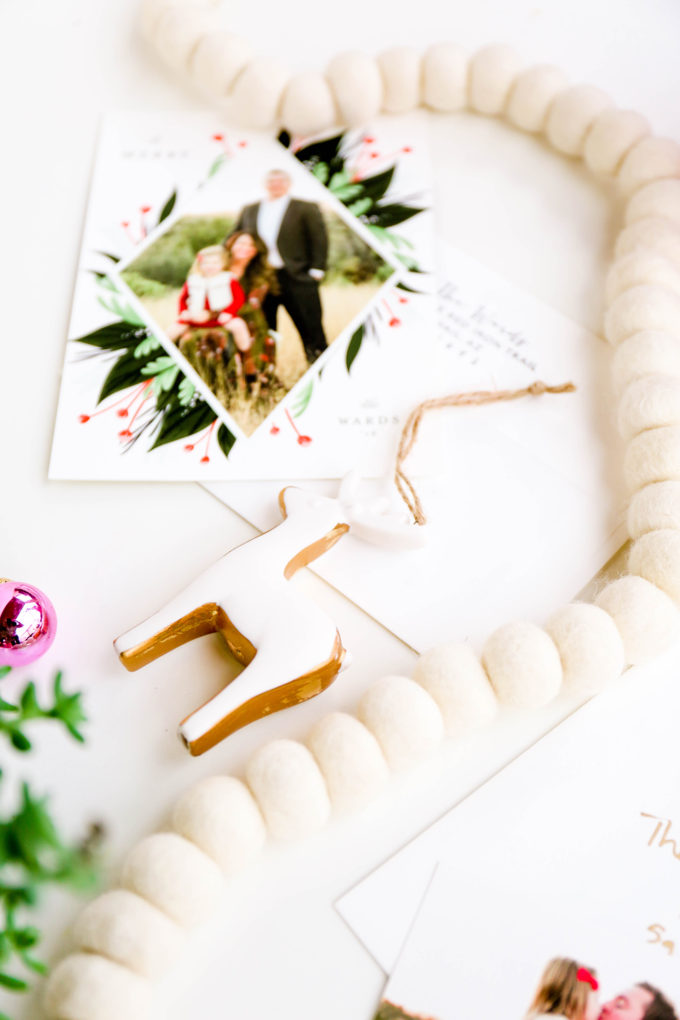 And the cards!!!!! You guys, every year I swear that I will get our cards out before the last week of Christmas. And every year, I order them early. And then they sometimes sit on the counter waiting to be addressed and stamped and before I know it, I'm dropping them off at the post office on the 23rd and 24th. I'm thinking I might need to do a "Happy Valentines Day" card because that's about the time that I get my act together after the holidays. This year's cards are from Minted and they were just spot on with the design. The "Freshly Framed" print matched my dress (Free People from Marshalls, people.) perfectly and I didn't even need to peruse the site long before I found The Card.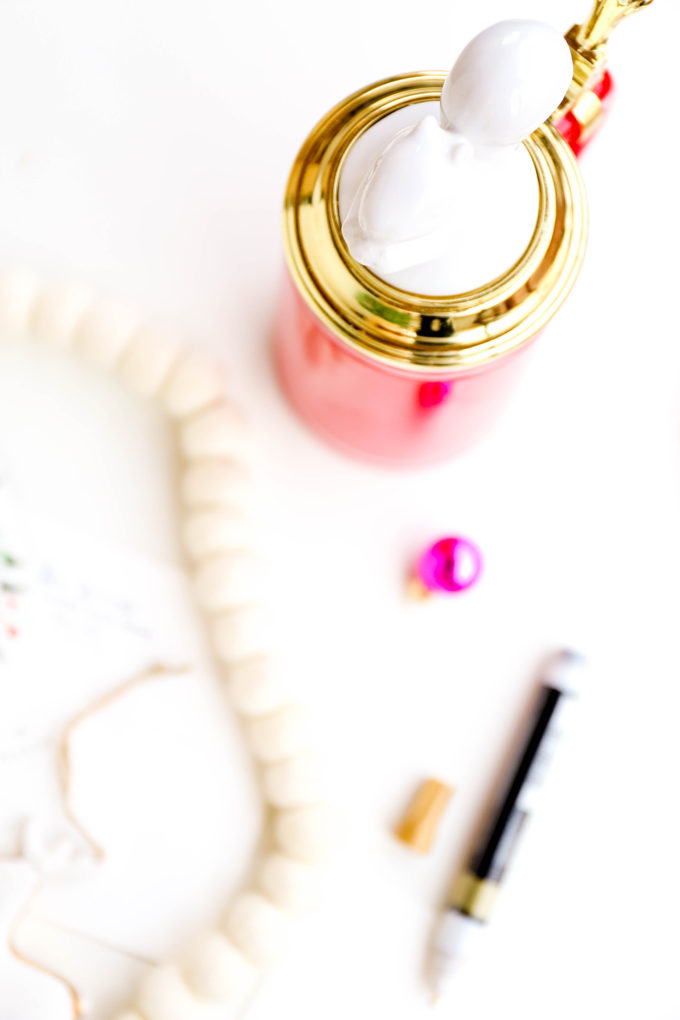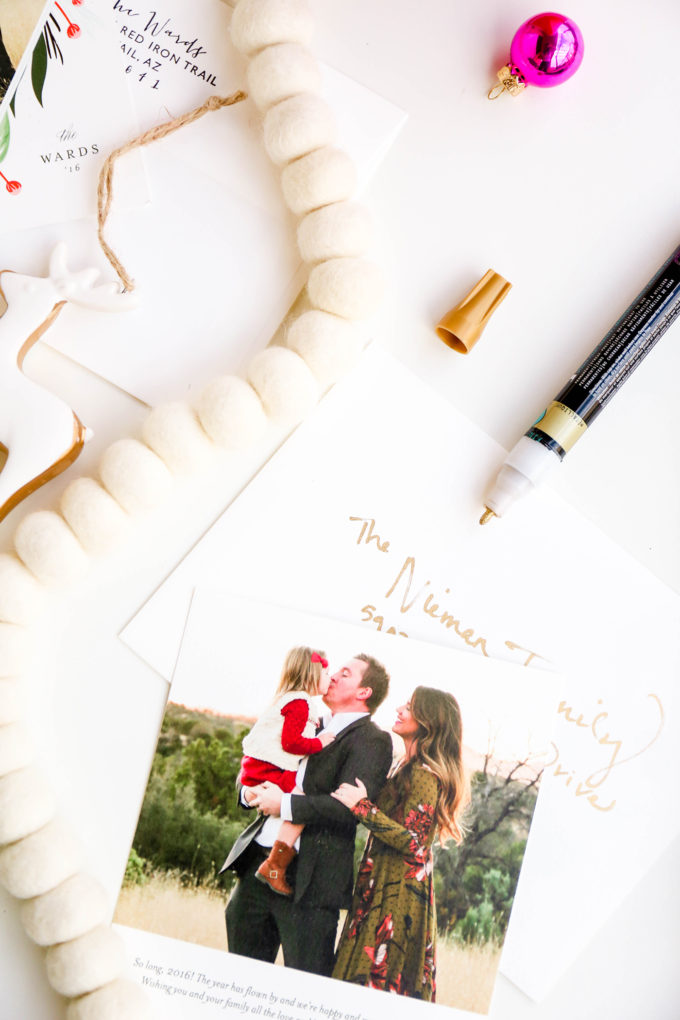 I also love having a reason to take new family pictures each year. Vita is a giant. And I wish I could remember every hilarious little thing she says and does. The most recent? "Mom, is there a baby in your belly?" "No, there is not." "Well, there's one in everyone else's, Mom." ???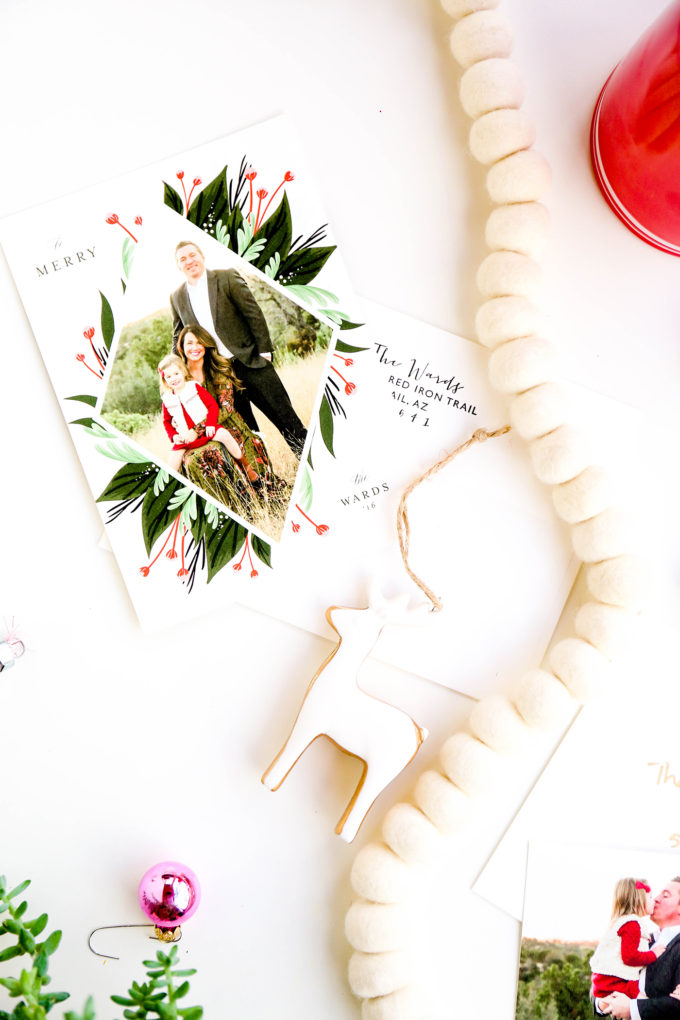 Well, folks. There's lots to do today and I'm hoping that wherever you are tomorrow, you'll get to spend time with family and friends. And this is a virtual card from me to you! Merry Christmas, Happy Holidays, and all the merriest everything! We love you! See ya next week!
styling & photography \\ Lexy Ward