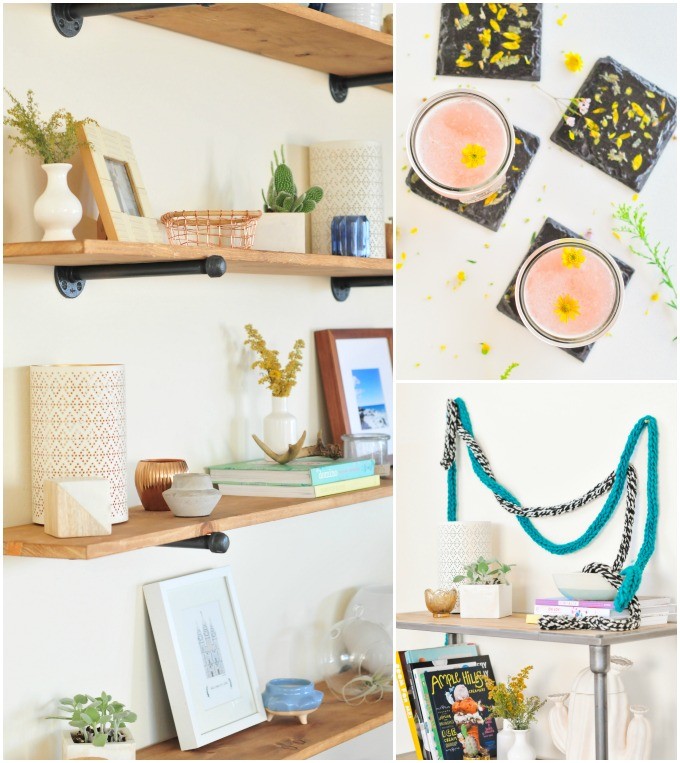 Yes, yes, I recognize that it's been quiet around here for the last 10 days. And I'll explain everything to you very soon, but just know that I'm back now and feeling a little rejuvenation! And I realized that I'm contributing projects to places around the web that you  might now know about. And you should know about these projects! Because you should make them! Because they save lives. Well, maybe they don't save lives, but they do save storage! Or sanity! So I thought I would do a mini-roundup including the how-to for these DIY Industrial Shelves & other easy projects you should try. Because that's what the weekends are for, yes?
Learn how to easily make these DIY Industrial Shelves – in an afternoon!
31 healthy snacks for those football parties.
These DIY Foraged Leaf Art Coasters are exactly what you should make after picking wildflowers.
Finger-knitting is the new black.
Last-minute decor for your Halloween party this weekend.
And in case you're feeling daring and risky, this ghosty catsuit will be the ultimate this weekend. 🙂
photography & styling \\ Lexy Ward