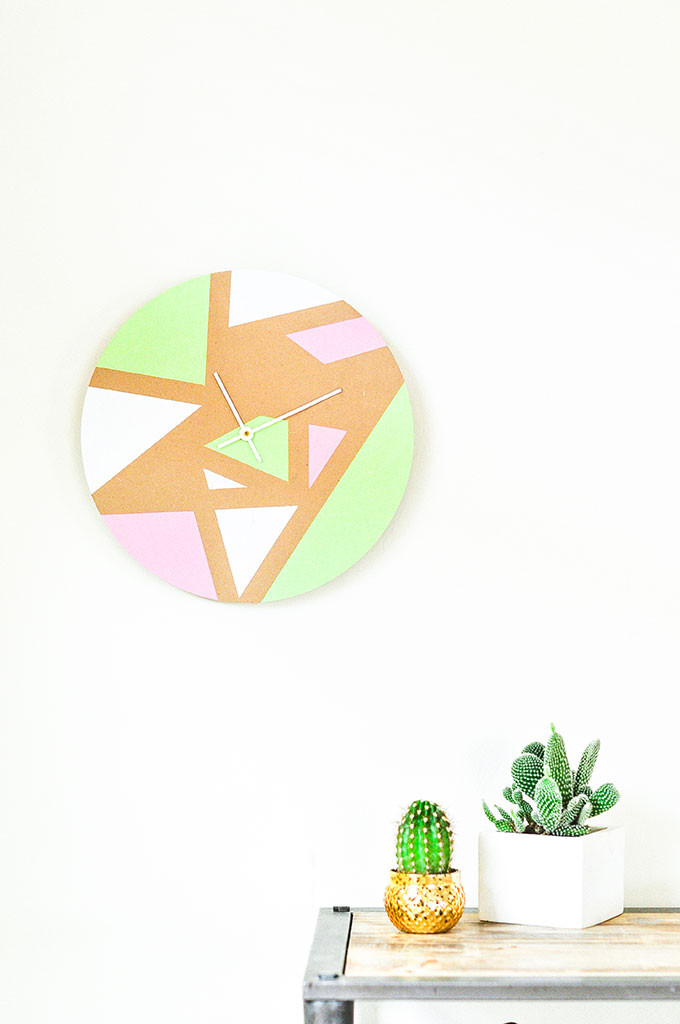 We're slowly getting our house together after the big move. While all the boxes have been unpacked, there has been almost NOTHING on the walls. Blank. Empty walls. It's not really good for the soul. Research proves that. So I decided to change things up and add a clock. I love clocks. I love telling time. And I love wall art. This DIY geometric wall clock tips its hat in the mod direction, but is still colorful, playful, and matching to the rest of the aesthetic we've got going on in our home. And you can totally make one yourself. In, like, 15 minutes. So there's that.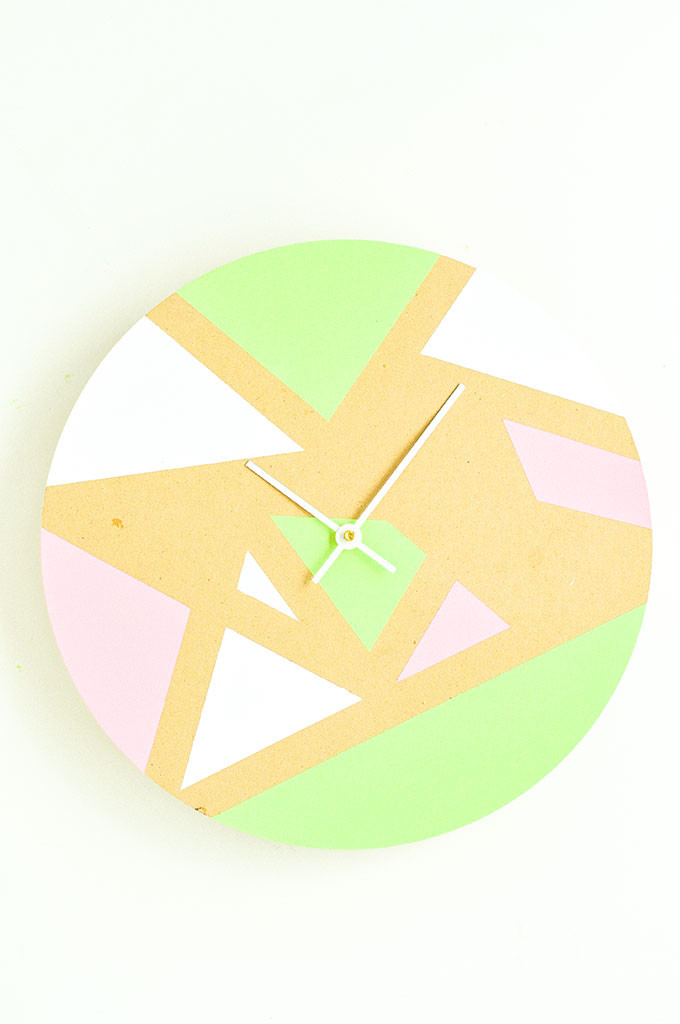 Materials:
10-12″ MDF round (similar found here)
drill & bit
white spray paint
washi or painter's tape
paint brush
acrylic paint (3 colors)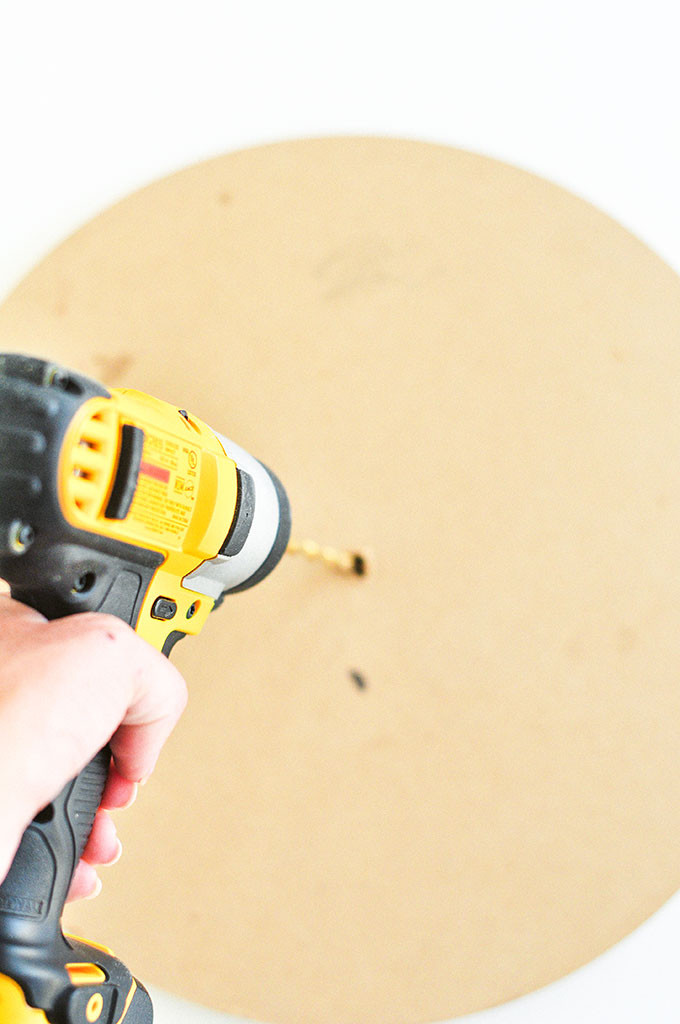 Start by measuring the center of the round and drilling a hole that will fit your torque motor.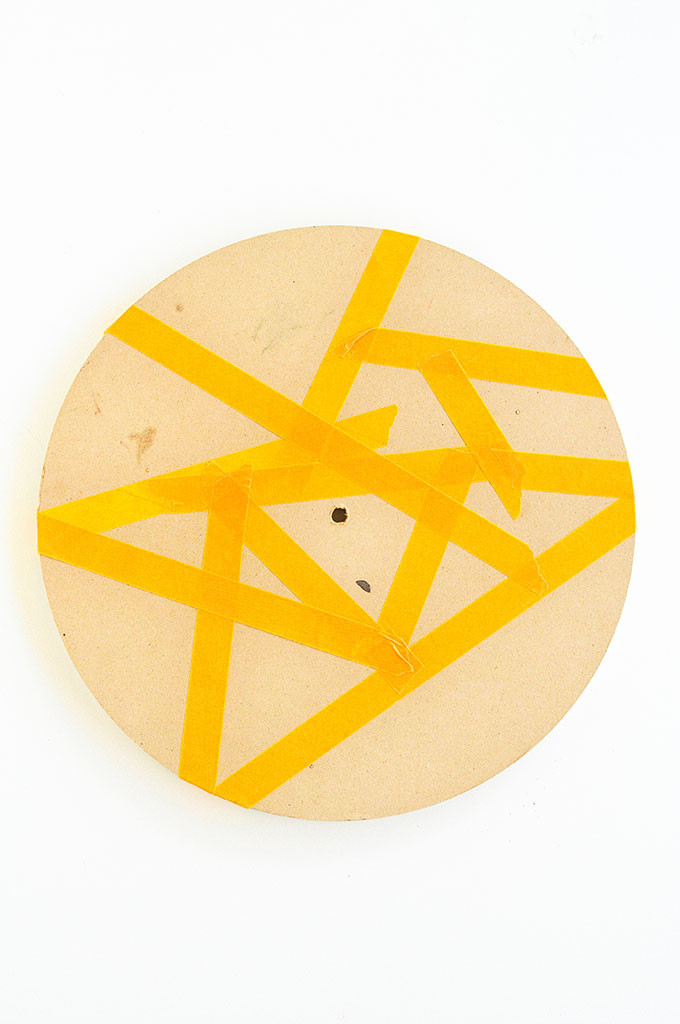 Using your tape, create a bunch of random shapes by criss-crossing the tape in various designs. Be sure to mark what shapes will be what color before painting.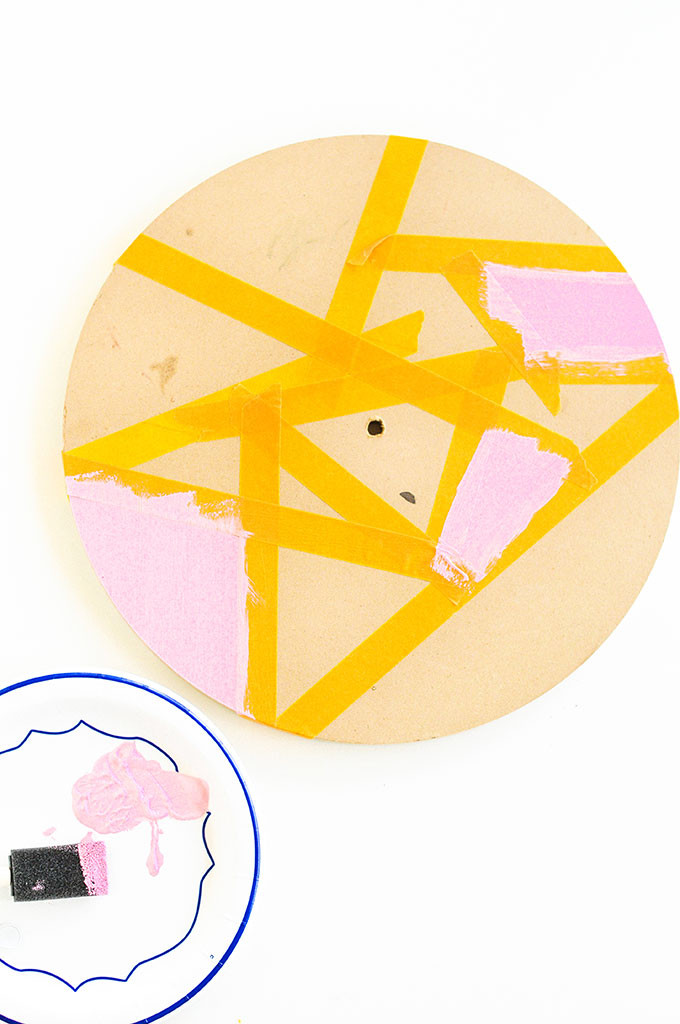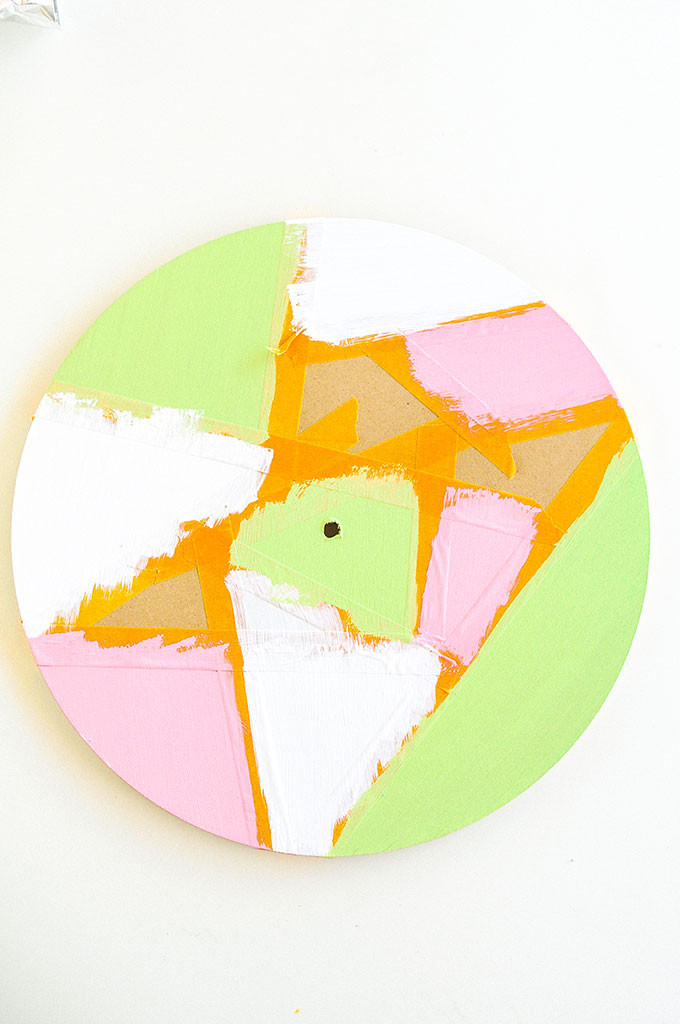 Paint the shapes in three different colors. Each color will need a minimum of two coats so that it is even and opaque.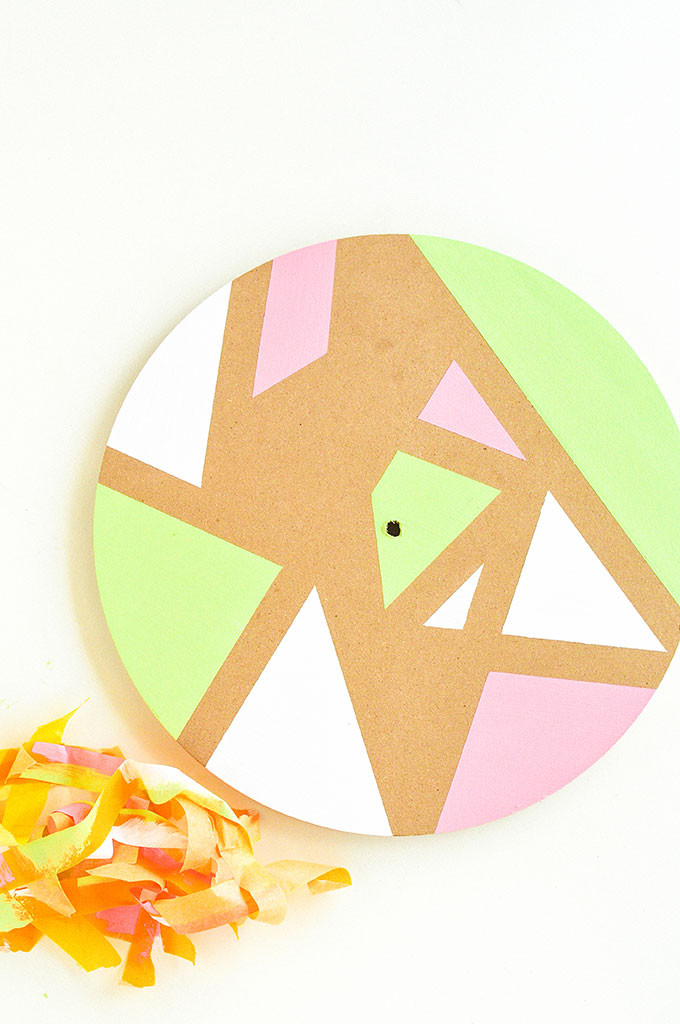 Once you're finished painting, quickly peel away the tape to help create clean lines.  Wait for the paint to dry and then attach the torque motor and clock hands in the order the instructions show.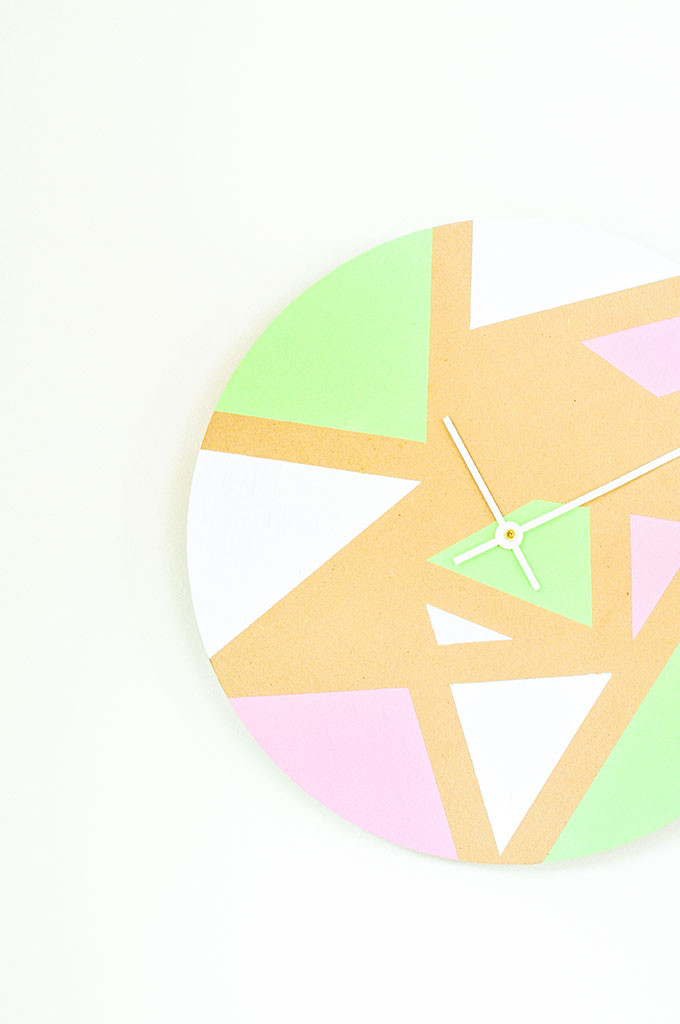 The clock hands I purchased were black and that just wasn't gonna work for me. So I spray painted them white. And it came with gold hardware so I felt like a winner!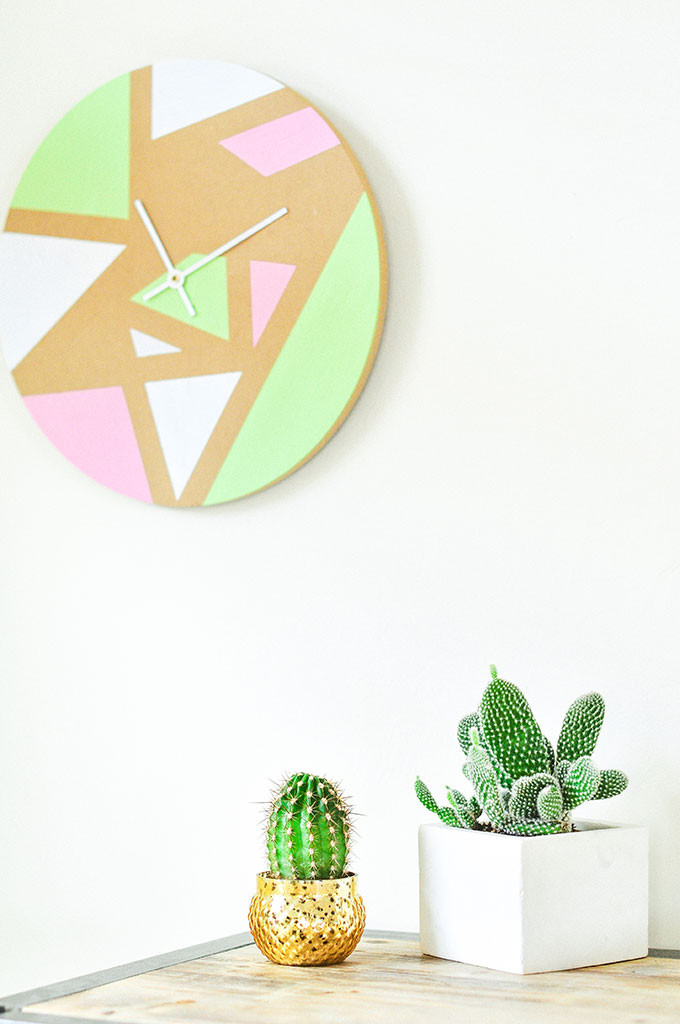 Hang on your wall and try hard not to just stare and constantly tell yourself the time. I'm reminded of that FRIENDS episode where Ross, Monica, and Chandler are blurting out each others' secrets and Ross reveals that Monica had difficulty telling time until she was 13. "It's hard for some people!"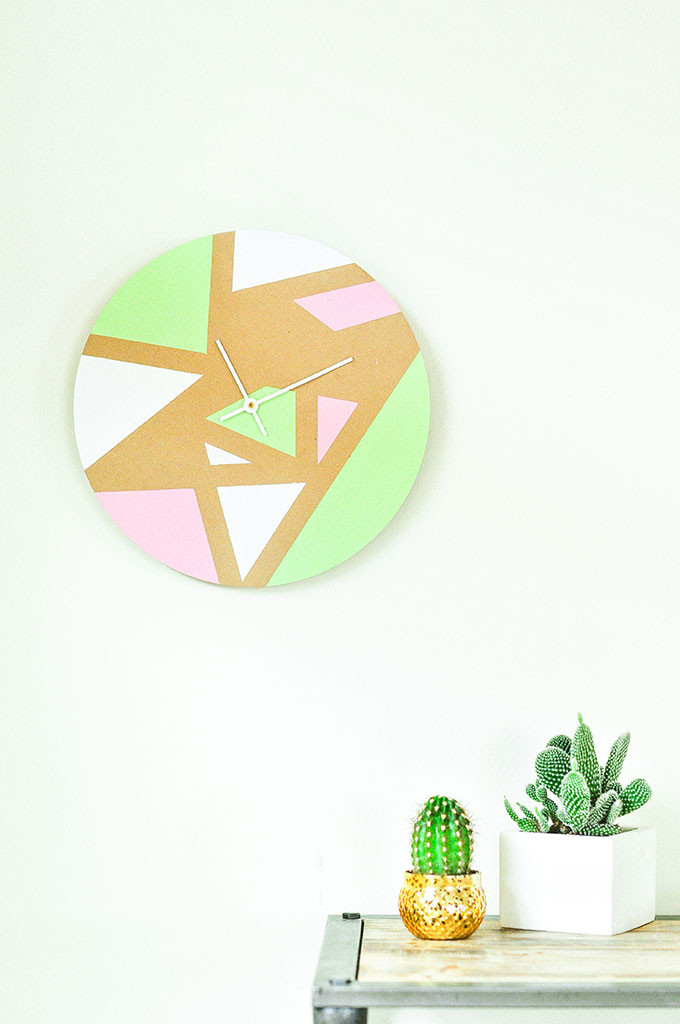 People everywhere should really make their own clocks. Don't you agree?! If you're up for more wall art ideas, here are some tips for adding a gallery wall to your home!
I'm feeling a 90's throwback with this. Do you think that trend is making a comeback?
concept, styling, & photography \\ Lexy Ward