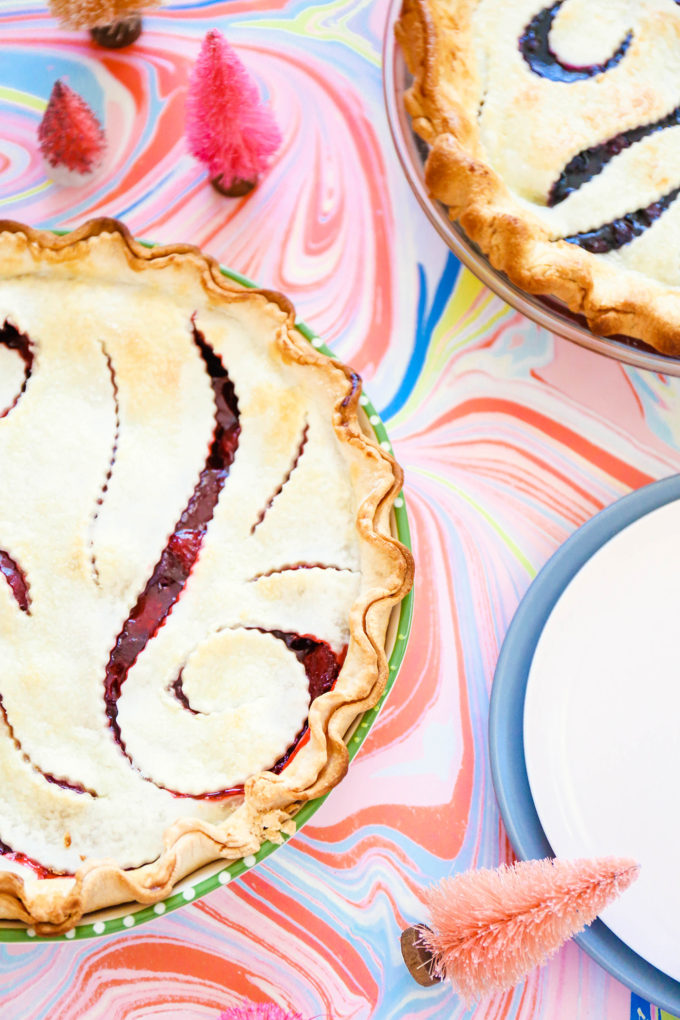 You may have noticed these pies from our Instagram Stories last week. (We totally burned the first because I forgot to check it early on when it was in the oven! Oops!) This whimsical pie crust design is a super fun one that take almost no skill. I mean that. The results totally pay off and your guests will think you're a pie genius! Which you are. Don't sell yourself short. If you could see what my kitchen looks like right now, you'd laugh! There is a pie on almost every counter as we prep for the big day! I don't think Logan is giving me the stank eye or anything… Let's talk about this easy design shall we?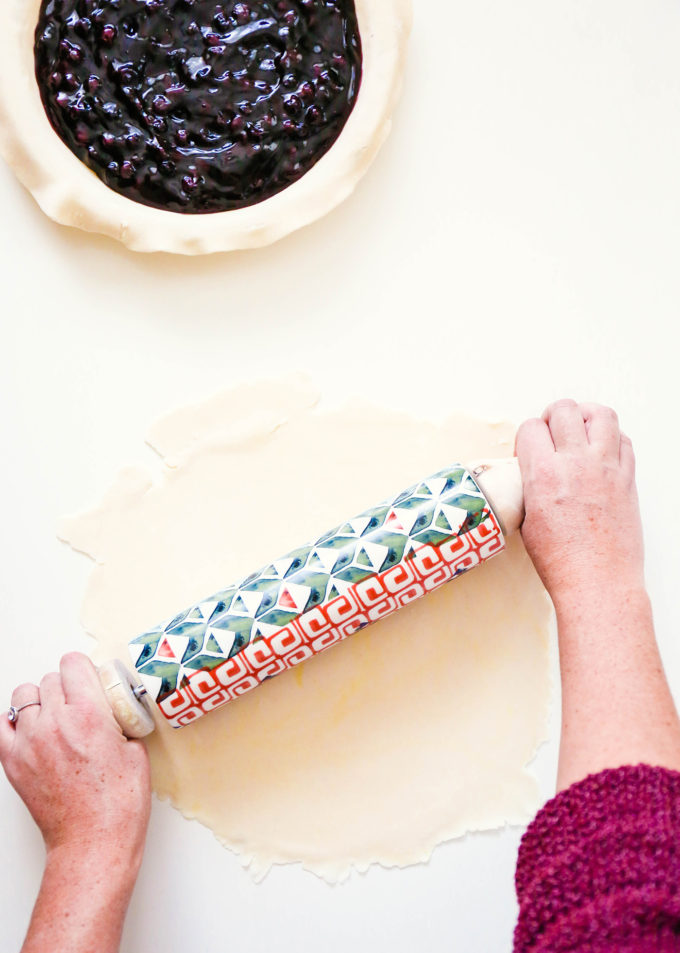 Make your own Whimsical Pie Crust Design
pie shell filled with filling
top layer of crust rolled out and flat
pastry cutter
rolling pin
Once you've rolled out your pie, take the pastry cutter and roll it in a few swirly directions. I know, we are technical over here. Roll it in a few ways mimicking a "paisley" design.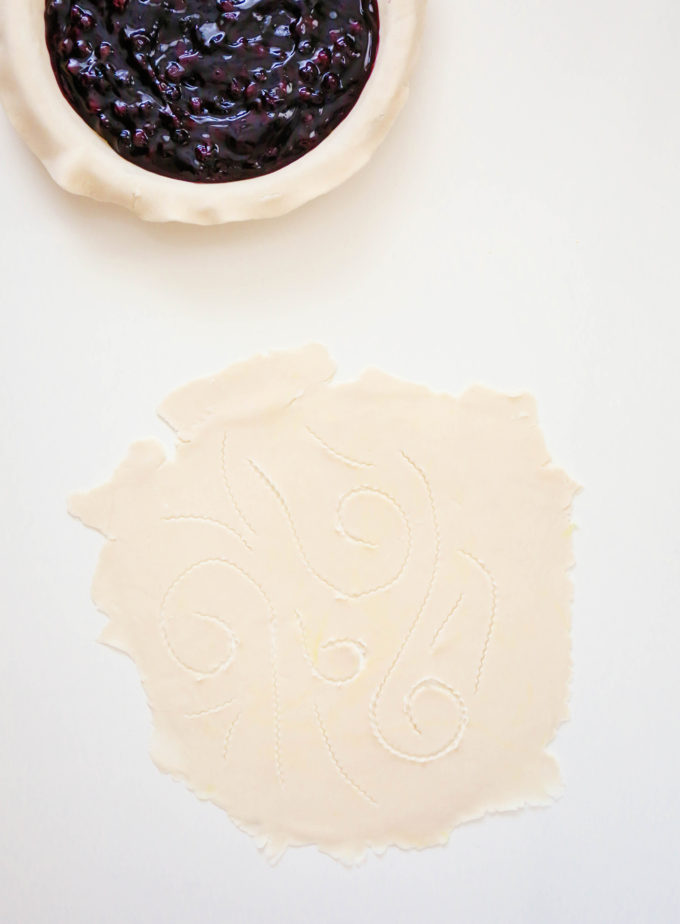 Keep everything in the center of the crust, never fully reaching the outer edge.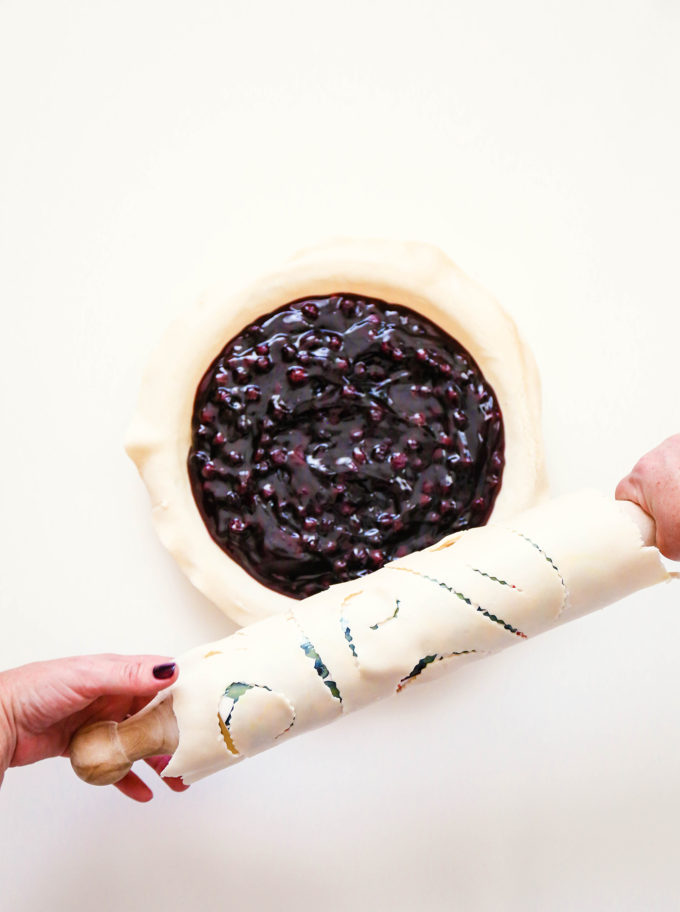 Using the rolling pin, gently roll the crust up to prepare it for placing over the pie filling.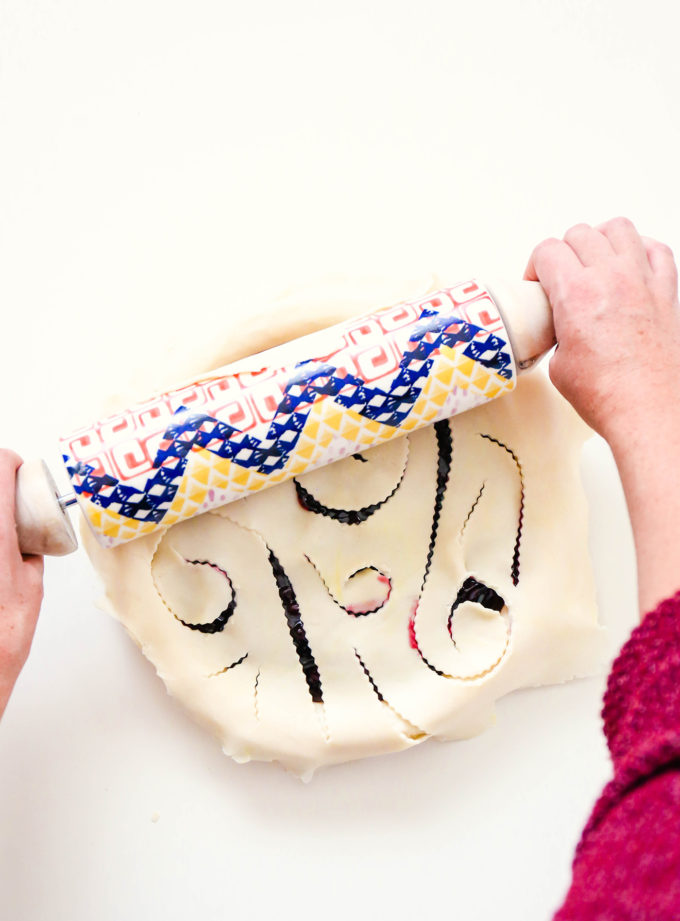 Slowly roll out the crust over the top of the pie. Work slowly and move the little cutouts as needed.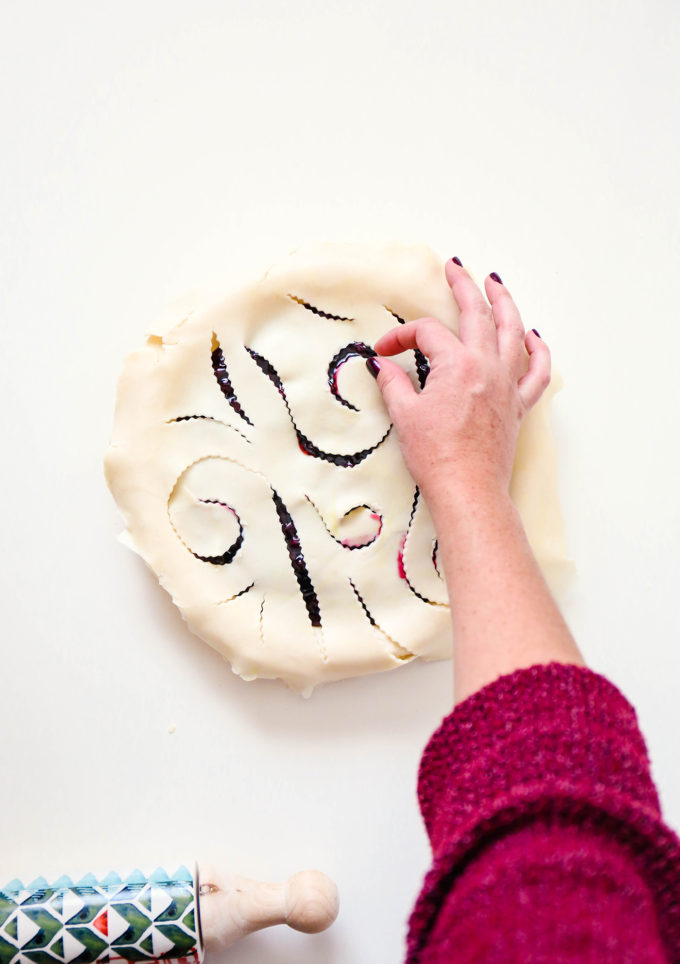 Once you've centered the crust how you like, go back over the little pieces and fix anything that seems too out of place. I also wiped off some of the filling that got in the way!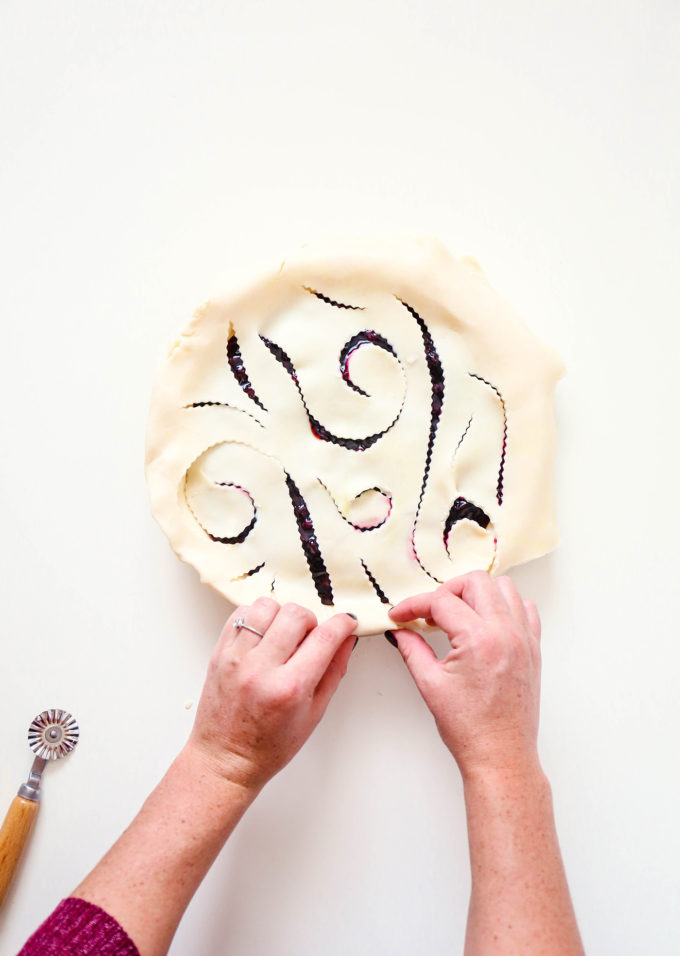 Now, fold the edge of the crust under itself.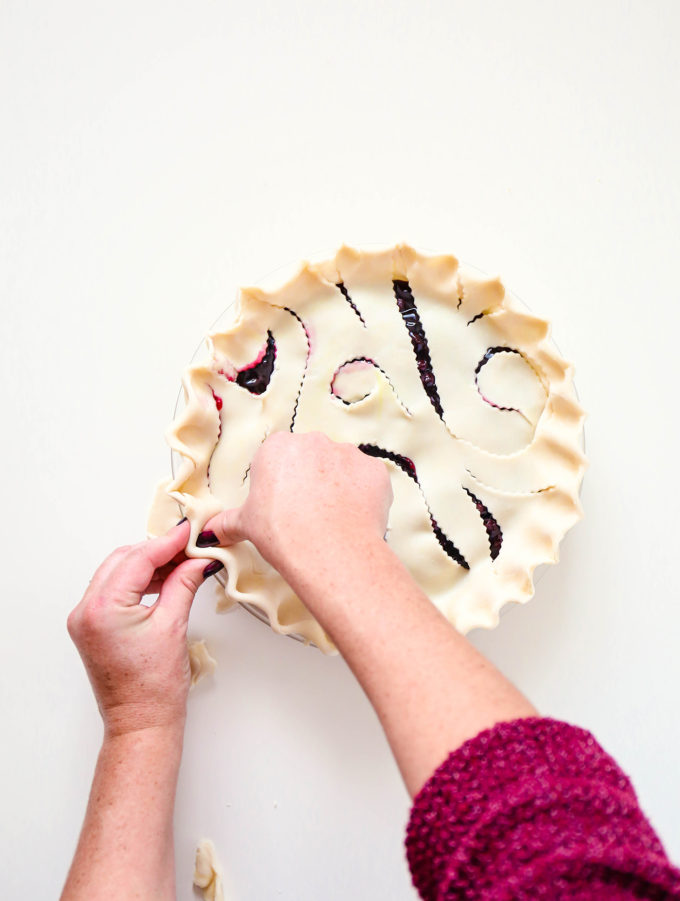 Finish it off any way you like! I chose simple crimped edge because the crust was thick in a few places and this was the easiest!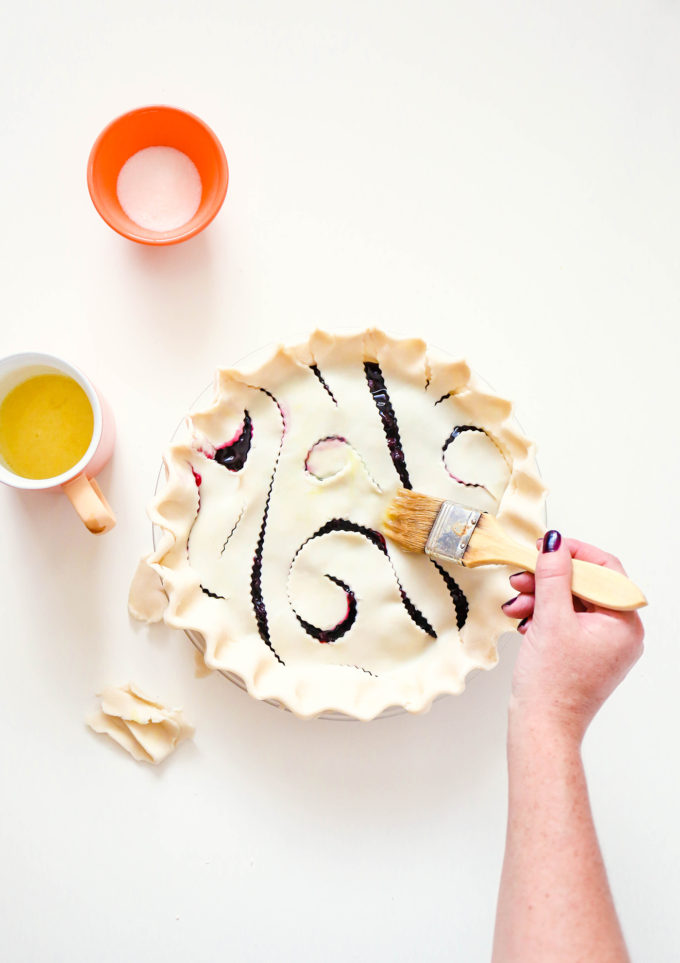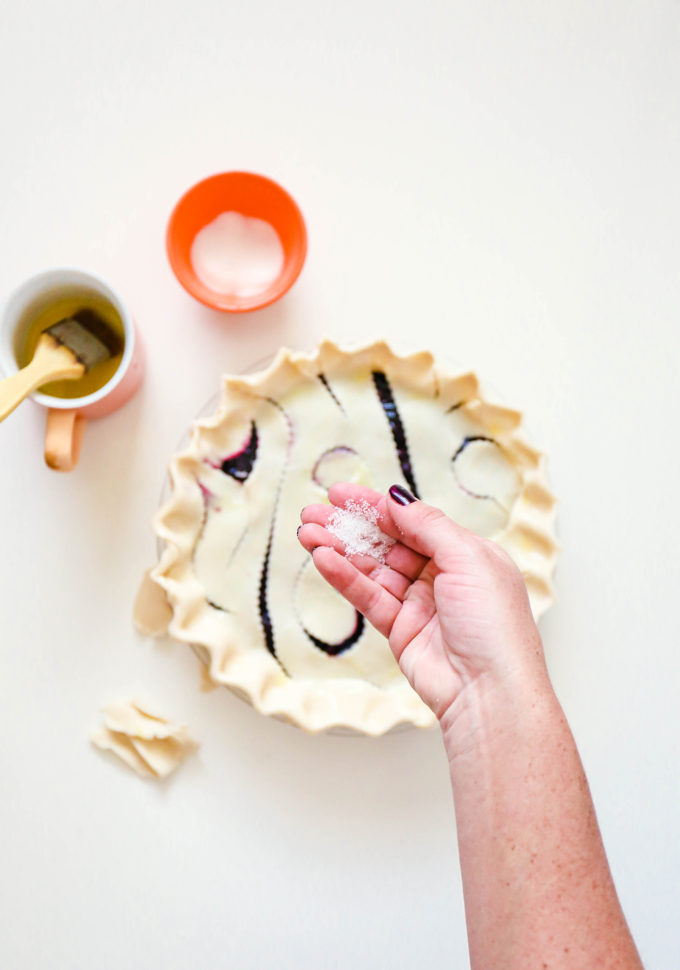 Brush the top of the crust with a little egg was and sprinkle liberally wish sanding sugar. VERY liberally.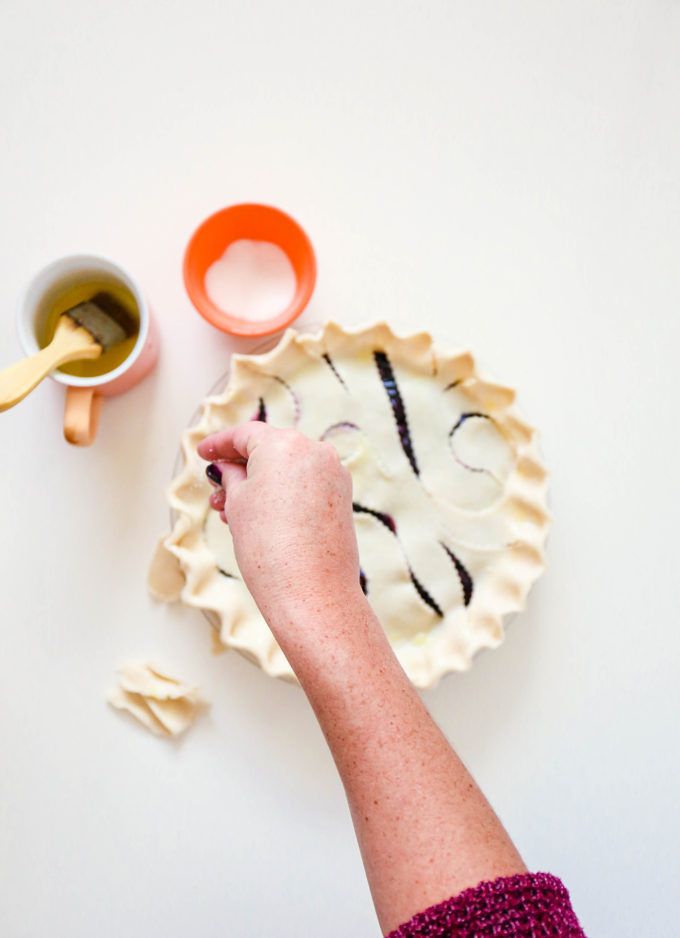 We love the sugar.
Bake the pie according to your recipe's instructions. Halfway through baking, place a piece of tin foil over the top to stop the crust from browning any longer. We don't want it to burn!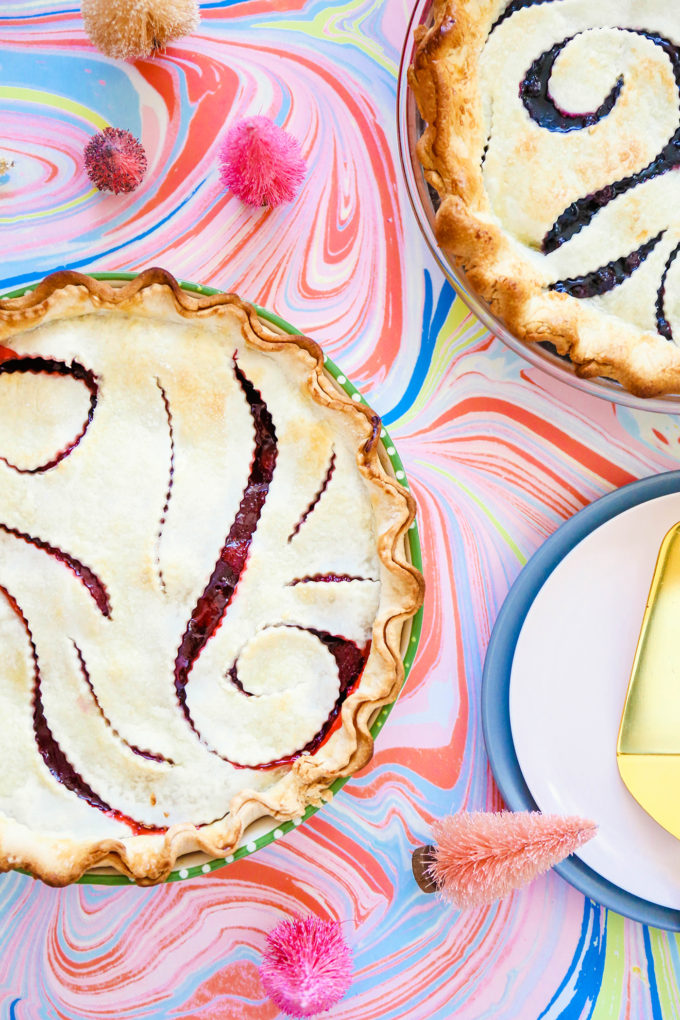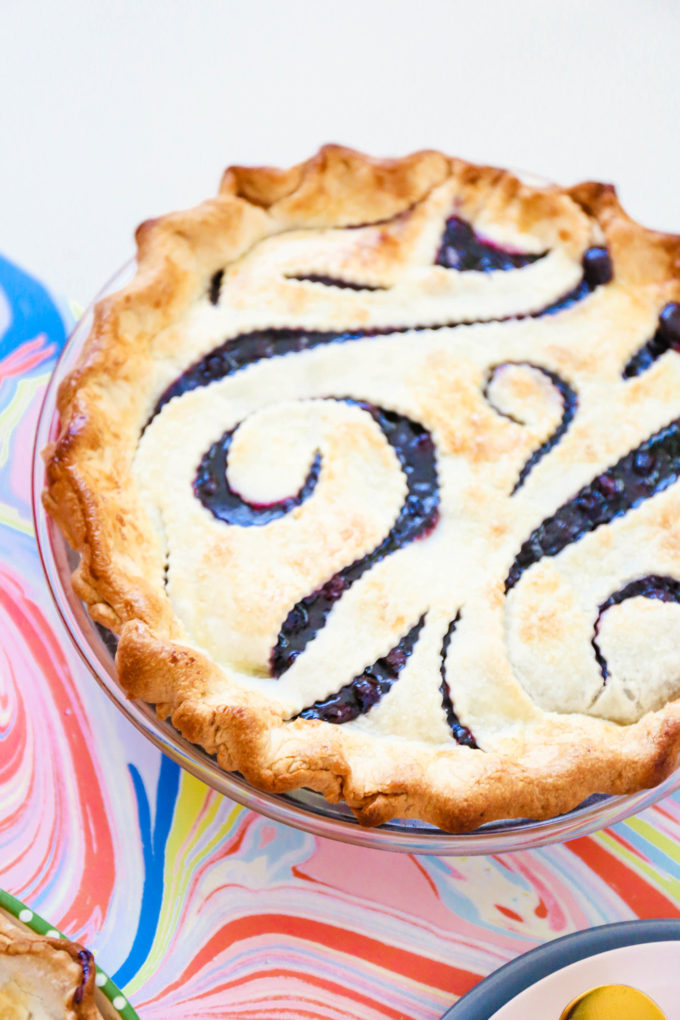 Remove it from the oven and let it cool for an hour or so. And then admire!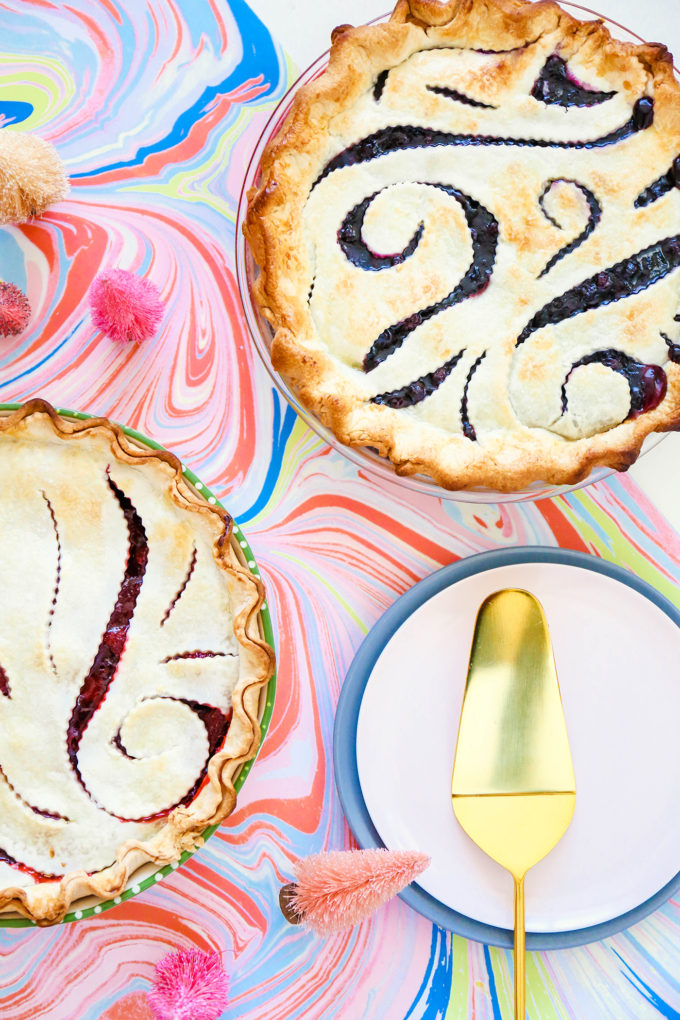 These look so pretty, no?!?! Is it just me?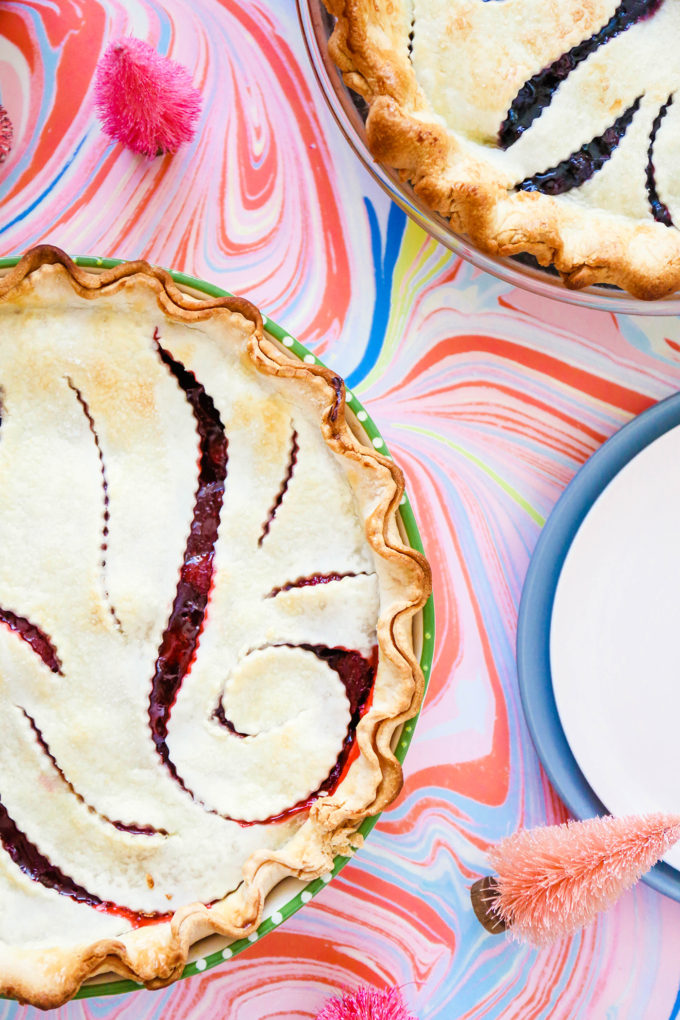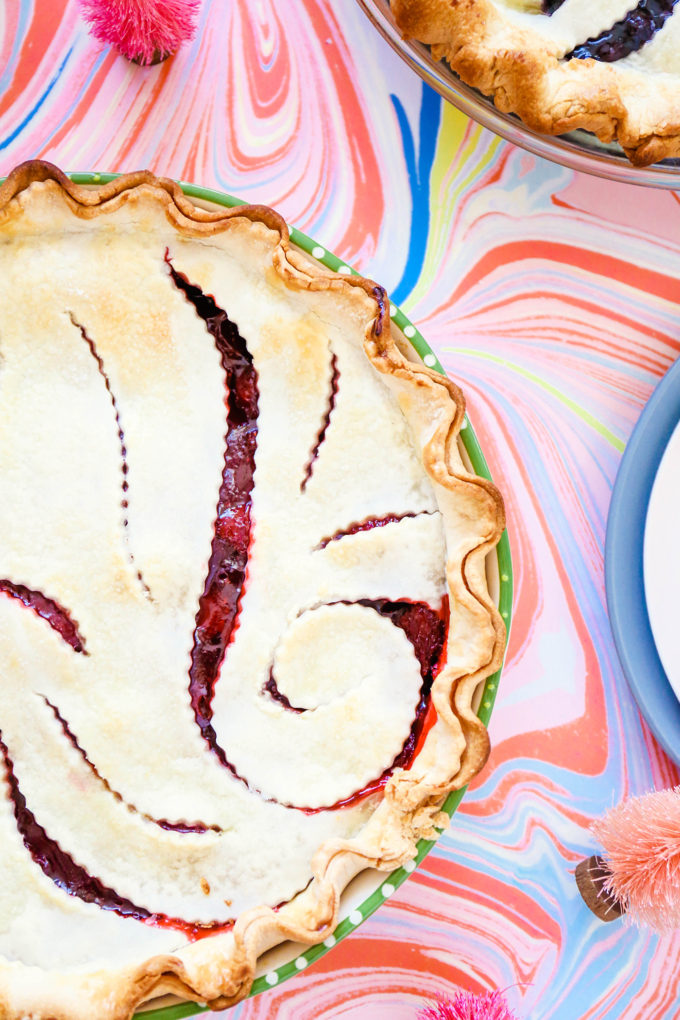 Vita couldn't wait before sneaking a taste. I also blame her for those instances when it was really me. I have no control and I'm a grown woman. I get that way when there's pie involved!
And that's it! Whether you want to tackle one of our floral pie wreaths, or cutout shapes, or just want to keep it simple with this whimsical pie crust design, your desserts will be showstoppers on Thanksgiving, I'm sure of it!! What flavors will you be serving up this Thursday? We've got a mixture of berries, apple, and of course, we will not be forgetting the pumpkin!
concept, styling & photography \\ Lexy Ward