Welp, it's the end of another week. I hope you enjoyed seeing the quilts as much as I have. Thank you for your emails and suggestions! There are so many different designs out there that I can' t make a decision! Some of my family is in town so I'm going to go play with them, but here are some lovelies for you to look at!
What an easy project! The colors are so soothing! image via Kootut Marut
I am IN LOVE with her blog. her style! her photos! her sheer wit! she's amazing and you must check out her site! image by tristan b of souvenir foto via besotted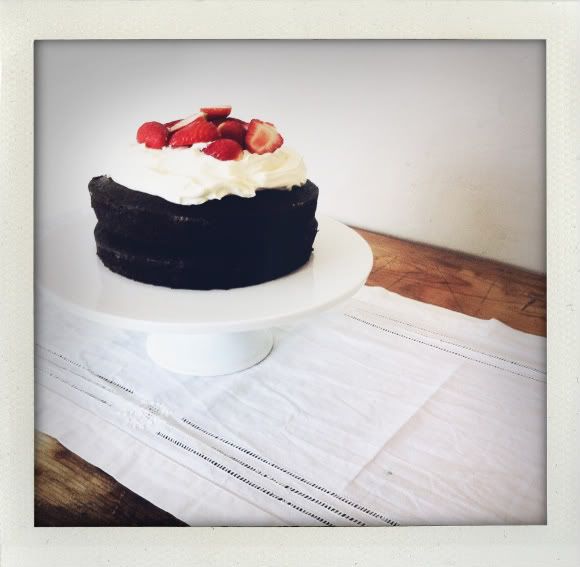 This is brilliant. One woman is making one cake each month for a year. They all look so delicious! And how 'bout that table runner, eh?
I couldn't be more excited. My favorite woman is teaming up with my favorite magazine and I can't wait to see what they come up with together. She's all about parties and I love her! And her kiddos!
Have a great weekend!
Liked this? Check these out!