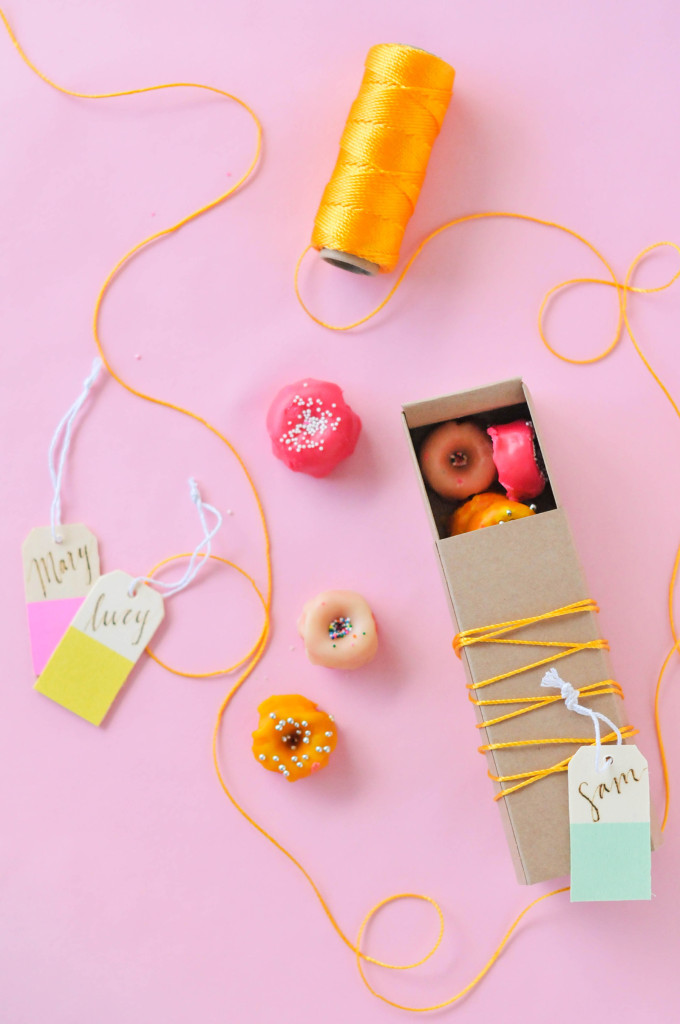 We've made to this day. This day is the day before the day we move to Arizona. And it came along faster than I thought it would. Stressful! Our movers have come and packed up the house, and right now, they're loading my life into a 70-foot long truck. Who knew? My life is only 70-feet long. Can't wait to unpack it. Which should happen (hopefully!) some time early next week. There's a good cacti-bility that we will be without internet for a few days. I've done my darndest to get some great stuff scheduled for y'all while I'm out. And you can definitely keep up with how things are going with our #embracethecactus move by following along on Instagram! For now, here are a few weekender links to help you get through the day!
The one that says, "I Said A Hip Hop" is my fave!
We know I love when macarons are decorated! These brunch babes are no exception!
I'll be carrying a fruit-stamped bag like this one around town!
This grapefruit clutch is calling to me!
Brittni's office reveal. The geometric blue wall? I'm coveting.
Sending our new address to friends and I think I'll do it in style!
These bouffant Easter eggs might be my new fave thing!
And it was the greatest five foot cake! I ate it!
Colorblocked chocolate bark. You'll never eat a lovelier treat.
Wise words about slowing down and living life that have resonated with me.
The price of this maxi dress keeps going down. I think I'll get it now.
And then make those woodburned gift tags you see above!
H A P P Y   W E E K E N D
photography \\ photo by Lexy Ward 
Liked this? Check these out!