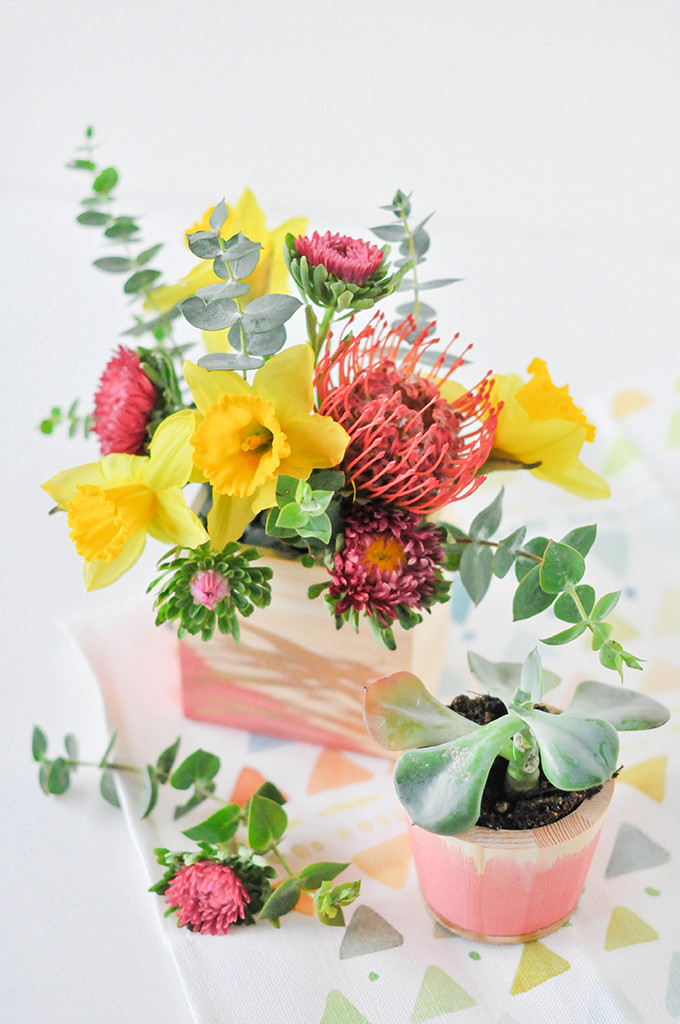 If there's one thing I love about Spring, it's the flowers. Okay, maybe it's the fact that Cadbury Easter Eggs can be found on shelves in stores. And I wander along like an innocent hoarder and swipe all the bags of eggs into my shopping cart. Like my dad always said, "The early bird gets to the store to buy all the Cadbury eggs before others even know they've been stocked." He always says that. I'm grateful for his wisdom. Back to things to love about Spring. With the flowers, comes the vases. The DIY dip-dyed vases, my friends. This is a little different spin off these dip-dyed babies I did a few years ago. They're mini. And they have gold on them. Hooray for gold!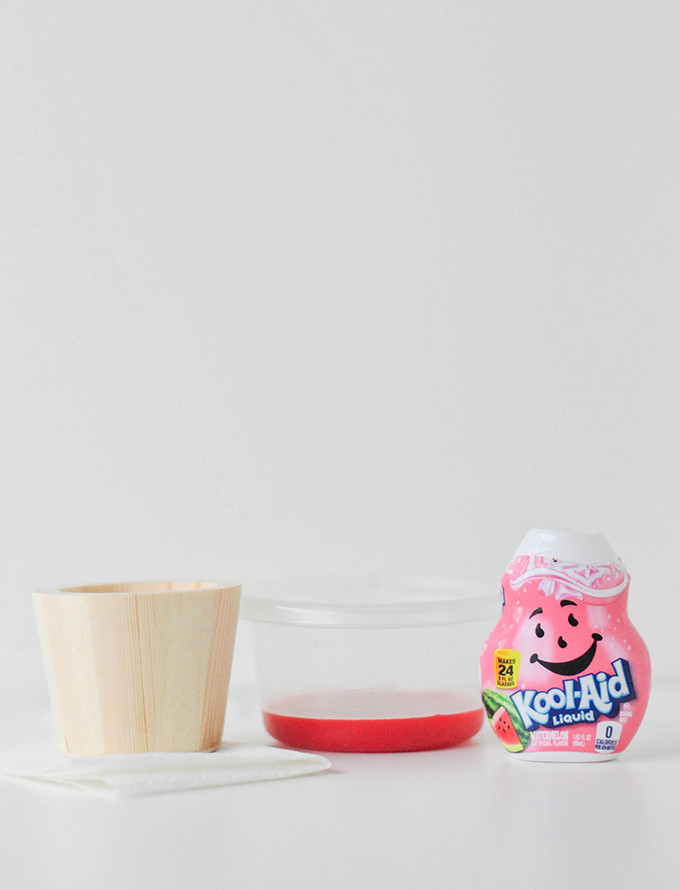 Material's needed:
miniature wood boxes (found at Hobby Lobby in the wood section)
tupperware or other small bowl
paper towl
liquid Kool-Aid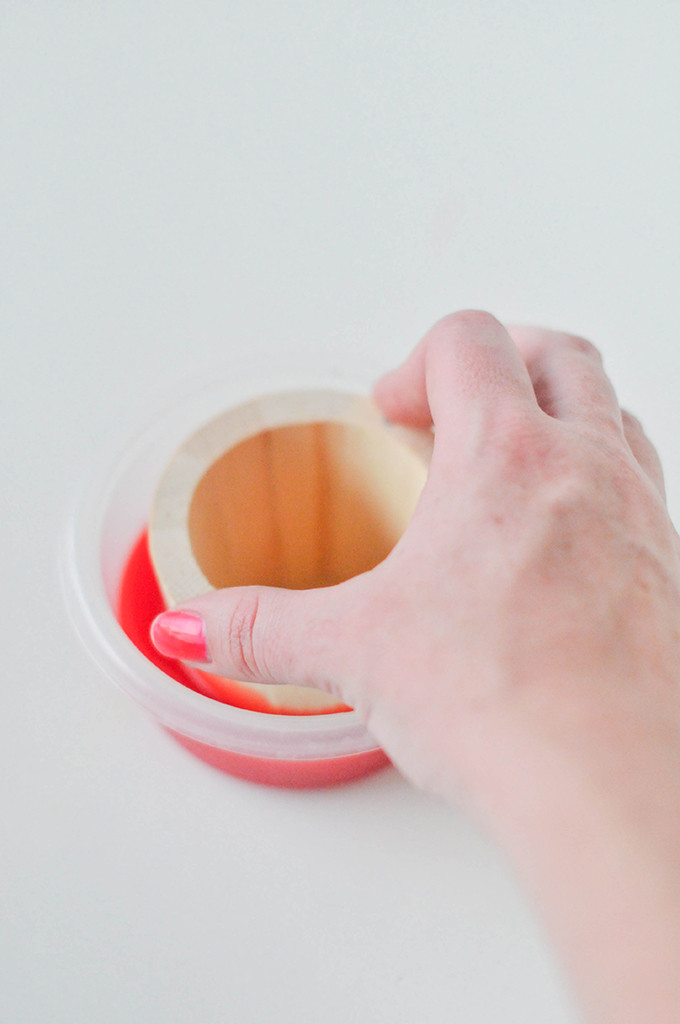 Before, I would have just used liquid dye for these vases, but after seeing Leah of Freutcake's stationery using liquid Kool-Aid, I was hooked! I knew it would be perfect for this project and much less of a mess than anything else! Simply fill your bowl or tupperware with one bottle of the Kool-Aid flavor of your choice. I chose watermelon because I love coral. And because it made everything it touched smell delicious.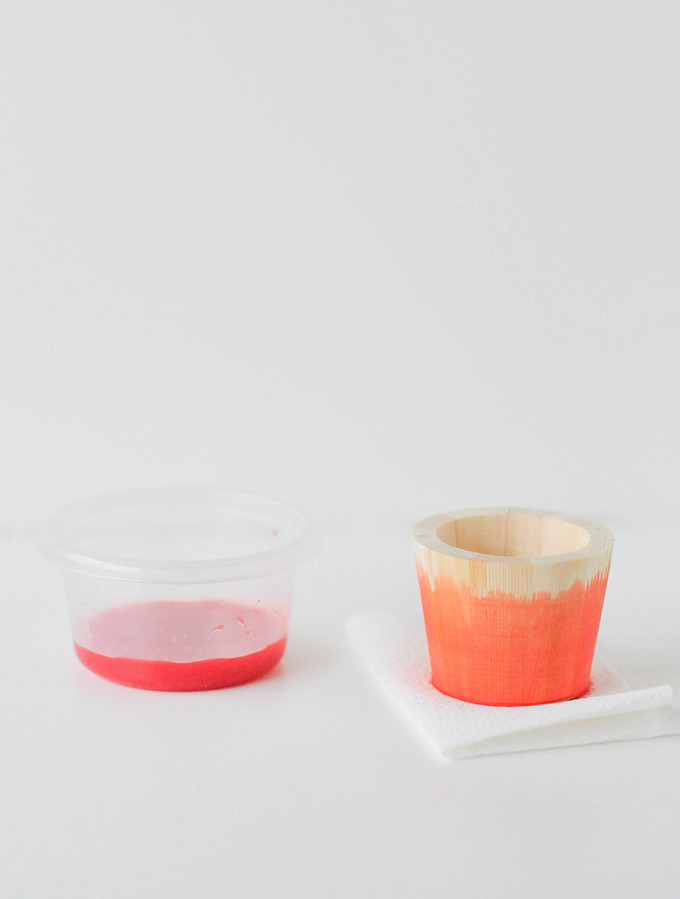 When you have dipped the vase to your desired height, remove it and place it on a small stack of paper towels to dry. This is when everything smells fancy.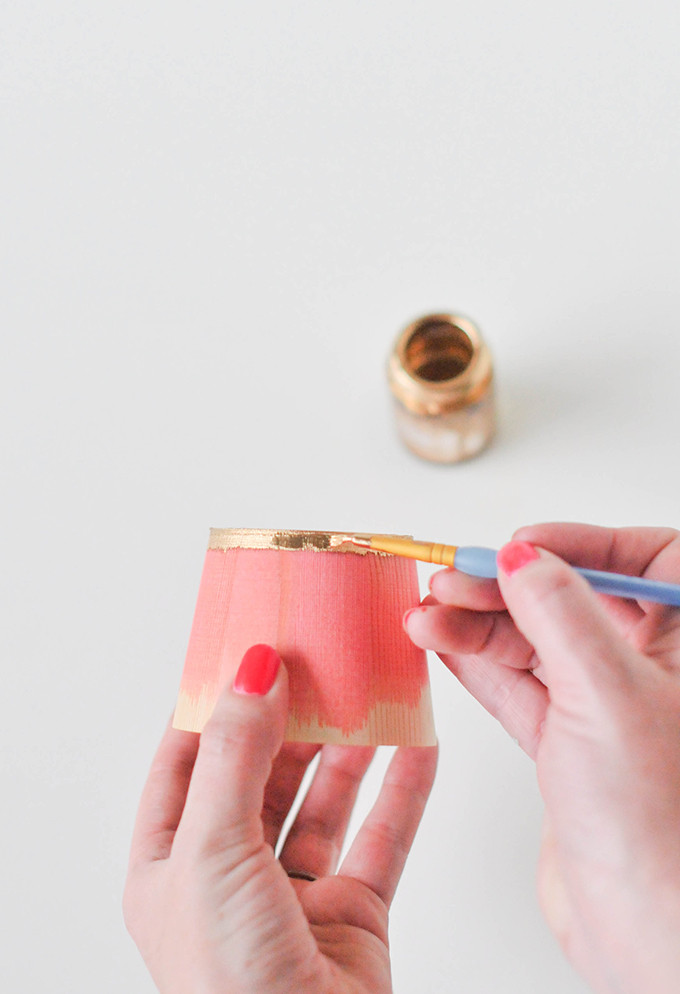 Once the vase is dry, embellish with t.he gold. I have been on such a kick with liquid gold! Can't stop. Not sorry. Paint a thin strip around the bottom.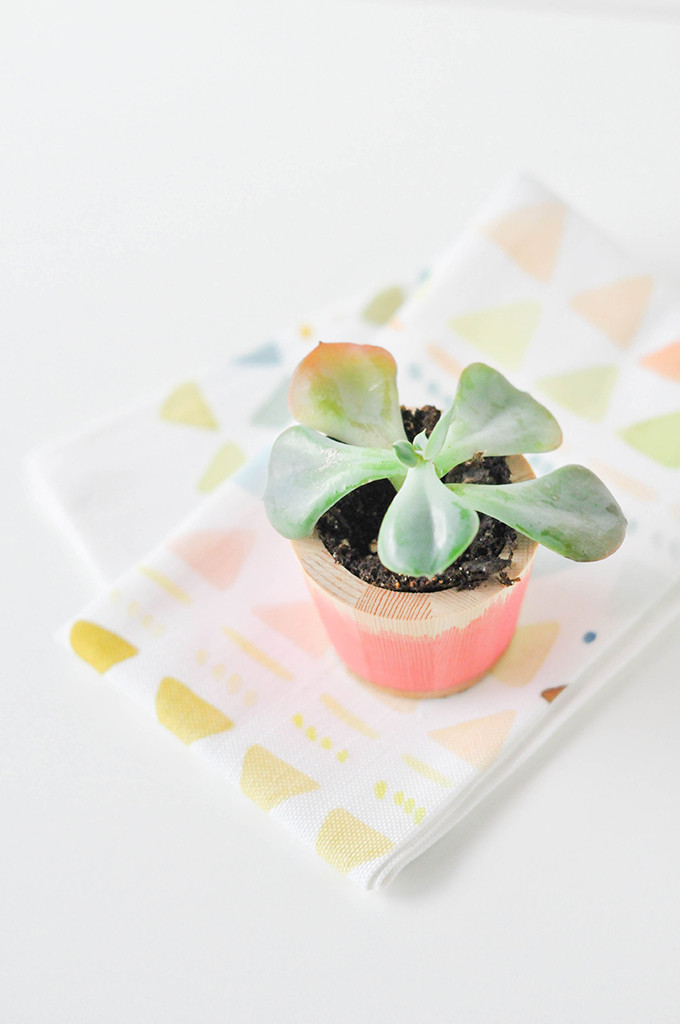 Annnnndddd you're done.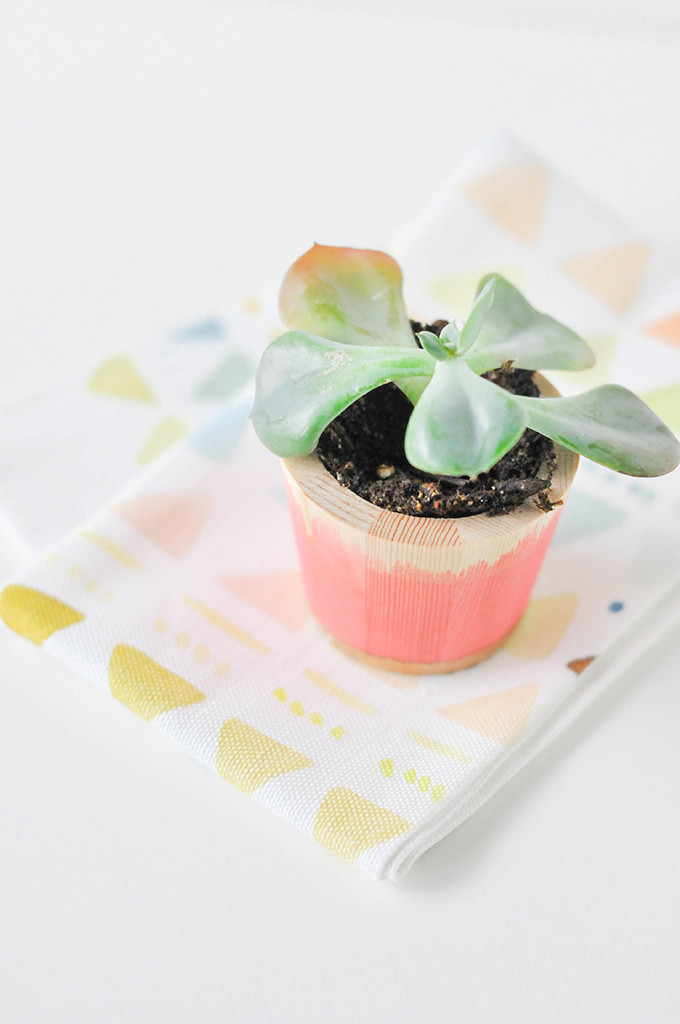 I have to admit, I really just wanted to make this project so that I had an excuse to use my new tea towels from Sister Golden. They are so pretty and I'm trying to justify the need for my tea towel collection to Logan. I feel like this is helping my case.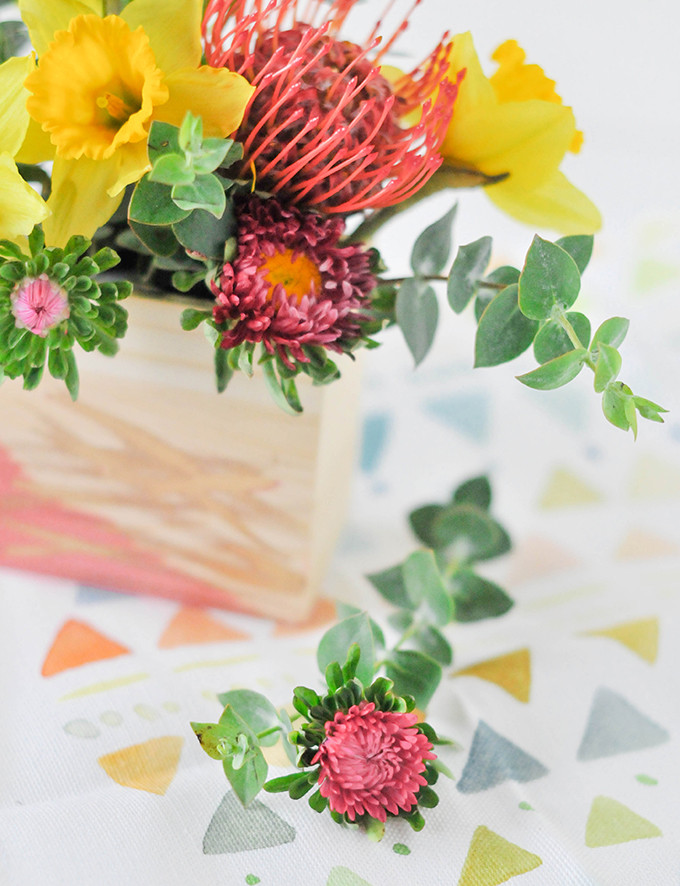 PS – Trader Joe's is currently selling Proteas! Say what?!?! So we had to pick up a few blooms when we were there. Our things are being delivered to our new home in Tucson this morning including these little babies. I'm thinking we'll just have shelves of 'em lining the office. What do you think?
styling & photography \\ Lexy Ward
sources: | Small Triangle Tea Towel (Sister Golden is offering a 15% discount for PROPER readers! Just enter the code: PROPER at checkout!) | Square Wooden Jewelry Box | Round Wooden Jewelry Box