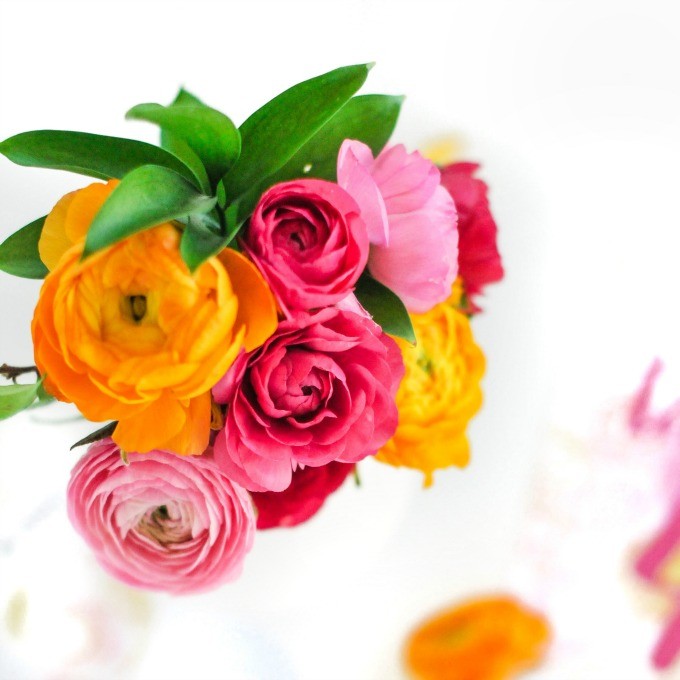 Basically mid-March, people! Hooray! That means we're one step closer to summer. And then fall. And then Christmas! (I'm not in a hurry or anything.) Like always, our weekend is jam-packed with home improvement projects, work/styling projects, birthday parties, and food. I'm really excited about our upcoming home improvement projects. We're working on a front porch makeover, a backyard seating arrangement involving benches and some custom planters, and a few other things that are coming down the pipeline. It's a busy time to be alive! Vita loves it because we spend most of our days at Home Depot or Lowes (evidence!) and she gets super stoked whenever we pull into either parking lot. The girl knows what matters. What are you up to this weekend? Sleep? Brunch? Second lunch? Whatever you do, some links for the weekenders before we all sign off!
In case you missed the BIG REVEAL of our office/guest room makeover earlier this week!
Been keeping my furniture-loving guys peeled, and this tovah bed is on sale for $499! If it were a King, I'd be laying on it right now. I'm also diggin' this wire side table that's 50% off!
I'm so in love with this modern pom pom pillow!
How to build a daybed in literally one day.
I'm pretty sure we all need this bad idea print in our lives! Pinterest fails, anyone???
This rainbow unicorn candy bark looks like the stuff my diabetic dreams are made of!
Speaking of pom pom pillows —- animal cookies!
Yesterday's concrete gem planters are my new fave air plant accessory!
This copper message board is a pretty pretty must make!
Just picked up a few new tops for some travel next month and this is my new fave shirt! And my new favorite towel – A WATERMELON!!!!!
Can we talk about how great these manicure shots are with trumpets involved?! That's right. Trumpets!
The patterns on these napkins tugs at my heart strings for sure.
I love Mel's striped office wall! Her office looks fantastic now!
**happy weekend**
photography \\ Lexy Ward (from last year's DIY wedding stationery post!)
Liked this? Check these out!