As you can see, we've been making updates both big and small to our little place in the desert. Just because we are renting, doesn't mean we can't make this space feel like it's our own. We have plans to be here for a while so I thought it was time we updated our porch a little bit. I'm sad to say it's just been hanging out completely naked and neglected for the last year. Thank goodness people can just apparate and disapparate into our living room (#HarryPotter). We gave our front porch a little facelift with this DIY typography doormat. It takes one hour of your time and then you'll be super happy whenever someone shows up on your doorstep. (As if you weren't ecstatic before… wink!)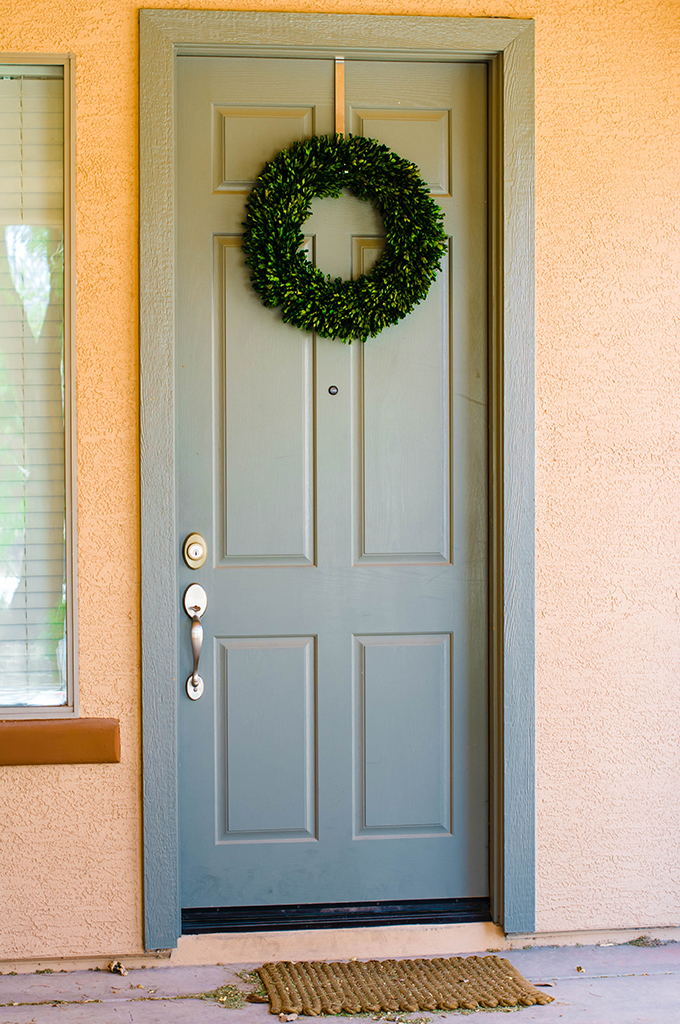 The before… It's pretty sad and lonely. The only other decoration there was around Halloween last year when we had an arrangement of pumpkins on either side of the door. And then some wild javelinas came up to the porch and ate all of the pumpkins. Because I live in the wild wild desert, y'all. Never forget.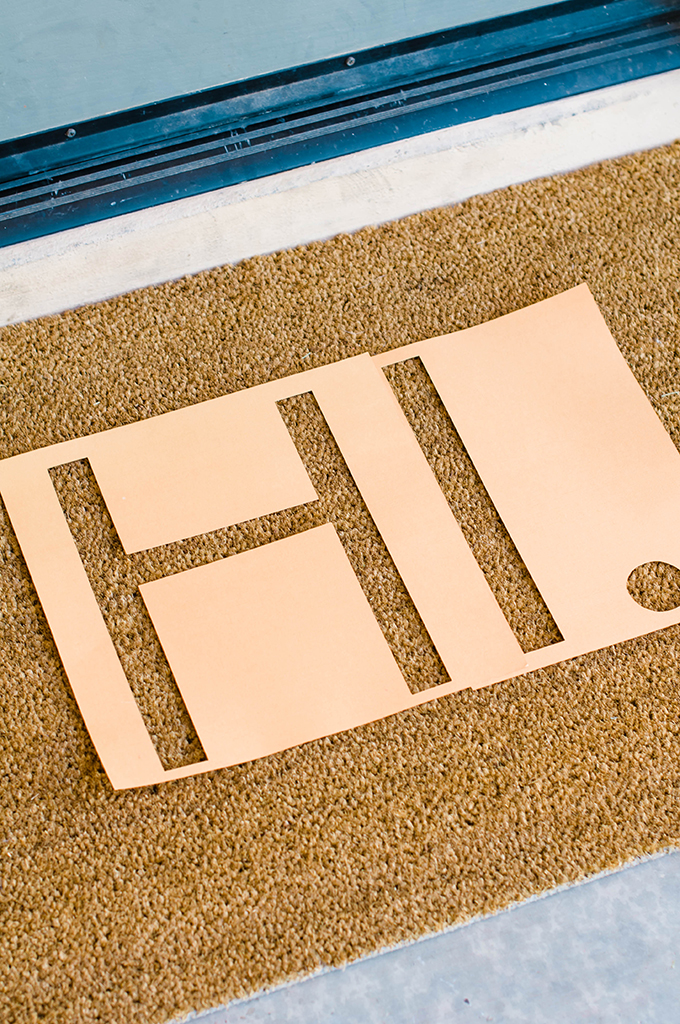 Materials to make your own DIY Typography doormat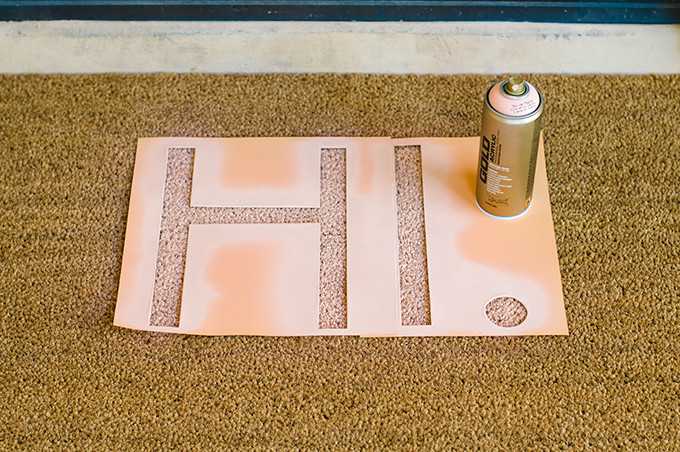 Now, I just chose to cut out the word "Hi." But you could do "Hey there", or "Hello", or "'Sup" or any other phrase that suits your fancy! "Hi" was just simple and easy and worked the best for what I wanted.
Cut out your phrase in the card stock and place it in the center of your doormat. Hold the paper in place as you spray the acrylic paint over the stencil.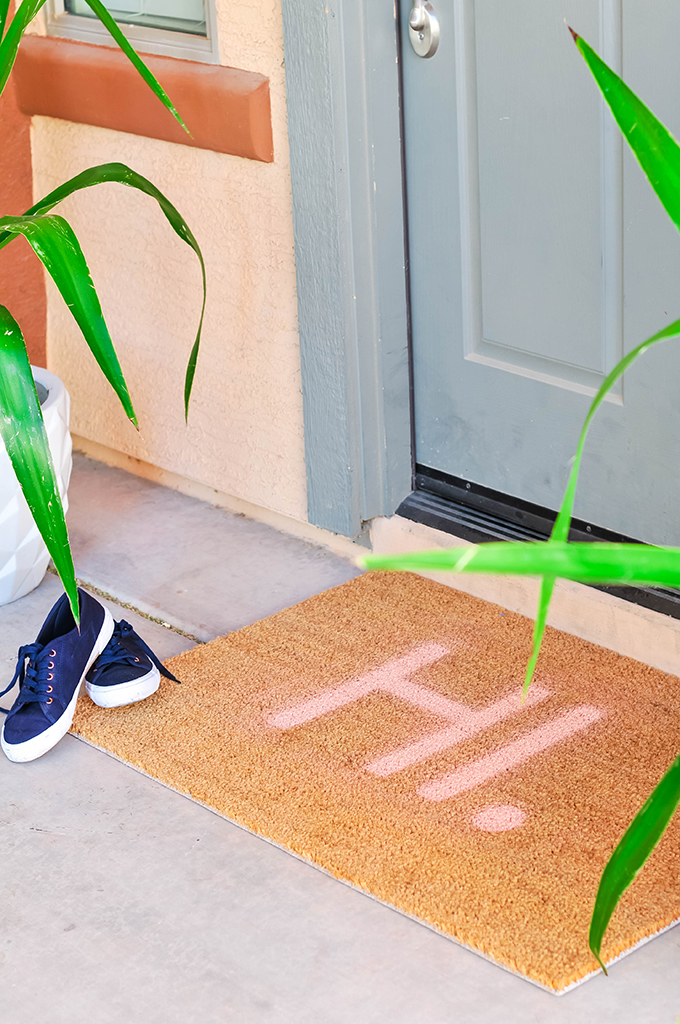 Wait 30 minutes and then spray one more coat of the paint on the doormat. Peel away the paper stencil and allow the paint to dry for one hour.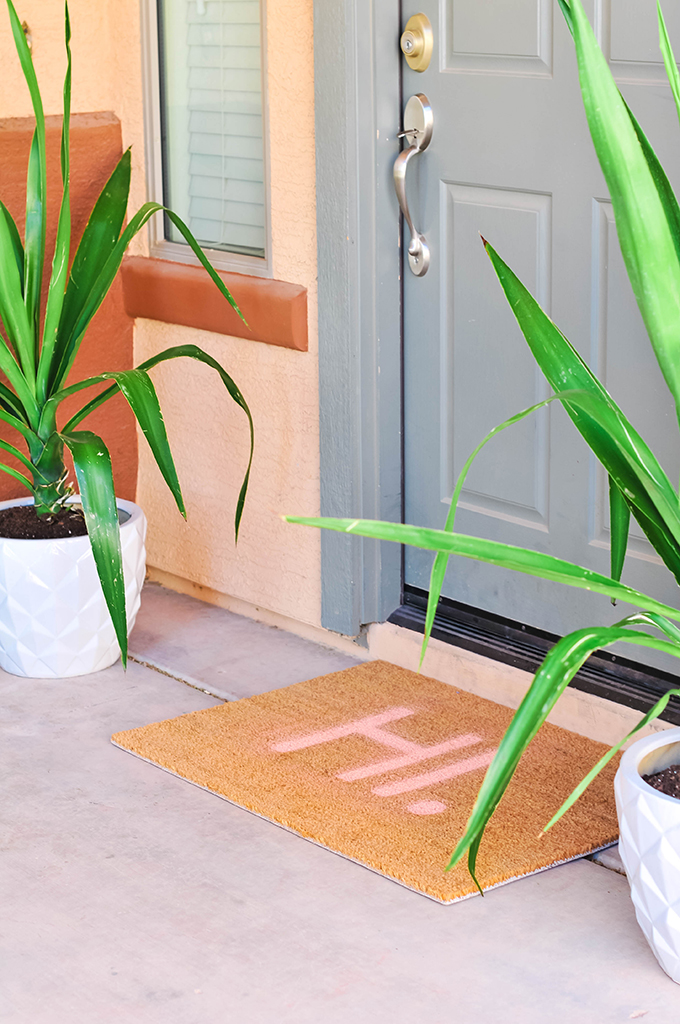 Spray the surface of the doormat with the clear spray paint to seal it and you're done!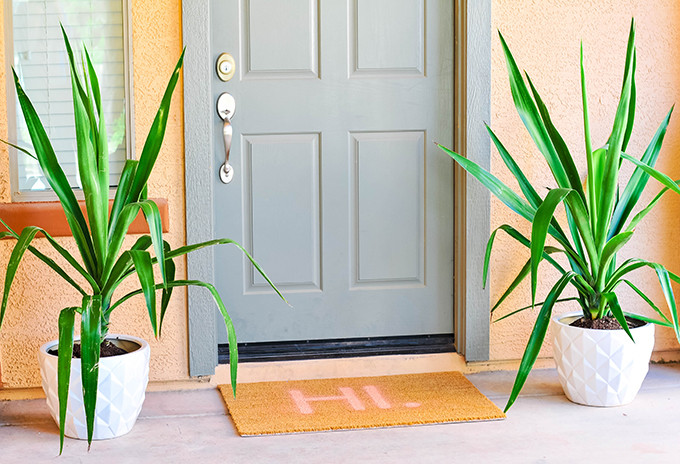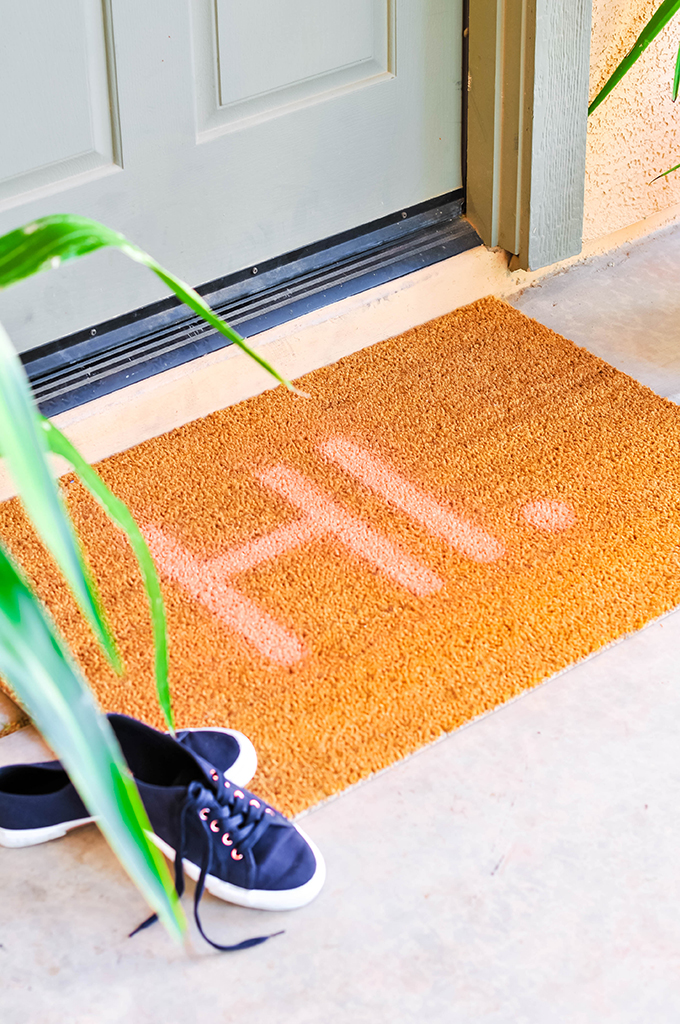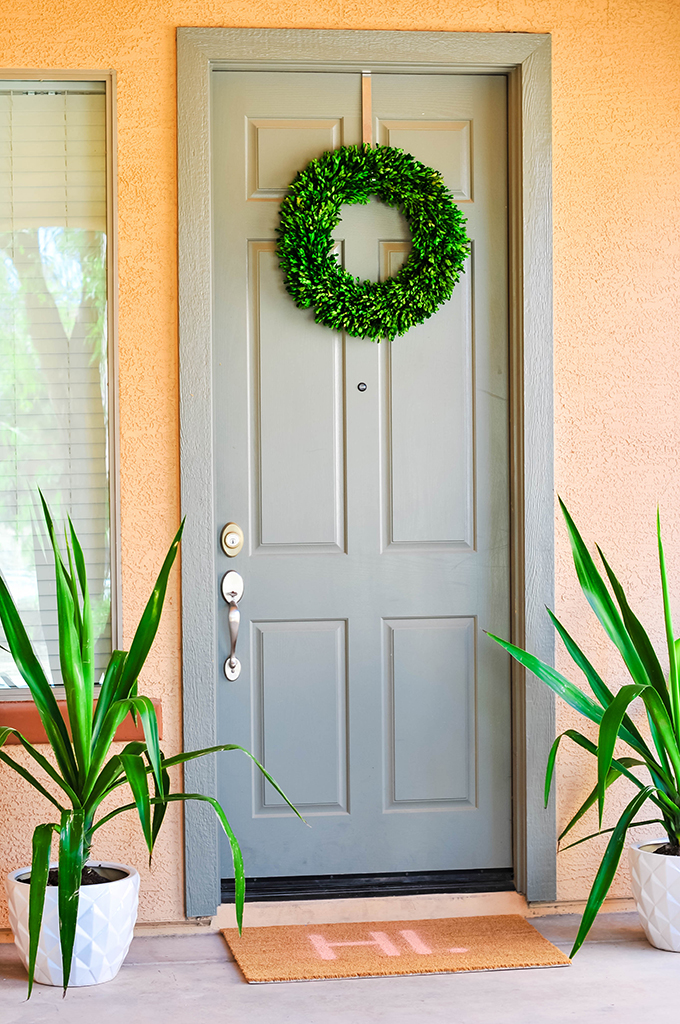 We picked up some Spanish Dagger plants from Home Depot and potted them in some large faceted pots. Instant happy!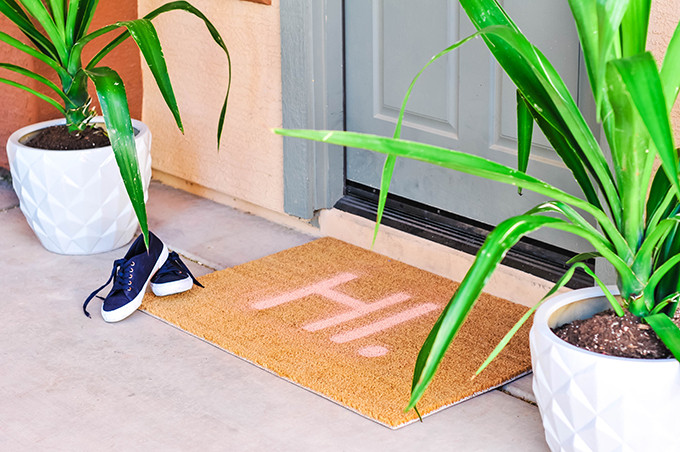 And there you have it. I'm proud again! I'm confident that I'll feel confident when that UPS man knocks on my door. I used to avoid eye contact… Someone. Anyone. Come to my house right now.
What phrase would you put? Check out some of our other DIY projects and home updates right here!
photography \\ Lexy Ward