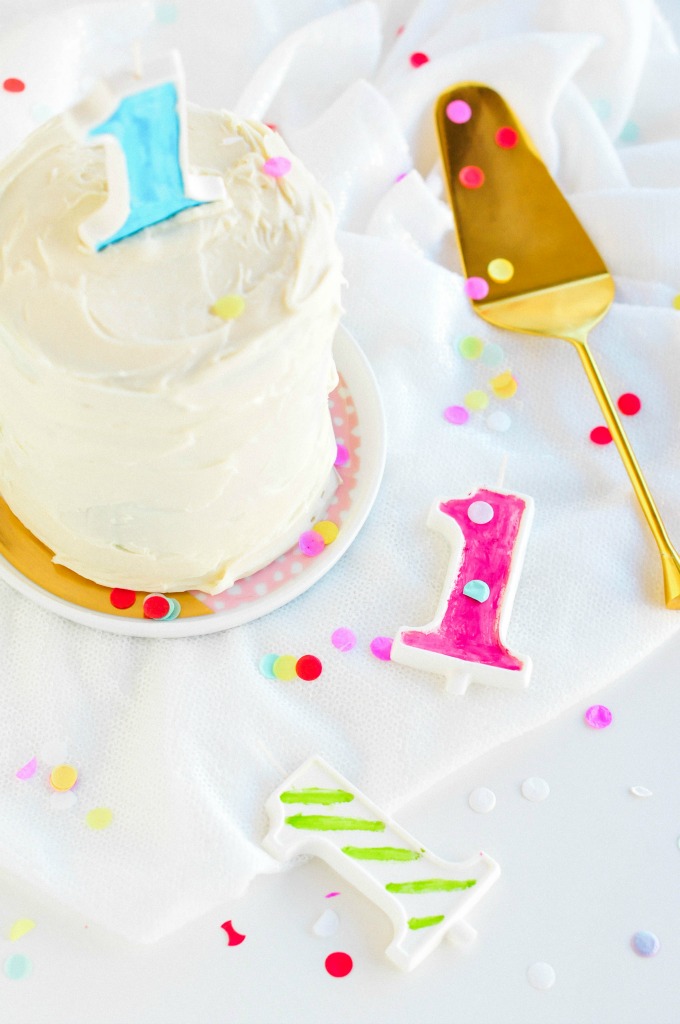 Guess what? It's March. And March is basically over. Can't ya feel it? Time is flying, my friends. And I'm torn. I love the warm weather we're experiencing, but dreading that Arizona heat that's waiting for me come summer. Ah! We're working on a few projects in the backyard and in the house in the coming weeks that I can't wait to share for you. AND we'll be revealing our full guest room makeover on Monday so make sure you come back for that! See what it currently looks like right here! Speaking of beds, The Husb and I are on a hunt for a good king-size bed that fits our style. Think midcentury modern-meets bohemian-meets industrial. We LOVE this acorn bed and this Copenhagen bed from West Elm and feel that we could make either work, but would love to hear suggestions of places to look! Who knows, maybe we will build our own! Before I head off to Home Depot, some links for you weekenders!
A simple tutorial for edible birthday candles! Eat everything but the wick, my friends!
This Abstract Face Pillow DIY is a perfect addition to our new guest room!
Speaking of guest rooms, this printable wifi guest card is a cool way to share the password!
I am in love with Rachel's bedroom + office makeover! So mod and colorful!
Family memories for years to come! And I love Dad's face!
DIY lettered dinner plates with a fool-proof template!
Loving this plant wall installation! A perfect and easy substitute for wallpaper or paint!
We built a fire pit. IN UNDER AN HOUR. 
I want a fabric lamp shade in every room now. 
A fruit-bowl-turned-pendant-light? Tell me more.
**happy weekend**
photography \\ Lexy Ward for Momtastic
Liked this? Check these out!