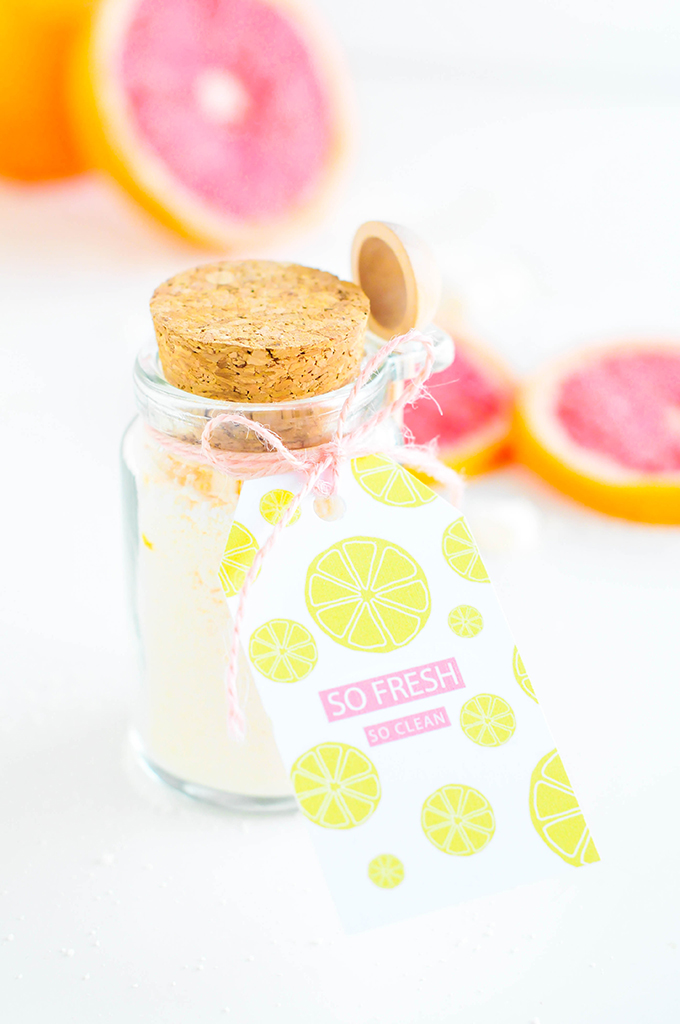 Bath bombs are having a moment. I fell in love with them a few years ago when I first walked into a LUSH boutique. I must have spent at least an hour salivating over every colorful product and going over money equations in my head. How can I buy all of it?!?! After playing around with a various essential oils when I made this citrus bug spray, I knew that I needed to find a way to incorporate the grapefruit into anything and everything. It's just the freshest scent! These DIY bath bombs feel like the perfect way to love on the grapefruit. Bonus – we've got a cute printable citrus label that makes these the perfect gift! It's the bomb dot com. You knew that was coming, right?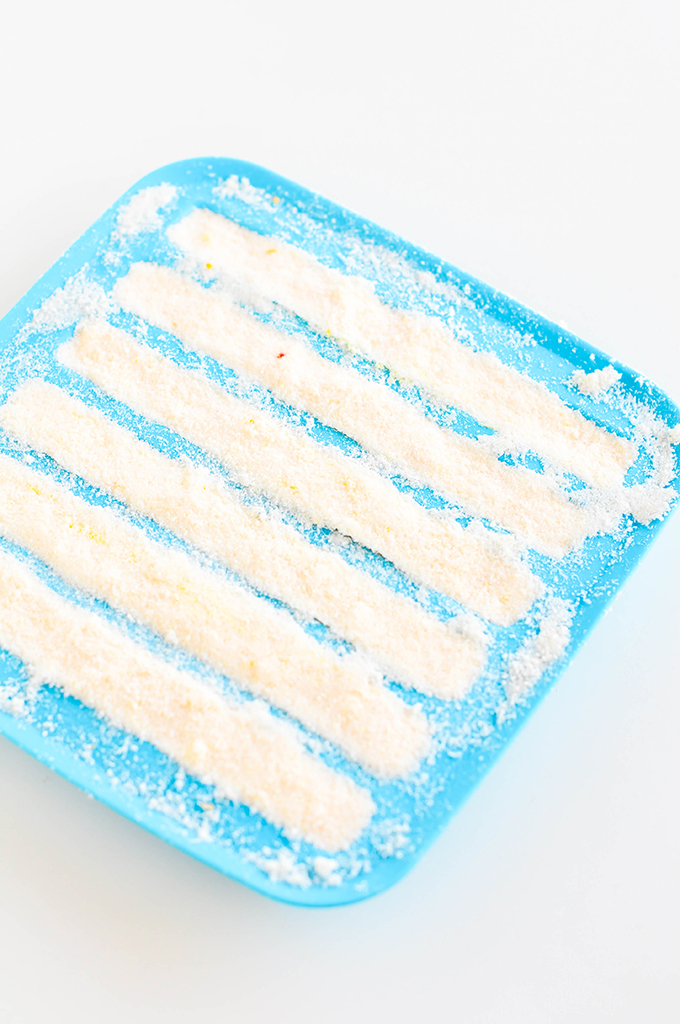 Materials needed for DIY bath bombs
1 cup baking soda
1/2 cup citric acid (found in the canning section at the grocery store!)
spray bottle filled with water or witch hazel
grapefruit essential oil
oil-based food coloring
grapefruit zest
In a large mixing bowl, combine the baking soda and citric acid. Whisk well to create a smoother than smooth powder. Add in 10-15 drops of the grapefruit essential oil. I like a strong scent! Whisk well, and then add in 2 drops red food coloring and 2 drops yellow food coloring. Whisk the mixture well until every little clump is broken up.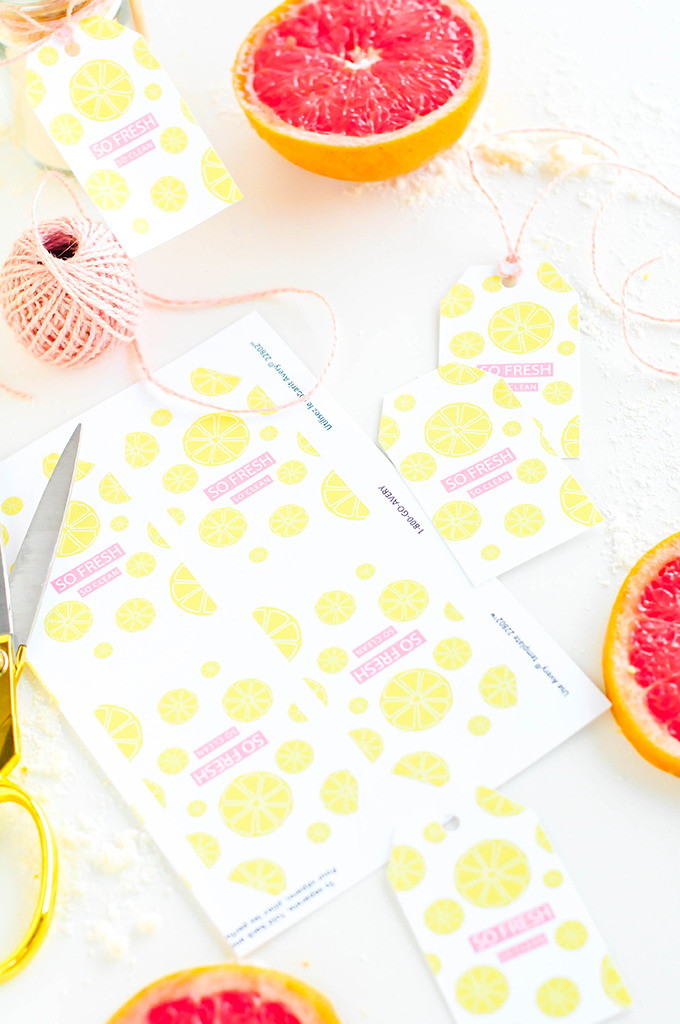 The sheets are lined with perforations so the tags will just pop right out after printing!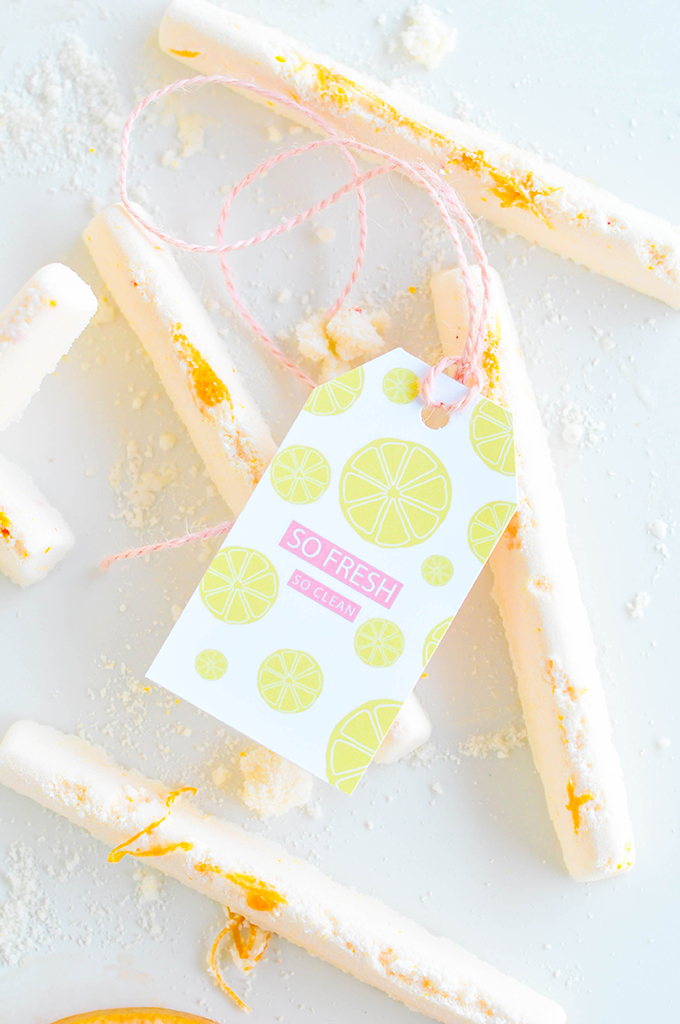 Starting with a spray at a time, gently wet the mixture with the water or witch hazel. Water in large doses will cause a fizzing reaction – this is why you must spritz carefully and sparingly. Keep spraying and whisking until you can squeeze the powder in your hands and it keeps a clumpy shape. I live in the dry, dry desert, so I used about 15 sprays before I could achieve this. 

To make the bath bomb sticks
Sprinkle the bottom of each ice mold with the fruit zest and pack the mold with the powder. Push firmly until it feels like you can't get any more powder in each mold. Allow these to set up for 15-20 minutes and then turn out onto a sheet of wax paper to dry completely for a few hours.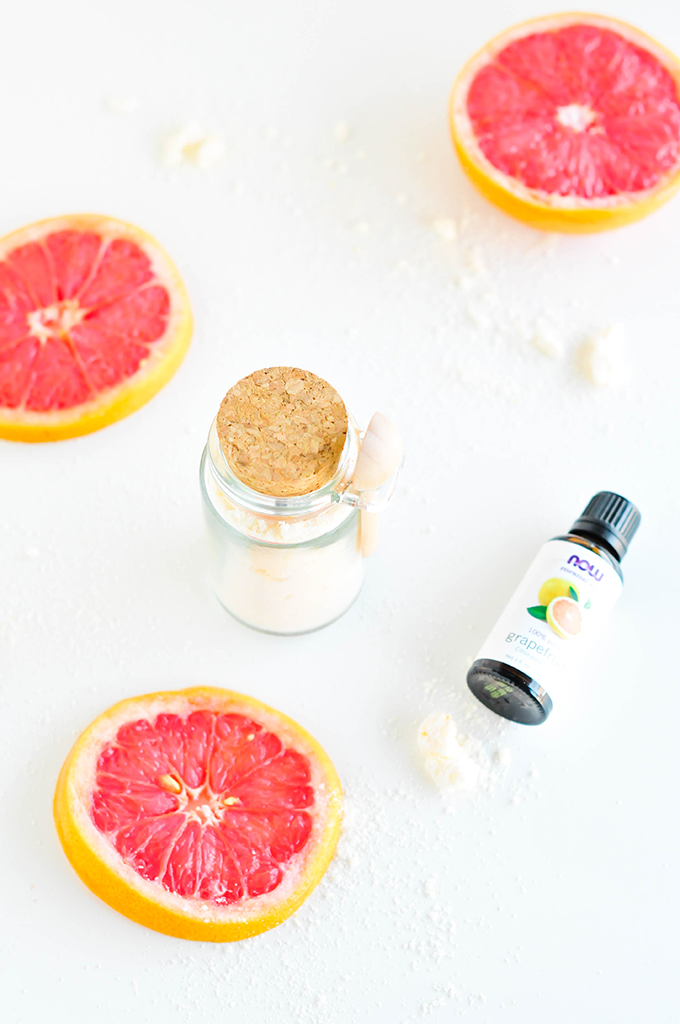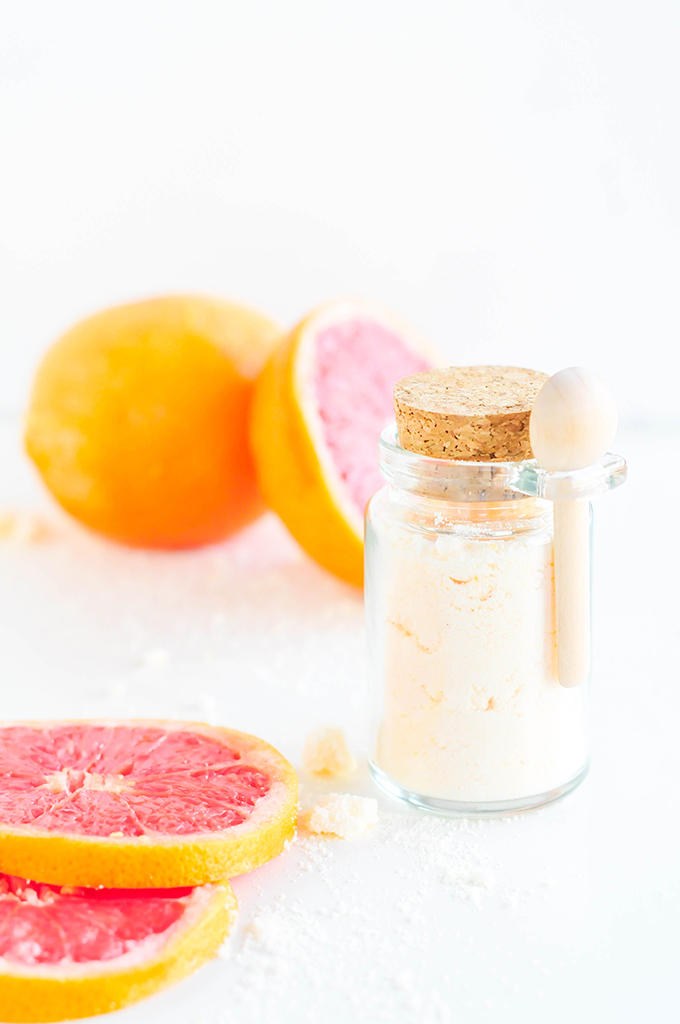 You can also skip the ice mold trick and just store the powder in a glass jar! Before pouring into the jar, spread the damp powder over a sheet of wax paper and stir occasionally until the powder is dry. Pour the powder into a jar with a cute wooden spoon to add the desired amount to your bath! DIY bath bombs in powder form!
Now package things up right with a cute label!

For The printable citrus label
SO FRESH SO CLEAN label Avery file (available at the bottom of the post!)

inkjet printer
Print out the labels and attach them with some pastel pink twine. The DIY bath bombs look great in clear cellophane bags, and the tags are perfect when tied around the neck of a glass jar!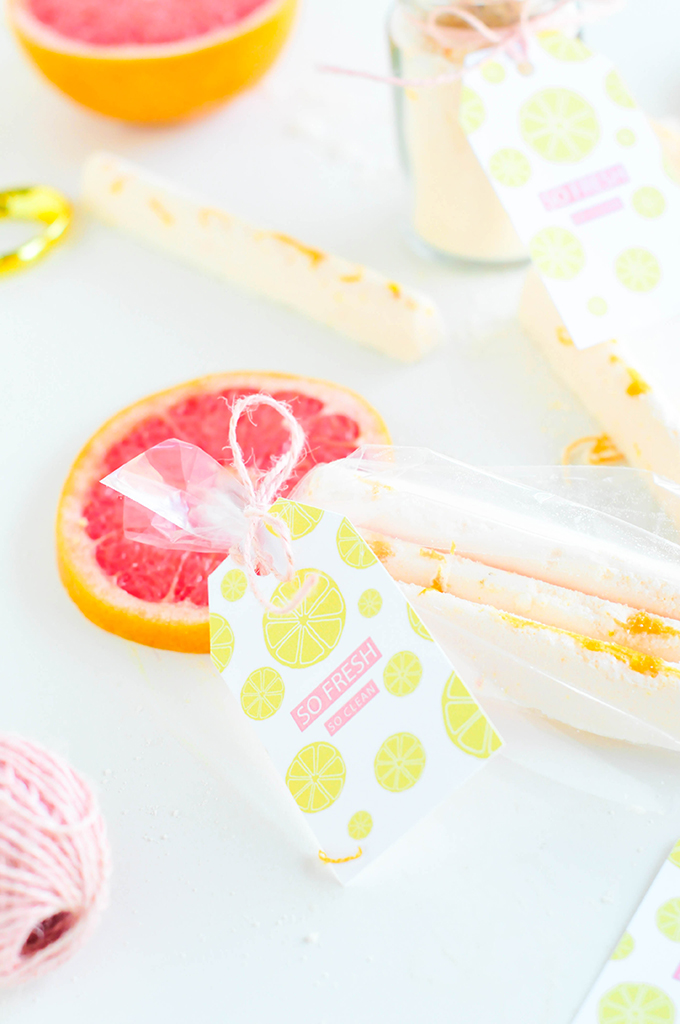 To print out, simply click the link below. Download the design and save it to your computer. Then go to www.avery.com/open to open the file using Avery Design & Print Online. **Because this is an Avery file, it may seem like the file is broken or didn't work, but it will open up if you go to www.avery.com/open to open the file using Avery Design & Print Online. You can personalize the design by keeping or removing the text and then print on Avery Printable Tags with Strings (22802).
DOWNLOAD \\ Printable Citrus Label
Check out some of our past printable collaborations with Avery right here!
**This post is in partnership with Avery, a company that believes in bringing beautiful labels to the masses. Thank you for supporting the brands that help Proper create fun and inspiring content!
design, styling, & photography \\ Lexy Ward