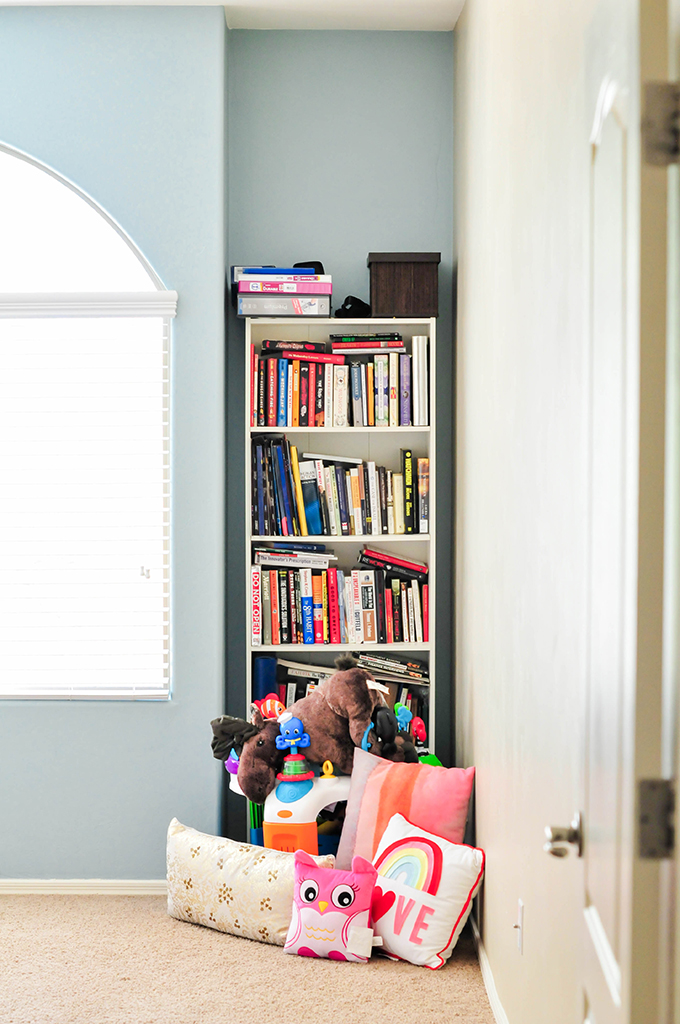 We've lived in our house in Tucson for almost a year now, and have slowly updated things to our liking. We built a fireplace a few months ago, and then we built this wall of industrial shelves. We plan to be here a few more years and we want this space to feel like a home. We're getting there! However, there is one room in the house that I just have always neglected. The third bedroom has been a sort of dumping ground for books, and toys, and is the spot we set up an air mattress in when guests come to town. It was in desperate need of a facelift so we've partnered with Dutch Boy Paint for a little room makeover! This room is now my most favorite room in the house, and I want to share the process with how we got to where we are! Read on!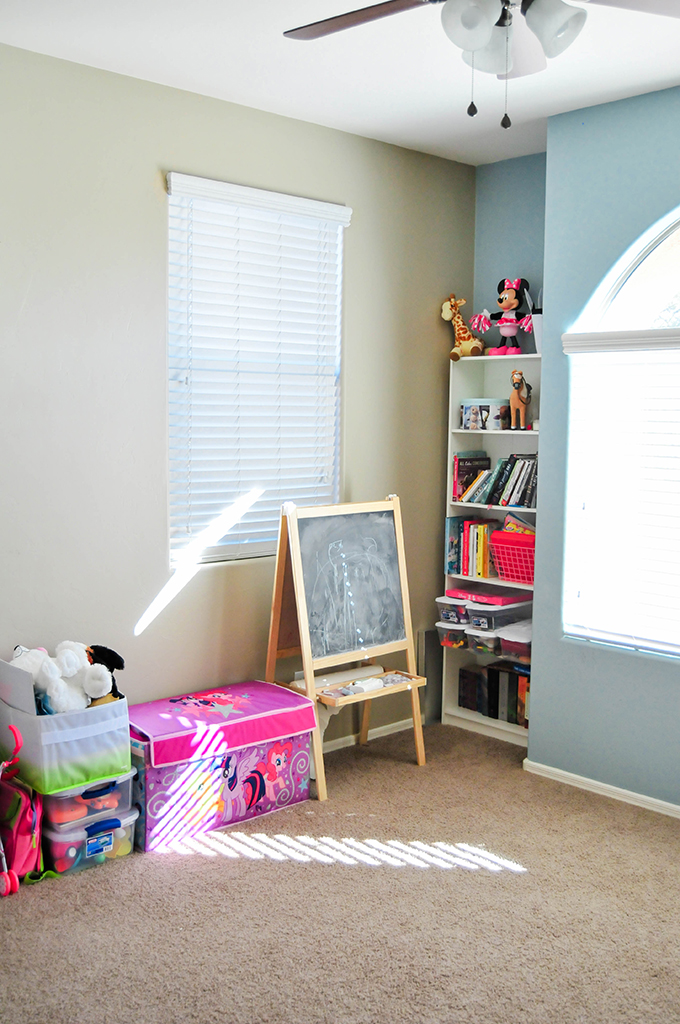 The first thing you should know about me is that I love color, but only certain colors when it comes to painting my walls. Every wall in our home is white (with the exception of the third bedroom). The third bedroom is blue and tan, so I used to just shut my eyes whenever I walked in. Vita thinks this room is her second bedroom and has thrown a good majority of her toys and books in there.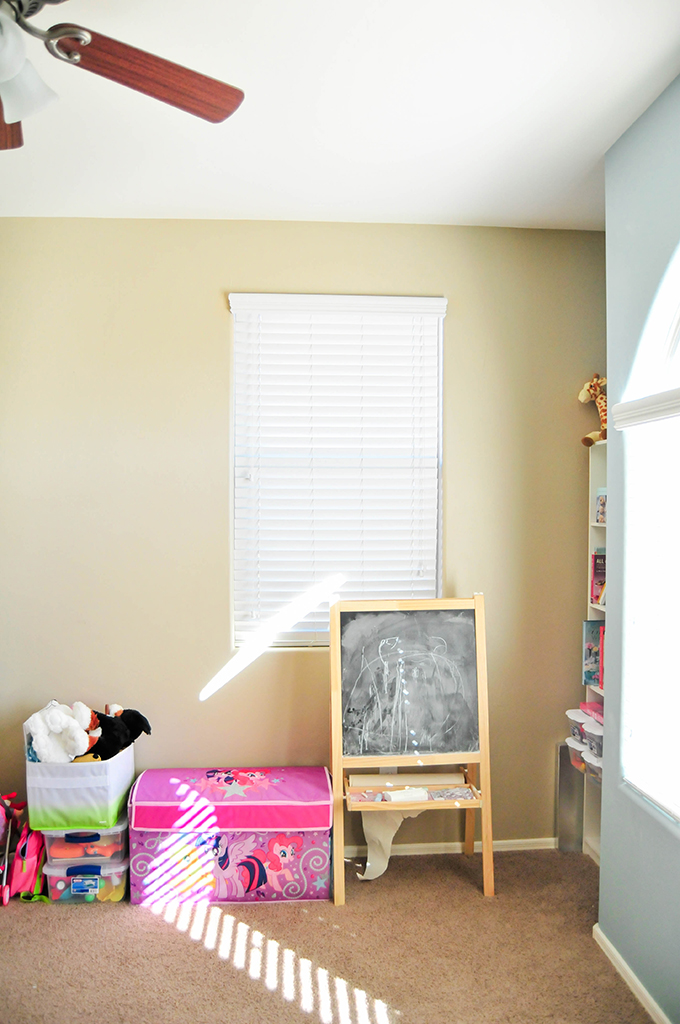 We want more children, and this room is bigger than the room Vita is currently in. We plan to keep her in her current room until a new baby arrives (which could take a while – this is not a pregnancy announcement!), but I want this room to be able to transition to Vita-décor seamlessly when the time comes. I want this room to match the rest of our house and let as much light in as possible so…WHITE!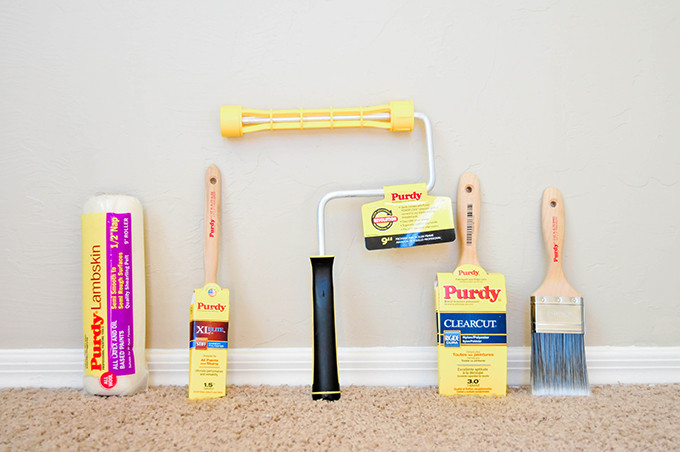 Materials needed: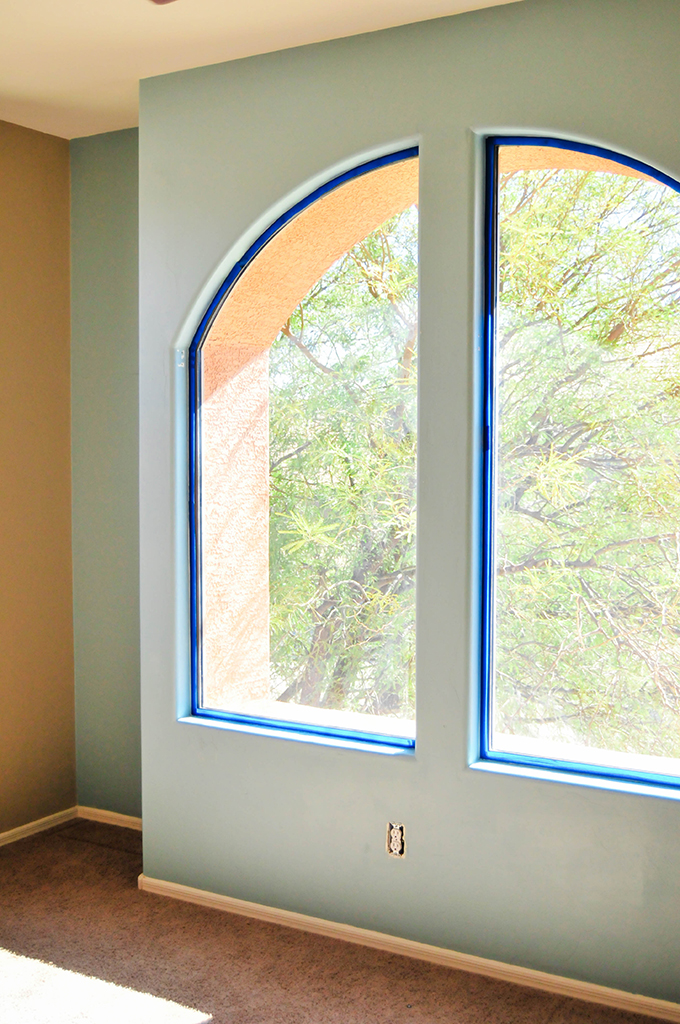 We've moved so many times, and have painted in almost every home. I always swear by taping off trim and windows, etc. Guys, just do it. It saves you so much time in the end.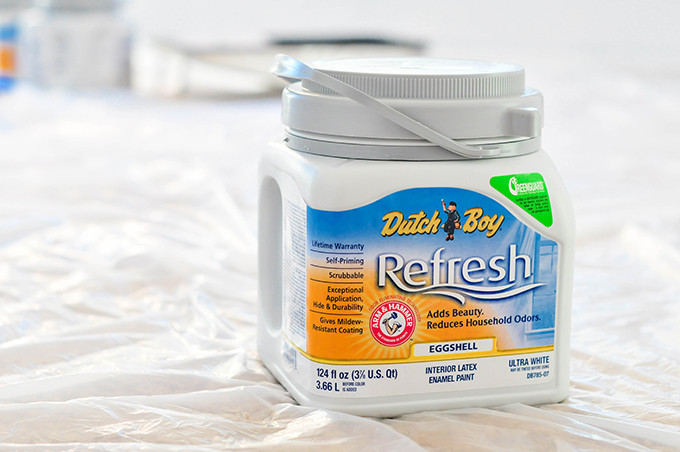 We chose to use Dutch Boy® Refresh® paint in Waimea White – a bright, true white. This is a Paint + Primer, so you save a few steps and are ready to paint just by opening the unique Twist & Pour® Container.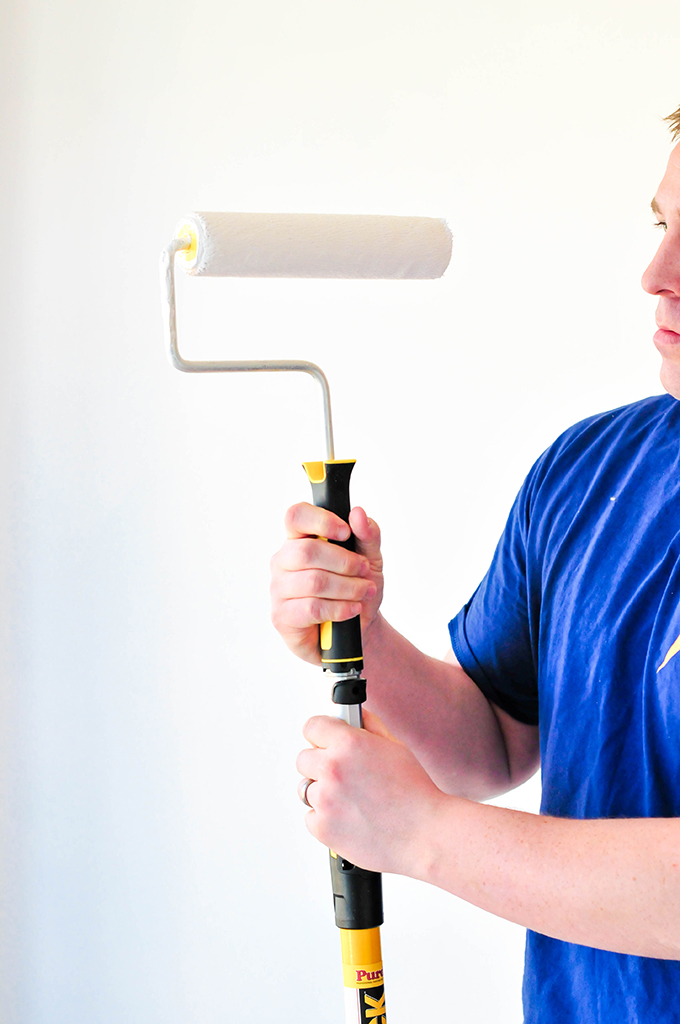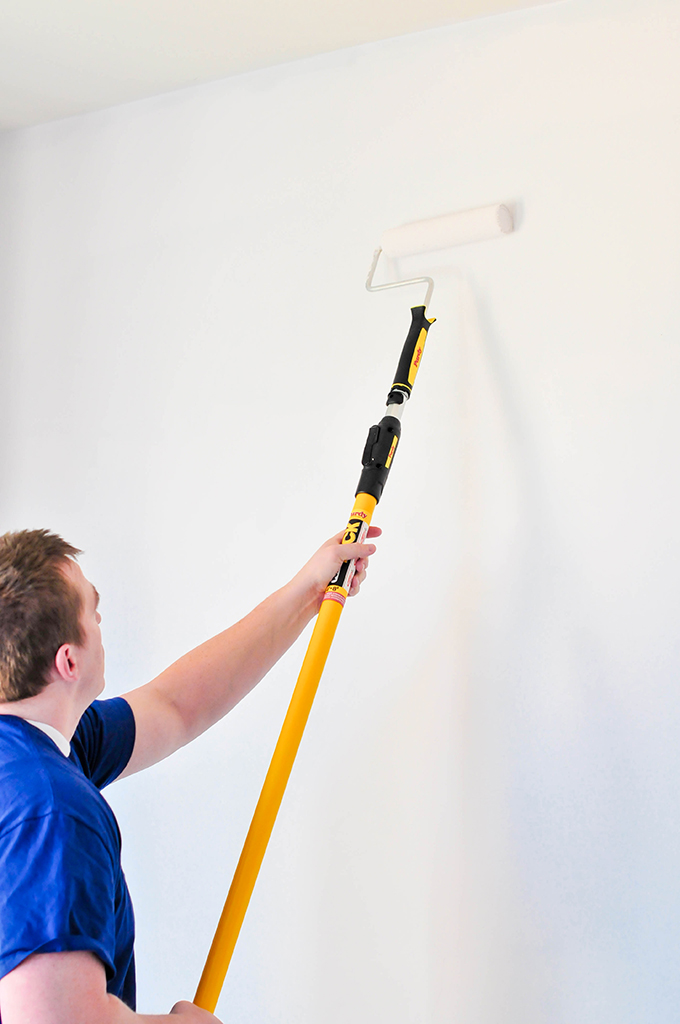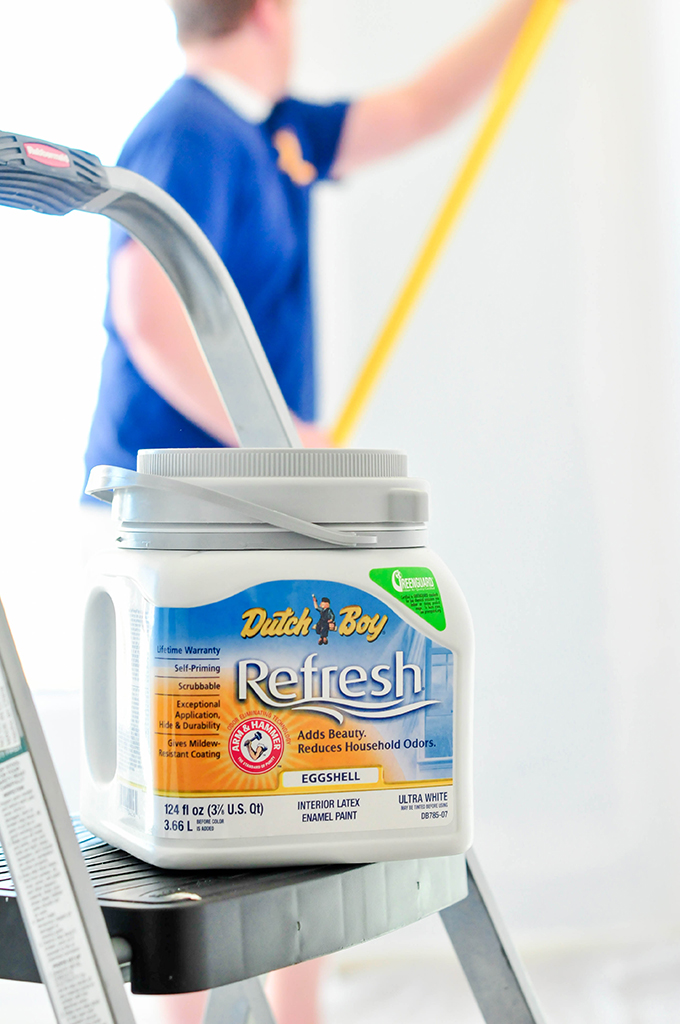 Dutch Boy Refresh is made with an Arm & Hammer® odor eliminating technology that helps to reduce odors. Last time we painted a room, I was feeling super faint after inhaling paint fumes for hours on end and had to wear a mask to help, but not this time! We were able to just open a few windows and turn on a fan. There was barely any smell! I'm pretty sure that helped us get the job done quicker because we didn't have to wait for the paint to dry and the fumes to settle.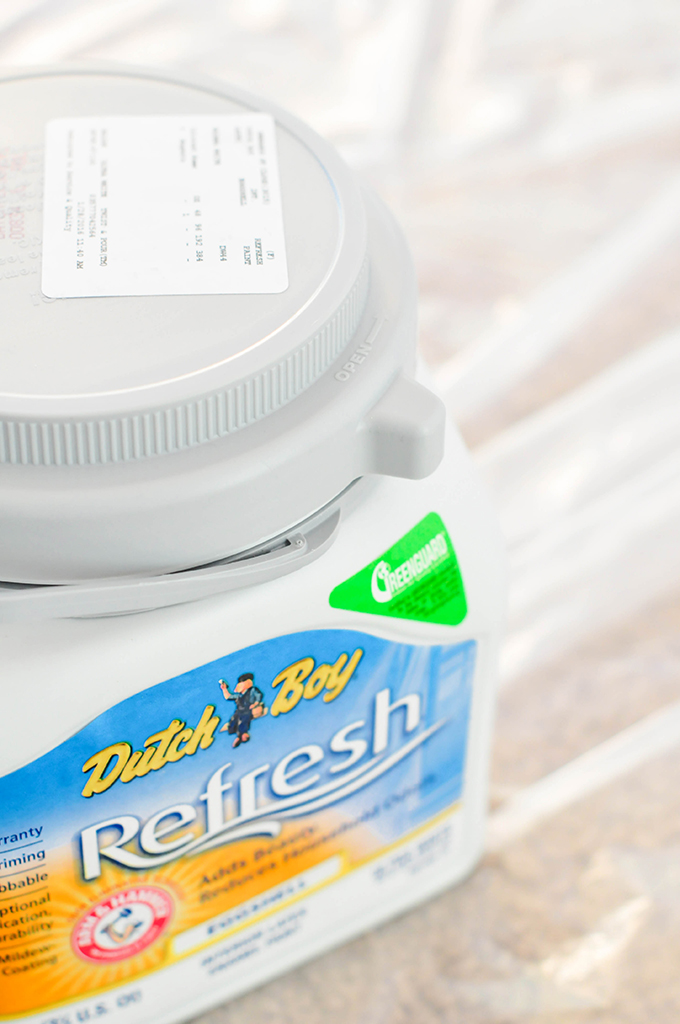 I'd like to take a moment and preach about the goodness that is the Twist & Pour® container. Holy smokes! Talk about a time and paint saver. You simply shake the container, twist off the lid, and then pour into your tray liner and it's ready to go! There's already a spout inside the container so you don't have to worry about any drips down the side of the paint cans.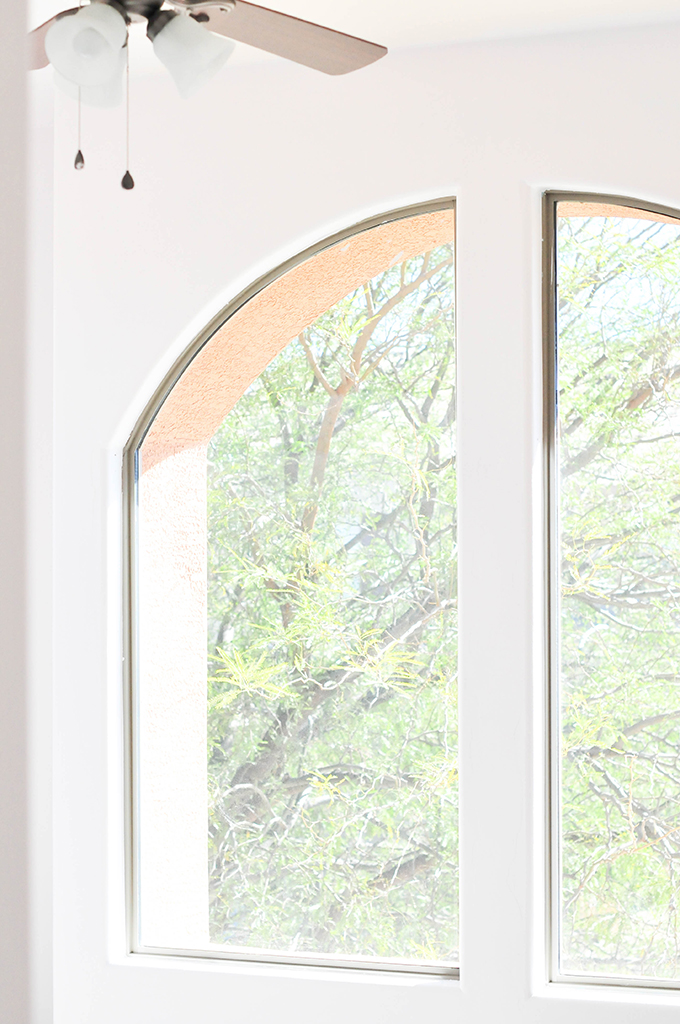 This room was so dark, I wanted to make sure the old color was completely gone so I applied multiple coats.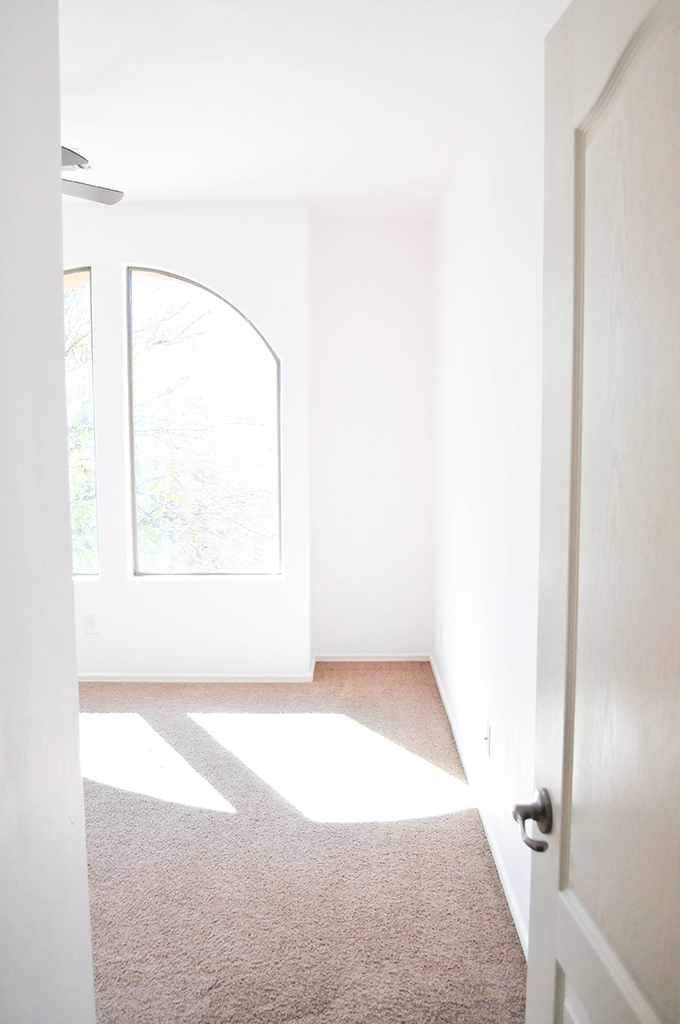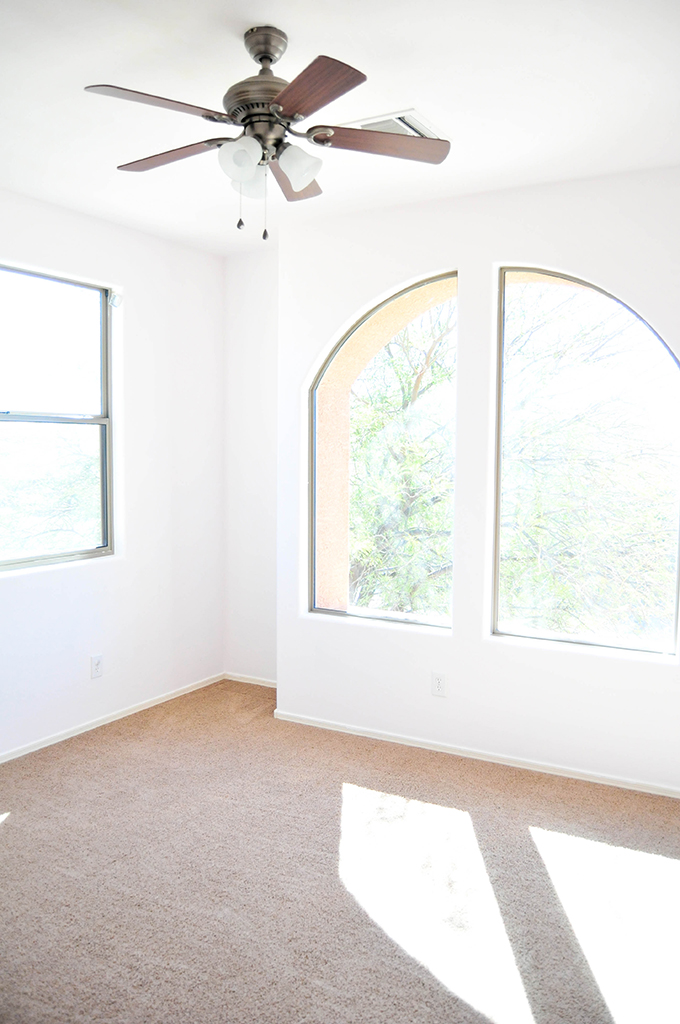 A HUGE transformation, right?!?!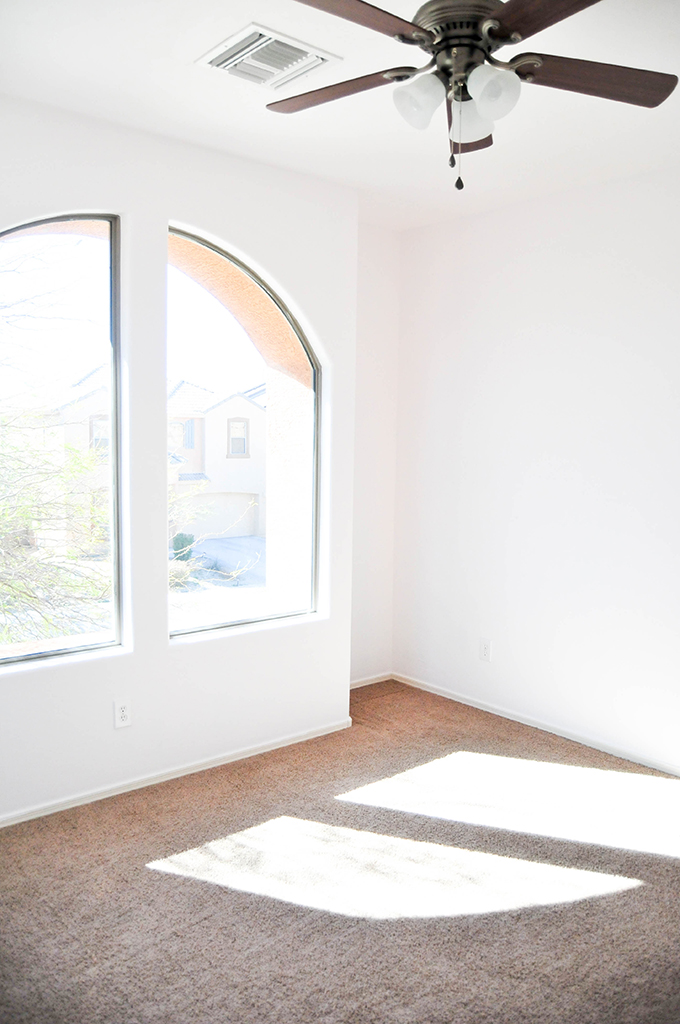 It's amazing how much light comes in the room now. It feels like a completely different space!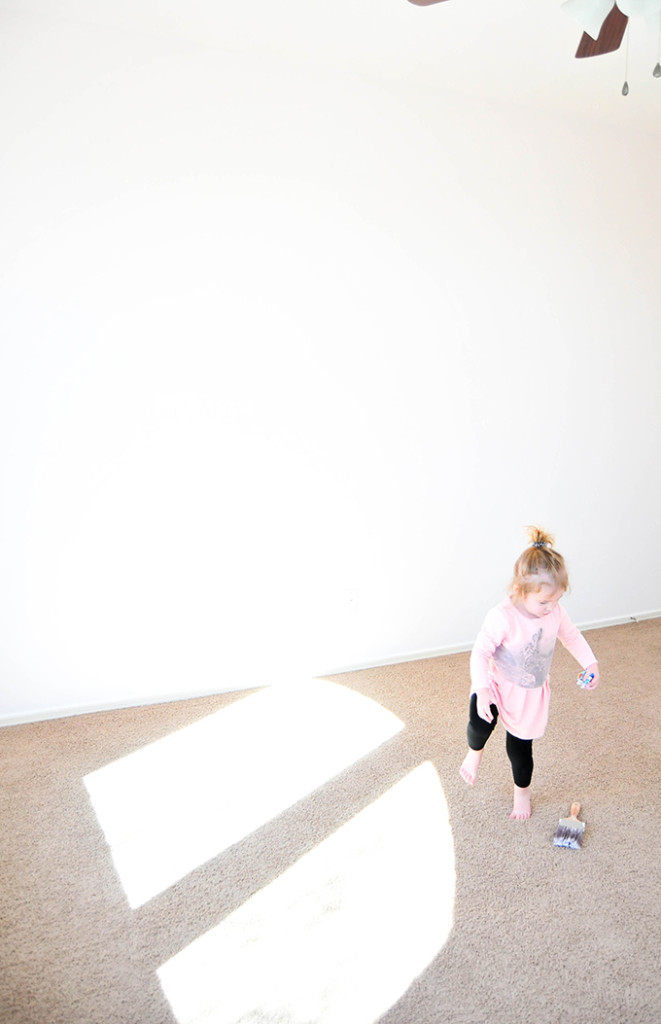 To recap: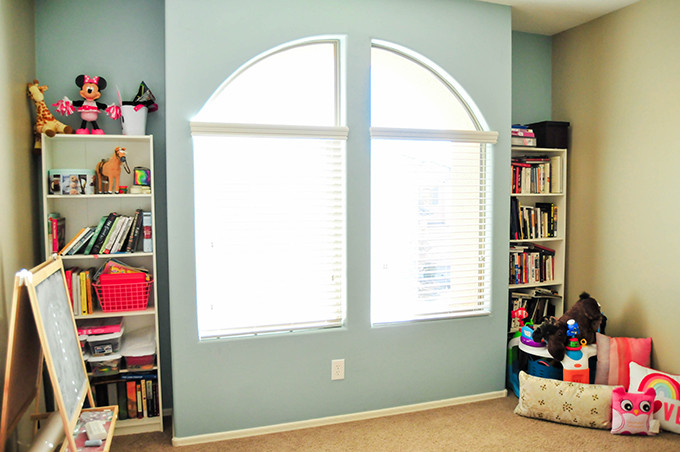 To the heaven it is now:
Stay tuned to see what we have planned for this brand spankin' new space! One of those walls is getting a killer stencil, and we even built a daybed for guests to hang out on! Part 2 is going to be good so keep your eyes peeled!
**This post is in partnership with Dutch Boy Paint, a company that believes in quality paint for quality projects. Thank you for supporting the brands that keep Proper creating!
photography \\ Lexy Ward