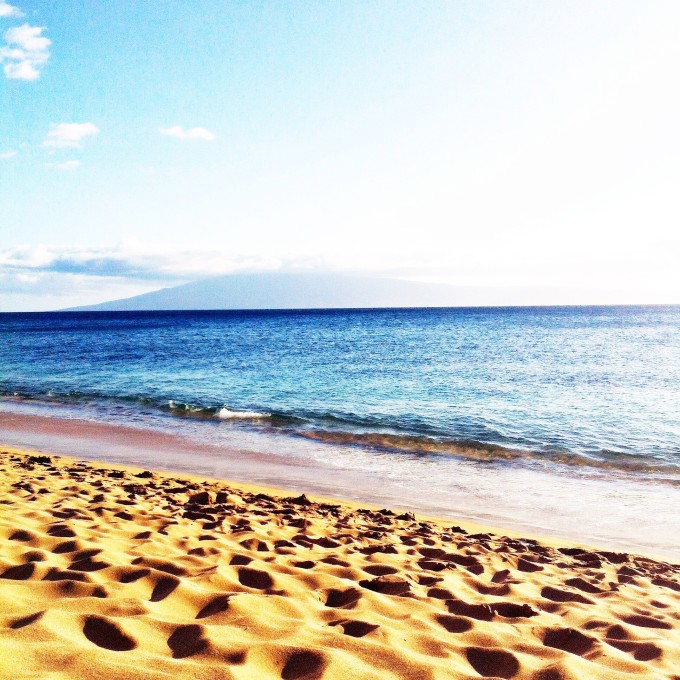 It's Friday everywhere, man! And right now, we are en route to Hawaii. That most likely means that I am struggling with the task of entertaining Vita and keeping her from self-destructing in the plane aisle. I'm probably running out of distractions. I mean, there's only SO MANY magic marker booklets you can buy from Target. Send help! We're playing hookie in Maui for the next week and couldn't be more stoked about it! We've got all sorts shenanigans planned while we're out and about so keep up on Instagram and check out our travels with the hashtag #ProperOnTheRoad! And don't fret, we worked ourselves to the bone over here to complete several projects to go live next week! So there will be plenty of action happening on the blog! I don't want to give away too many details, but there might be something involving oatmeal and flowers! Just saying. Before I leave ya, some weekender links!
Of course I love this cactus string light installation!
Somebody get me this oatmeal baseball tee dress and quick!
The yellowest of the yellow photo booths, my friends! I want the wig!
Should have painted my nails like these watermelons in preparation of our trip!
Grilled peaches and ice cream? One of the winningest flavor combos in the history of ice cream.
Starting your own biz? The best motivation!
The greatest patterned pillows! The color combo makes my heart sing!
Let's talk about this succulent table runner, mmmkay?
I have a love affair with Urban Outfitters and their sandals. Hello, basketweave.
How to stop yourself from crying. Does it work!? I need to test it!
Feet filled with love. Really.
photography \\ via @theproperblog on Instagram
Liked this? Check these out!