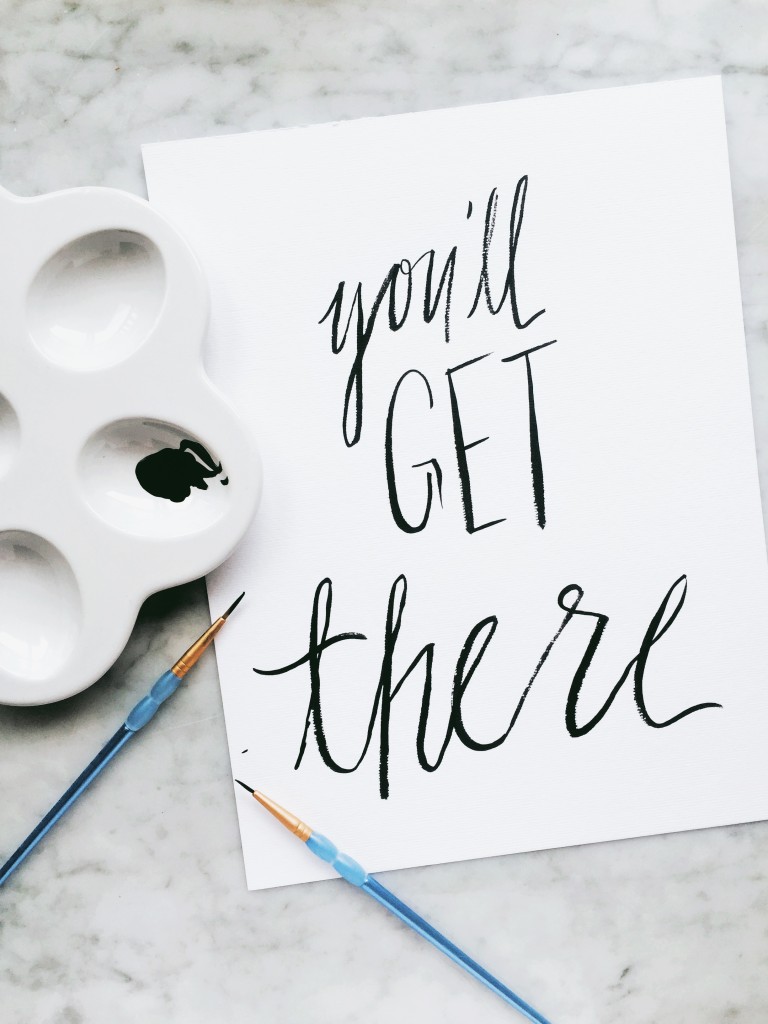 I can't believe we are here in 2015. It's 2015. I'm writing this post and it's 2015. Weren't we supposed to have flying skateboards by now? Can anyone give me a status update on that? At the beginning of each year, I like to take a few and look back on some of my favorite moments from the year previous. Each project and photo led to something bigger and brighter, and I'm so grateful for all the moments last year (the good and the bad!) that helped us create the large plans in store for 2015.
Keep reading to hear all about what I thought about last year and what's going to be different in 2015! It's big stuff, guys! 
What happened in 2014?
2014 was a definite year of growth and challenge. After having Vita, the blog suffered a bit as it no longer became a priority of mine. Scratch that. It was no longer my TOP priority. I don't regret that choice as the first few months with V were precious and there was nowhere else I was supposed to be. After she and I found our groove, I had to hustle to get the blog back in shape. I've said it before; this here blog was on track for amazing opportunities and partnerships before becoming pregnant. And because my pregnancy was so rough (morning sickness everyday all day until delivery?!), I had to let those opportunities go. I physically couldn't work as much as I had been working. It had basically been cut into 1/16th of what I was used to! I'm grateful to say that I'm back where I was and feeling great. I'm still super stressed and chugging Diet Cokes like there's no other beverage in my home (is there?), but I've been able to better manage my time and work on some amazing things like this wreath-making bridal shower photoshoot!
You guys spoke and here are a few of the most popular projects from 2014!!!
Carnations ARE beautiful! Get the how-to for this DIY Chair Garland!
Y'all went crazy for our artsy macarons! Get the how-to for these DIY Typography Macarons!

Ornaments act as unconventional, but sweet, cake toppers! Get the how-to for these DIY Ornament Cake Toppers!
I STILL love these floral vial place card holders. They double as favors! Get the how-to here! 
One more cake project! Y'all love the cake. And so do I! Get the how-to for this DIY Watercolor Mosaic Cake!
I was able to turn EAT DRINK CREATE into something that I have wanted to forever – a series of workshops! This pie workshop was the ultimate for Thanksgiving prep and tickets sold out! Thank you thank you for that! Get the how-to for this DIY Floral Pie Wreath here! 
Everyone really loved the cakes last year. This one with the bottlebrush trees really took the cake. I'm sorry. I couldn't help myself! Get the how-to here!
Where we went in 2014?
Last year, I also made it a point to try to attend more special events. I traveled to Palm Springs twice last year! Never been before and then twice in a year! The first was a weekend getaway with some of my fave blogger pals for MEET MAKE DO. This was my first time leaving Vita and while I was sad, I wasn't heartbroken. Please don't call me a bad mother!!! The second trip out was a little reunion with three of my best blog friends, Kelly, Brittni, and Ashley. Kel got married (hooray for marriage) and I feel it necessary to admit that I don't think I'll ever attend a more fabulous, fun, or beautiful wedding. We made a lot of memories that weekend and I won't share too much here because some stories are better left untold. 😉
How did we improve in 2014?
I made it a point to sleep less last year by learning new skills and bettering the ones I already have. I take most of the photos for this blog and I snagged myself a new fancy lens (50mm f1.4, kids) to help take my photos up a notch. It's been a total learning experience involving lots of late nights reading online tutorials, books, and taking photography and editing classes. I'm still learning (because I really have no idea how to work a camera) and it's been a real treat to see the difference in photos from when I first started this blog to now. I also started dabbling around a bit with illustrating. Becoming proficient in illustrator has been on my to-do list since ohhhhhhhh 2007. I've featured projects I've worked on and also printables that are the fruit of partnerships with other talented artists and brands like this ornament printable by Jordan Sondler! Buckle up, friends, because she and I have partnered again to bring you some fun v-day printables that will melt your hearts.
At the end of the year, I think I was most surprised/excited/shocked at the variety of projects I was able to work on. There is so much more to blogging than just typing copy and putting up photos and saying, "look at what I did!". I feel so lucky to have been able to work with brands such as Wedding Paper Divas, Style Me Pretty, Uncommon Goods, West Elm, PIEBOX, and all the others that I was able to trick into working with me. 😉 It really makes those sleepless nights and meal-less days worth it when you see the fruits of your labor!
I'm also shocked that I stuck it out, honestly. There were AT LEAST 30 nights where I cried to Logan that I just wanted to quit. The pressure was too much. The email inbox was too full. I have to tell you that I fell prey to the evil that is comparison. I have a bitter side. I do. And there were times when I was more envious of the success of others when I should have been more happy. I was jealous of people that I didn't know or had never met! I'm a little ashamed to be admitting that to you all here. I honestly didn't like that side of myself. I didn't recognize myself because I have always been such a positive and happy-go-lucky person. (I blame Breaking Bad.) But my biggest resolution this year is to just let that all go. Success comes to those that deserve it. And I'm trying to be more deserving. One of the things I have always loved about blogging is the community it creates. I'd rather spend my time lifting others up than secretly tearing myself down. If you've dealt with this before, then let's work on it together. I've been working on a project for months that I will be sharing soon. Part of that project has allowed me to explore brush lettering and this was one of the first things I wrote out when practicing. You'll get there.
What can you expect in 2015?
This year will be, so far, the most amazing and goal-making and goal-meeting year yet. While we've primarily focused on DIY projects for entertaining, we're mixing it up with more projects for the home and the closet (!), recipes in the kitchen, mixed up with a few style posts. You'll see more of what we're up to when I'm not sipping on a coke! I'm also really excited to let it slip that a BIG change is coming. It involves a new look, a new (sort of!) name, employee growth and a move! I mentioned here that we had more plans for 2015 than I know what to do with. And we're slowly getting our ducks in a row.
Thanks for sticking it out with me. The old readers. The new. I love you all. Can't wait to see what we all do this year!
photography: Wreath, ornament cake topper, & floral pie wreath photos by Sally Mae Photography. All others by The Proper Pinwheel