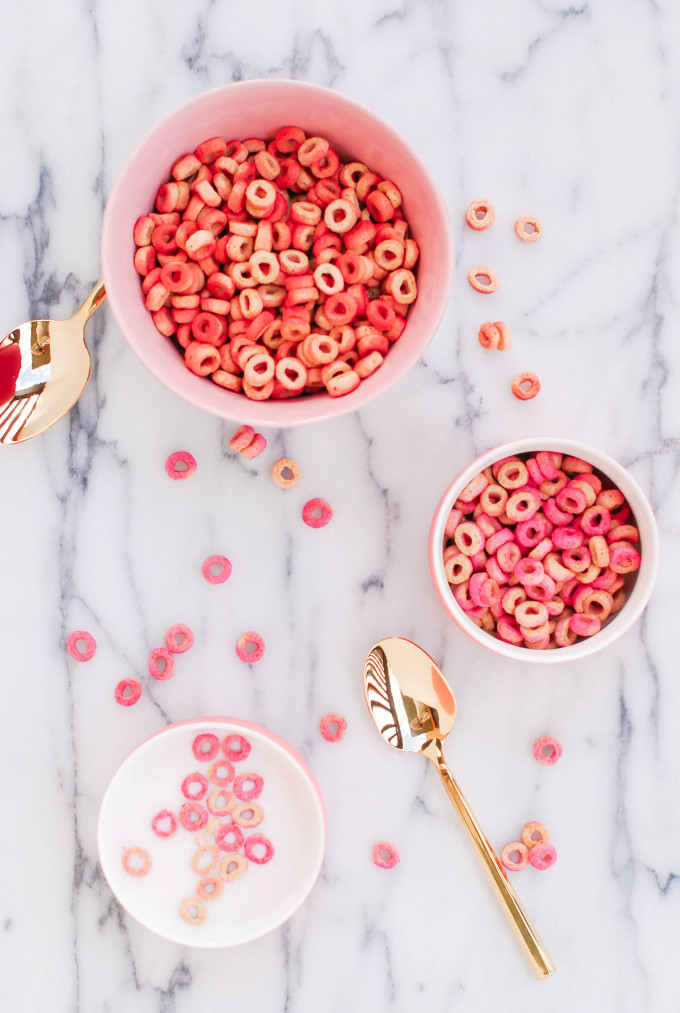 Guess what, you guys. Guess what! It's a new blog. You guessed it. A new blog. With a new logo. And a new name. And a new everything. Me? I'm still the same. Actually, that's not true. I'm another year older. Today's my birthday. And to celebrate the fact that my obscene amount of grey hair is here to stay, I decided we needed a big ol' facelift for this here blog. So let's talk about some of the new changes AND discuss how to make some cute DIY pink & red cheerios for Valentine's Day, mmmkay?!
As you can see, we've dropped all-things-'pinwheel' and just gone for a simple name – PROPER! I've had this on my mind for over a year now (and hinted every now and then!) and slowly started making changes last summer. And then I got a little lazy and this project took a backseat to life. And then I realized that this change had to be at the top of my to-do list if I was ever going to get back into the swing of things! We've got a lot of crazy (read: kick-you-in-the-crotch-spit-on-your-neck-fantastic) opportunities coming up this year and I knew that we were going to need a facelift to keep up. So here we are! We're still making tweaks here and there, but I couldn't wait any longer! There's even a directory of DIY so you can peruse the projects that suit your tastes! So please, read on, look around, click the stuff, subscribe to the mail, leave a note and let me know what you think!
AND, for the love, make the cheerios!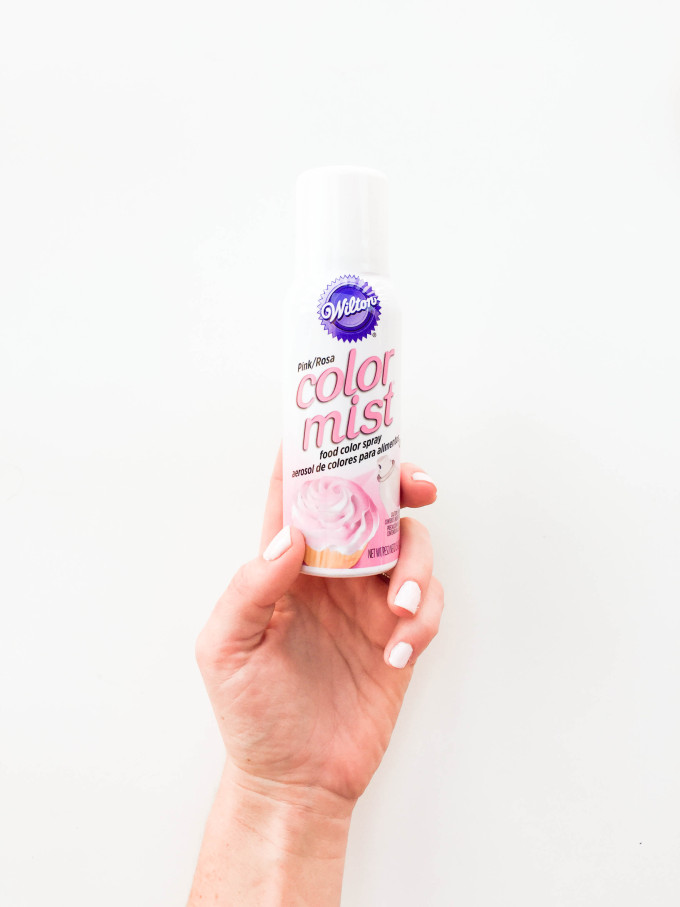 MATERIALS:
cheerios
Wilton Color Mist in Pink & Red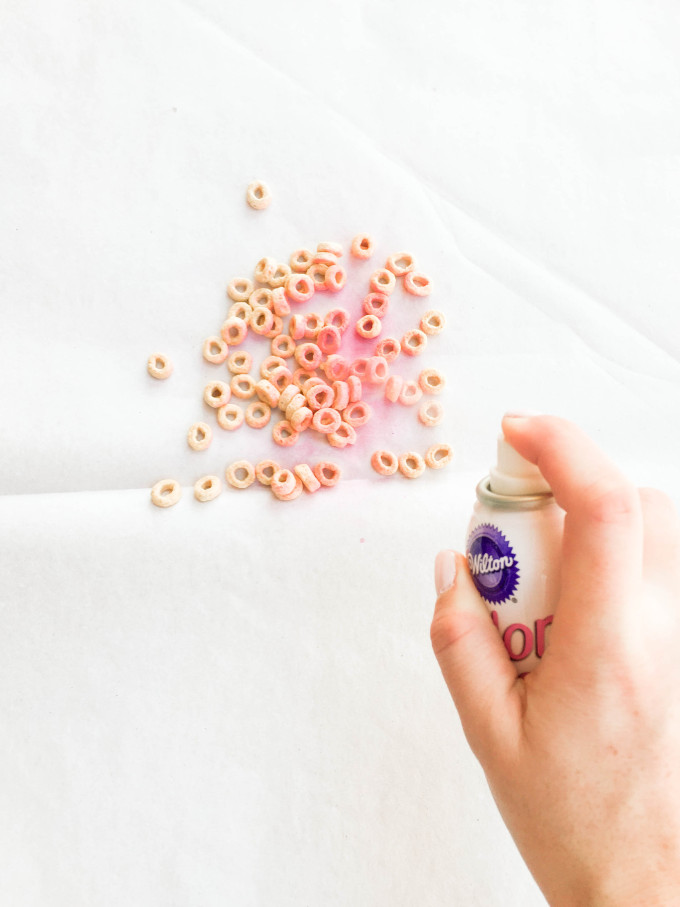 And the rest is basically history. Simply pour out a bunch of cheerios on some parchment paper and spray, spray, spray. It dries instantly and you're ready to pour in a bowl and admire! I mean, pour in a bowl and devour with milk!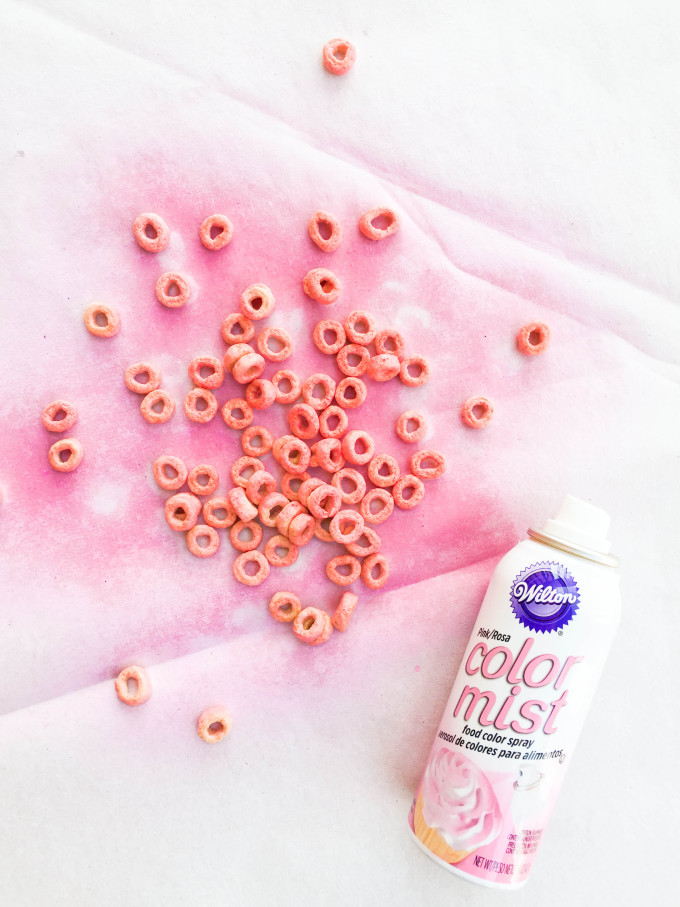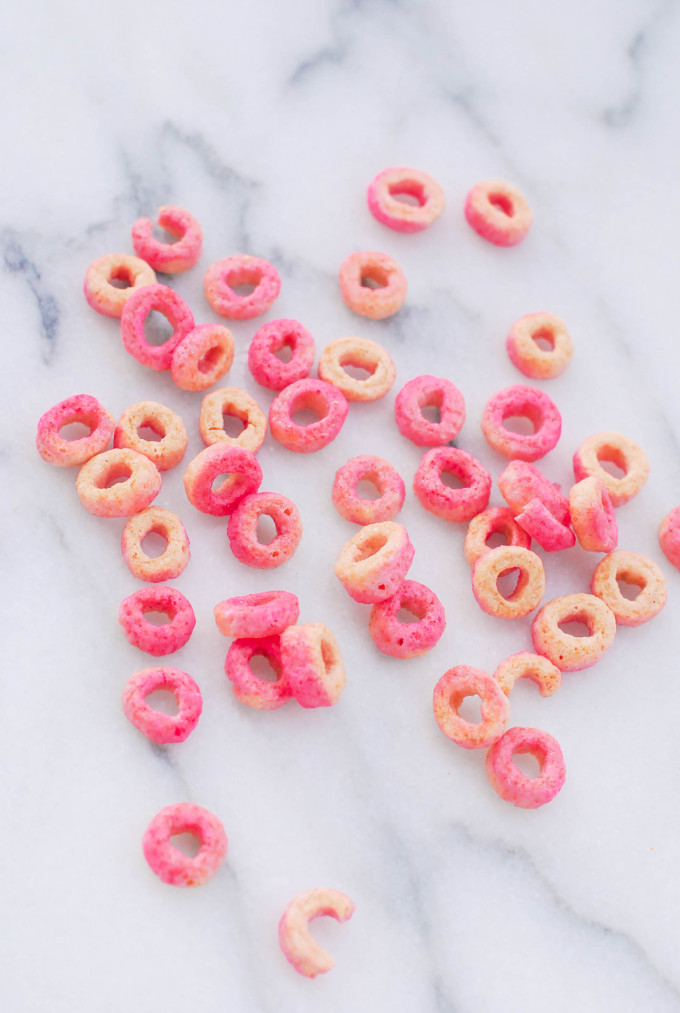 This is real fun to do with the littles. Or to do with the big. For a Valentine's brunch, maybe?!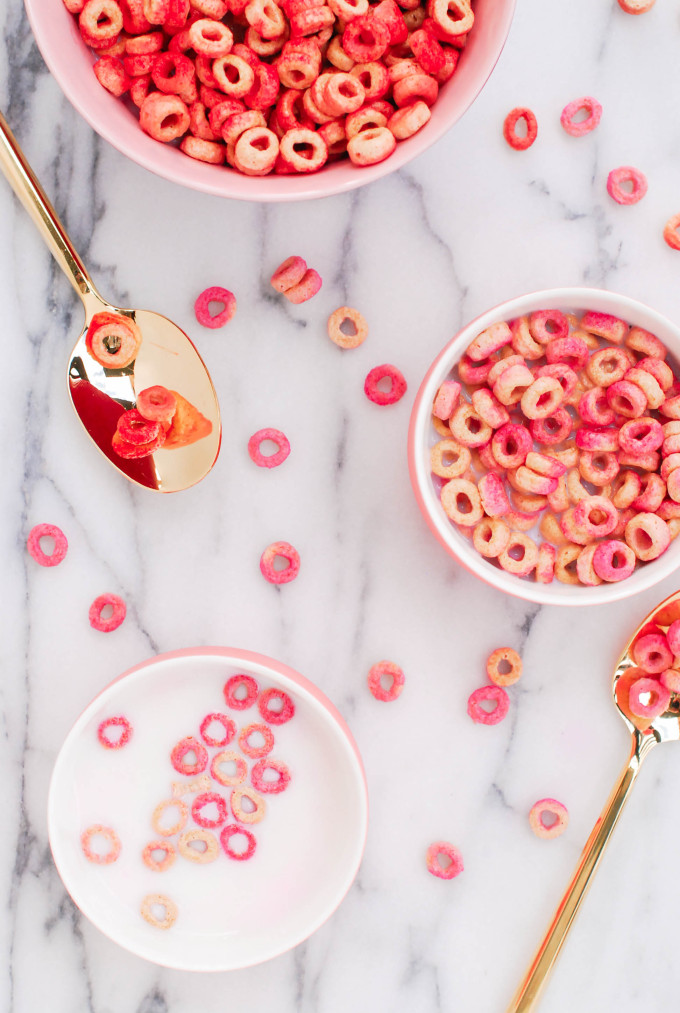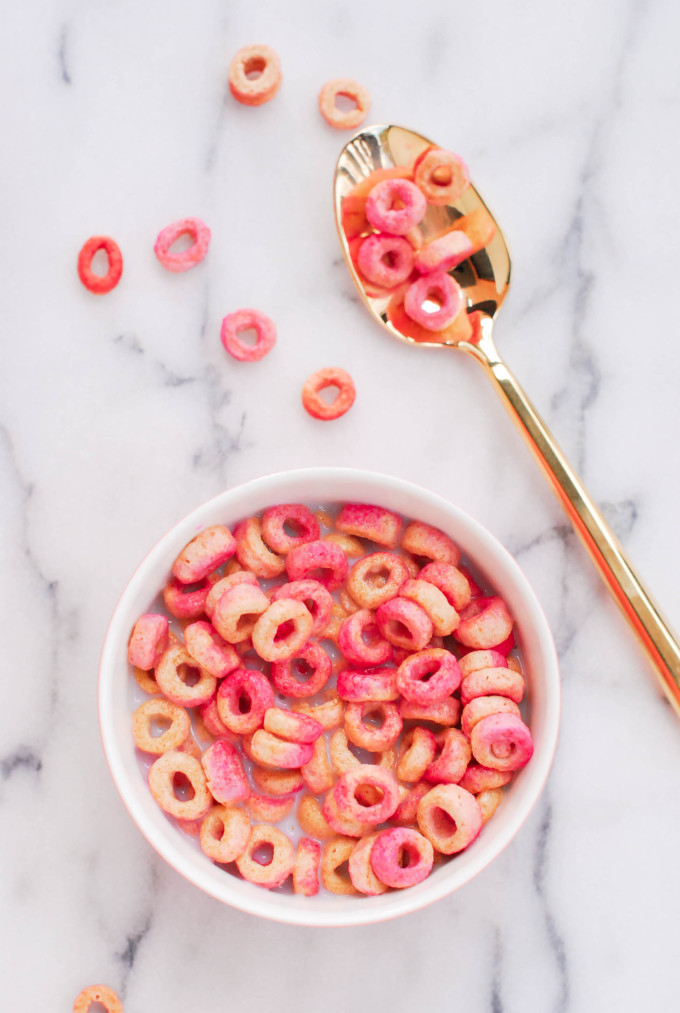 And listen, it doesn't change the taste one bit! It's tasteless! Nothin' but wholesome cheerio goodness! The color mist is designed to be used on all sorts of edible goods so you can spray this on anything! I'm not saying you want to, but you could totally spray this on carrots. Can you imagine? Pink carrots.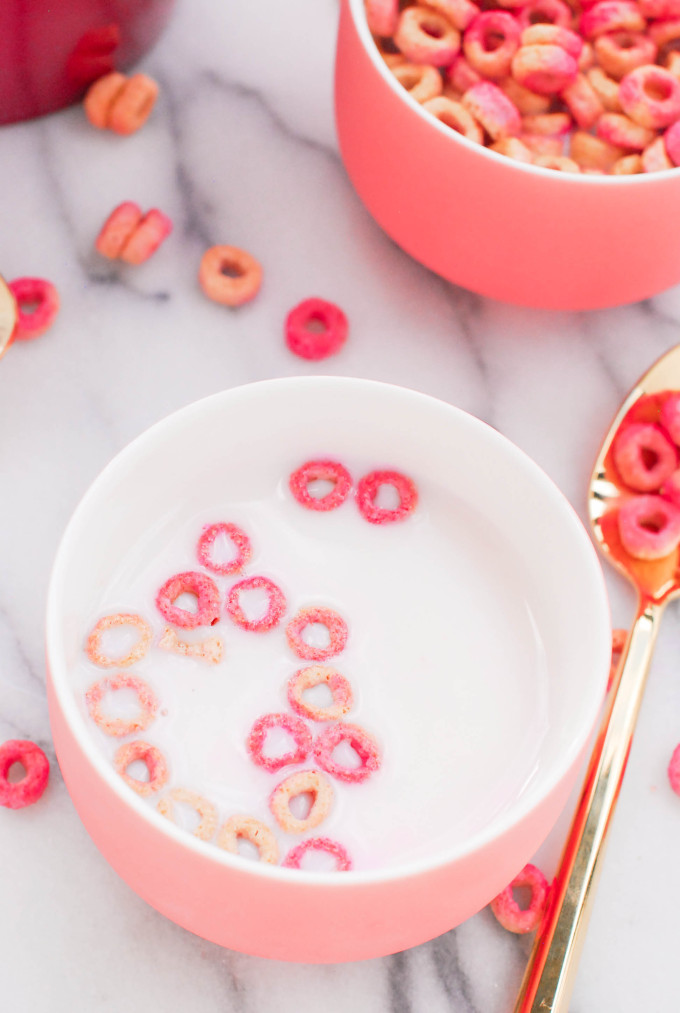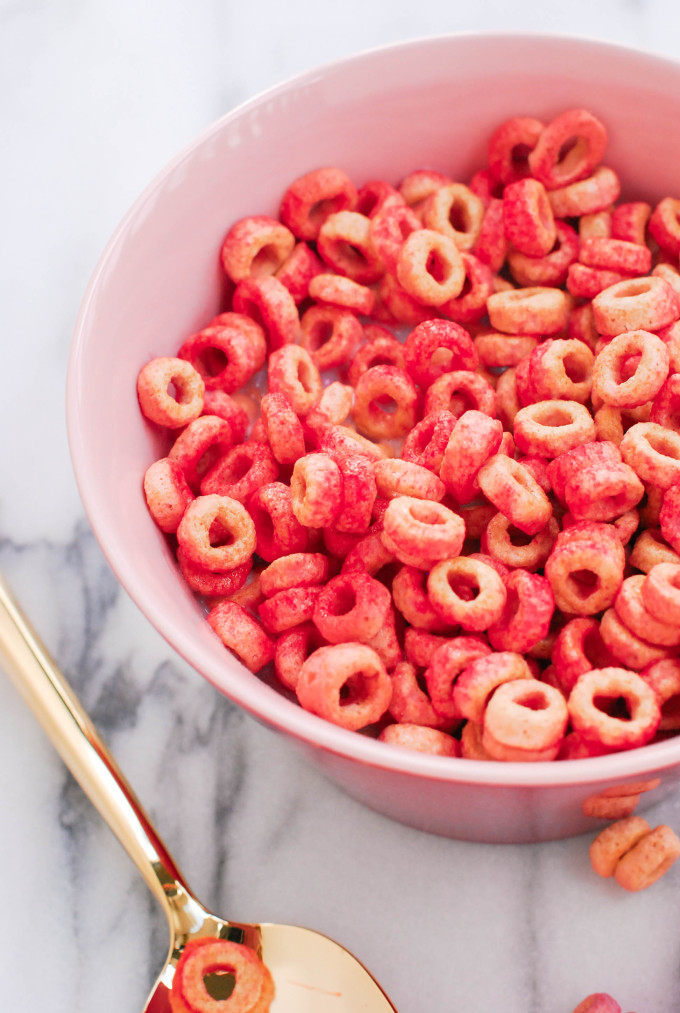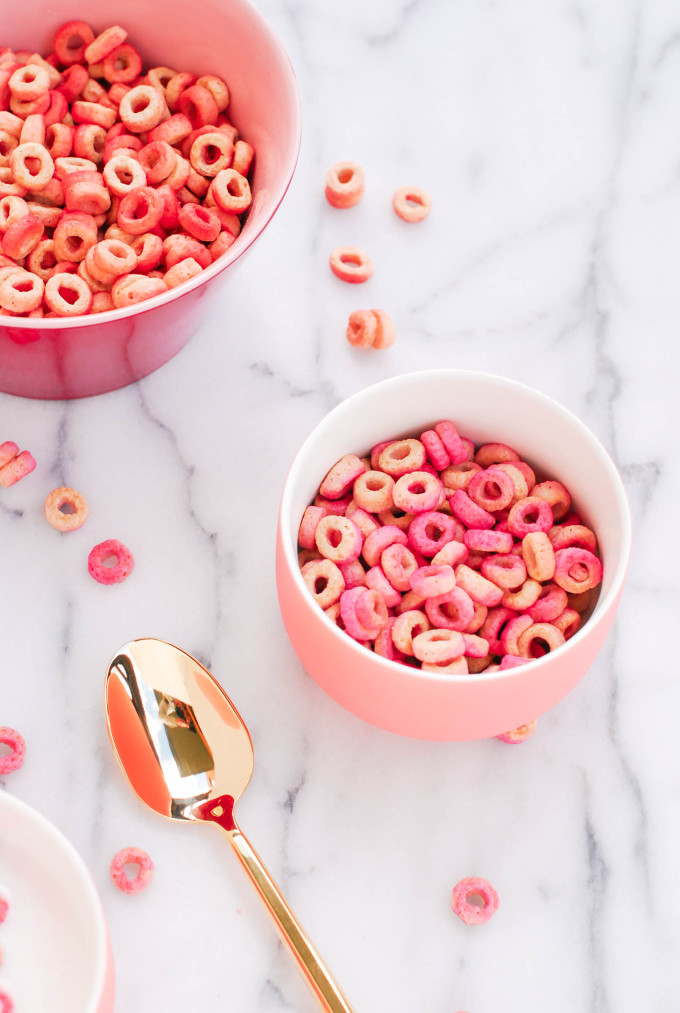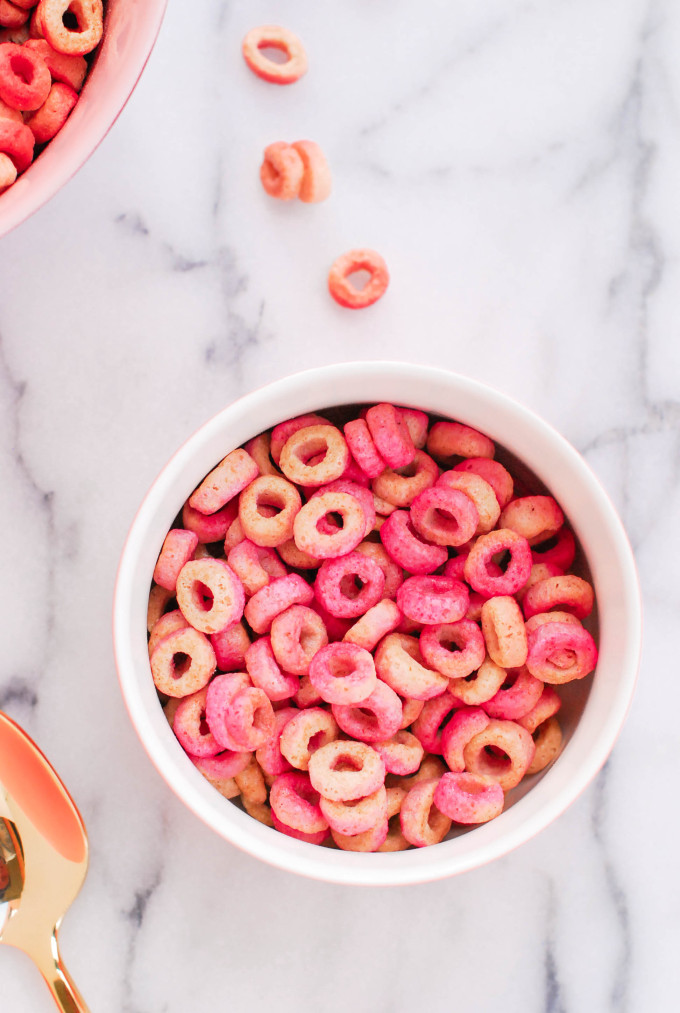 This was actually really fun to shoot in my bowls from CB2! Kelly had a bunch at her wedding and I instantly fell in love and had to buy a small collection for my cheerio dinner parties!
Tell me, would you ever paint your food if it only added an additional 30 seconds to the prep? I'm planning to make some colorful cereal for Vita on Valentine's Day! I know. She's young and can't fully appreciate the color, but she can absolutely appreciate the taste!
photography: all photos by Proper