This is a sponsored conversation written by me on behalf of Cricut. The opinions and text are all mine.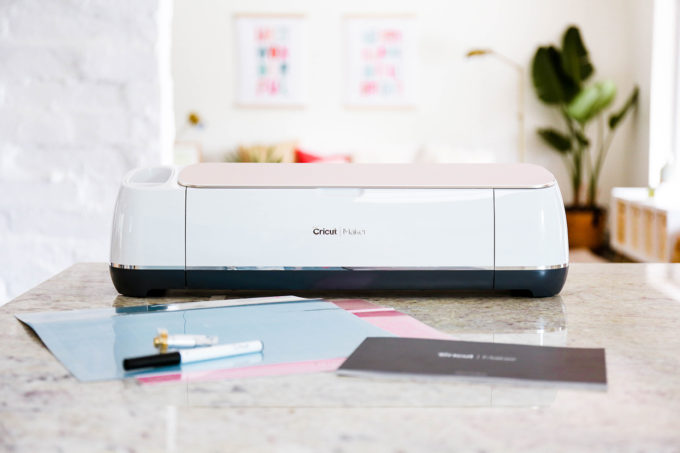 This has been a year filled with lots of DIY projects involving my Cricut Maker. I've been a believer in Cricut products for years, but ever since I got my Maker, I feel like the ideas just keep flowing. (Which is a shock these days because KIDS/EXHAUSTION.)
I've been trying hard to make time for projects that I want to do and I'm embarrassed to tell you just how much time I've spent scheming up and designing things to make, cut, engrave, etc. The leather bibs from a few months ago really opened a can of worms for me and I thought I'd share the top 5 things I love about my Cricut Maker. If you're on the fence and thinking about getting one for yourself or that special someone in your life (seriously. Diamonds are a thing of the past.), this could be the ultimate Christmas gift!
5 Things I Love About My Cricut Maker
1. Precision of Cuts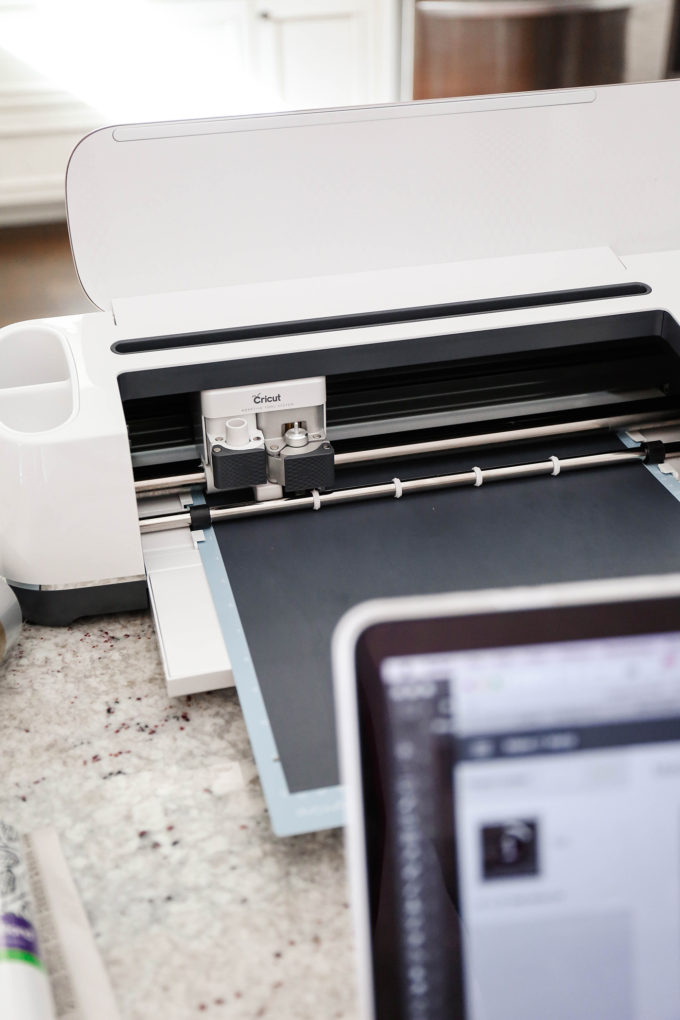 For years, I always used an x-acto knife and a very very large amount of patience when working with freezer paper. If you're unfamiliar, freezer paper is the champion of kitchen products used for crafting. I have made many-a-stencil using freezer paper, but was always limited by what I could cut out with a knife. There were tears in the paper. There were tears in my eyes. See what I did there? But with the Maker, I'm able to design and cut so much more. I can add intricate parts to the design without worrying about it ripping.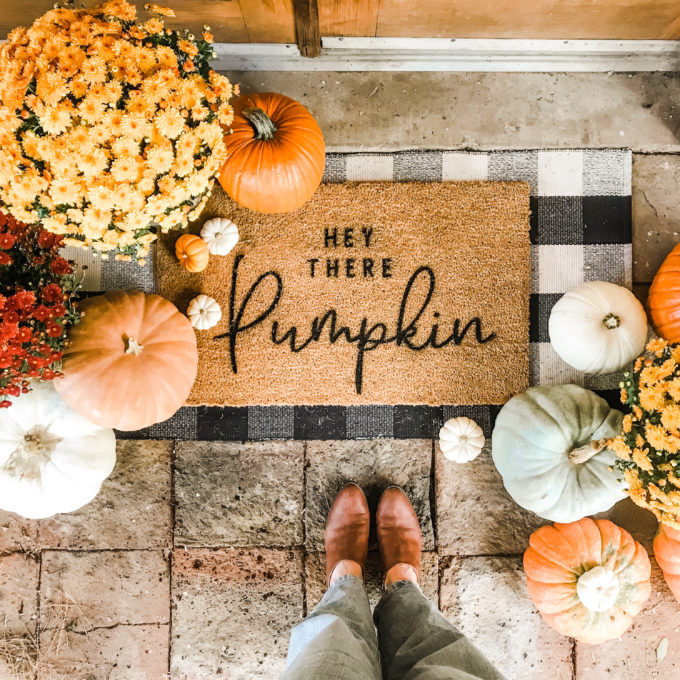 I whipped out this DIY doormat in a matter of minutes using some freezer paper and spray paint. But a huge chunk of my sanity was saved because I left the cutting of the design to the Maker. Want to make your own? Click over here for the template and instructions!
2. Adaptable Tools with QuickSwap Housing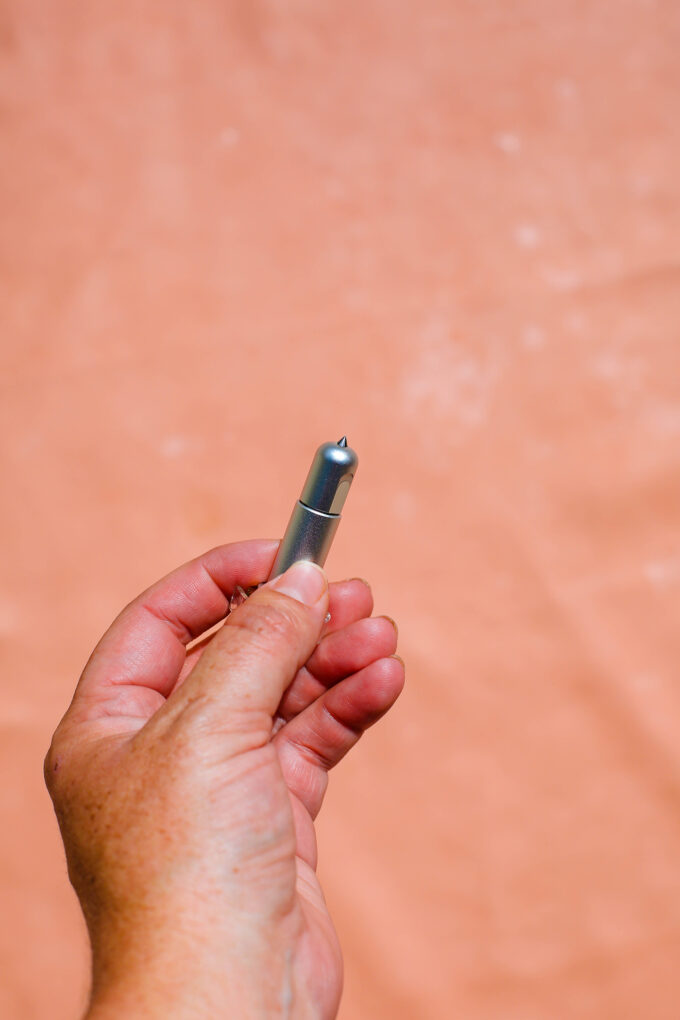 Guys, the QuickSwap Housing is no joke! It's so easy to change out tools when I need to both engrave AND deboss. Really, you can swap out the tools in seconds. So if you're in a bind and trying to crank something out fast, you can go from the blade, to a tip, and back to a blade in no time. This worked wonders when I was making the leather bibs and first debossed before moving to the engraving tip.
3. Cuts Down On Product Waste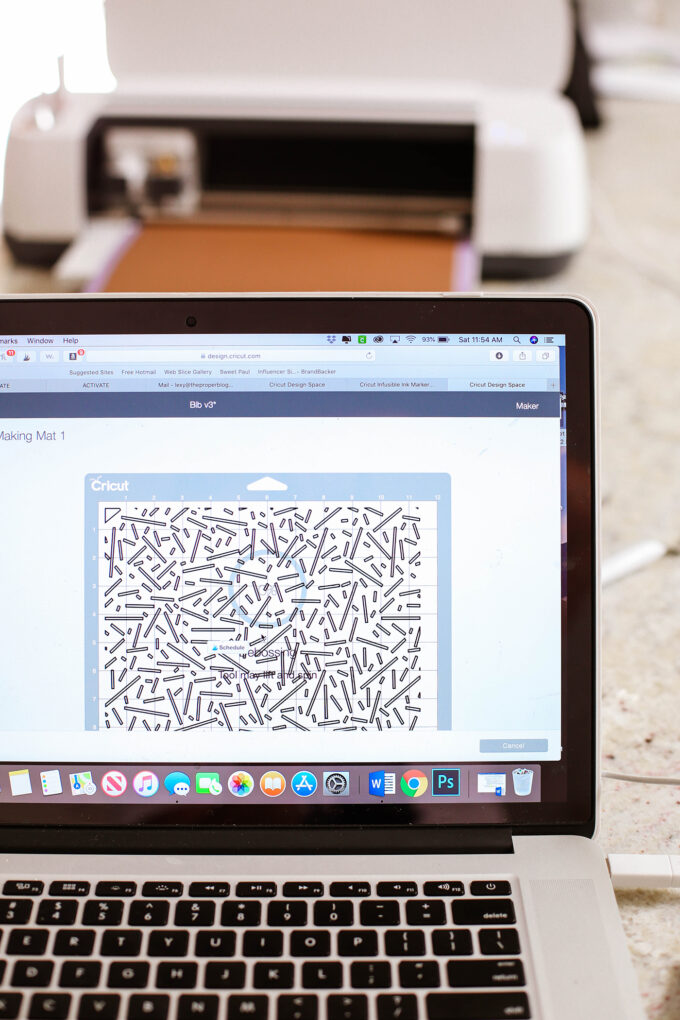 I've really been able to use almost every square inch of my scraps thanks to the Maker and Cricut's intuitive Design Space. You can place your project anywhere on the mat in Design Space before it's time to cut! And you can go back in and move things around if there's leftover material, too. So I am able to utilize as much product as possible and really get my money's worth.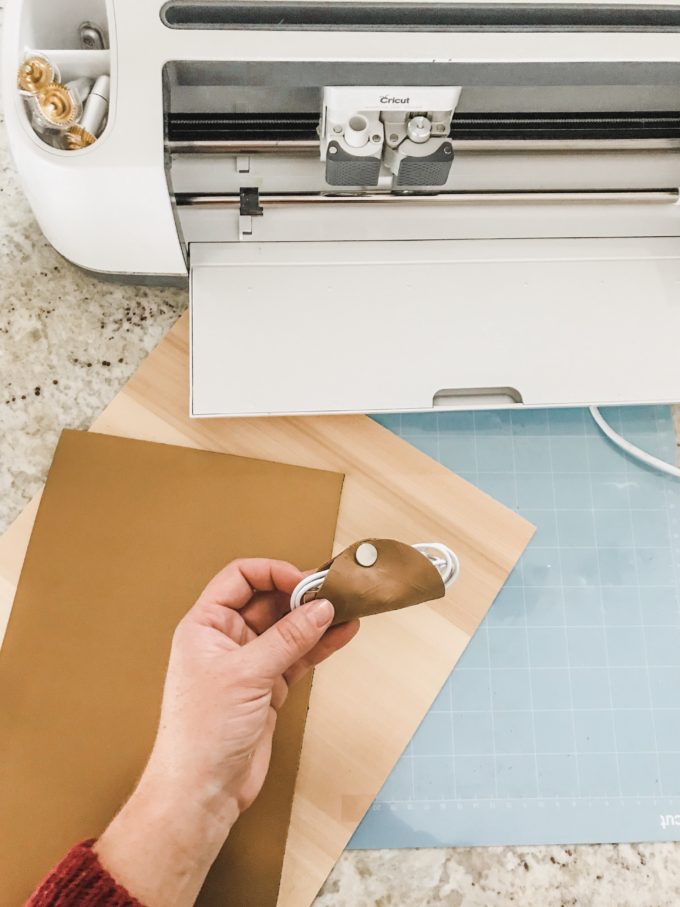 I used the scraps from the cut leather bibs to make these small leather cord tacos and I feel like I'm being green. 😉
4. Customizable Holidays
This is one of the main things I love about my Cricut Maker. I love to make a lot of our decor for the holidays. Right down to the ornaments. I made these personalized ornaments for the girls this year and we can't wait to place them on the tree! My Maker is basically a staple during the holiday months because there's always something to be made! Whether it's personalized gift wrap or an actual gift for someone, I'm feel like I'm living up to my DIY roots.
5. Never-Ending Inspiration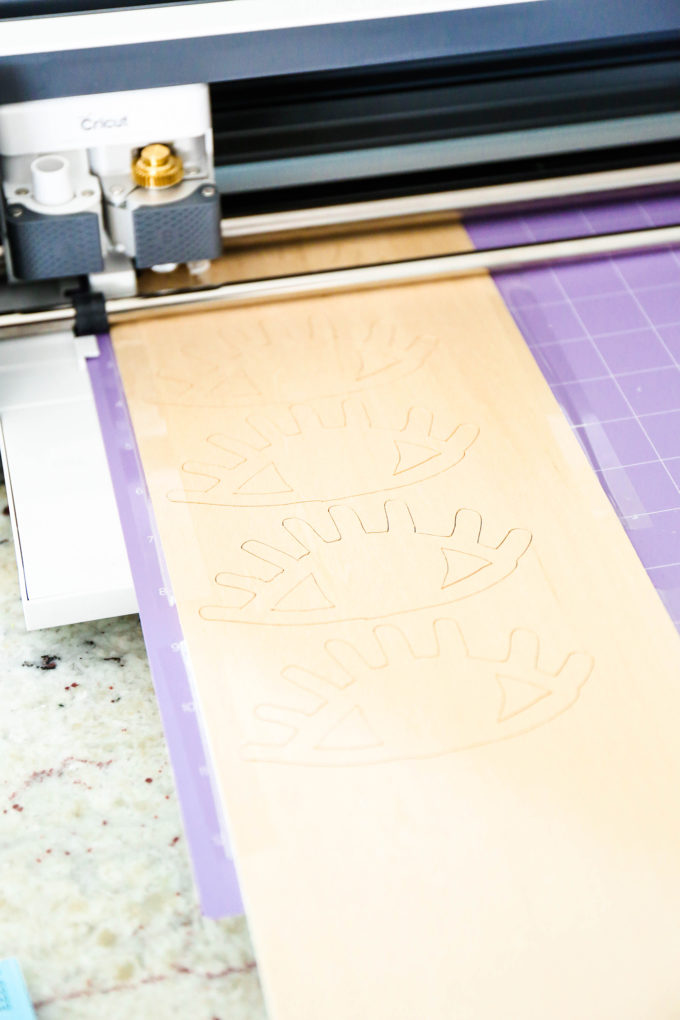 This was a huge one for me. The folks at Cricut are constantly churning out ways for anyone and everyone to embrace their creativity. The tools allow you to cut something as fine as tissue paper to something thick and sturdy like wood. Every time I head to the craft store, I'm always perusing the aisle of Cricut products looking for something new to make. We've even been able to use the Maker for fun projects for Vita's school! That's right. I'm a Room Mom. LOL.
And there you have it – the top 5 things I love about my Cricut Maker. There are a lot of things I love about my Cricut Maker, but hopefully this will help you see just what's so special about this one. Before I owned a Cricut machine, I always thought they were specifically for die-cutting and scrapbooking. And a scrapbooker, I am not! But the Maker has really helped me to imagine personalization for all sorts of unique items. I've printed and cut magnets, I've made window clings, and have even cut out over 1,000 paper popsicles for a popsicle-themed birthday party. I'm currently working on a DIY to-do list for holiday decor around the house and this giant paper magnolia garland is calling to me.
To see more of our past projects with Cricut, click here!