** This post is in partnership with Olay, a company that believes in beautiful skin at every age. Thank you for supporting the brands that help us keep creating!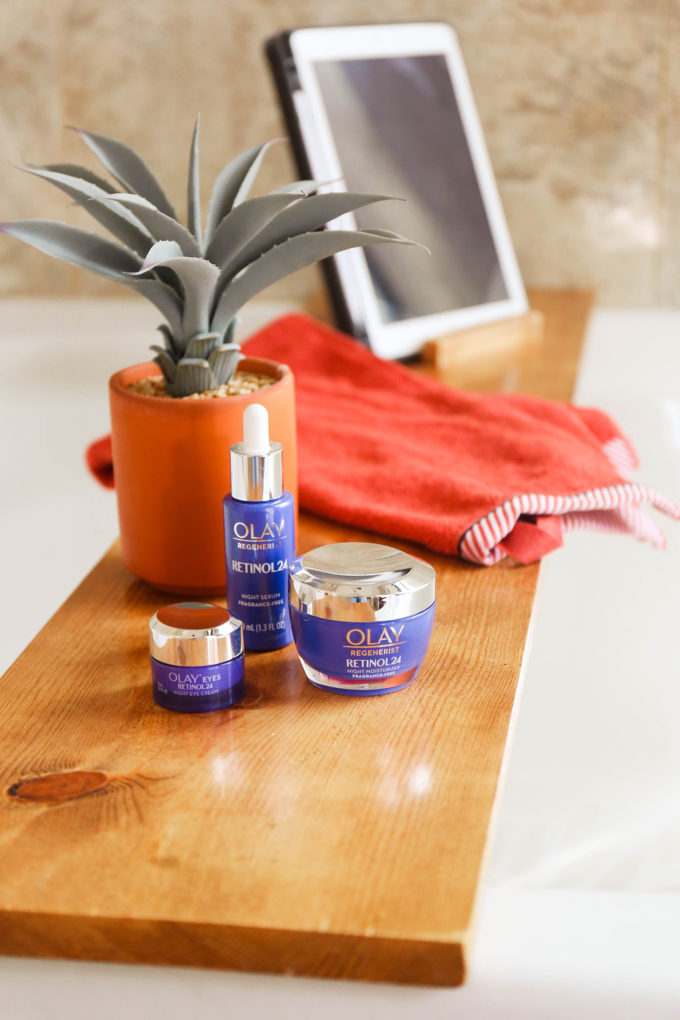 A few weeks ago, I shared all about our fun surprise box we received from Olay. Remember that one? The chocolate box that came complete with a hammer to "break" it? Fun times. Inside the box was a kit for little skin-mergencies. The kit came complete with Olay's new Retinol24 collection and I vowed to try it over the next 4 weeks. Welp, today is the day I share all about my experience with you! I'm also excited to share a little about out DIY bath tray that makes an appearance in some of these photos. Let's get right to it!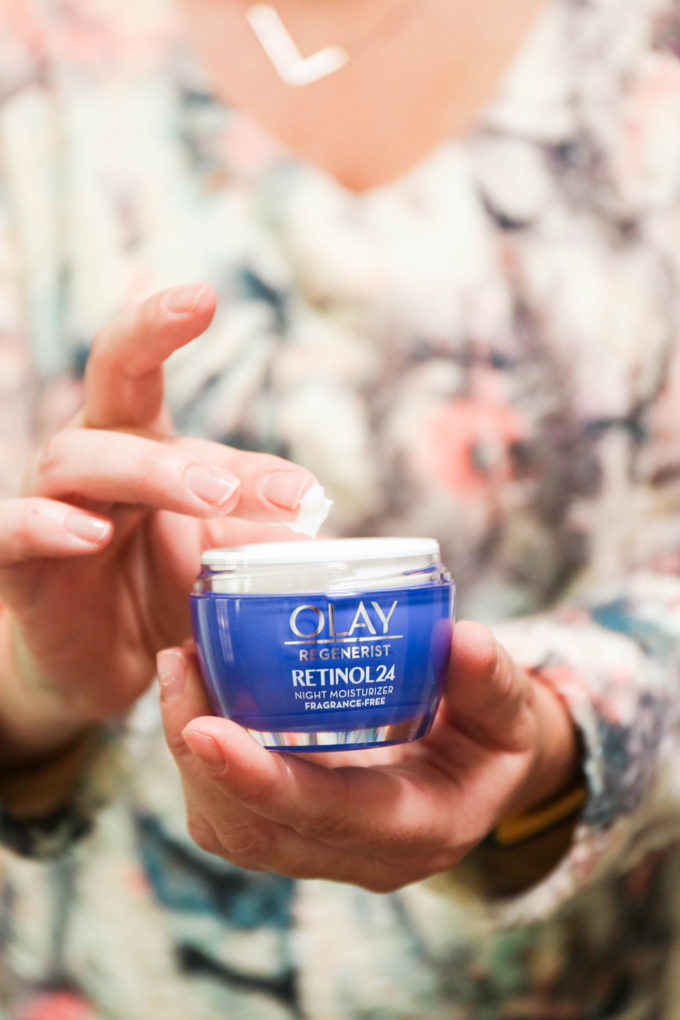 I'm sure you have heard the term "retinol" before. In the past, retinol products have been a bit more expensive than what I wanted to spend money on. I relied on strong moisturizers, sleep when I could get it, and large amounts of water. (That I could find in Diet Coke, ahem.) Anyway, after heading into my thirties, and after two spirited children, I can no longer rely on the easy stuff. Retinol24 packs a pretty youthful punch and at a drugstore price, I really couldn't pass up the opportunity to test it out.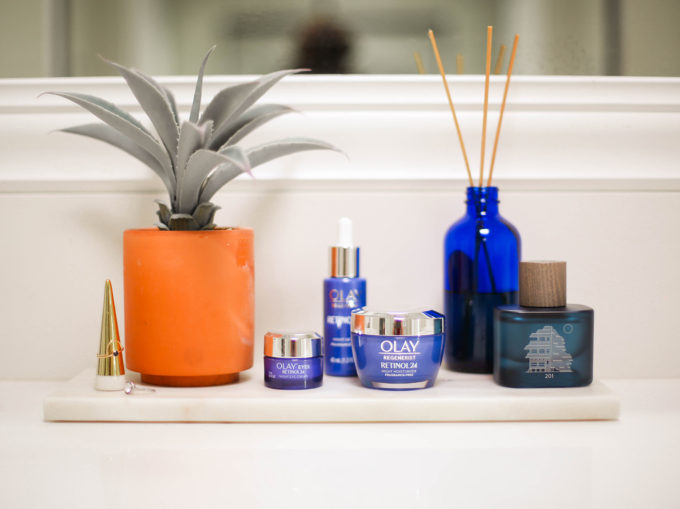 I've often shared about my freckles. They're on my face, my shoulders, arms, legs, the works. Folks without freckles long to have them, but I occasionally fantasize about a time where my face could be freckle-free. They've faded over the years, but I feel like my skin has seemed duller since. It also doesn't help that I don't get quite as much sleep as I'd like.
"Hello, fine lines and wrinkles." They were there to stay for a long while.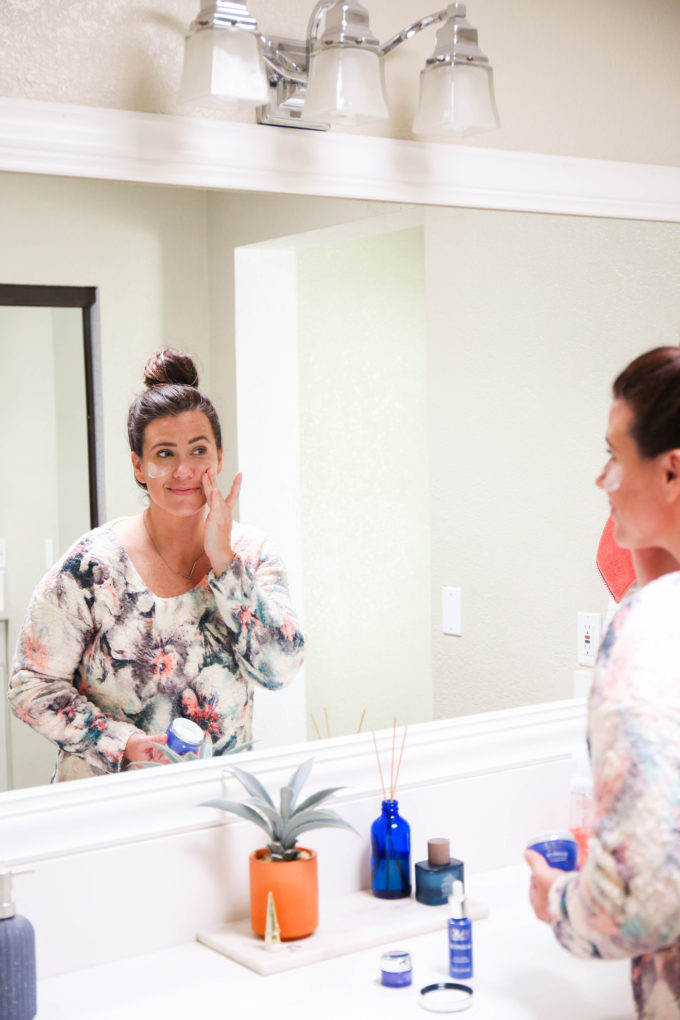 But I'm happy to report that I have noticed a significant difference in the brightness of my skin since starting to use Olay Retinol24. I use the moisturizer after washing my face. I don't feel greasy after using the moisturizer because it's super light, but still effective. I have felt like my skin looks much smoother and has been a great canvas for just tinted moisturizer. No foundation for this girl!
I should also mention that I didn't experience any irritation or breakouts – which is a HUGE plus for me! I always break out when trying something new. And many people reported irritation when using regular retinol products, but 96% of users of Olay Retinol24 didn't experience any irritation! I'd call that a win.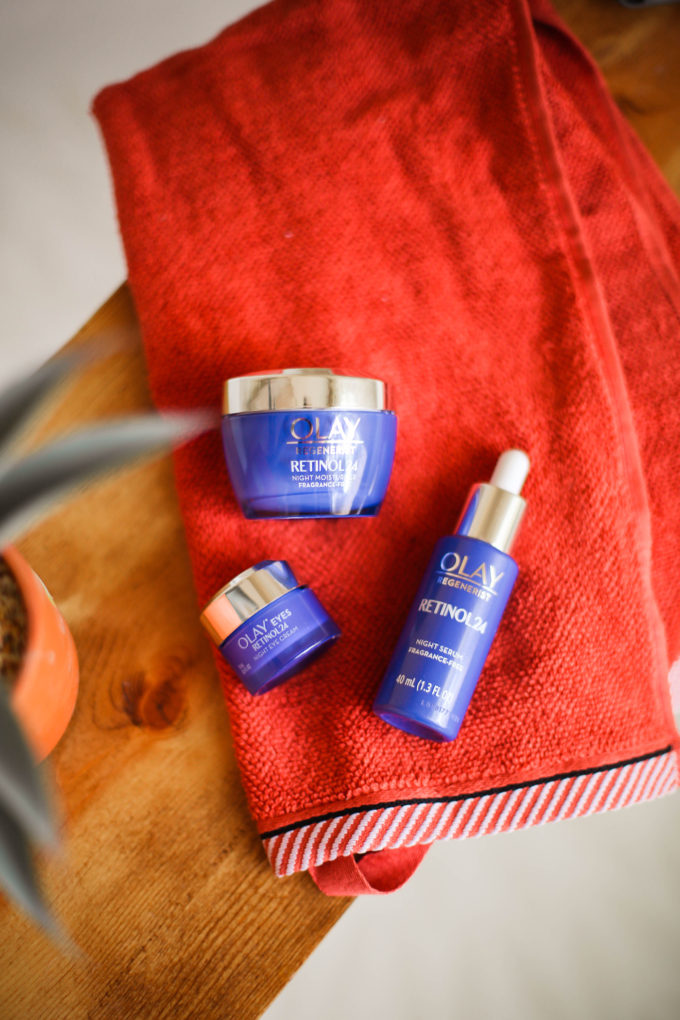 There are three different products in the line: a moisturizer, a night serum, and a night eye cream. Each one is super affordable so they don't exactly break the bank. But they do make you feel like a million bucks. Maybe that is just my personal experience, but I really don't think it is.
Also, let's take a quick minute to really appreciate the chocolate box! Can you imagine getting this thing in the mail?? The girls went crazy.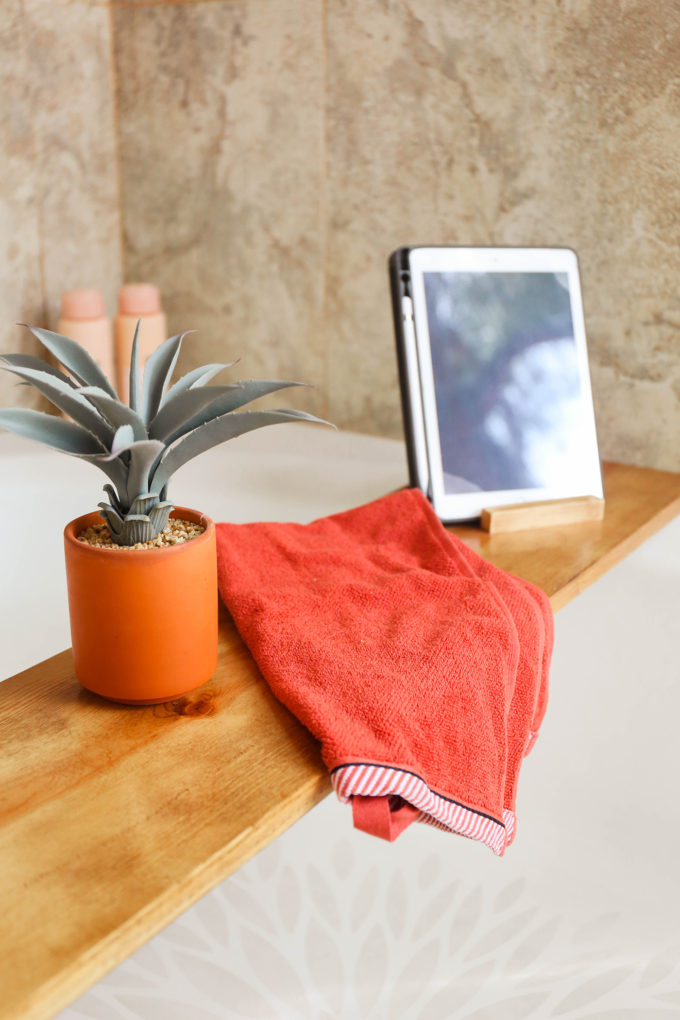 In addition to feeling more adult when it comes to my skincare, I've also been trying to take more leisure baths. Seriously. When was the last time you had a nice, calm bath that kids weren't bothering you during? I know. It's a pipe dream.
I built this DIY bath tray hoping to encourage myself to take more baths that last longer than five minutes. And so far, it has been a success.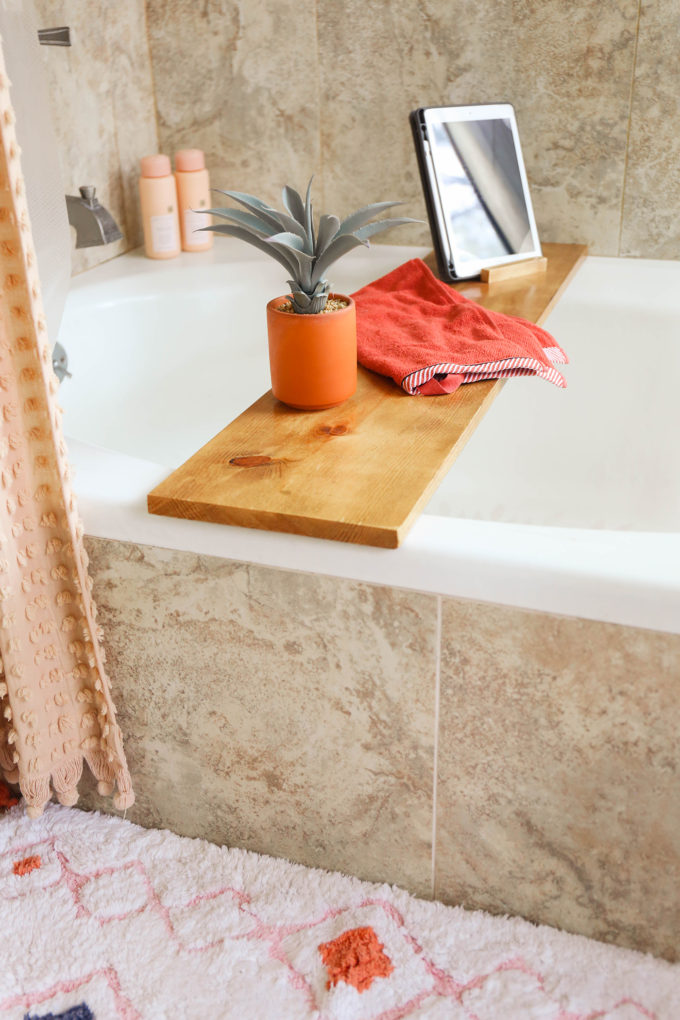 I don't always take baths. But when I do, I use wooden bath tray.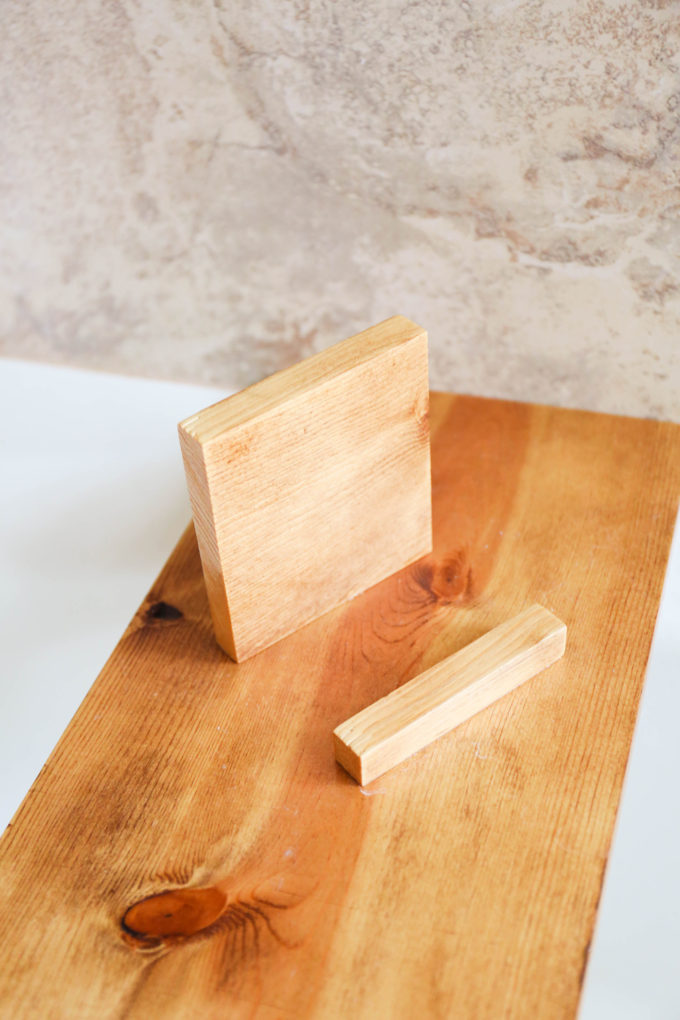 We had leftover wood from our DIY industrial shelves that we built way back when. So I just used one of those boards and added a few little pieces on the top to serve as a book or media stand. And I added two little pieces on the bottom that I placed to meet the edge of the inside of the tub.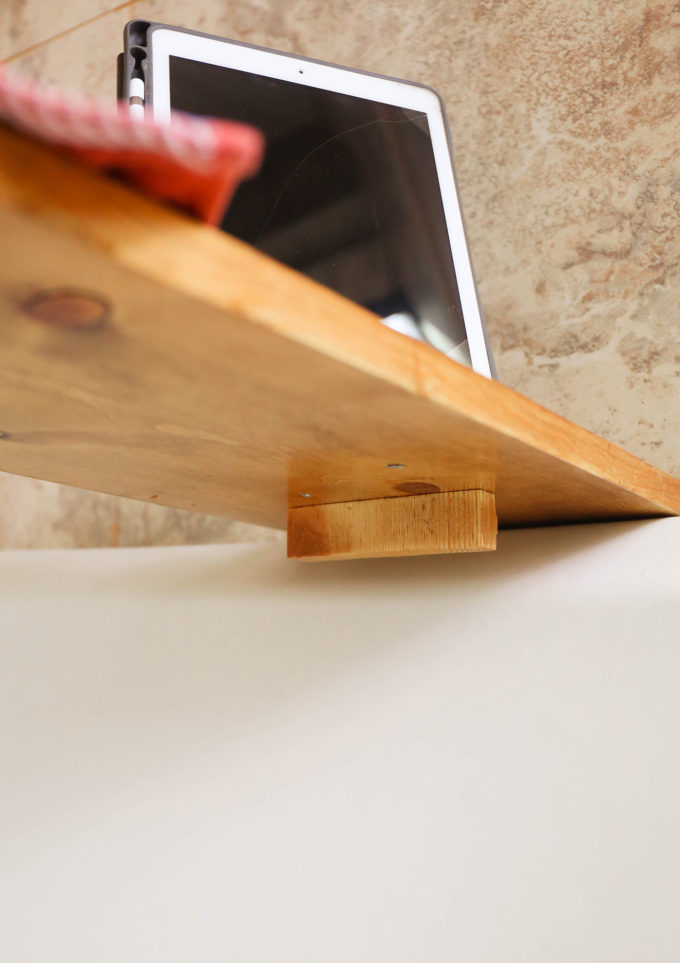 These smaller pieces stop the tray from sliding off the edge. Accidents can happen!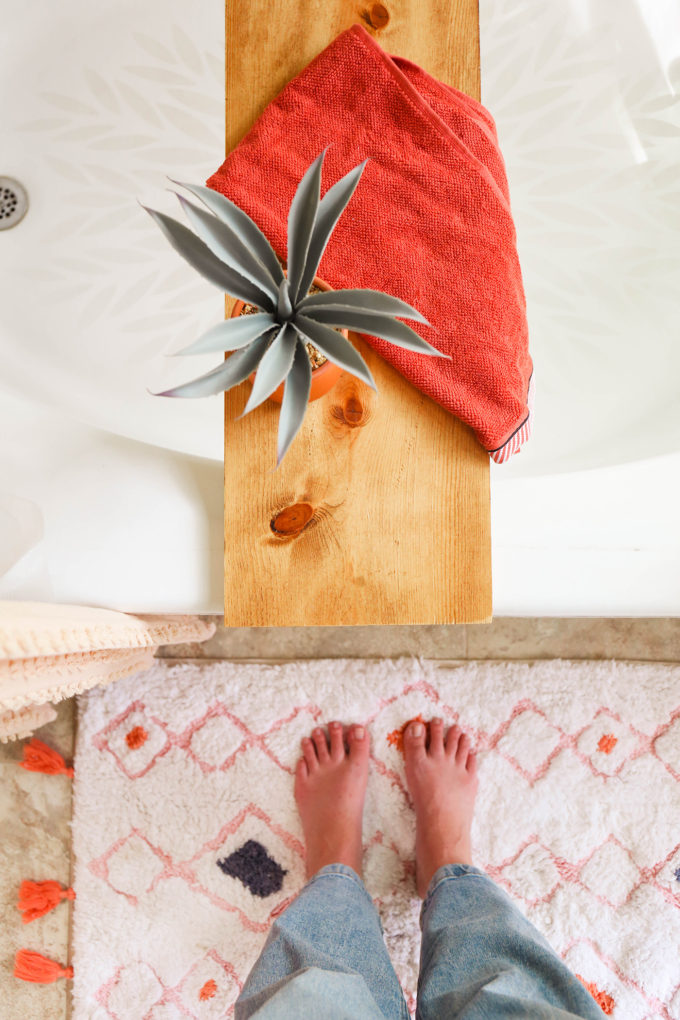 I'm really happy with how it turned out. I'm planning to add a small leather loop to one end so I can hang it when it's not in use.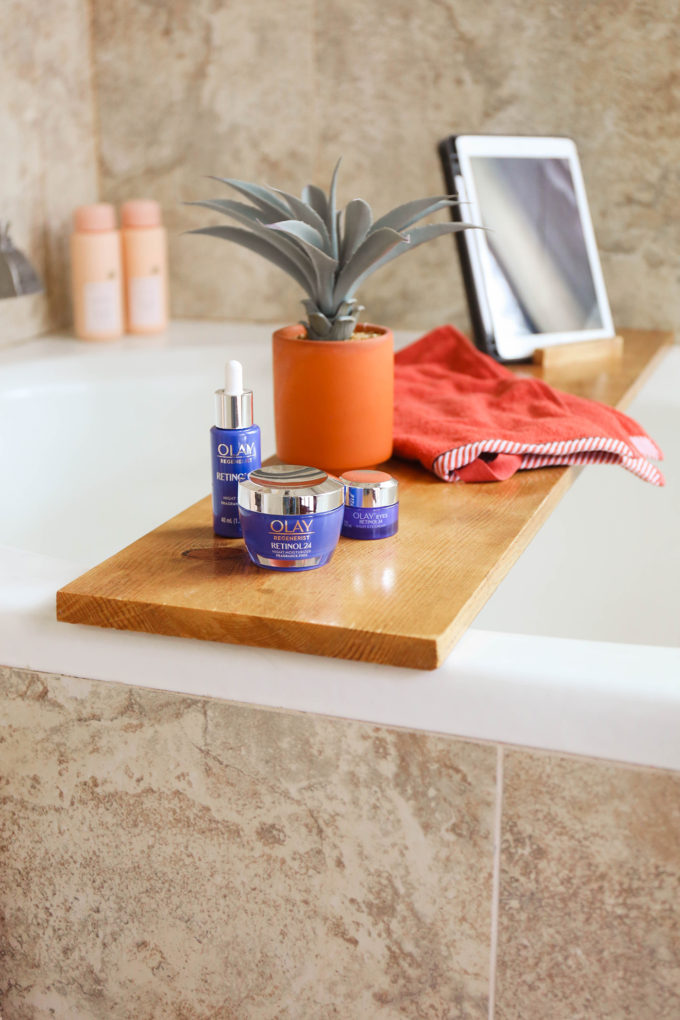 My baths are super peaceful, and my skin is looking brighter than ever! Feeling like I'm winning at this adulting-and-mothering-two-children thing.
To learn more about Olay's Regenerist Retinol24 line, head over here!