IT'S HEERRRREEEE! Friday! I just love a good end of the week. Do you have plans? I have a little work and A LOT of sewing to do. We had a change in the weather here and I just can't help but be in the autumn spirit. It's taken me over and I've worn a sweater every day this week. I love it! Today's finds are all about fall and there are some pretty great recipes for fun below: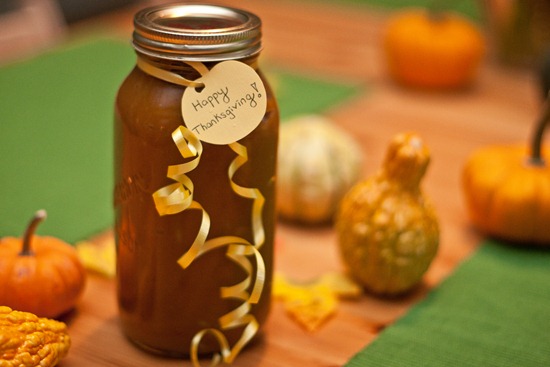 image via Oh She Glows
How about this homemade pumpkin butter? Oh it's good. On everything. It's like Nutella on crack.
image by Jim Block 
If I didn't have to work for a living, I would pick up and move here tomorrow. No. i would pick up and move here after I type this sentence.
image via Twig & Thistle
I sure do enjoy table settings and this one does not disappoint. Aren't these candle holders to die for? This is an easy DIY. So simple. I love glitter. It makes the world a better place.
This is a great game for an outdoor party to celebrate the fall season! I know I would beat everyone at this game because I L-O-V-E donuts. 
               image via Blonde Designs
I love this neighborhood "boo" idea. It's so cute and a great way to get to know your neighbors. I'll definitely be doing it this year!
image via A Beautiful Mess
This is such an easy and pretty garland. I realize that "stitch" is spelled wrong. But that's okay! We love her anyway! The garland would be perfect draped over your mantle in celebration of the autumn season!
Have a great weekend!
Liked this? Check these out!