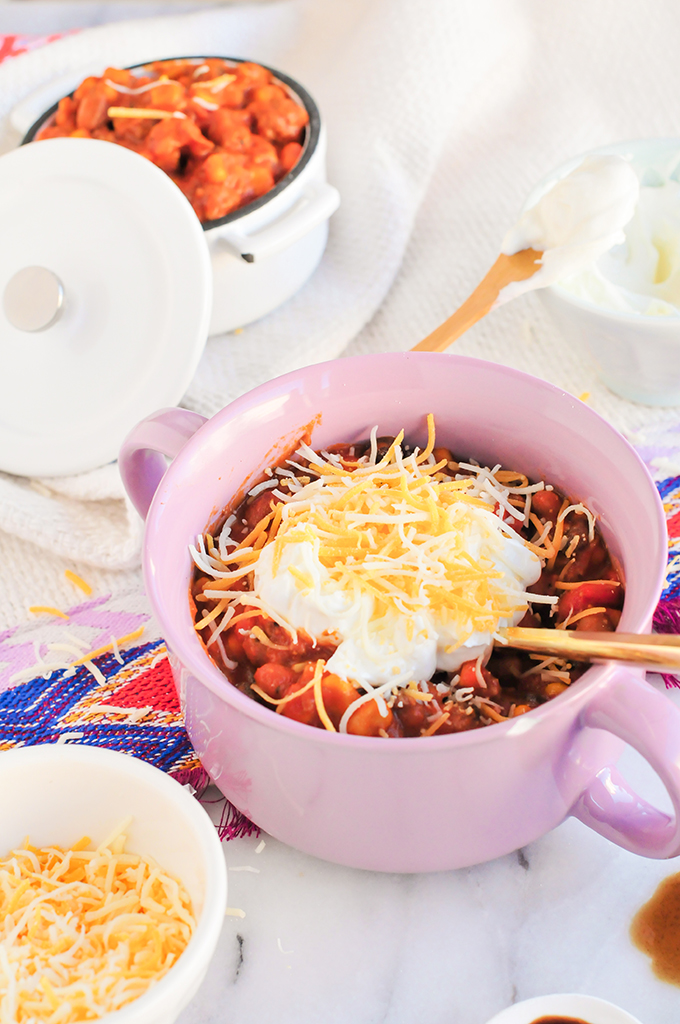 So, I kind of long for the cooling-of-the-weather so that I can break out my arsenal of homemade soups. I love soup. I think maybe it's because I am usually eating soup in my sweats, with some big socks and a sweater on, and am usually in front of the couch binge-watching shows on Netflix. Which is a totally normal pastime to do year-round, right? Anywho, we have been having lots of soup lately – including a delicious homemade chicken noodle because we've all been on our deathbeds. A few weeks ago, we had this homemade hearty chili for, like, every meal in a week and weren't sick of it. So I knew it was worthy of sharing with y'all today.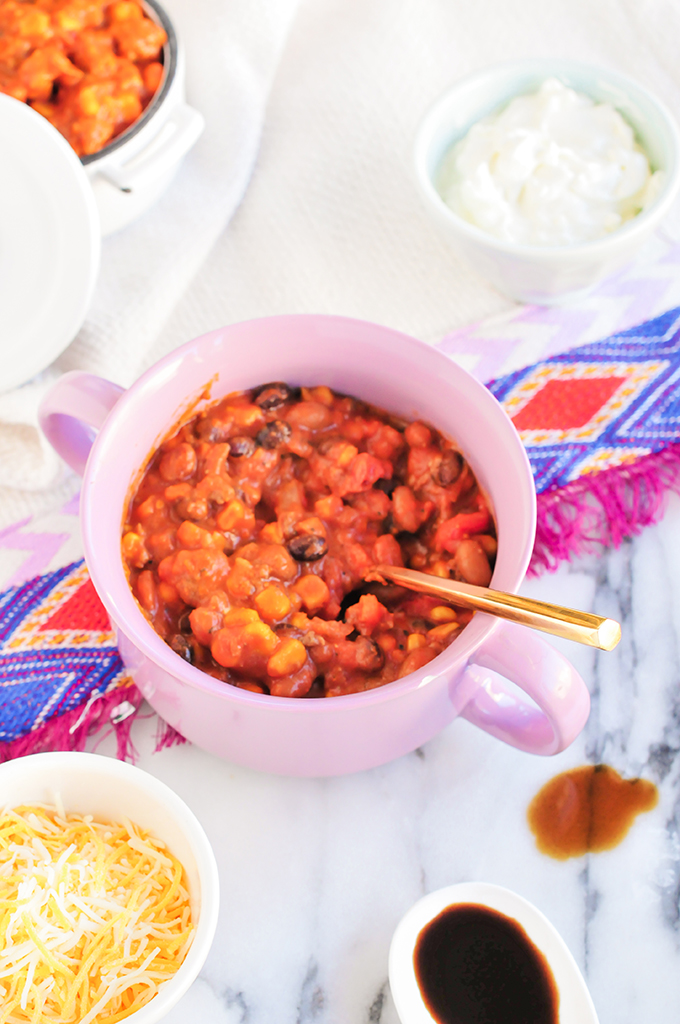 I don't know if it's common, or if it's just a weird quirk in my family only, but I love to add Worcestershire sauce! I think it makes the chili a bit more manly. And nobody ever turned down manly chili.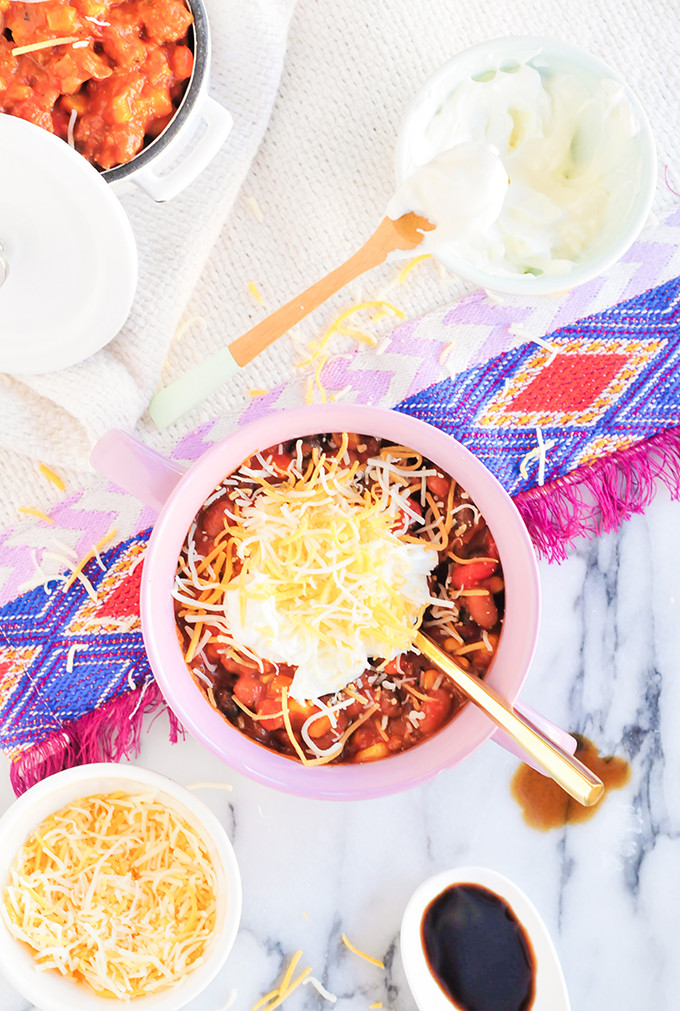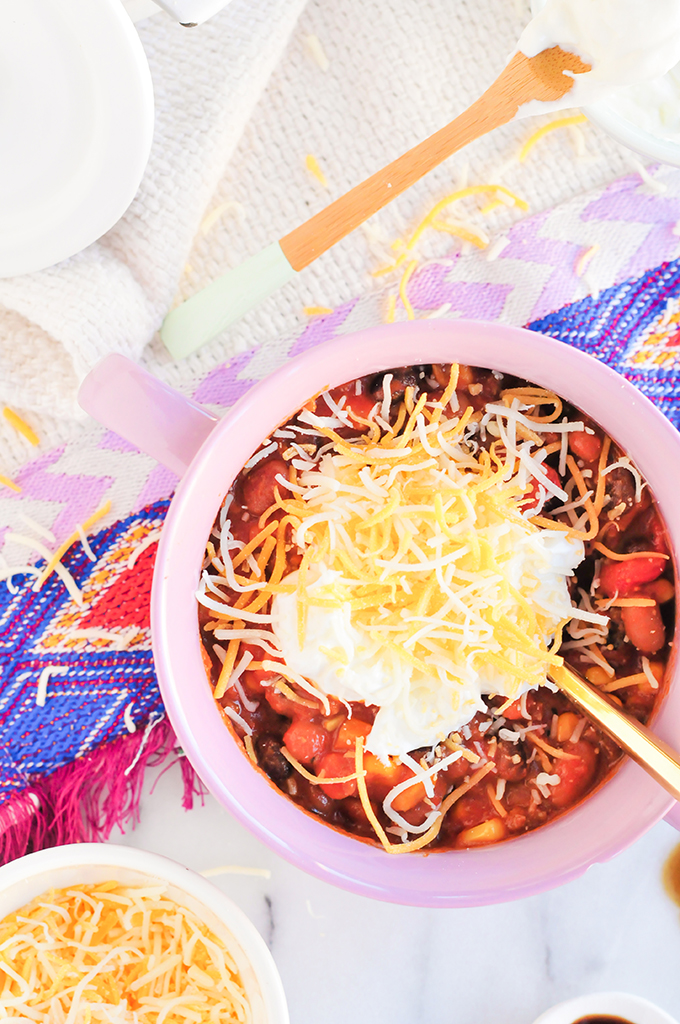 Make your own homemade hearty chili
1 1/2 lbs ground beef
1 tablespoon butter
1 yellow onion
3 cloves garlic
1 6oz can tomato paste
2 cans tomato sauce or juice (I like thick chili, so I use sauce)
2 cans diced tomatoes
1 can black beans
1 can chili beans
1 can yellow corn
1 tablespoon chili powder
1/2 cup cream
1/2 cup salsa (mild or spicy, the choice is yours!)
salt & pepper, to taste
In a large stock pot, brown the ground beef in a little oil until it is cooked through. While the beef is cooking, saute the onion and garlic in the butter. When the onions are translucent, add everything into the stockpot with the ground beef.
Cook for an additional minute and add the tomato paste, tomato sauce, diced tomatos, beans, and corn. If this mixture is too thick for your liking, add a bit of water to thin it out. Bring to a boil and sprinkle in salsa, chili powder, and salt & pepper.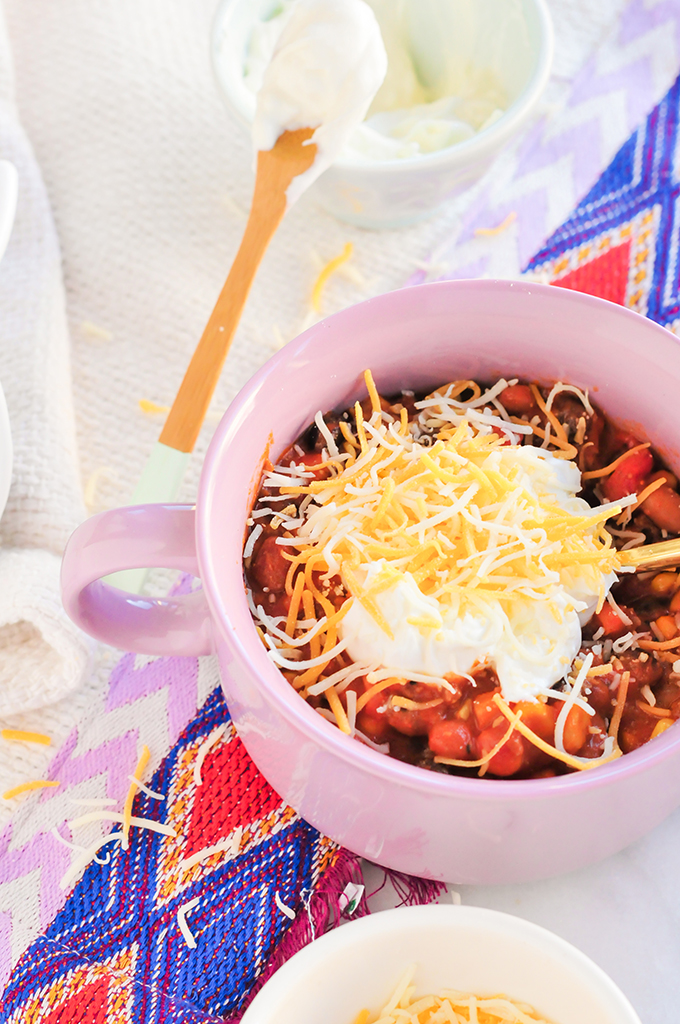 Keep the chili warm until ready to serve. Top with all sorts of things like sour cream, cheese, crackers…cash. Just the usual toppings, you know.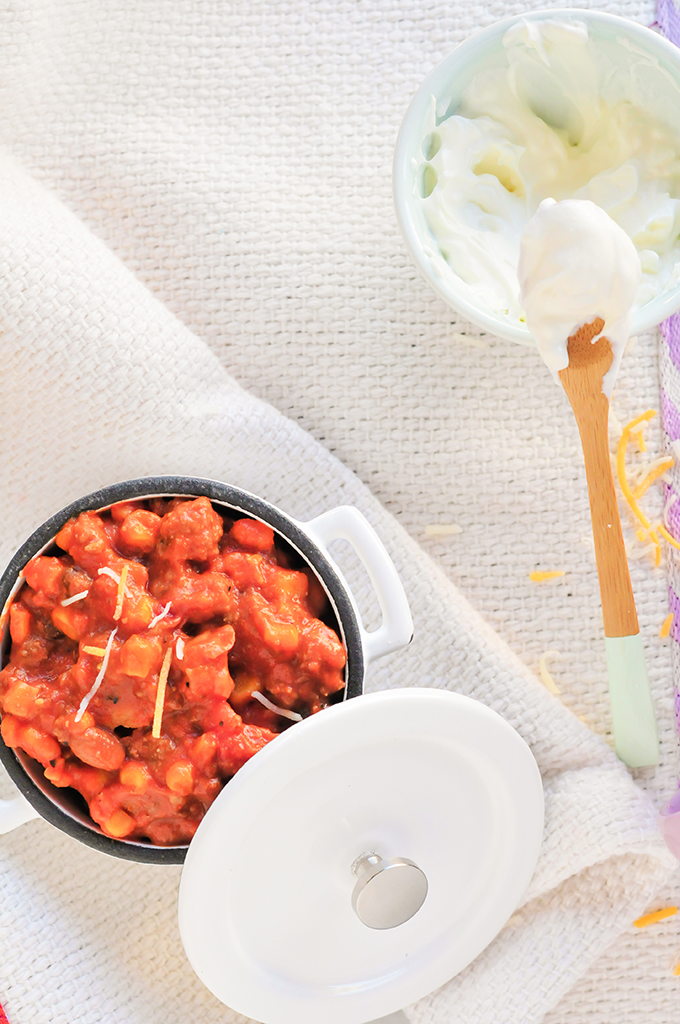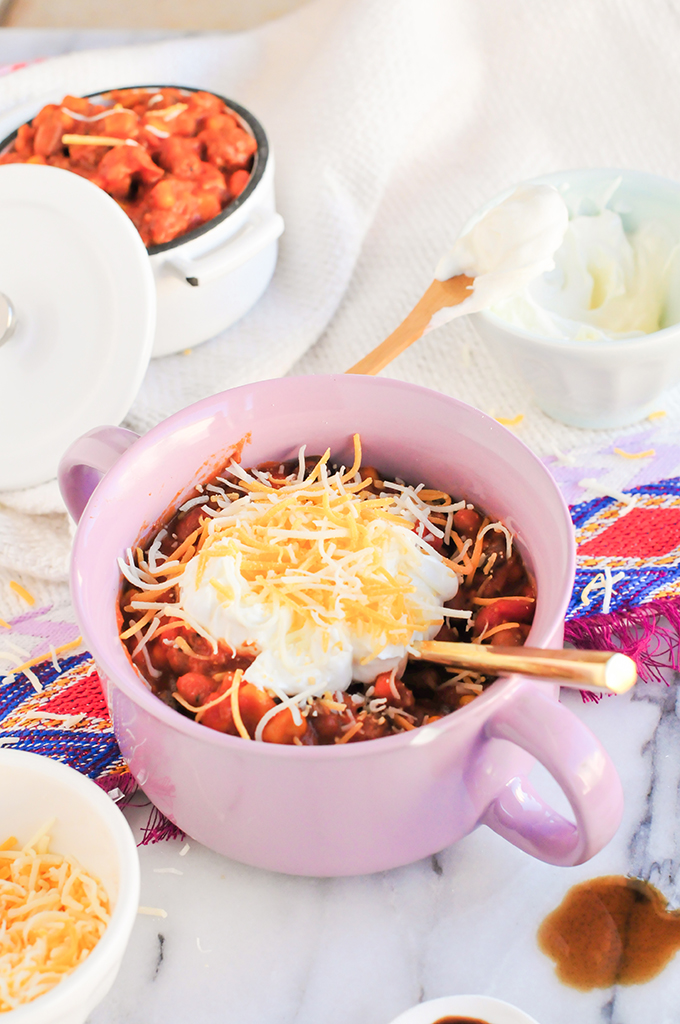 This is my kind of chili because it's more of a literal melting pot of ingredients. We just throw stuff in and it's always delicious. Trust me. Use the corn. You can't have the chili without it.
Now, who wants to come over for a snuggle sesh while snacking on chili and watching Breaking Bad?
Check out some of our other recipes here! 
recipe, styling, & photography \\ Lexy Ward