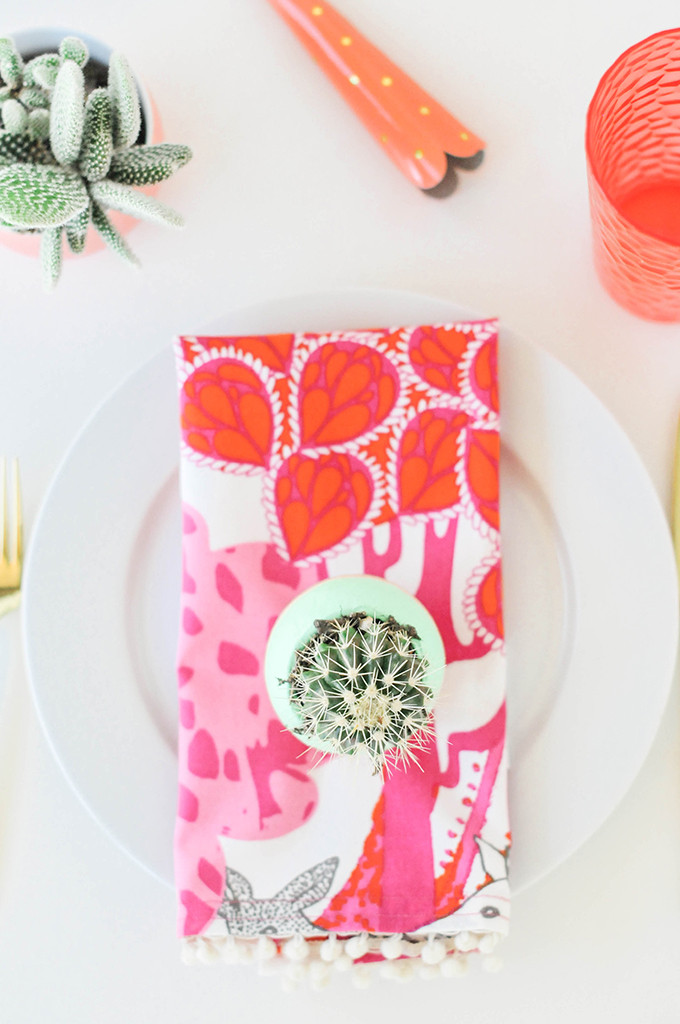 Did anyone else head to their local Target to snag a few items from the Lilly Pulitzer for Target campaign? It was madness. I mean, it wasn't madness here in Tucson, but I saw some of the quabbles on the news. Nuts! There were just a few items on my list including these pom pom dinner napkins. The set looked so cute and I thought it would be a nice addition to our props for photos here at Proper. (Confession: I love dinner napkins, but I don't really want guests to use them so I have a stash of other napkins for those uses. I promise I'm a gracious host!) Anywho, the napkins (along with mostly everything else) were sold out,  and instead of it being $10 for a set of four, they're now going for $65 on ebay. No thanks. BUT I happened upon some fabric that reminded me of Lilly and just decided to make my own pom pom dinner napkins! Buy premarin 0.625mg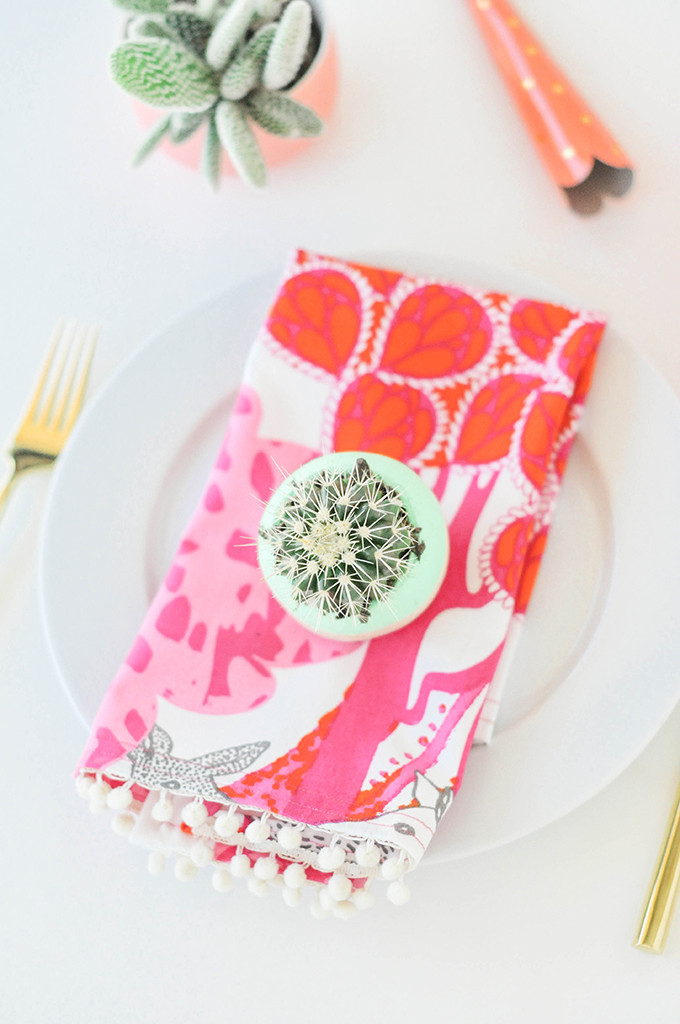 Materials:
For four napkins – 1 1/3 yards of fabric (Buy strattera 40mg)
matching thread
pins
sewing machine
1 yard pom pom trim
hot glue or tacky glue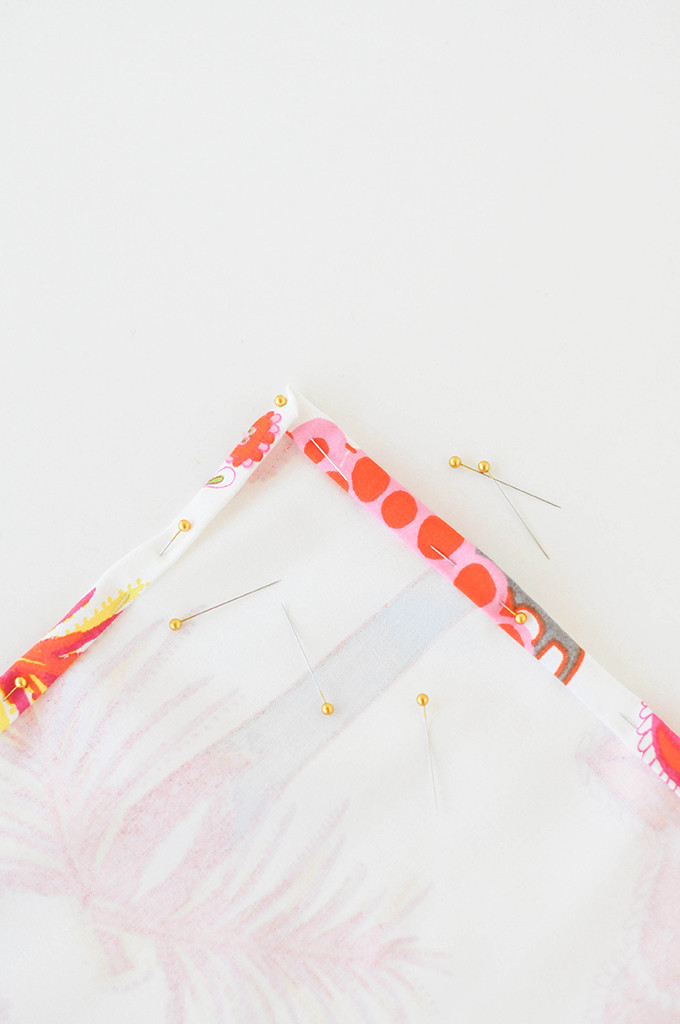 Now, I'm no whiz at sewing a dinner napkin from scratch, but this tutorial from Nicole's Classes was easy enough to follow along! Start by folding over your  edges to the desired measurements. Iron and pin in place so that your corners are mitered.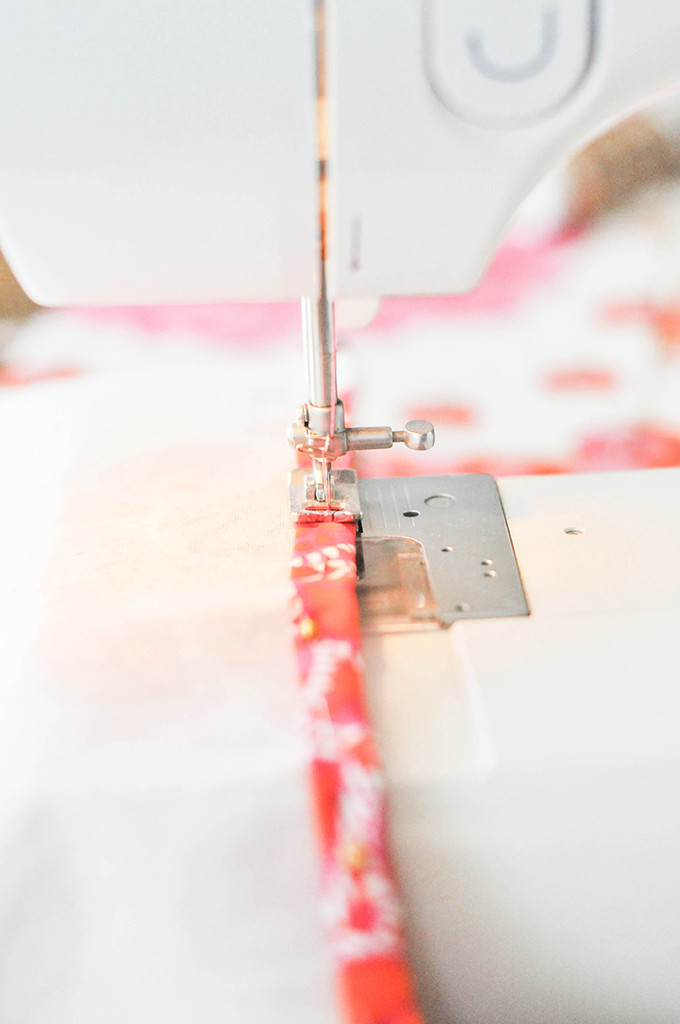 I did a simple stitch around the edge and folded and then ran a top stitch around the napkin. When doing the top stitch, be sure to flip your fabric so the right side is facing up when being fed into your machine. This will make sure the top part of the stitch will be nice and clean. Bottom stitches aren't always perfect, y'all.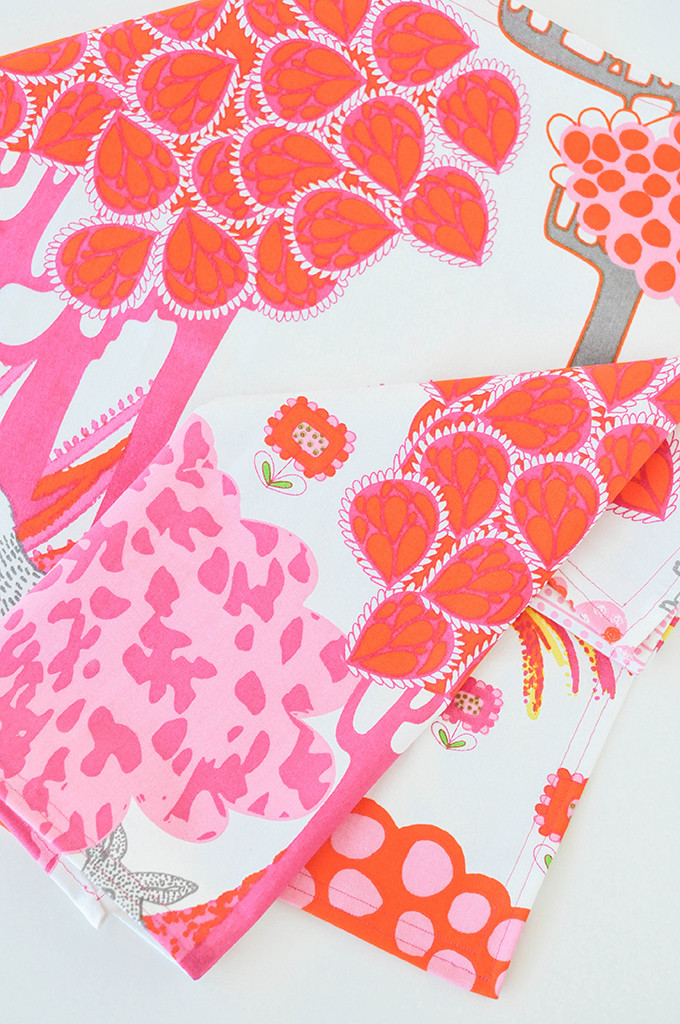 And boom! Your napkins are stitched and pert near complete. We just have to add the pom trim!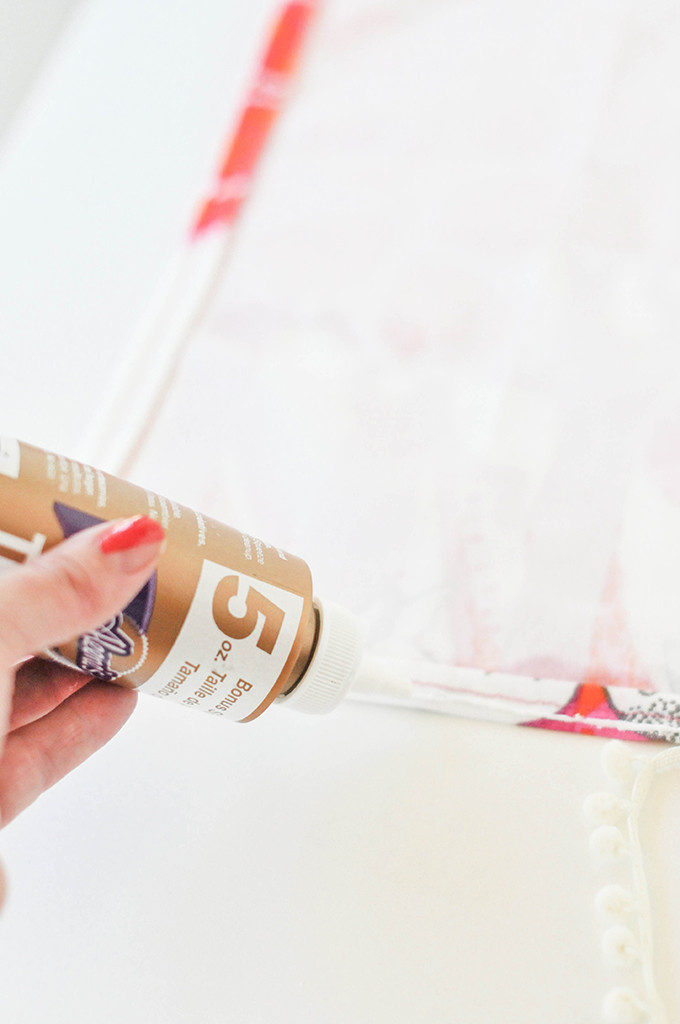 Flip the napkin right side down and place a small strip of glue at the bottom edge.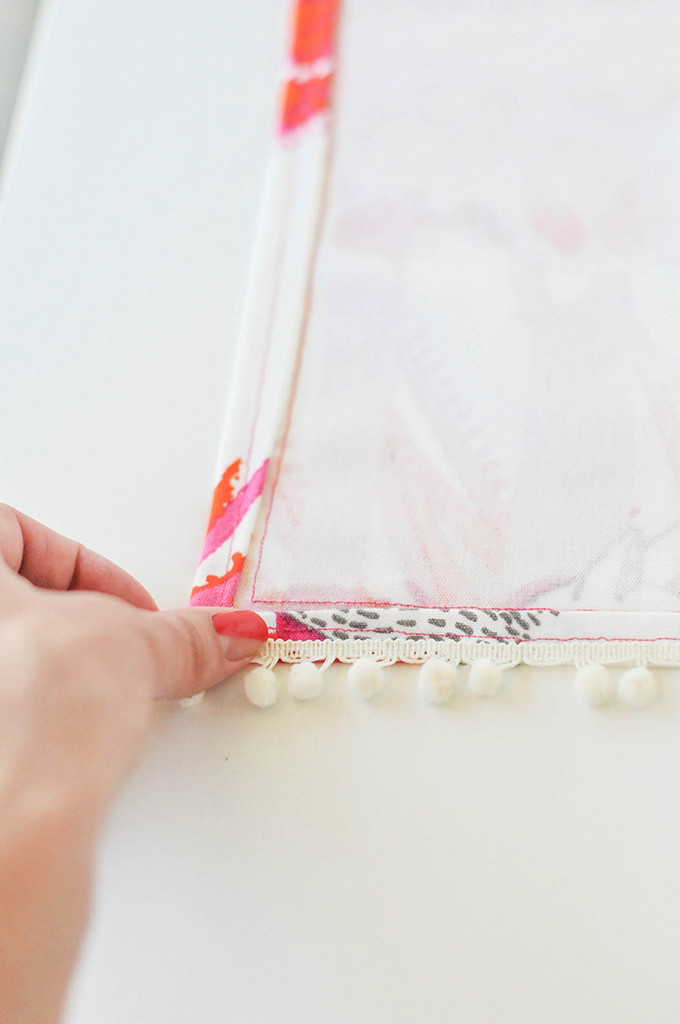 Press the pom pom trim into the glue and make sure it lays flat. Trim both ends just before they reach the end of the napkin. Let dry, and you're done!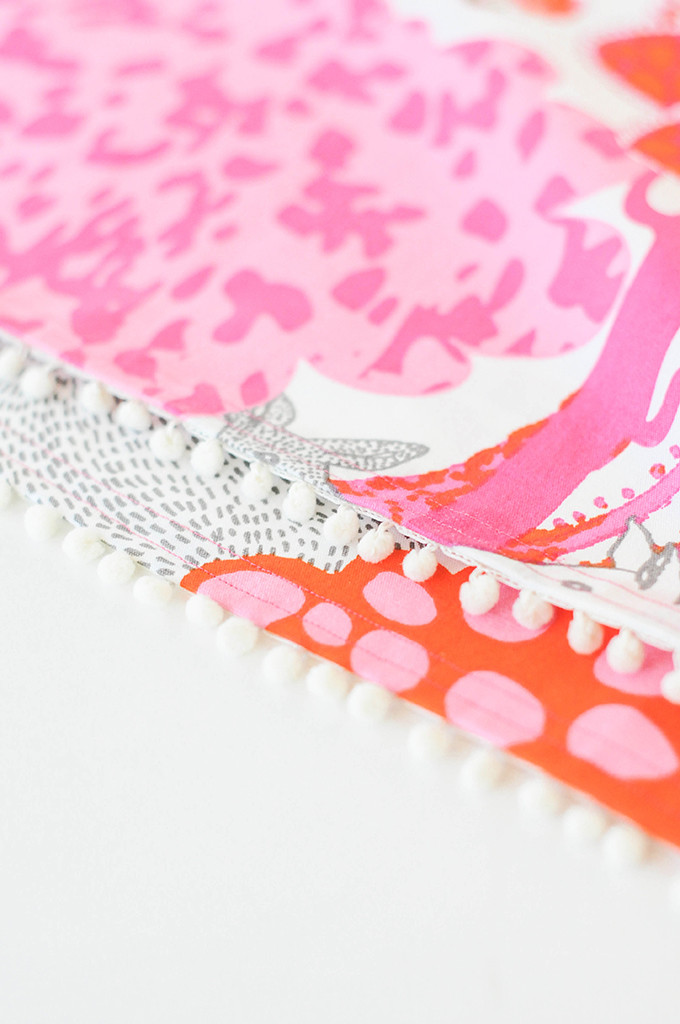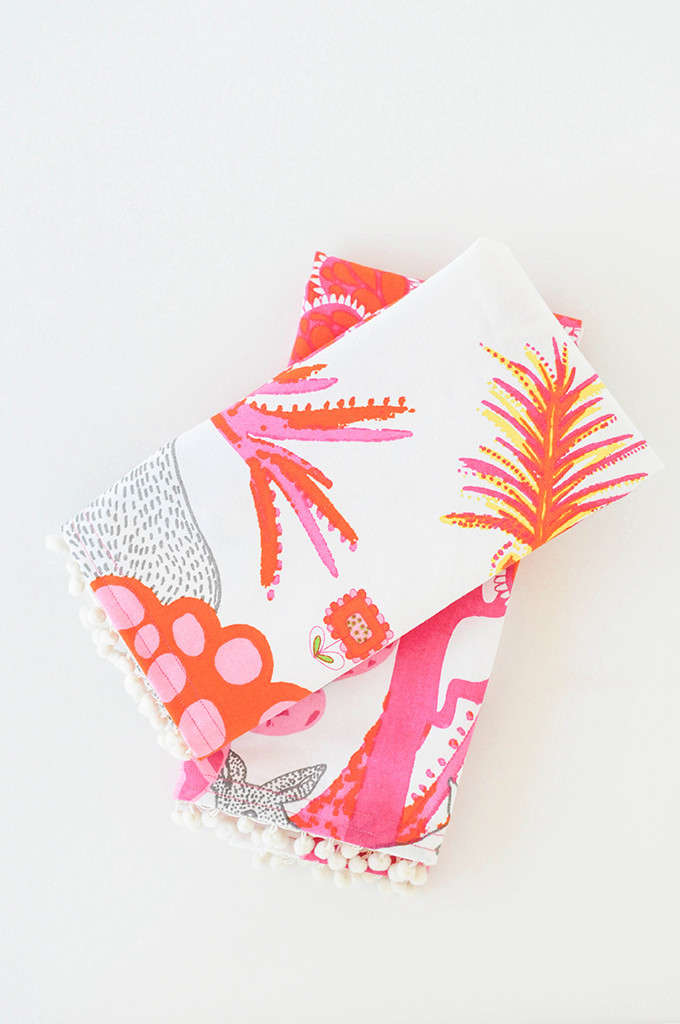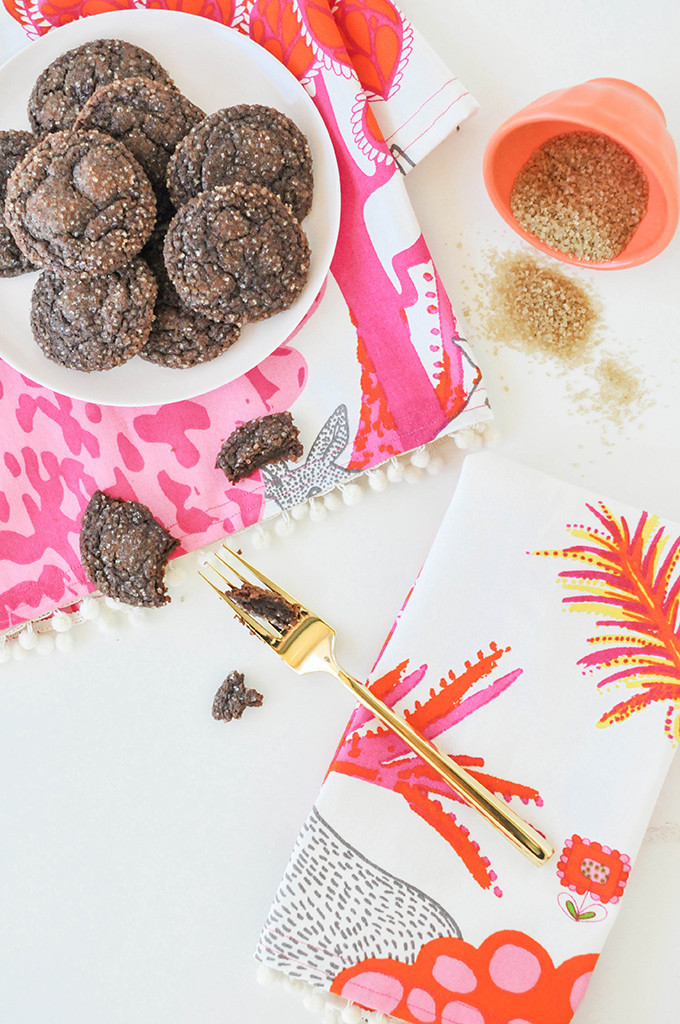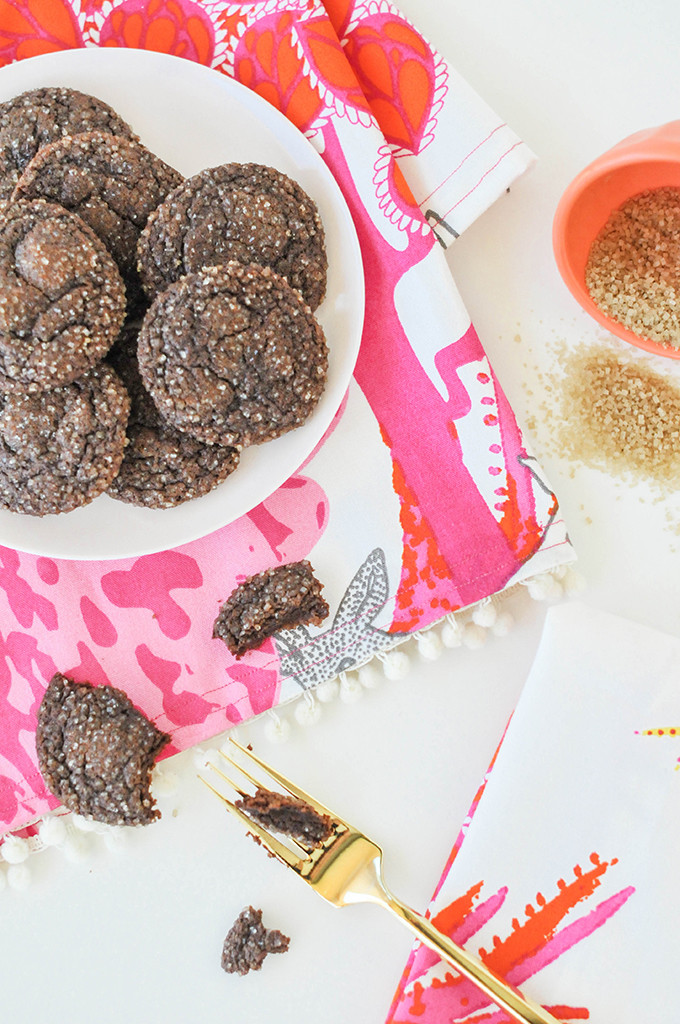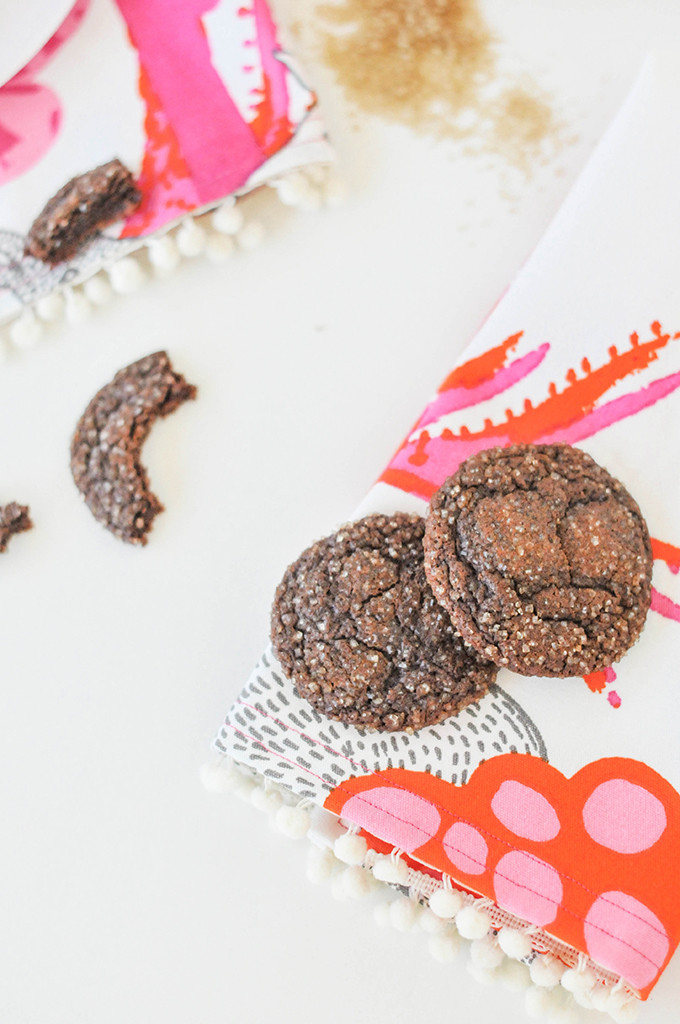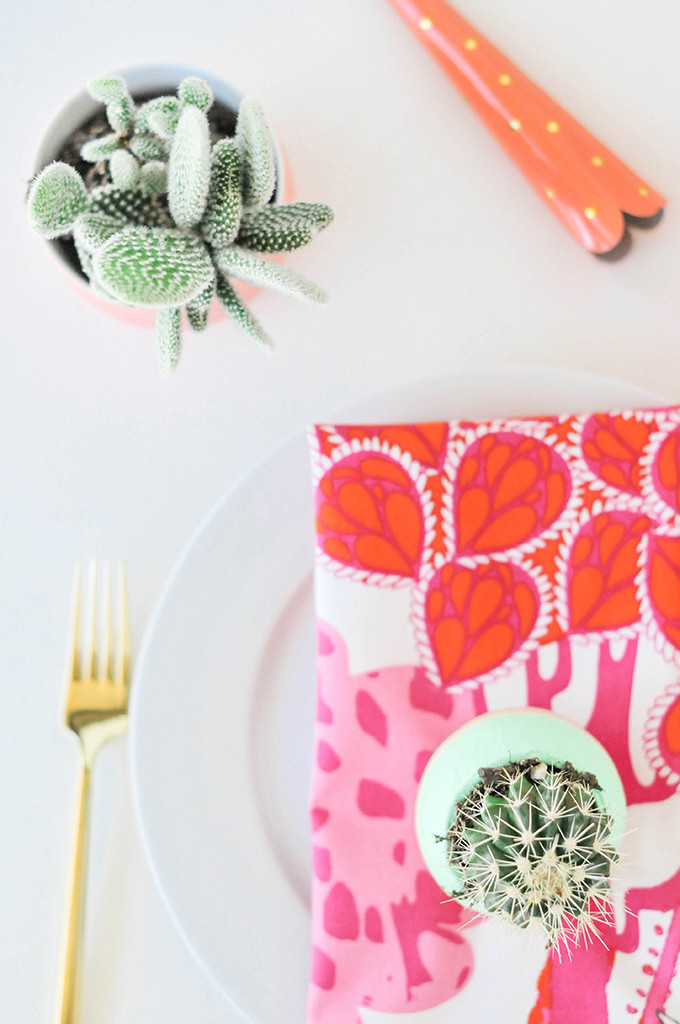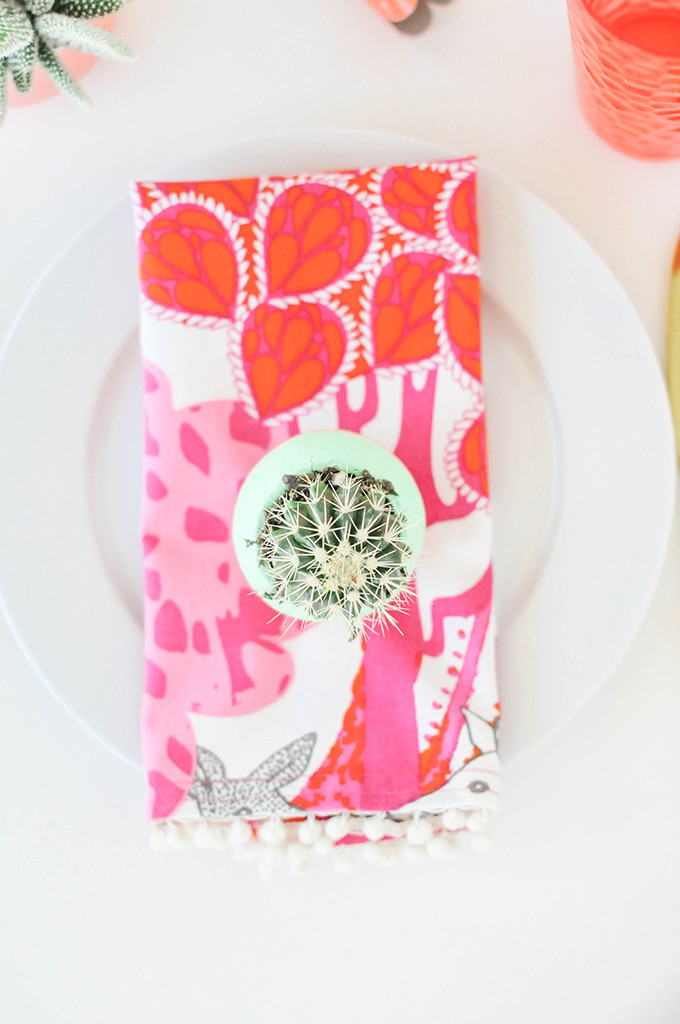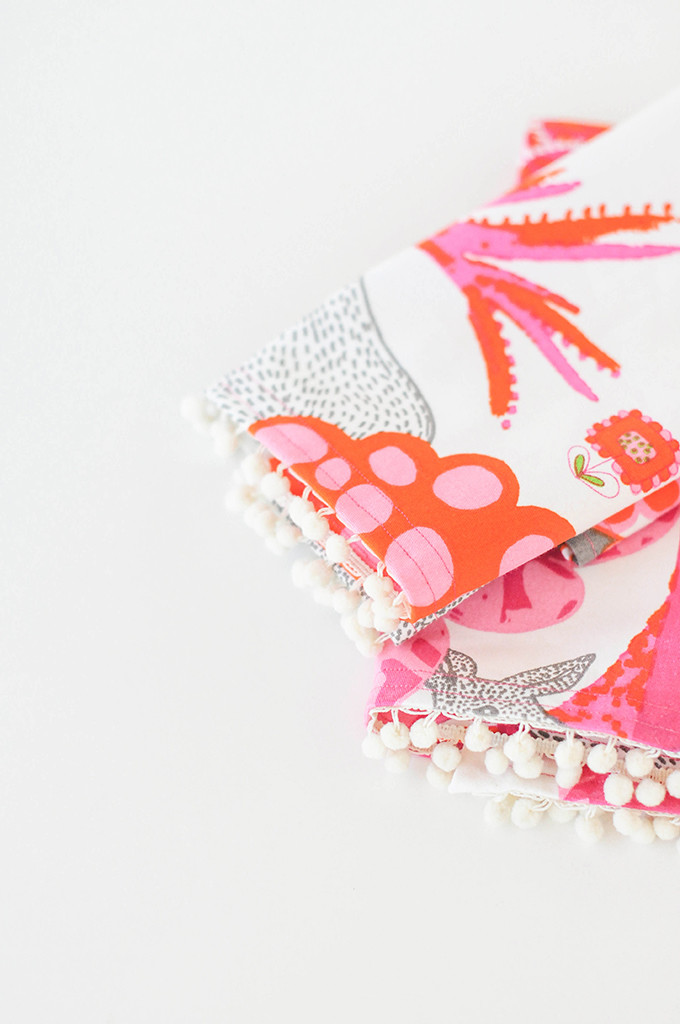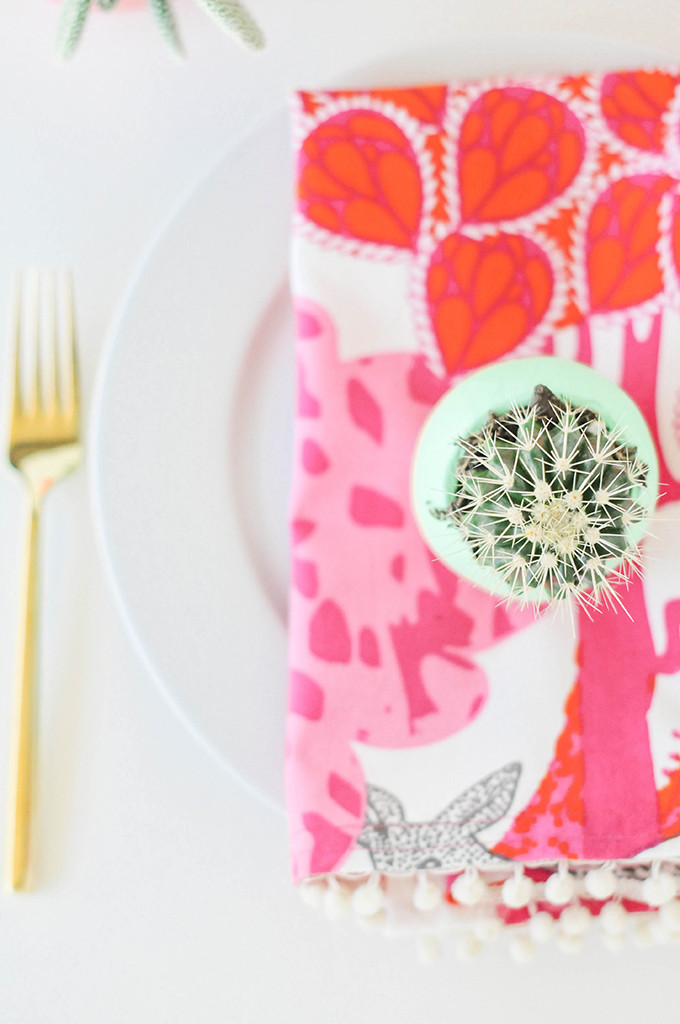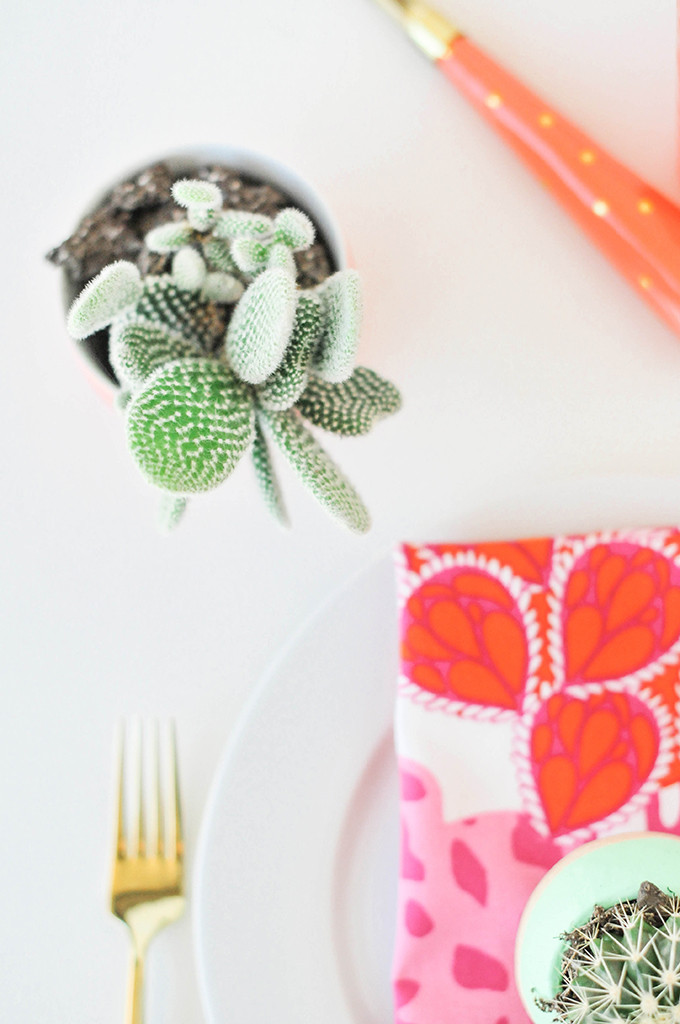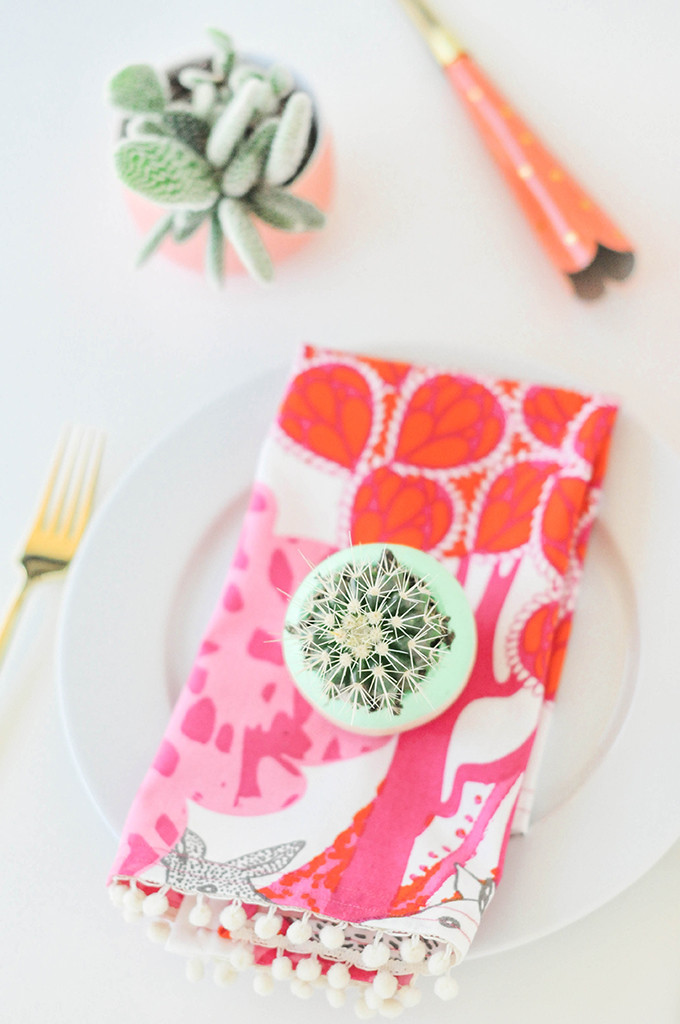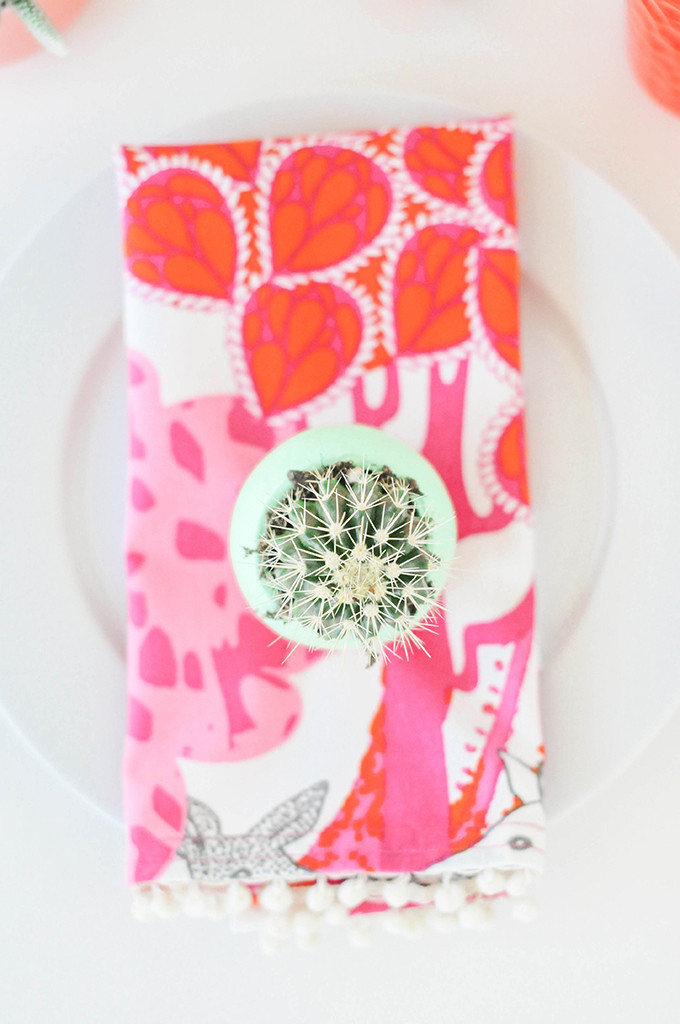 Lilly Pulitzer for Target, my eye! I think I might just start making my own dinner napkins from now on! What did you snag from that crazy campaign? If it was the pineapple juicer, I'd like to take it off your hands. 😉
styling & photography \\ Lexy Ward Buy Clomid 50mg