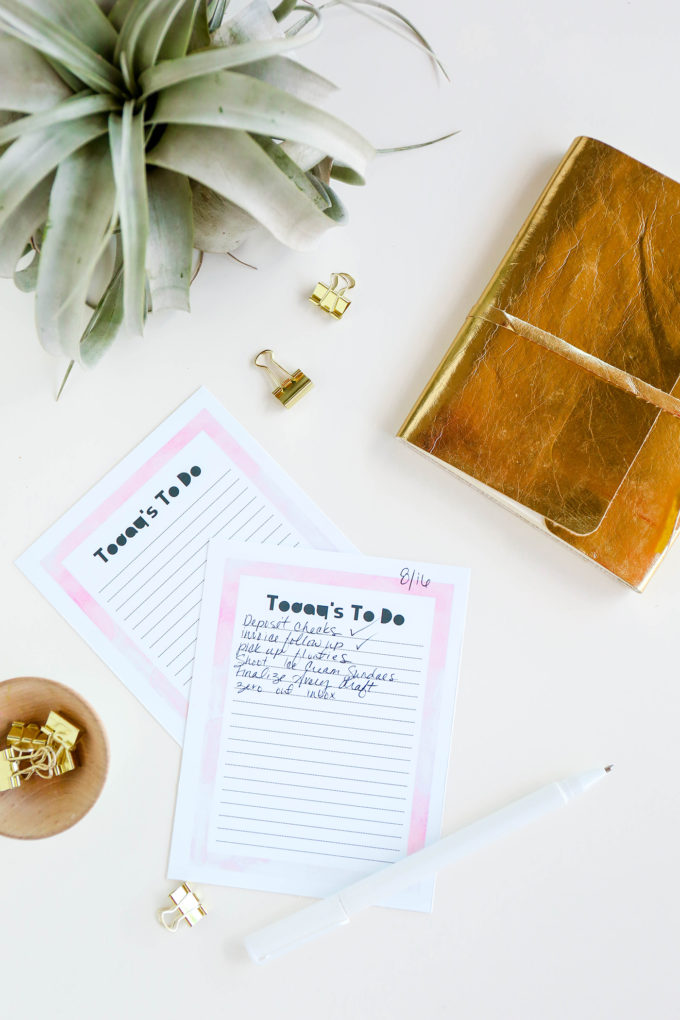 Summer is ending. School has started. Schedules are nuts. It's like the Three S's of Chaos! While I know that there are billions of apps out there to help us stay organized, if I'm being honest with myself, I prefer the old-school method of making lists and manually checking off those to-dos. (Can I get some amens from those of us that write tasks we've already completed JUST so we can check them off? I can't be alone, right?) If you're like me, and you love a good list, than this watercolor to do list is for you. We've got a daily and a weekly for you to choose from, or just print them all out together and stay organized for the rest of your life!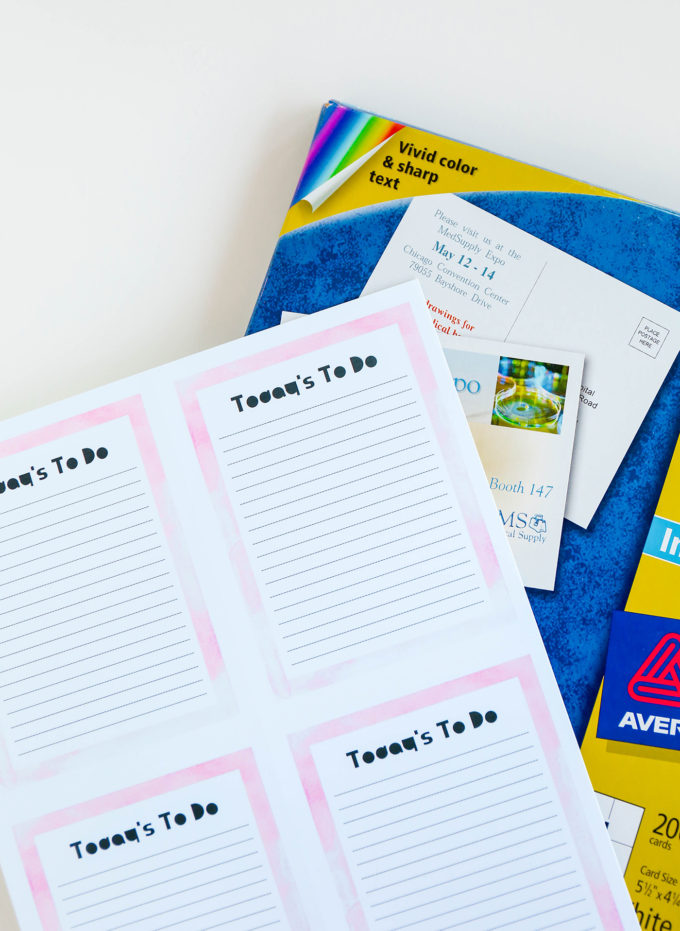 Watercolor To Do List
Printable To Do List Template (daily and weekly available at bottom of this post!)
Inkjet printer

The mini daily list template fits perfectly on these post cards. Print out, and then separate them on the perforated lines.

Choose from a purple or pink weekly list. Plan out your whole week or month or year. I mean, I like to plan. Maybe not always that far in advance. But I like having the possibility.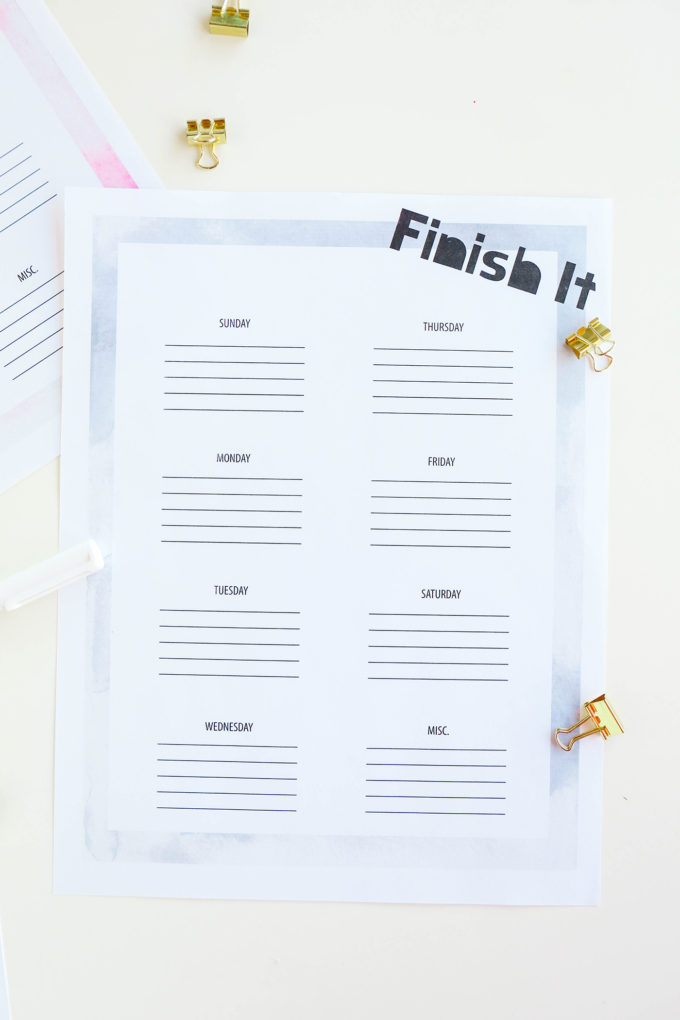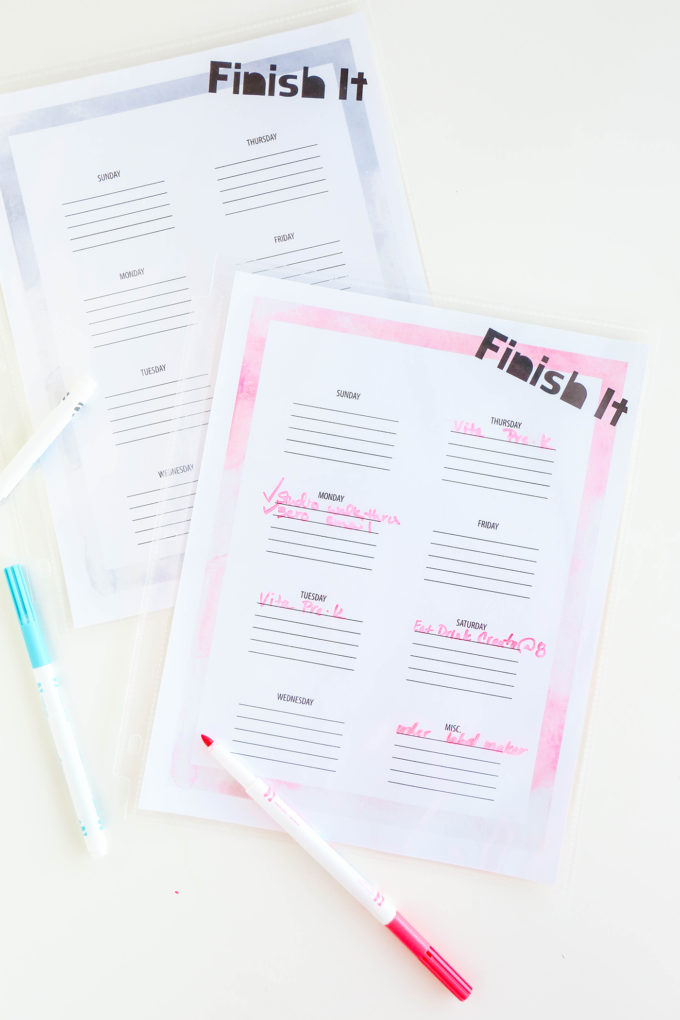 Wrap these lists in some sheet protectors and then you can write your to-dos and wipe them clean each new week! (This is also how I keep Vita entertained for hours…)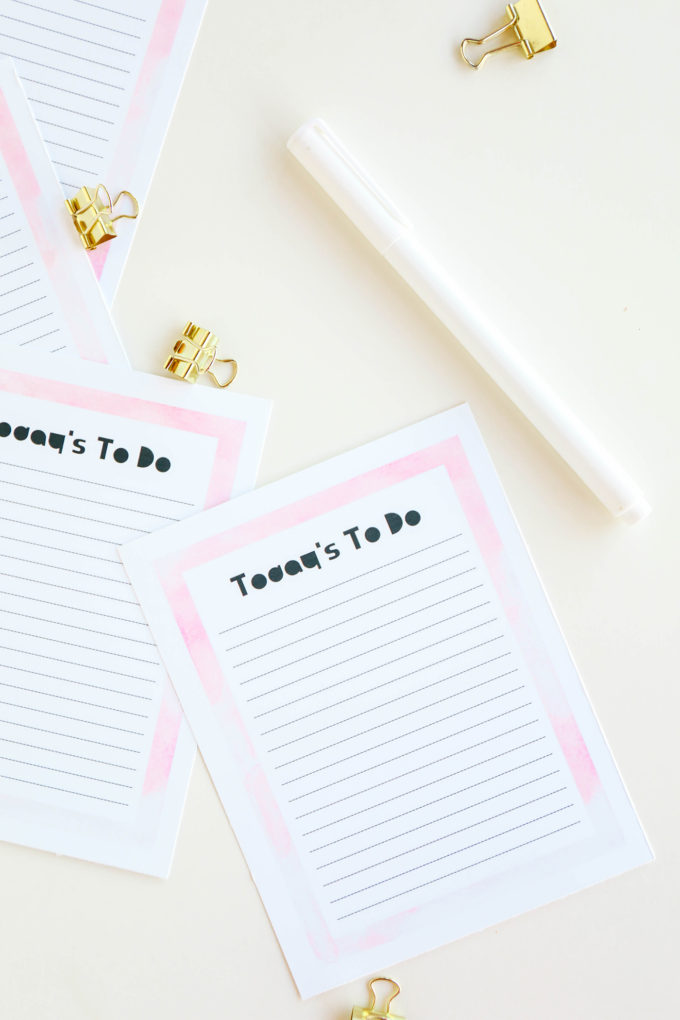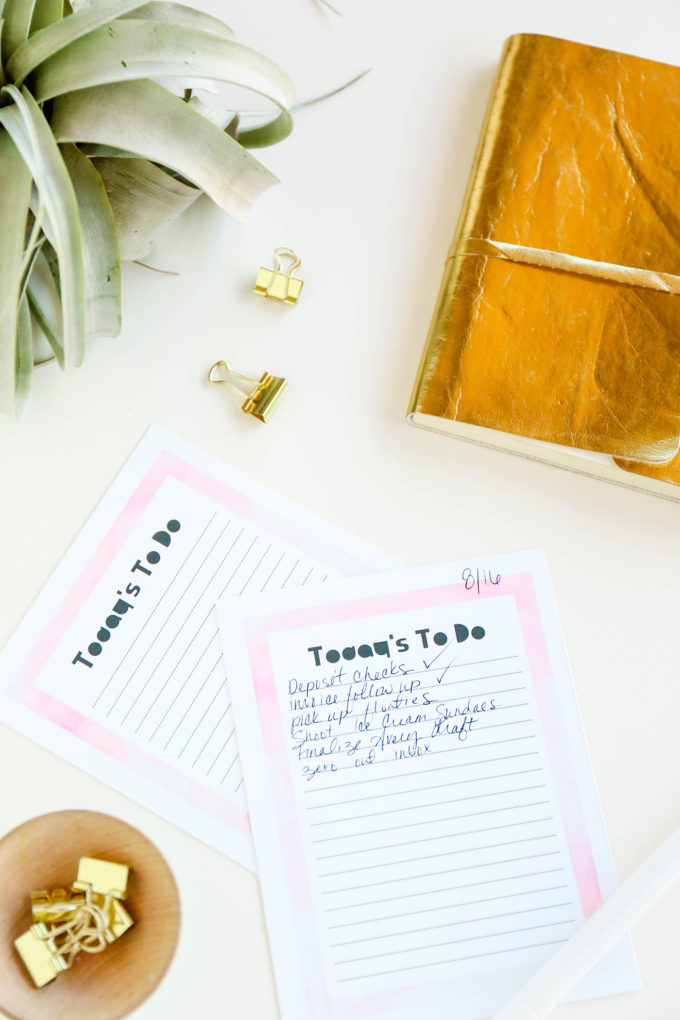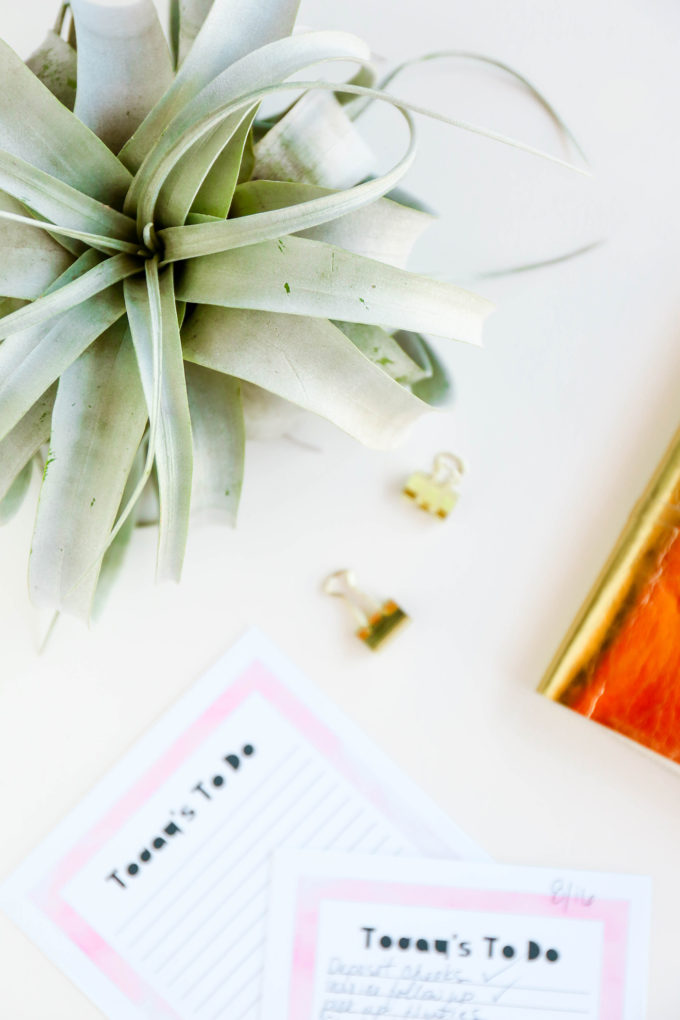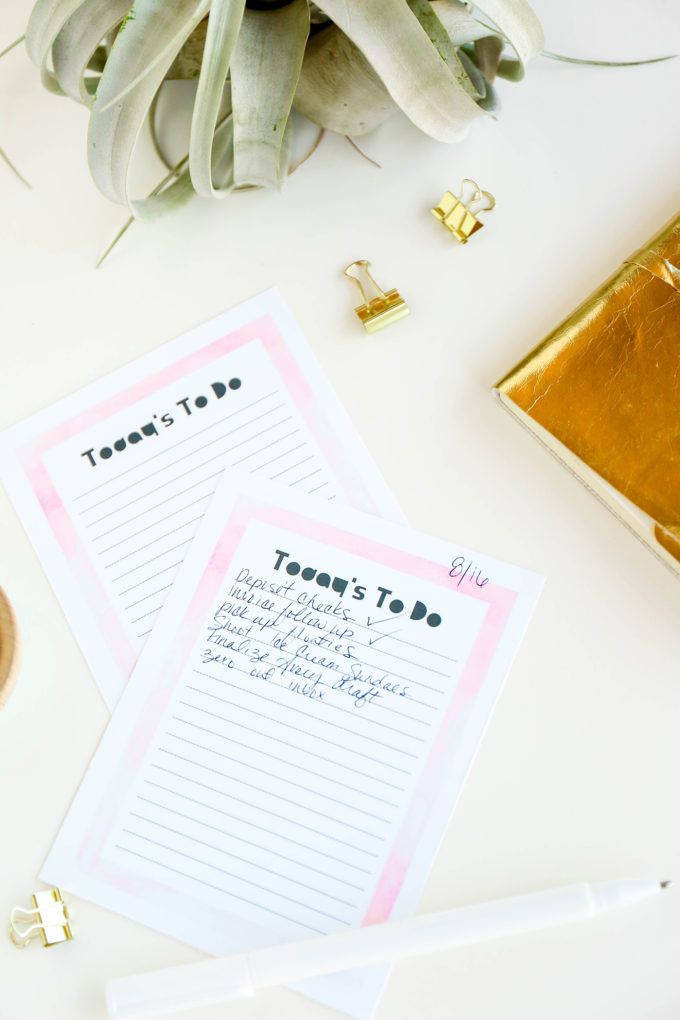 To print out, simply click the link below. You'll be taken to Dropbox and be prompted to download three different files. Two of those are PDFs that you can simply download and print! Download the designs and save them to your computer. The third file is an Avery file and will look blank. Download it, and then go to www.avery.com/open to open the file using Avery Design & Print Online. **Because this is an Avery file, it may seem like the file is broken or didn't work, but it will open up if you go to www.avery.com/open to open the file using Avery Design & Print Online. Open everything up (it's all sized and ready for ya PLUS you can customize the text to say whatever you like!), and then save and print on Avery White Matte Postcards (#8387)!
Check out some of our past printable collaborations with Avery right here! **Please remember that this download was designed for non-commercial use and may not be redistributed or sold in any way. So happy if you share it, but please link to the original post. Thanks mucho!**
**This post is in partnership with Avery, a company that believes in bringing beautiful labels to the masses. Thank you for supporting the brands that help Proper create fun and inspiring content!
design, styling, & photography \\ Lexy Ward