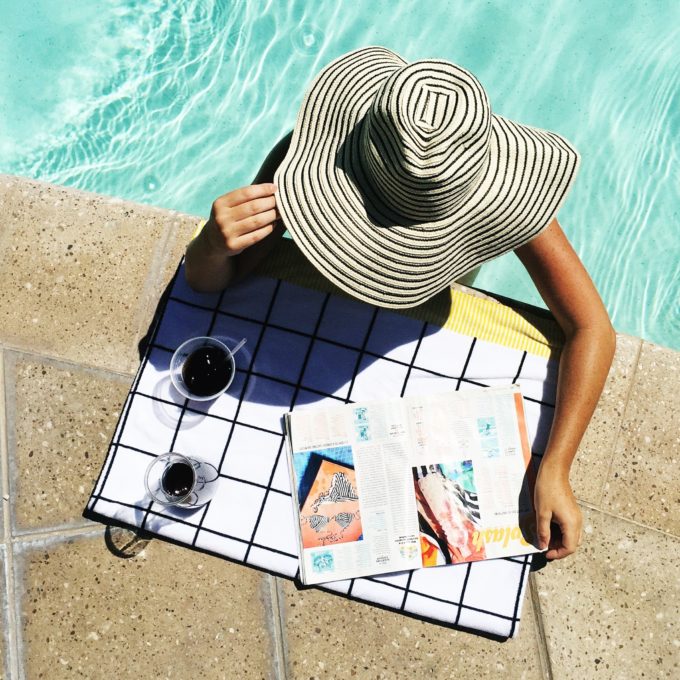 Oh me, oh my! Friday is here! I love Fridays (for obvious reasons), but I especially love today because I'm heading out to Atlanta for Create & Cultivate! After that, I'll be off to Miami with some of my fave bloggy buds for a few days. You know how you just have those pals that you can pick up right where you left off? Even if weeks, months, and years go by? I'm super stoked to be able to catch up with my favorite people and mix a little work in with the fun! And don't you worry – I've got some fun goods coming to the blog next week so be sure to check back here! (HINT: a tasty wallpaper download is headed your way!) Be sure to keep up with our travels on Instagram by following us over there – @theproperblog! And I'm sure there will be plenty of outtakes over on Snapchat so head over there if you want to see what we really do when we're not working! Read: stuff my face with all the sugar (@theproperblog everywhere!) **Happy weekend**
What are you up to this weekend? Before you step away from the computer, a few of my fave finds to keep you cheery this Friday morn'!
How I plan to show our dog some major love.
Y'all loved last year's pastel marbled pumpkins, but I'm currently crushing on this Indigo version!!!
Digging these leather shower curtain rings!
Everything she touches turns to gold.
If you don't like pumpkin donuts, get the heck off my block.
Have you seen Hocus Pocus?! Of course you have. Have you seen these cake pops that look like the spell book?!?!! I'm dead. And can we talk about these zucchini brownies? Help. I need help.
*photography \\ Lexy Ward
Liked this? Check these out!