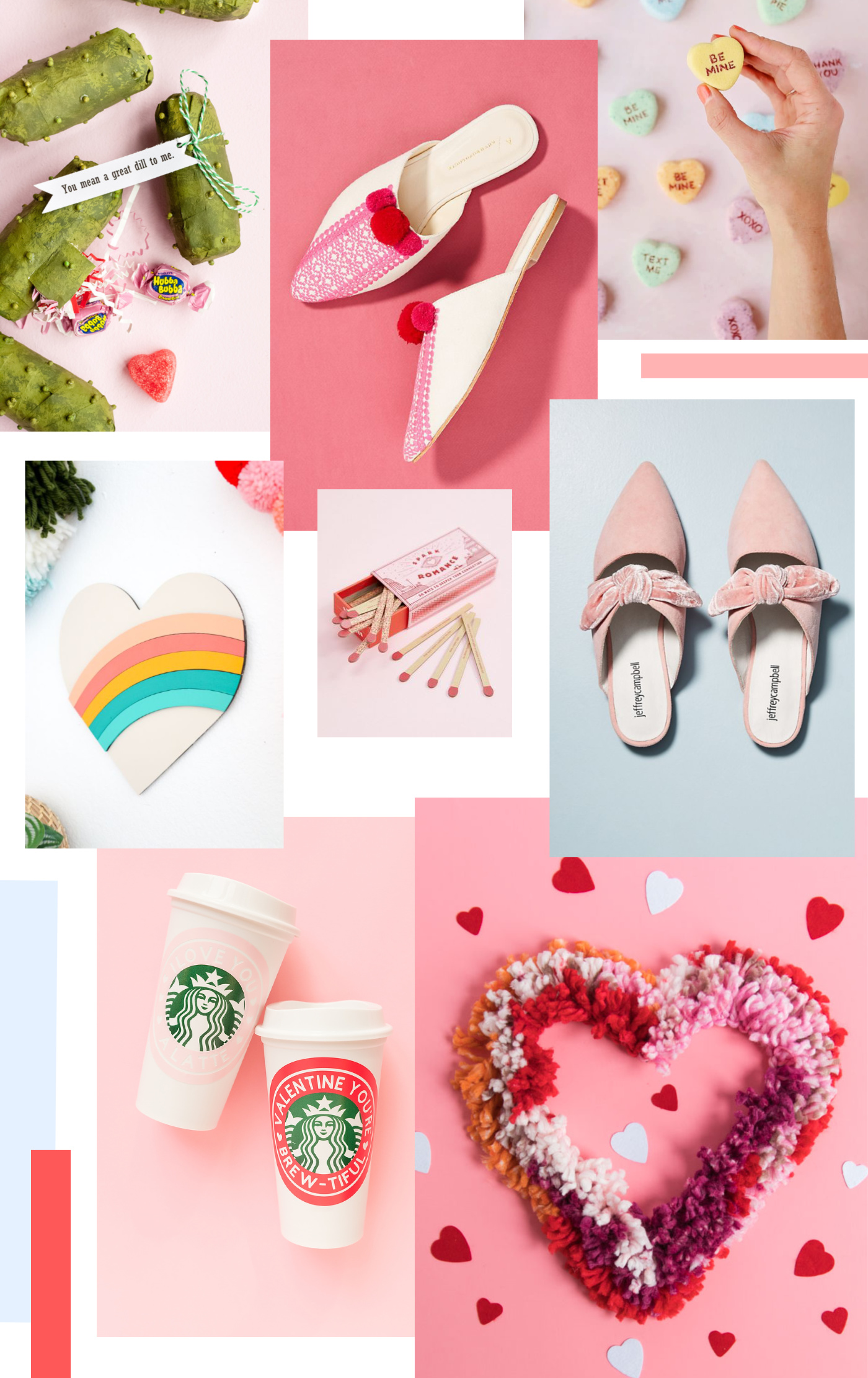 The weeks in 2019 are just flying by! There was a lot going on these last few days in preparation for our furniture delivery!!! A few more days, folks! So naturally, I had to make sure the house is spotless and old furnishings are being moved out as we type. We're taking a break from all that to take the girls to the circus this morning and I don't know who is more excited! I haven't been to the circus in decades and how often does something like that come to Tucson?!?! Almost never. So we're off to go kick it in a tent, but I'll leave you with a few of my fave links to projects and products to try! Peace.
The Weekenders \\ 17
Who's a sucker for dill pickles?!? These valentines are you for then. via Handmade Charlotte
Add text to bath bombs?!? These guys look like the real deal conversation hearts! via Shrimp Salad Circus
These coffee valentines! via Coastal Bride
Continuing my yarn-love with this heart wreath! via Design Improvised
Date night sticks that double as v-day decor. Cool.
I can think of a million uses for this glitter photo frame technique! via A Beautiful Mess
And now I want a Glowforge machine thanks to this cool rainbow heart decoration! via Kailo Chic
Plus!
DIY natural cleaning wipes. They're legit. via The Merrythought
A few of my fave moms get real about screen time and play for their kids.
The coolest kids books with the coolest illustrations. (This is more for me than for my children!)
Give me these TH pink sweats immediately. Definitely casual chic.
I'd buy this friendship book purely for the illustrations.
Also, I'm dying over this card. You're so quiche.
The rainbow dress I bought and am obsessed with.
I live in the desert, so can someone else buy this corduroy puffer and let me live through you?
A few faves from the Anthro sale:
Happy weekend!