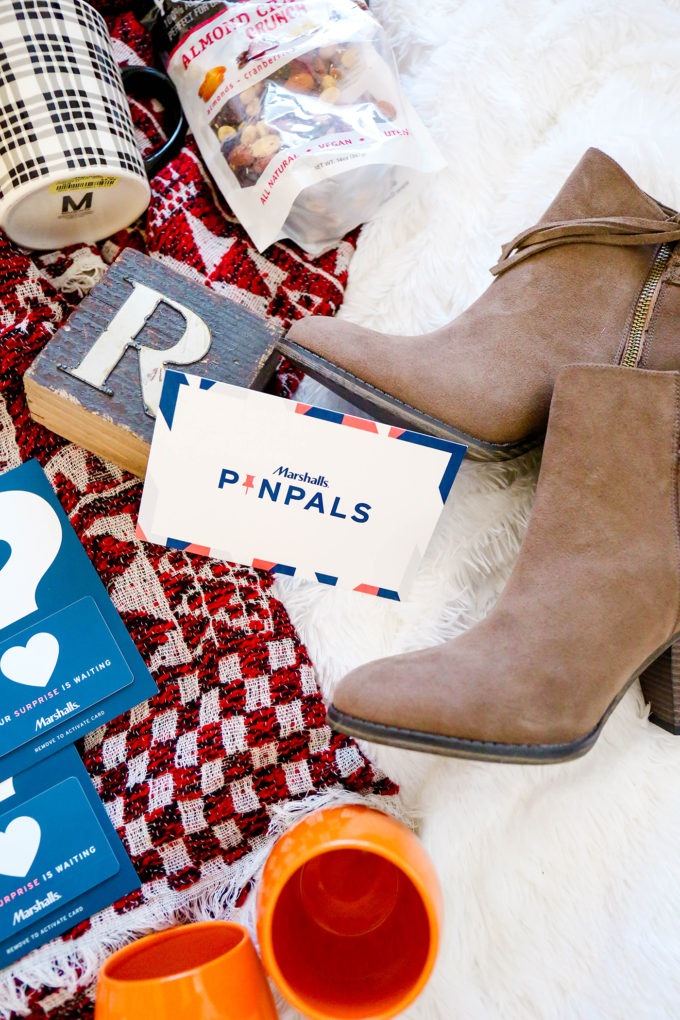 We're entering the holiday season (THE SEASON OF GIFTING, Y'ALL!) and I couldn't be more excited. I love to receive gifts, but I REALLY love picking out gifts for others. Which seems like an odd characteristic to have because I tend to hoard presents. We're actually getting a head start on some of the gift giving with our friends at Marshalls! (Remember when I went to Boston earlier this summer to visit Marshalls and check out all the behind-the-scenes at the TJX companies?!) Well, we decided to scour Pinterest and surprise a few of our top Pinterest followers with some fun gifts based on their very OWN Pinterest boards! Check it all out below and find out how to get in on your own surprise!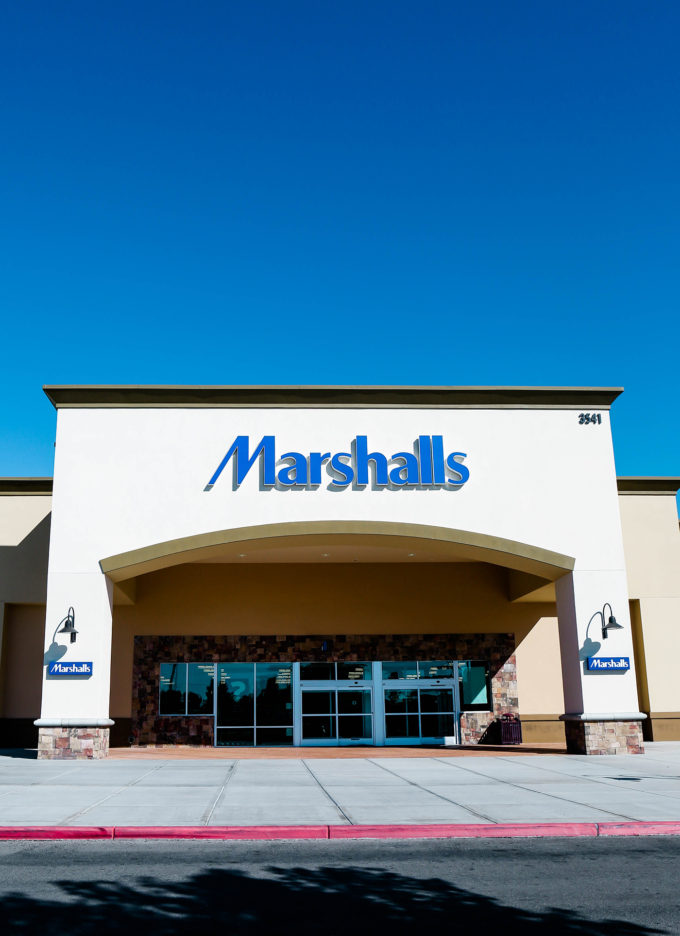 I wanted to show some love to a few of our most engaged followers as part of Marshalls' new Pin Pals program. Much like Pinterest, Marshalls is where people go to look for inspiration and surprising finds that open them up to new possibilities. They can discover items, styles, all kinds of amazing goods they never knew they loved. Through Pin Pals, Marshalls has taken this a step further, with a surprising new way to bring their Pinspiration to life.
How it works: You choose the folks, study their boards, and then go on a shopping spree just for them and pick out beautiful things from Marshalls that you think they'll love based on their Pinterest boards! Super easy! And we had a blast strolling through the store with two shopping carts. We didn't look like crazy shopaholics at all!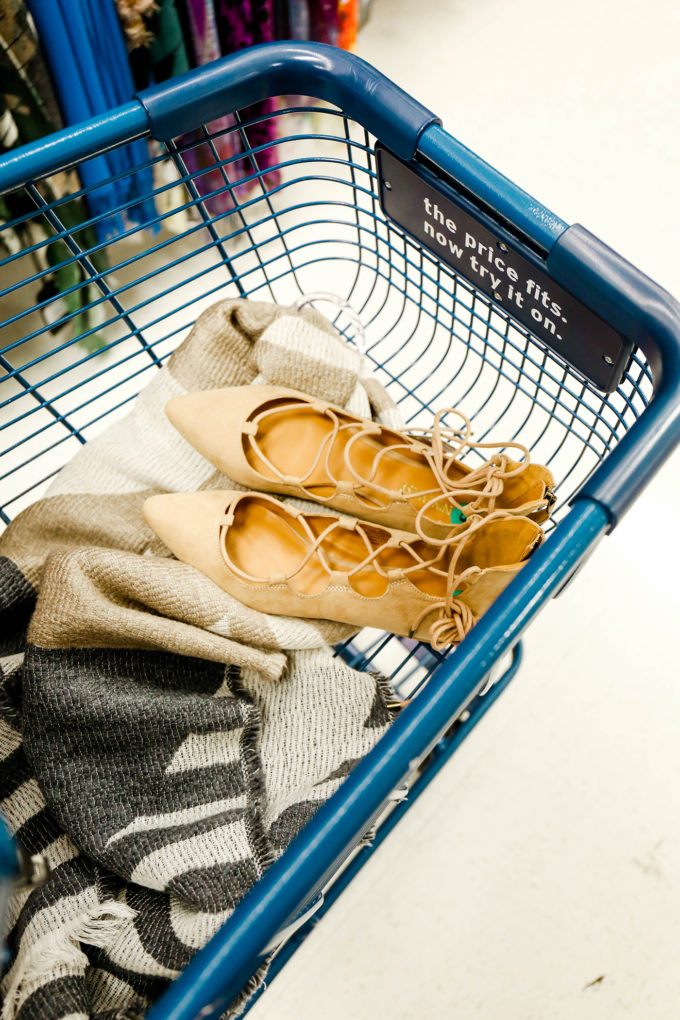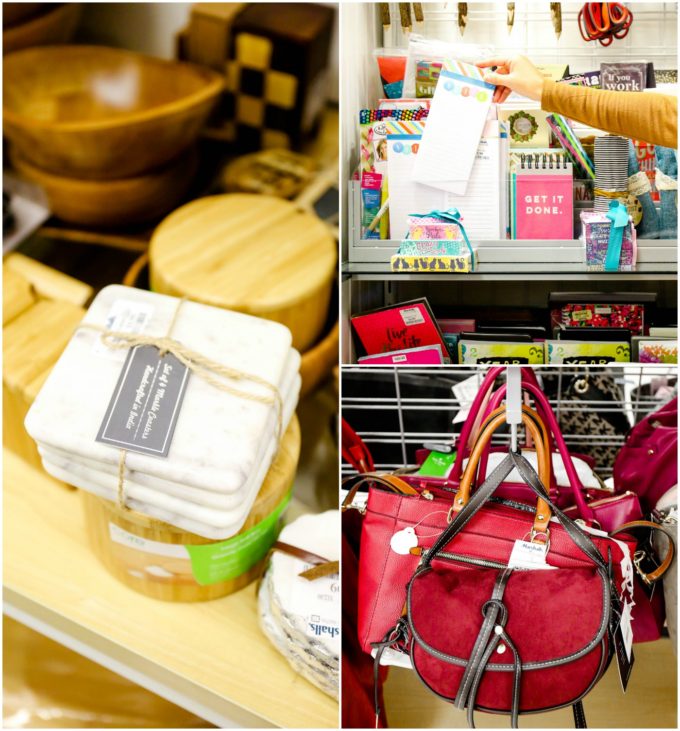 The only tricky part about this whole shopping spree for others was that I really wanted to pocket all the goods for myself. Those lace-ups were just calling out to my feet!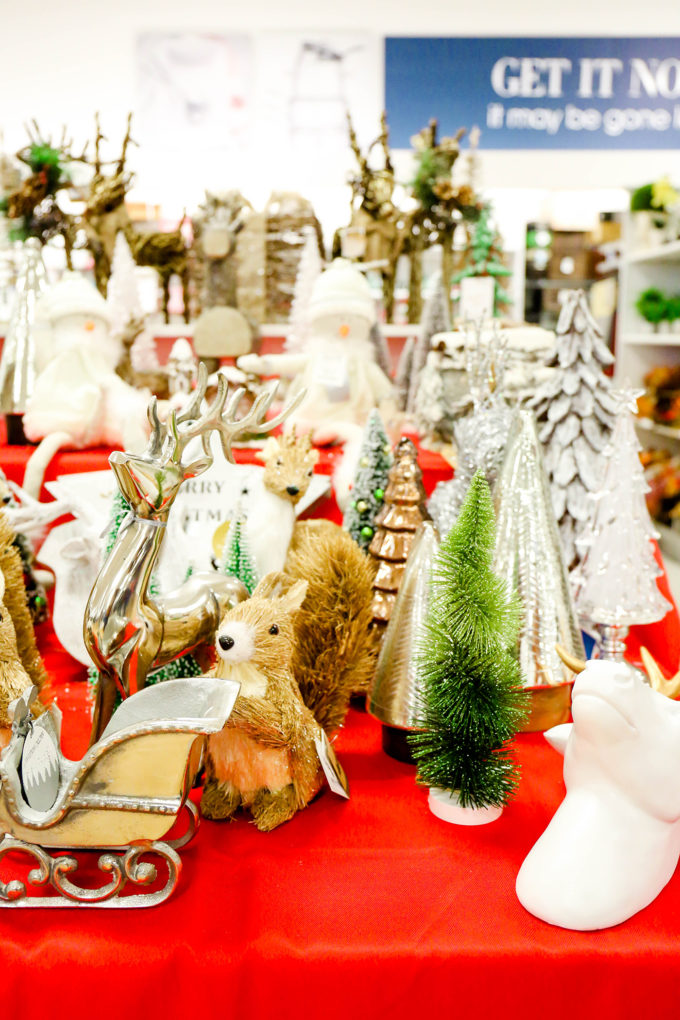 One major theme in ALL THREE of our Pin Pals' boards was a XMAS board. Everyone just loves the holidays and it was so fun to pick out trees, mugs, and other little decor for the season.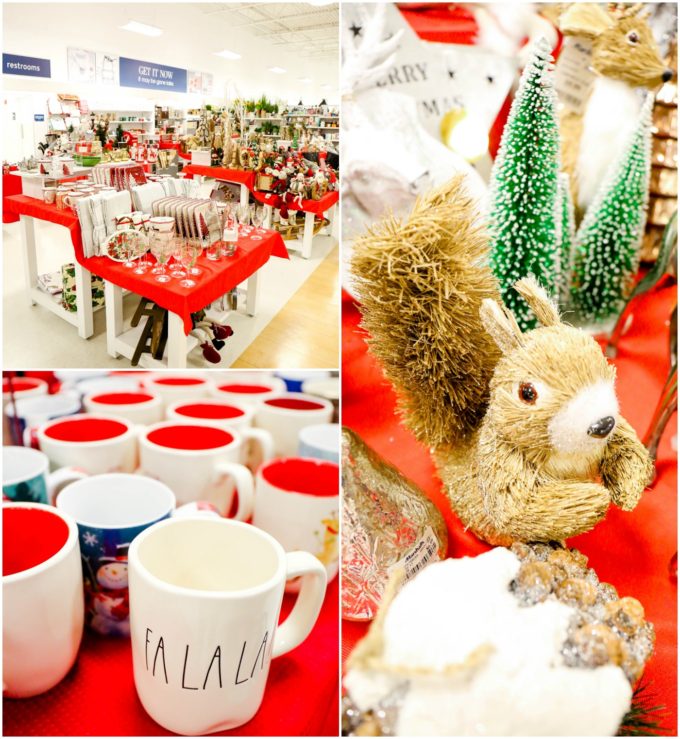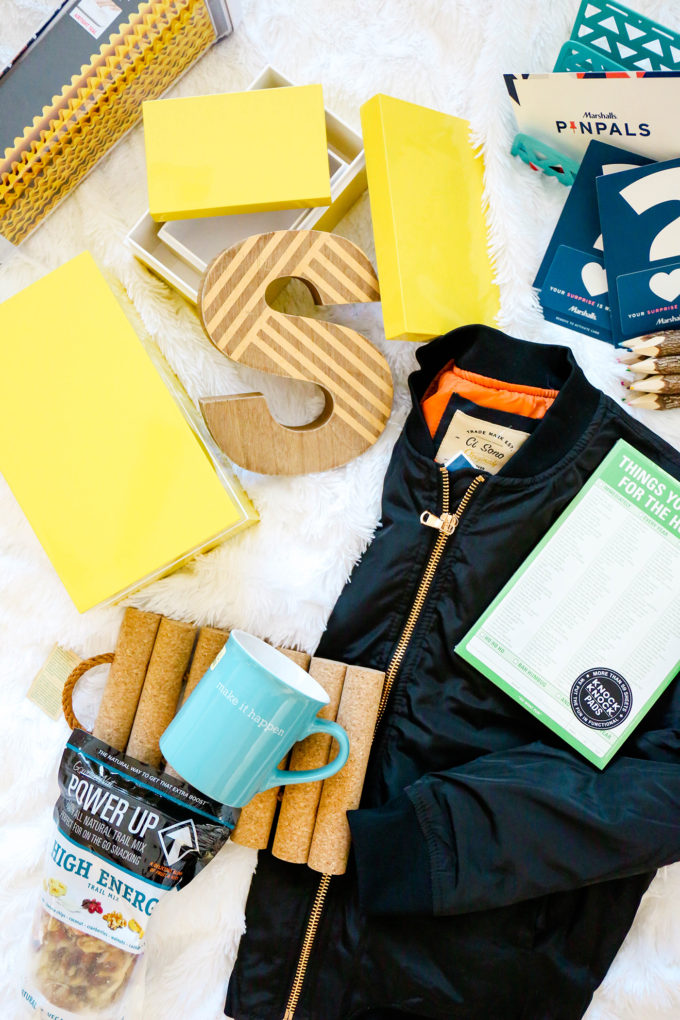 Our first pal focused heavily on organization throughout her boards. She's a mom and was cataloguing inspiration for storage of toys, food, and other odds and ends around the house.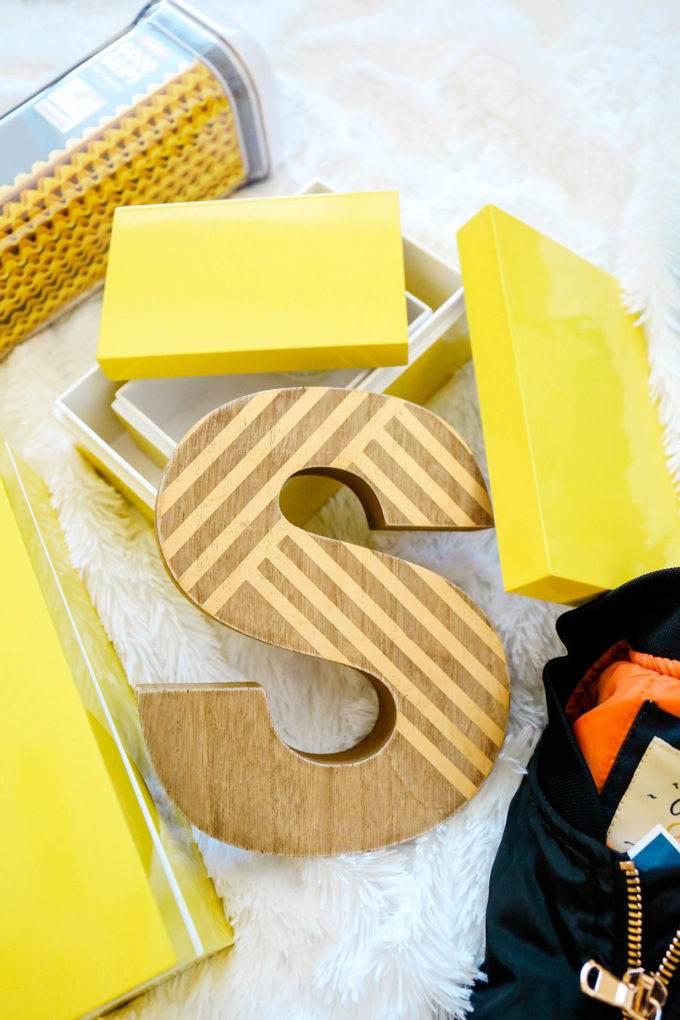 I picked up a set of yellow acrylic nesting boxes that were just way too cute to pass up. The set cost less than $35 for all three! And they're big boxes, you guys. Score! Her last name also starts with the letter S and it's necessary to have initial art in your home. Wouldn't you agree?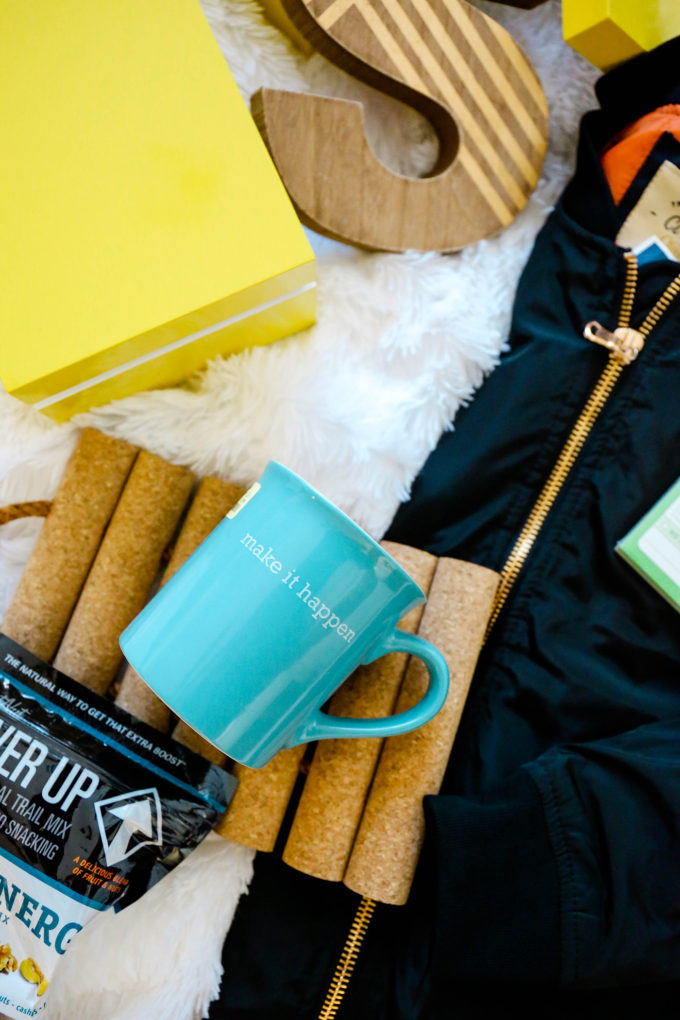 She also had tons of pins of cute mugs with fun and inspirational sayings on them, so we had to pick up this "make it happen" mug for her, as well as a baller bomber jacket that she can layer up with during the colder months!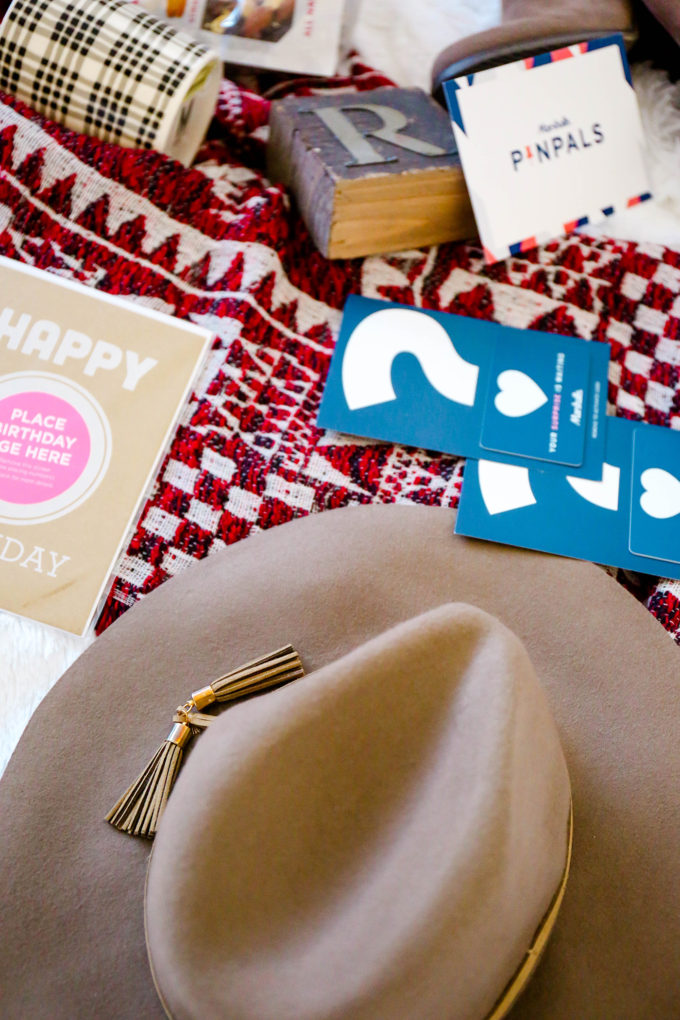 Our second Pin Pal hails from Idaho where it's super cold right now! Her boards were filled to the brim with clothing inspiration fit for a stylish fall and winter, so we picked out some gorgeous suede boots and a pretty brown hat to match! We also snagged a beautiful scarf (again, I want to steal!) in a red and black motif that just looks baller on anyone.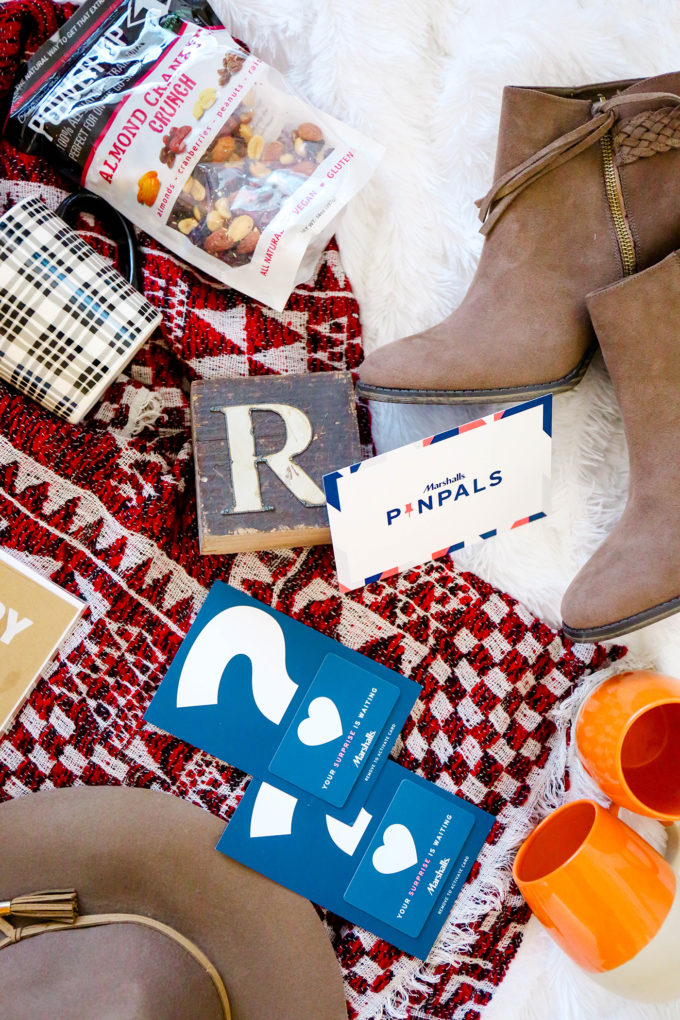 Each Pin Pal was given $100 worth of goods from Marshalls as well as $20 in gift cards (1 for $10 for them, and 1 for $10 for a friend!).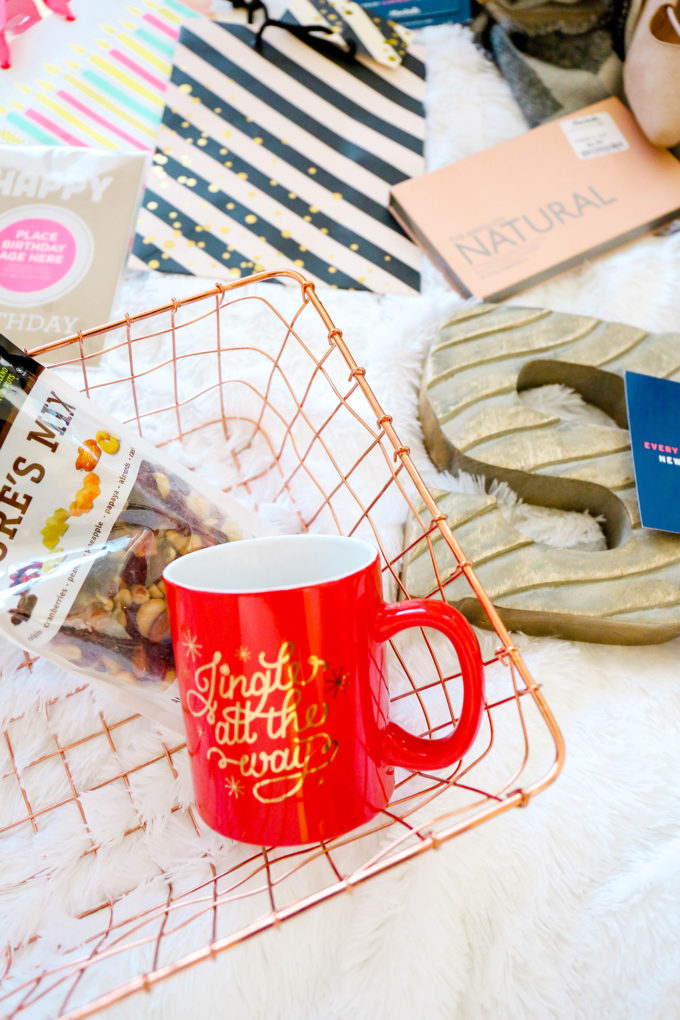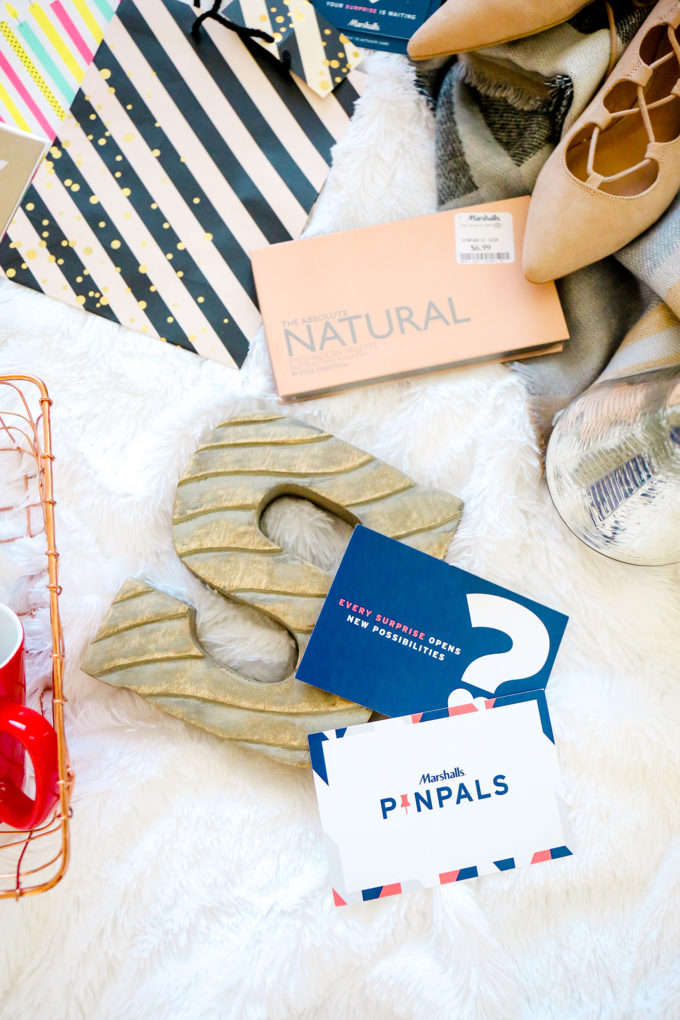 The third Pin Pal actually lives here in Arizona! Represent!!!! She had great taste and I could tell that she loved makeup, so we picked out a palette of gorgeous eye shadows that would compliment any eye color. I also paired those pretty flats with a scarf filled with pastels to match. She also had a few party boards so we stocked her box with gift bags in different patterns so she could wrap presents on the fly!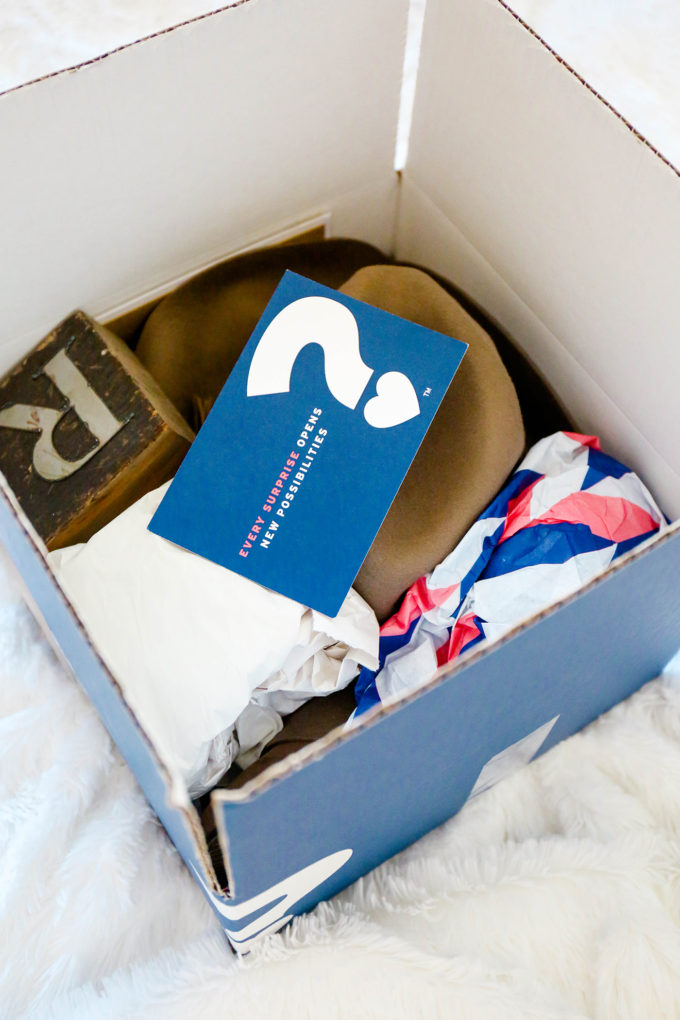 We packed everything and shipped it off to our Pin Pals and can't wait to hear once they receive everything! The Marshalls Pin Pal program is all about the event of surprise and who wouldn't love for a box catered to their specific tastes to just show up on their doorstep?!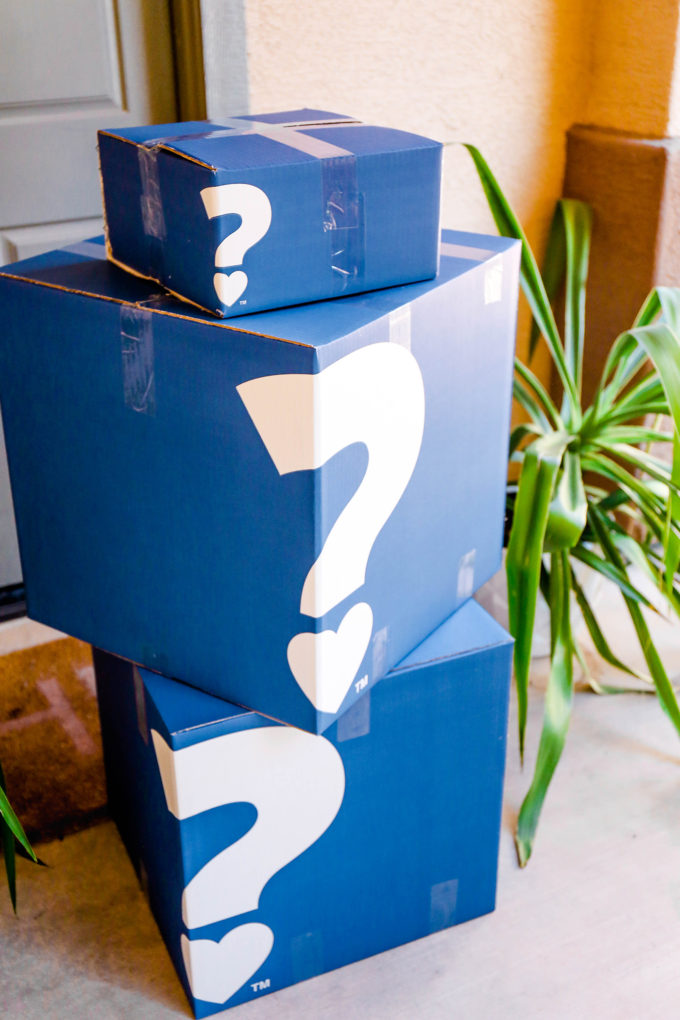 This has really got me itching for some holiday shopping! Who's ready for Black Friday?! Follow along with Marshalls Pin Pals board on Pinterest and you could be surprised with your OWN pin box filled with goodies!
Happy pinning!
photography \\ Lexy Ward