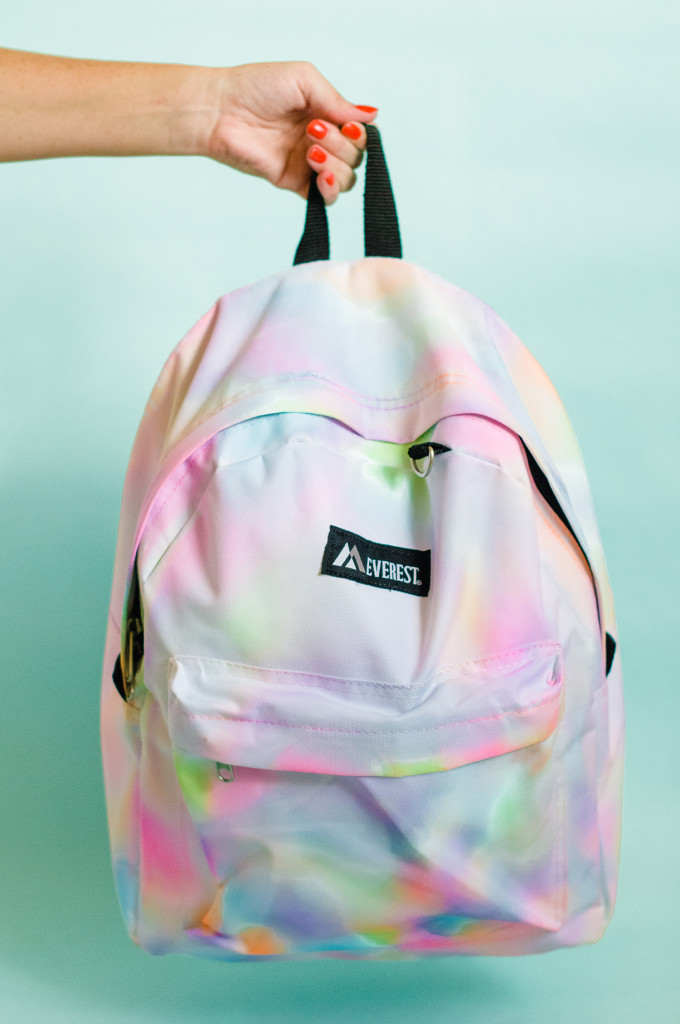 Did the week fly by or what? Fridays are comin'. Even when I'm not ready for them. Don't get me wrong, I'm usually ready for a Friday, but this one caught me off guard! And do you know what I'm gifted at? Rambling on about Fridays even though nobody really wants to hear it. How many times can I say Friday in this one paragraph? These next two weeks are gonna be cuh-razy. So many fantastic partnerships that we've been working on over the last few weeks and months will finally be shared and I'm super stoked about it. Maybe I'm doing an Instagram takeover with Dunkin' Donuts next week. Dunkin'! It's like the mecca for a diabetic! So make sure you watch out on Insta for that thing that is the most exciting thing in my life. And while I'm out prepping for that and a few other things, some links for you weekenders!
A DIY watercolor backpack. It's school time, folks.
Gold leaf. And clipboards. Heck yes.
I'm absolutely making this herb planter cutting board. I mean, they're right there!
Somebody! Quick! Buy me this scalloped romper! Or just donate to my kickstarter campaign. 😉
Ash put my social media concerns so eloquently into words.
Dead, gilded leaves. A must-try.
Get on it with these pastel popsicles. And the popsicle balloons?! Like whoa.
Couldn't love this leathery upgrade more!
The cutest and most colorful office chairs!
Finish out the summer with this DIY floating pool tray!
I just really want this shirt. More than I want a coke. Wait, what?
I feel like this could be my weekend uniform. I love a good fray.
photography \\ Lexy Ward for Momtastic
Liked this? Check these out!