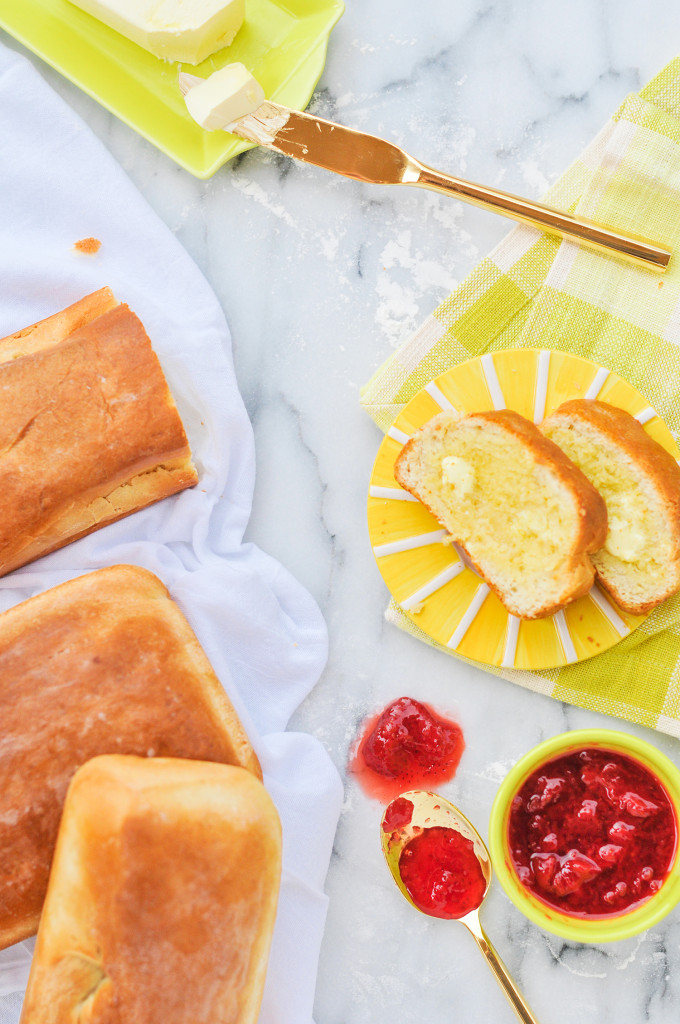 So, I'm pretty sure we've established the fact that I love carbs. If you don't know that about me, then we need to start over. I live and breath by the carbohydrate. Kind of sad? Kind of awesome? One of my most favorite snacks is bread. But I'm specific about my breads. I prefer homemade bread. If it ain't homemade, then it needs to be a specific brand – Grandma Sycamore's. This is kind of Utah, Idaho, part-or Wyoming thing. So if you're ever in one of those states, do it. Get the bread. And if you don't have any plans to travel that way, then make this homemade bread. You won't be disappointed! I shared the recipe over on Style Me Pretty Living last week and felt that I should share it here as well. To really drive home the point that we all need homemade carbohydrates.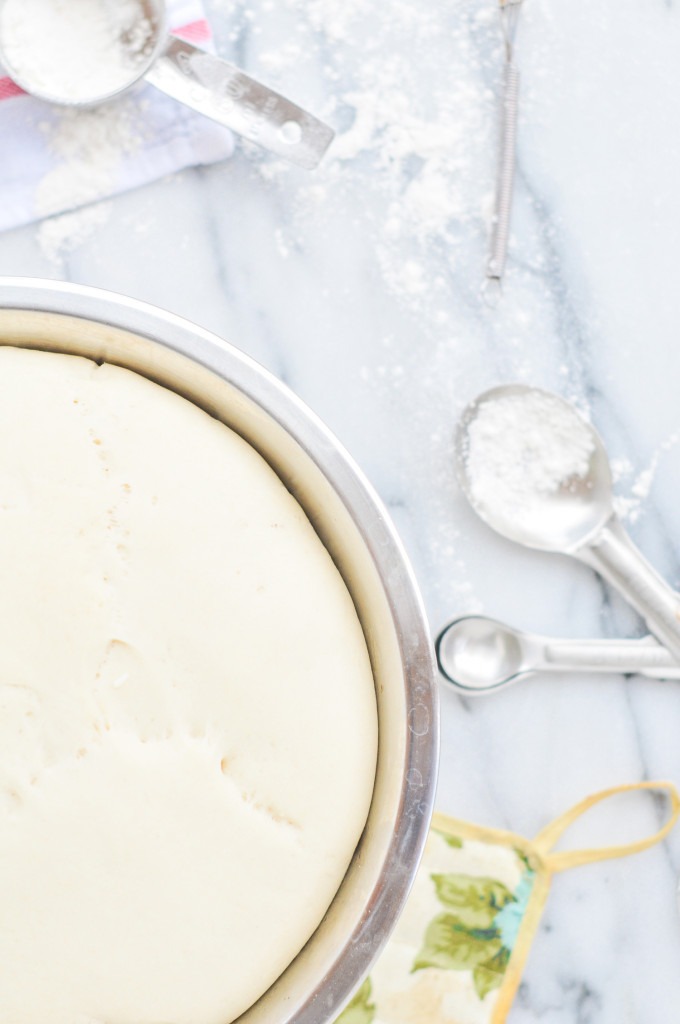 Make Your Own  Homemade Bread
INGREDIENTS
1/2 cup whole milk
3 Tbsp sugar
2 tsp salt
3Tbsp butter
1 pkg active dry yeast
1 1/2 cups warm water
5-6 cups flour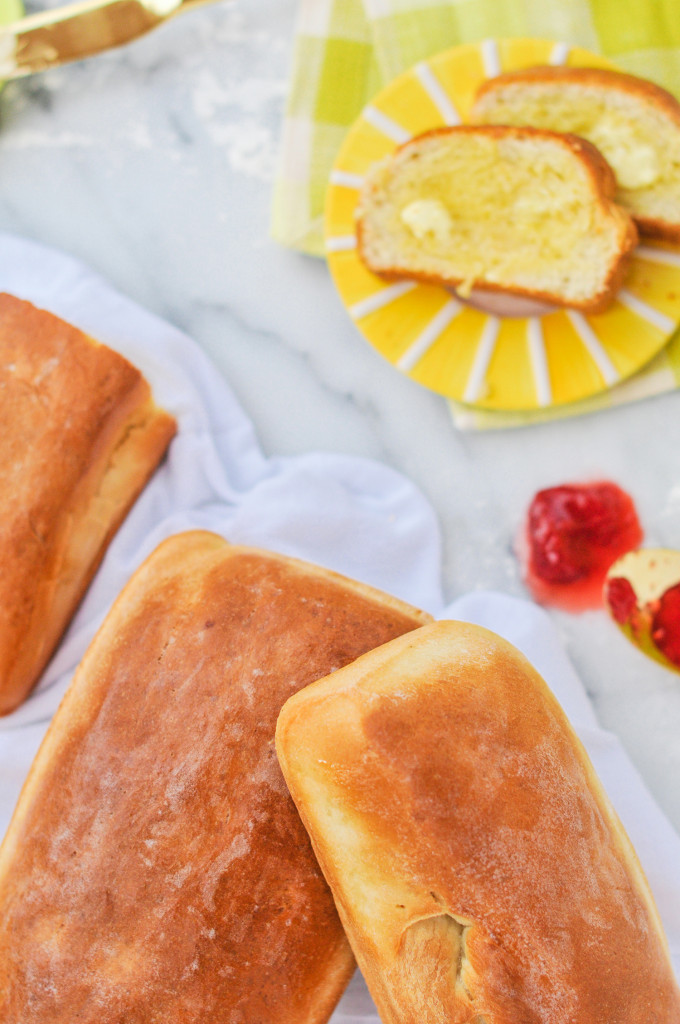 In a small saucepan, scald the milk over medium heat. (Her recipe actually calls for scalding the milk because she made hers with milk that wasn't pasteurized. Most milk is pasteurized today so you can just get your milk really hot and bubbly, but don't burn it!) Stir in sugar, salt, and butter. Remove from heat and let cool until lukewarm.
In a large mixing bowl that has been warmed (using either hot water or a microwave), dissolve the yeast in the warm water. Once dissolved, add the lukewarm milk mixture and 4 1/2 cups of the flour (1/2 cup at a time). Mix for about two minutes or until well-blended.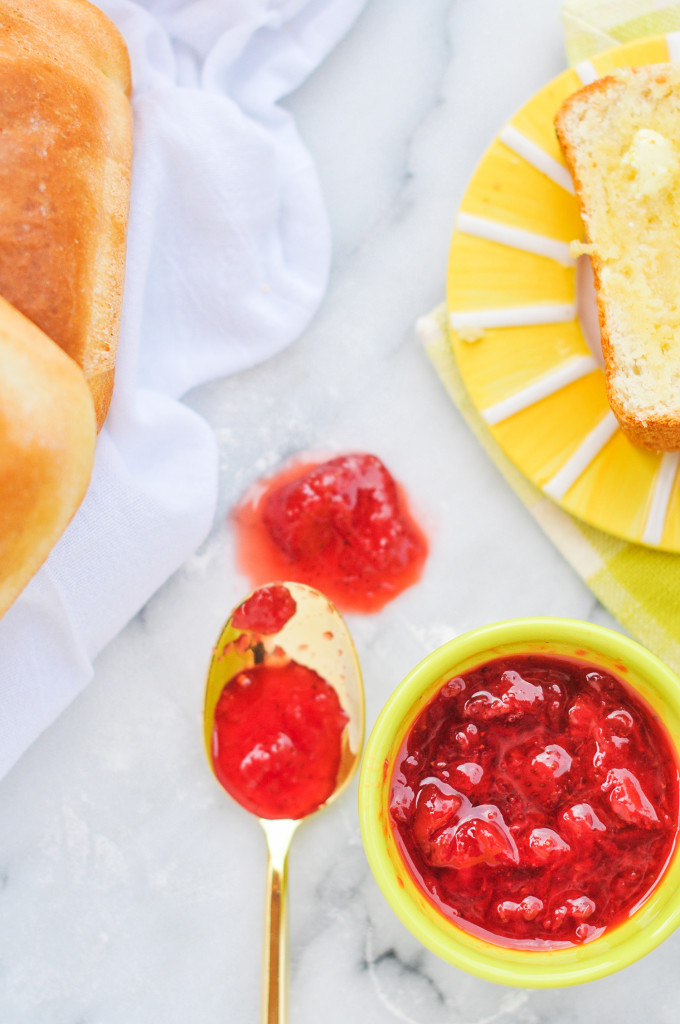 Add remaining flour, 1/2 cup at a time, until mixture resembles a sticky dough and cleans the side of the bowl. You can mix this by hand or with a stand mixer with a dough hook attached. My grandmother kneads all her breads by hand, and I was raised to knead by hand as well, so that's the way I do this. But feel free to cut that work out! Knead for 7-10 minutes until the dough is smooth and elastic. It may be slightly sticky to the touch.
Place the dough in a greased bowl and turn the dough to grease the top. Cover, and let the dough rise in a warm place until it has doubled in size (about 1 hour). Punch it down and let it rest for 15 minutes. Divide the dough in half or fourths (depends on size of bread pans) and shape each piece into a loaf. Place in greased bread pans.
Cover and let rise for another hour until the loaves have doubled in size. Bake at 400 degrees F for 20-25 minutes. Remove from oven and immediately rub a stick of butter on the top of each. Cool on wire racks – if you can wait that long to cut a slice!
Add some creamy butter and a dollop of homemade strawberry jam and devour. You can also wrap these loaves up in some flour sack towels and wrap in twine to deliver as gifts! How do you like your bread? I'm now taking a poll. Homemade or store-bought?
photography & styling \\ Lexy Ward
*this post originally aired on Style Me Pretty Living