Crepes, right? I cannot get enough. Even after spending hours  last week making crepe after crepe after crepe (we had a stack that was higher than two cans of Diet Coke! Can you imagine?! It was cray. Today's installment of #TheGreatCrepeChallenge is one of my dreams. I've always loved crepes with Nutella. When I was pregnant, Logan would make them for me for every meal some days. And it was what kept me going. Pregnancy is rough! And so is a life without crepes. So we should probably just get started on making this Nutella crepe cake. Before another second passes and you realize there's no meaning to life without a flexible french pancake.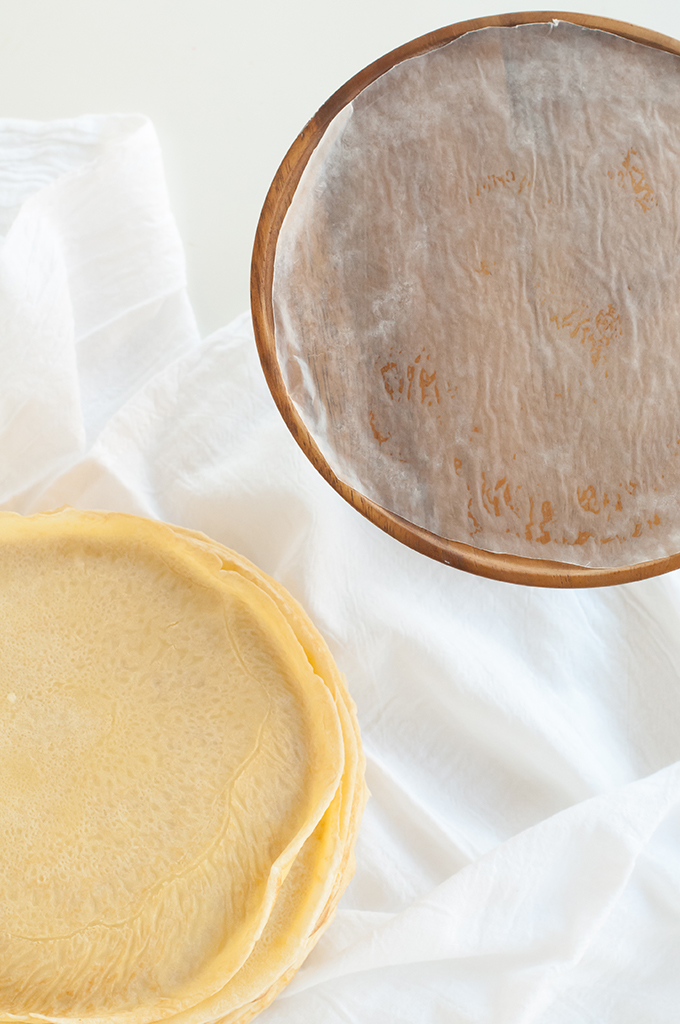 This cake requires a massive amount of crepes. You can use 20 thick ones or 35 thin little buddies. If I had it to do over, I would choose the thick ones because it's much less work!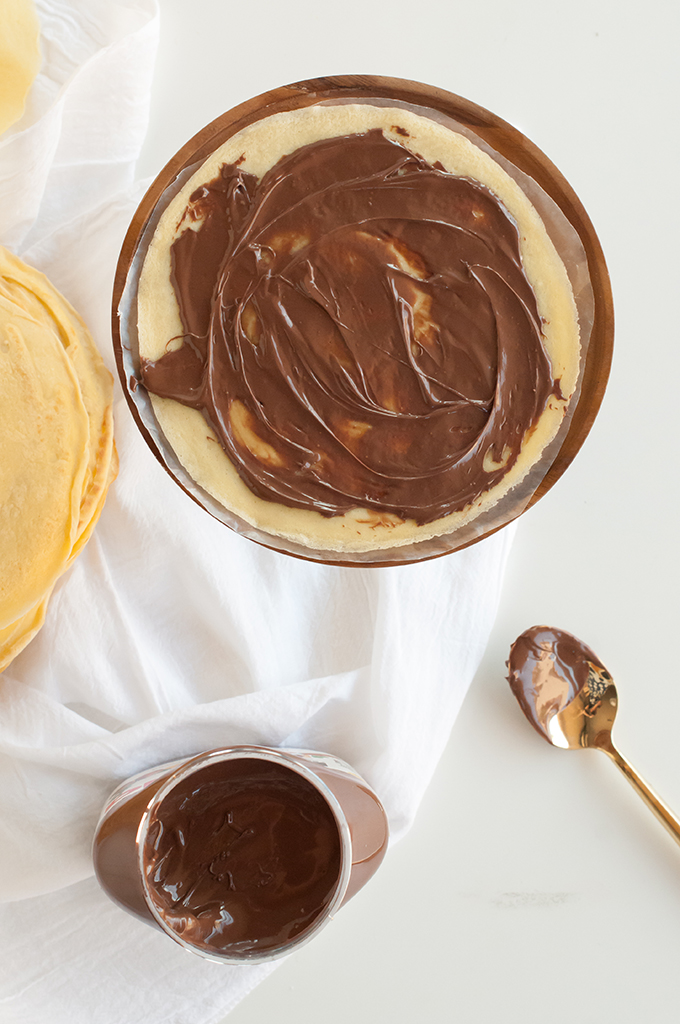 Cut out a circle of wax paper that fits your cake plate or stand. Place a small dollop of Nutella on the wax paper and put a crepe on top. And now it's just a game of frost and stack and frost and stack.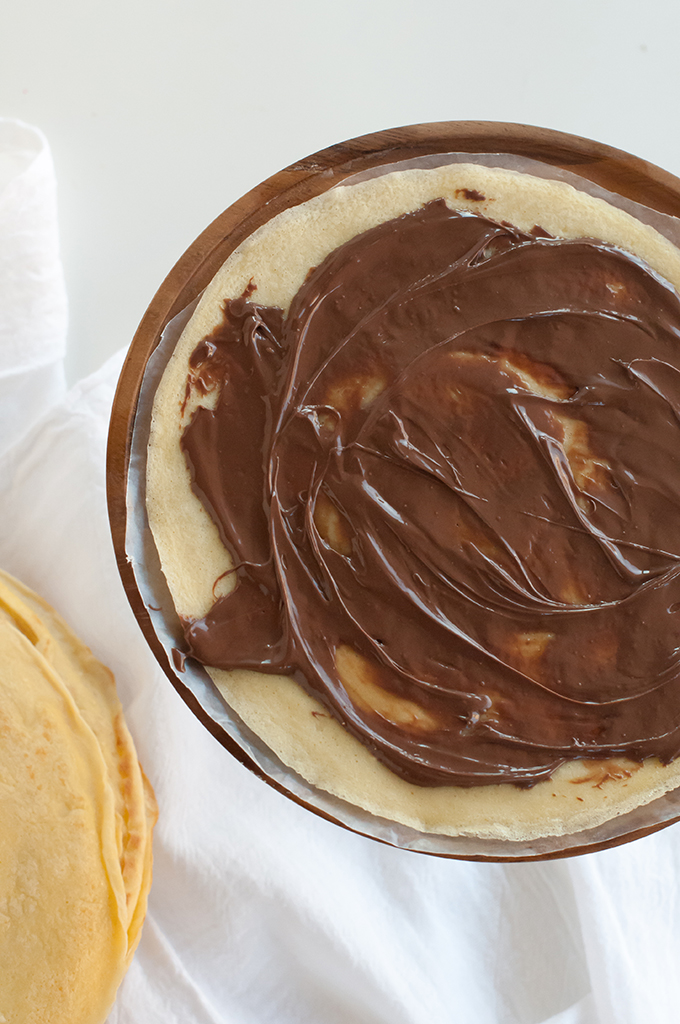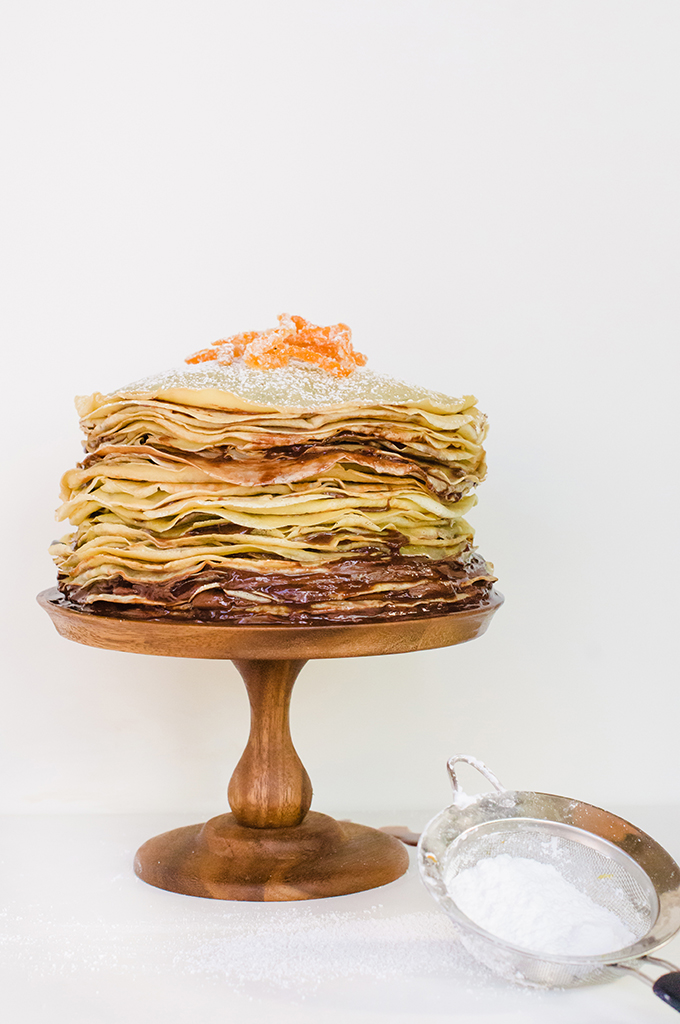 Once you have the crepes stacked, sprinkle the cake with a little confectioner's sugar. You know, for class.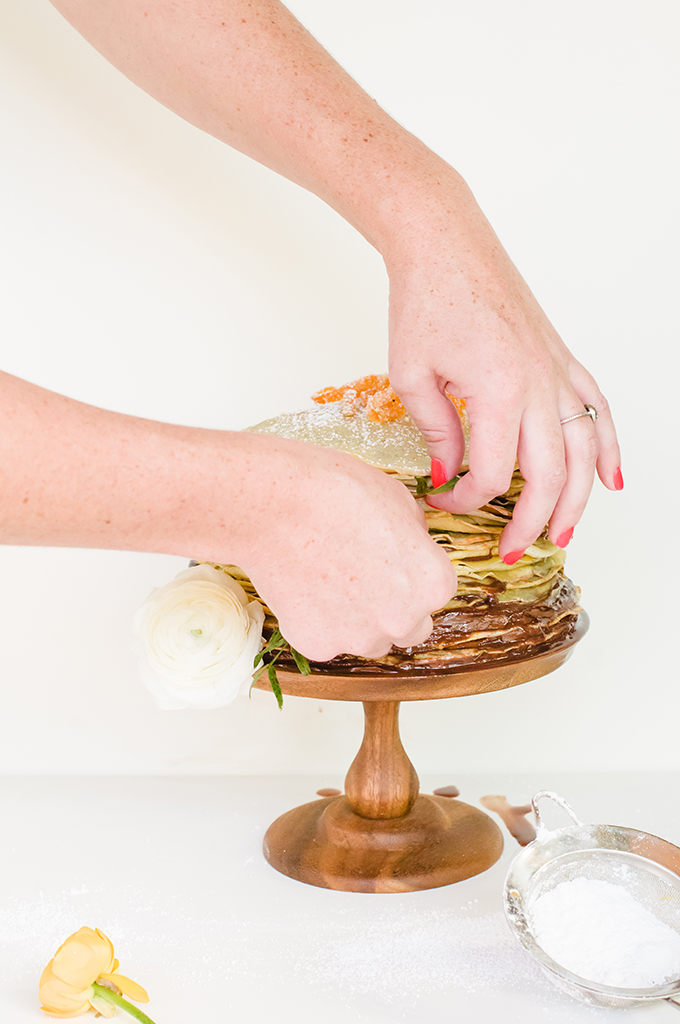 And top it with some of the candied citrus zest. Recipe at the bottom of the post so make sure you scroll down and snag that! It makes the most delicious candy!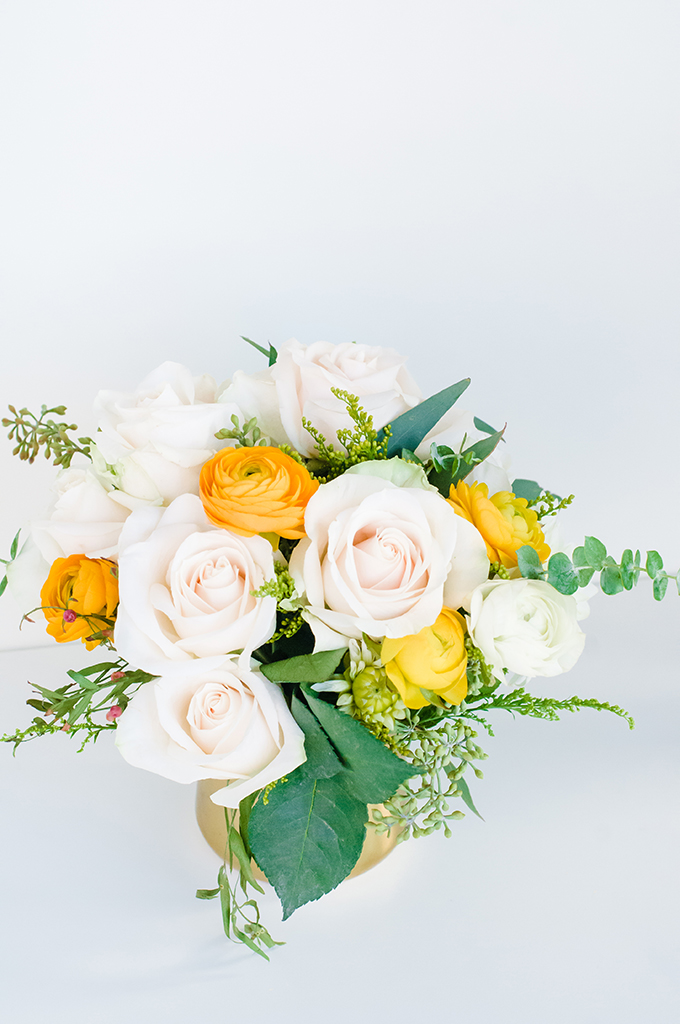 Annnd if you wanna go the extra mile, you could add some flowers and admire the cake for about 10 seconds before you cut into it.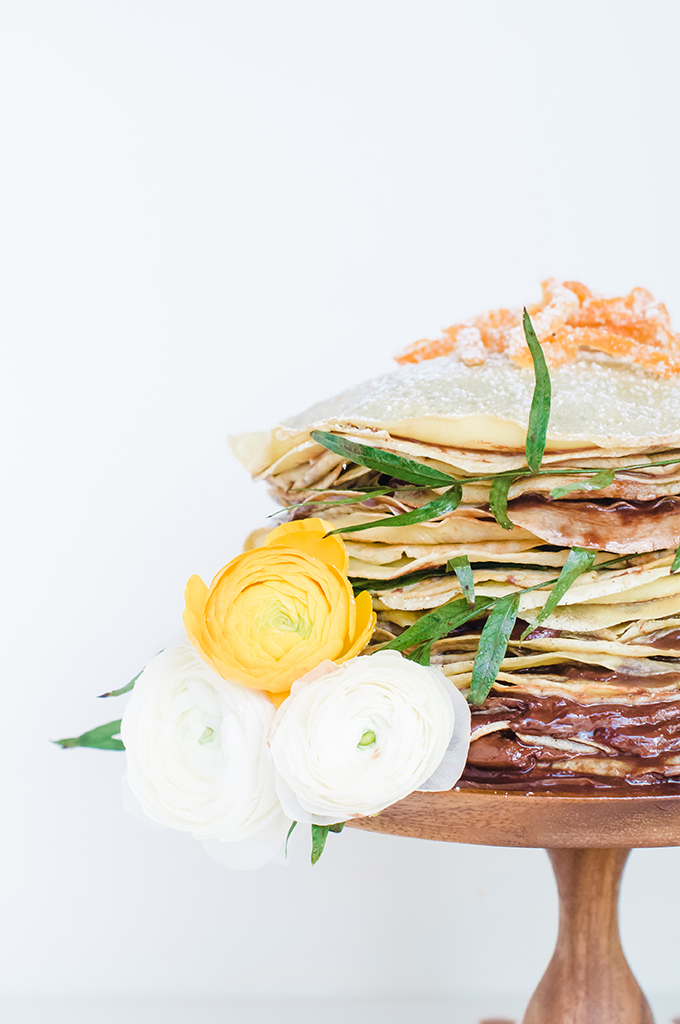 Make your own Nutella crepe cake
4 eggs
1 cup milk
1 cup flour
1/2 tsp salt
1 tsp vanilla
2 tbsp butter
Costco-sized jar of Nutella
Melt the butter in a small skillet. In a large mixing bowl, combine the eggs, milk, salt, vanilla, and butter. Slowly whisk in the flour (whisk the flour before adding to the milk mixture or sift it into the milk mixture to avoid lumps in the mix). Read all about the art of crepe-making in yesterday's post about rainbow crepes!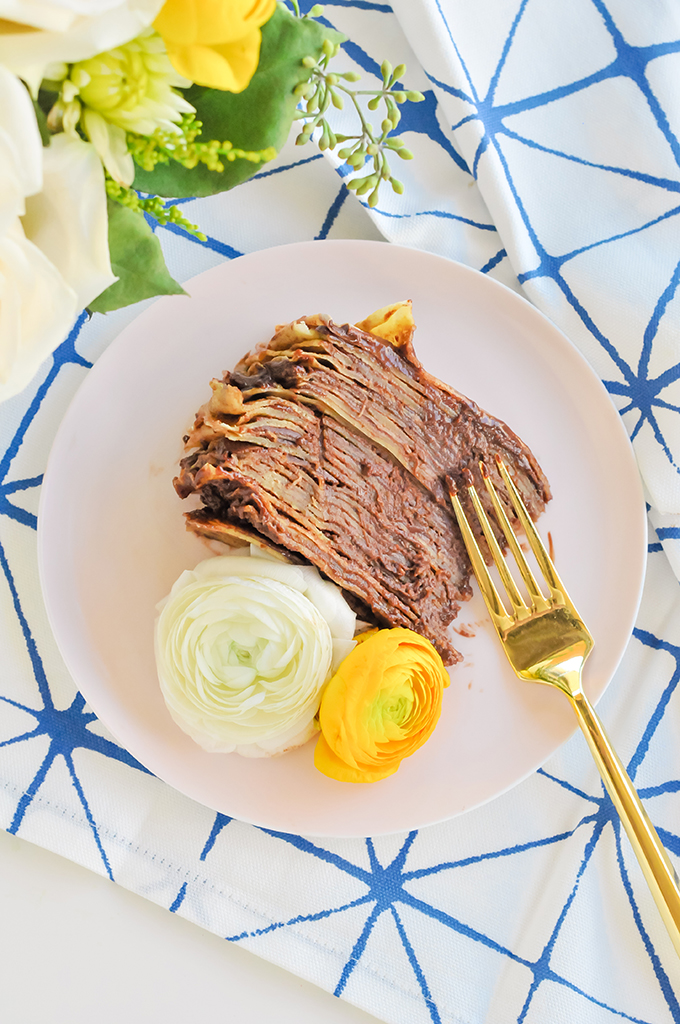 To make the candied citrus:
1 orange
1 1/2 cups water
3/4 cups granulated sugar, plus more to sprinkle
1 1/2 tbsp light corn syrup
Using a fruit zesting tool (how professional am I? I forgot what they're called!) remove the peel of the orange in a spiral fashion. Place the zest in a pot of boiling water and boil for 10 minutes. Drain and boil for another 15 minutes in fresh water. Drain and taste for bitterness. If still bitter, boil for another 10-15 minutes. If it's not bitter, remove the zest from the water and dump the water out. In the same pot, combine the sugar, water, and corn syrup and bring to a boil. Once boiling, add the best. Reduce the heat to low and let the zest simmer for 30 minutes. Remove the zest from the candied mixture and toss in a bowl with extra sugar.
Place the zest on a cooling rack over a cookie sheet to let it dry. Once dry, sprinkle it on top of your crepe-y goodness! Or put some in a bag and deliver to all your pals!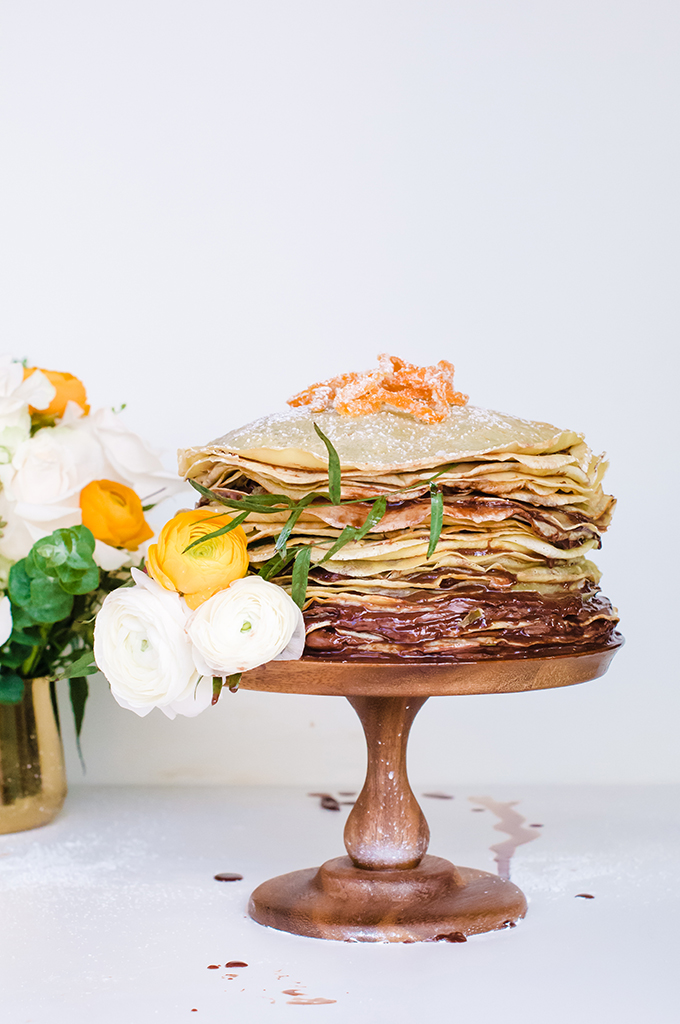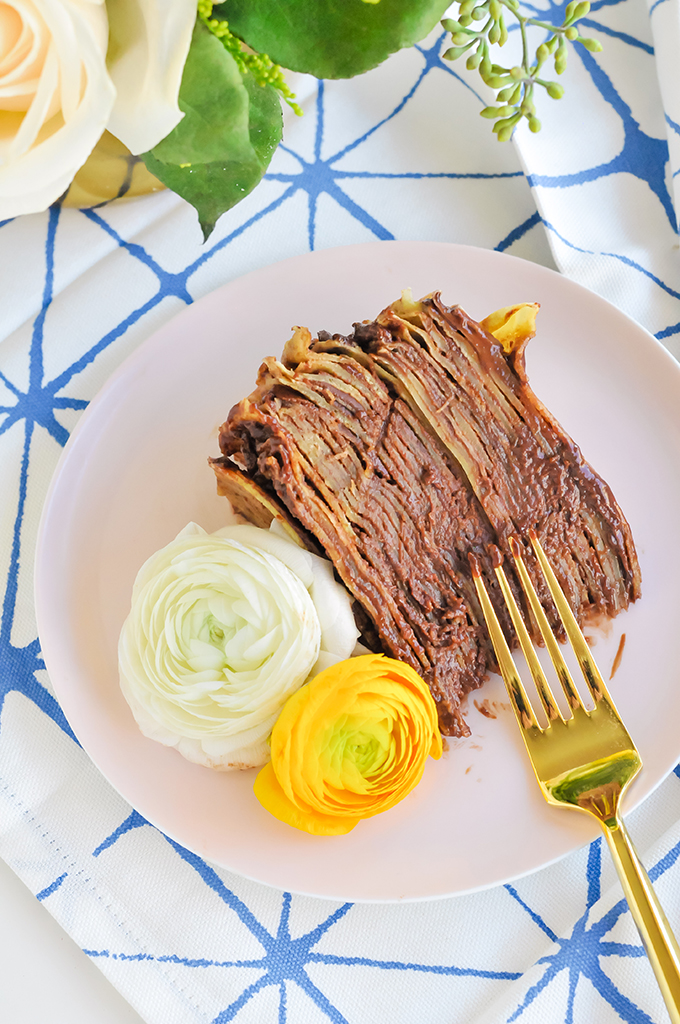 Look at those layers! Hubba hubba.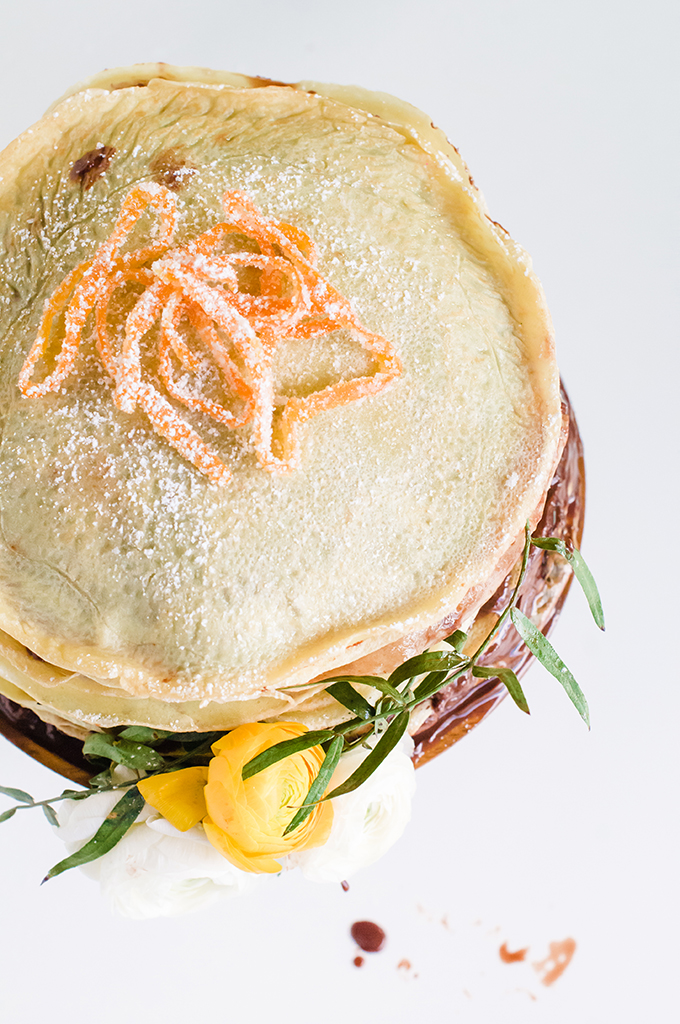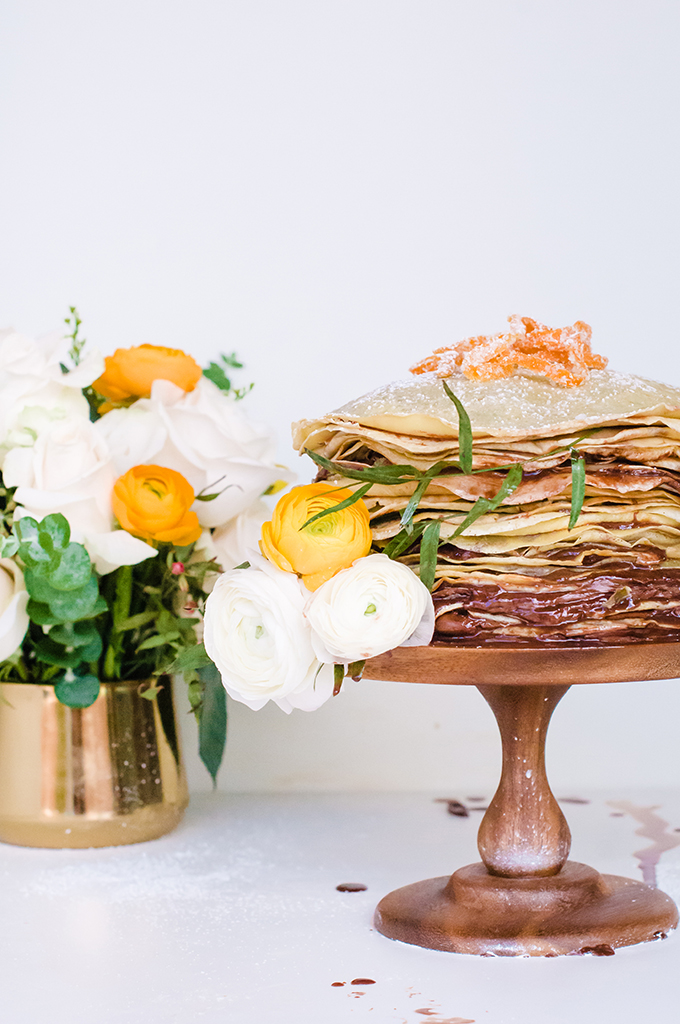 Right?! I mean, how do we get through the day knowing that there are crepe cakes to be had! You need to get on that. And if you're feelin' the crepe magic, check out this rainbow awesomeness that went down yesterday! And be sure to check out tomorrow's number that involves crepes…AND A GRILL! Insert big-eyes emoji here.
recipe, styling, & photography \\ Lexy Ward