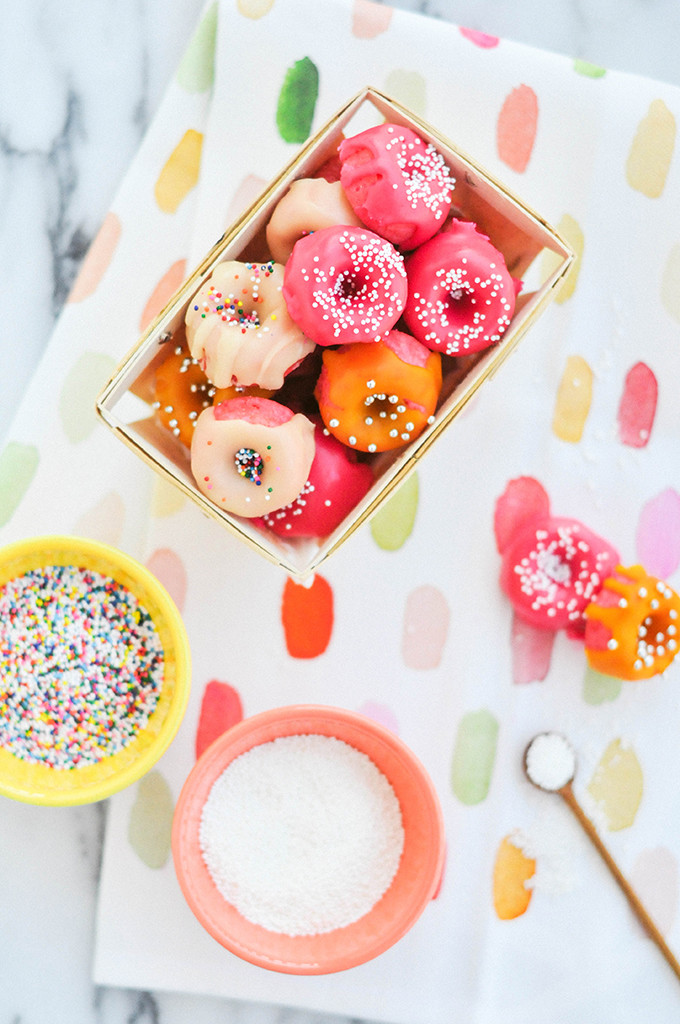 We love the sugar. The pastries. The macarons. The poptarts. Yes, the poptarts. And the donuts. I've loved them since I was a little girl. I'm not embellishing here. I remember going to 711 regularly to get a two types of donuts – the chocolate-covered chocolate guy, and the alligator-shaped guy that was always filled with cream. I really lived the dream as a child. But I'm just getting off track here! We all know that donuts are the next big thing. That just means that it's now going to cost $2-5 for a decent donut. But that doesn't have to be true! Make your own tasty trendy treats at home with these pink strawberry mini donuts! Strawberry! Pink! Miniature! Let's do this. Cymbalta without prescription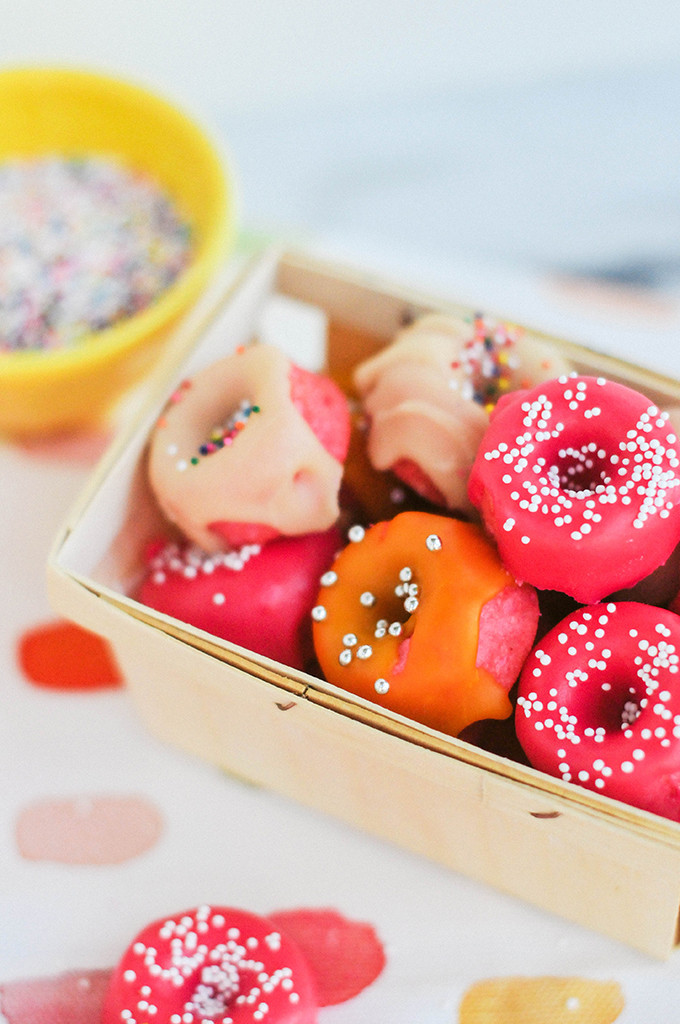 I can't even handle them right now. Thank goodness they are miniature so that I could eat 10 and only feel like I'm eating 1 life-sized donut. That's the ratio, right?
Donut Ingredients:
2 c all-purpose flour
½ c sugar
2 tsp baking powder
1 tsp salt
¾ c buttermilk
2 eggs
3 tbsp butter, melted and cooled
1 tsp vanilla extract
pink food coloring
Preheat your oven to 325 degrees F. (How do I type the degree circle/sign? Is that something that everyone knows?) Anyway, in a large bowl, combine flour, sugar, baking powder, and salt. Set aside. In another bowl, combine buttermilk, eggs, butter, and vanilla. Gently whisk in the dry ingredients. Add a few drops of food coloring to tint to a nice pink. Once mixed well, carefully stir in the strawberry bits. You don't want them to break up too much! diflucan without prescription

Pipe the batter into a greased miniature donut pan. Bake at 325 for 12 minutes. Remove from the oven and let cool for five minutes before inverting onto a cooling rack.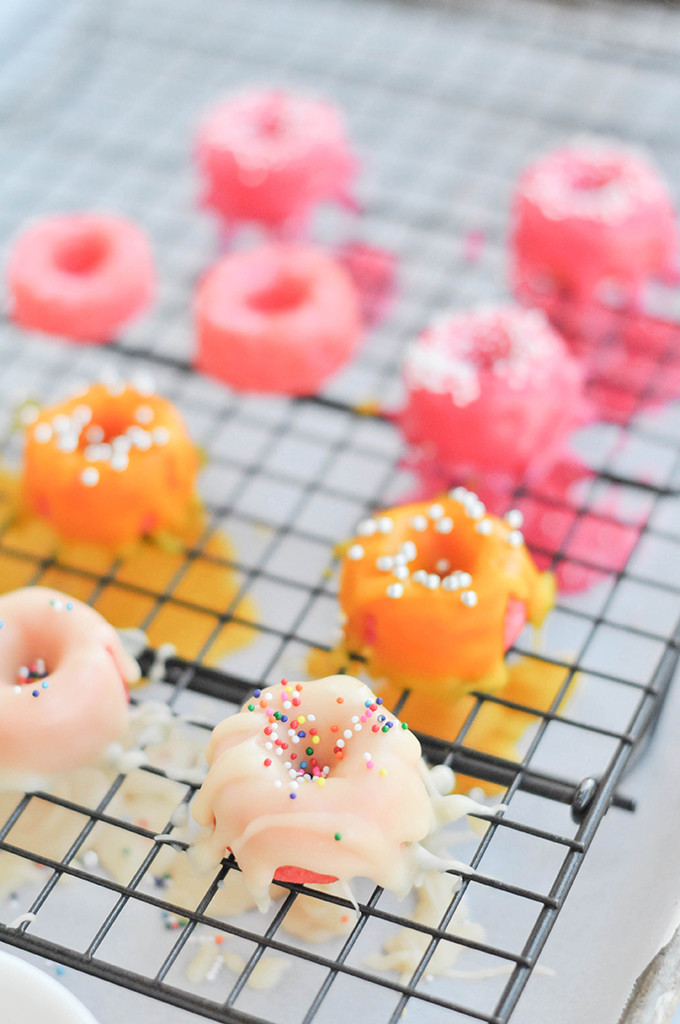 Now it's time to frost! Best part IMO.
Frosting Ingredients:
1/3 c butter
2 c powdered sugar
2 Tbsp vanilla
2 Tbsp cream
assorted gel food coloring
Melt the butter in a saucepan over medium heat. Once melted, stir in the powdered sugar and cream. Remove from heat and add in the vanilla. Once all that's combined, separate the icing into separate bowls and and add food coloring to tint to your heart's desire!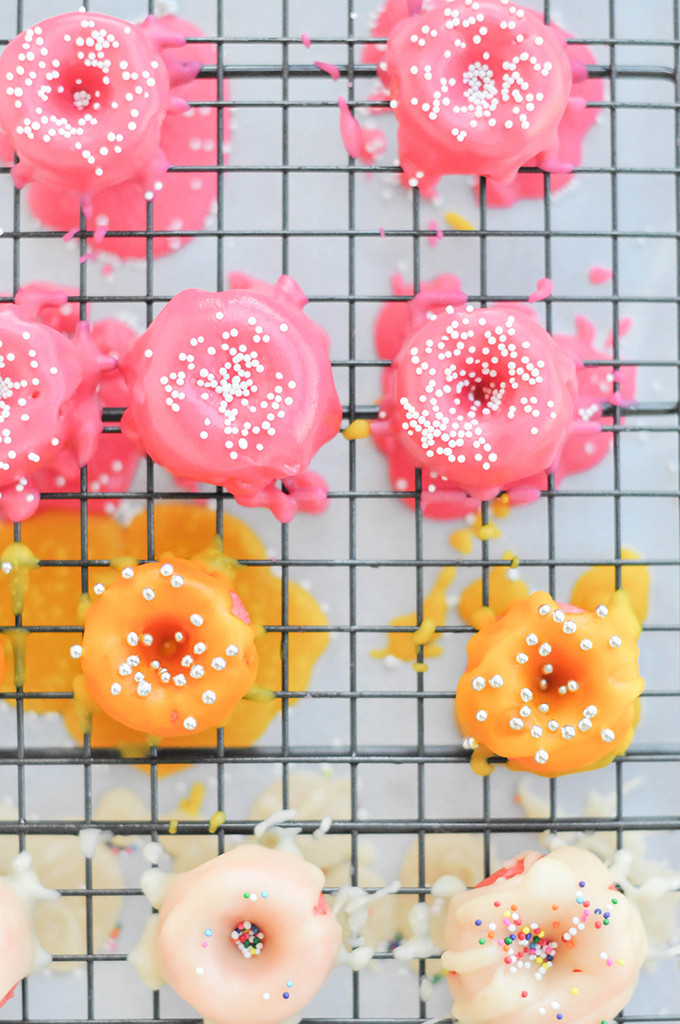 Pour the icing over the donuts while it is still warm. Quickly sprinkle with all the sprinkles! Wait for the icing to set and you're done!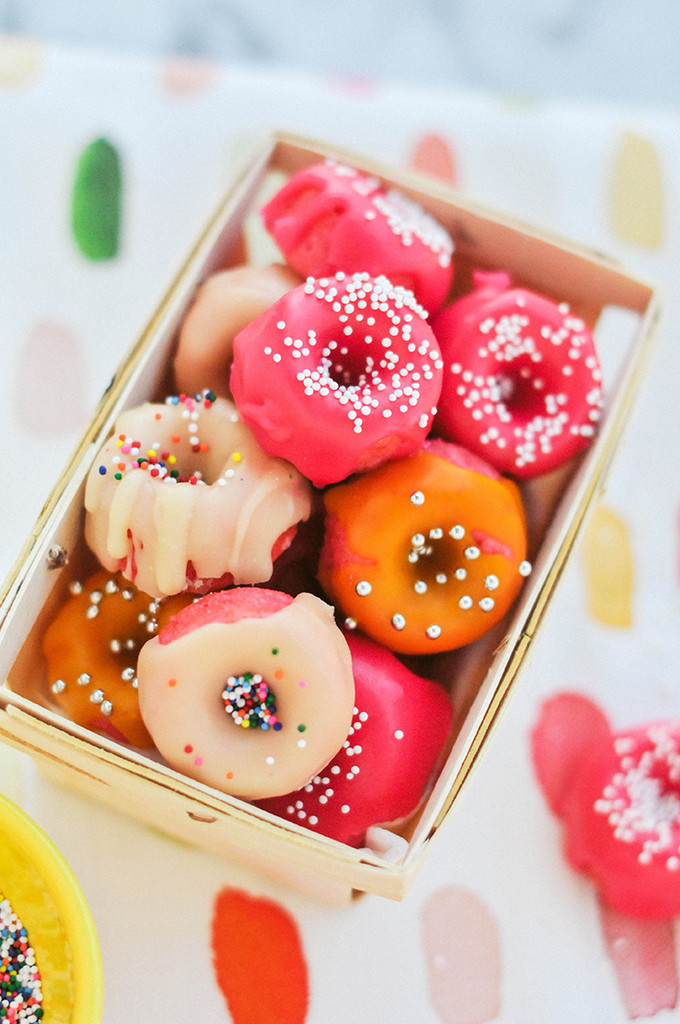 And package them up all cute in wooden crates! I lied about the icing being the best part. It's definitely the packaging. Mos def.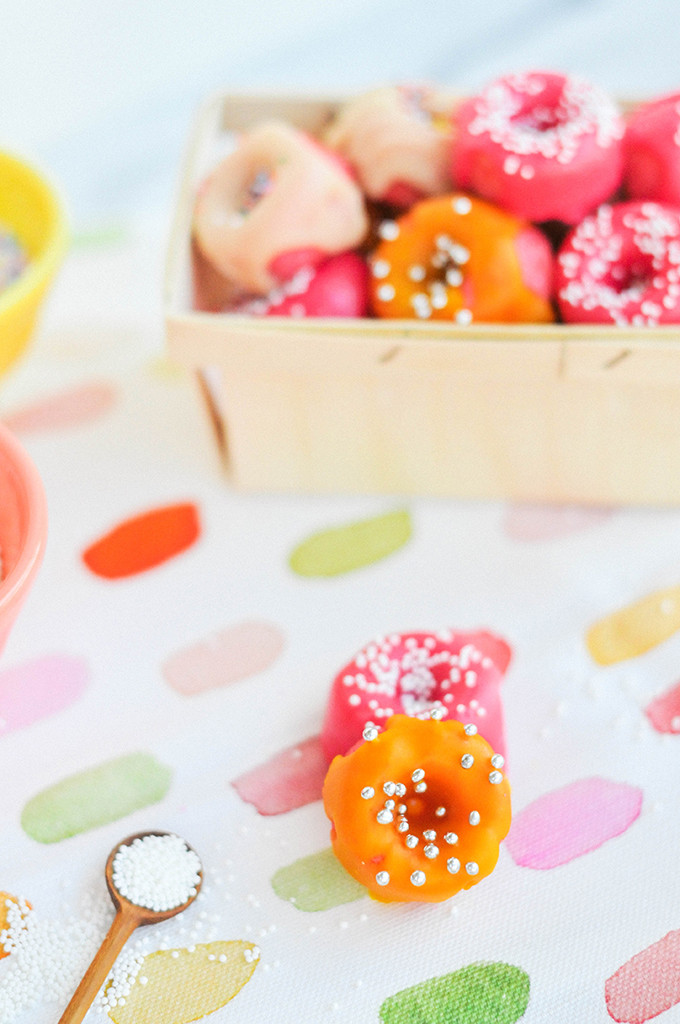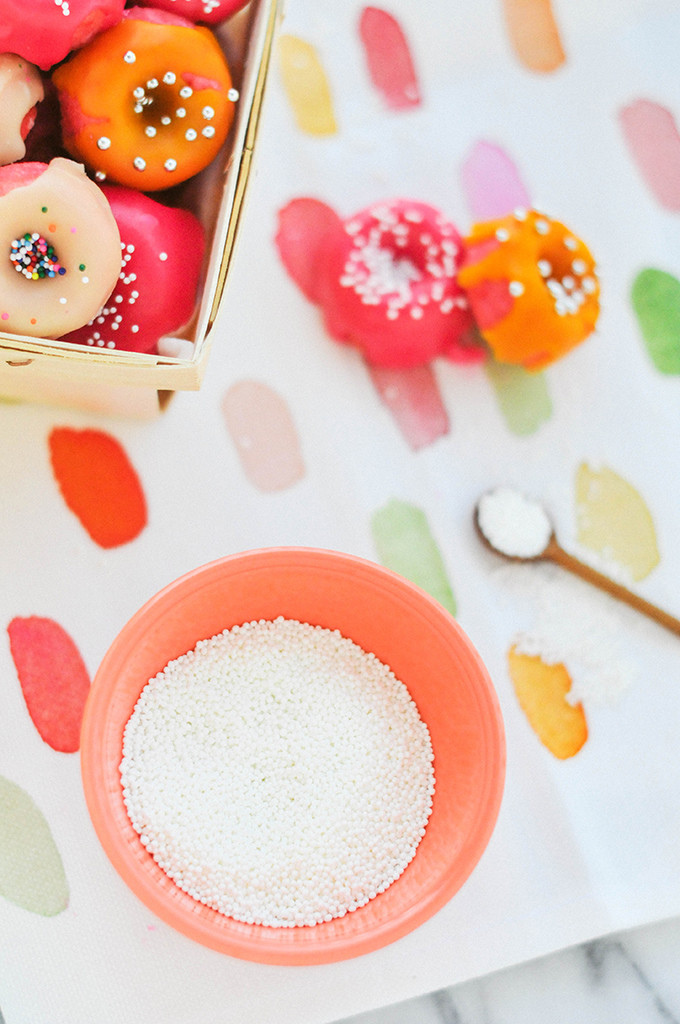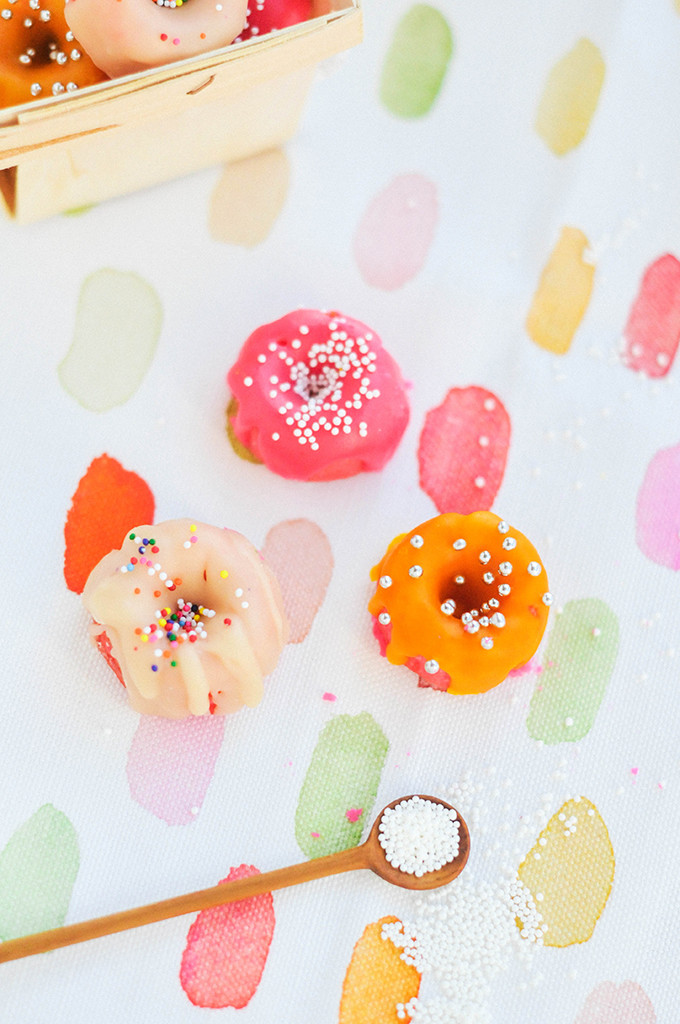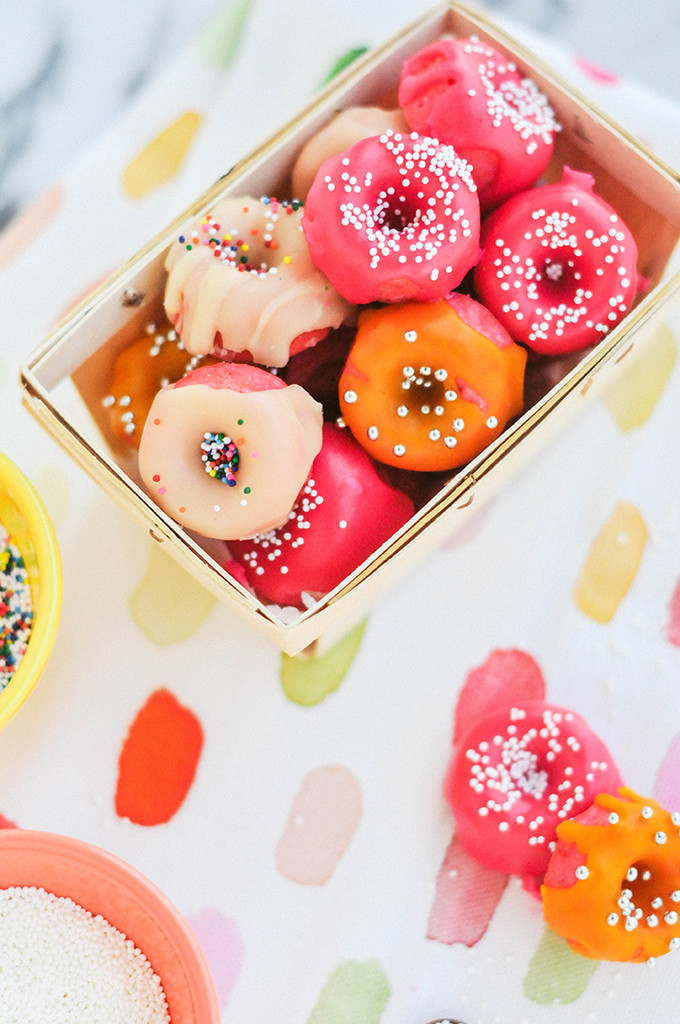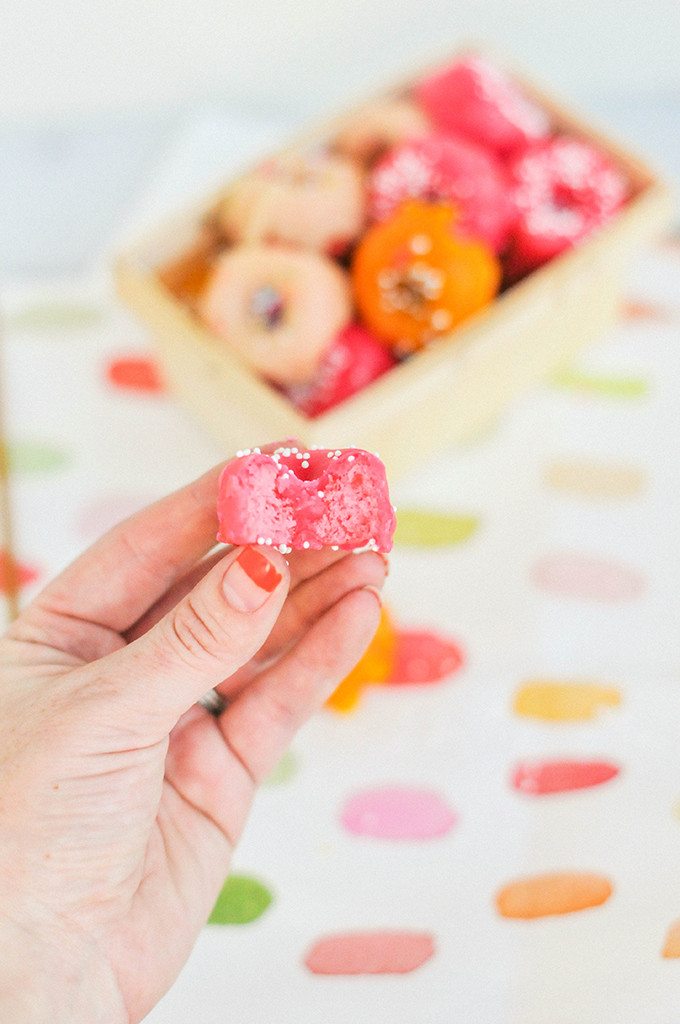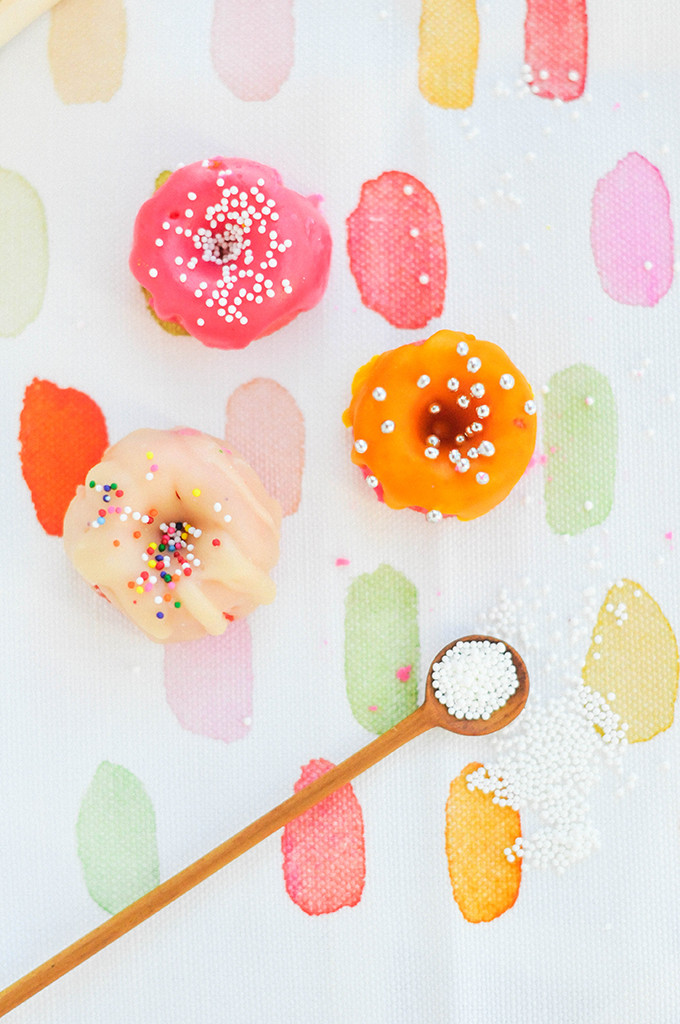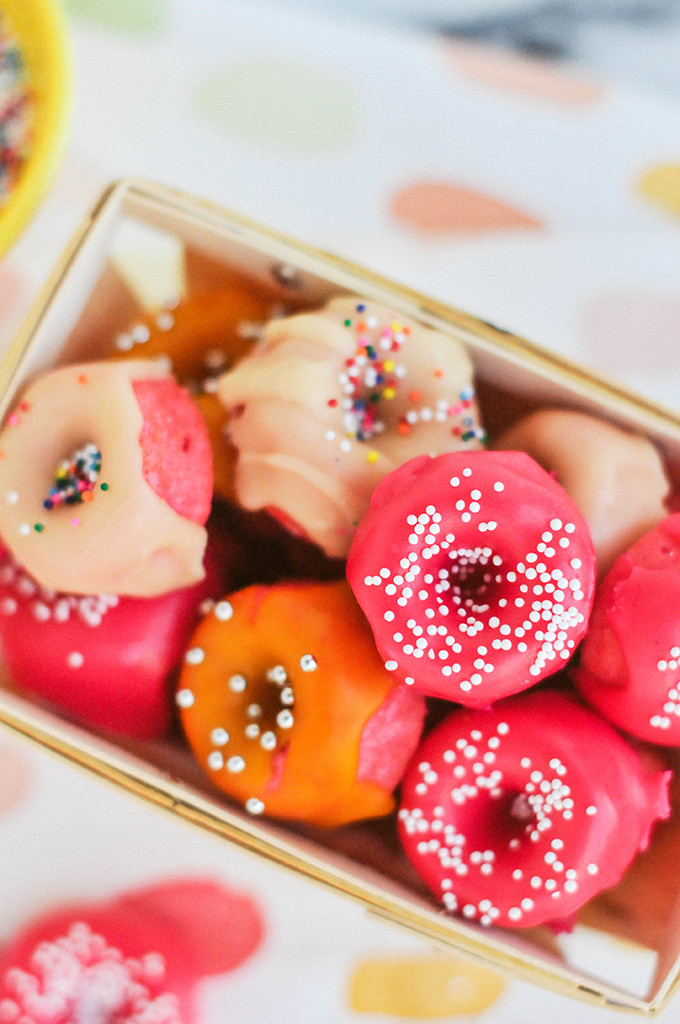 Excuse me while I eat all the donuts. Just kidding. I can't eat all these guys. I mean, I CAN. But I WON'T. Do you know anyone nearby who's in need of some mini pink donut lovin'?
Like these donuts? Check out our color-blocked old fashioned donuts over here!
Do you have a favorite donut flavor? Or are you a cookie person? A cupcake fanatic? Let's debate about this.
recipe, styling, & photography \\ Lexy Ward
sources: Wilton Mini Donut Pan | Wood Pint Berry Box | Watercolor Tea Towel (Sister Golden is offering a 15% discount for PROPER readers! Just enter the code: PROPER at checkout!) | Wooden Spoon