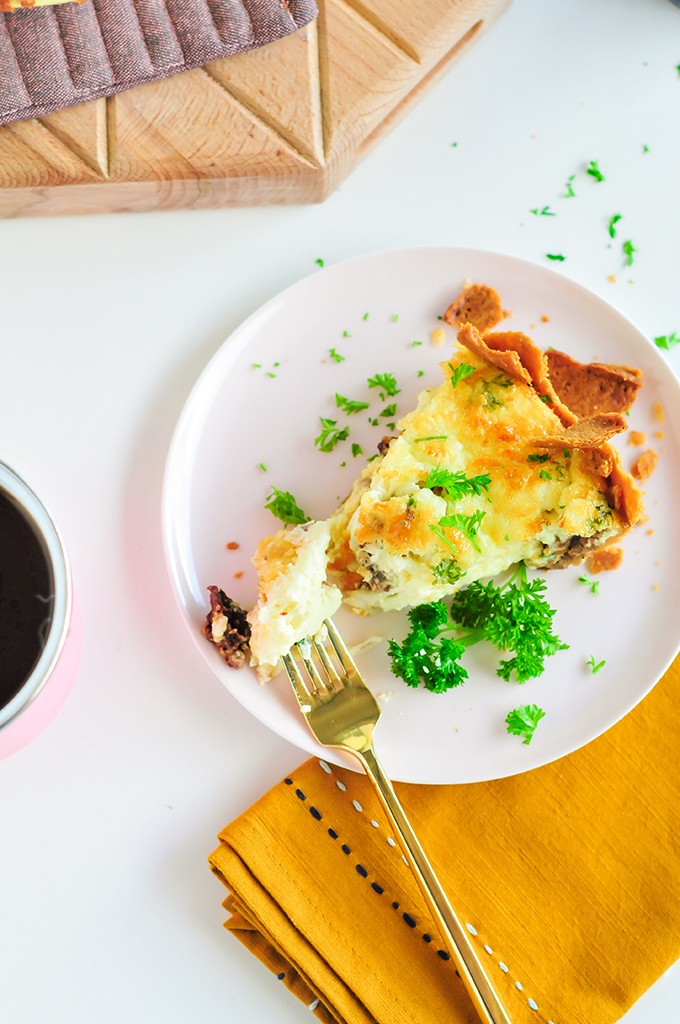 Guys. If you haven't figure out by now that I'm a breakfast person, well then I can't save you. It can't be done. Breakfast (and sweets!) is everything. And if we've ever had you over for breakfast during the fall season, well then you've had this breakfast quiche. And then you probably asked me for the recipe. And then I probably said, "sure thing! I'll send it to you!".  And then I probably forgot. For reals. None of that fake crap. I am genuinely absent-minded. And I am genuinely sorry about that. But no matter! Because I am sharing the recipe today and I swear to you that this is one you're gonna want to take down. It's the ultimate as far as quiches go.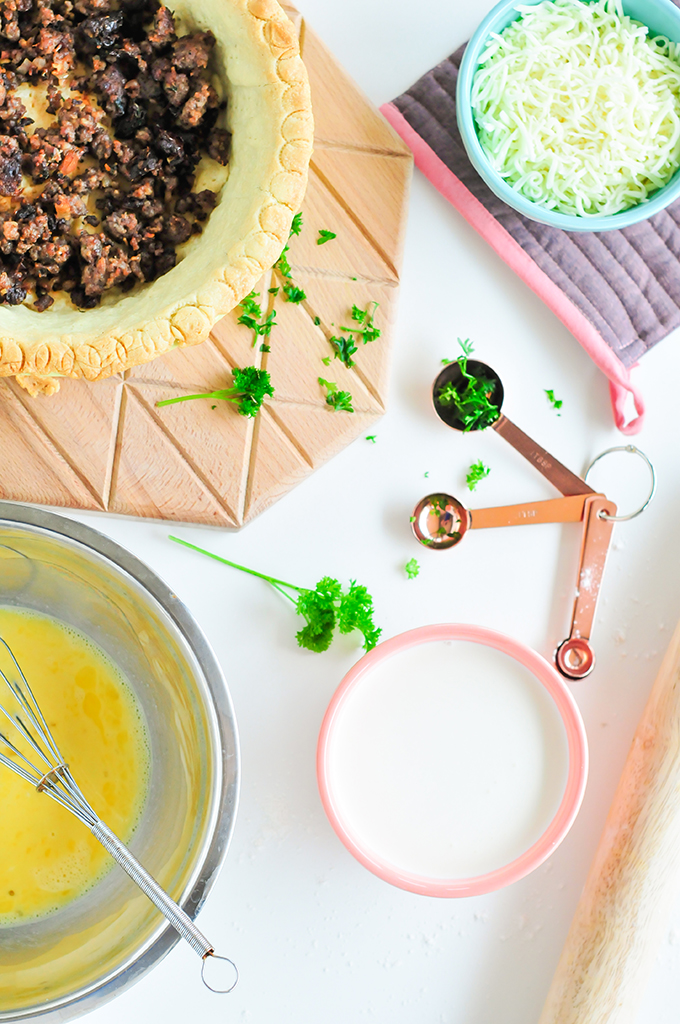 Ingredients
1 deep dish pie crust (store-bought is great, but here's a fantastic recipe for homemade crust!)
1 lb mild Italian sausage
3 shallots (chopped)
3 cloves garlic (minced)
2 Tbsp parsley (chopped)
3/4 cup sun-dried tomatoes (optional)
2 1/2 Tbsp parsley (chopped & fresh)
6 eggs
1 1/2 cups whipping cream
2 cups mozzarella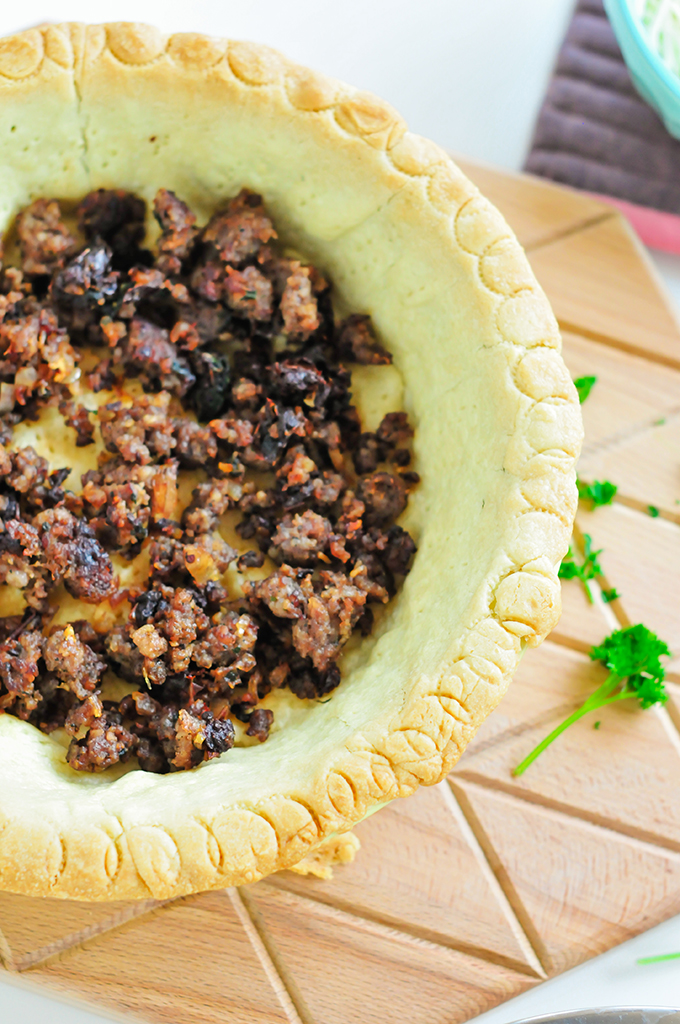 After lining a pie tin with your pie plate, prick it in several places with a fork and bake for 8 minutes at 400 degrees F covered with a piece of tinfoil. After 8 minutes, remove the foil and bake for 4 more minutes. Remove it from the oven!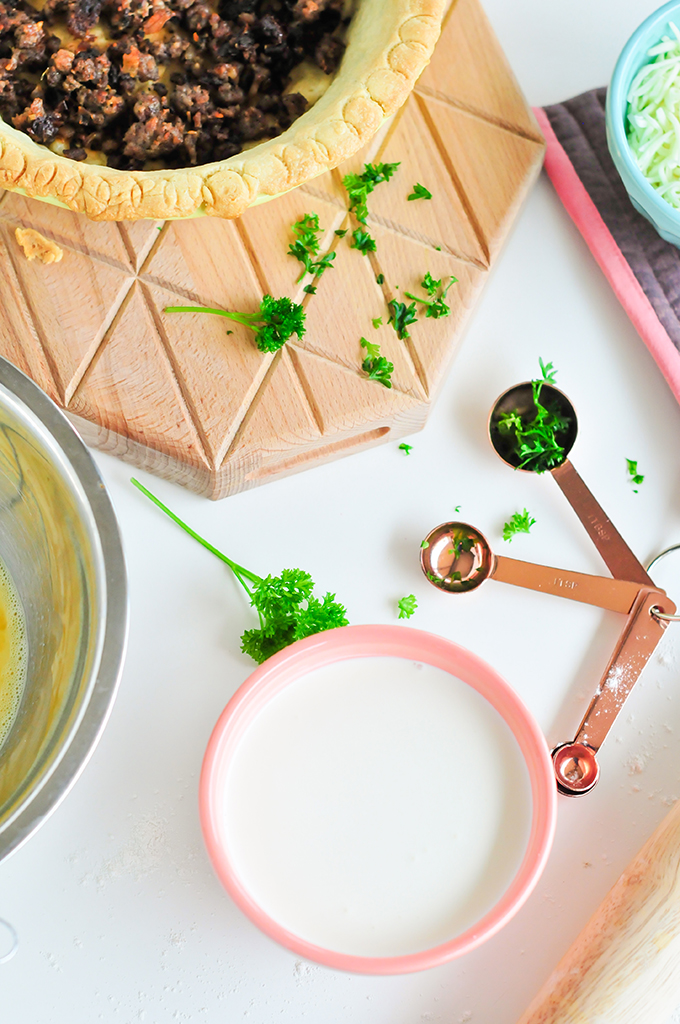 In a large saucepan, cook the sausage on medium-high until cooked through. Add the shallots and garlic and cook for a few minutes. Sprinkle in the parsley and stir well. Pour the sausage into the pre-cooked pie crust.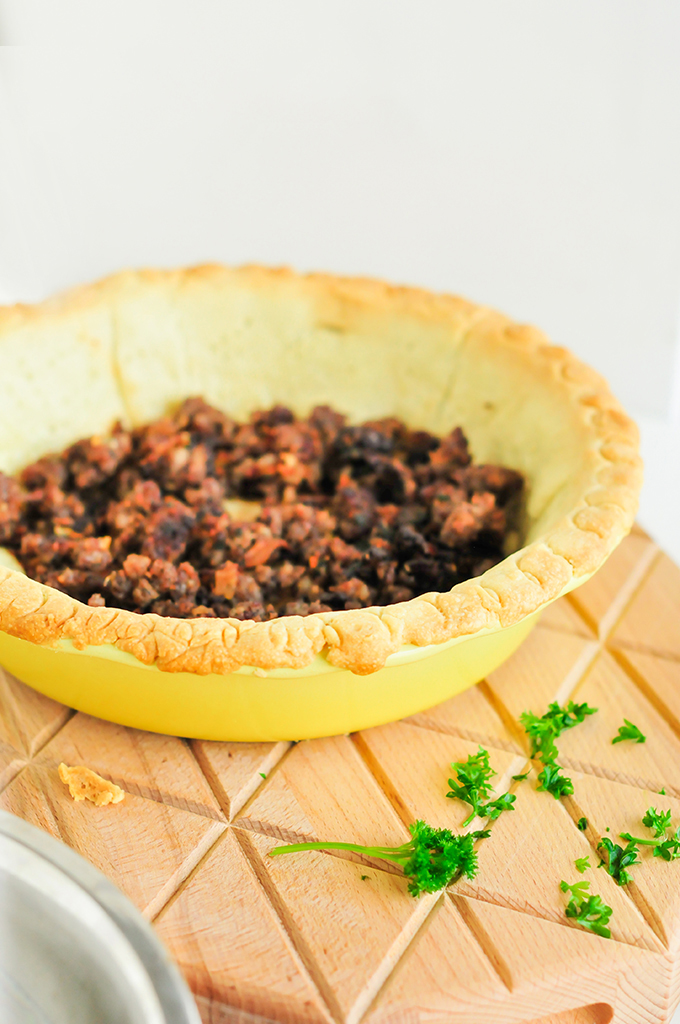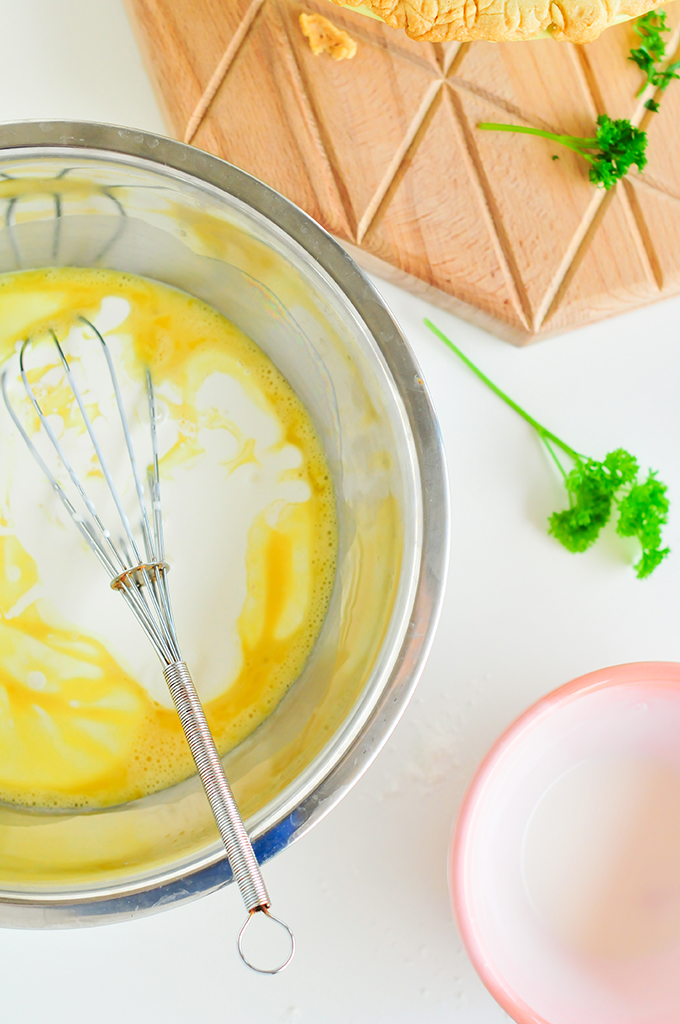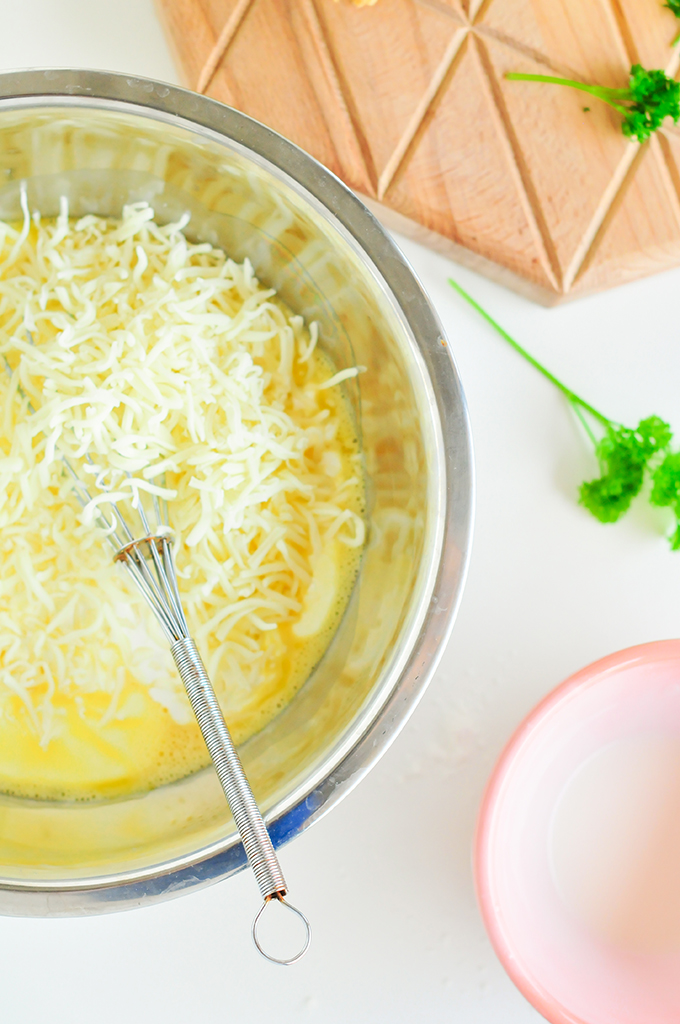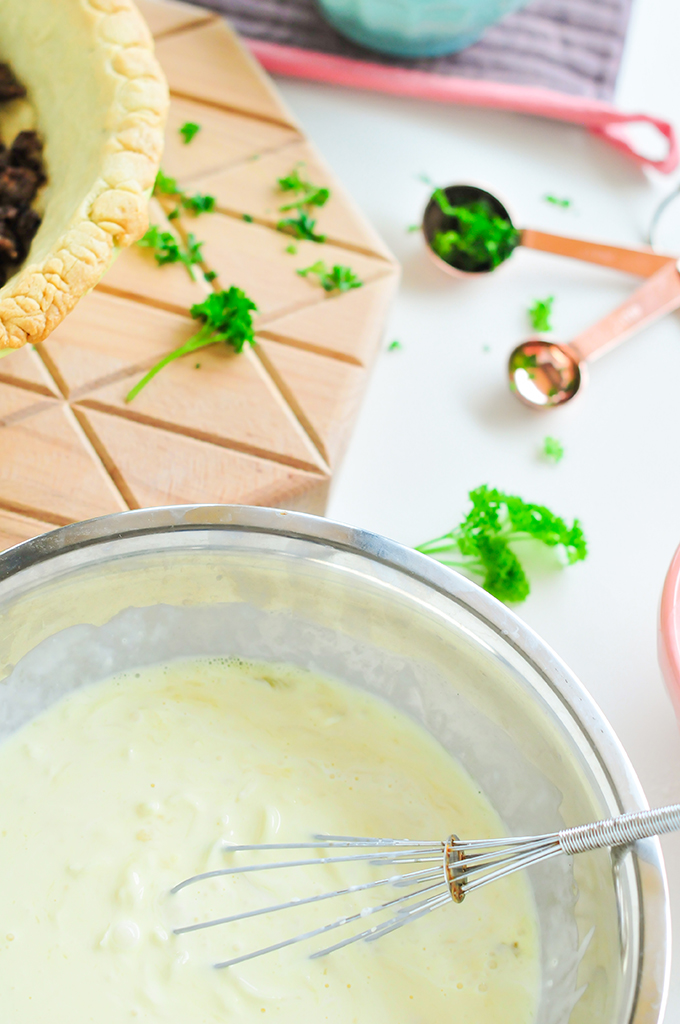 In a large mixing bowl, beat the eggs and whisk in the cream. Add the cheese and stir well. Pour the cream mixture over the sausage.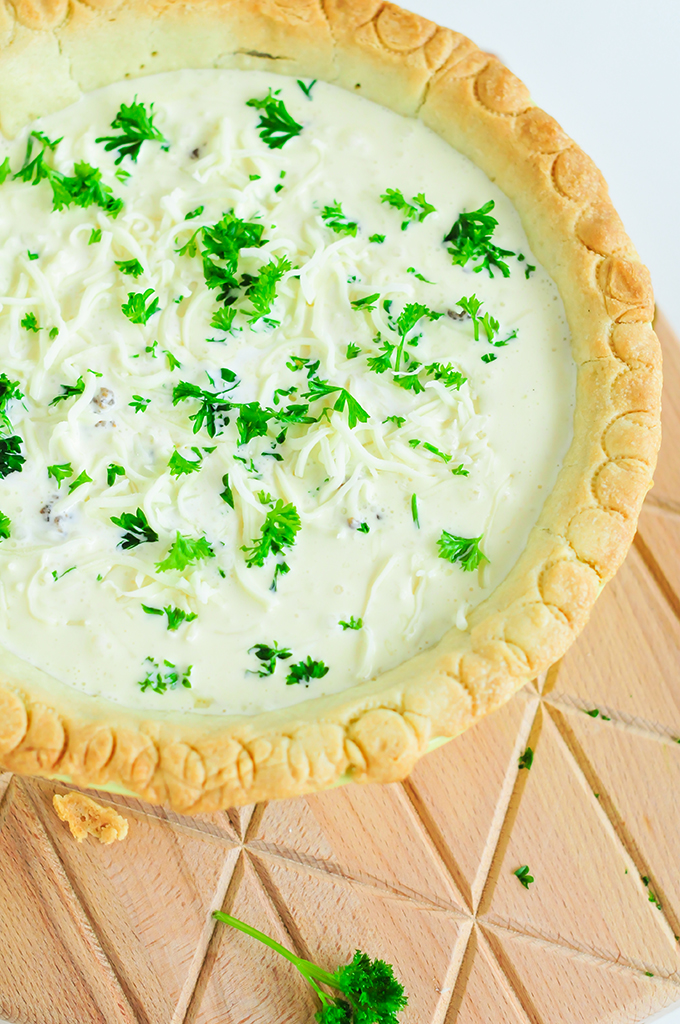 Stir up the mixture a bit and sprinkle with more fresh parsley.  Yummers, right? You could drink it now, right? Well don't. It's not safe.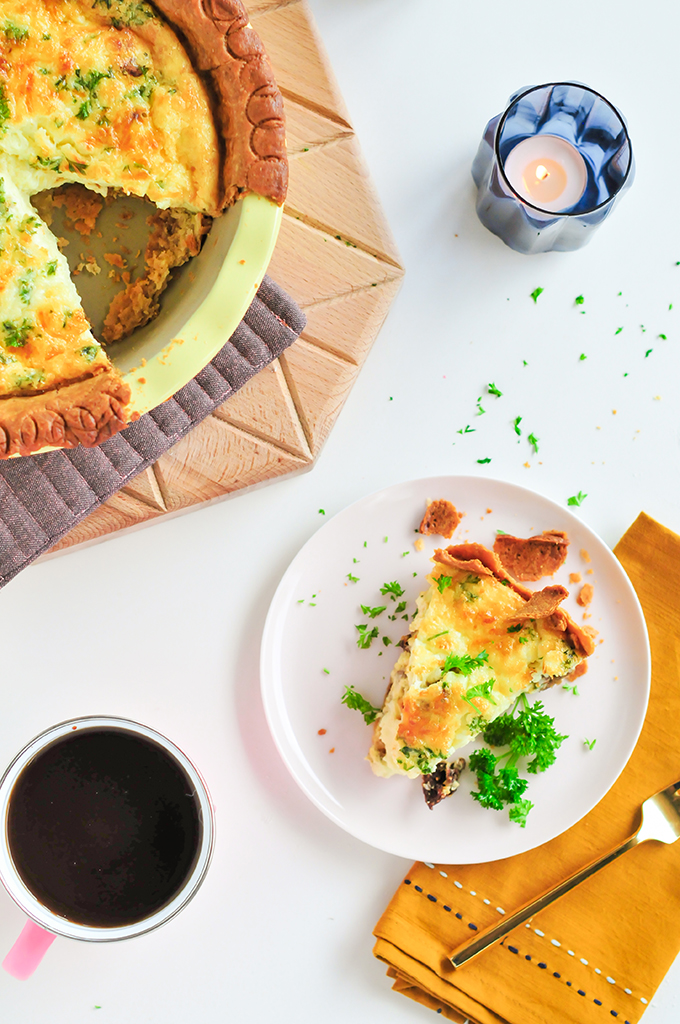 Lower the temperature of your oven to 375 and bake that guy for about an hour or until the center is no longer jiggly. Check it around 45 minutes! Once it's cooked through, remove it from the oven and let it cool for 4 minutes before serving!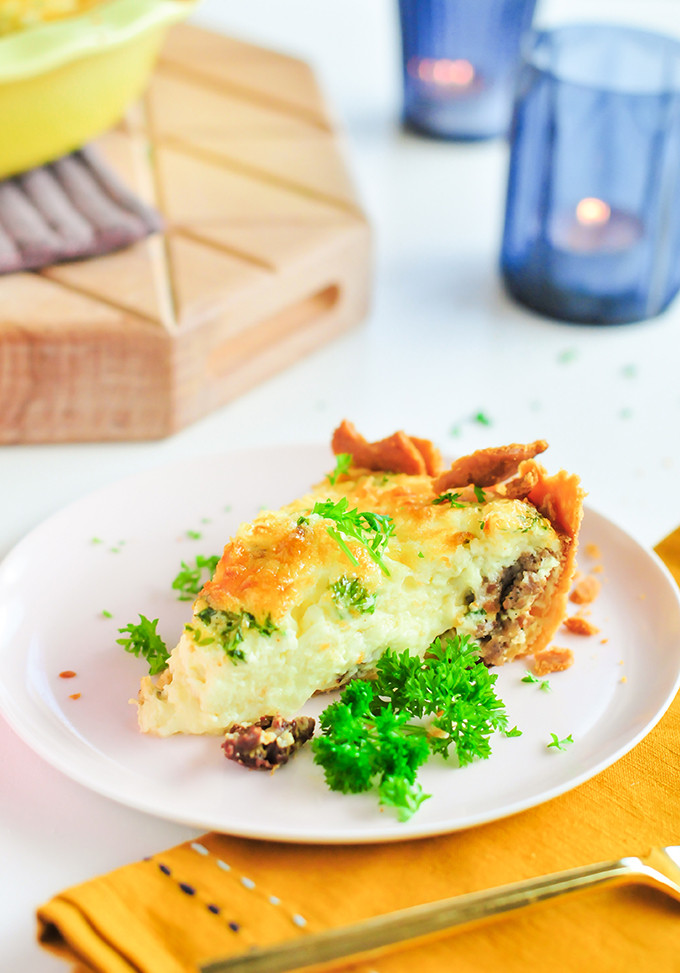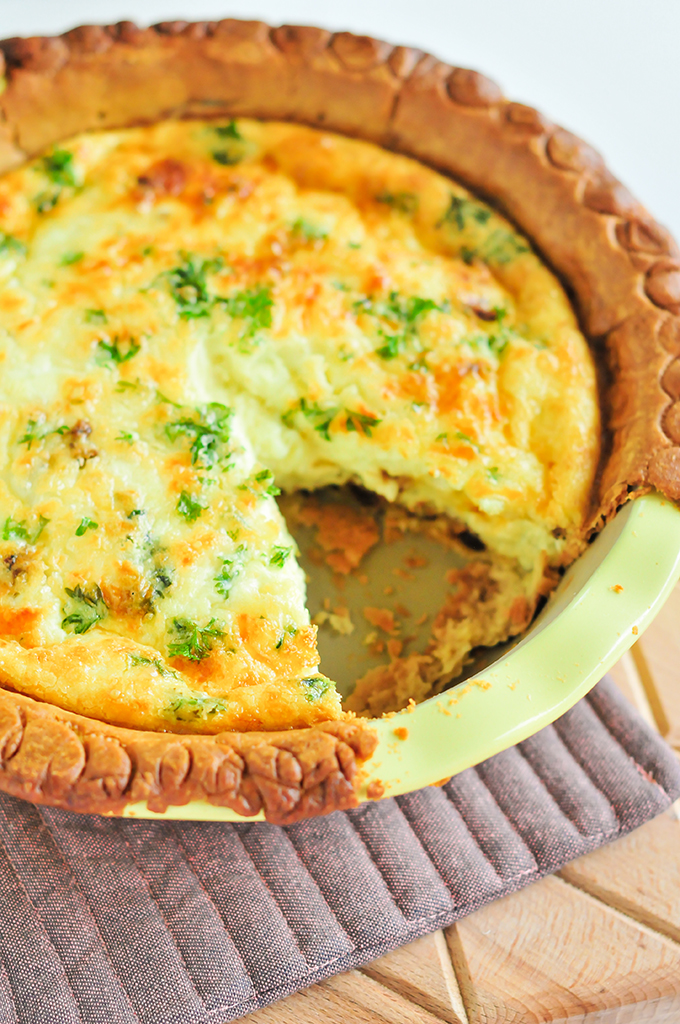 You better cut that shiz quick! And serve it up in fourths. So your friends get ultra-fat.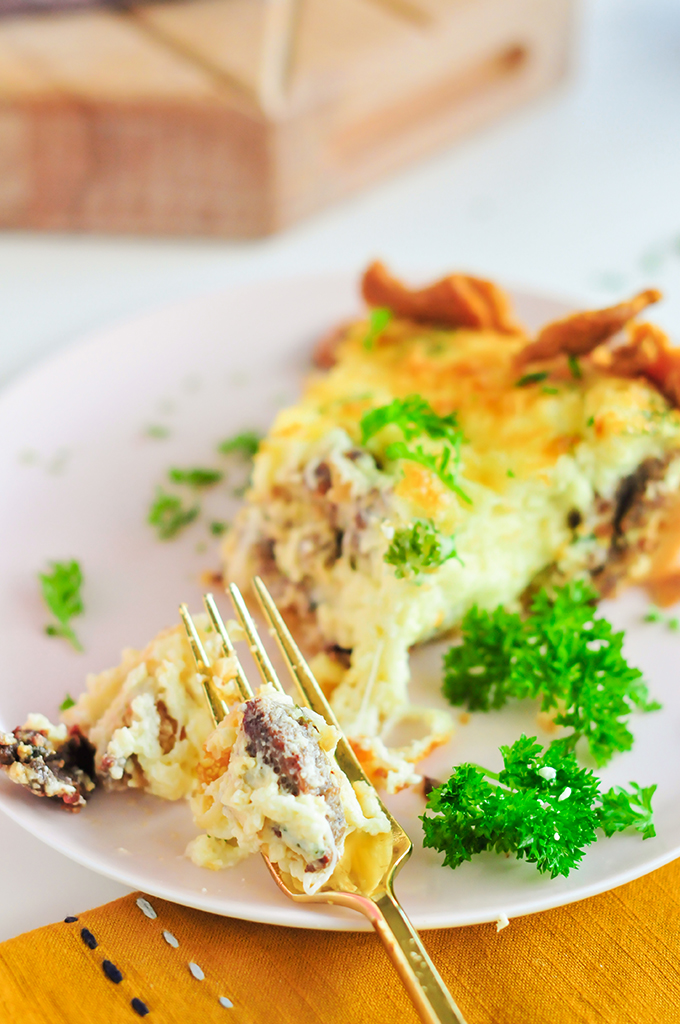 Right? It's delicious. Just the most delicious thing you could eat on a brisk autumn morning. Or afternoon. Evening? Second dinner? Third supper?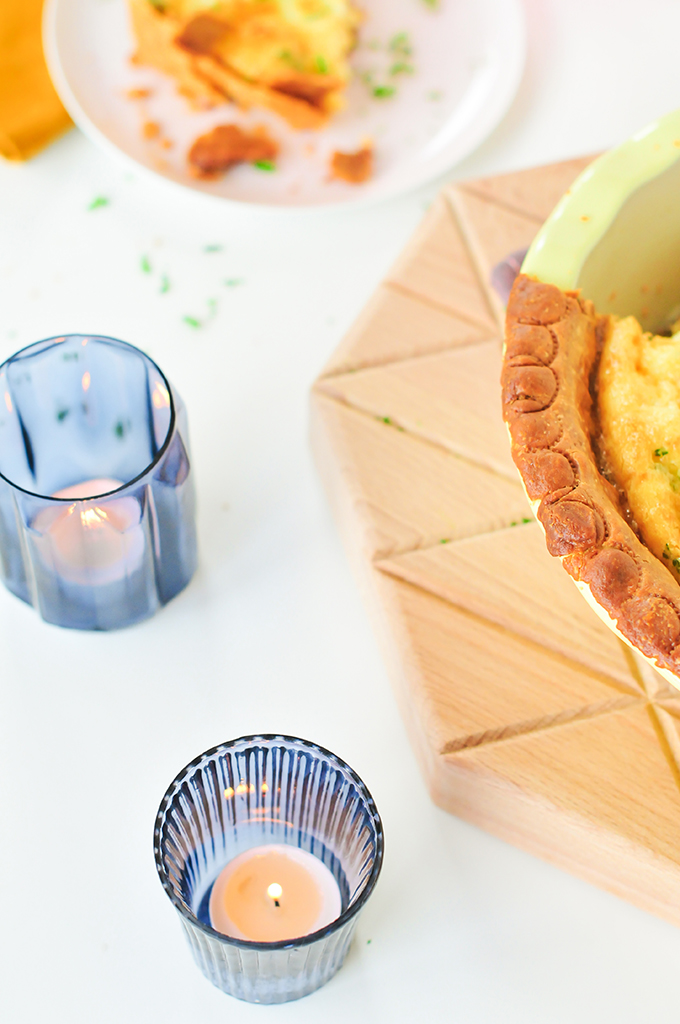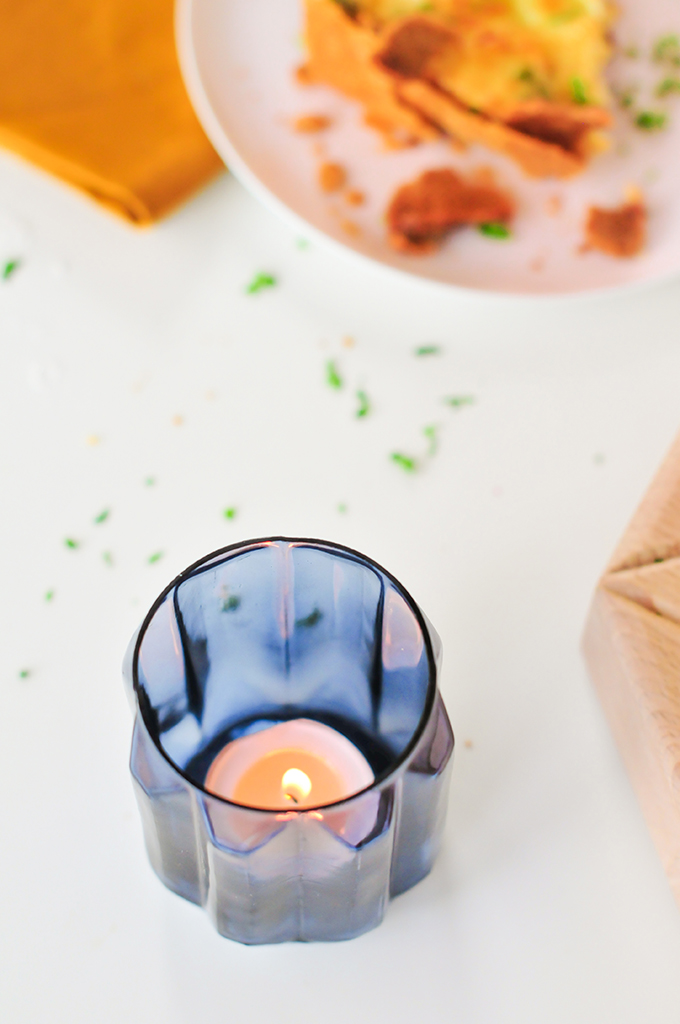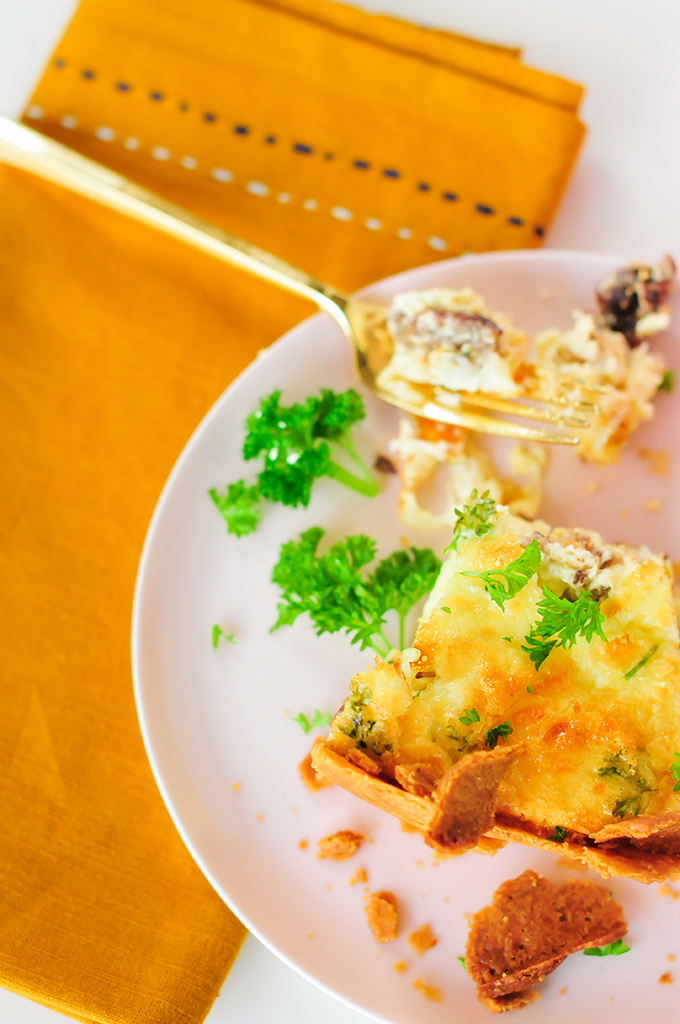 Are you a quiche lover? I really never was until this guy came into my life. And now I'm all "quiche forever". FOR-EV-VER.
Love breakfast? Try these rainbow crepes or our 3-ways-to-serve-oatmeal!
styling & photography \\ Lexy Ward