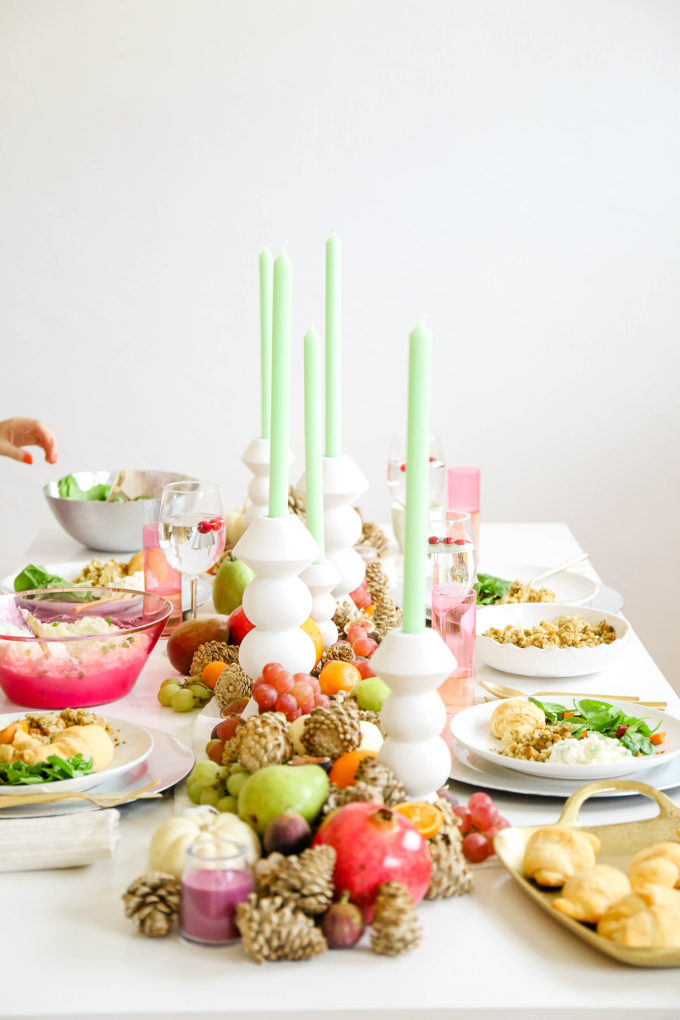 It's no secret that I LOVE food. Cooking (and eating) is one of my favorite pastimes and I love bringing people together over a meal for some laughs and a good time. It must be the Italian in me? My grandmother always had us over and her house was always packed with family and friends. Since we live in Arizona, we don't live near family and Thanksgiving is coming up quick! If you're like us, you're planning to dine with your friends on Turkey Day. Not everyone loves to cook. It's hard work! So we've partnered with Target Grocery to share some tips for hosting a Friendsgiving dinner in a pinch! You'll hardly lift a finger. And you'll pat yourself on the back.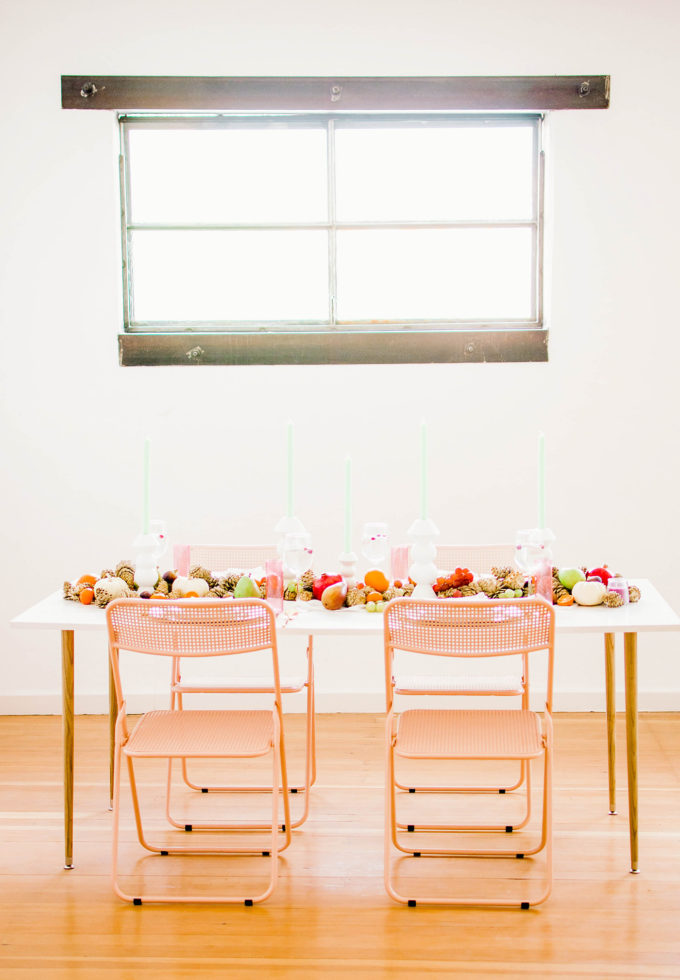 It seems daunting to host for Thanksgiving, but it shouldn't! You don't have to cook everything from scratch to be an amazing hostess. And to tell you the truth, almost all of the food we enjoyed at our Friendsgiving dinner was made with a box or mix or pre-made! And you can't tell!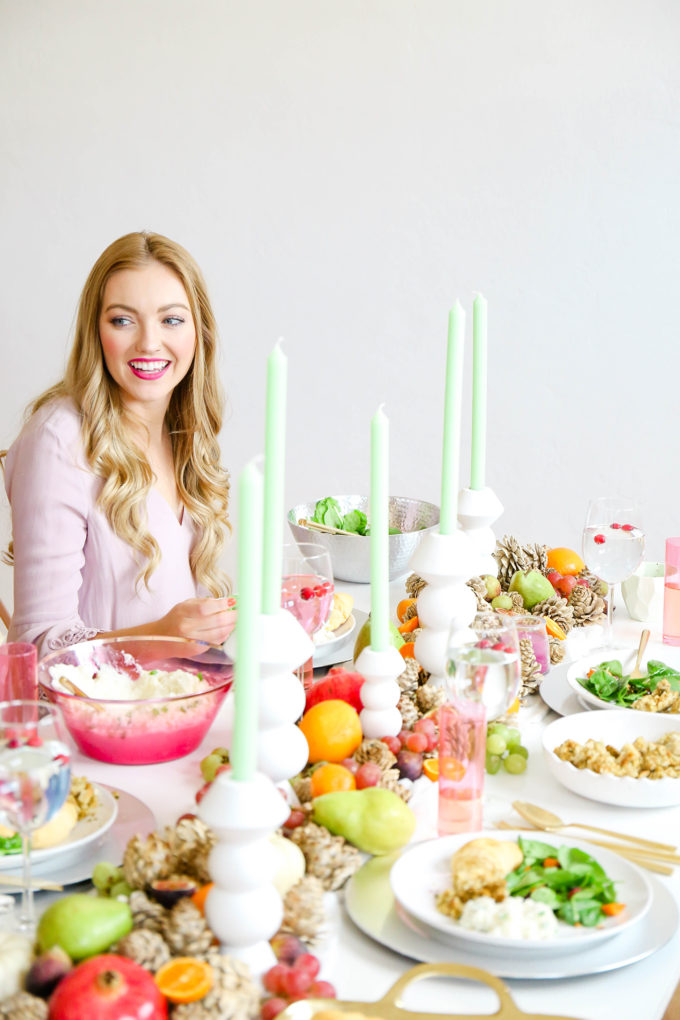 Target is typically on my errand list a few times a week. If I tell Vita I'm running errands, she knows that we will be hitting up Target at some point during the day. (I'm so proud!) And Marz just associates the red target sign with the starbucks cafe and CAKEPOPS. 🙂 With Target Grocery, it's basically a one-stop shop for Thanksgiving prep! We picked up table decor, clothing, dishes, and all of the ingredients for a Thanksgiving meal in one fell swoop!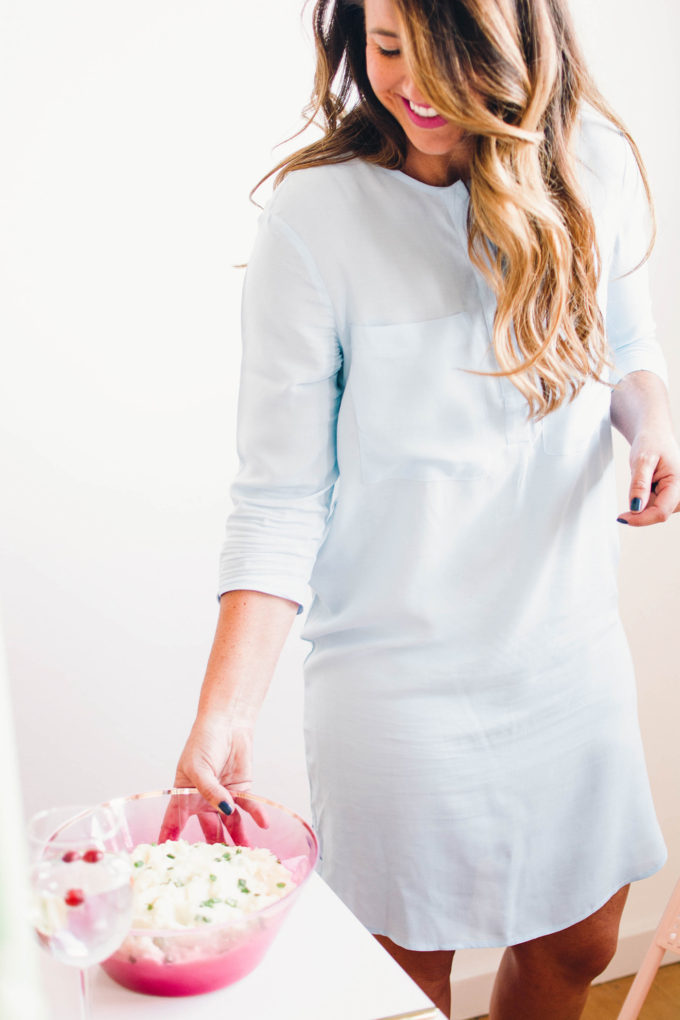 Appetizers & Charcuterie
Every hostess knows that it's fun to chat with your guests over some apps before the big meal. It also gives you the chance to finish any last minute details for the main course while your pals enjoy some delicious snacks! Stack the ultimate charcuterie with assorted cheeses, crackers, and a selection of meats. On top of all that, we added a cheesy dip using a recipe from the Target Test Kitchen and it was a holiday hit. (It's the cranberries, y'all.)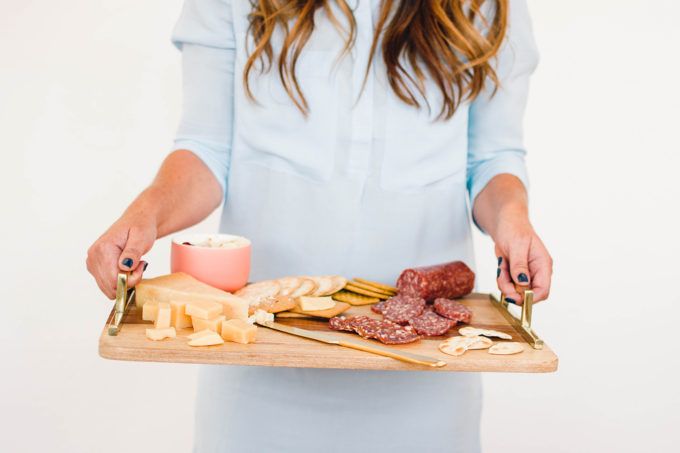 Cranberry Cheese Dip
Ingredients:
1 (8-ounce) package cream cheese, softened
1 (8-ounce) package pepper jack cheese, finely shredded
1/2 cup to 1 cup of fresh cranberries
Directions:
Heat oven to 350 degrees F. Beat cream cheese and shredded pepper jack cheese on low speed until very well mixed. Stir in cranberries. Spread in 1.5-quart baking dish. Bake about 20 minutes until edges are bubbly and cranberries are soft. We made this in a baking dish and then immediately transferred to mini serving bowls for added flair! Serve with crackers or crostini for dipping.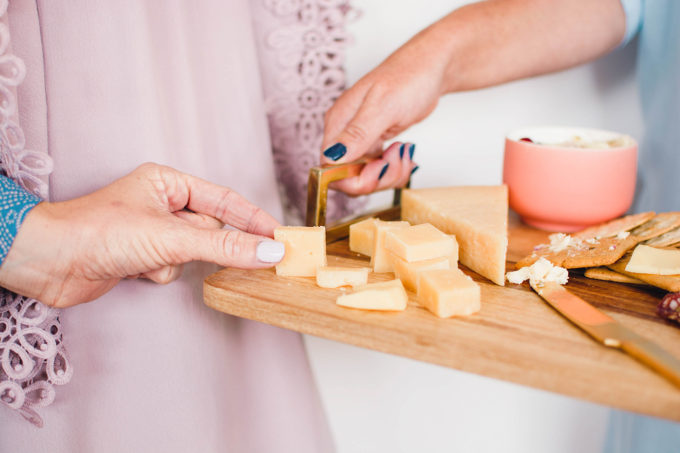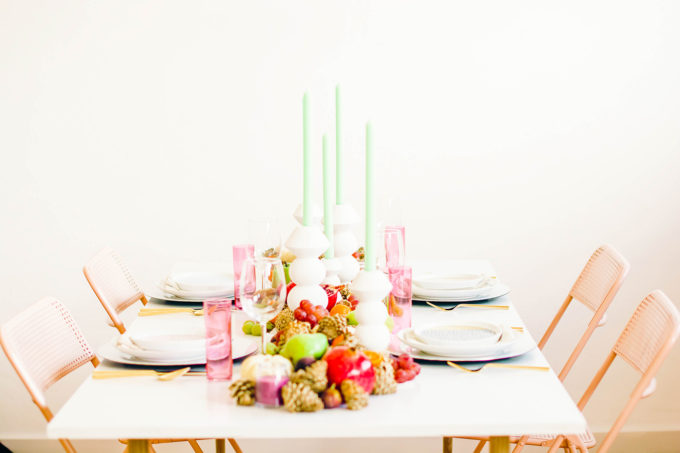 Table Decor
When plotting out the table, take into consideration the number of guests you'll have, how many courses, if you're serving more than one beverage, and if there's room for the food on the table or not. In this case, we wanted a large table runner filled with fruit and pinecones and all things "FALL" so we designated an entirely separate space for all of the food.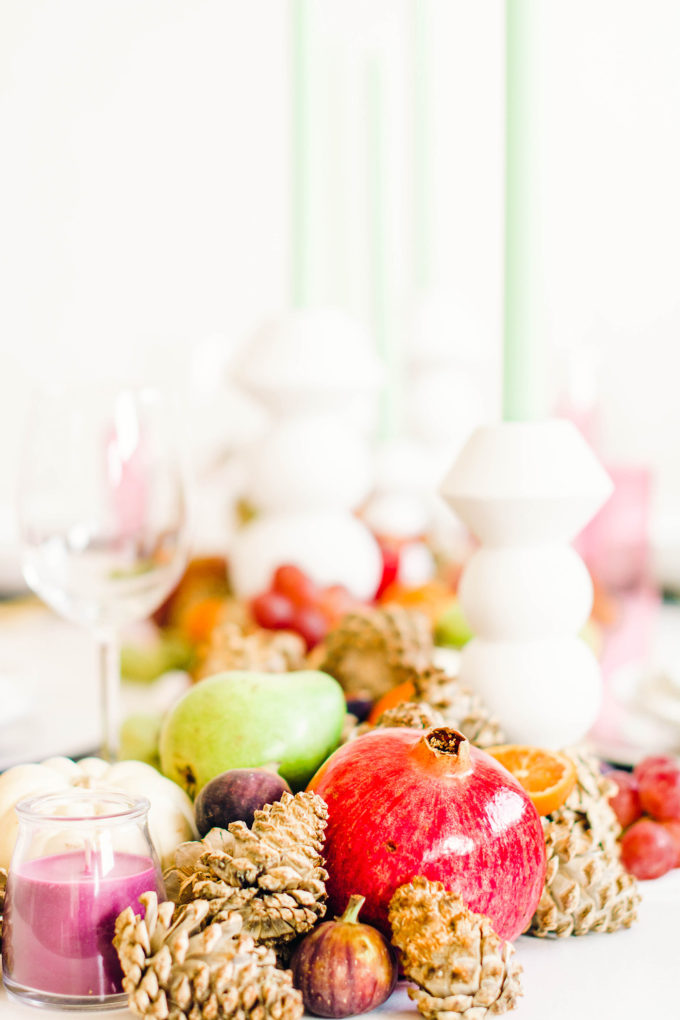 I wanted to use pinecones, but their originally dark color just didn't fit the bright and colorful vision I had for our table. So I soaked them in bleach for 24 hours to lighten them, and allowed them to dry for several days prior to our party. The pinecones close up if they get wet for a prolonged period, so you need to allow some dry time to open back up. If you're in a pinch, damp pinecones can be opened by warming them in the oven at its lowest setting for 3-4 hours.
The bleached result looks beautiful with a selection of colorful and vibrant fruits like pomegranates, grapes, citrus, pears, and figs. We paired everything with some gorgeous candlesticks from Target to add a little height and dimension.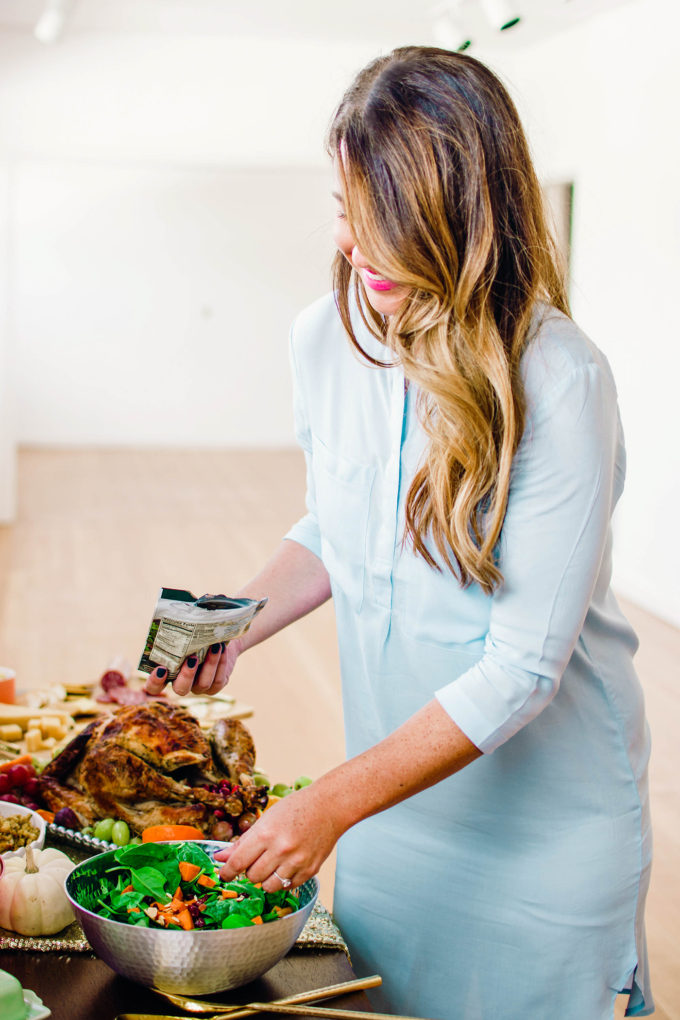 The Food 
We had several dinner items ready to go including your typical mashed potatoes, rolls, stuffing (because of course!), and a delicious spinach salad with roasted sweet potato and pepitas.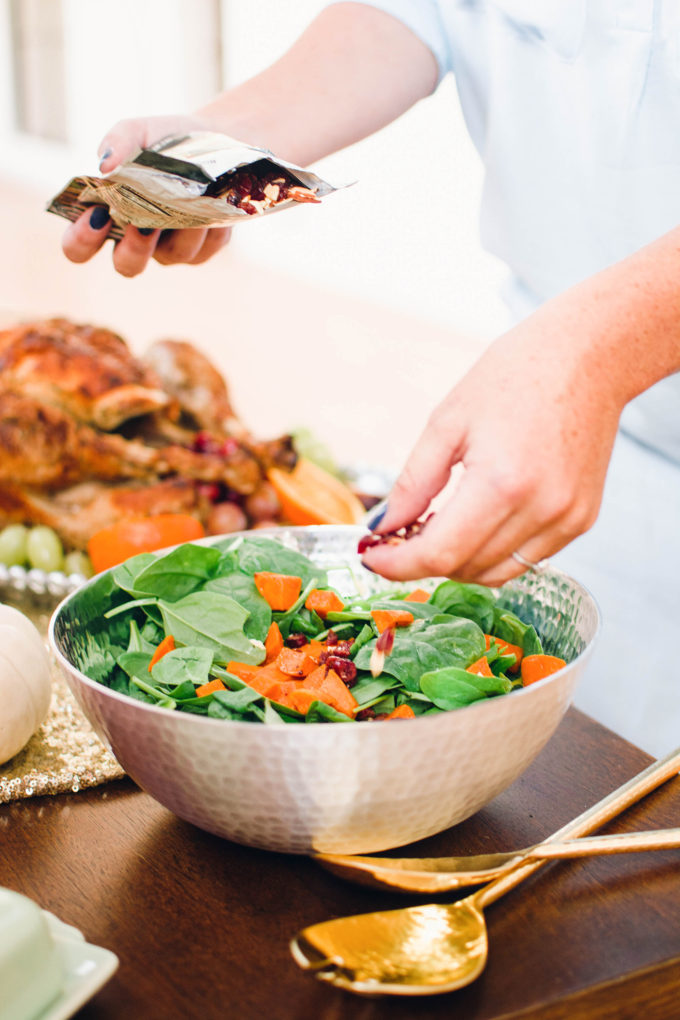 Spinach, Sweet Potato, & Pepitas Salad 
Ingredients:
1 (16-ounce) package Archer Farms Sweet Potatoes (in fresh produce section)
2 tablespoons olive oil
1/2 teaspoon smoked paprika
1/2 teaspoon salt
Pepper to taste
1 (5-ounce) package fresh baby spinach
1 red apple, thinly sliced
1/2 cup dried cherries or cranberries
1/2 cup Archer Farm Roasted Salted Pepitas
6 tablespoons Simply Balanced Organic Balsamic Dressing
Directions:
Heat oven to 400 degrees F. Combine potatoes, oil, paprika, salt and pepper in medium bowl. Toss to coat. Arrange on rimmed bakingpan. Bake 15 to 20 minutes until tender. Combine spinach, potatoes, apple, cherries and pepitas in large bowl. Drizzle with dressing; toss gently to coat. Serve immediately.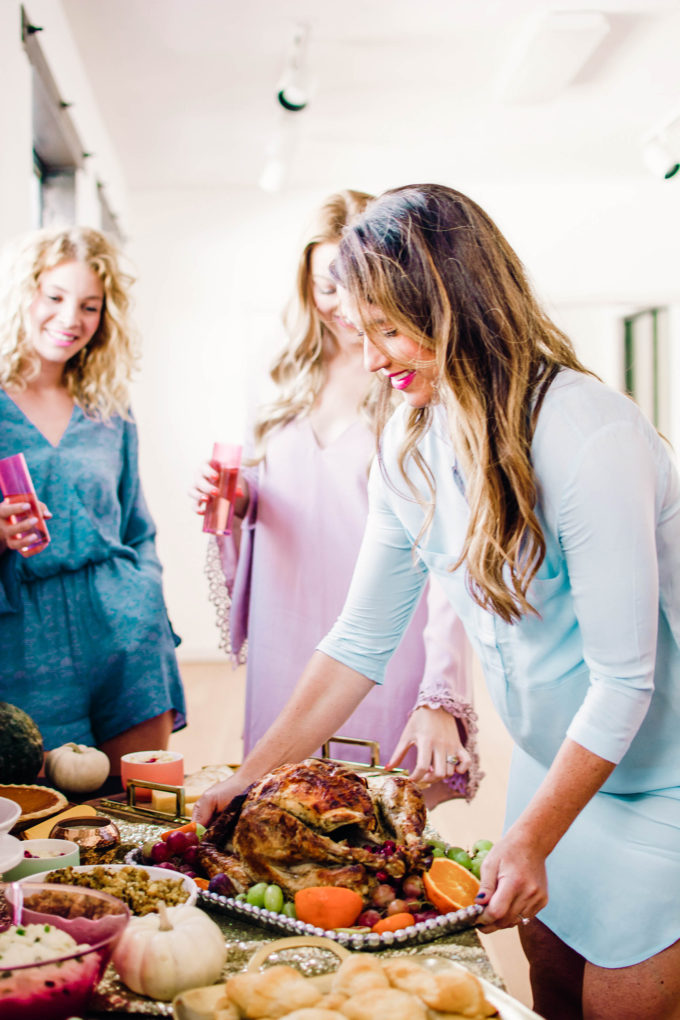 The Turkey! We all know that the bird is the main event. I added a delicious citrus butter glaze to our bird before roasting and then surrounded him (he's a boy turkey) with an assortment of fresh fruit on the platter.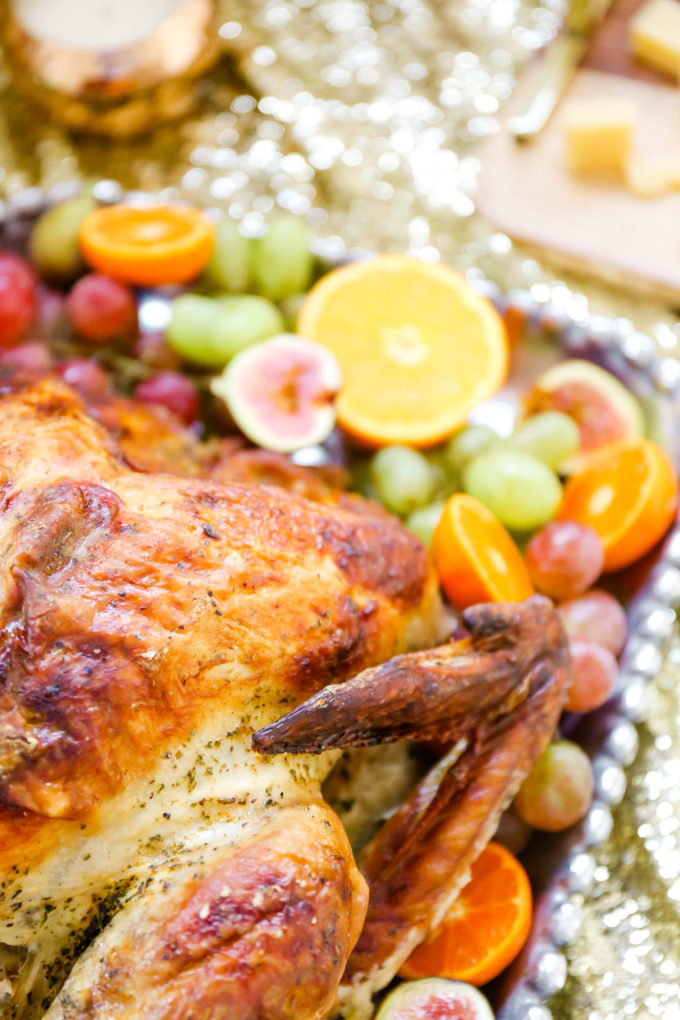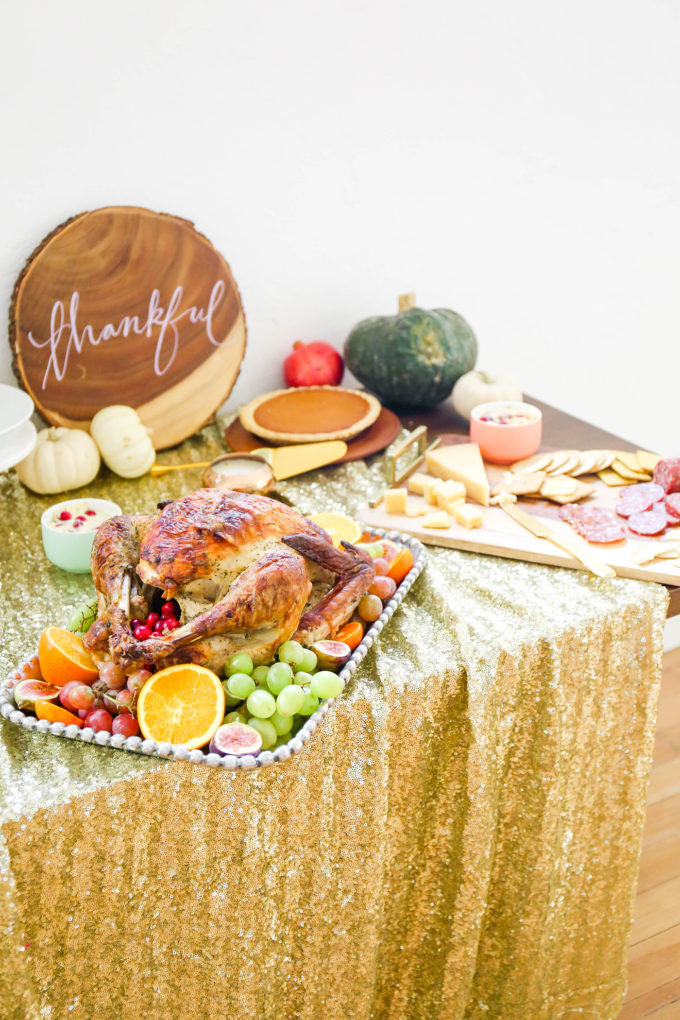 Getting the turkey from frozen to fantastic is a bit of work, but totally worth it. If you're short on time, or don't trust your bird-roasting capabilities, I totally recommend this turkey-in-a-bag by Archer Farms! You can place the frozen, yes FROZEN, turkey in the oven and cook it in the bag for several hours and then it's just ready! June Cleaver would be so proud.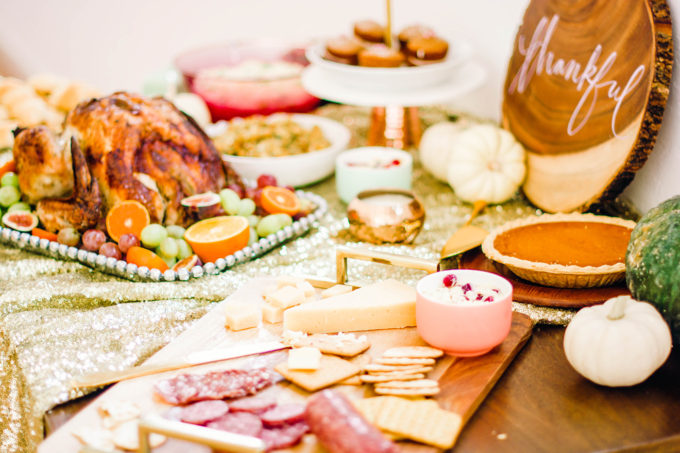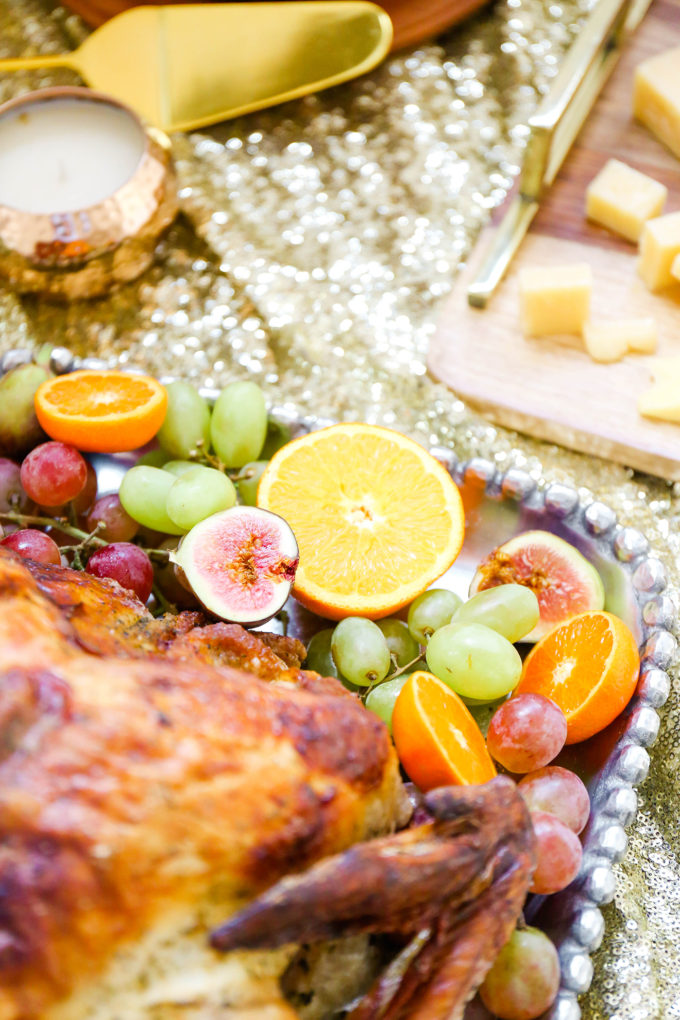 A delicious and well-rounded meal!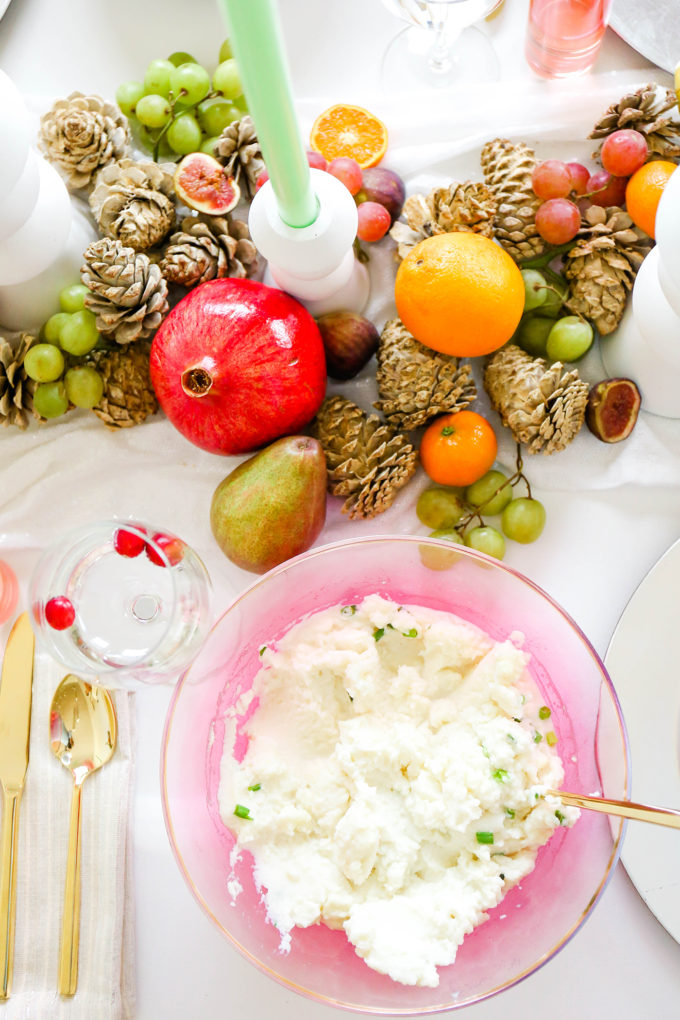 Add some chopped green onions to the mashed potatoes for a little flavor and color punch!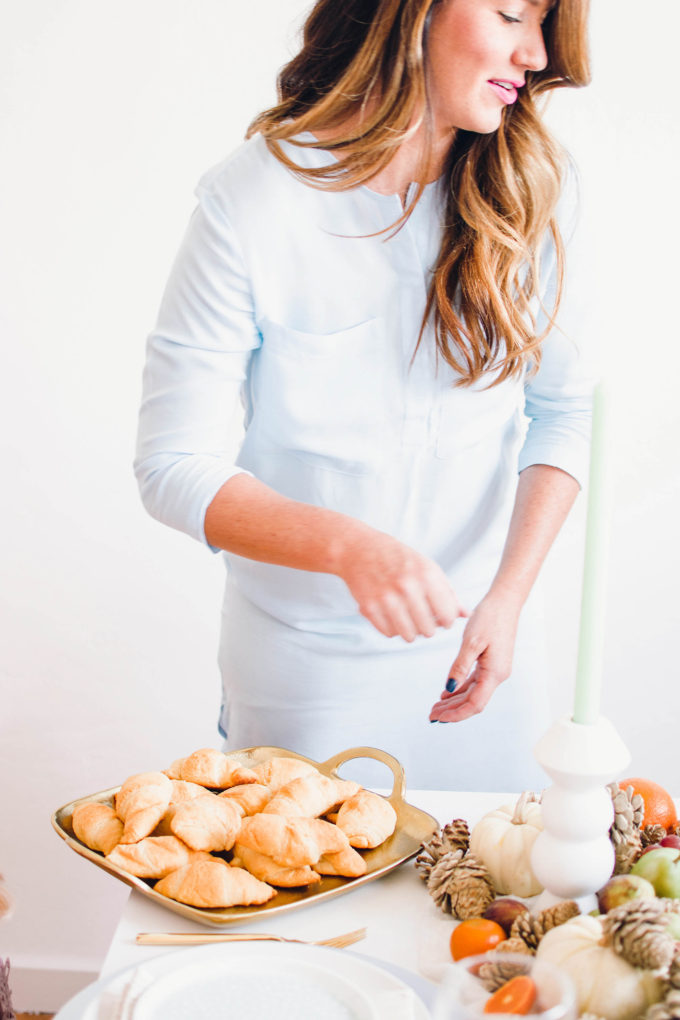 Nobody said your rolls needed to be made from scratch. Bake up some salted Pillsbury Crescents and serve them with Pumpkin Cream Cheese to turn them into fancy rolls!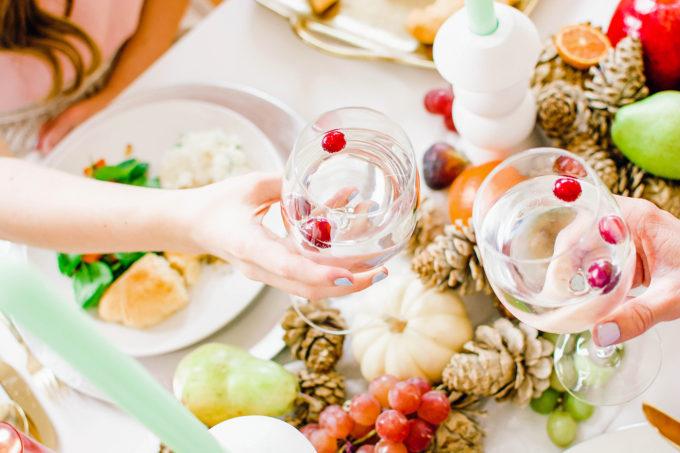 Add a little color to your beverages by throwing in some fresh cranberries! They are the holiday garnish of choice, you know.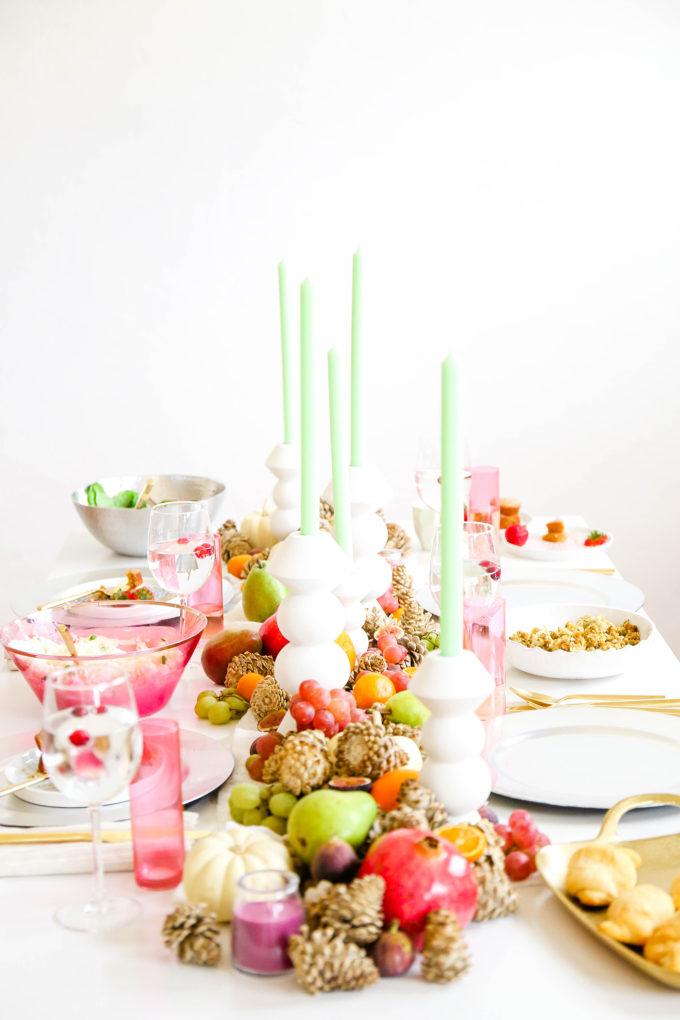 The Oh Joy! Ombre Serving Bowl was the perfect pink addition to our colorful set up, and looked great next to an assortment of trays and this silver hammered bowl!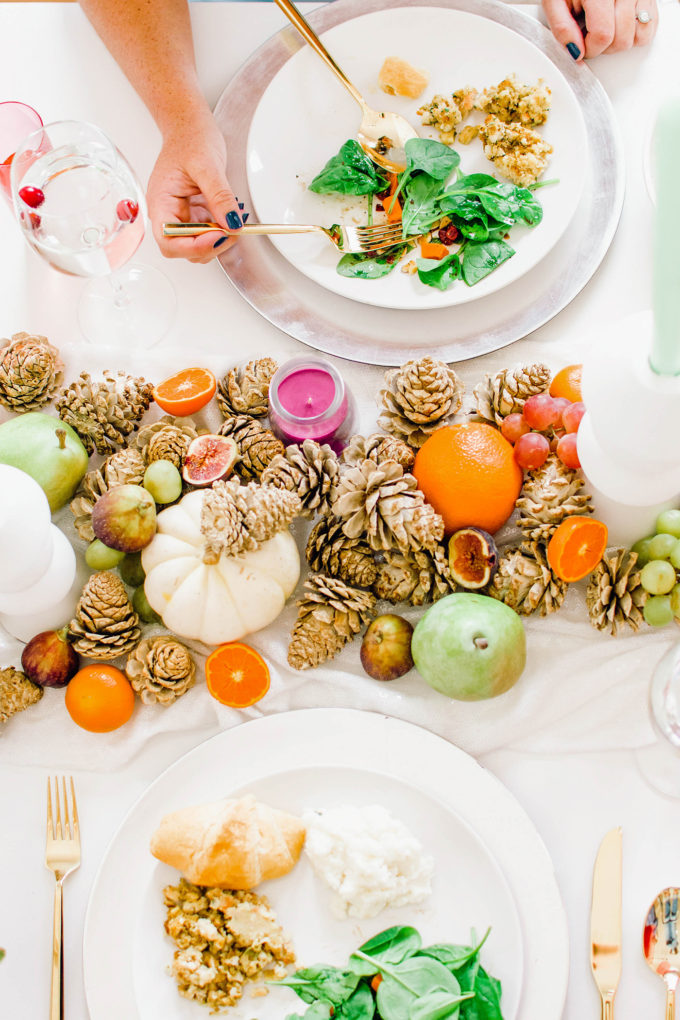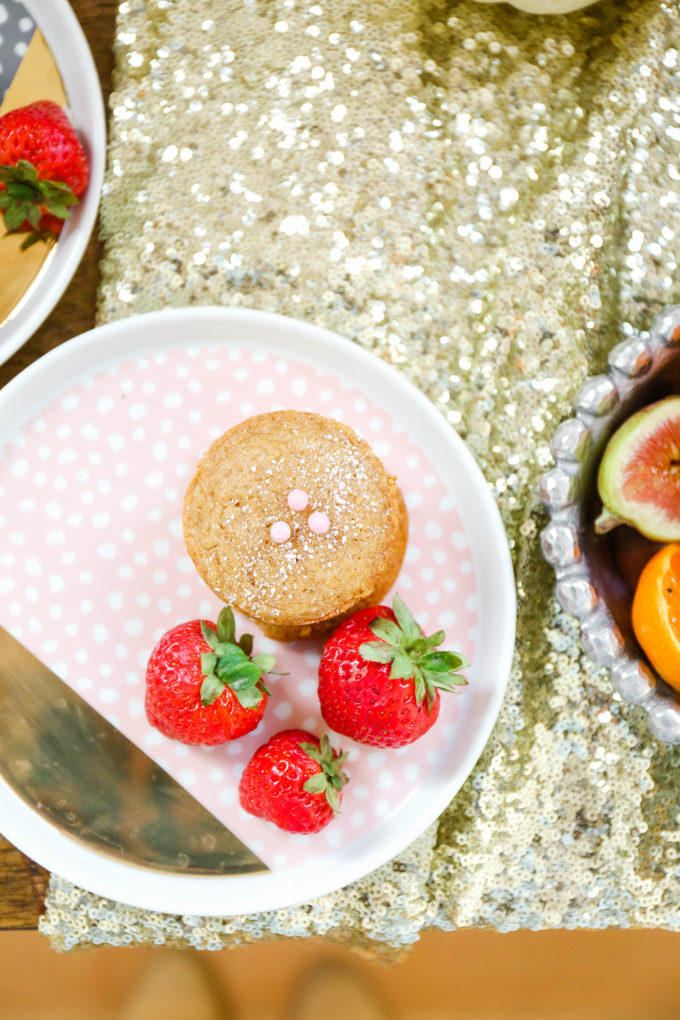 Dessert
In addition to the traditional pumpkin pie, I used a box mix for pumpkin cupcakes and created whoopee pies! To do, simply whip up the mix following the instructions on the box, but add only two tablespoons of batter to greased muffin tins. Bake for a few minutes and allow to cool. Sandwich some frosting between them and garnish with powdered sugar and some pretty sprinkles!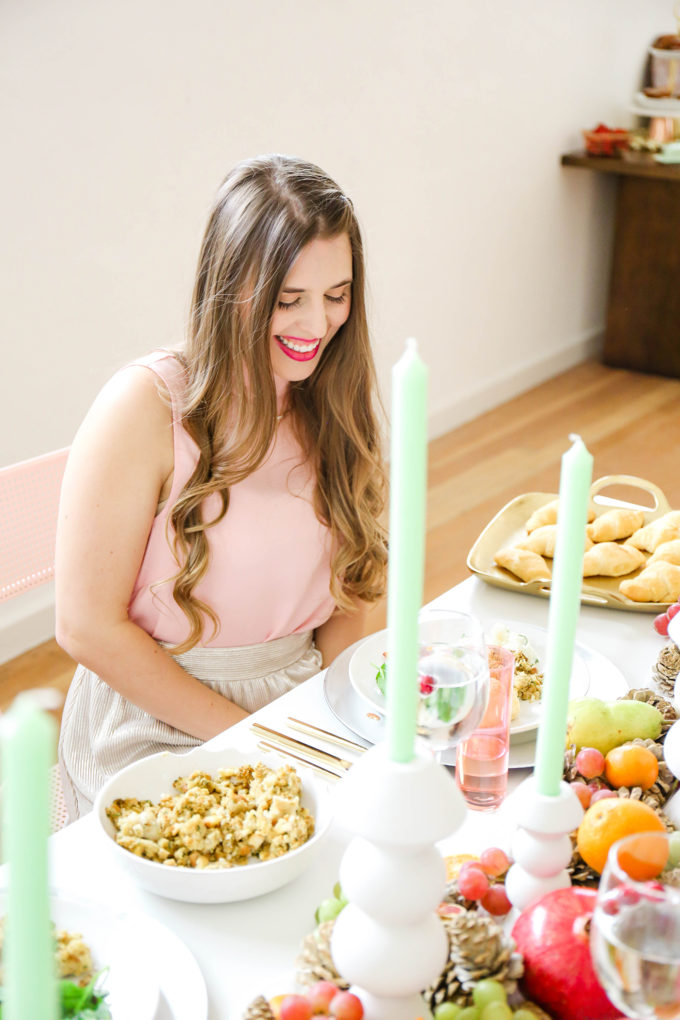 Hannah was just so happy about the stuffing. I really can't blame her.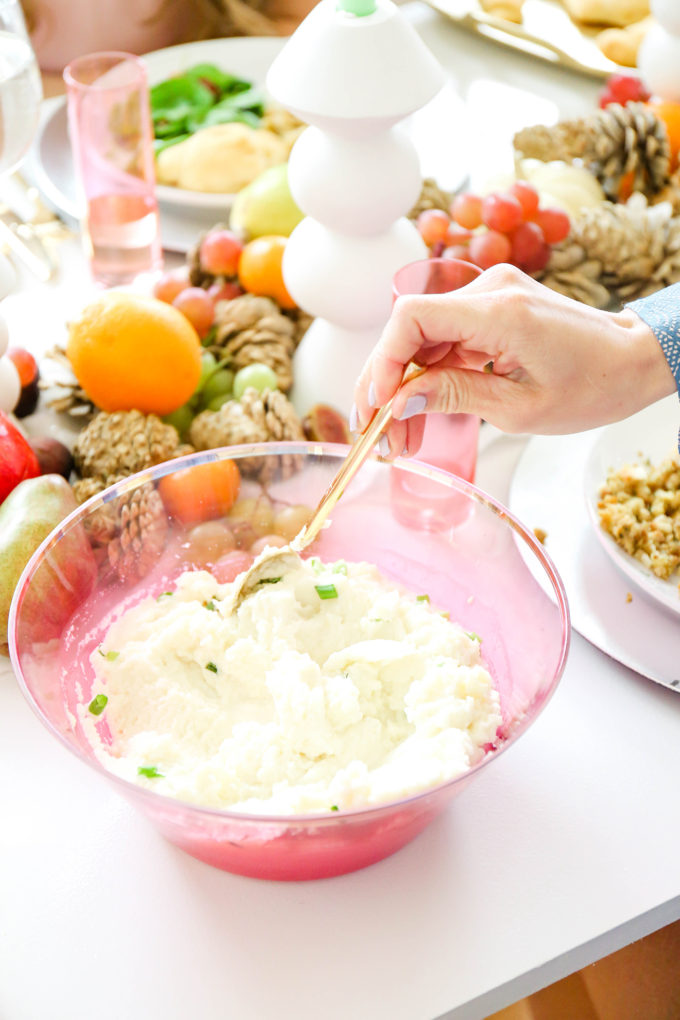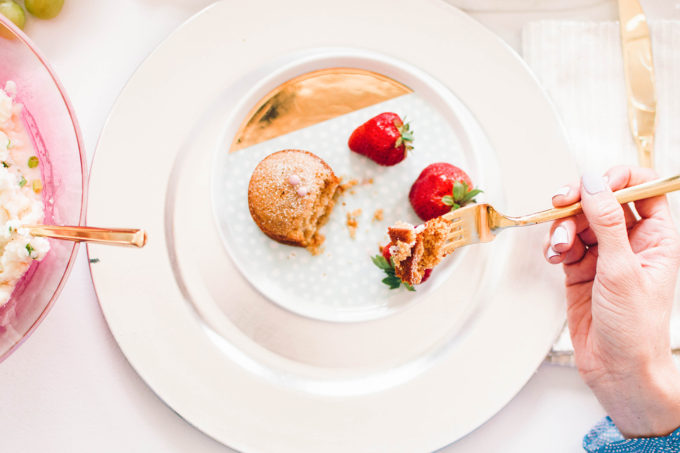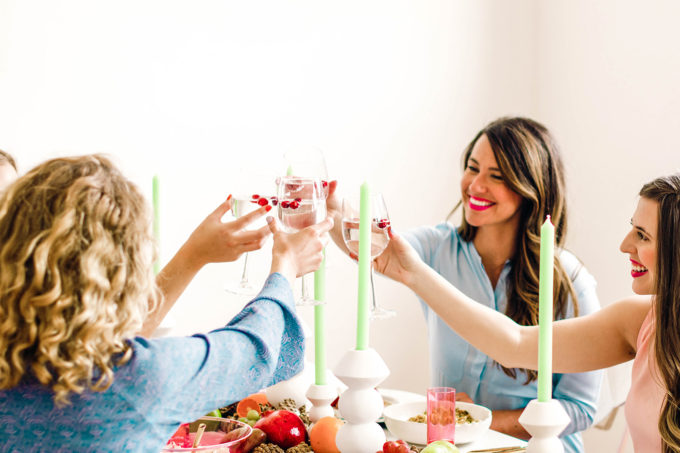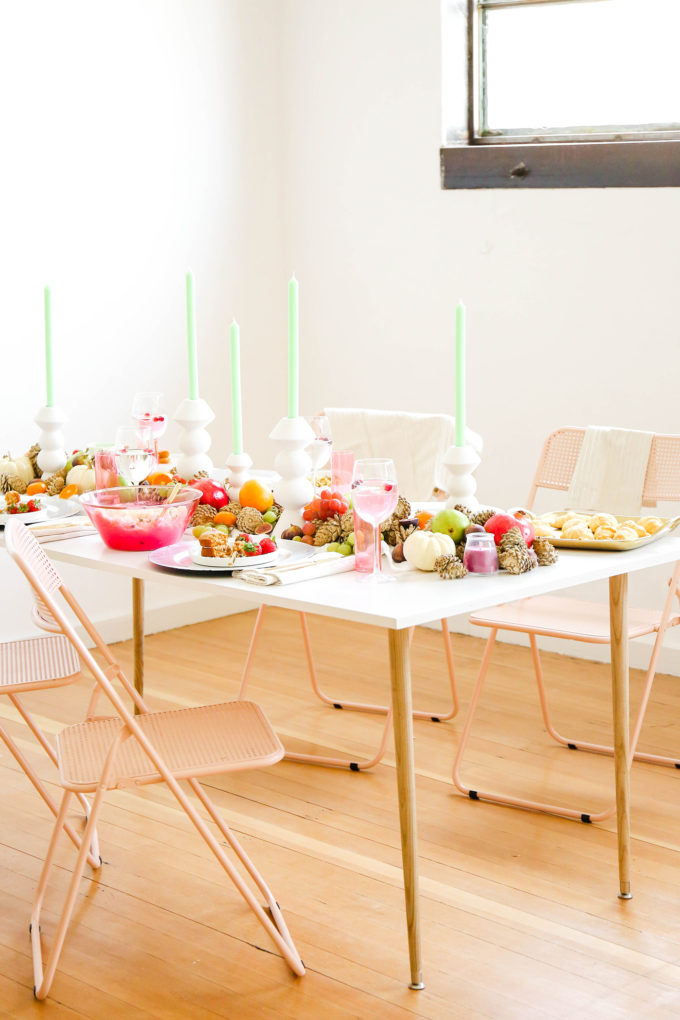 The aftermath is a beautiful one that I didn't really mind cleaning up!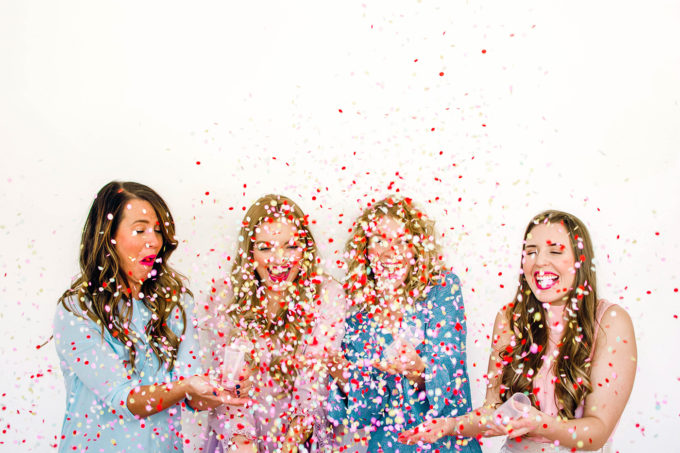 When all is said and done, celebrate with confetti. You totally have a reason to celebrate because you pulled off a baller friends giving dinner and didn't lose your sanity to accomplish it! Target is the place to be when prepping for Thanksgiving this year!
What are some of your favorite dishes to serve up? I use my grandma's stuffing recipe every year and would love to hear some of your Thanksgiving traditions!
creative direction \\ Lexy Ward
photography \\ Nieves Montano & Lexy Ward
Gorgeous gal pals \\ Whitney Galloway, Jodi Galloway, & Hannah Sawvelle
sources (if product is no longer available, I've linked to a similar one!): Room Essentials white dinner plate | Threshold metallic charger | Izon gold flatware | Threshold hammered stainless steel bowl | 2 tier server | Oh Joy! ombre serving bowl | Threshold gold square tray | Concrete taper candle holder | Wooden serving tray (handlettered)  | Pink champagne flutes | Wine Glasses | Table – DIY | Chairs | Gold Serving Spoons | Blue Jumpsuit | Light Blue Shirt Dress | Women's micro pleat midi skirt
** This post was originally published in November, 2016 and was in partnership with Target, a brand that believes in beautiful and affordable entertaining for the masses. Thank you for supporting the brands that help PROPER create fun and inspiring content to share!